Sometimes, life is really crazy and it's a totally small world. That's how Kayla & Jeremy's wedding made me feel.
Kayla and I went to school together K-12 and were relatively close when we were younger! I know that my parents probably have softball and basketball team photos with both of them in them. We even would sled ride down the hill in my parent's back yard when it was snowy, as Kayla lived right down the hill from my childhood home. Well, as life happens we both had our respective friend groups through high school and then went to separate collages and grew apart over the years. It wasn't until after I became a wedding photographer that Kayla followed me on Instagram, where I noticed that she was dating a boy named Jeremy. I secretly wished to myself, "man, I hope if they get married they ask me to be their photographer!" Well, sometimes dreams do come true and that's exactly what they did. What made it even better was that they made one of my dreams come true, which was to photograph a wedding on top of a mountain in Colorado. Even crazier? My family was in Colorado at Rocky Mountain National Park the week before on family vacation, and all my husband and I had to do was extend our stay by 4 days to do the wedding. Life just fits together perfectly sometimes.
When I did Kayla and Jeremy's engagement photos last fall in Youngstown, OH, I immediately knew their wedding photos were going to be incredible. They have such a genuine love and their interactions with each other are so picture-worthy that I barely had to even pose them. They were just too cute with everything, I could just follow them around and take photos of them being their dang cute selves. It was no different during their wedding day either. In these photos you will see what fun-loving, full-spirited people they are. And most importantly you'll see the immense love they have for each other.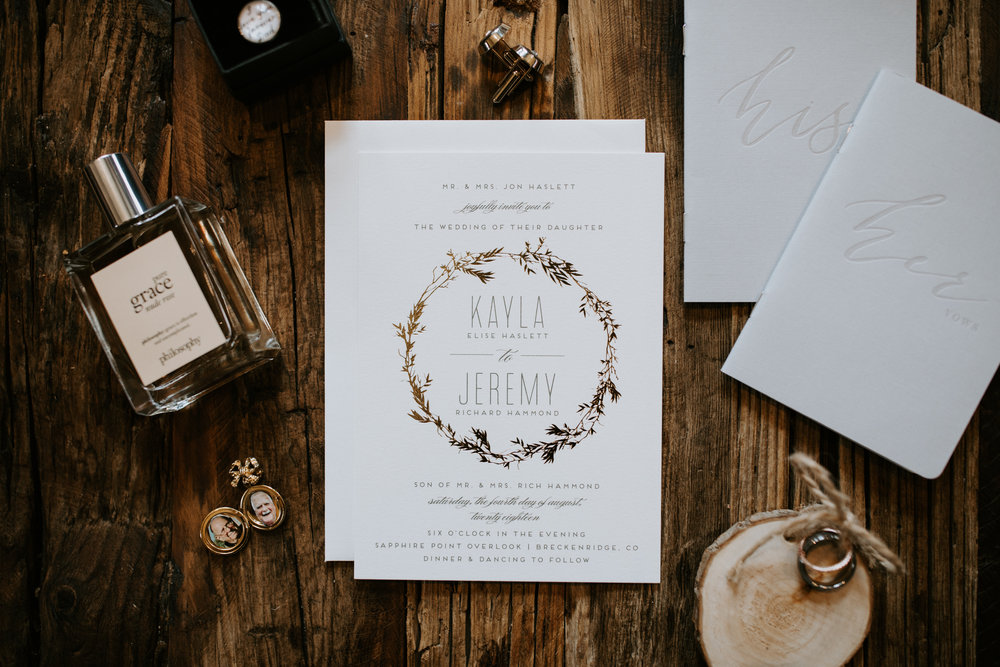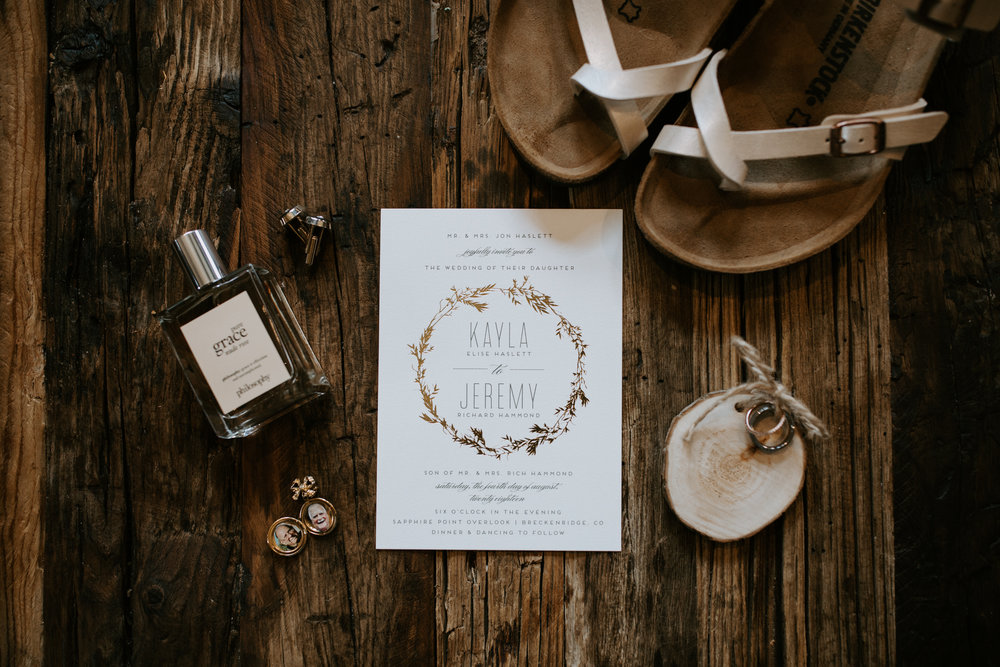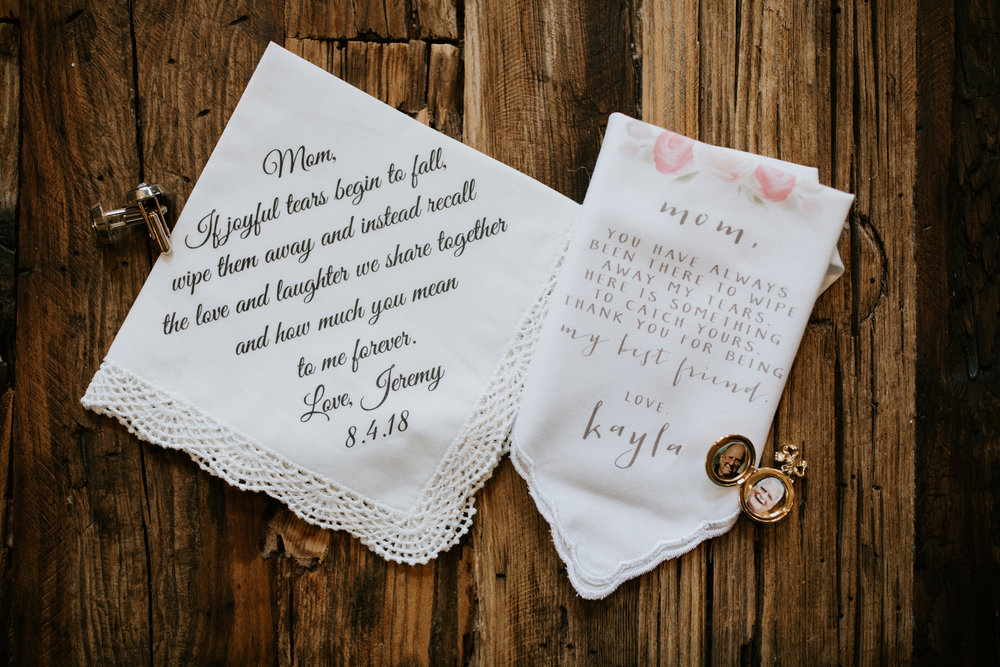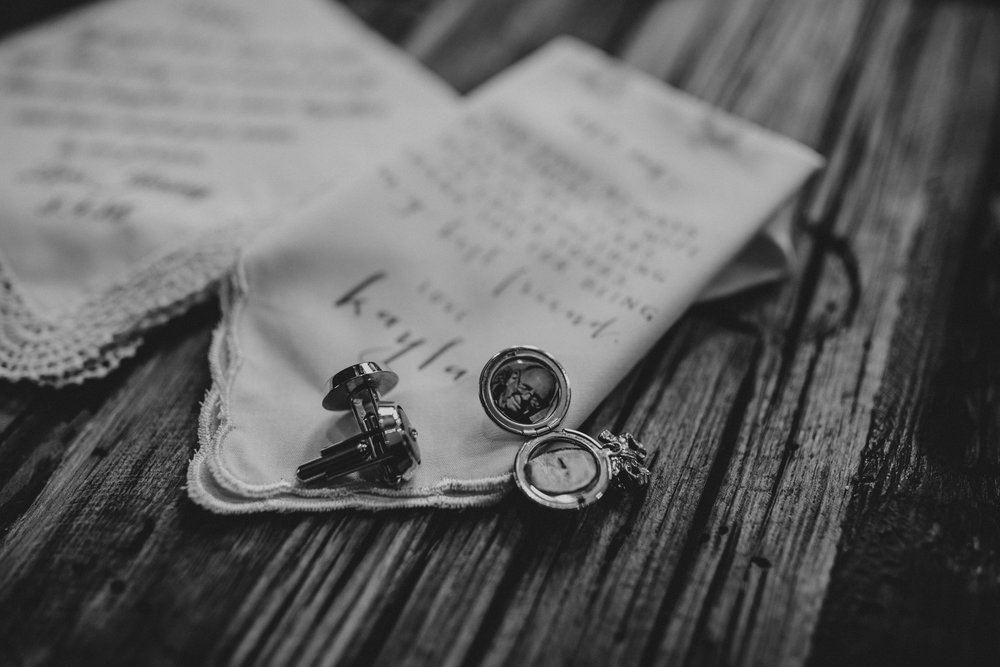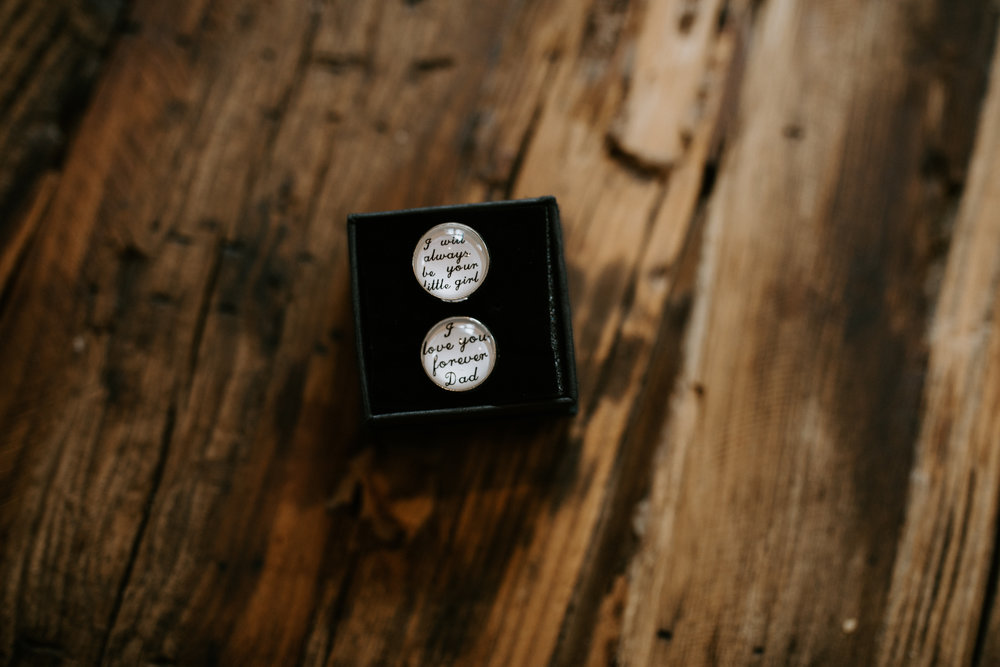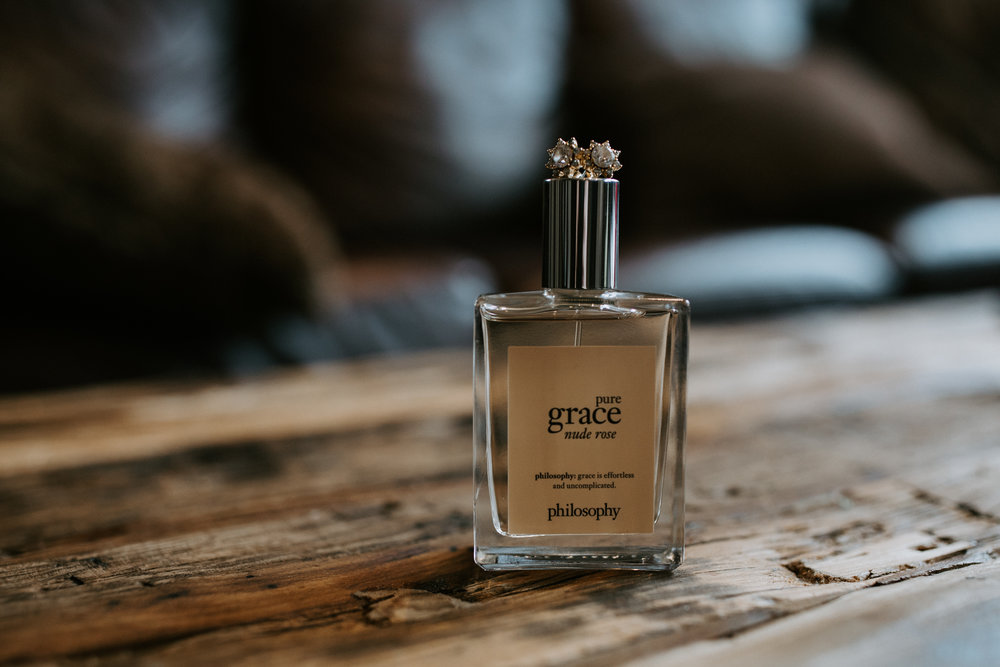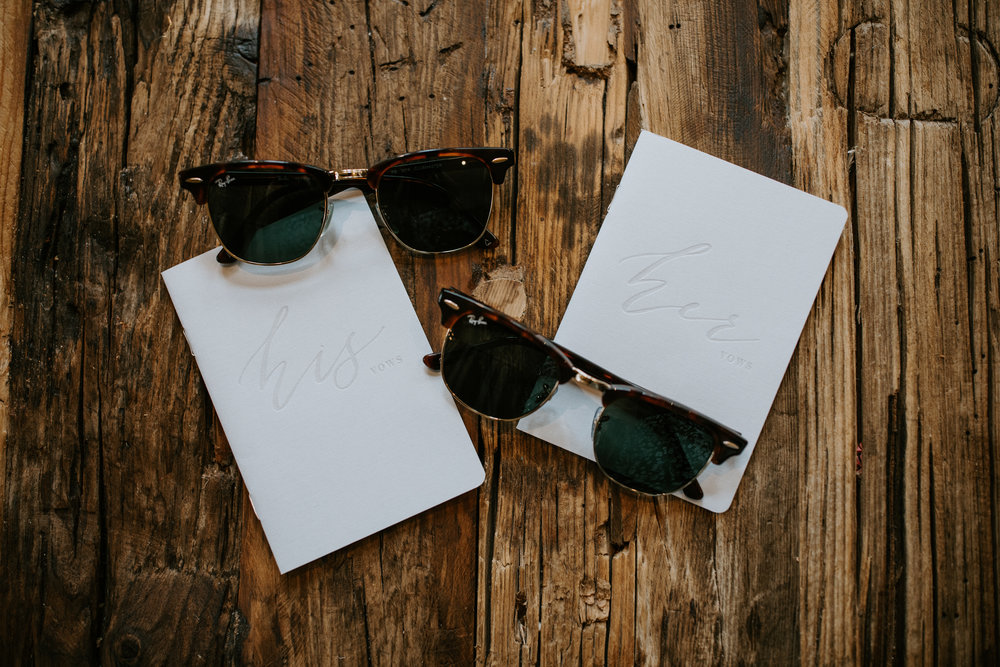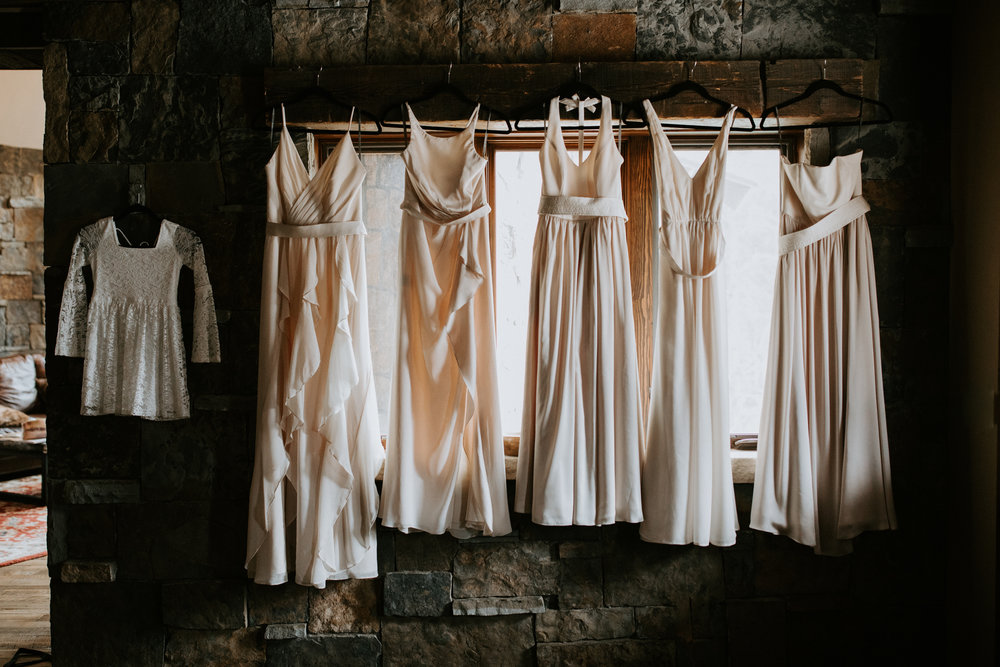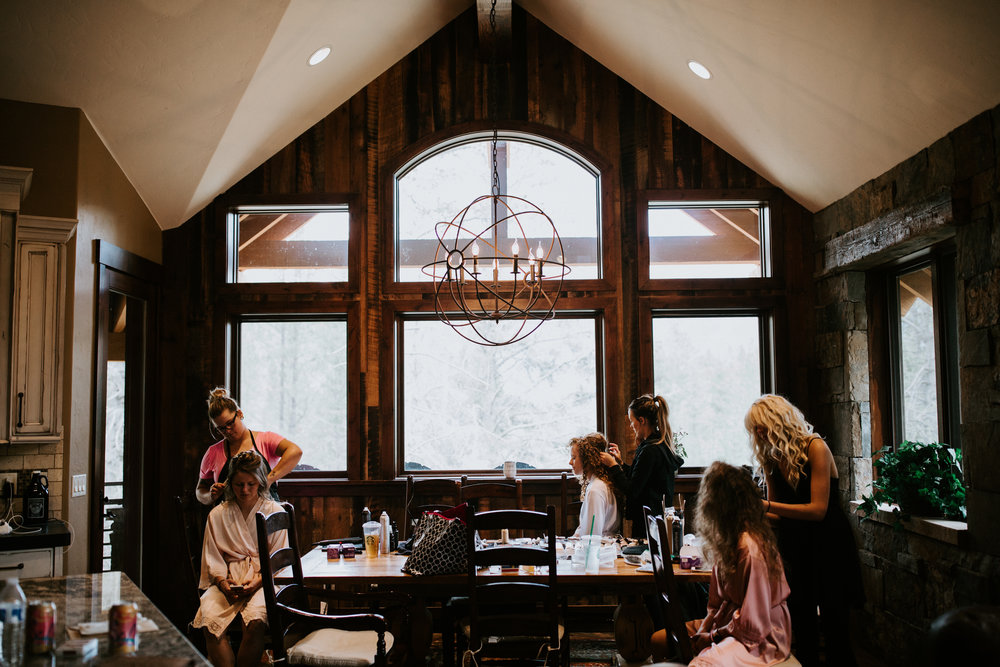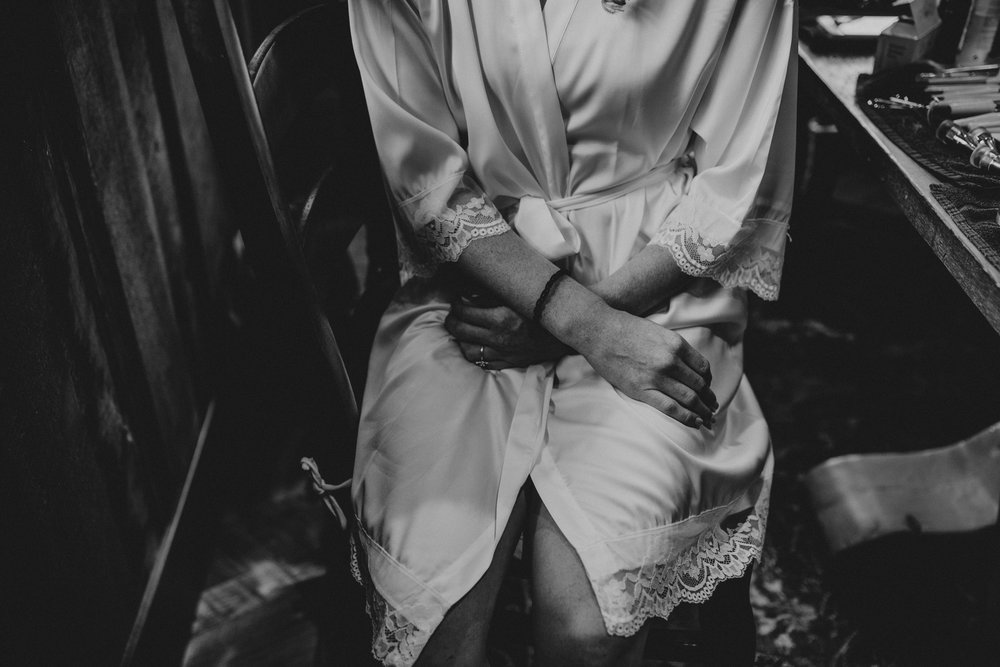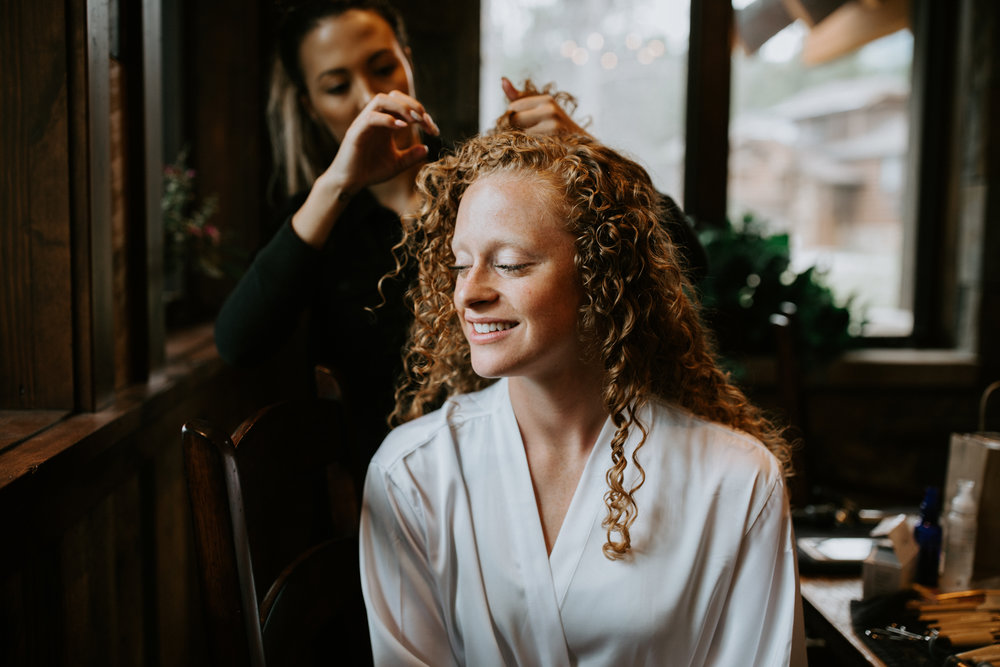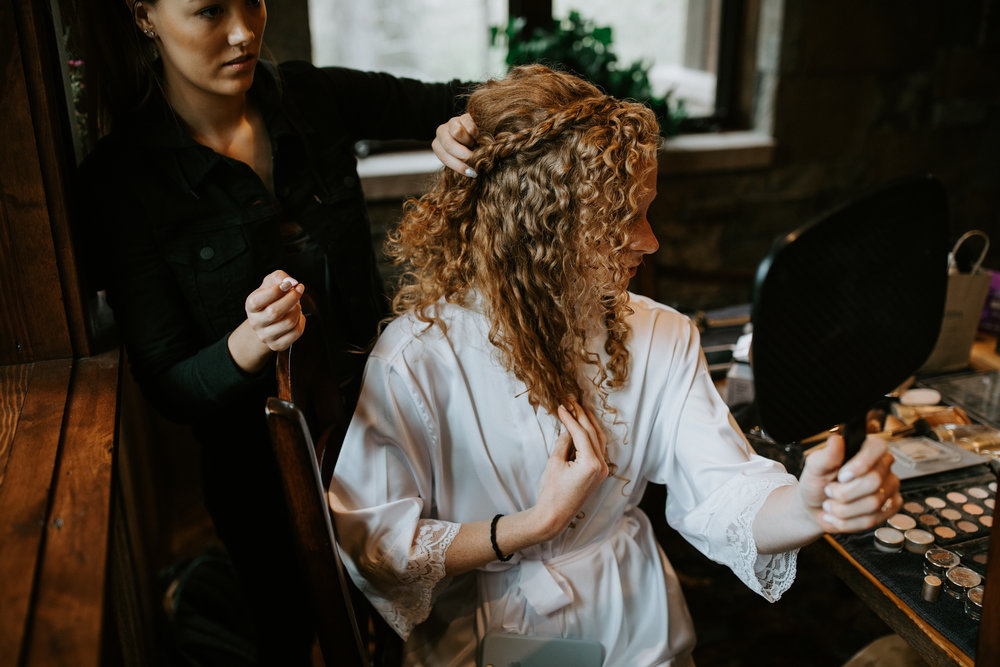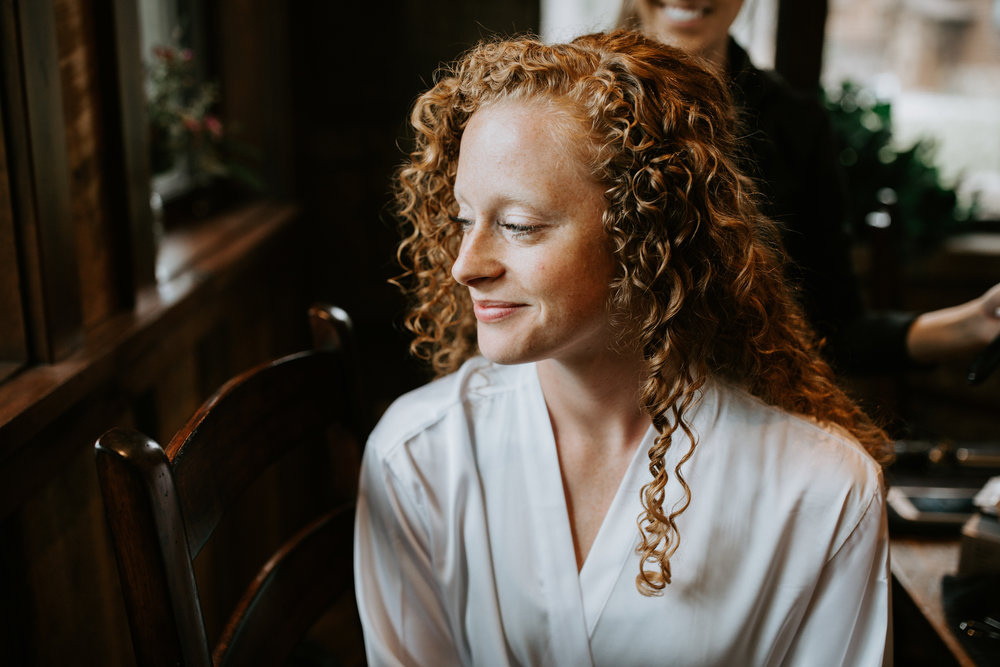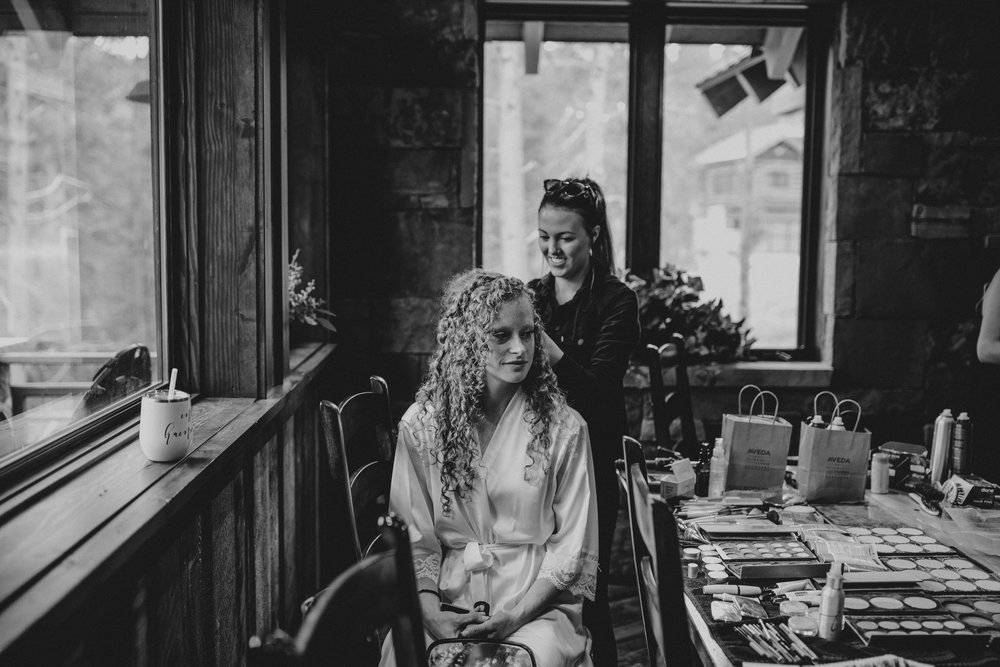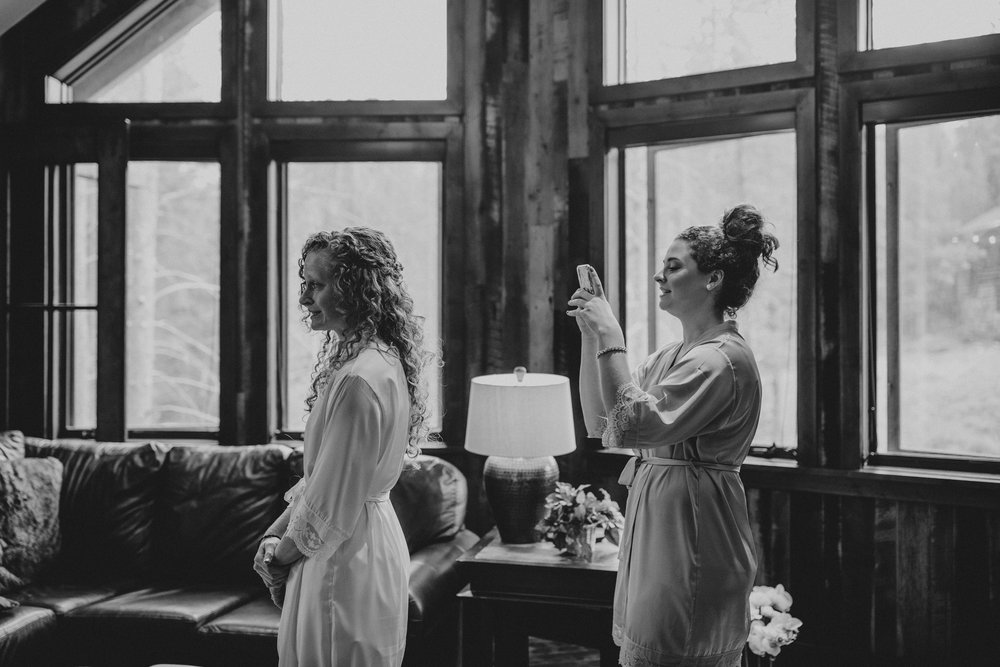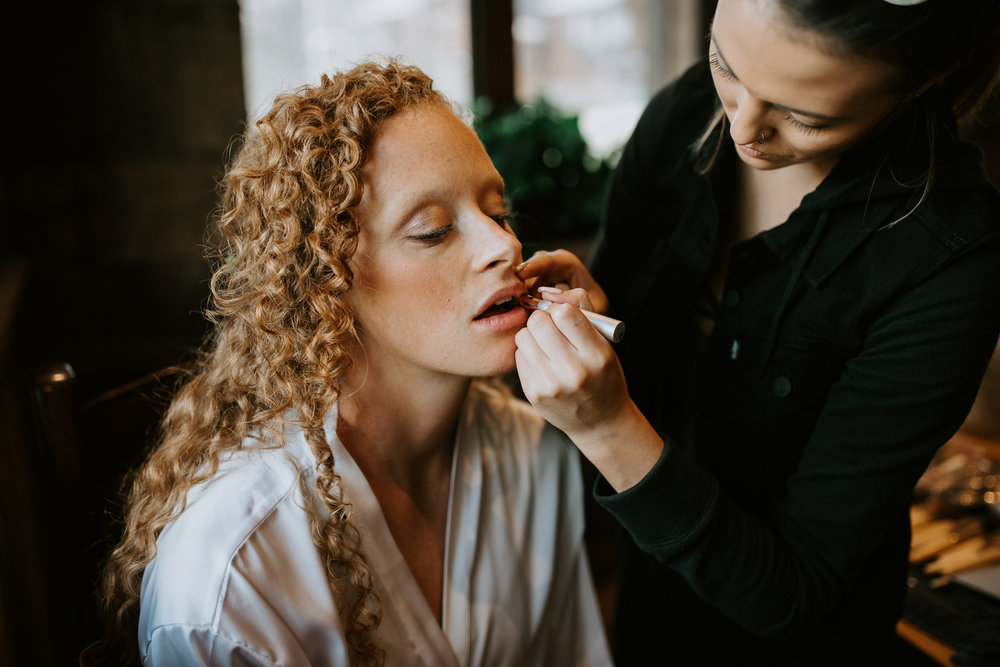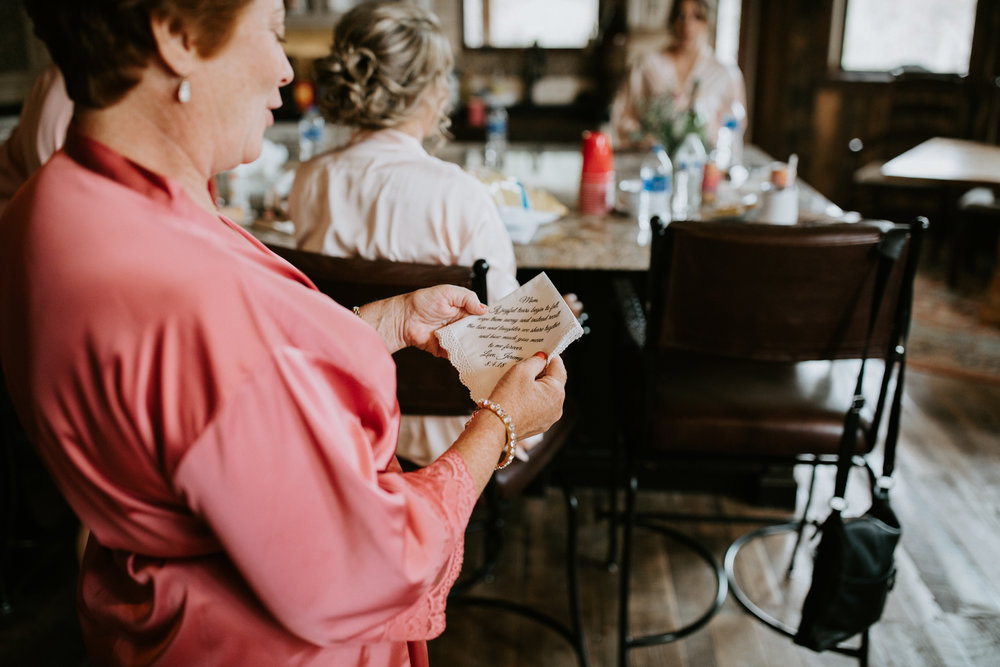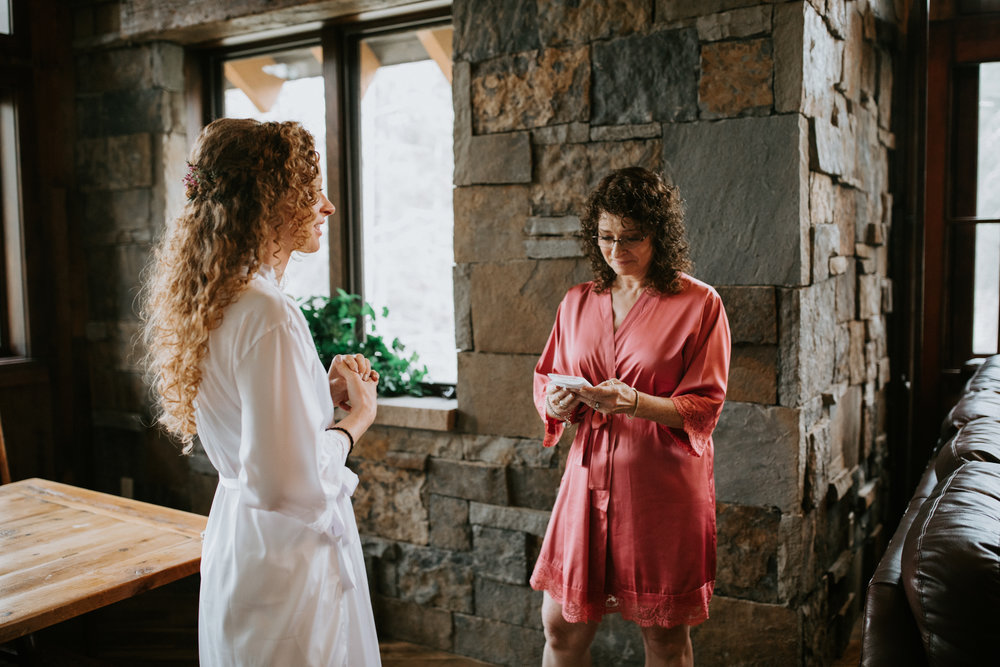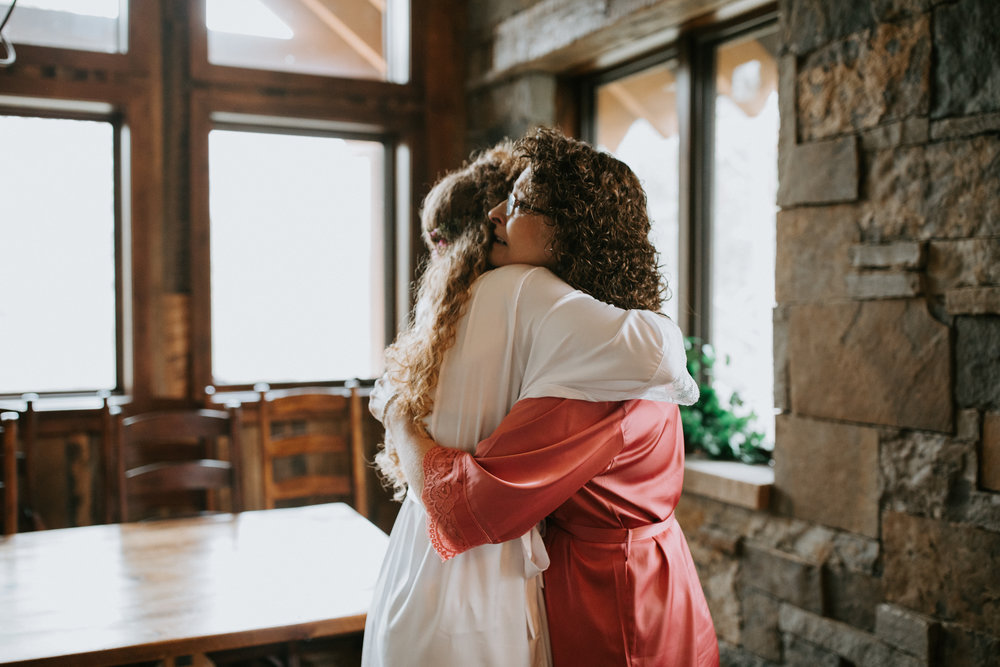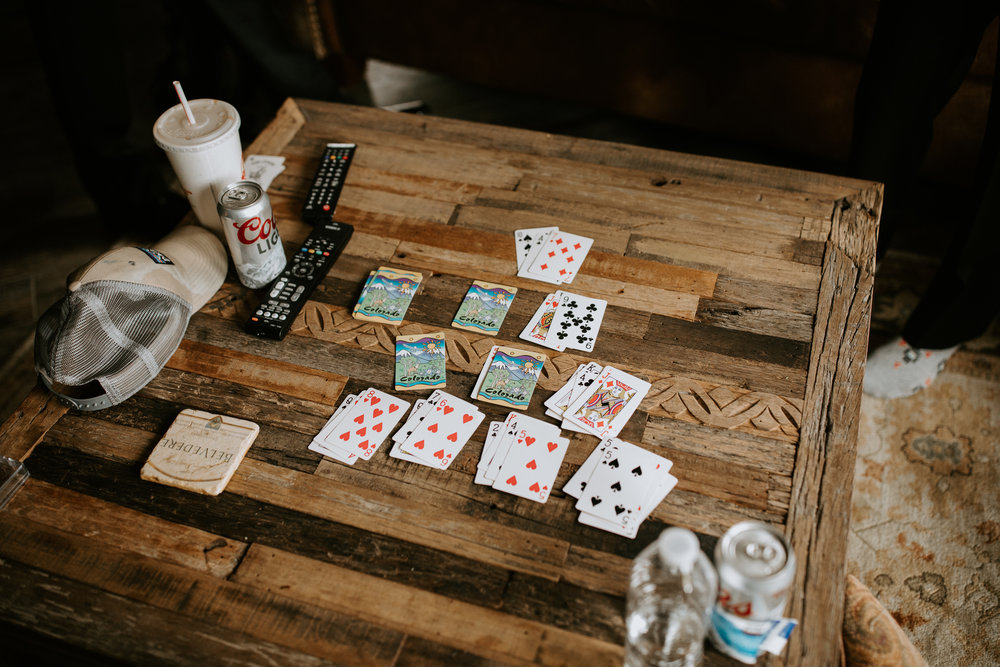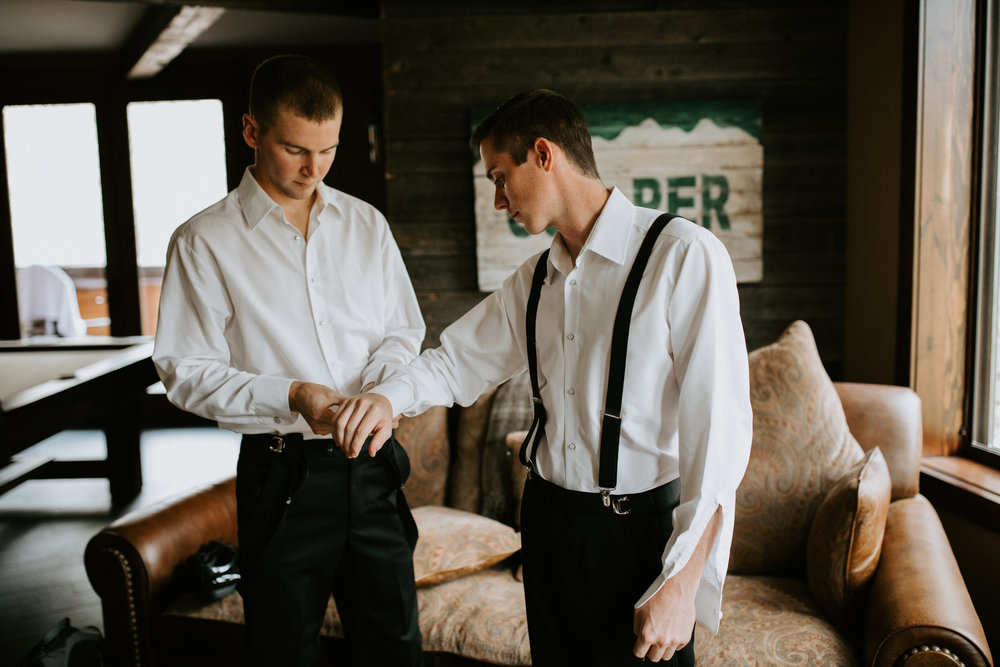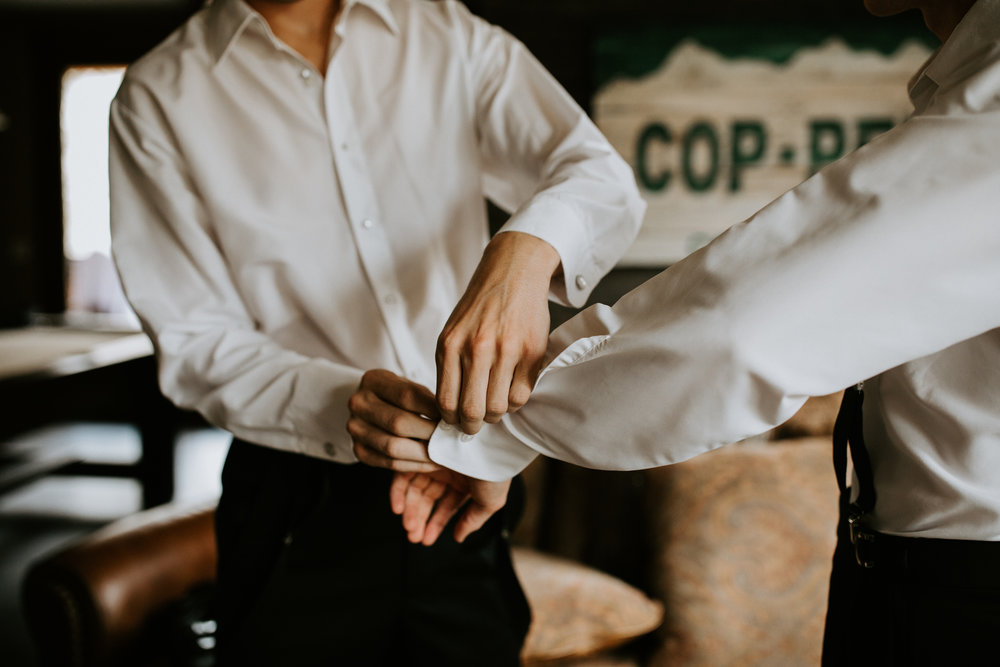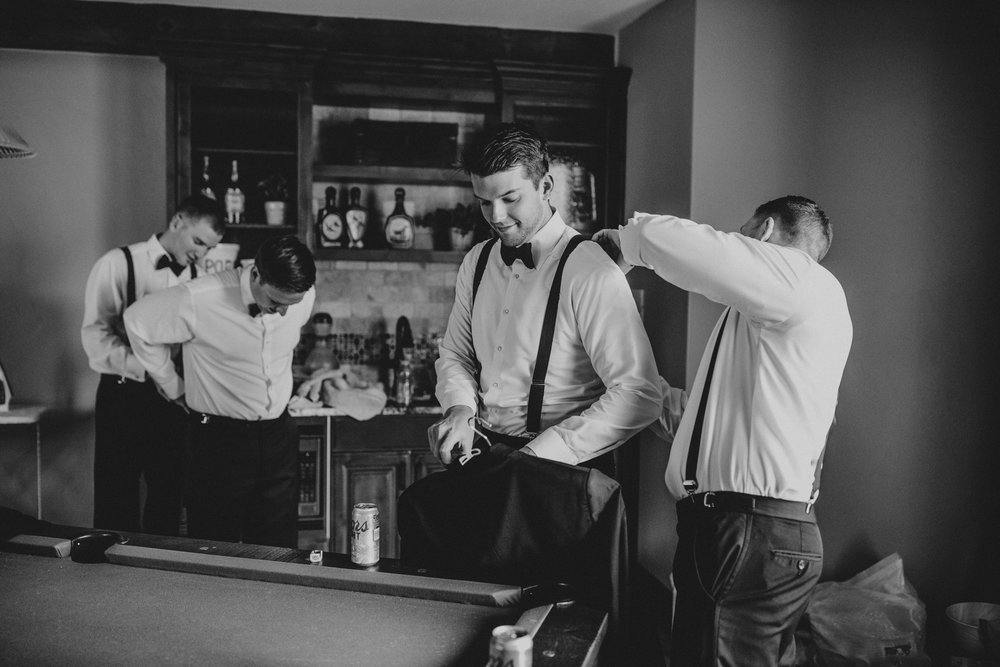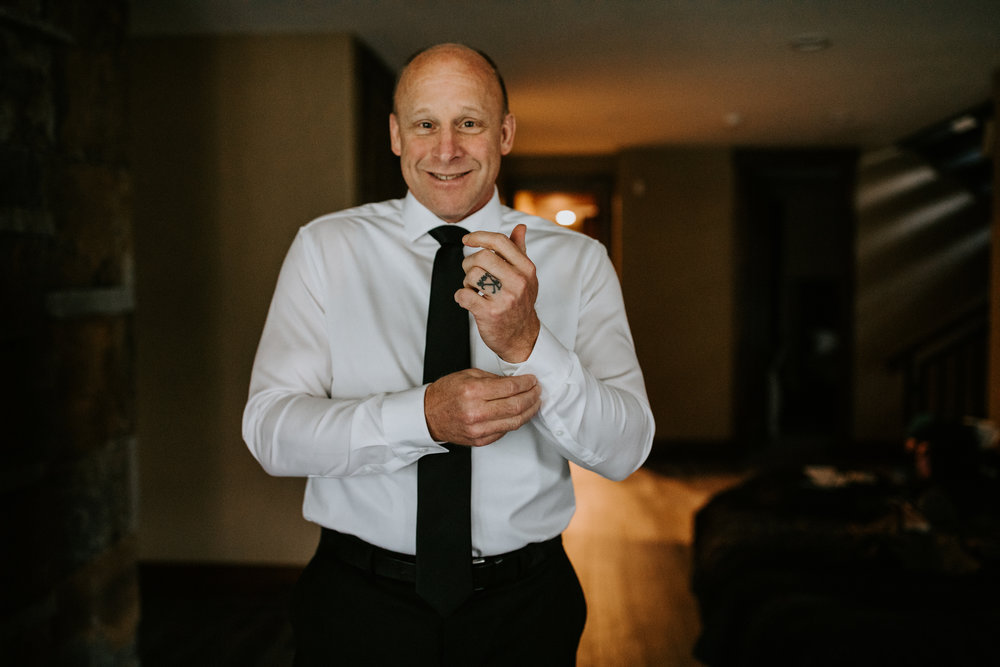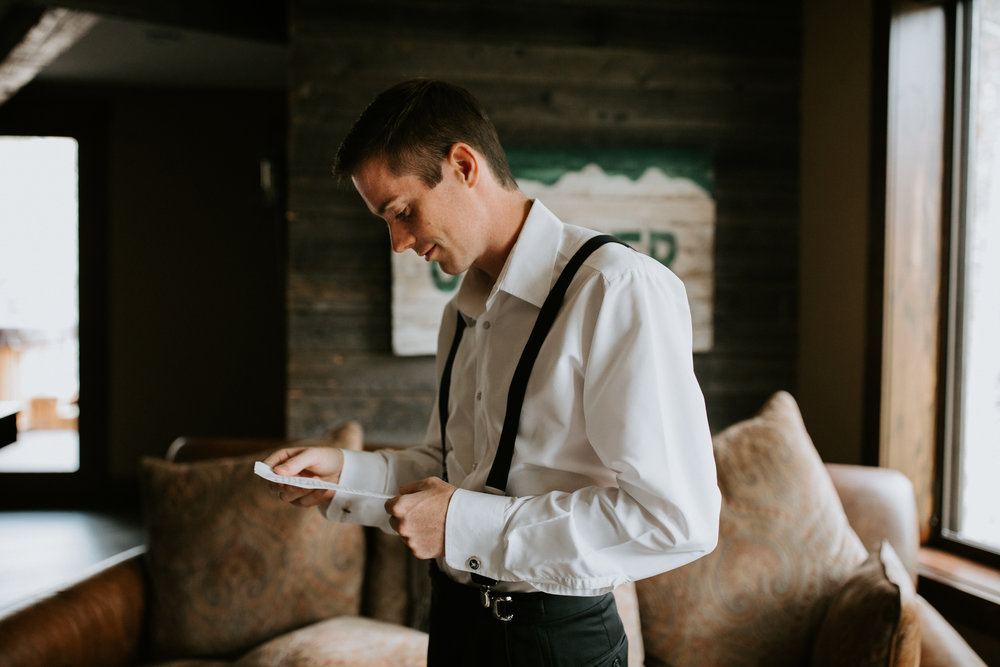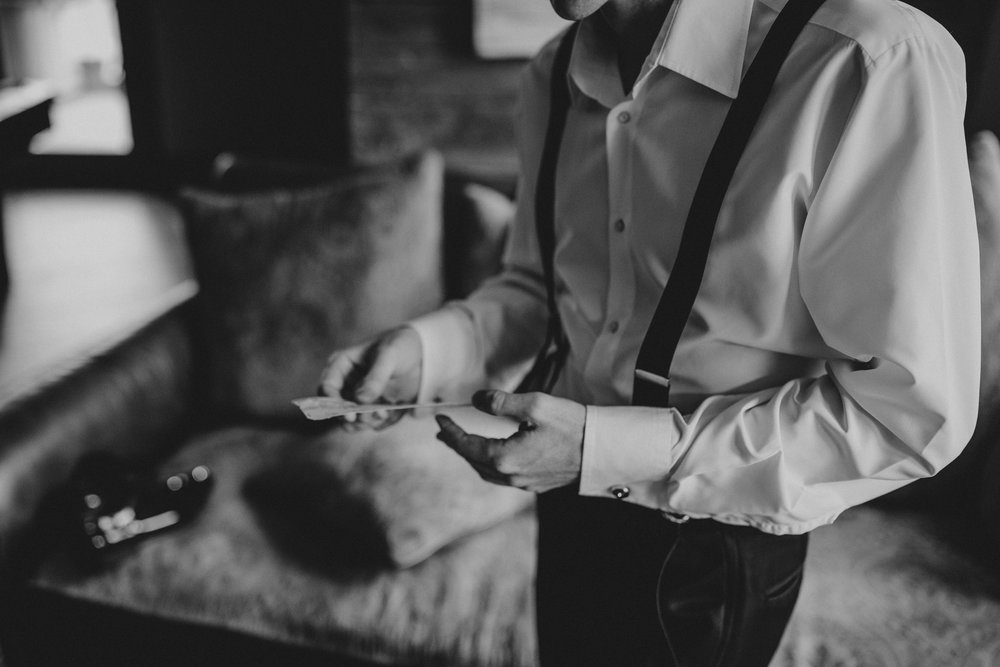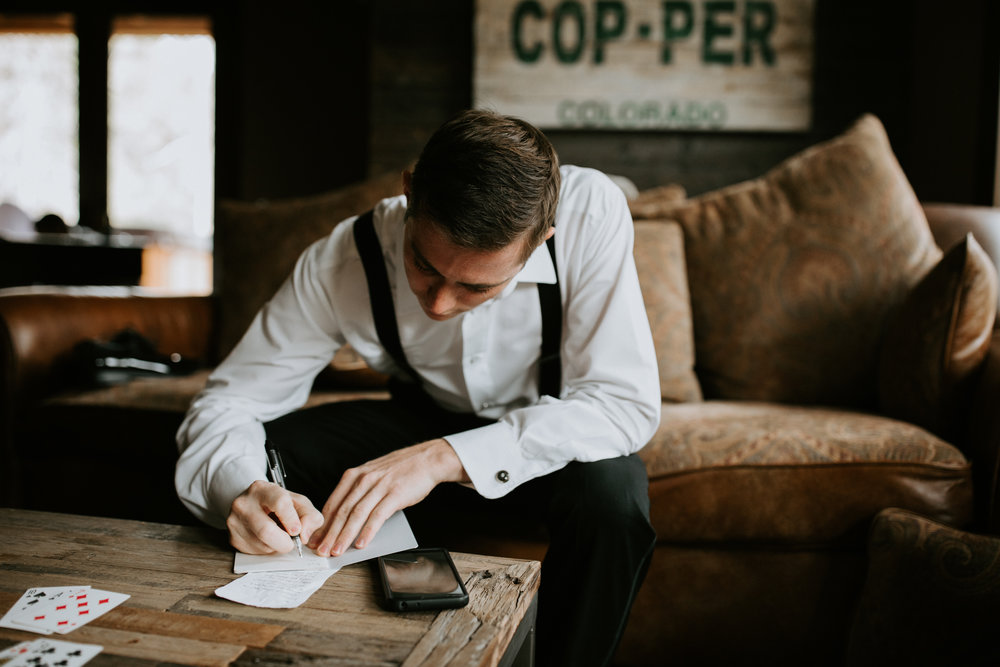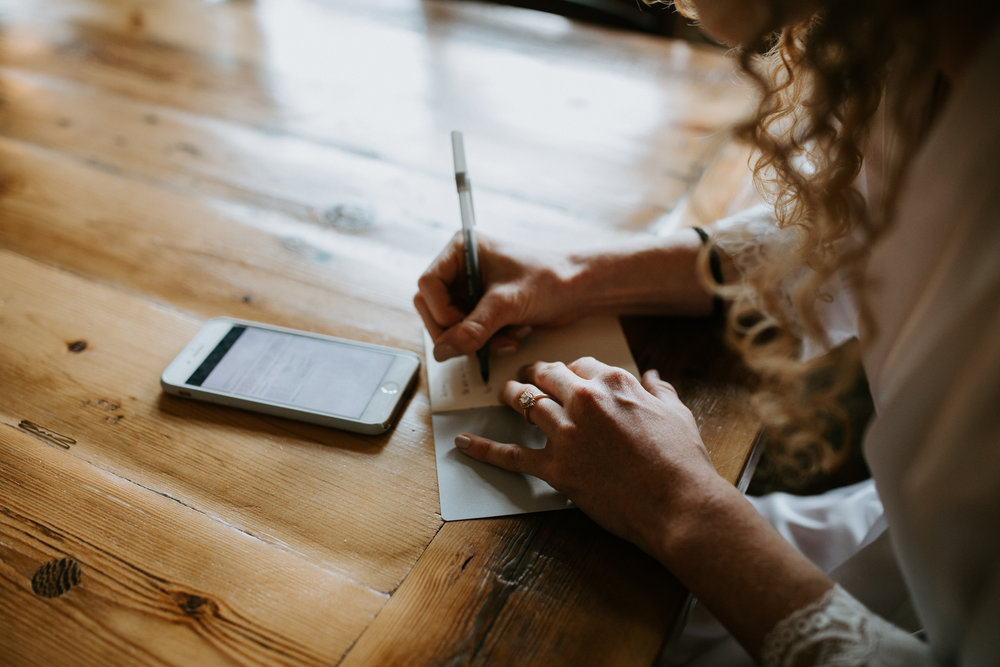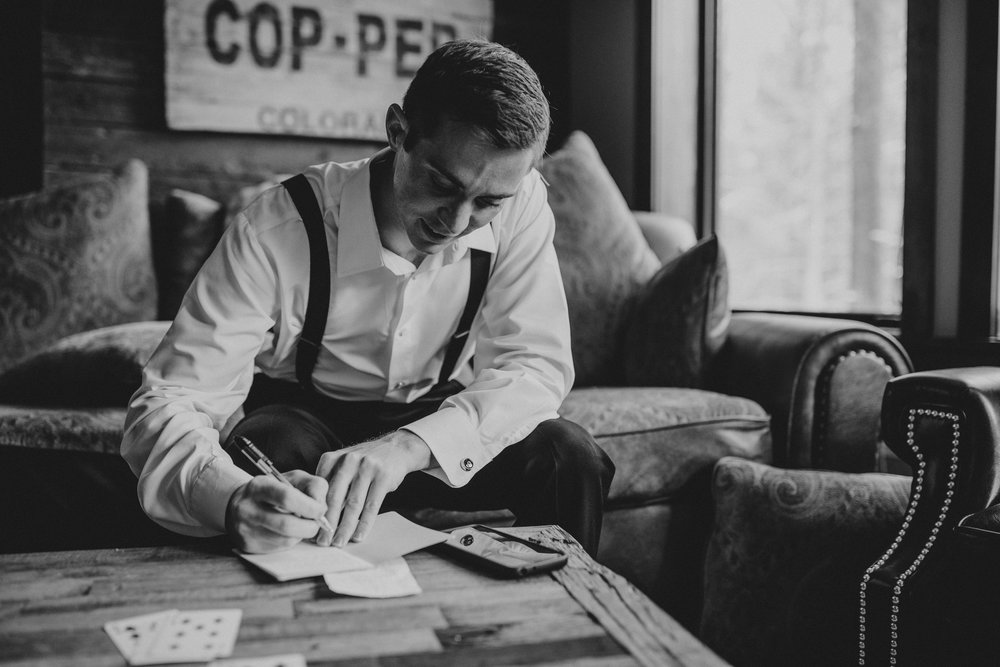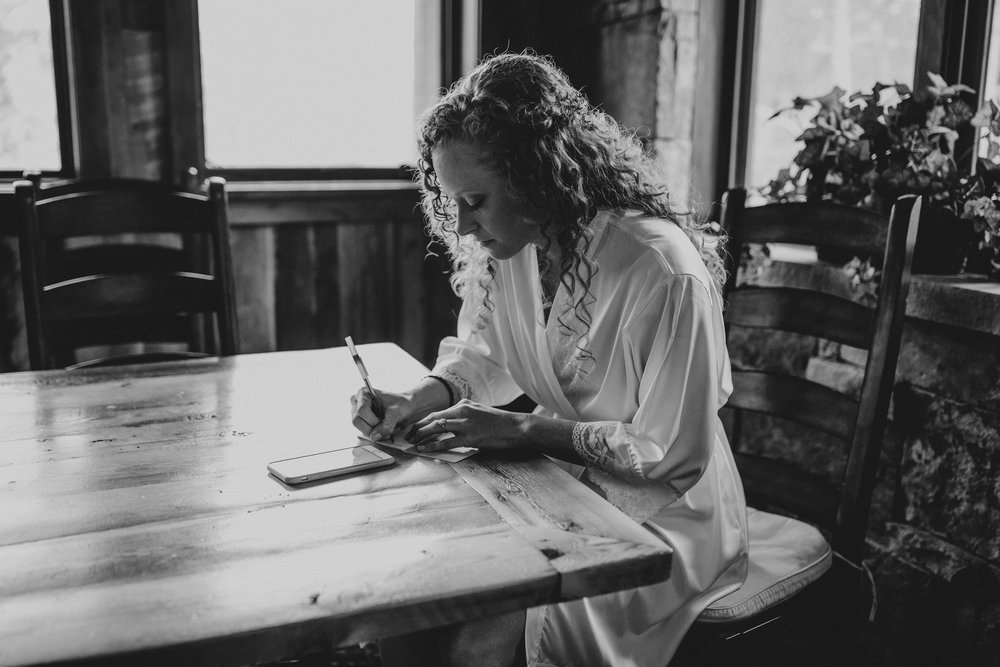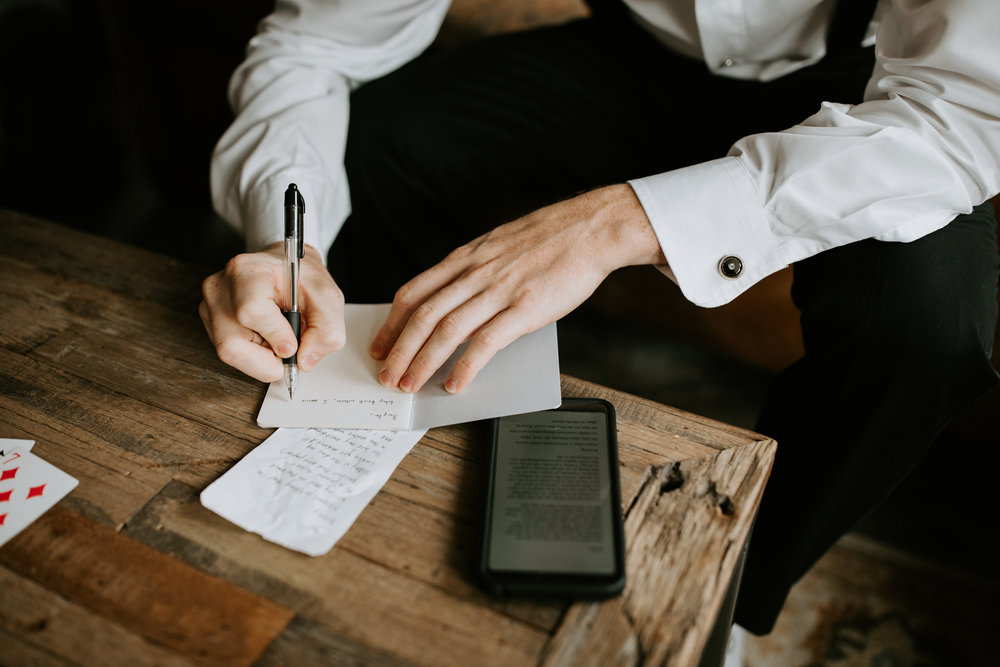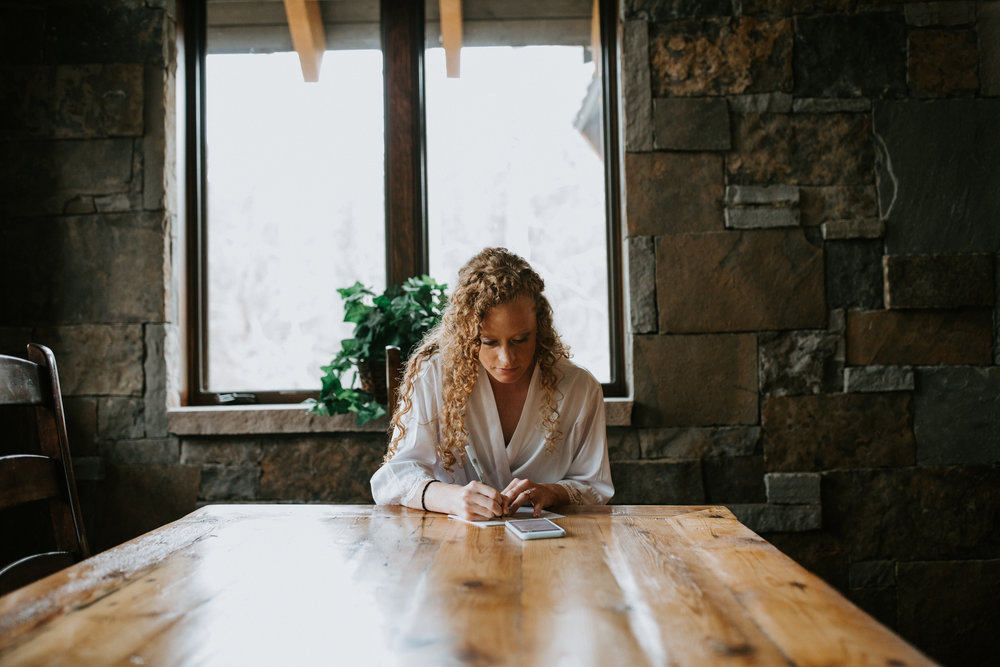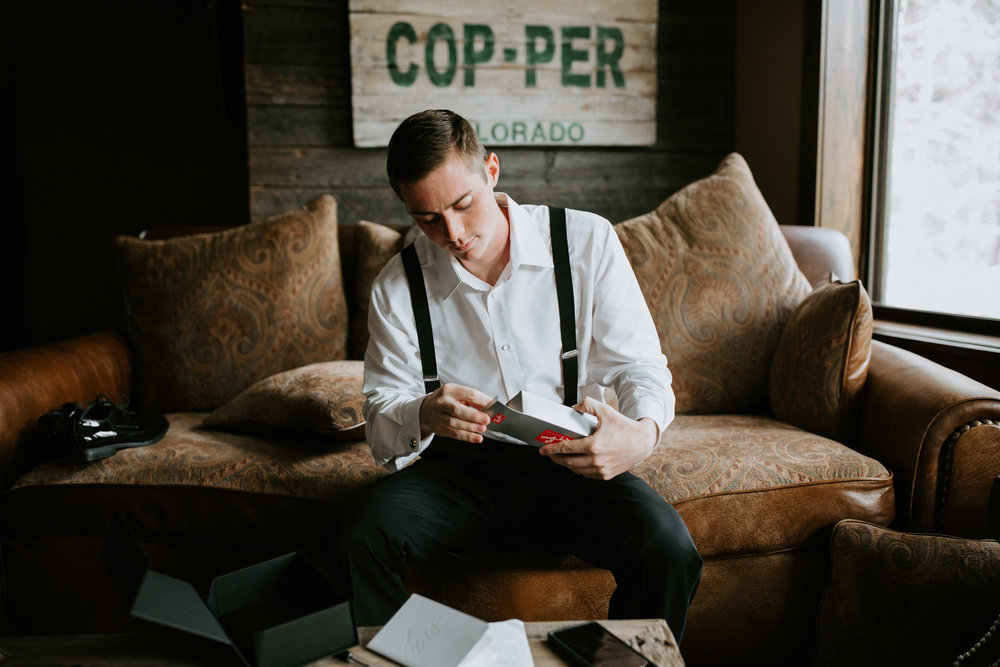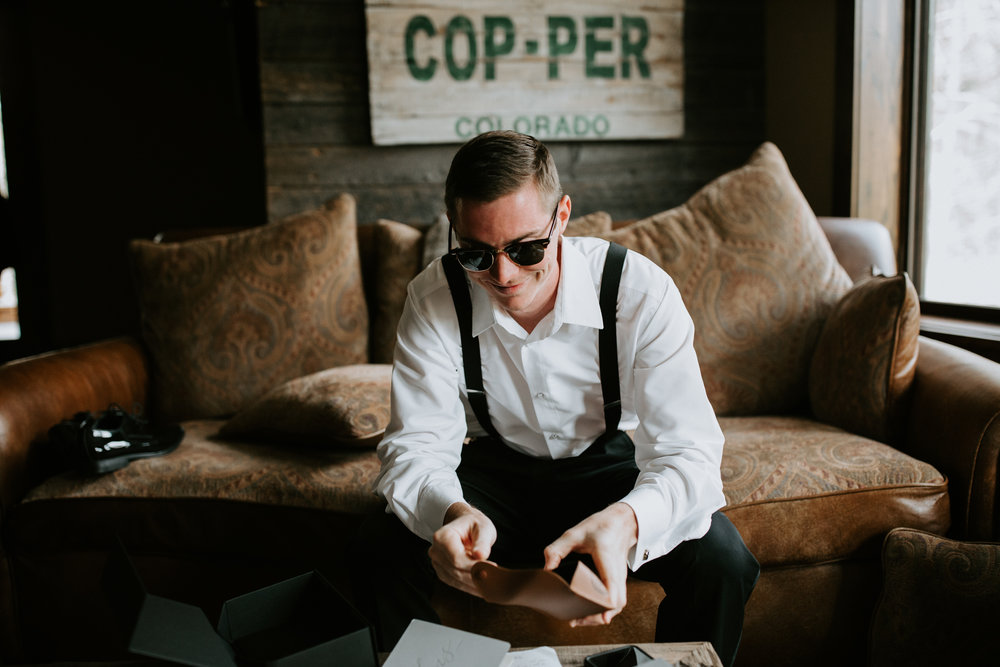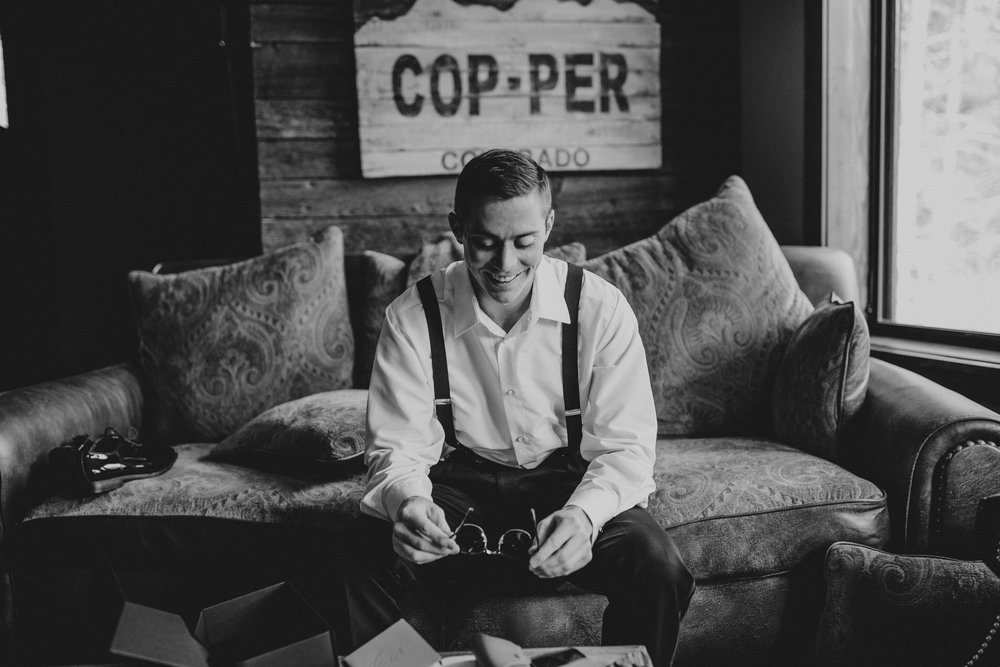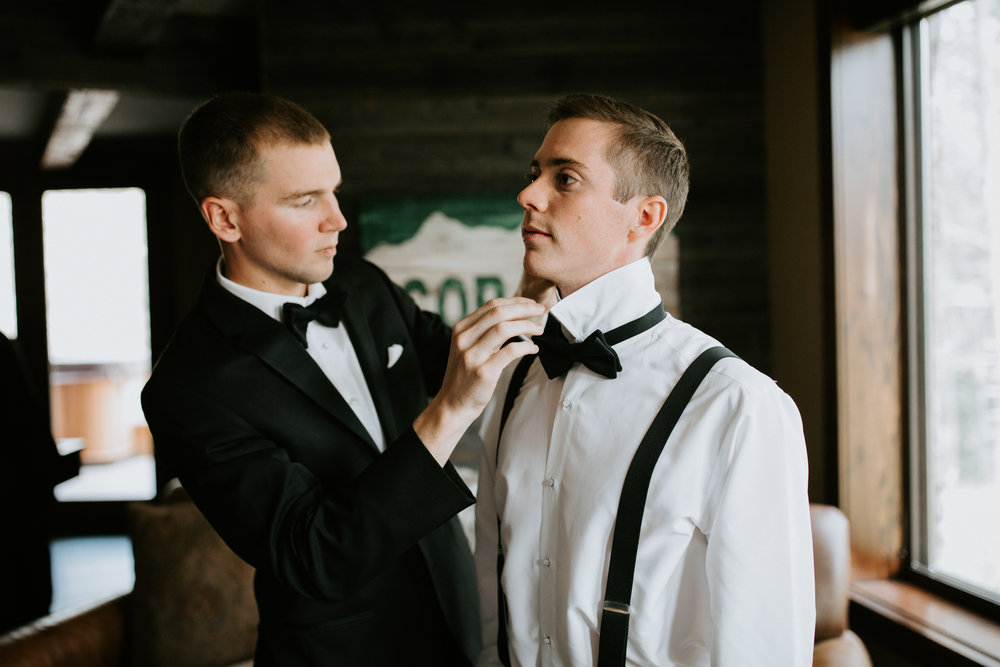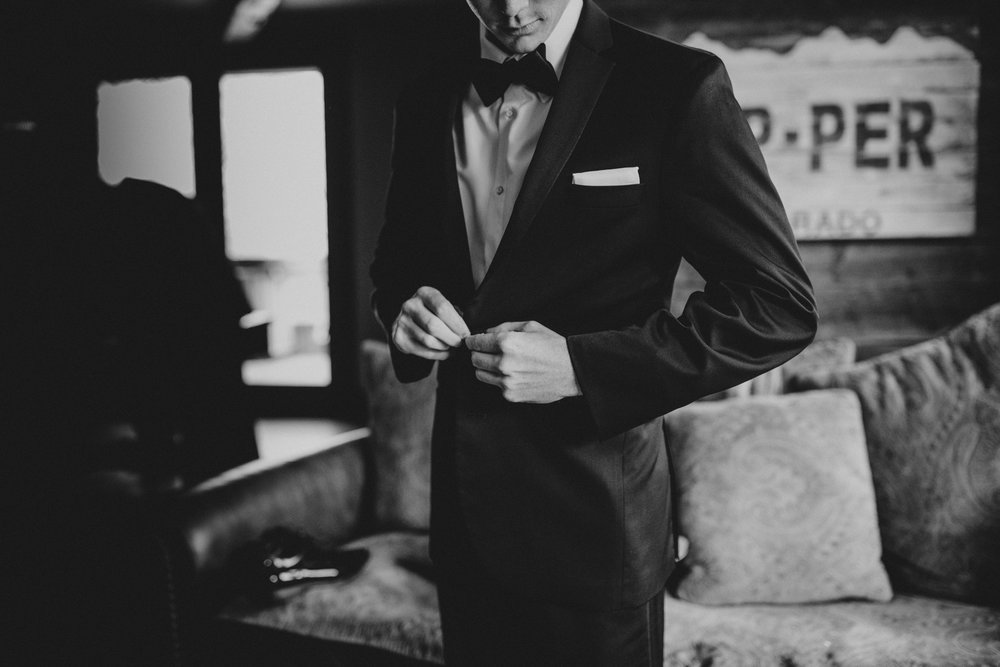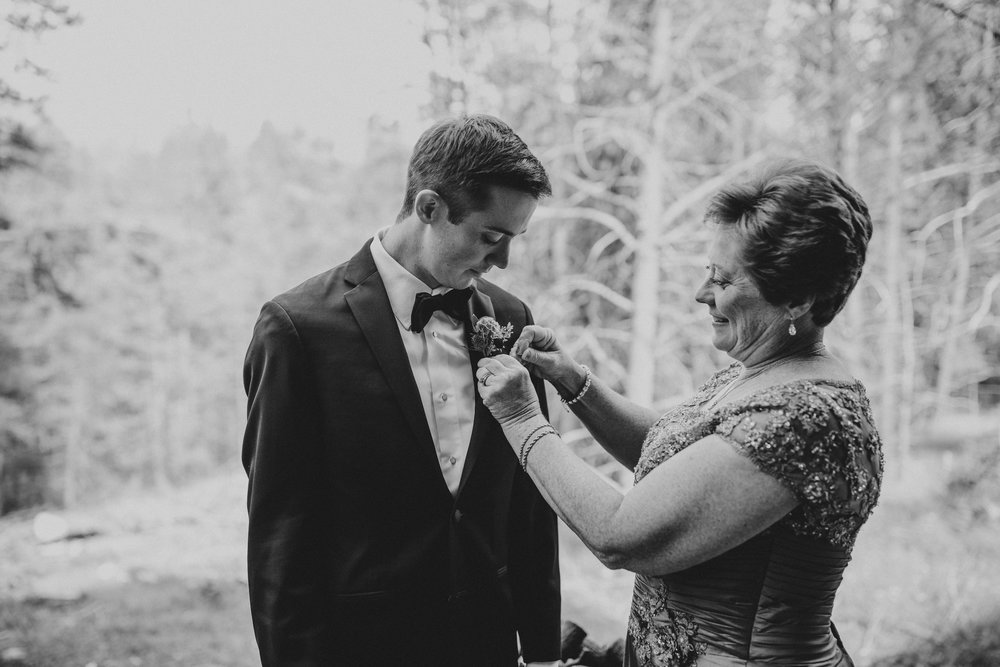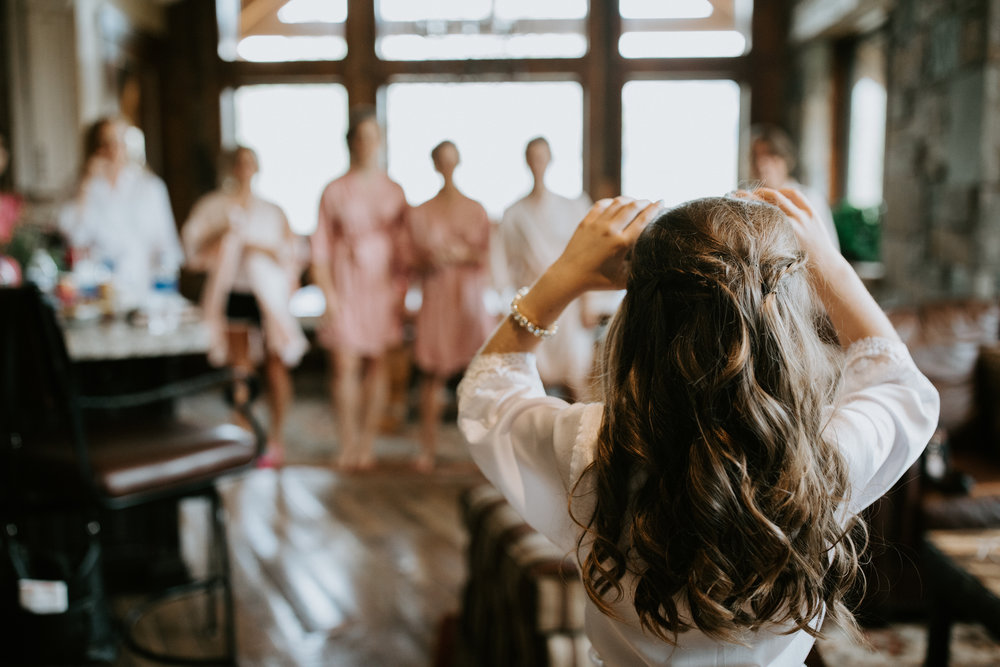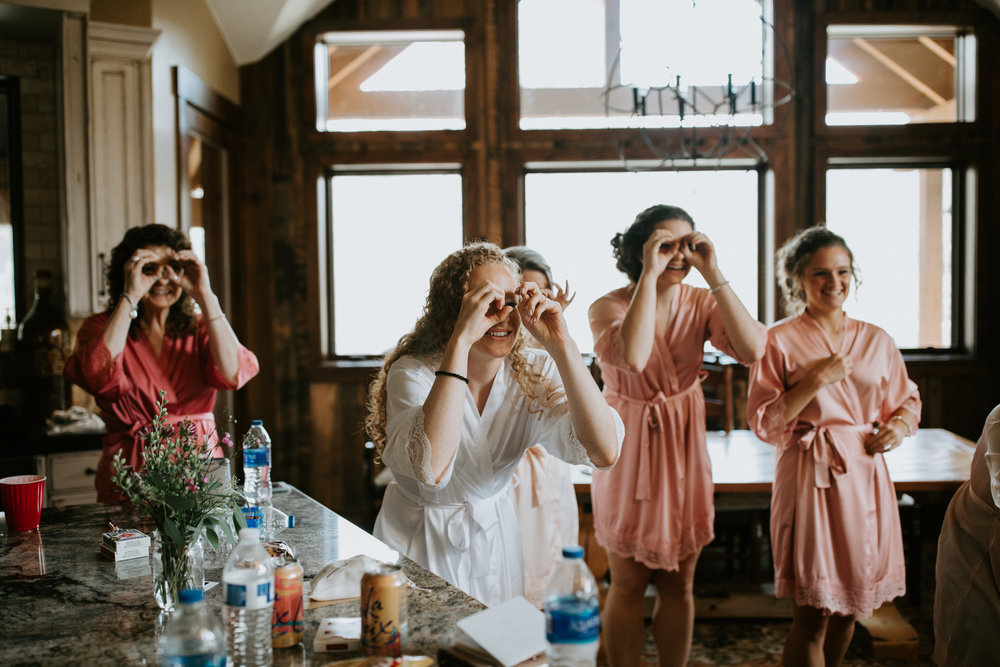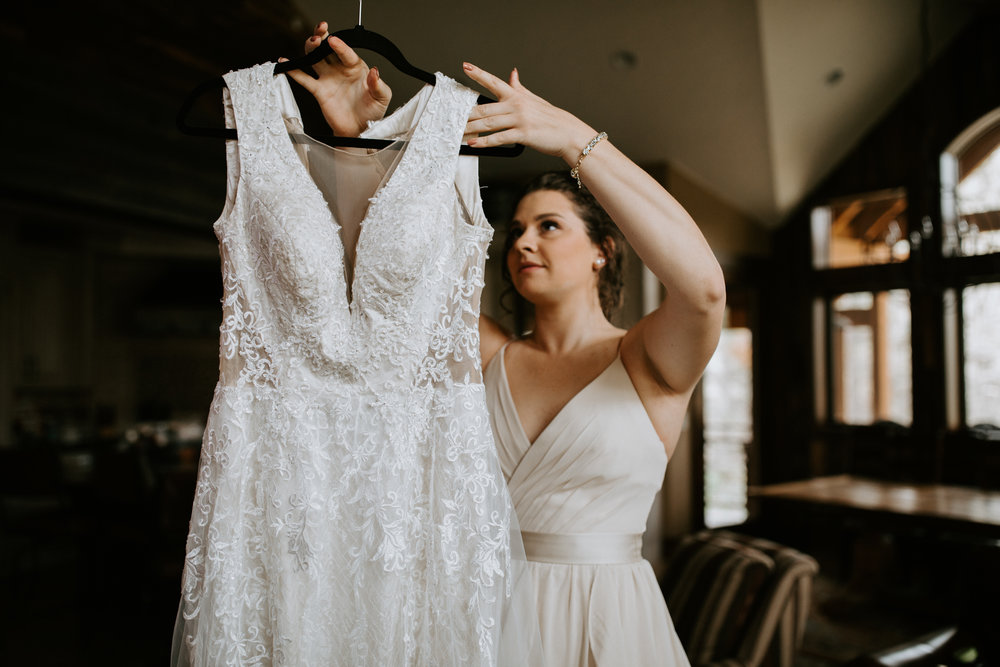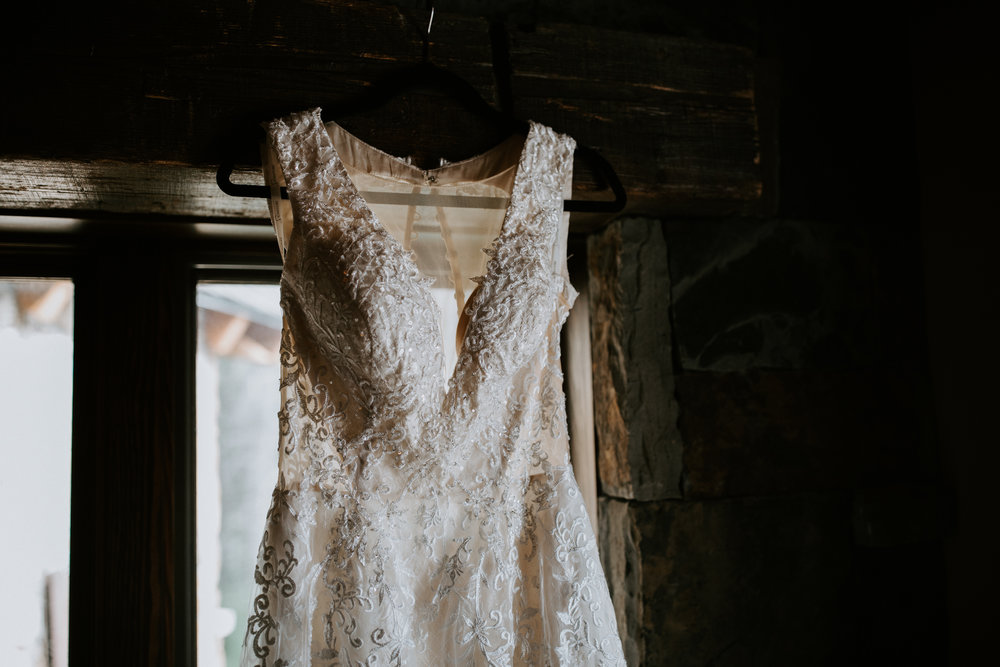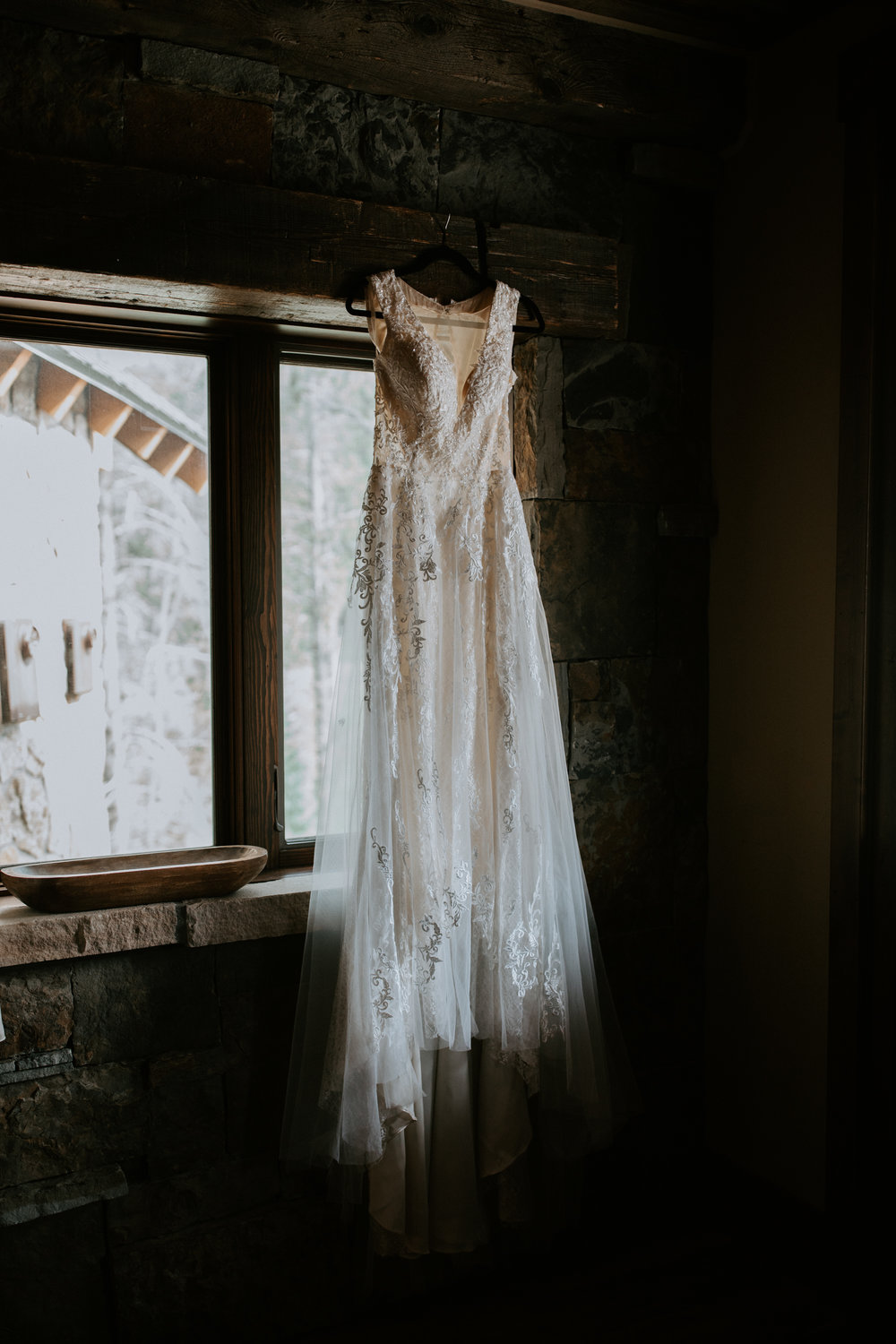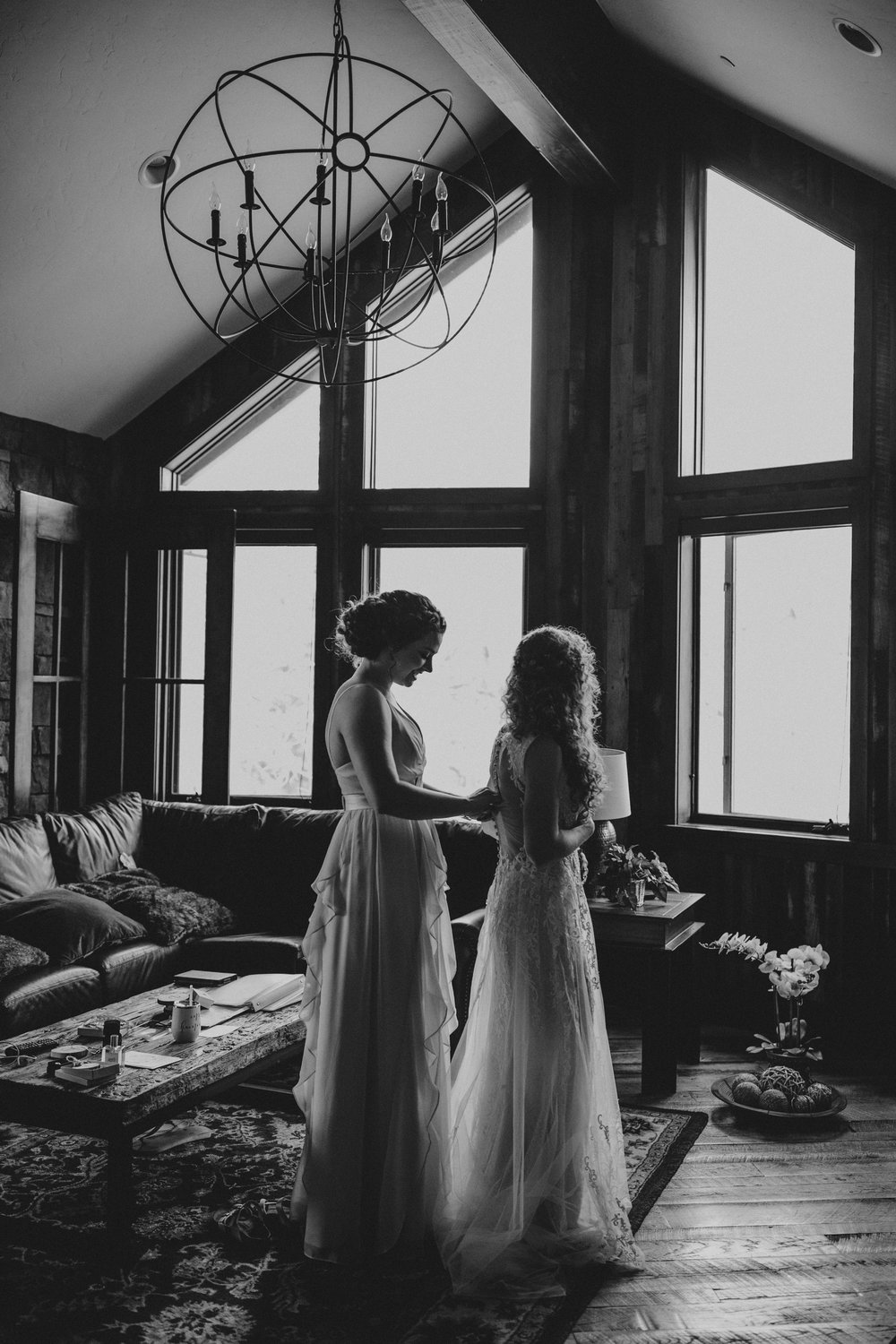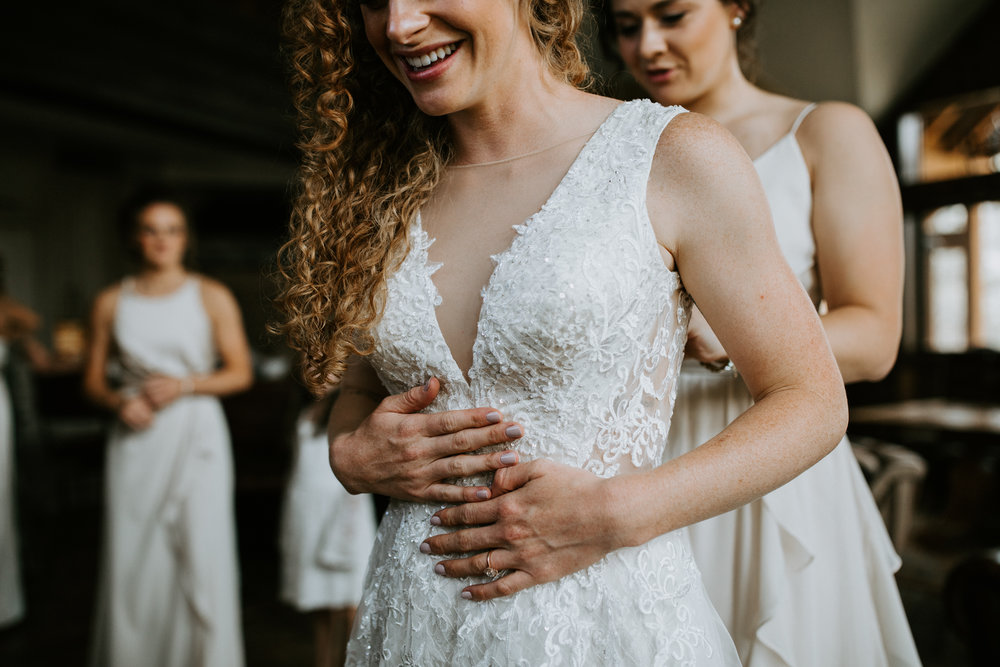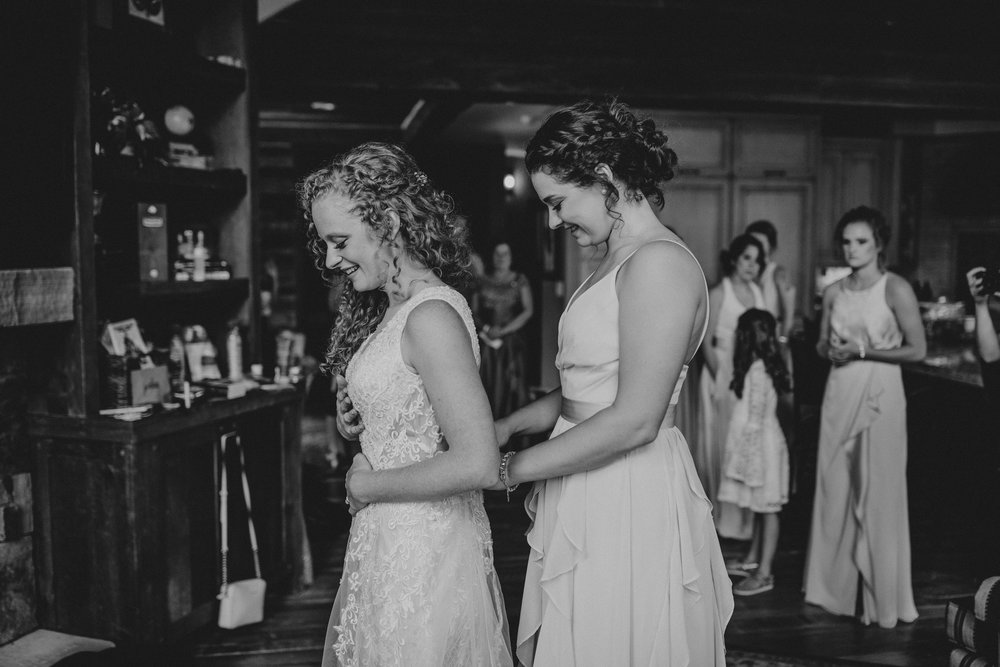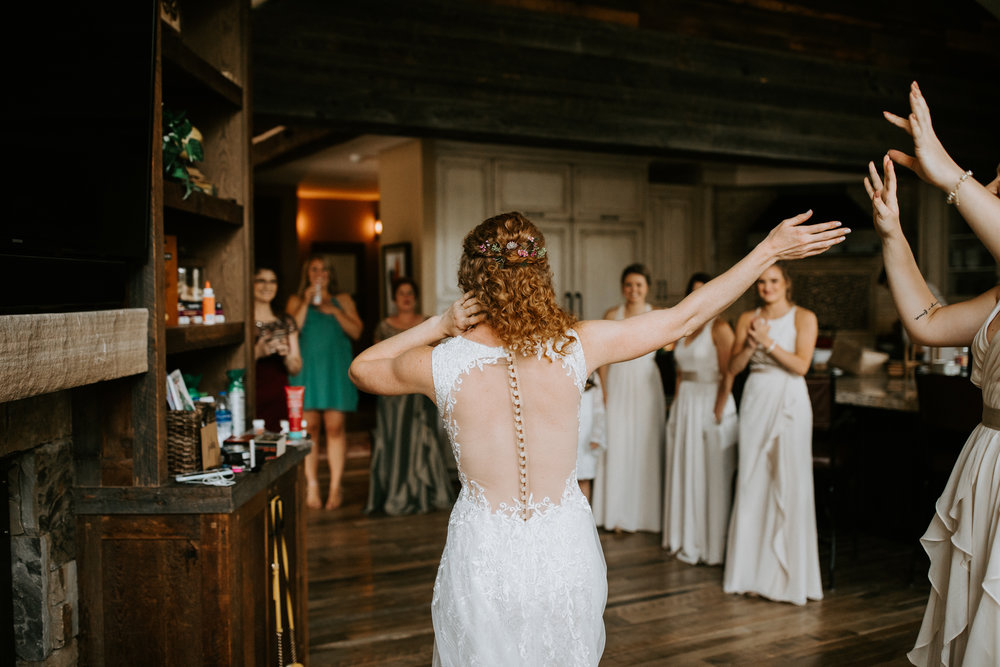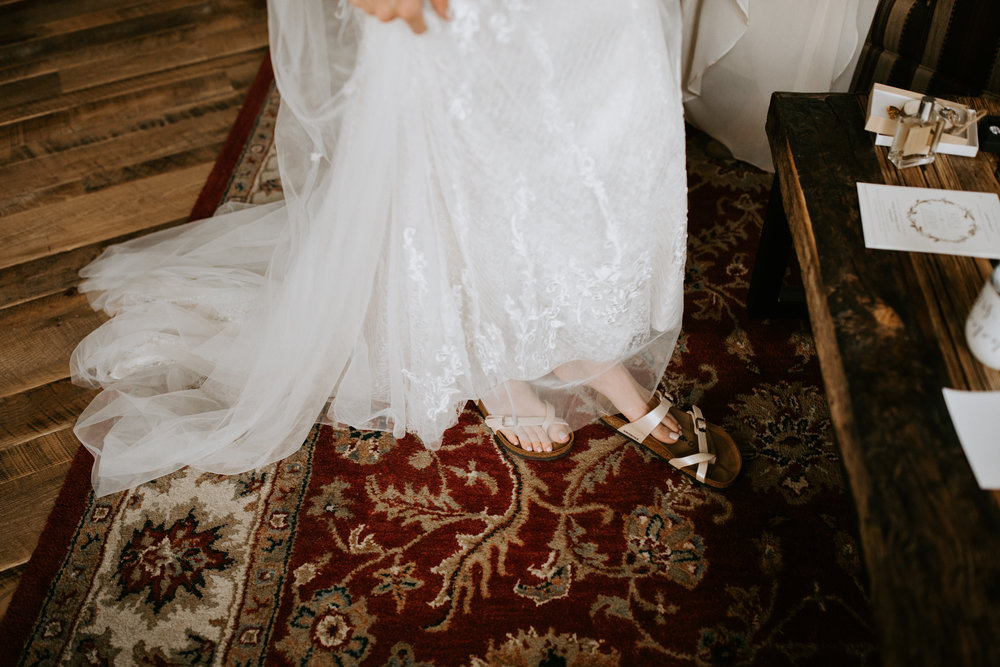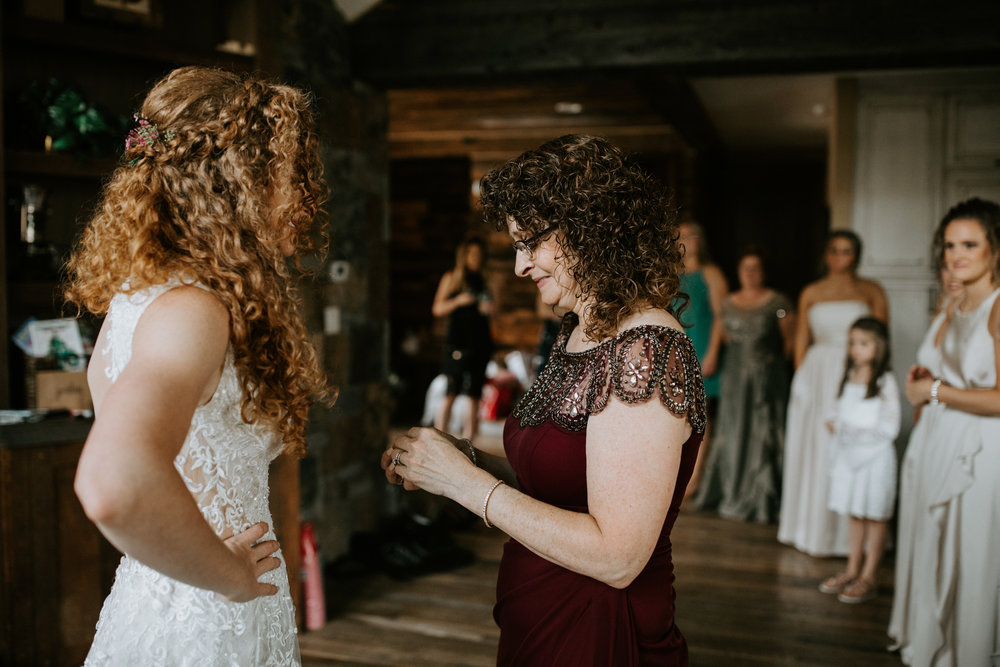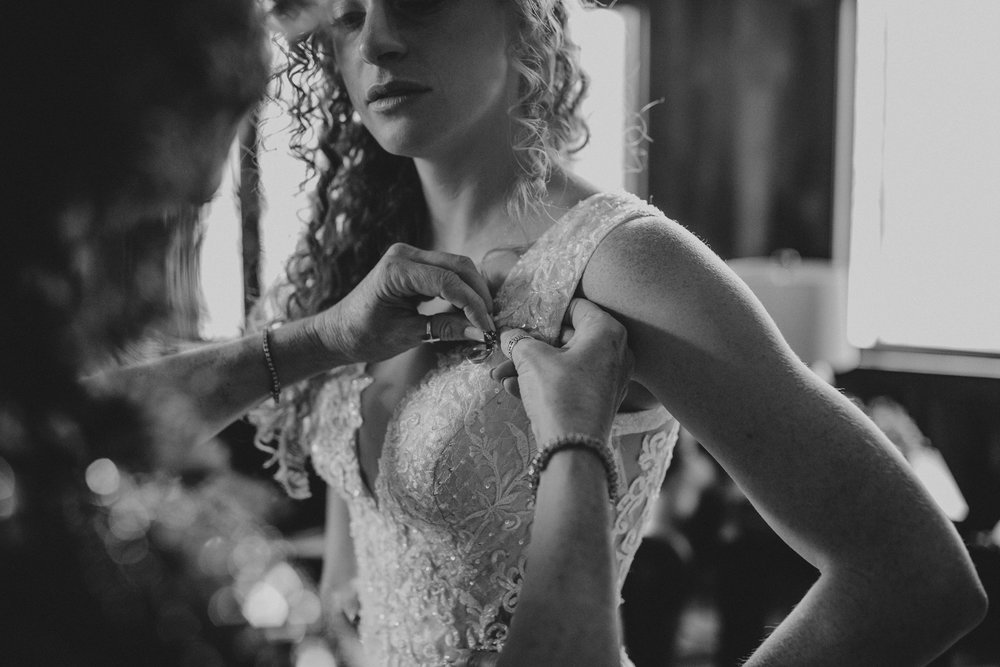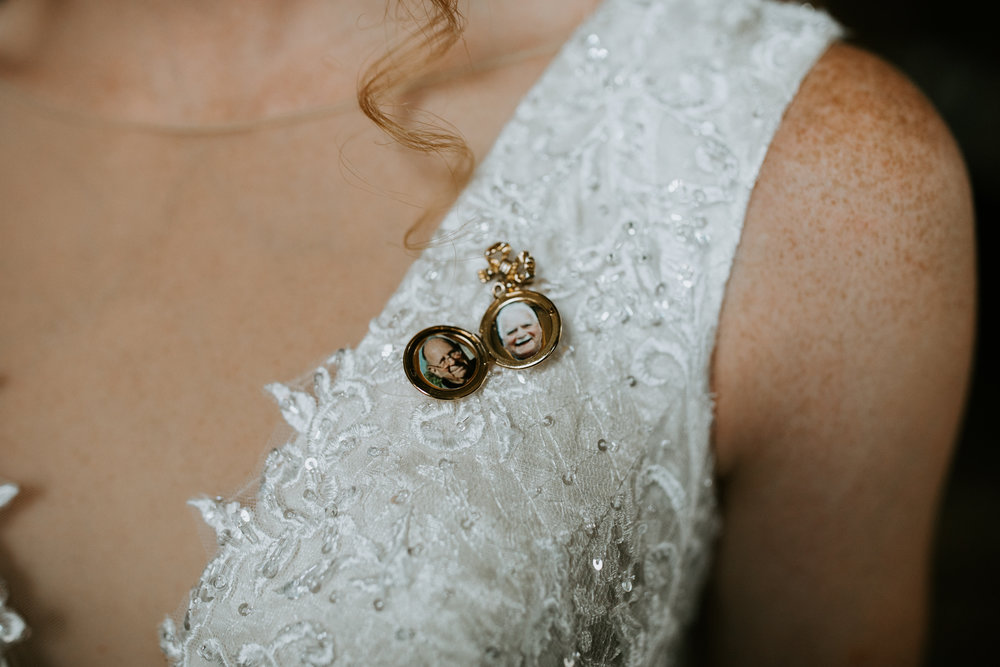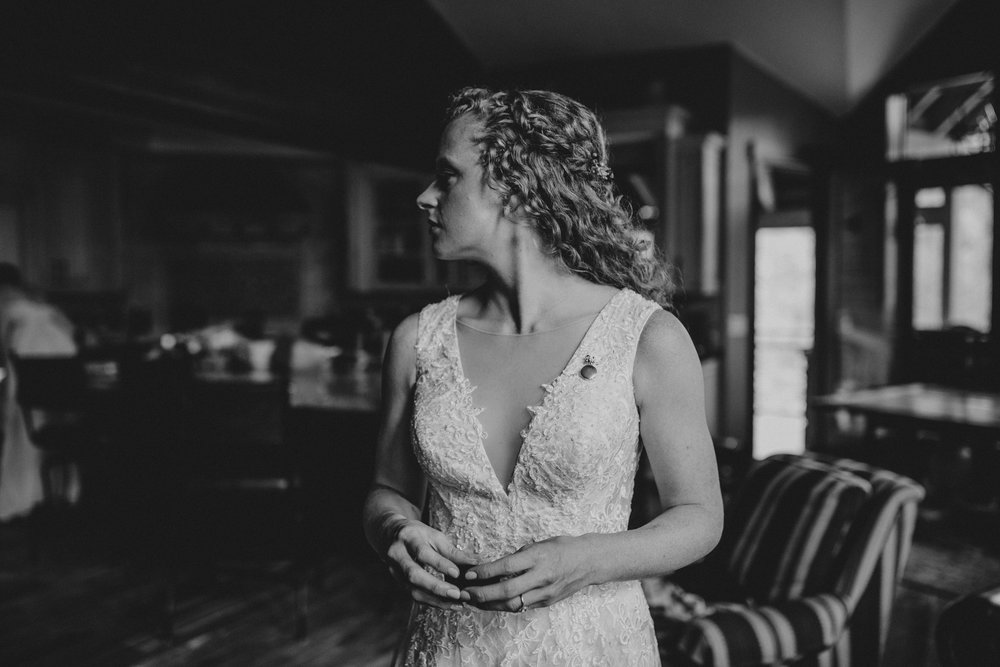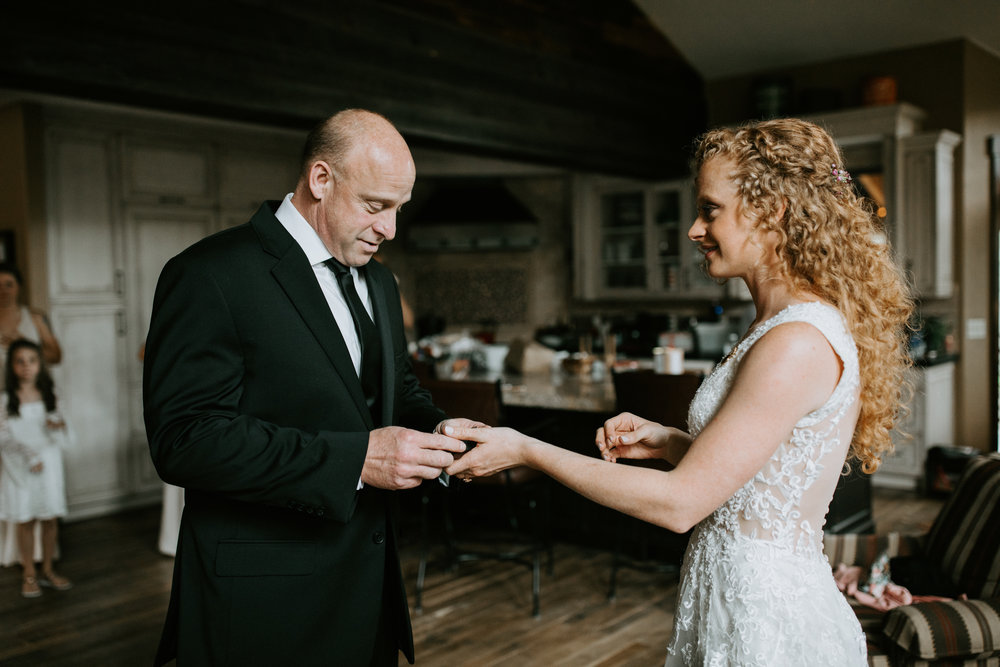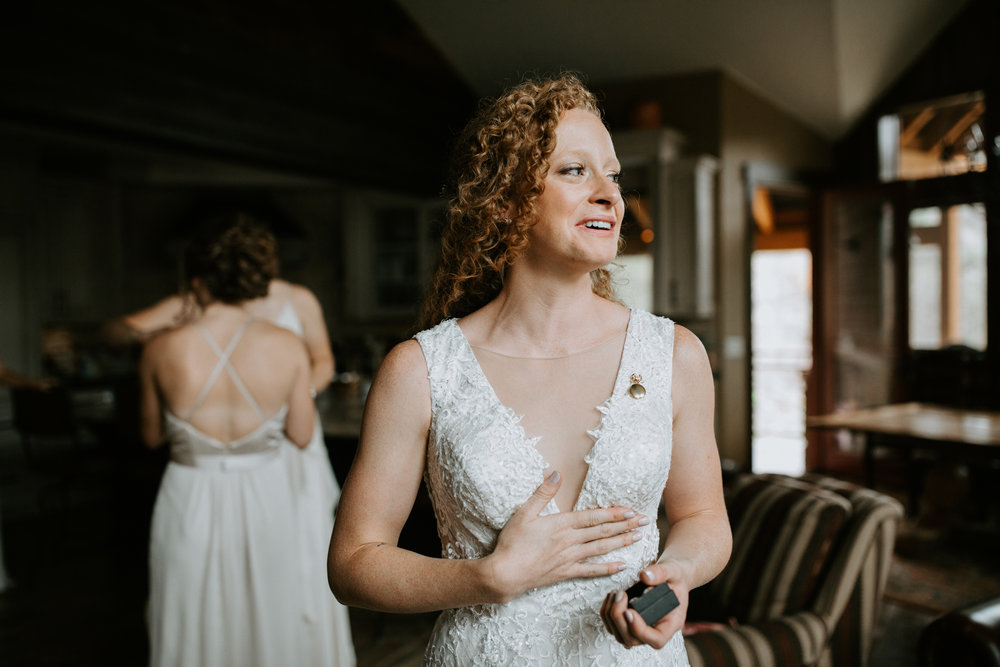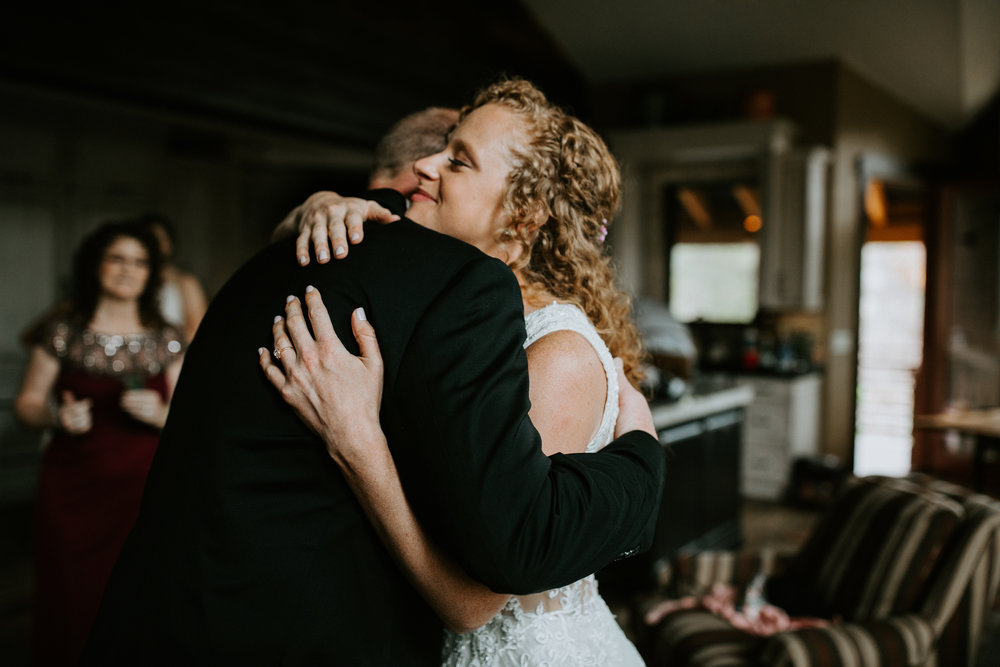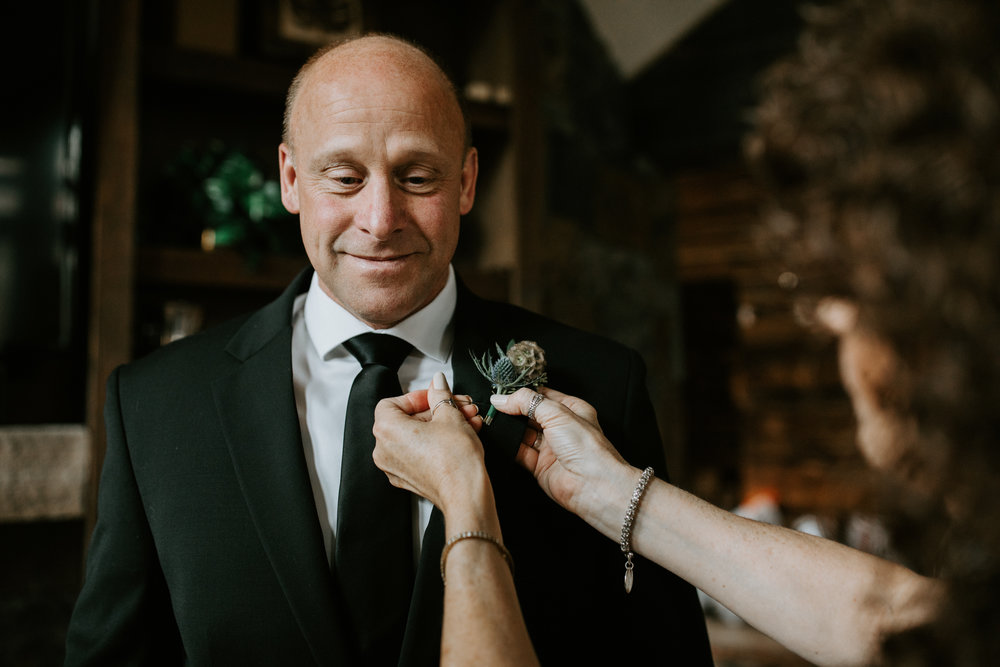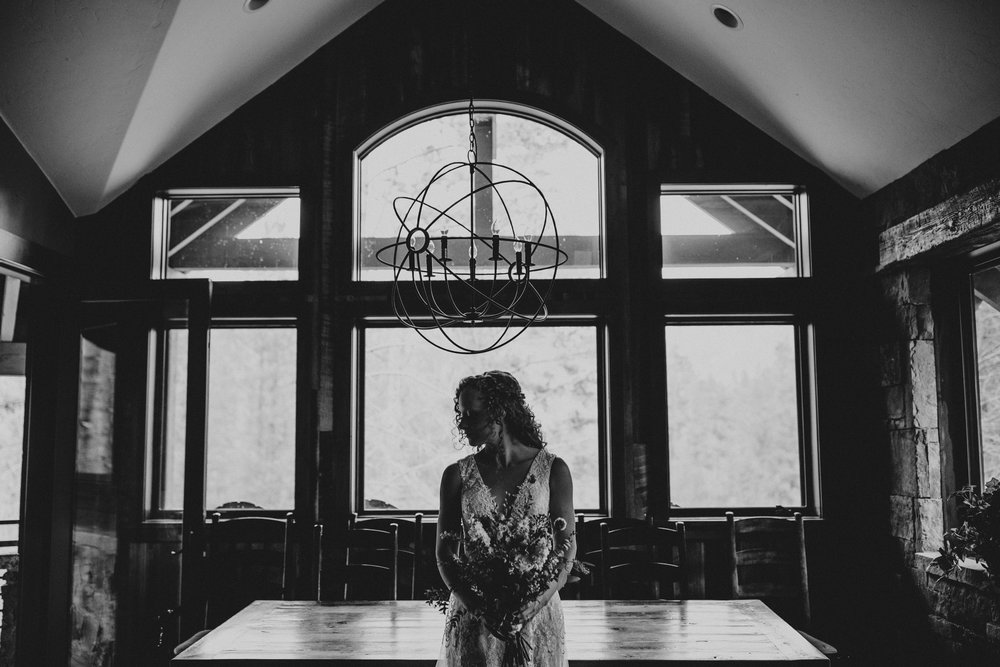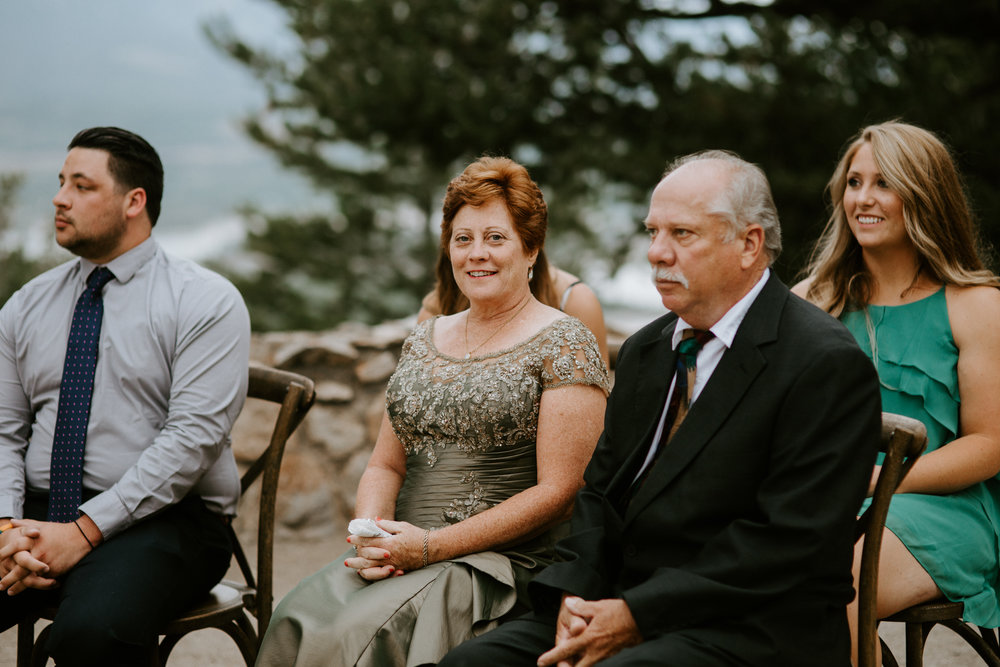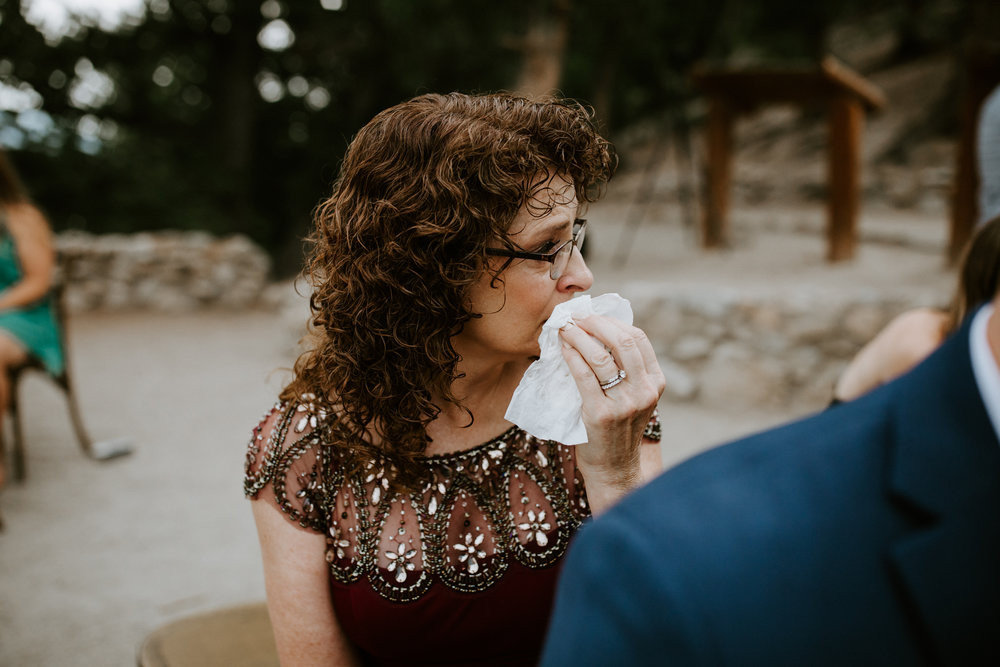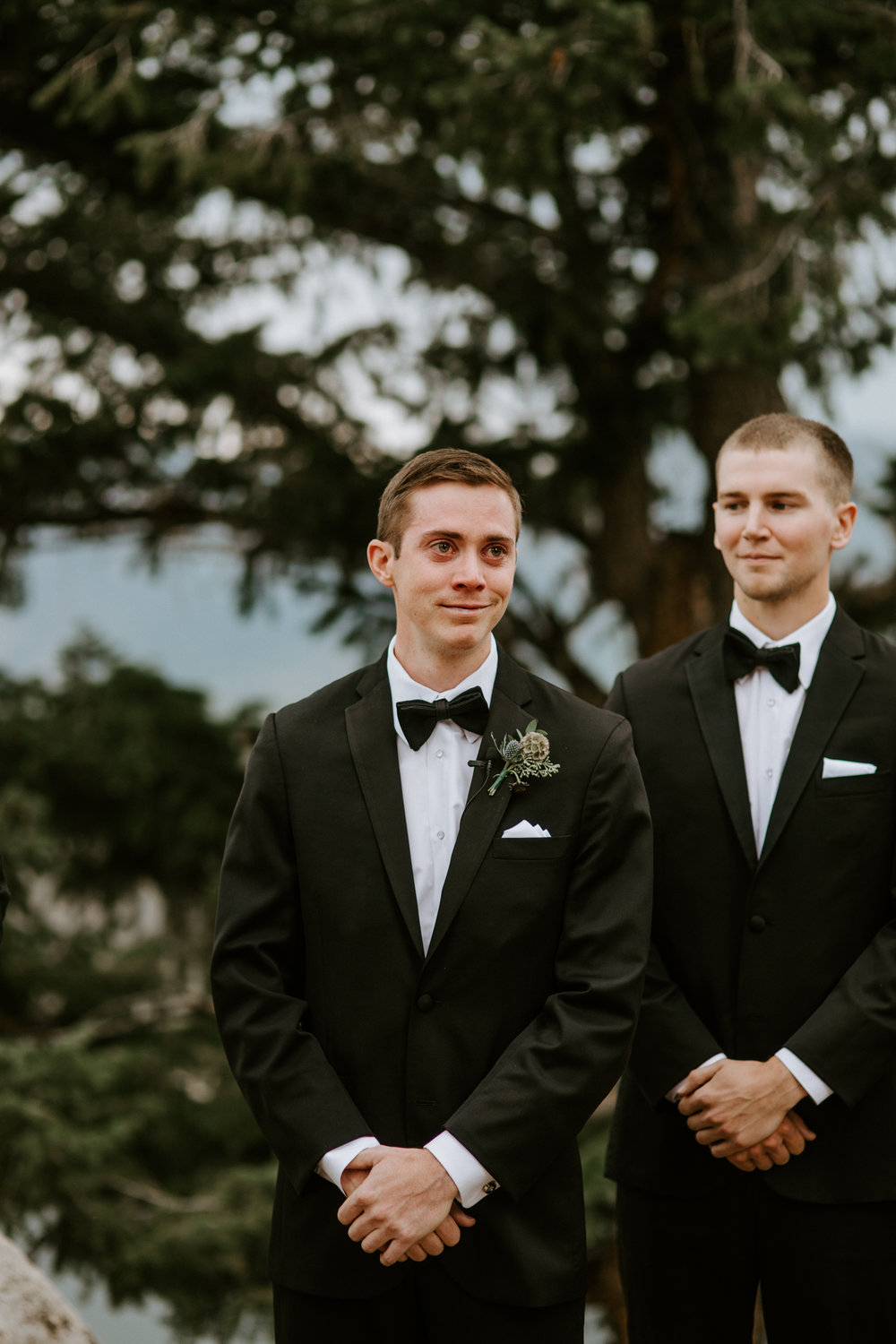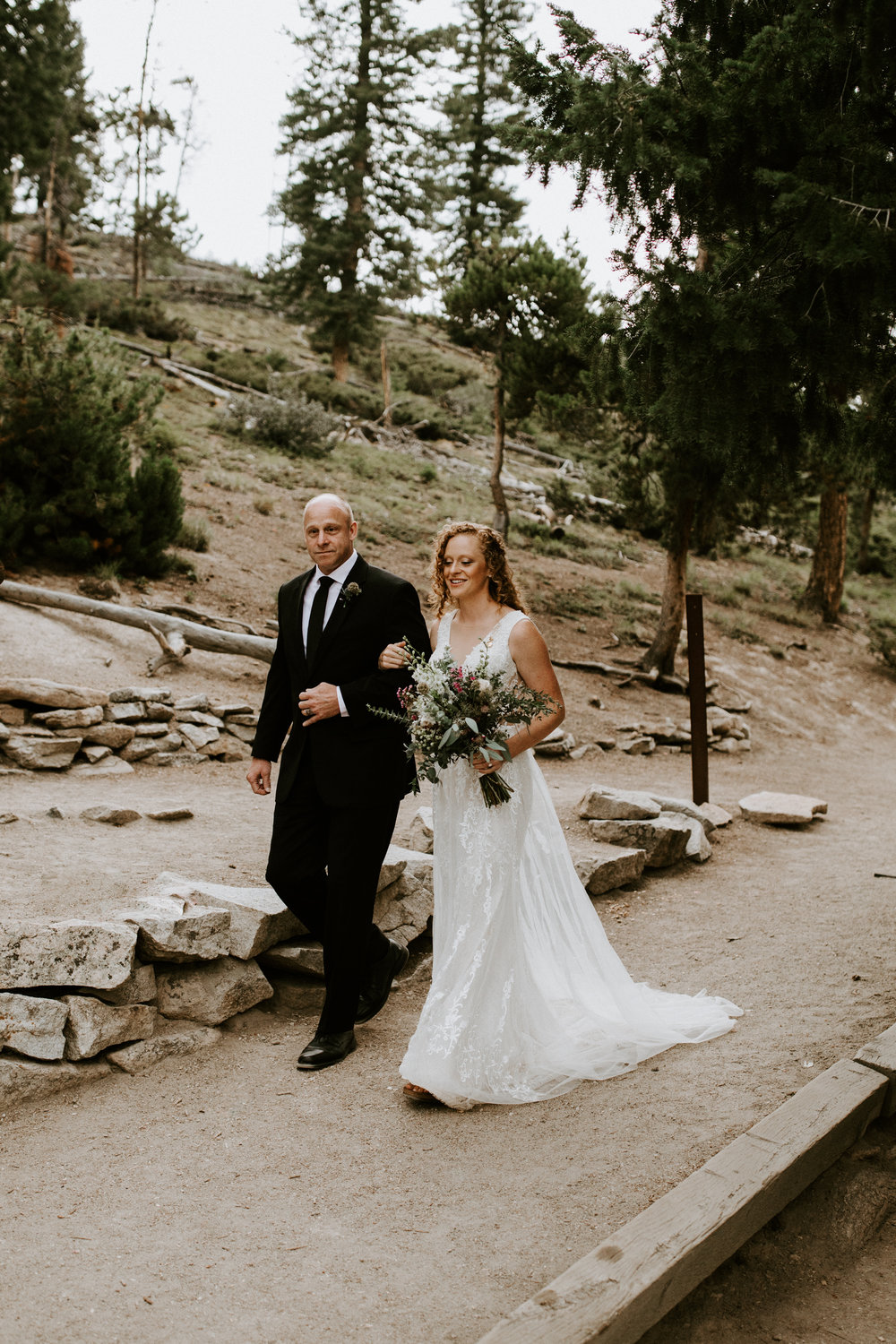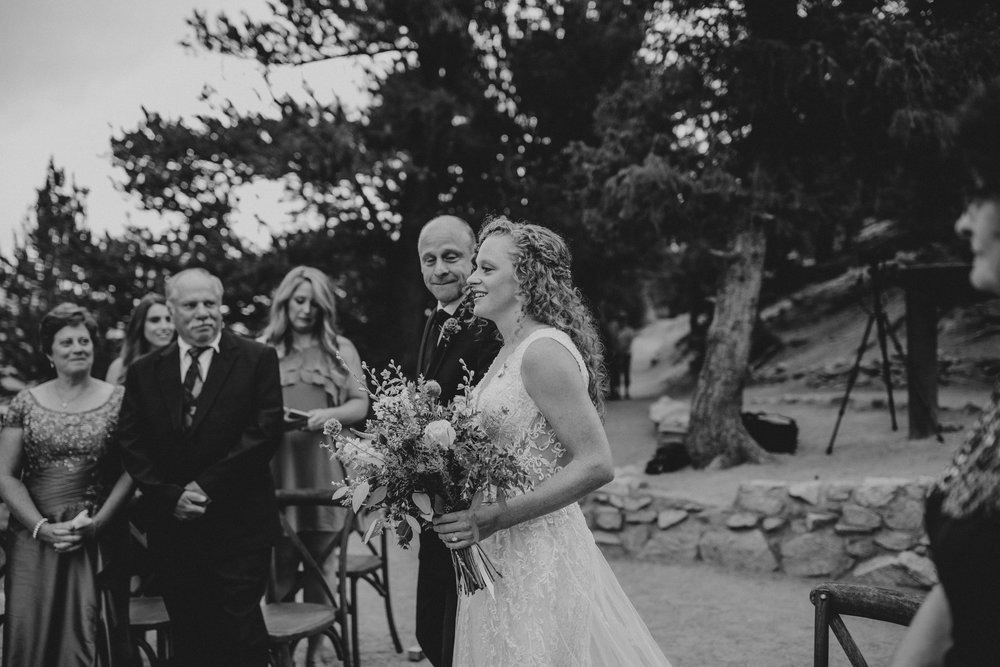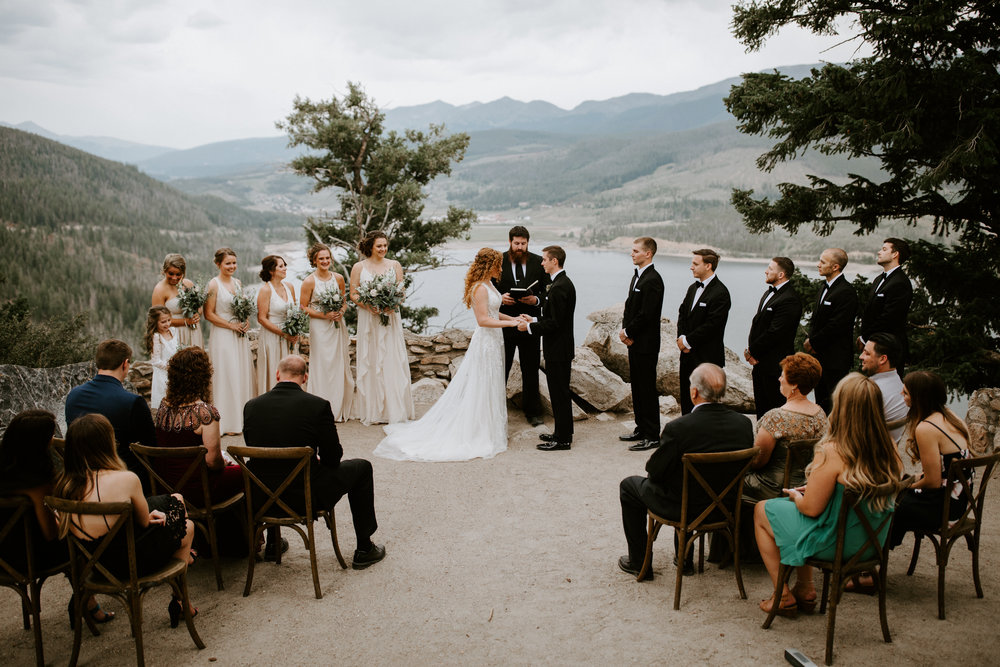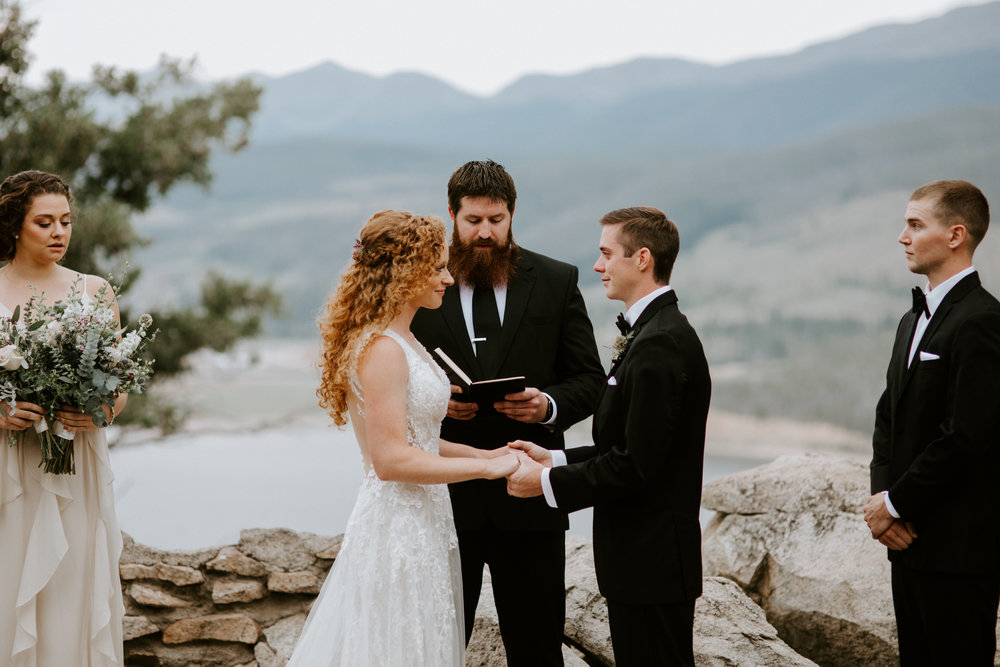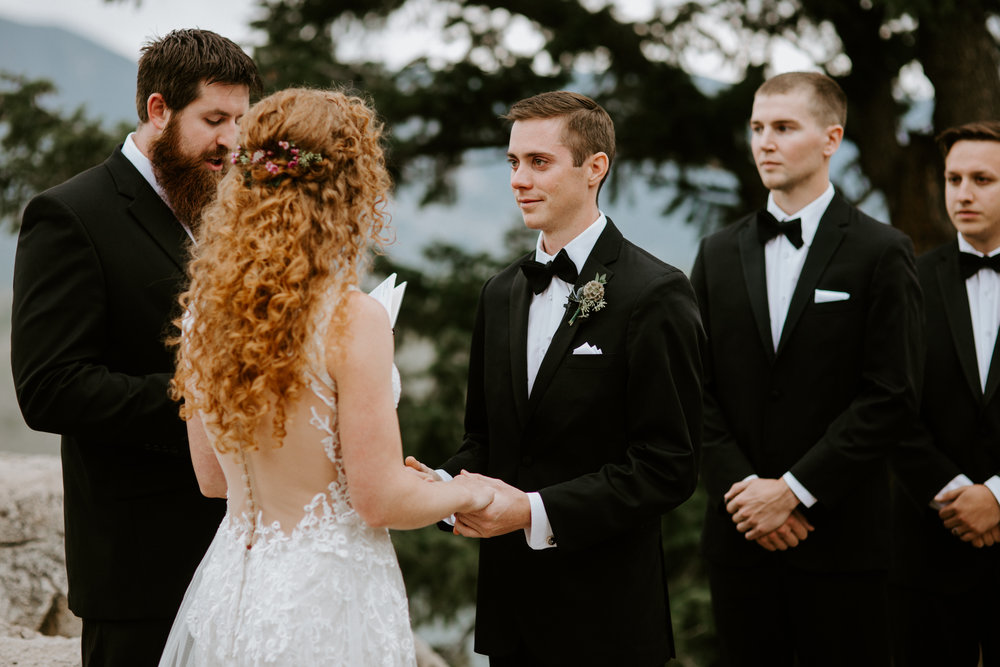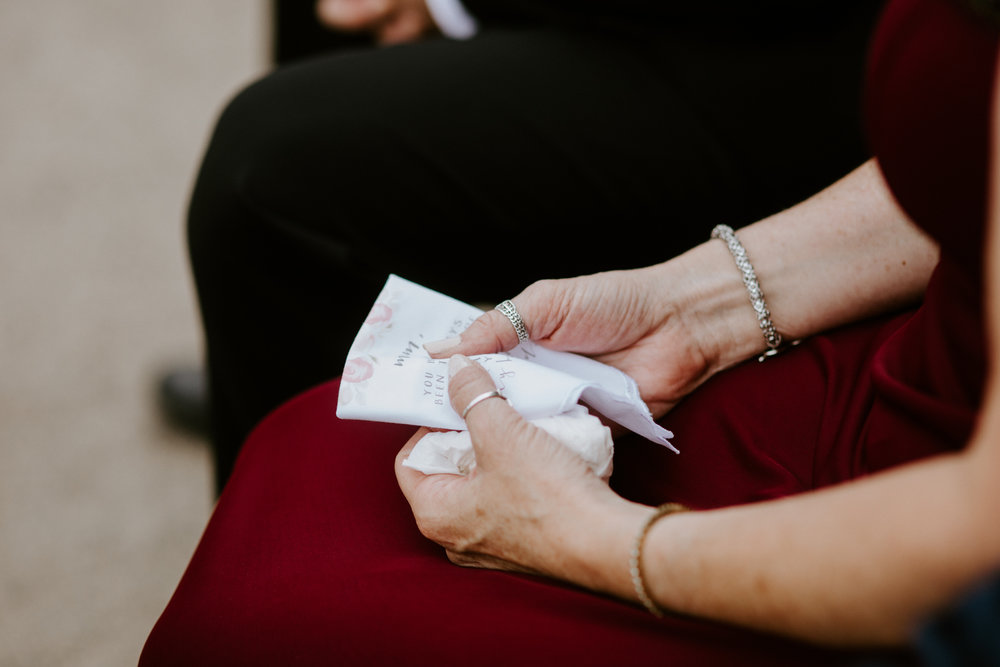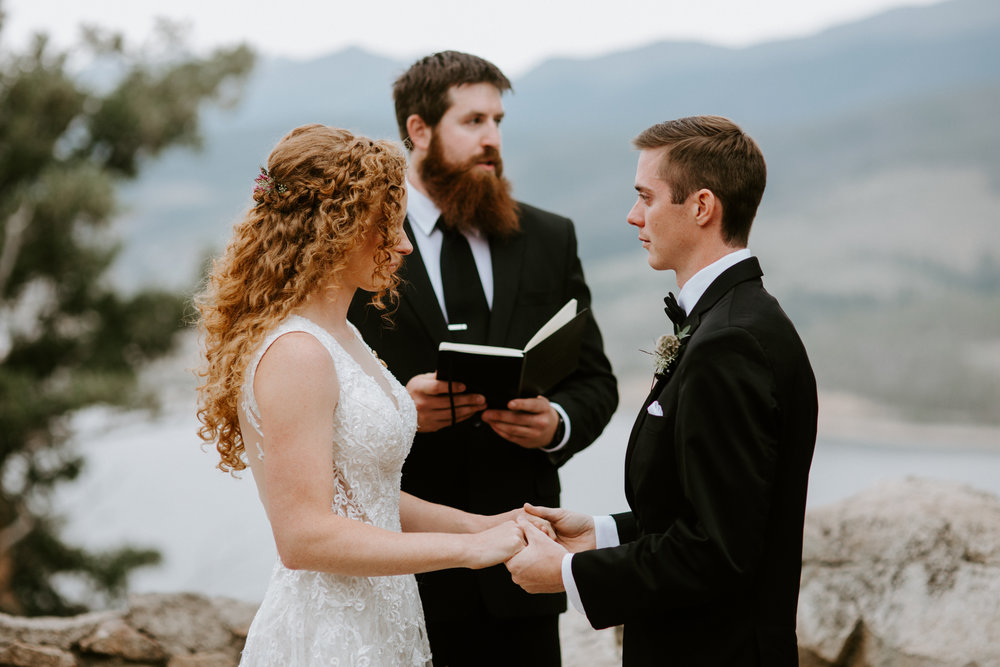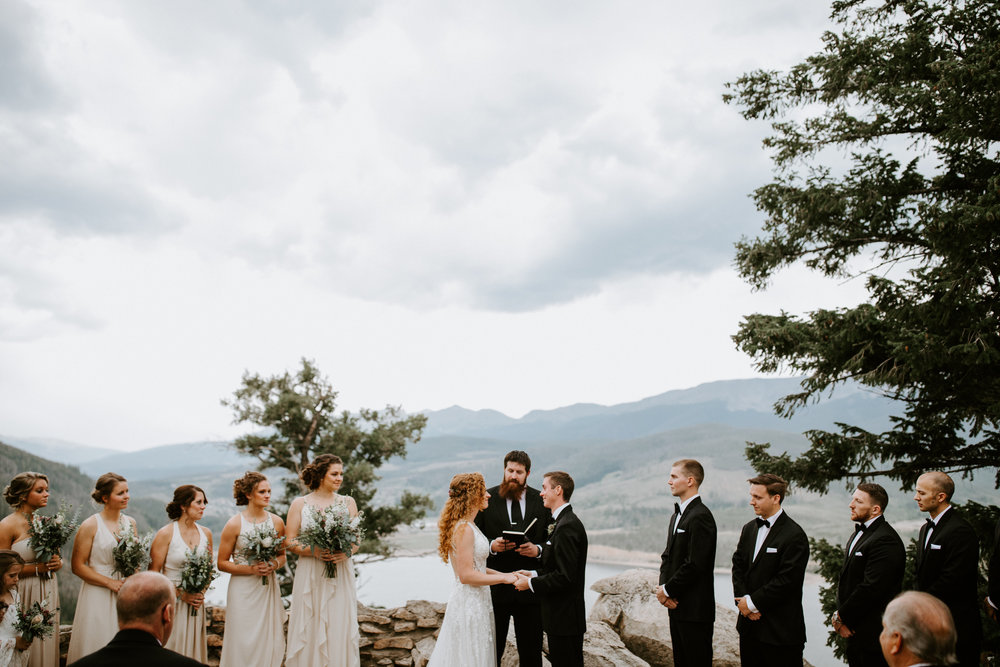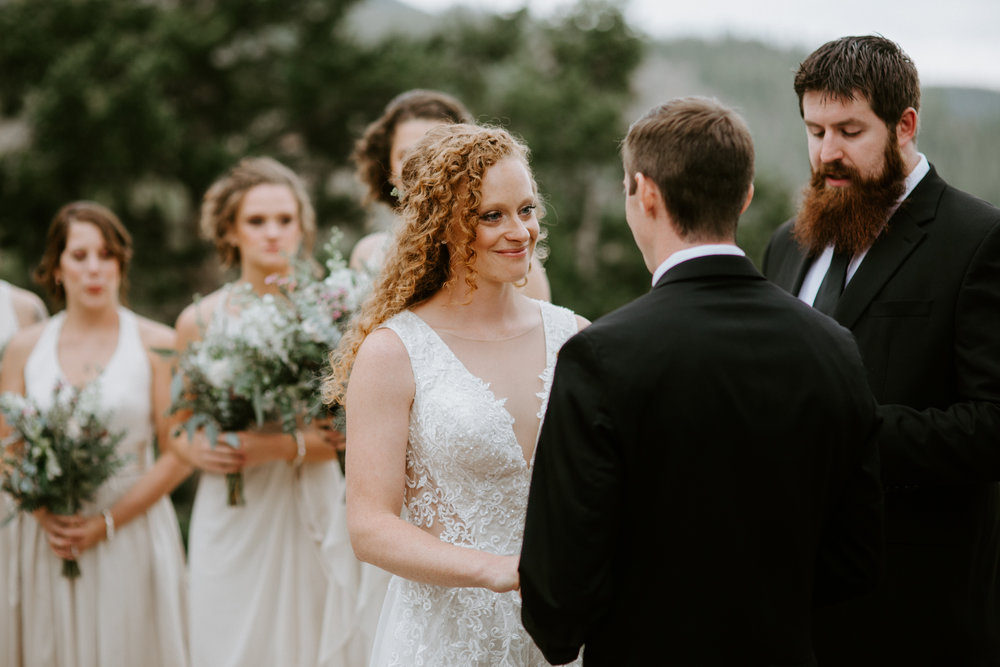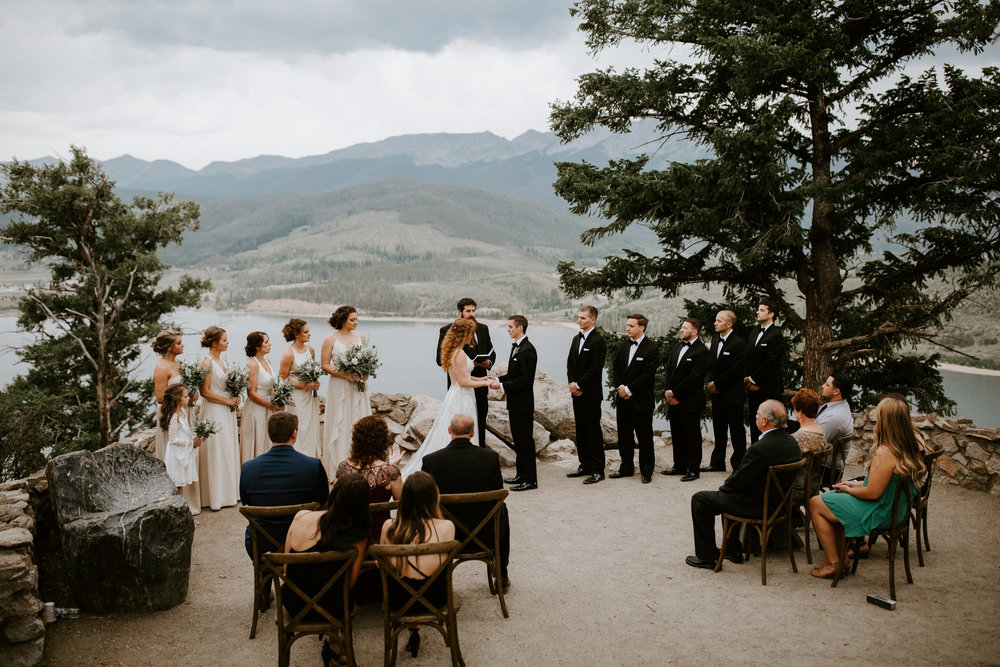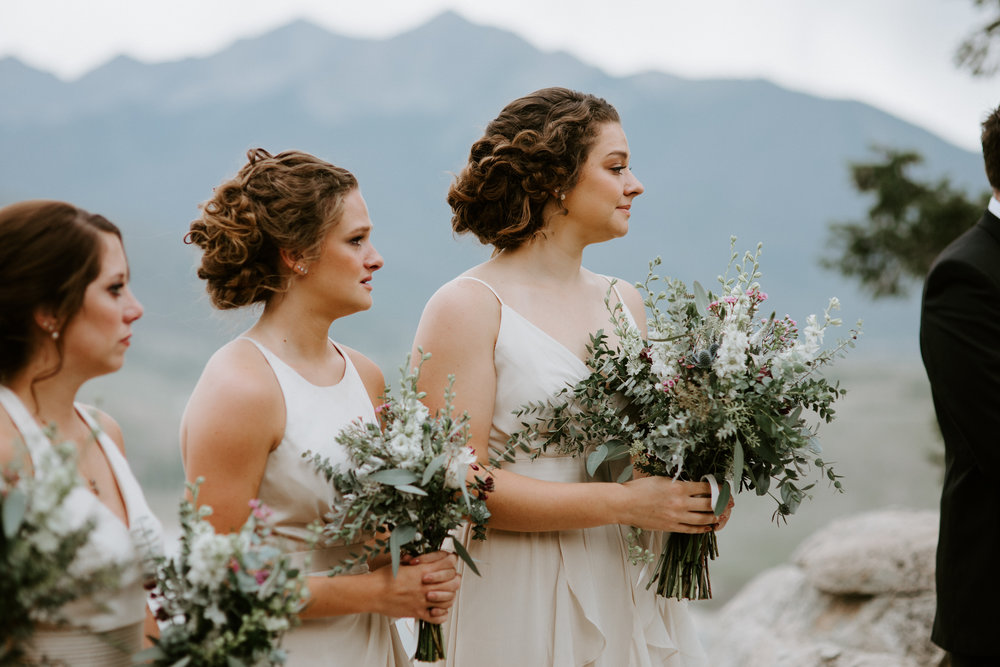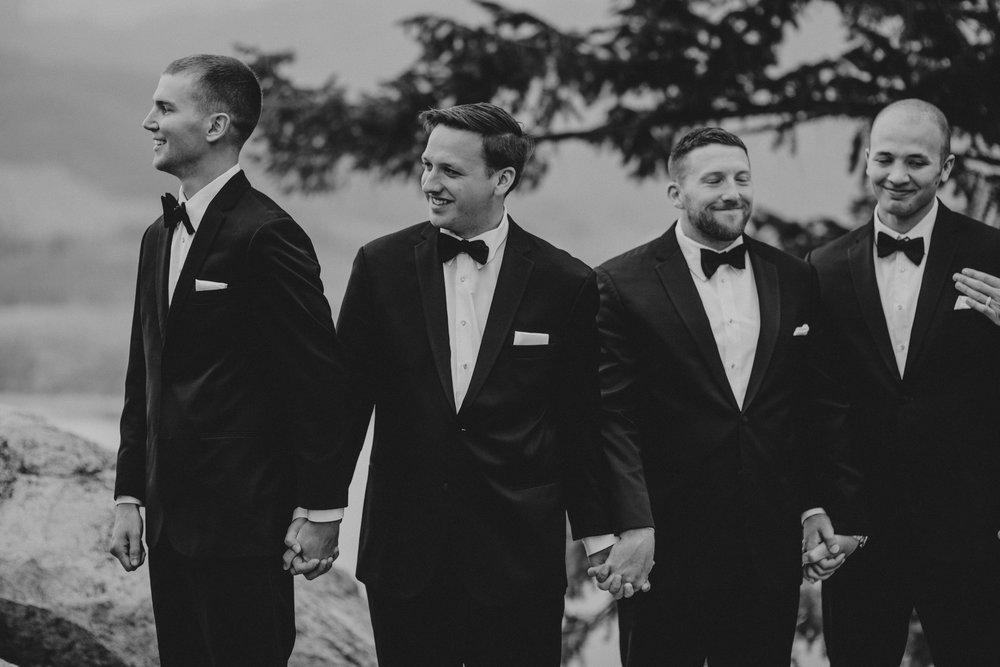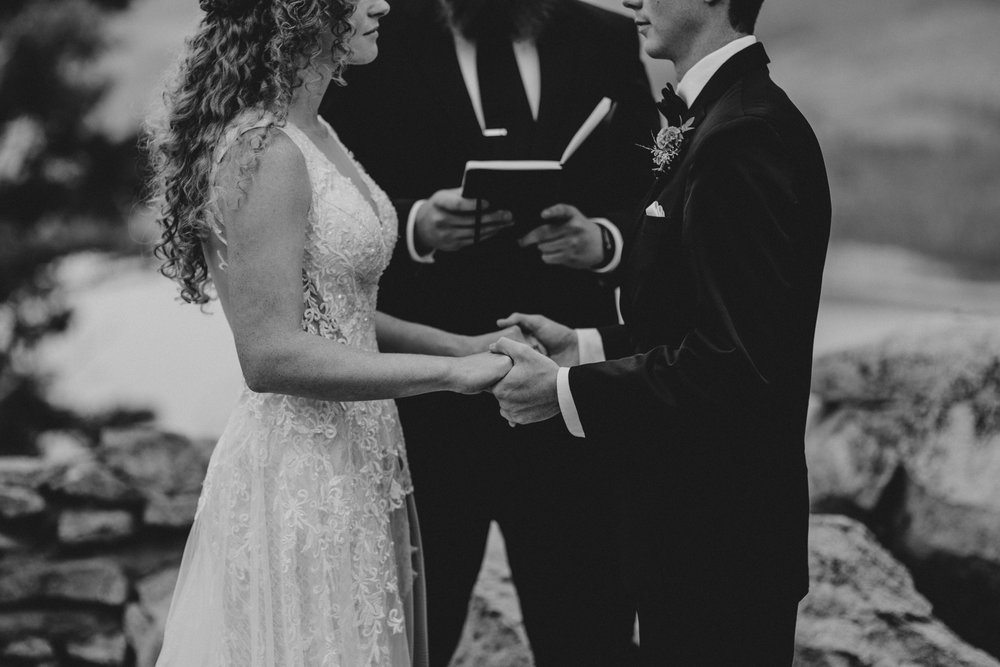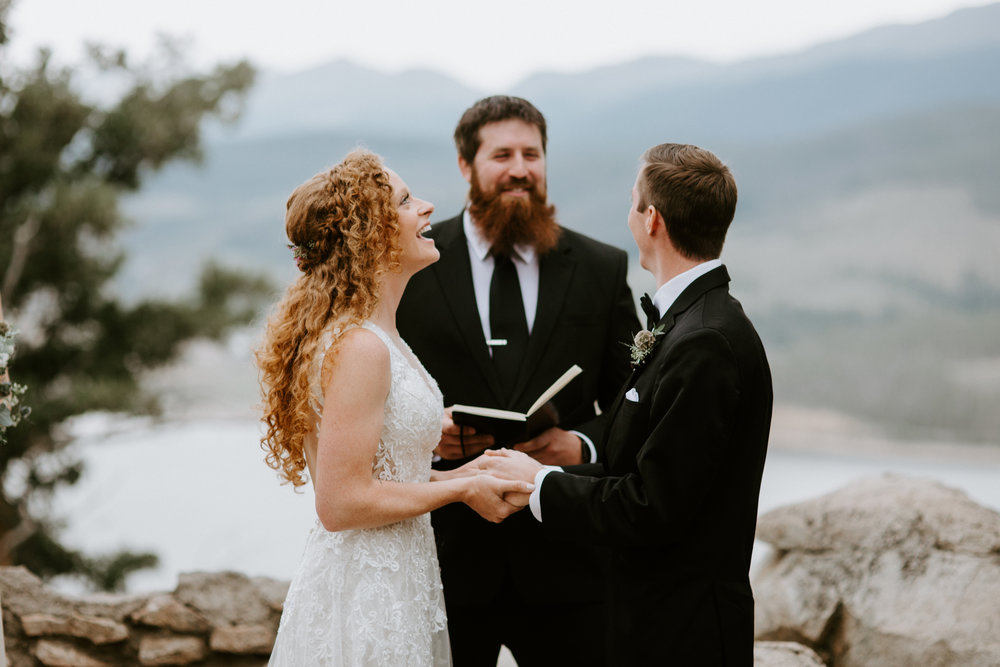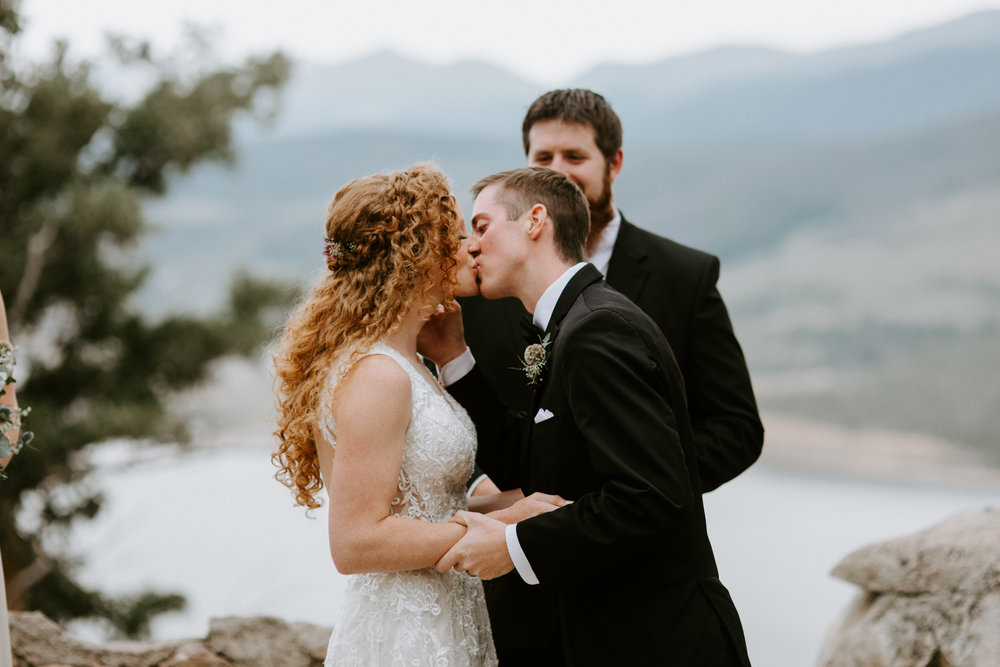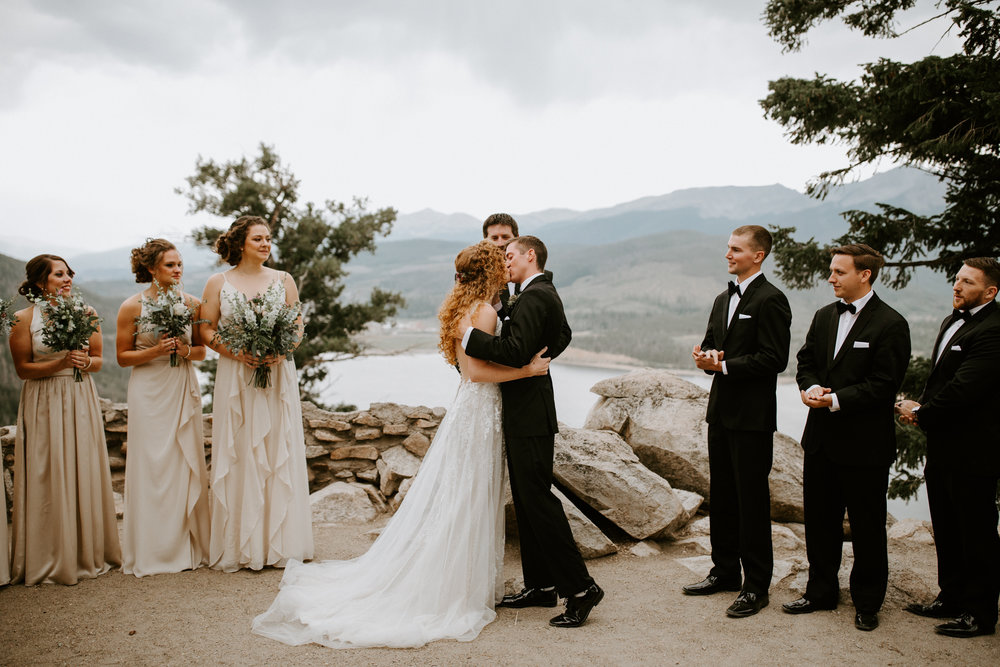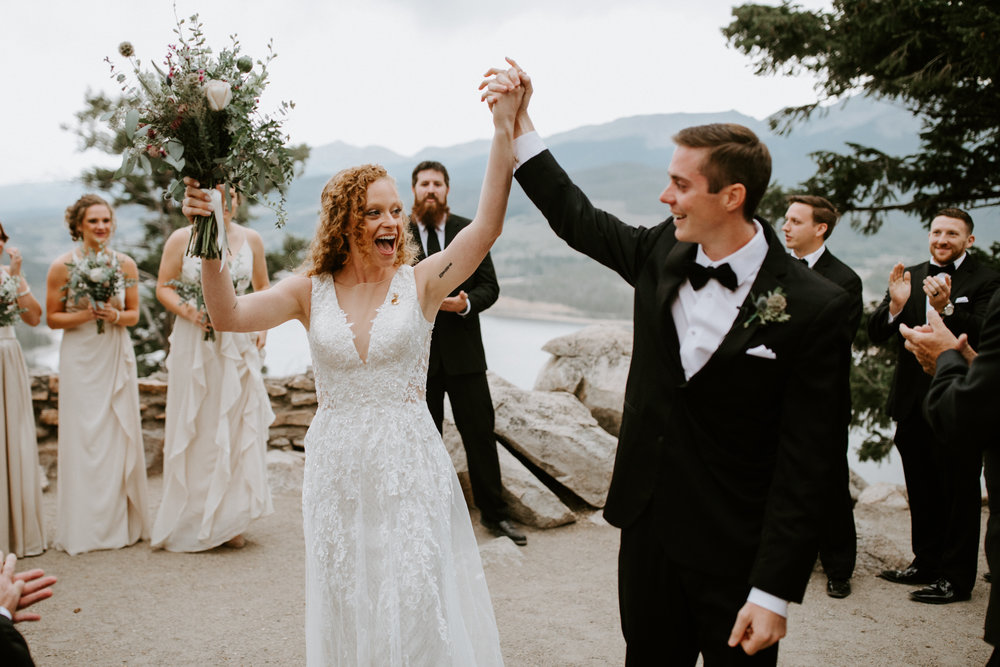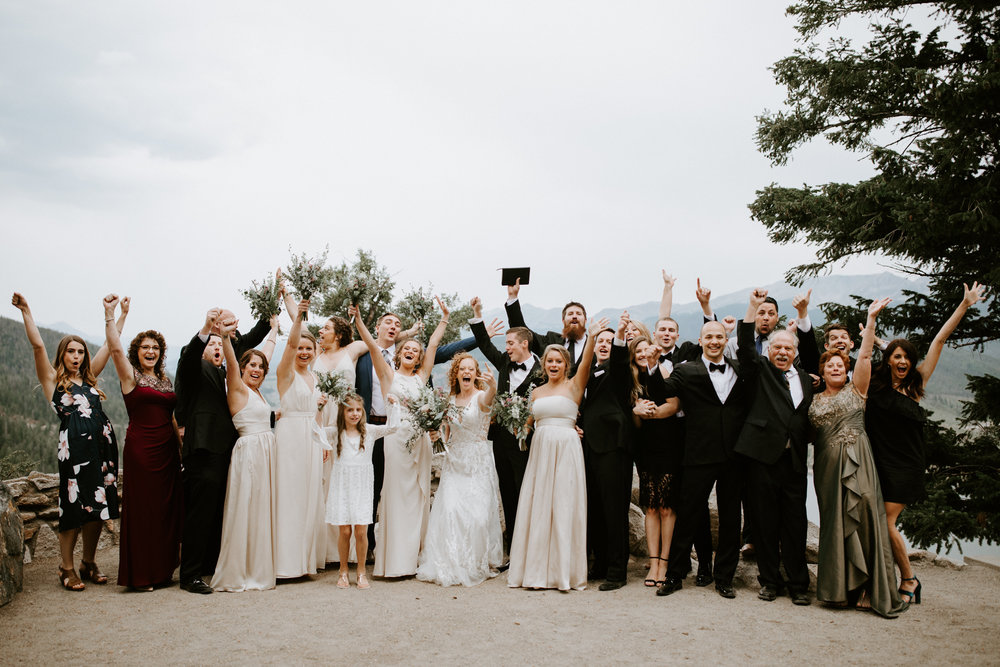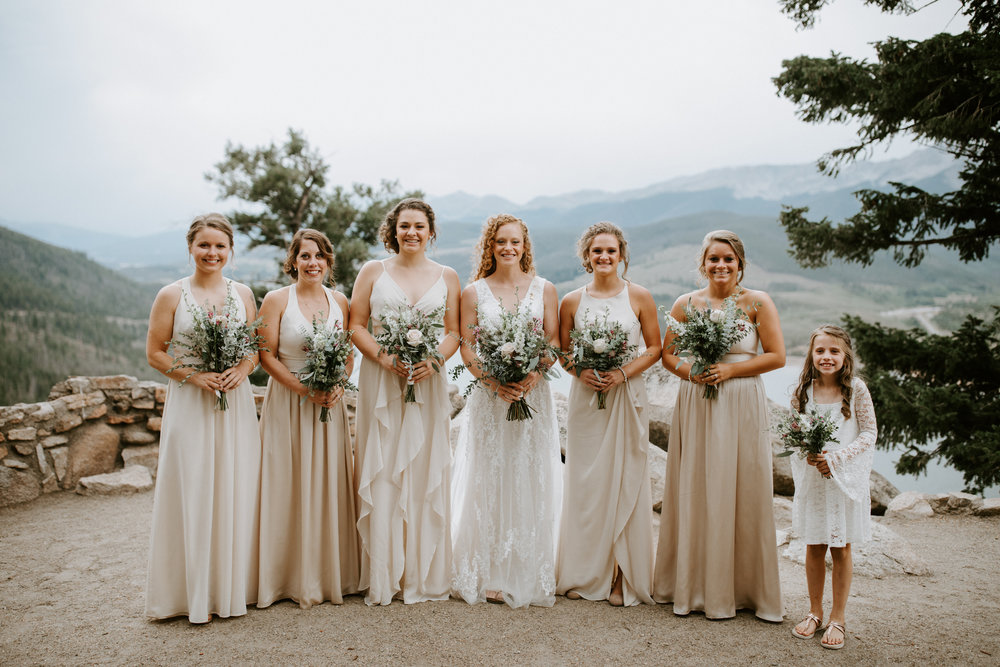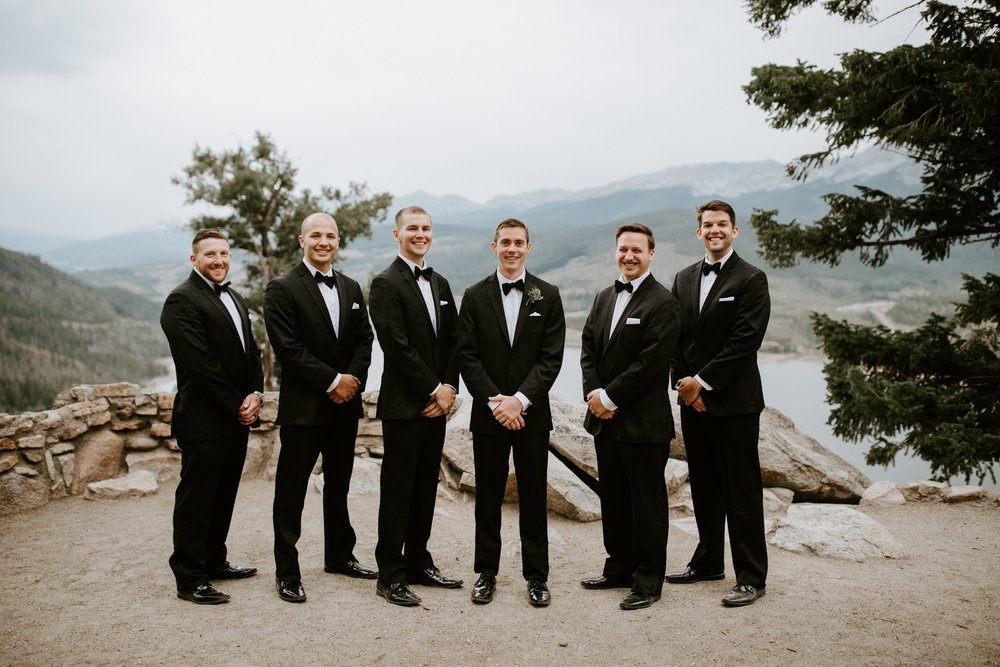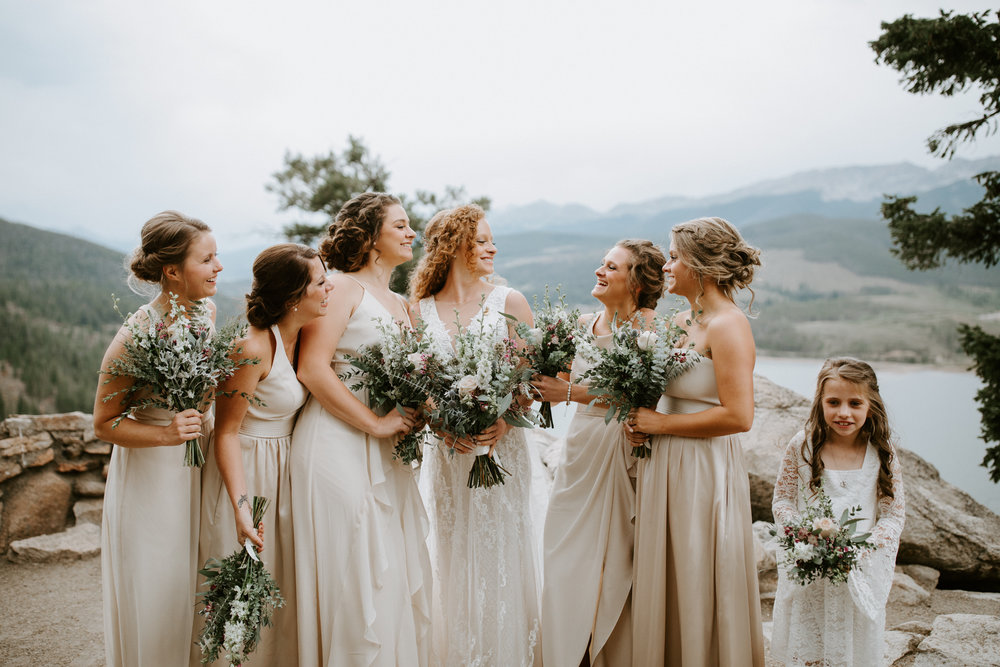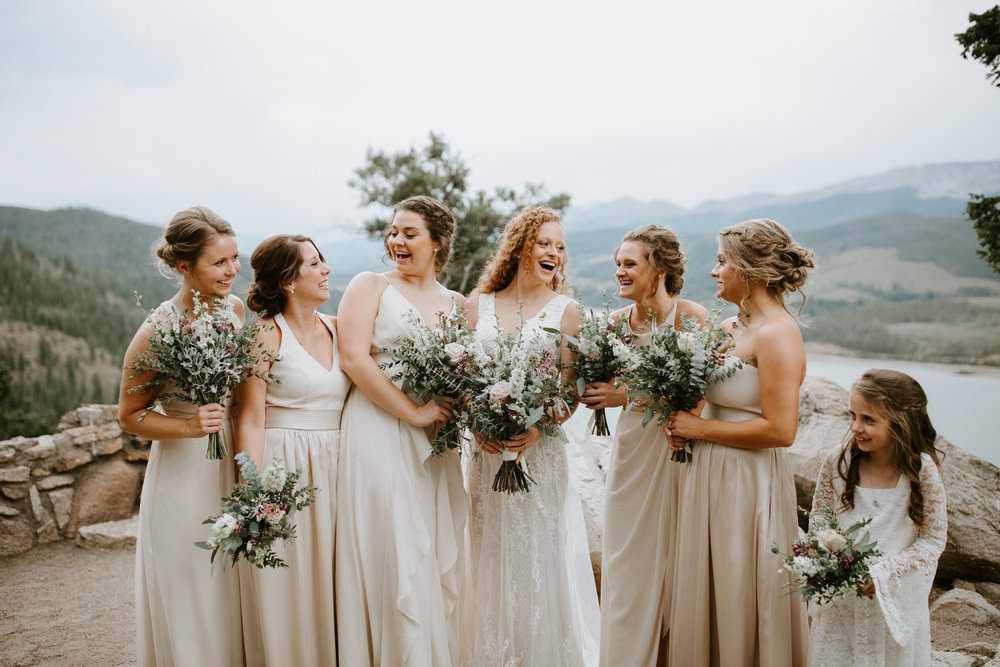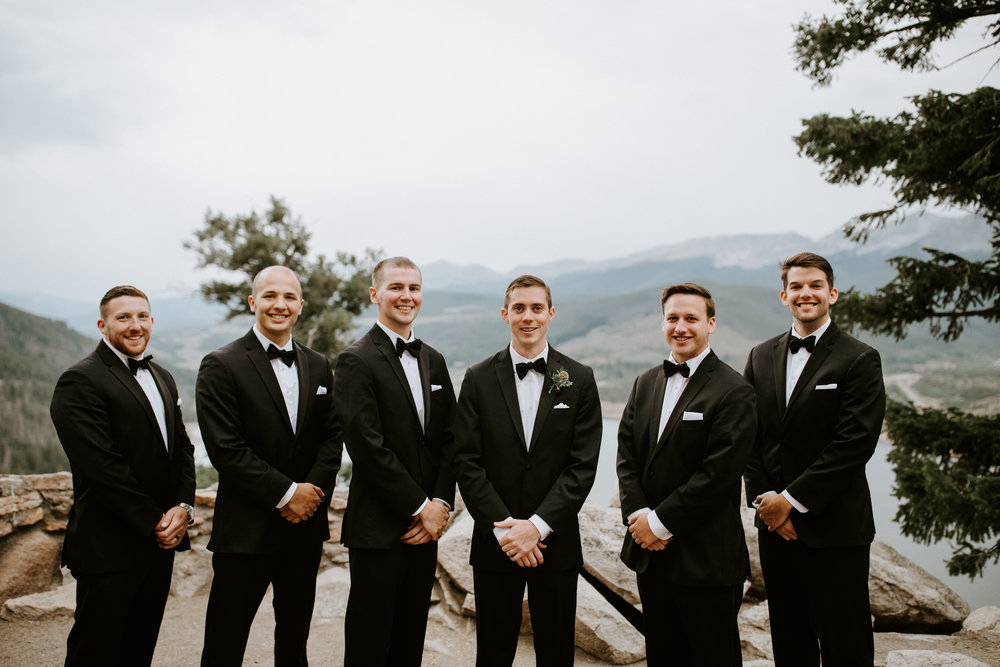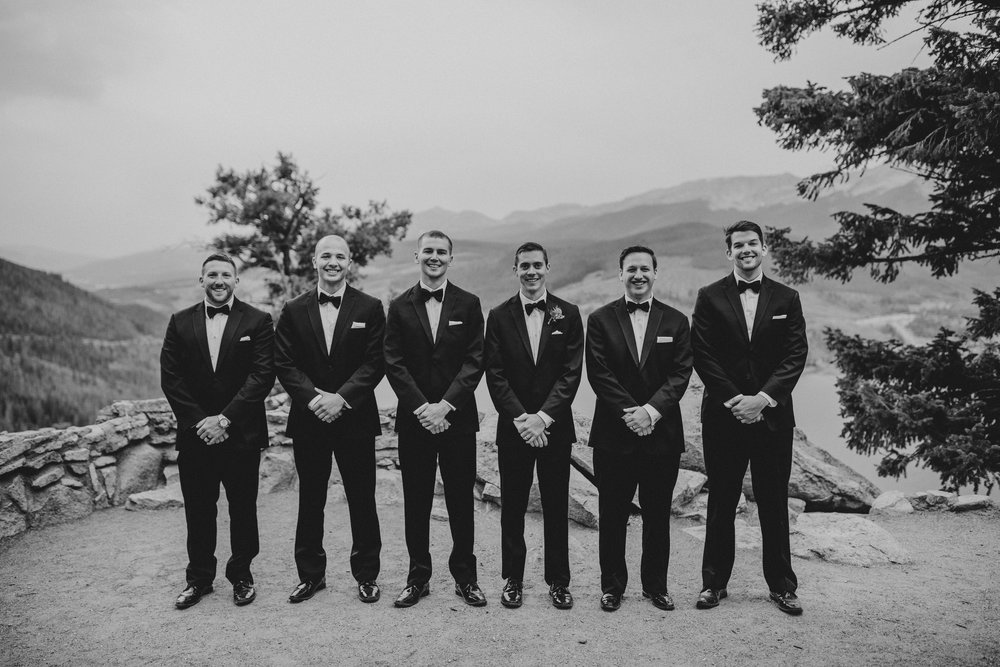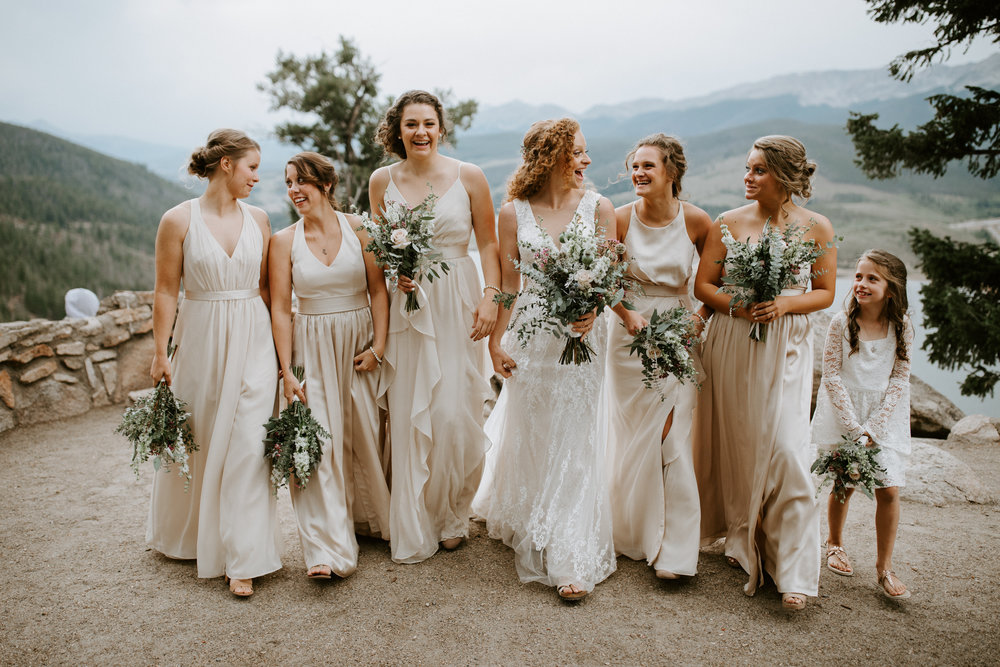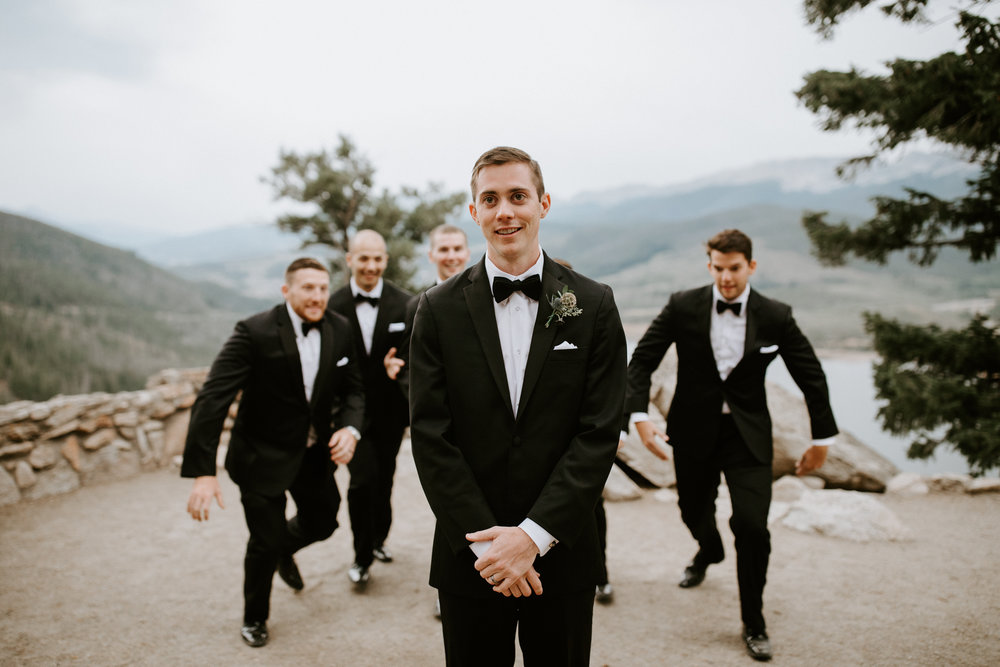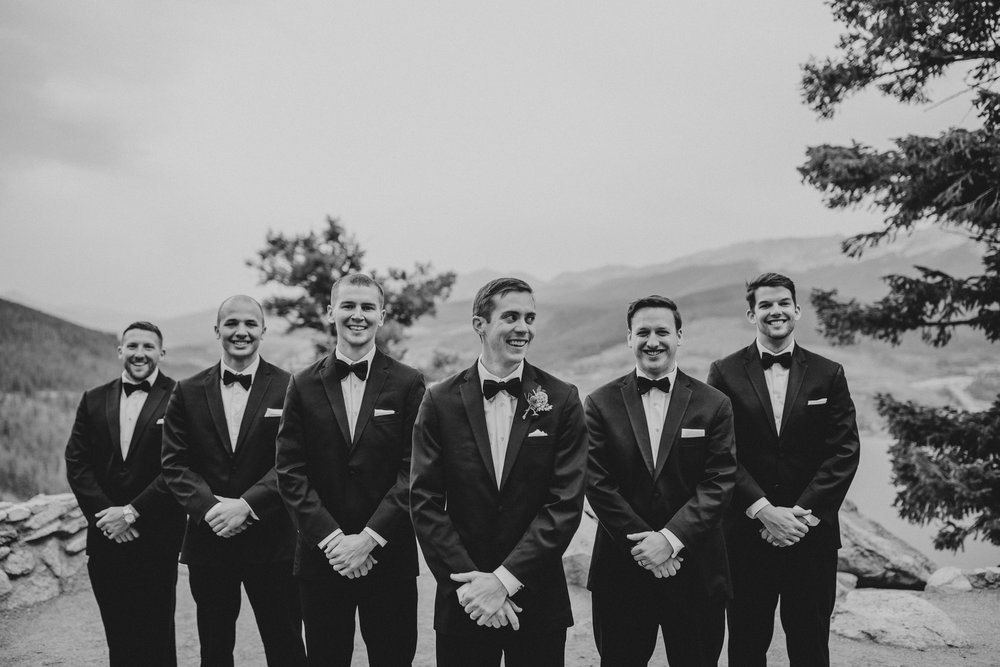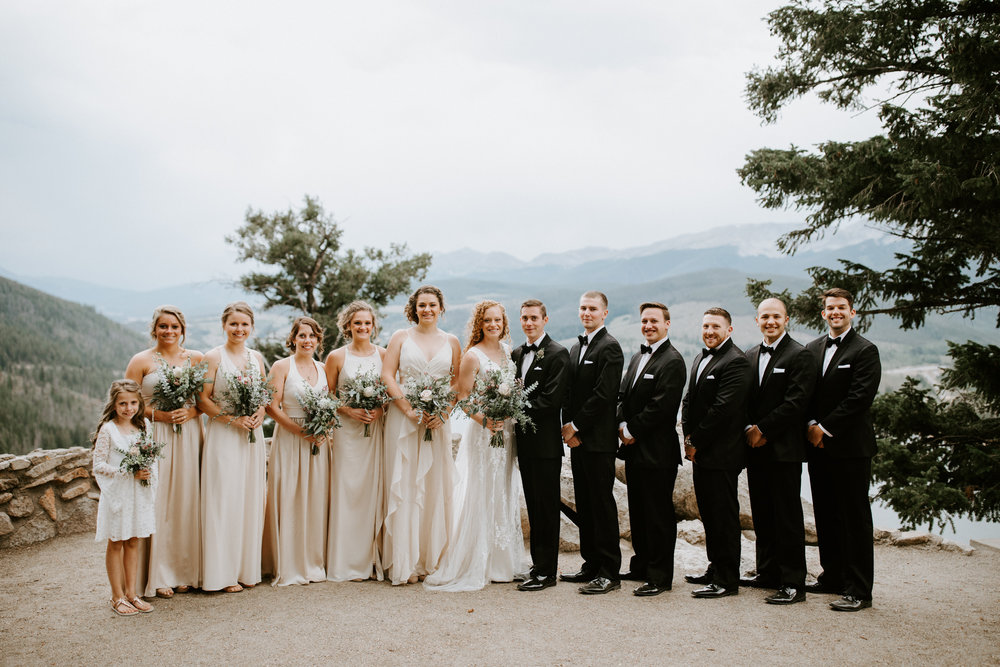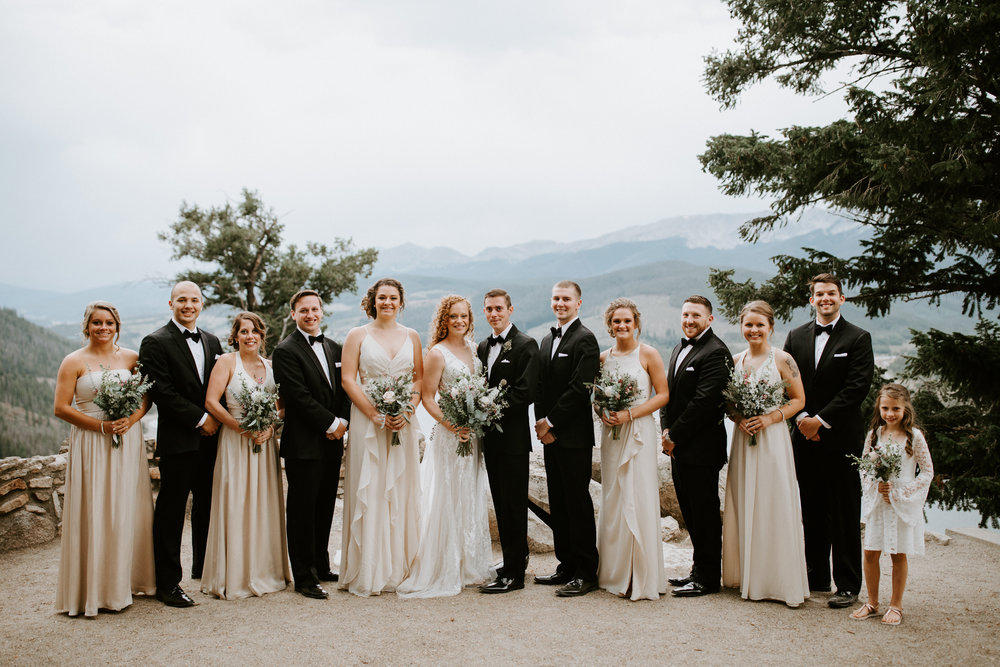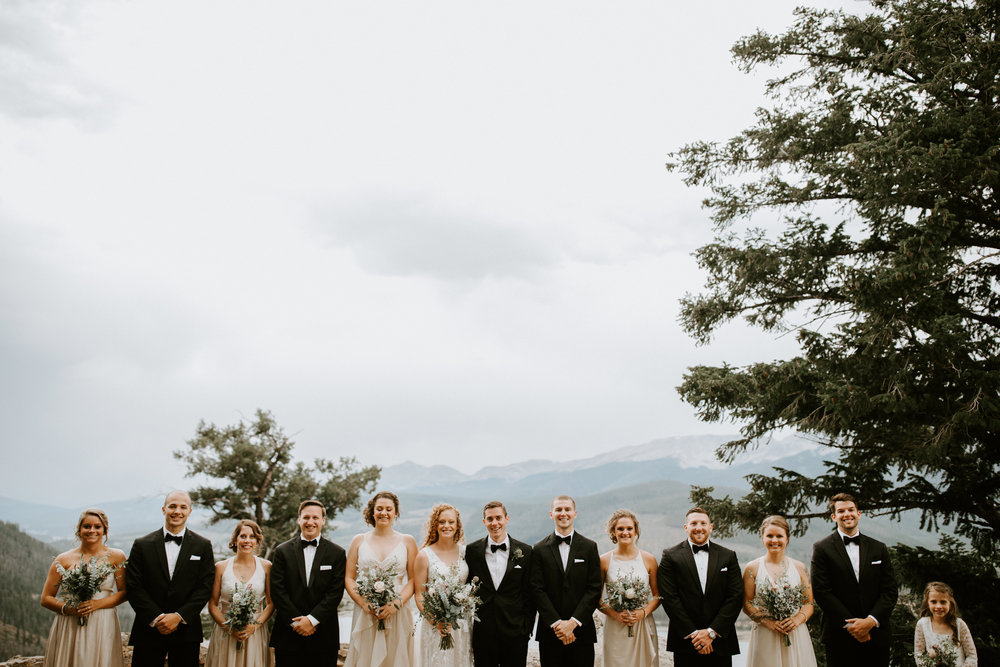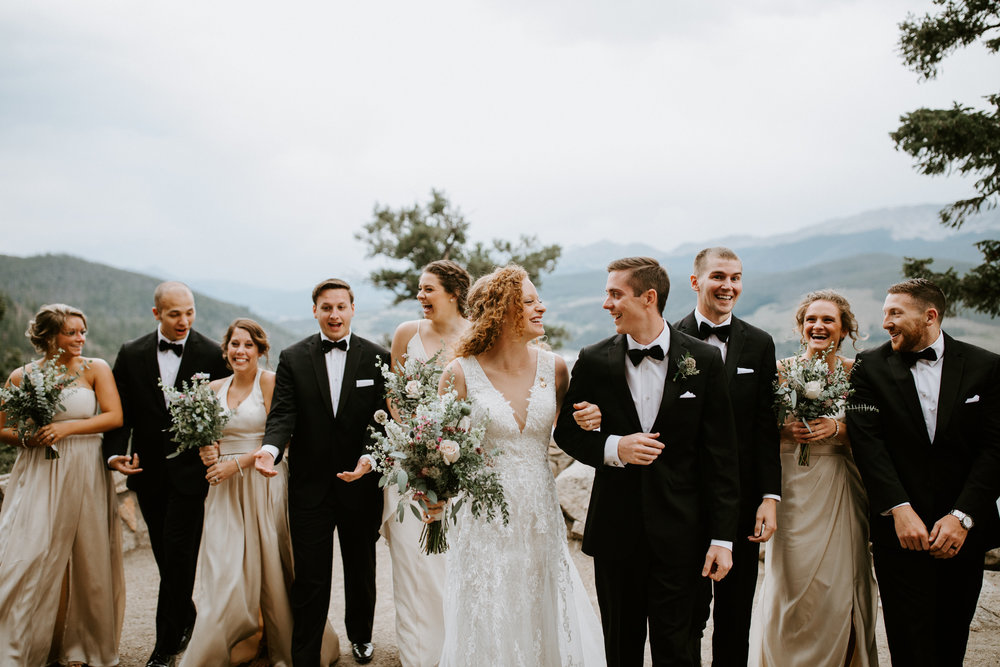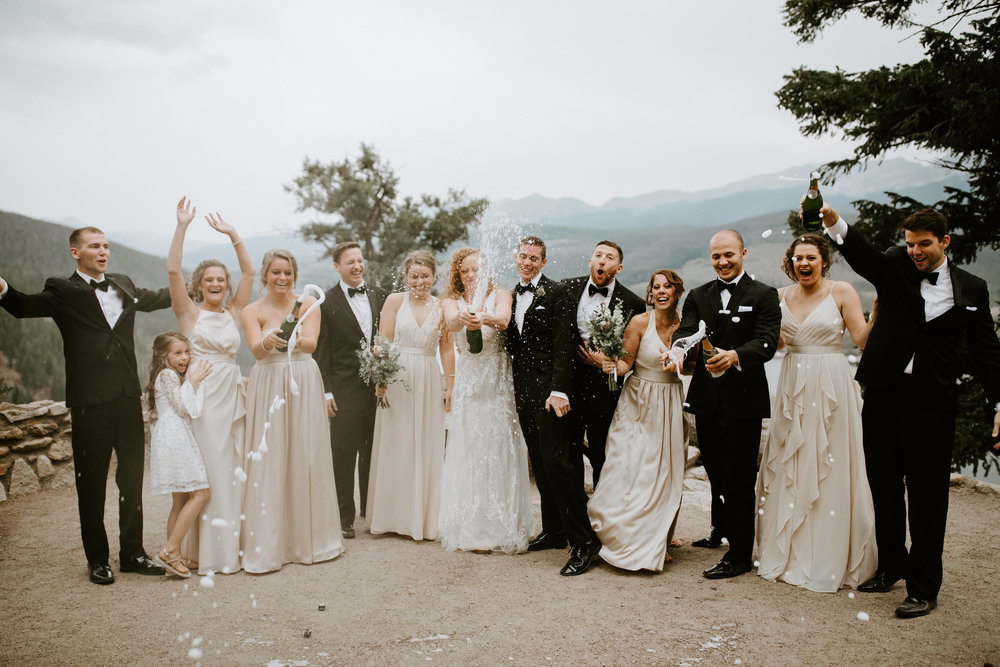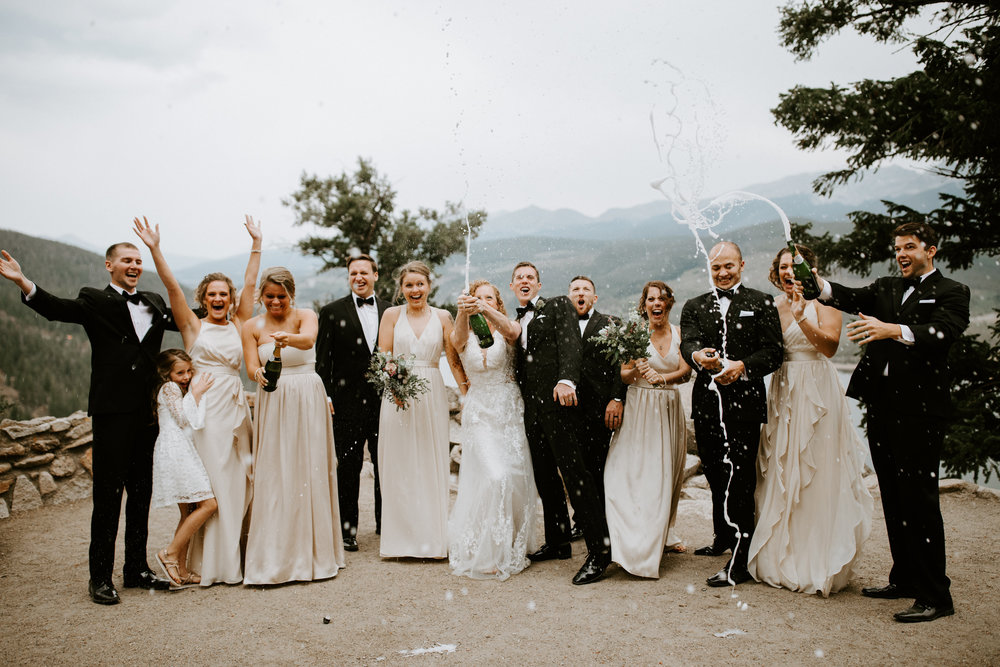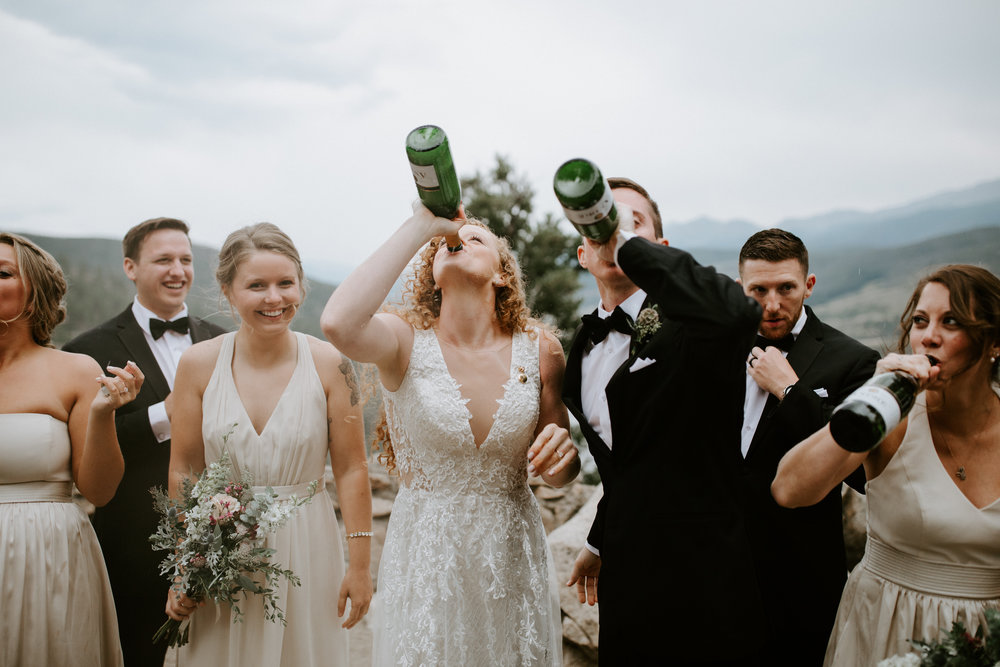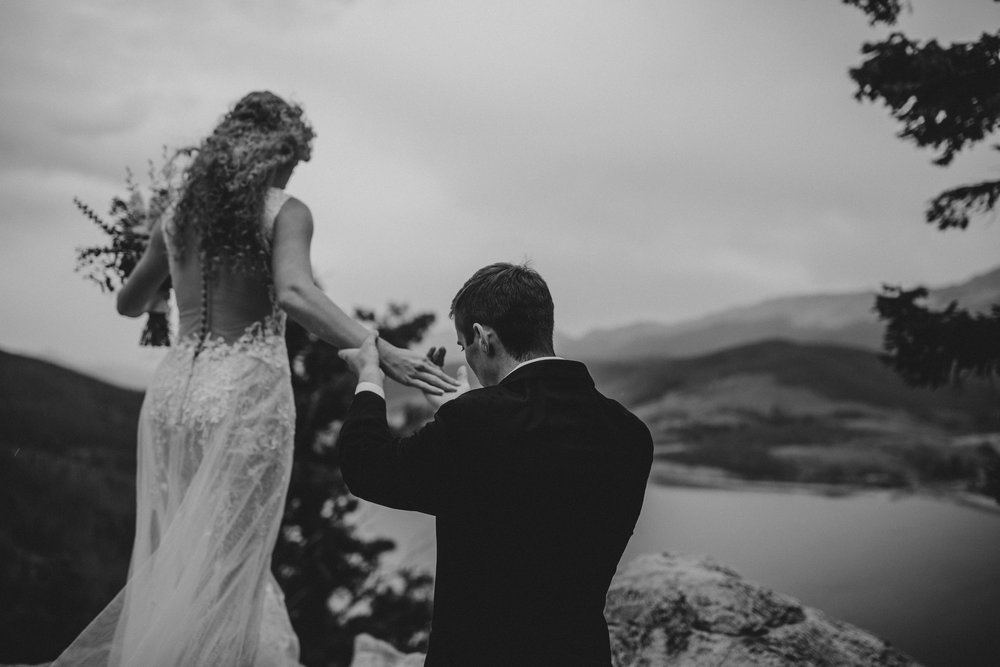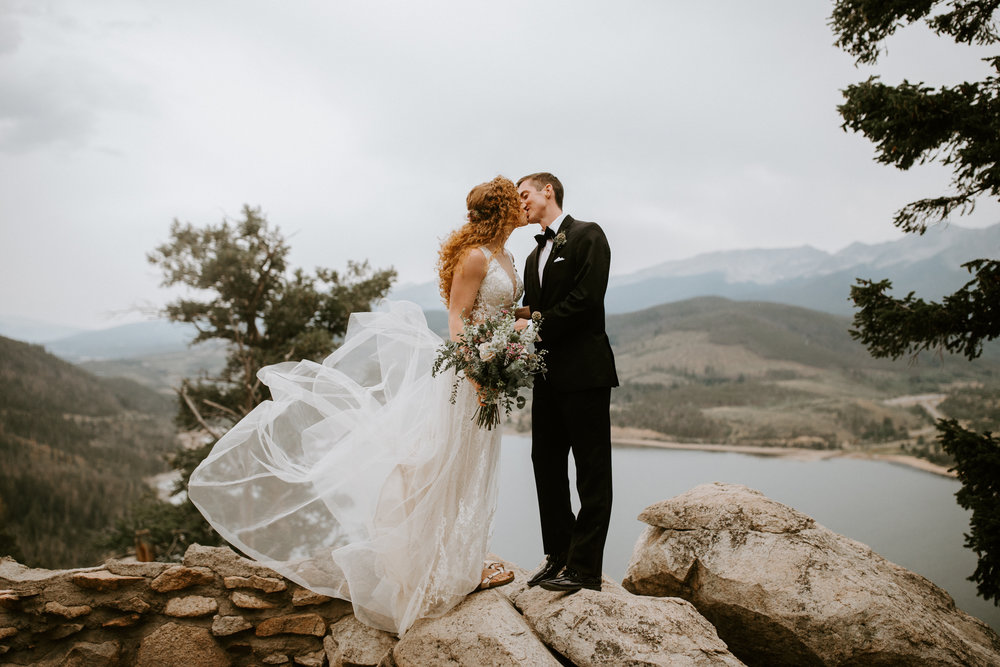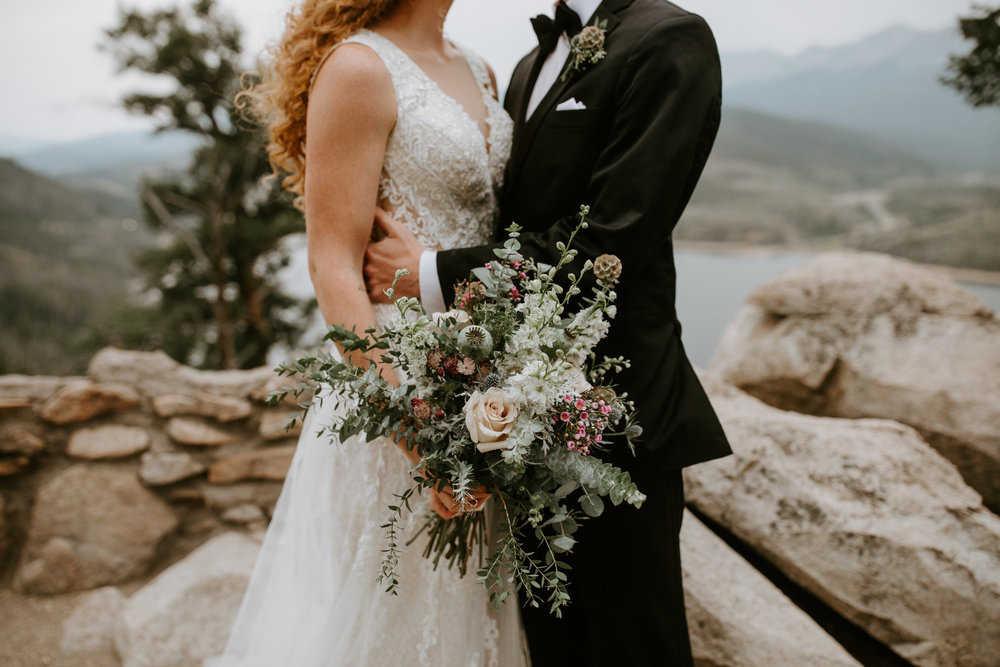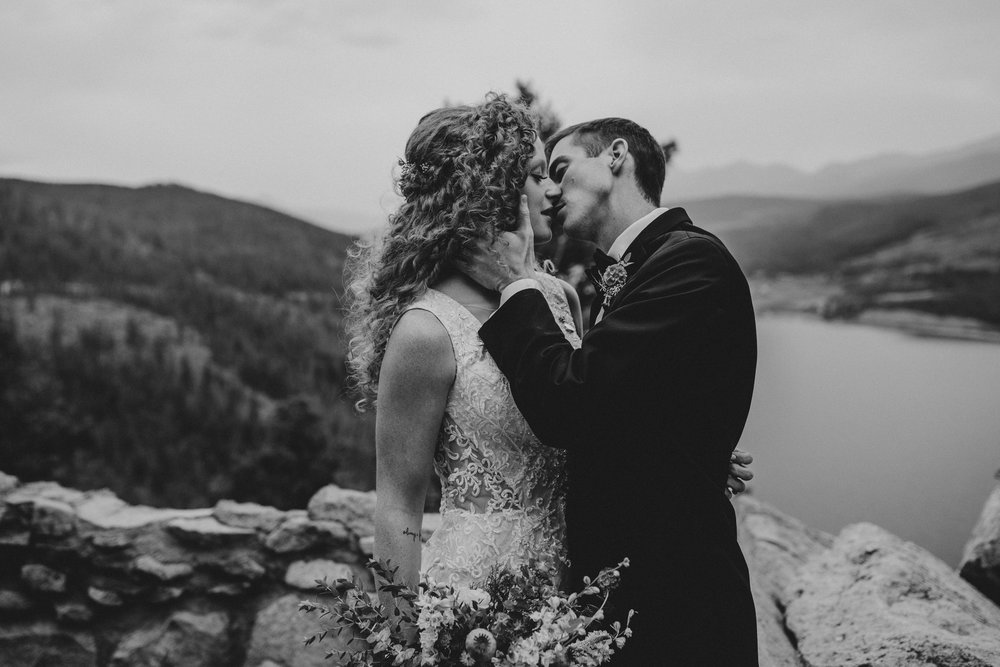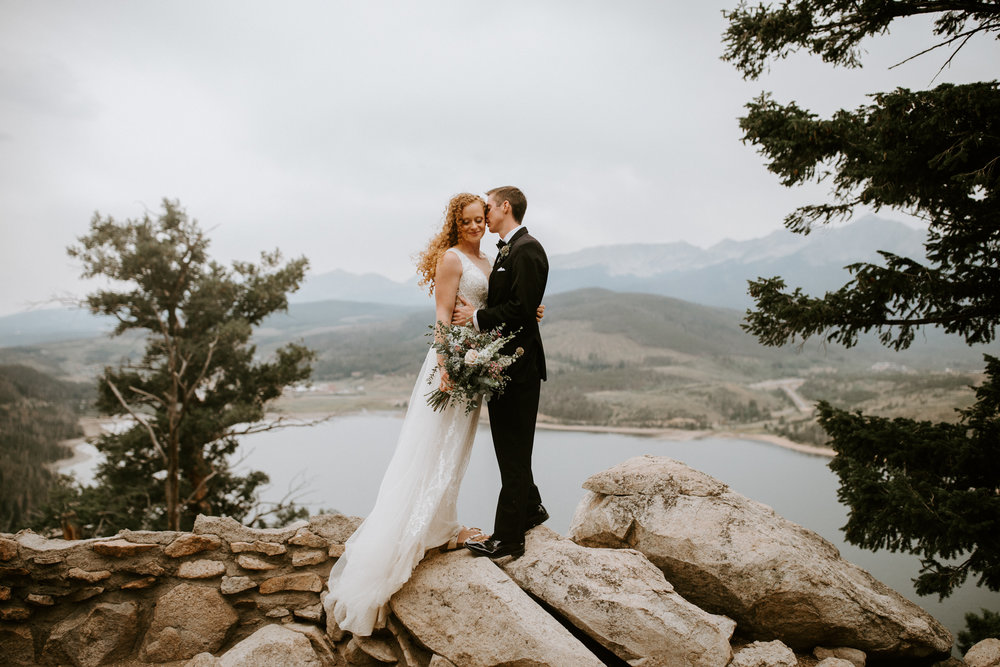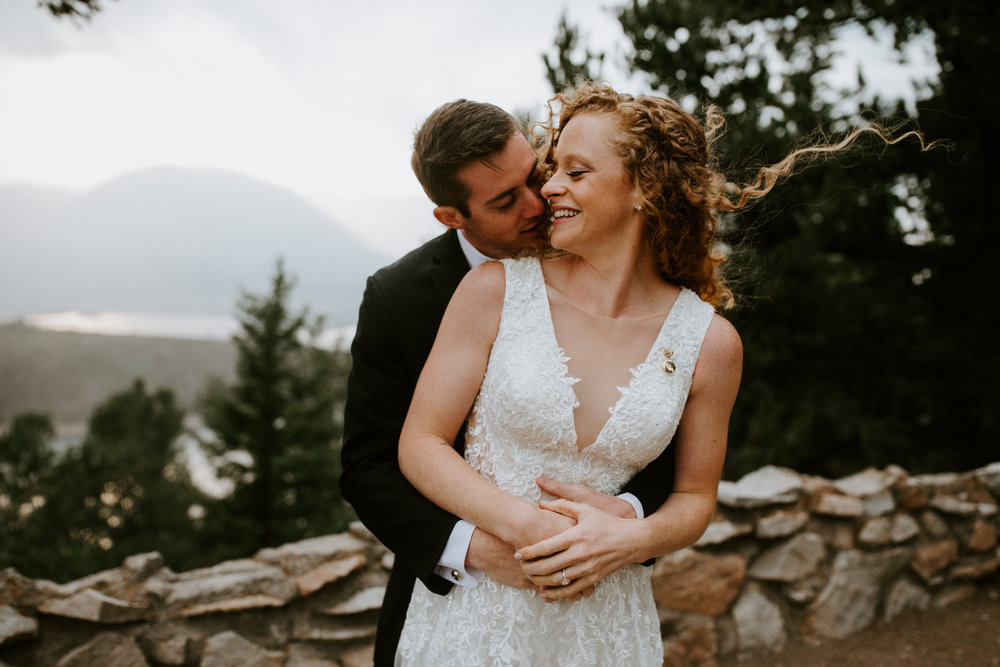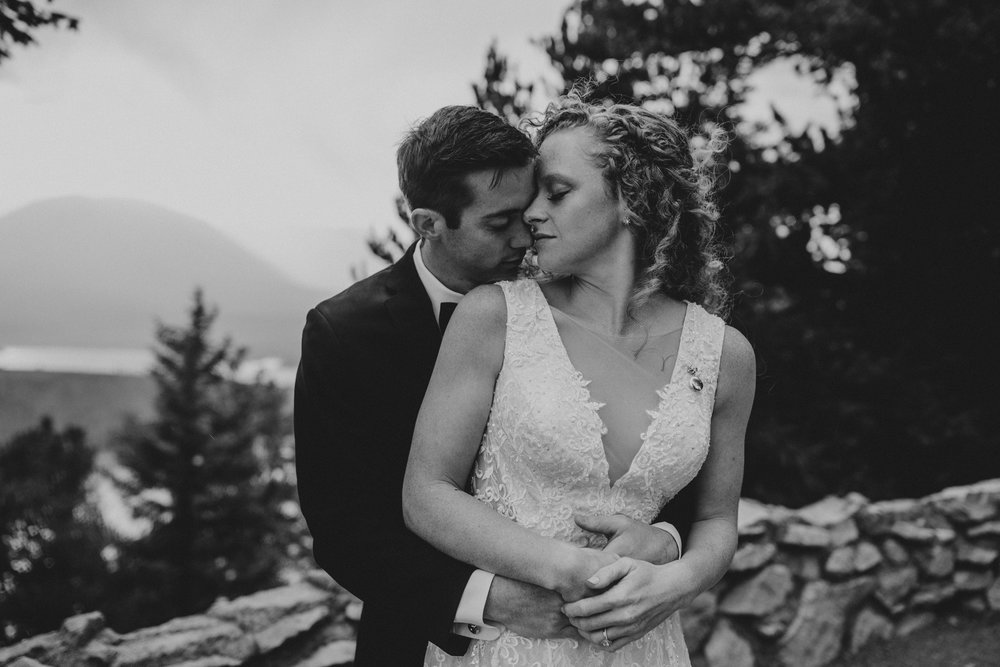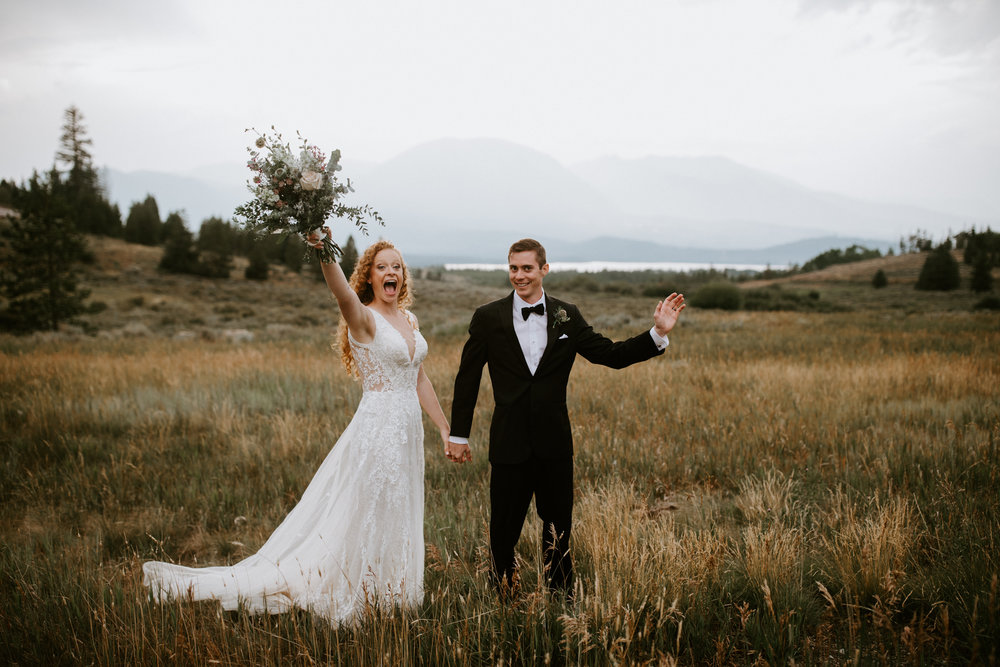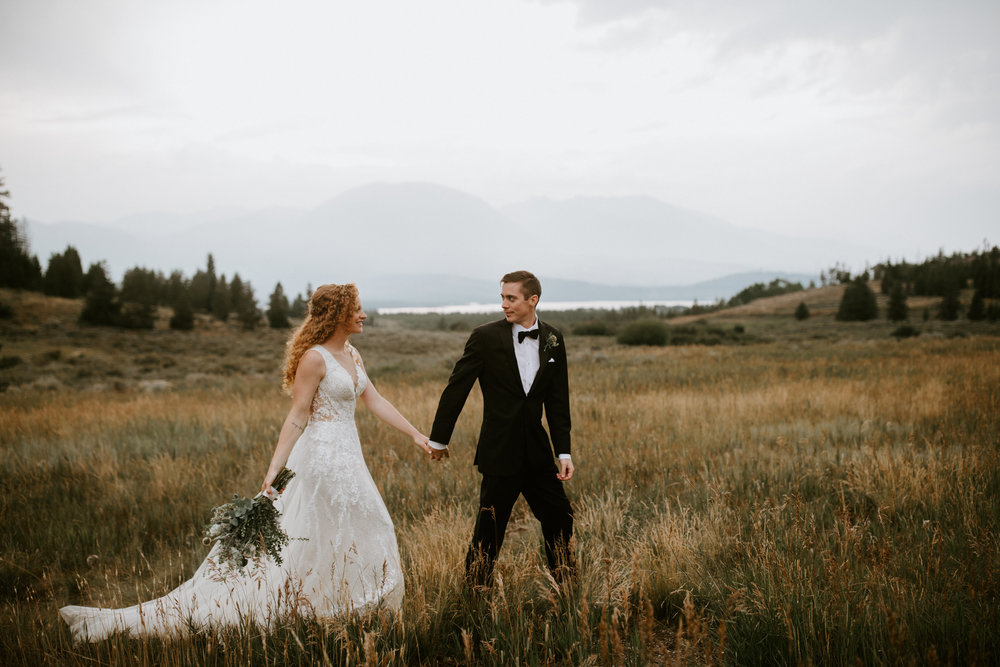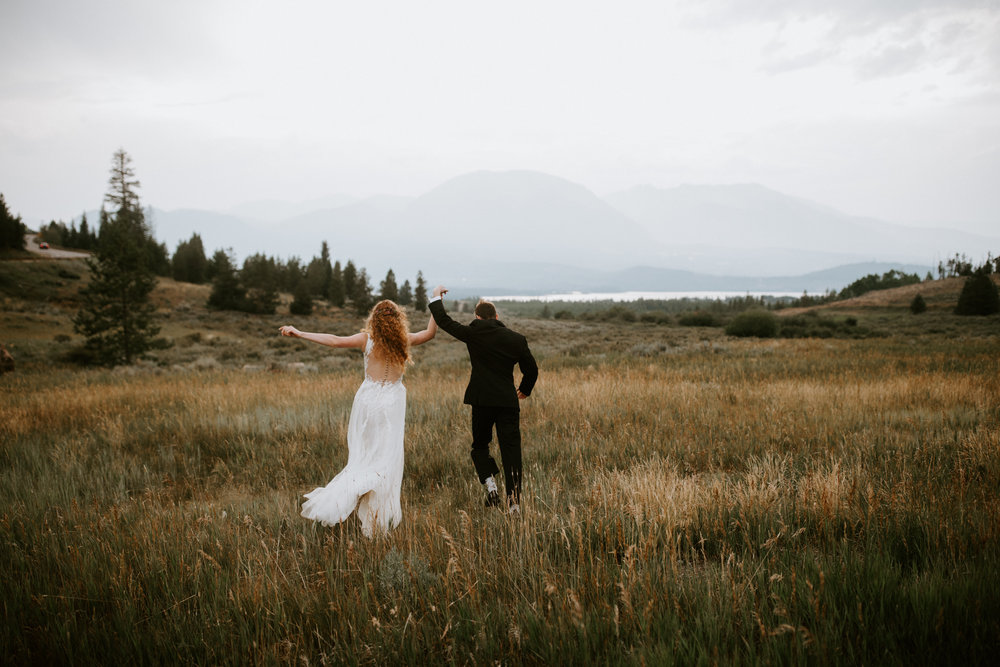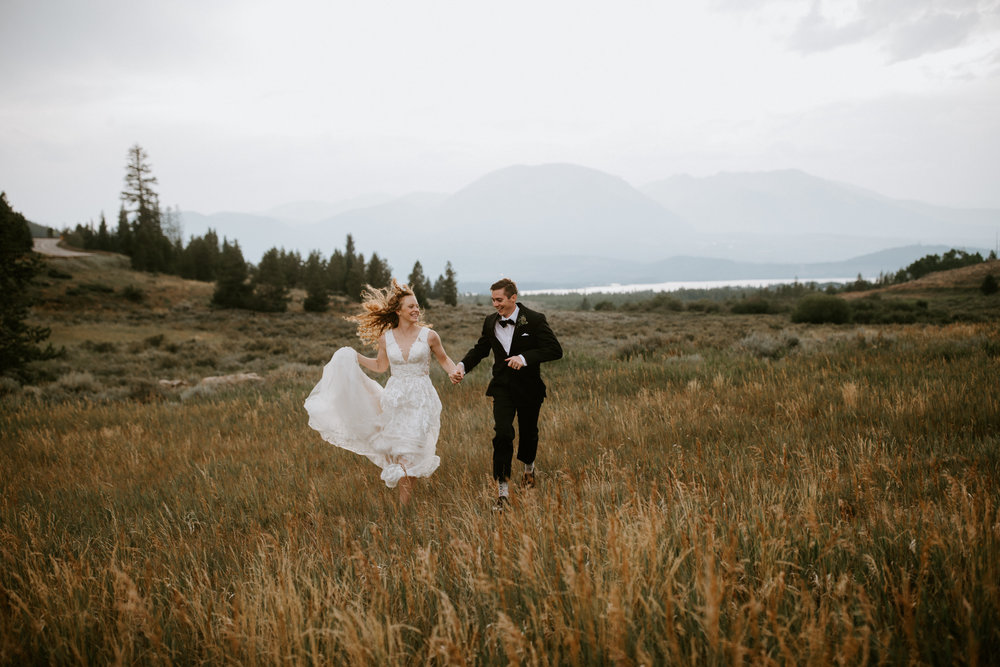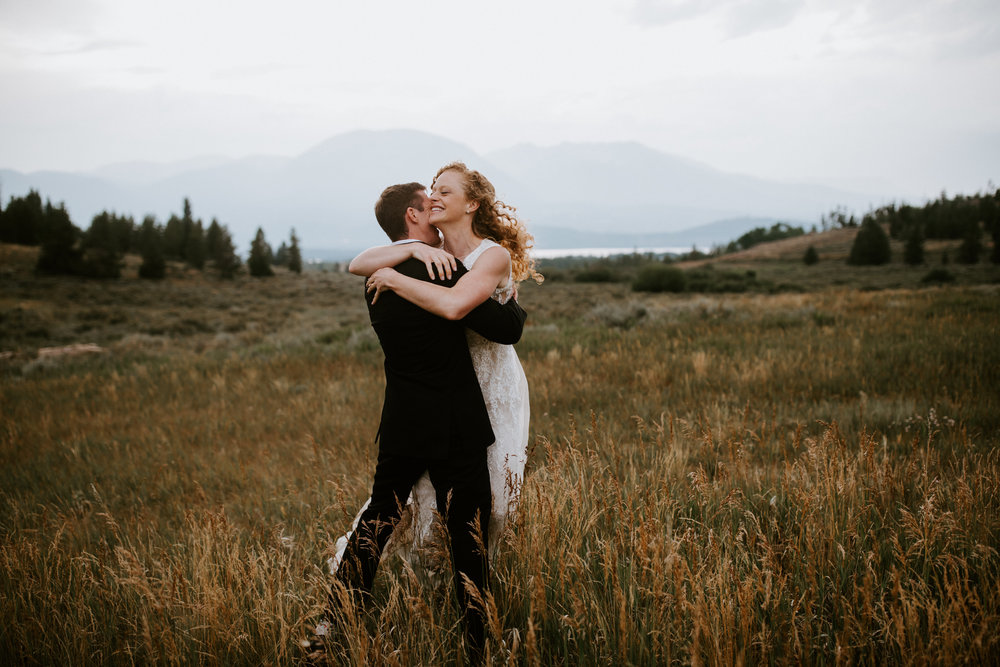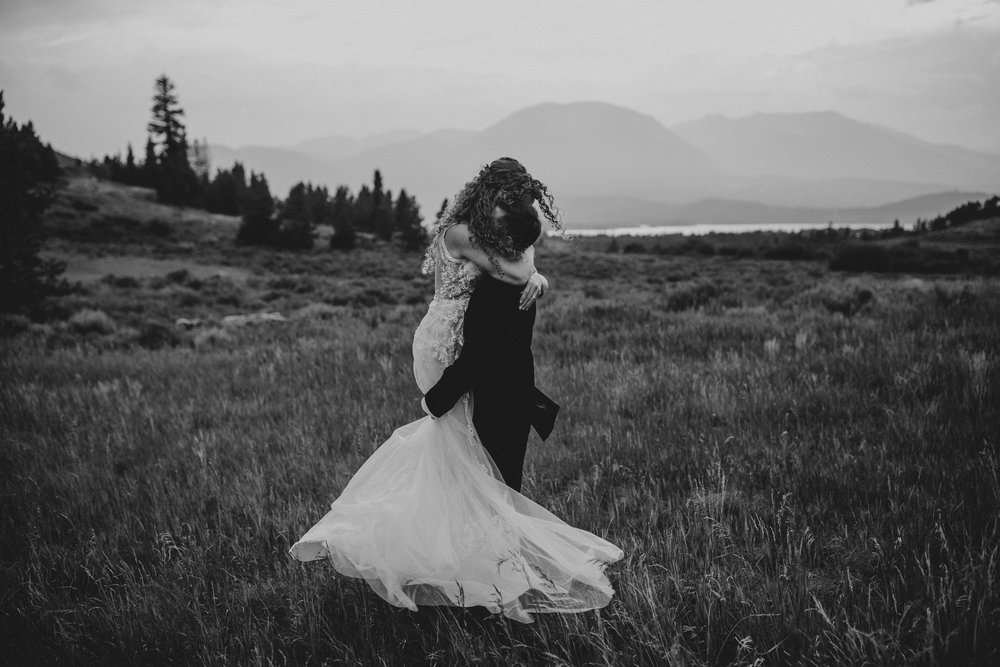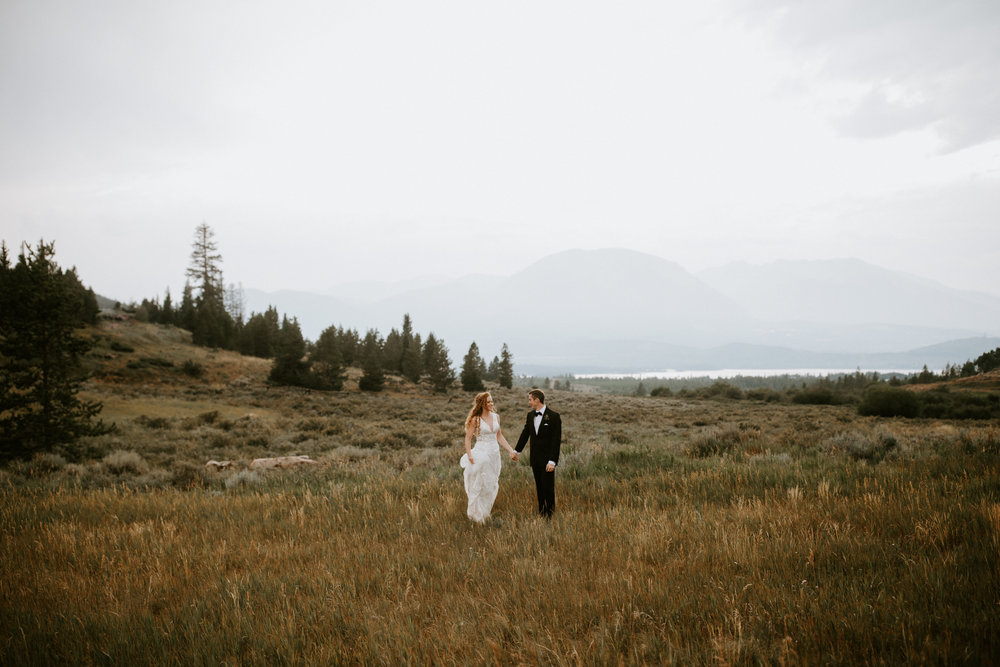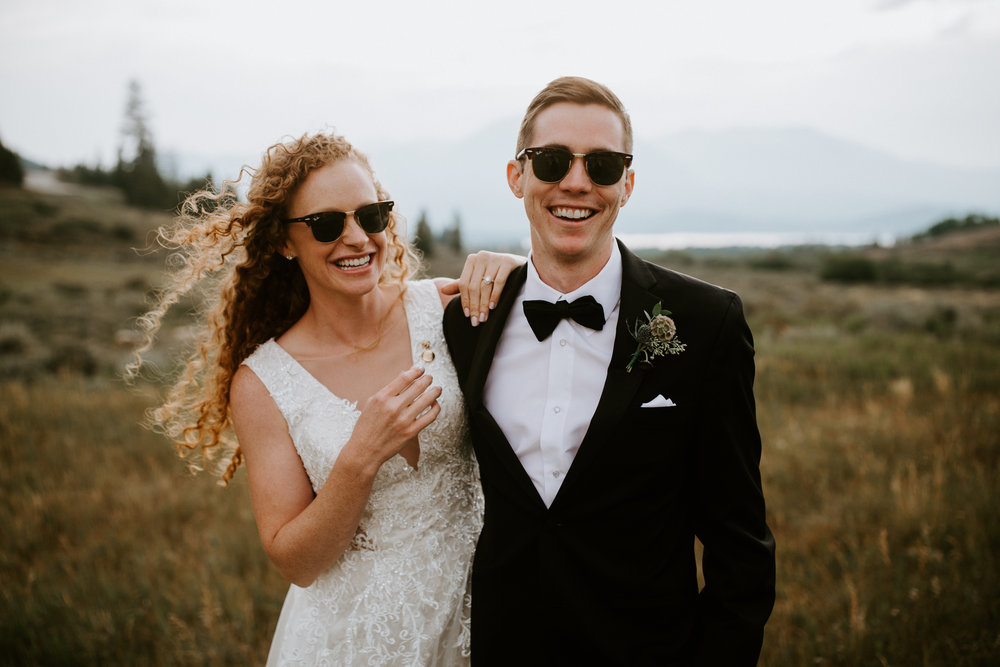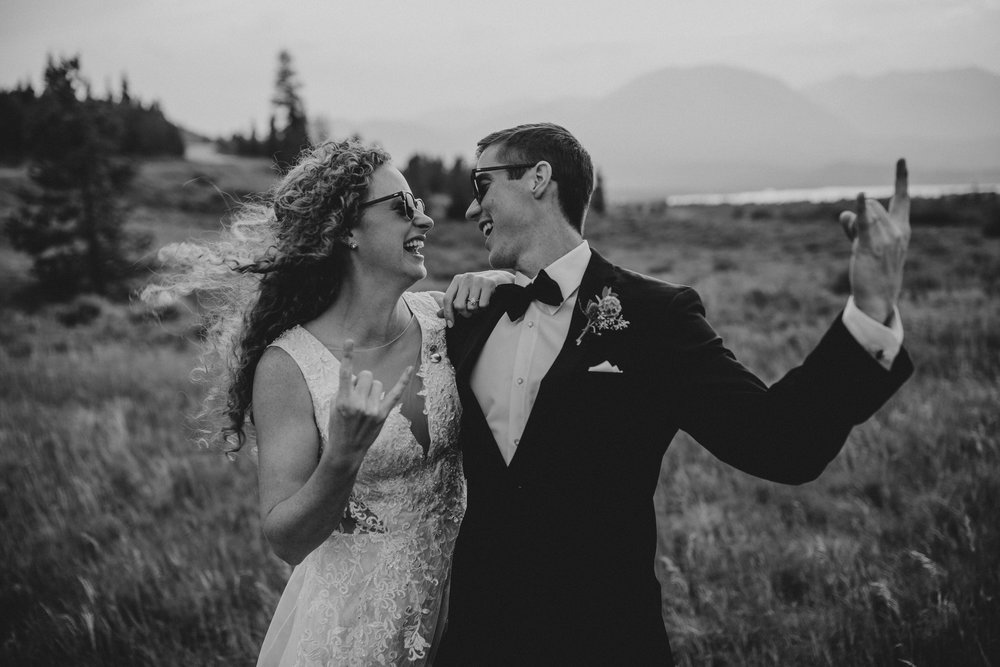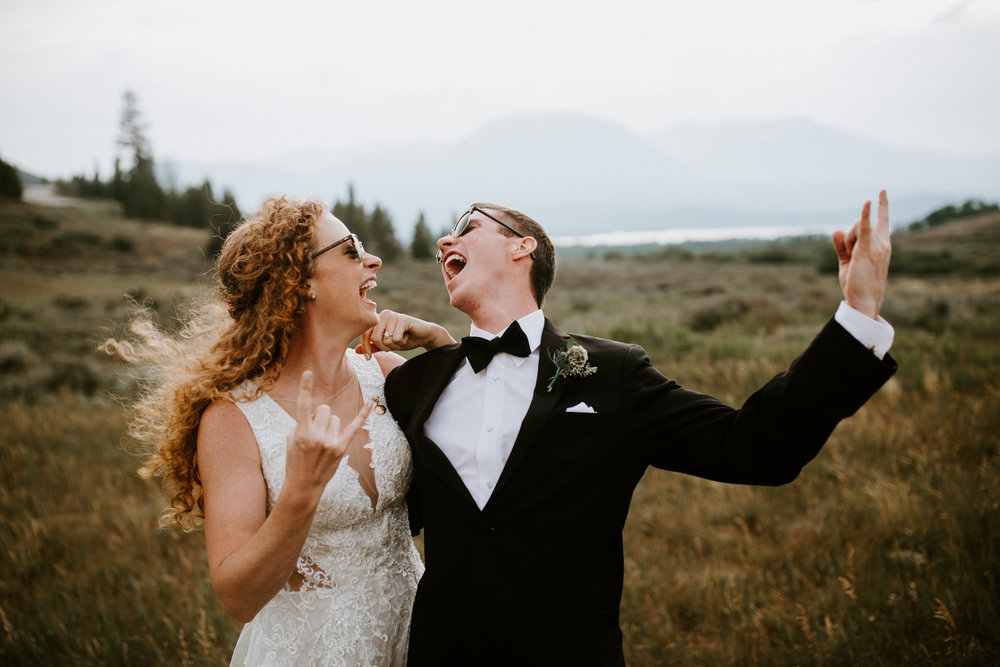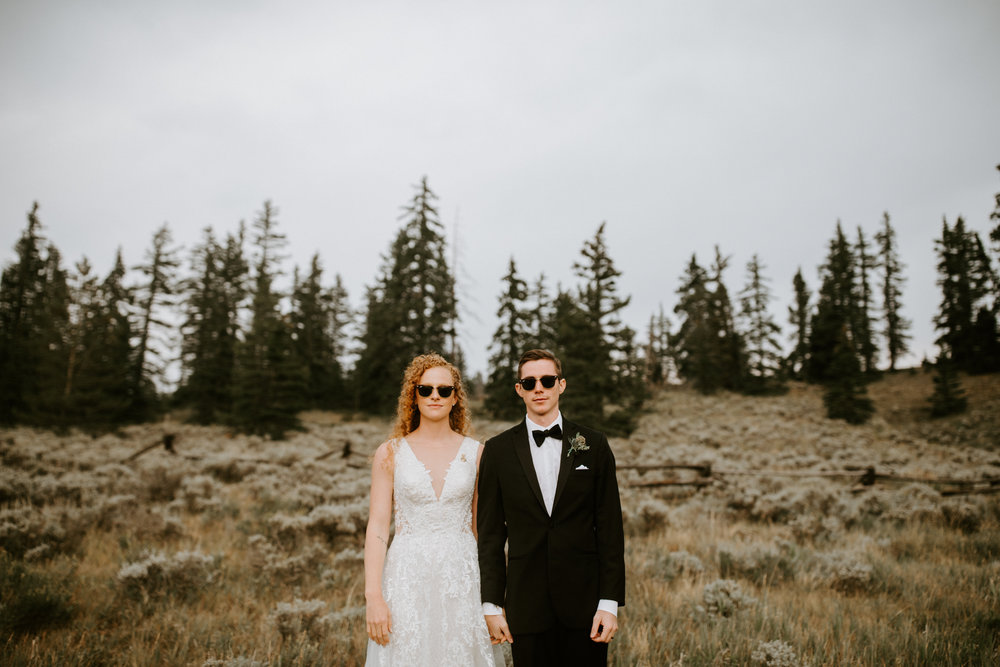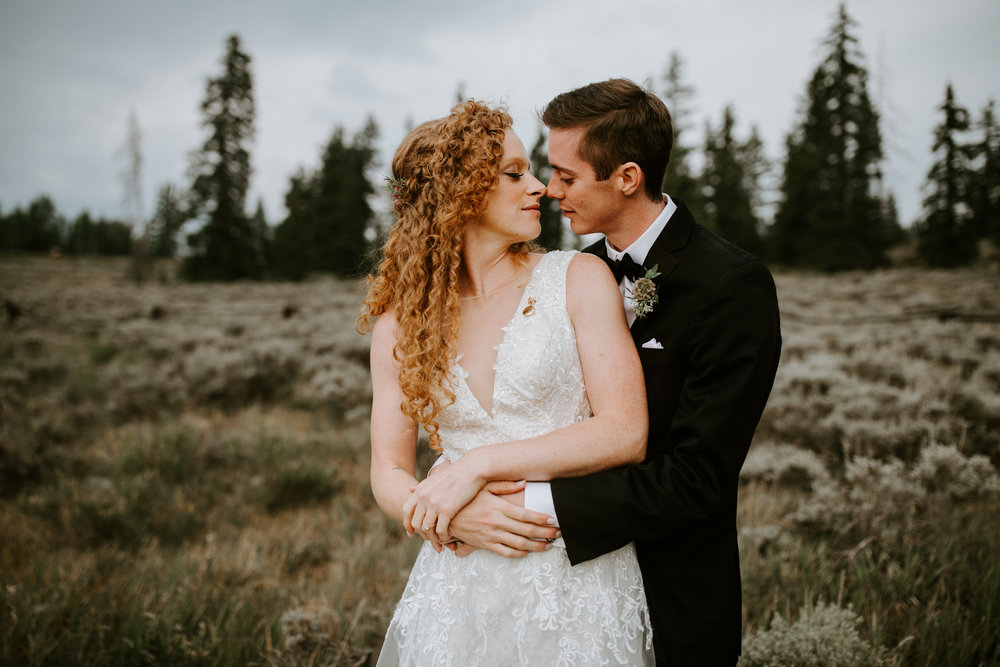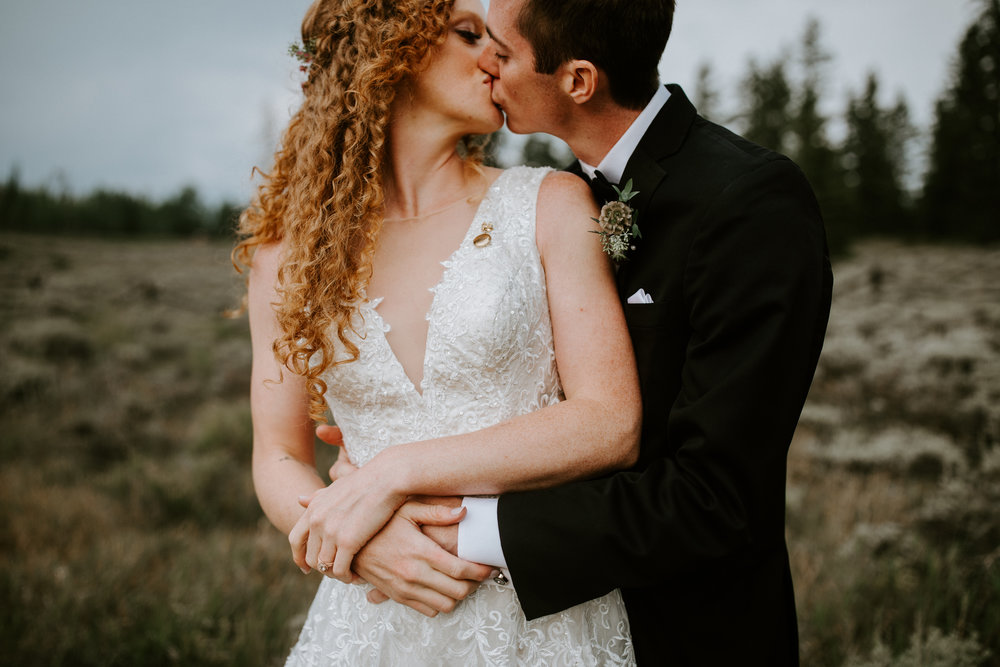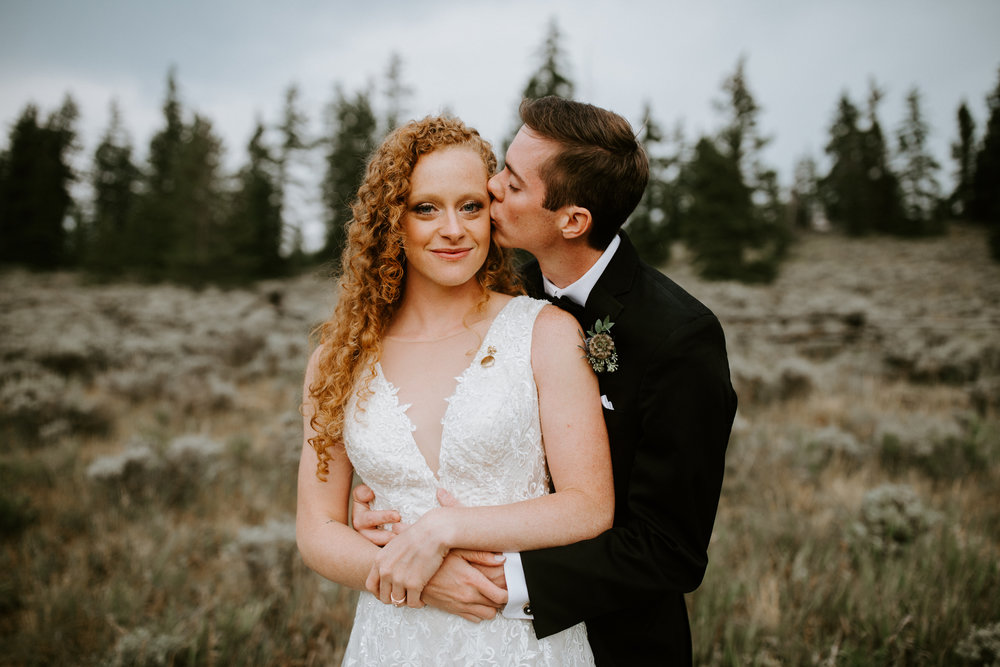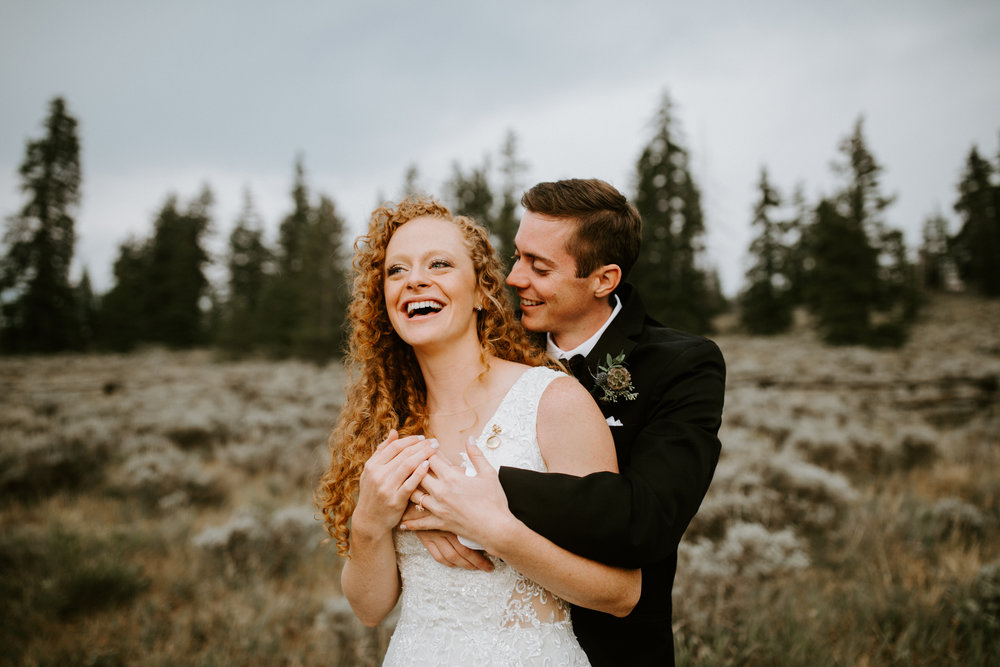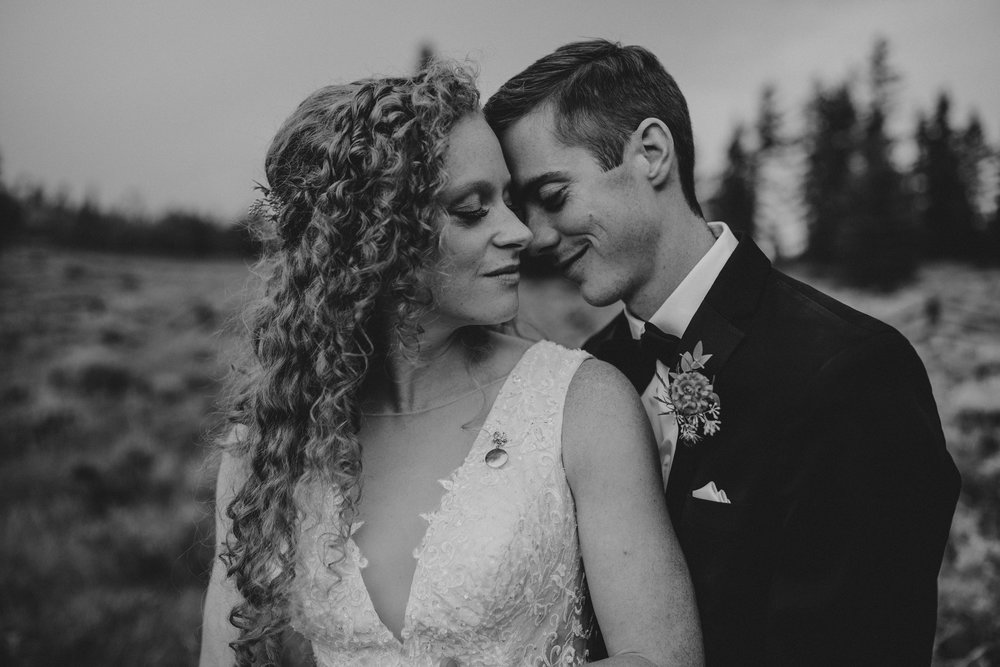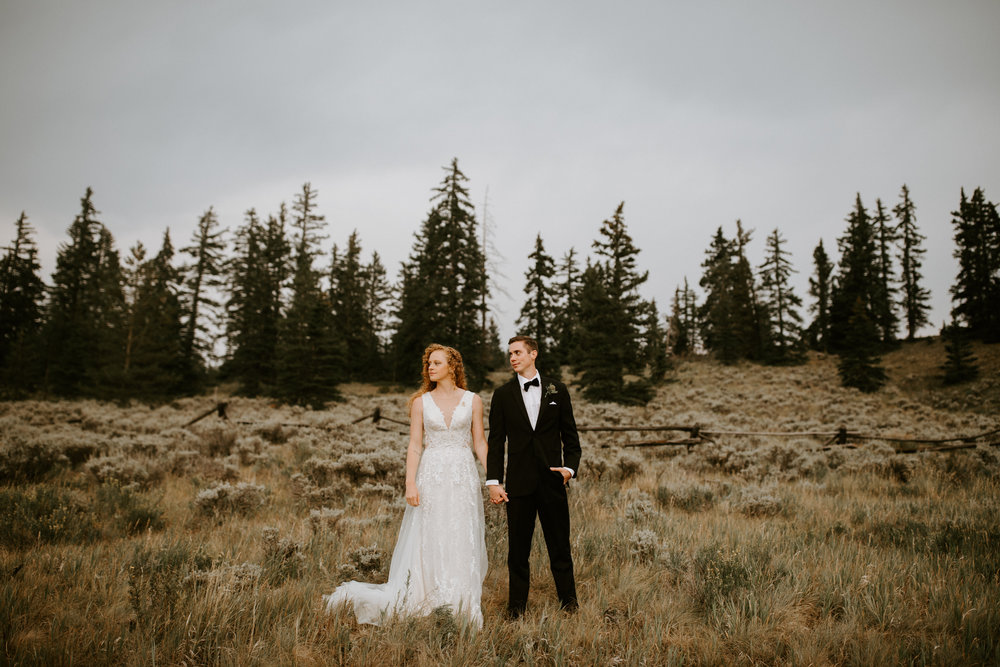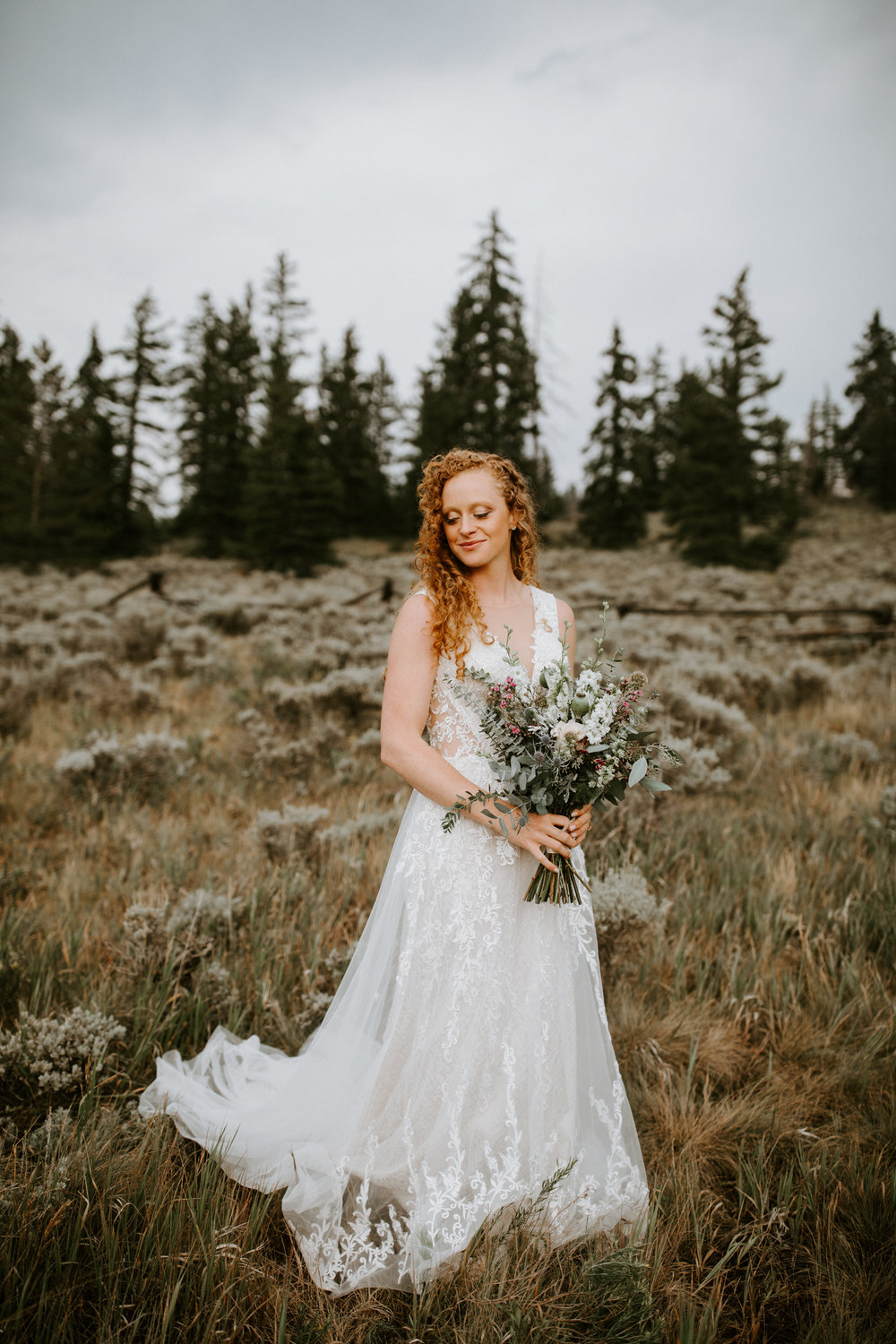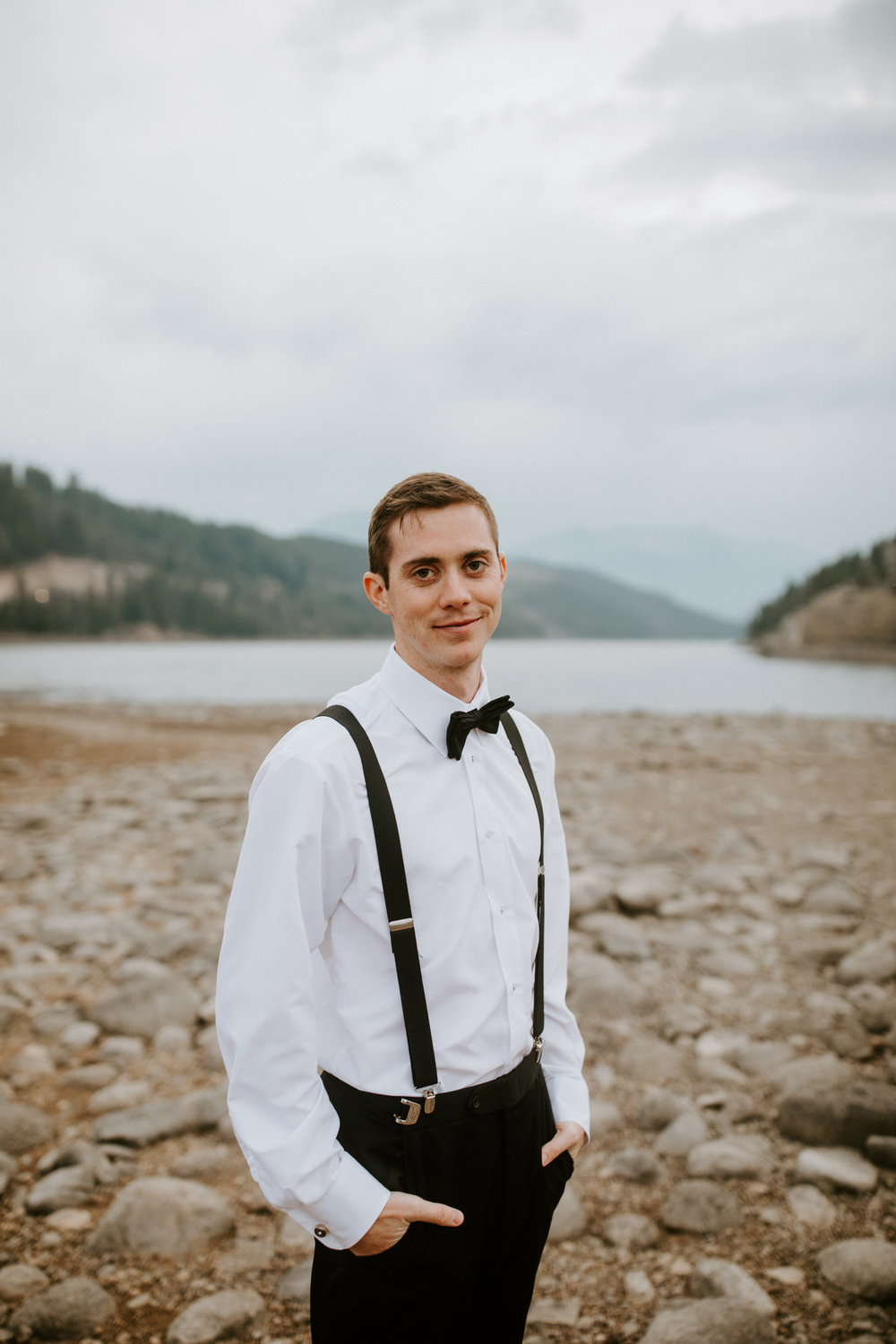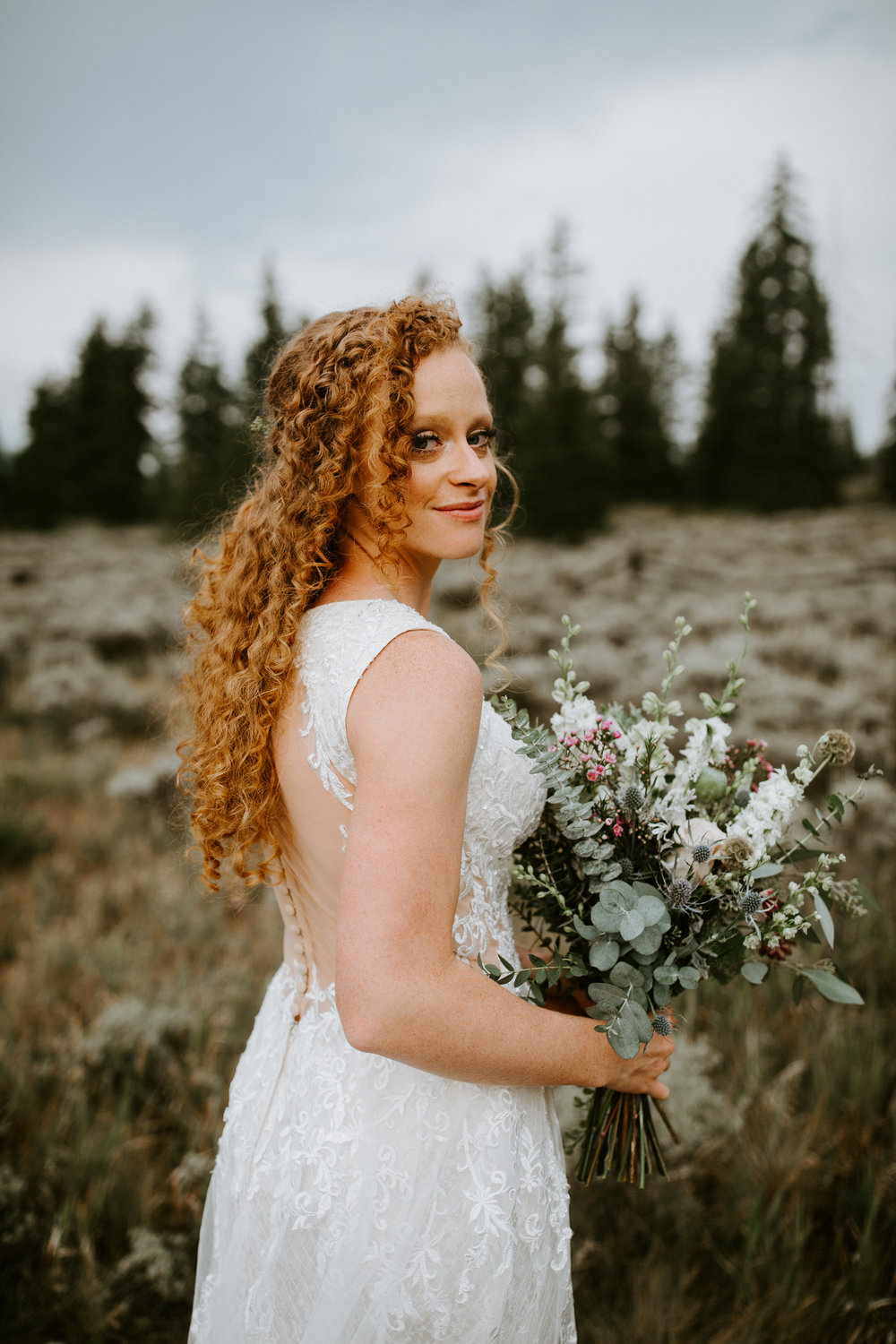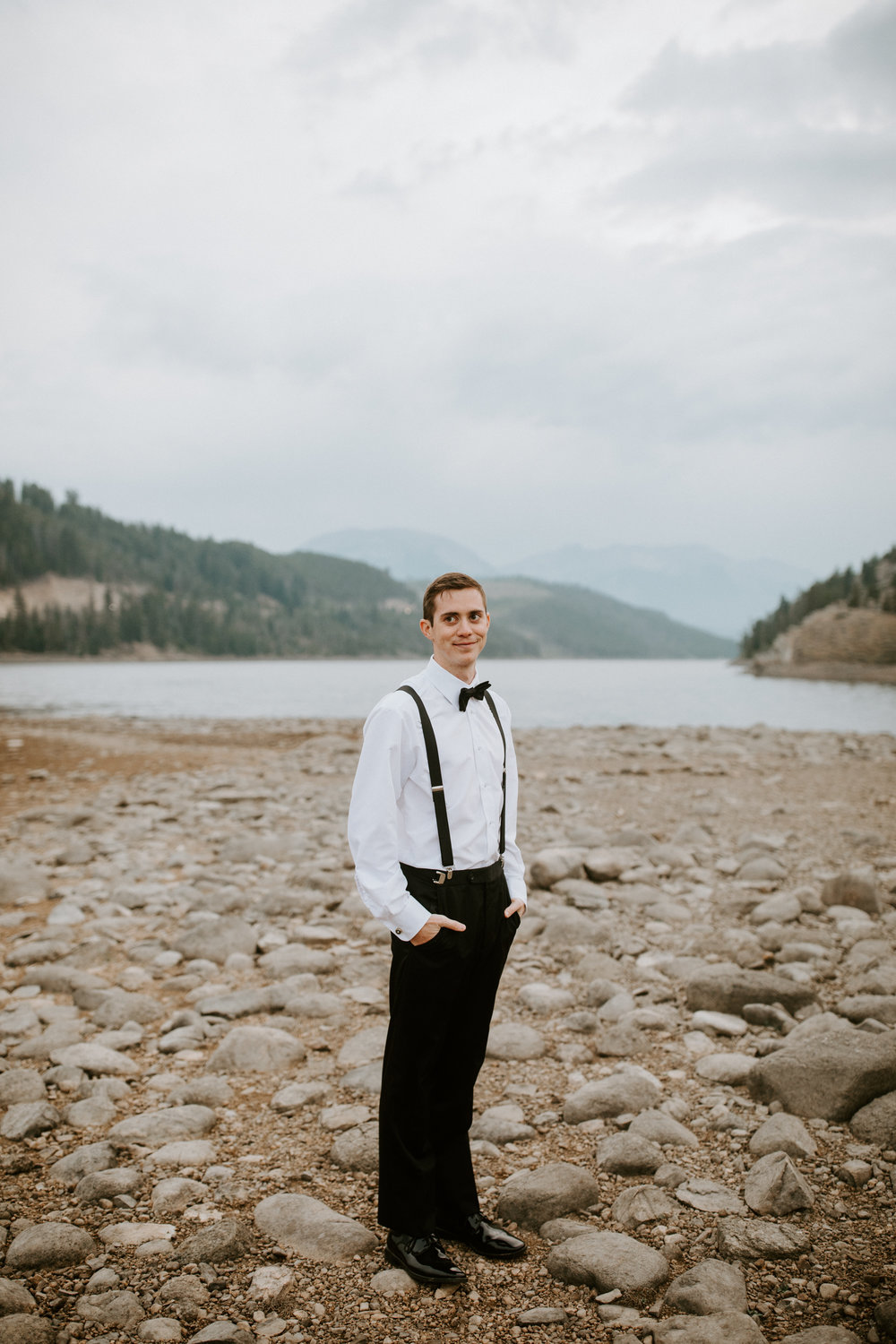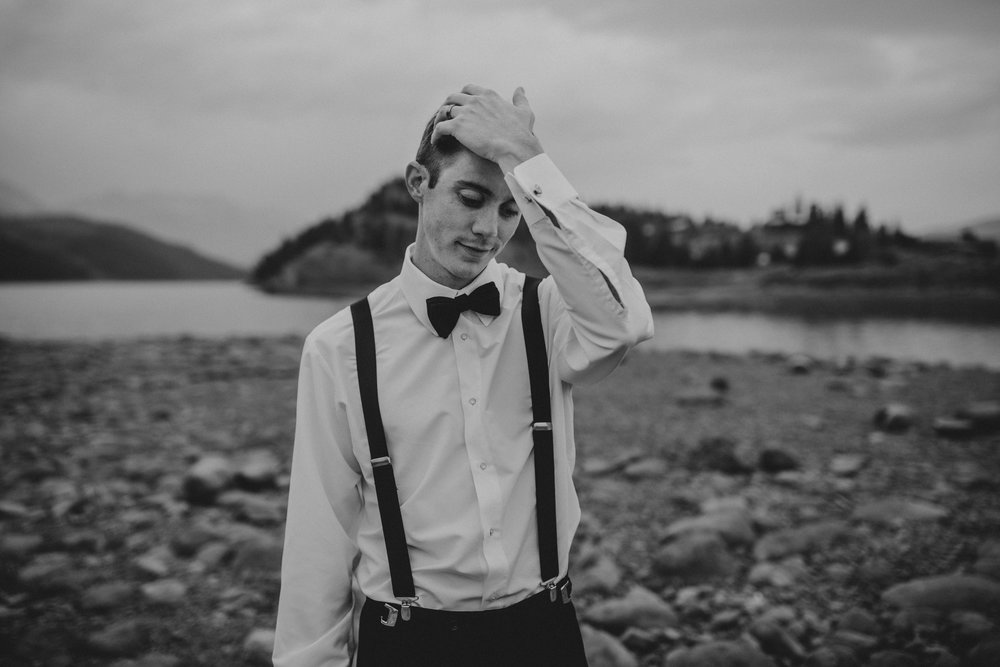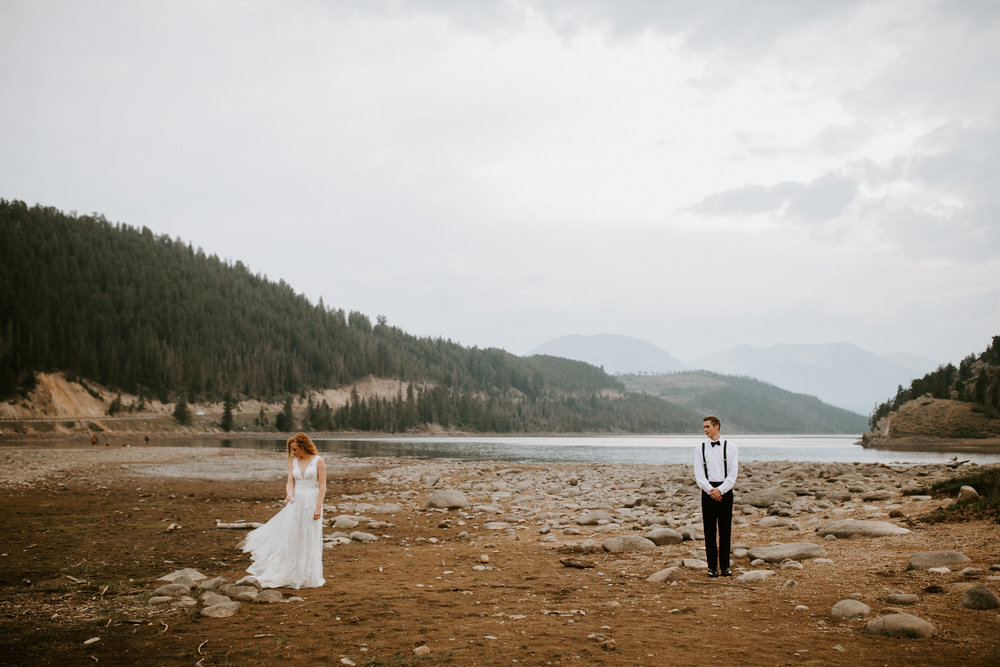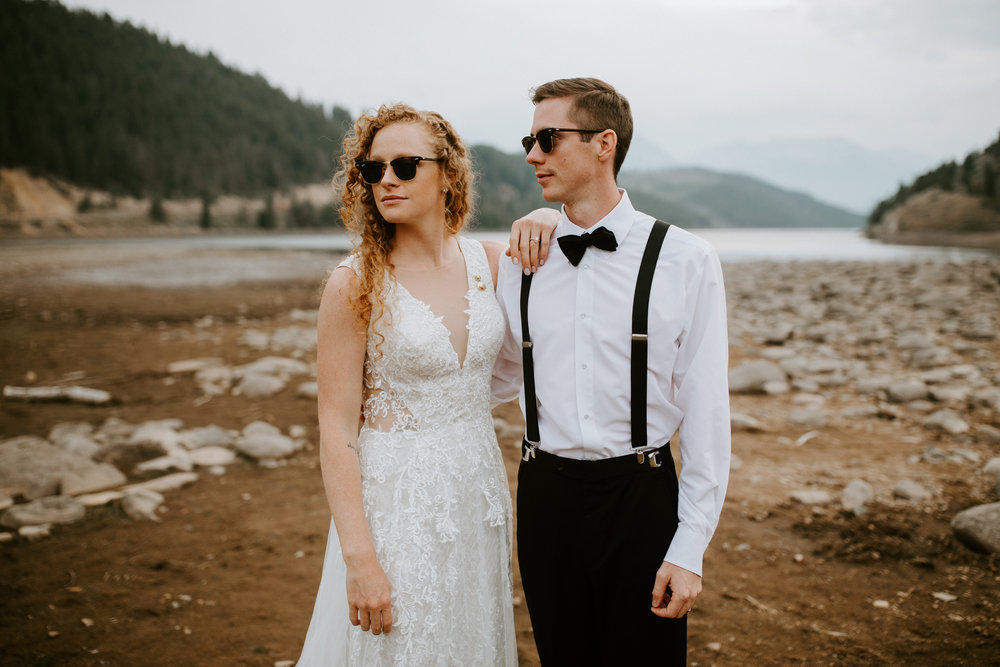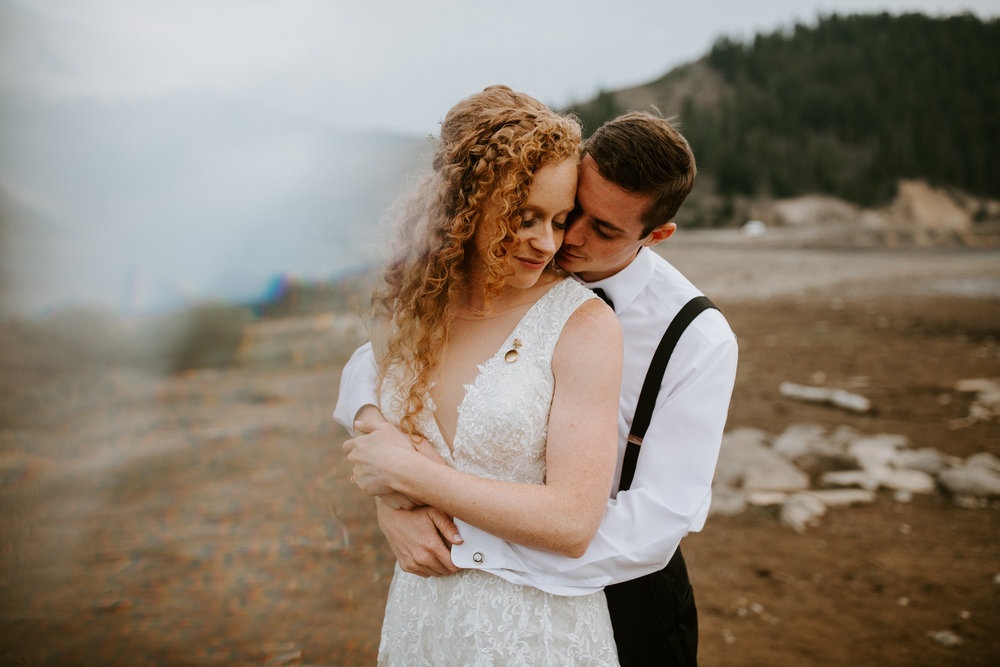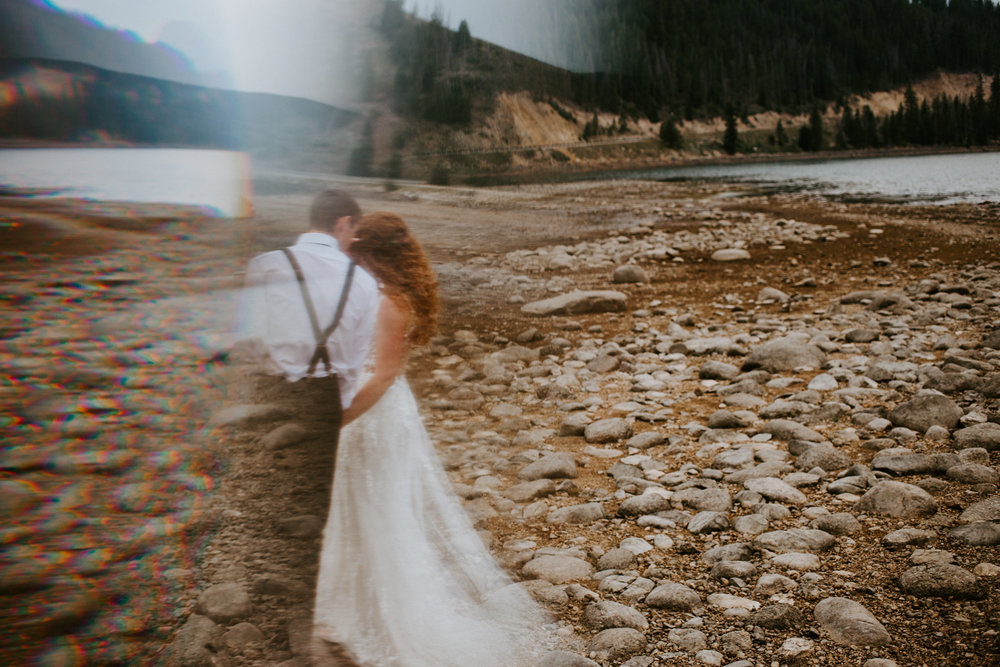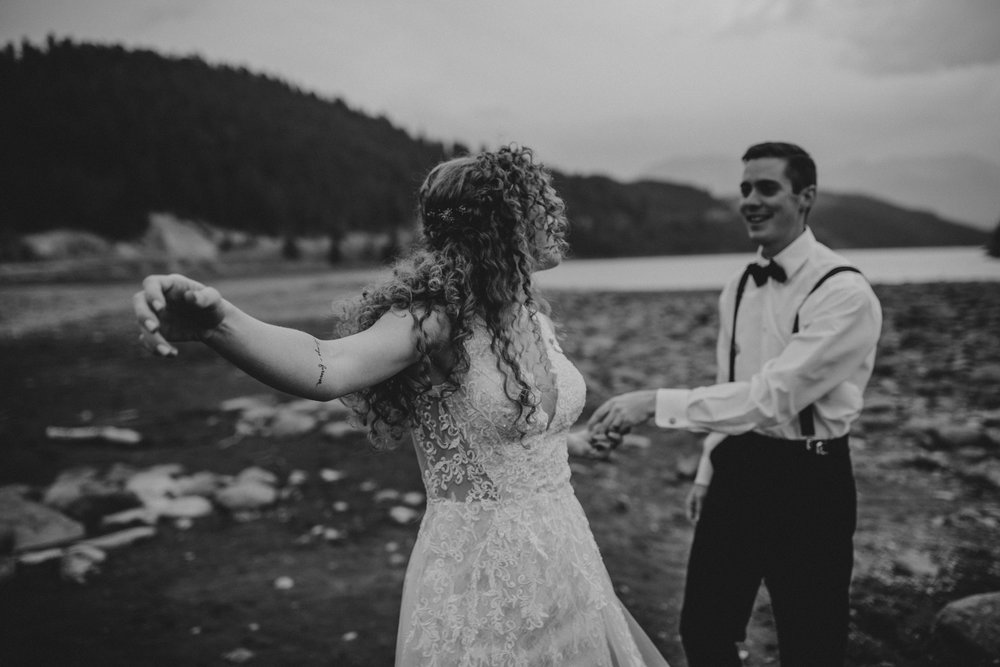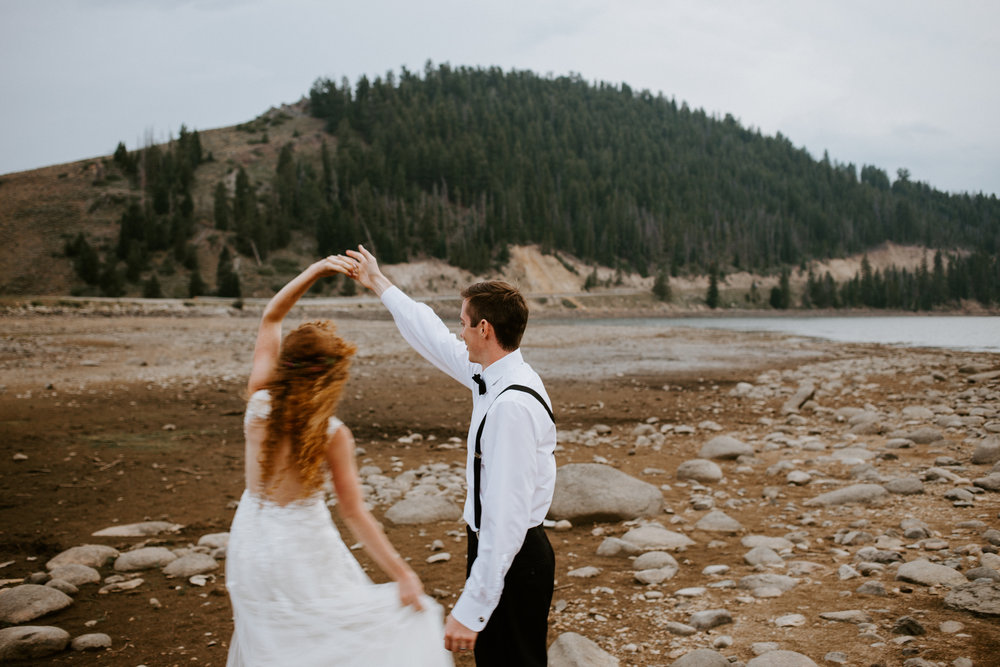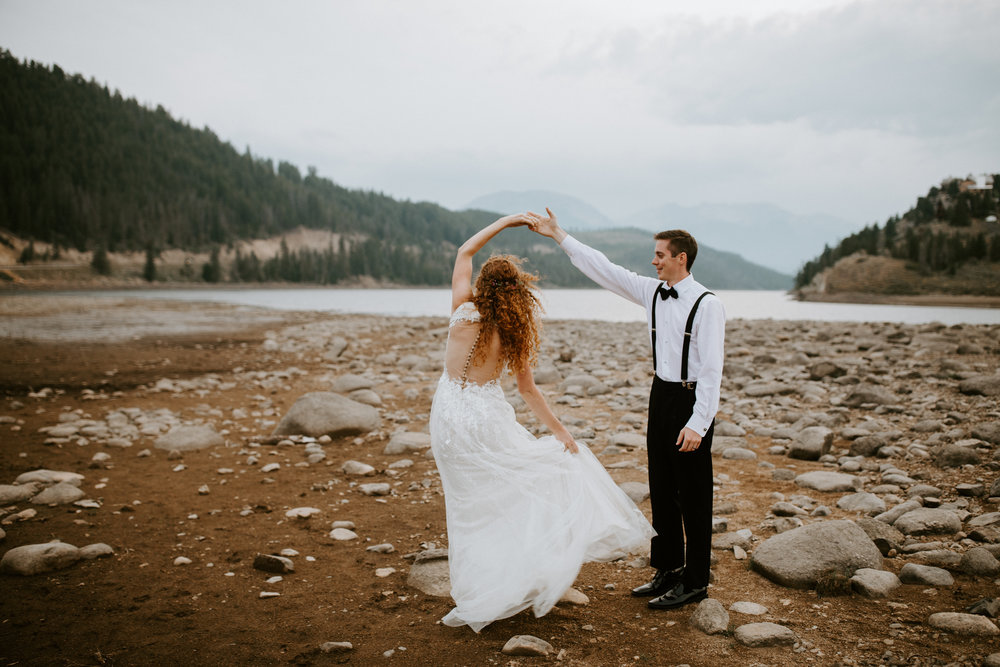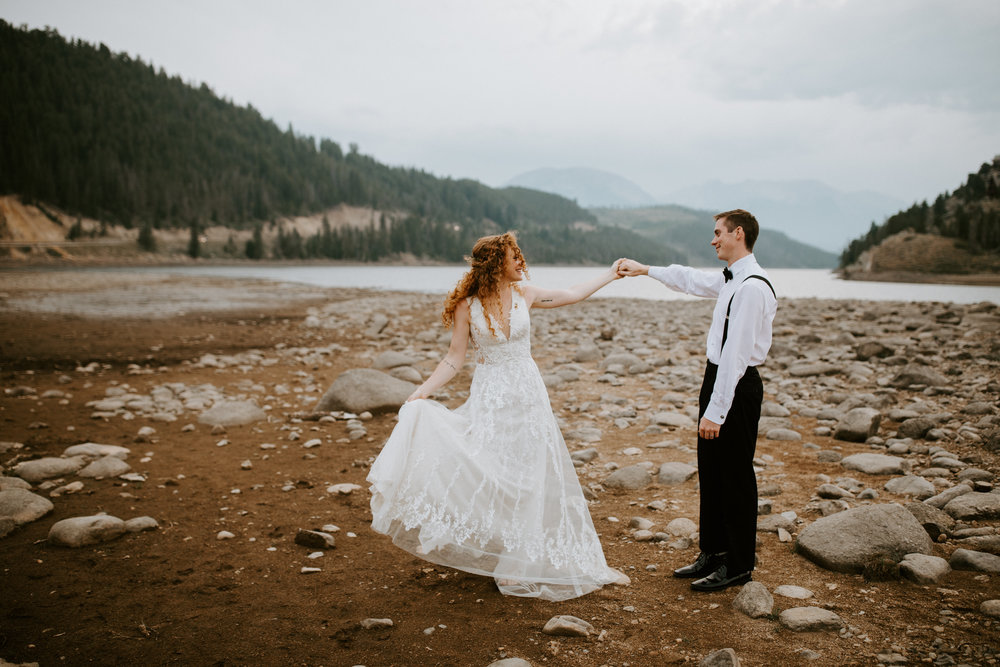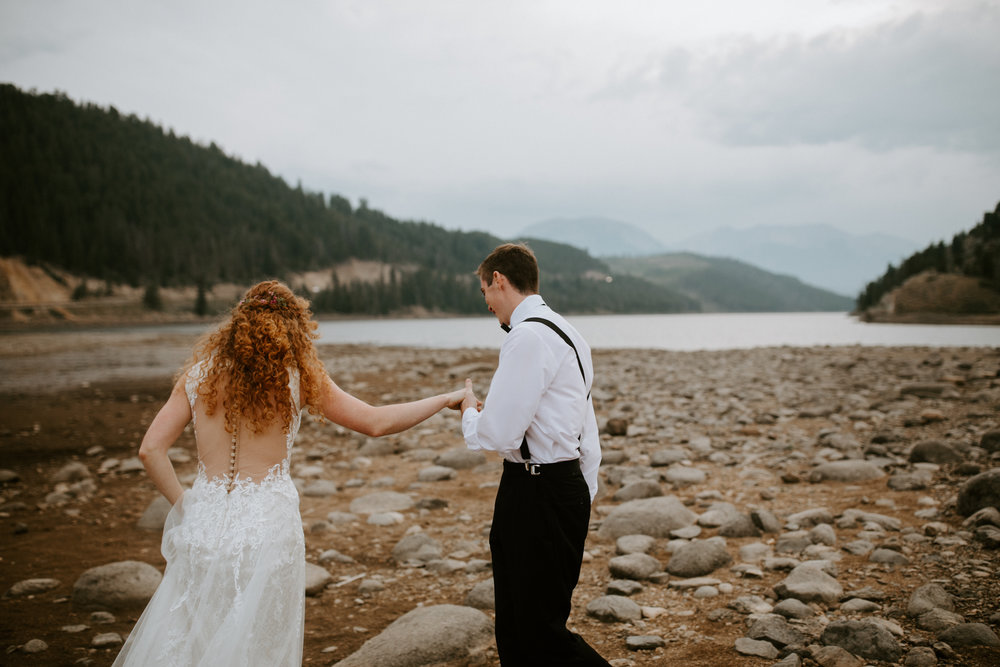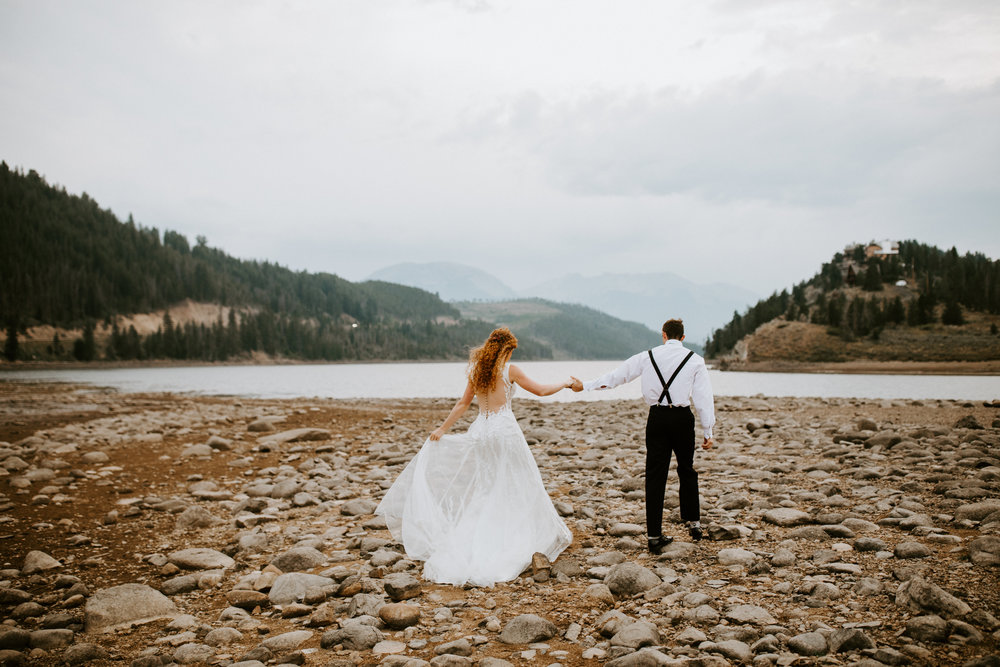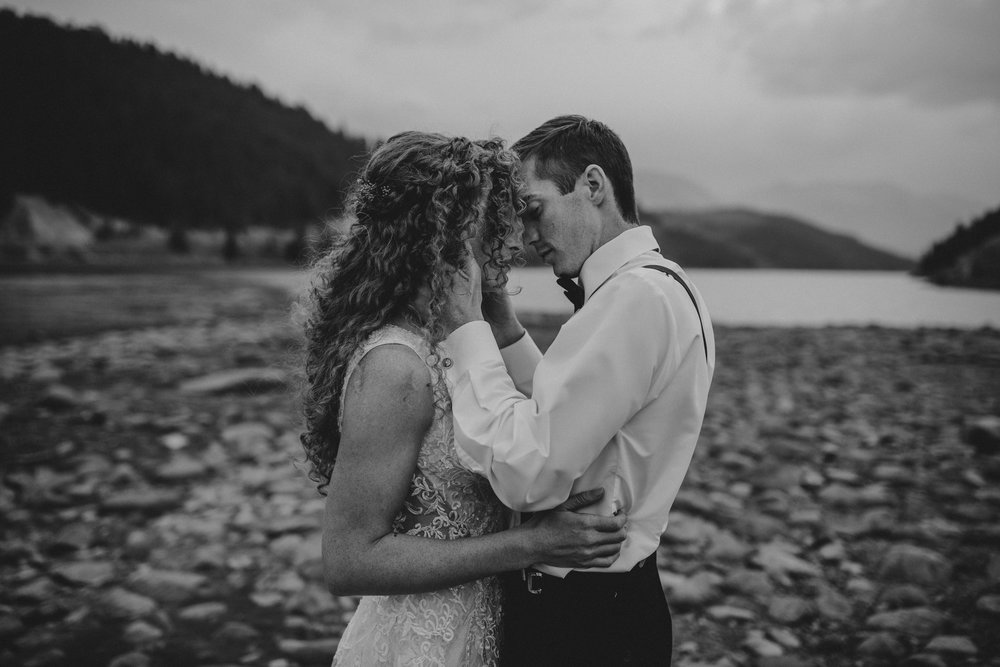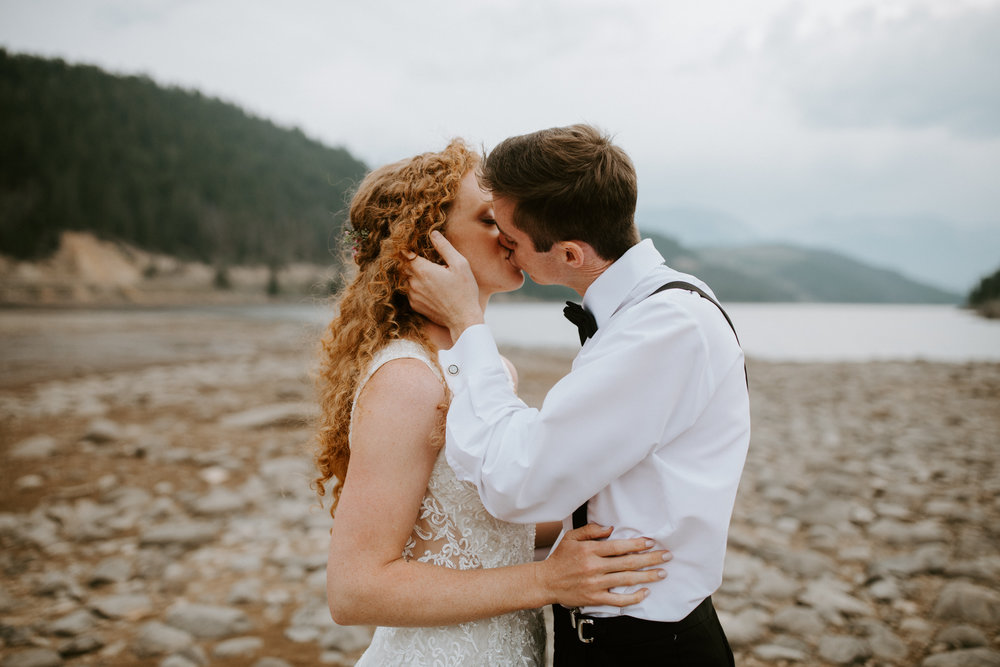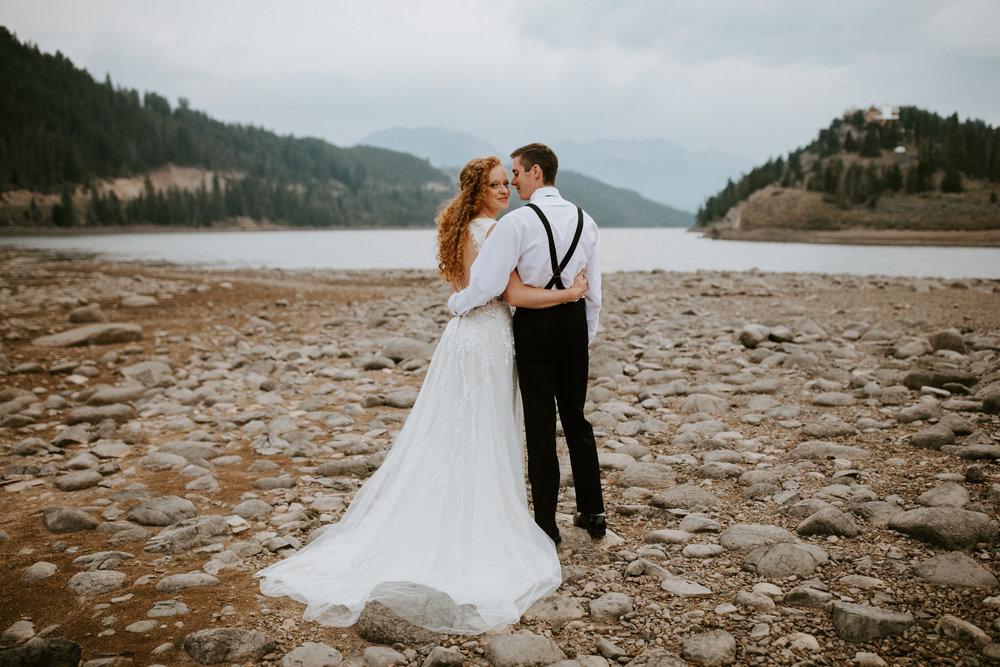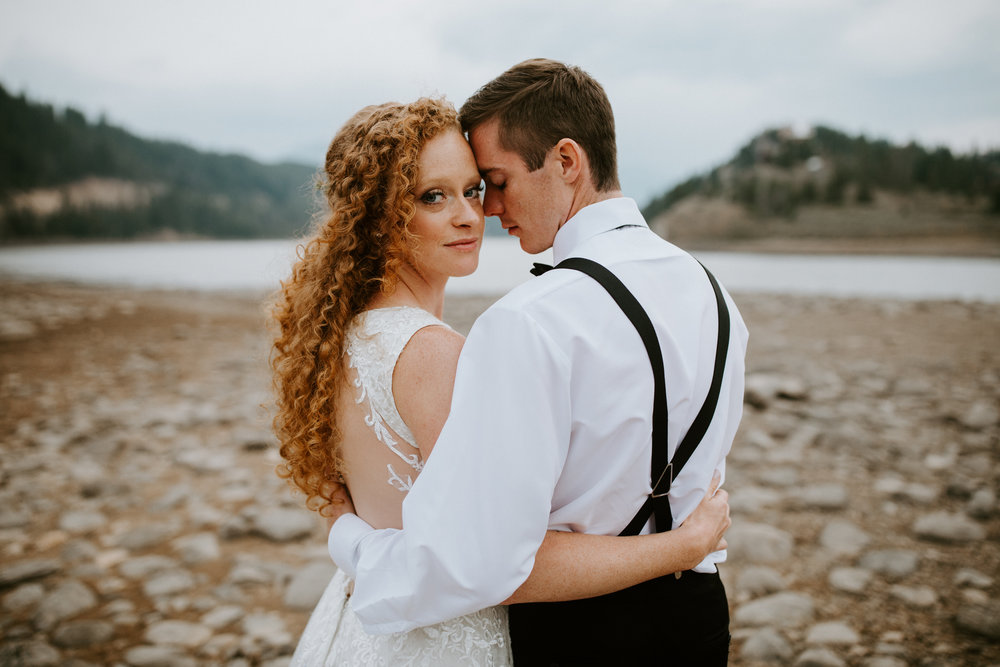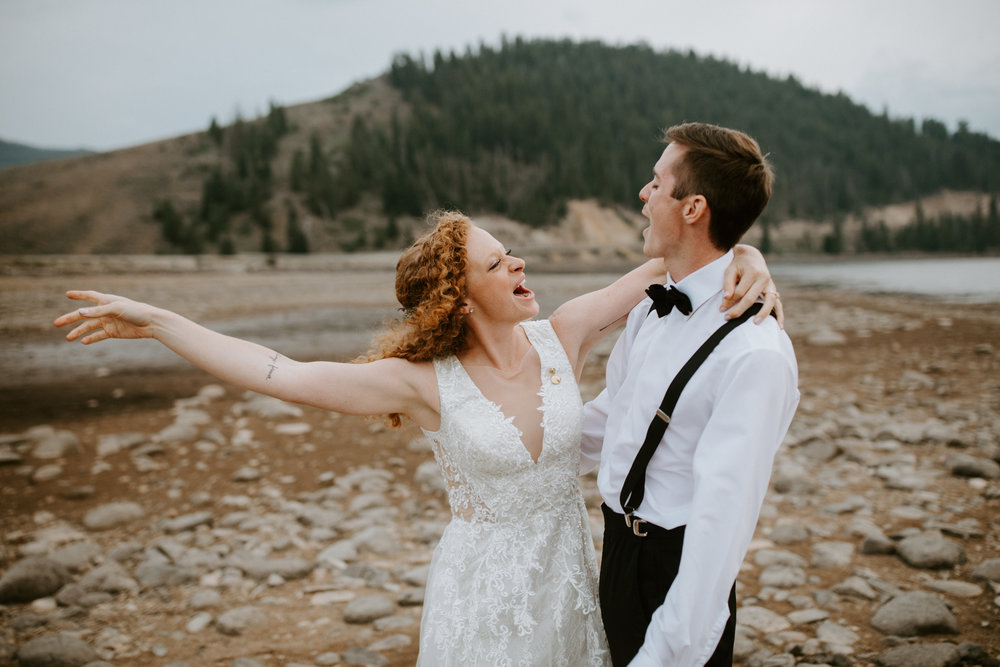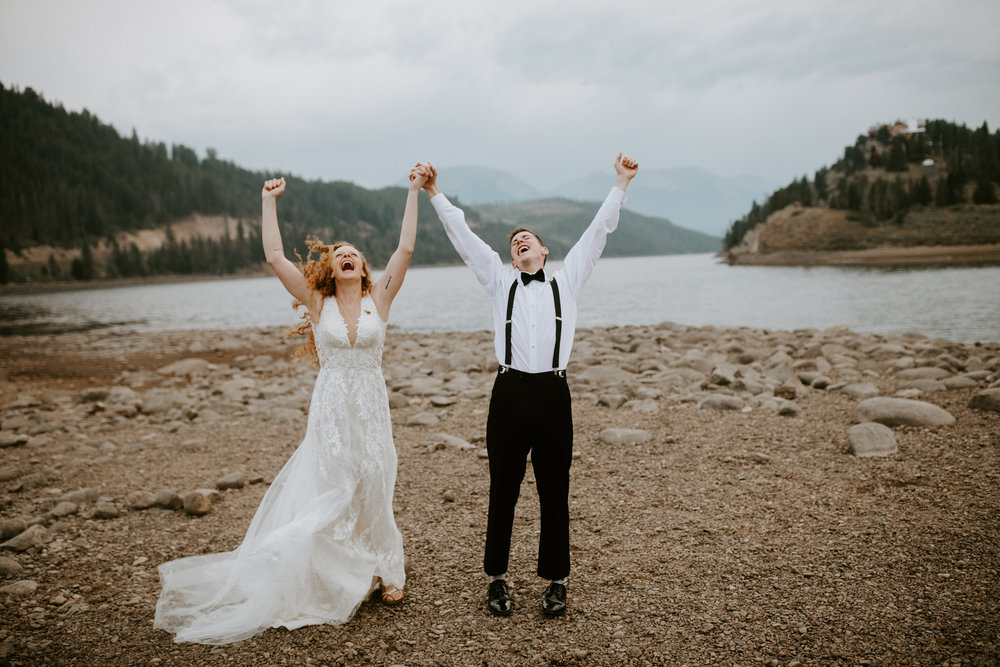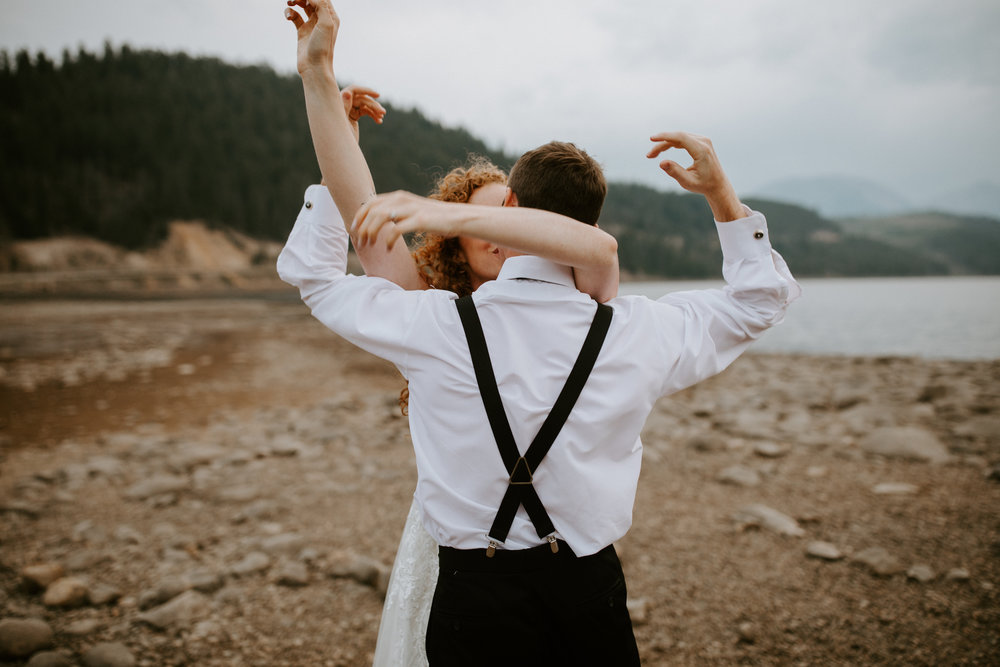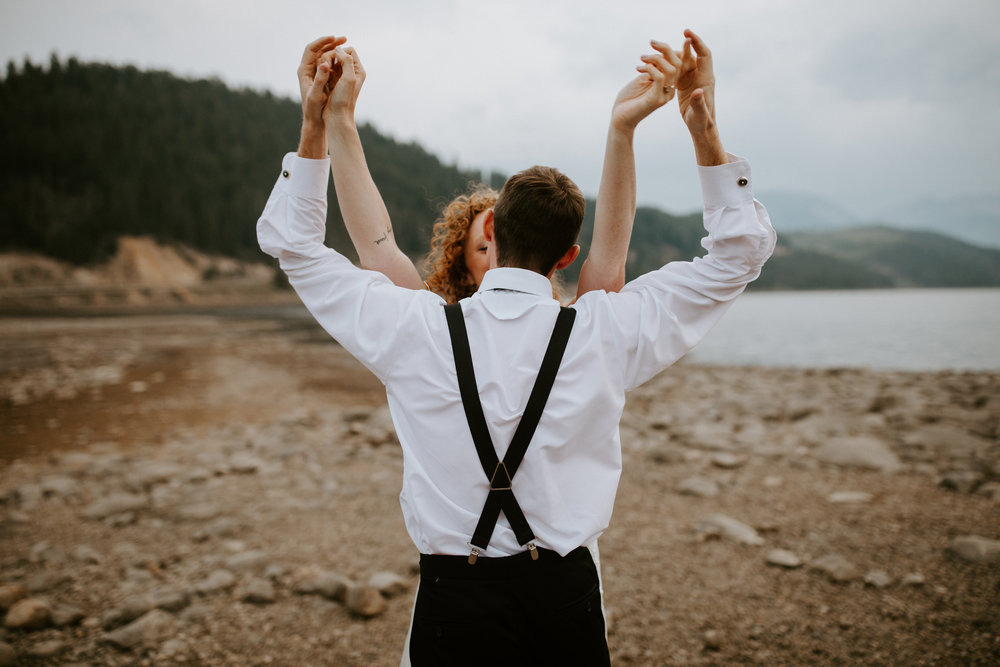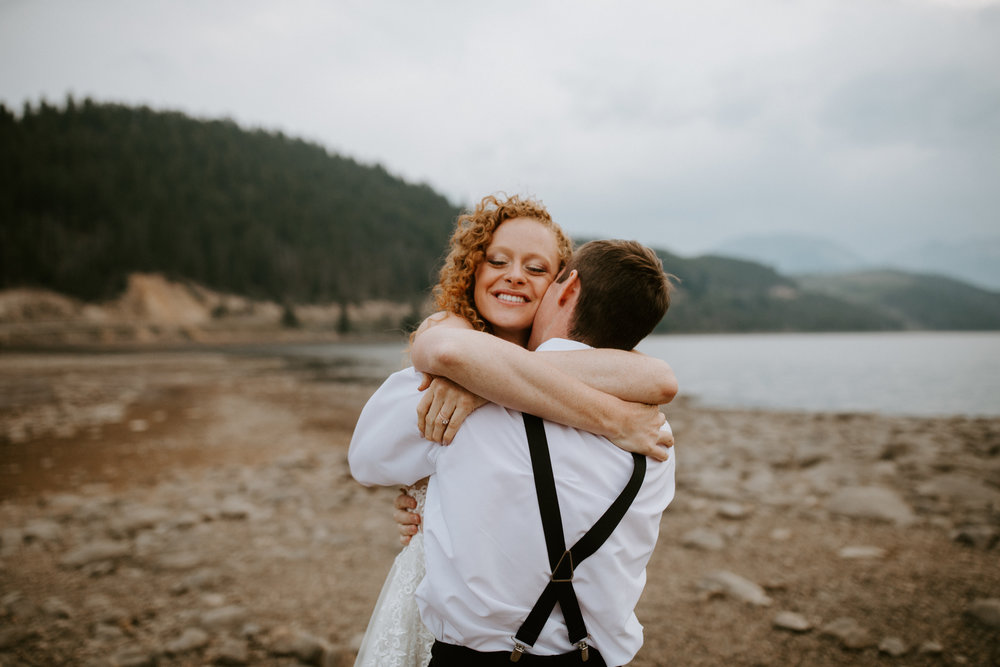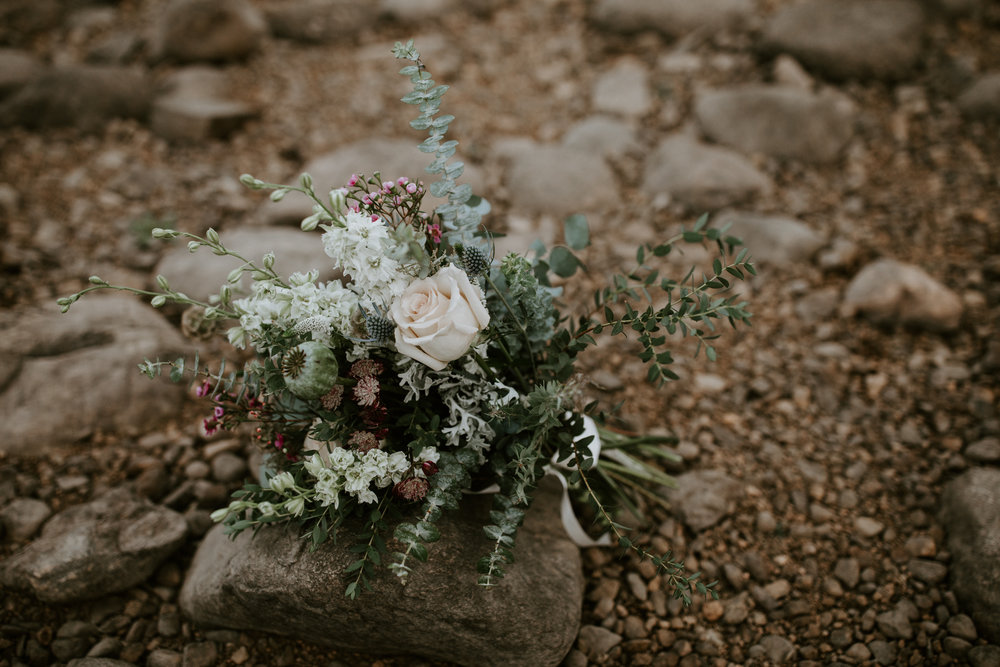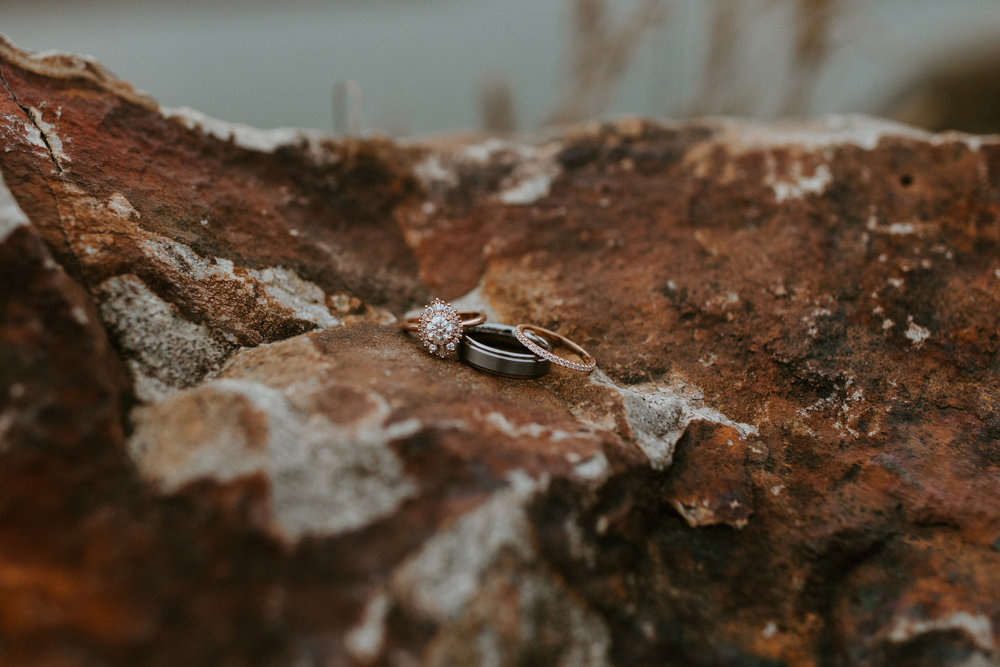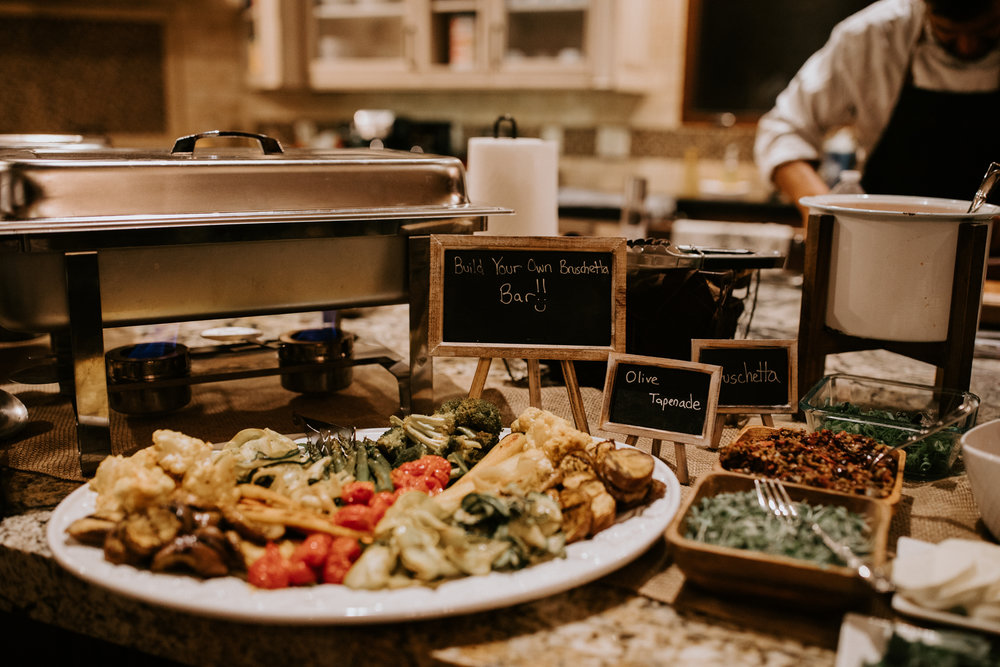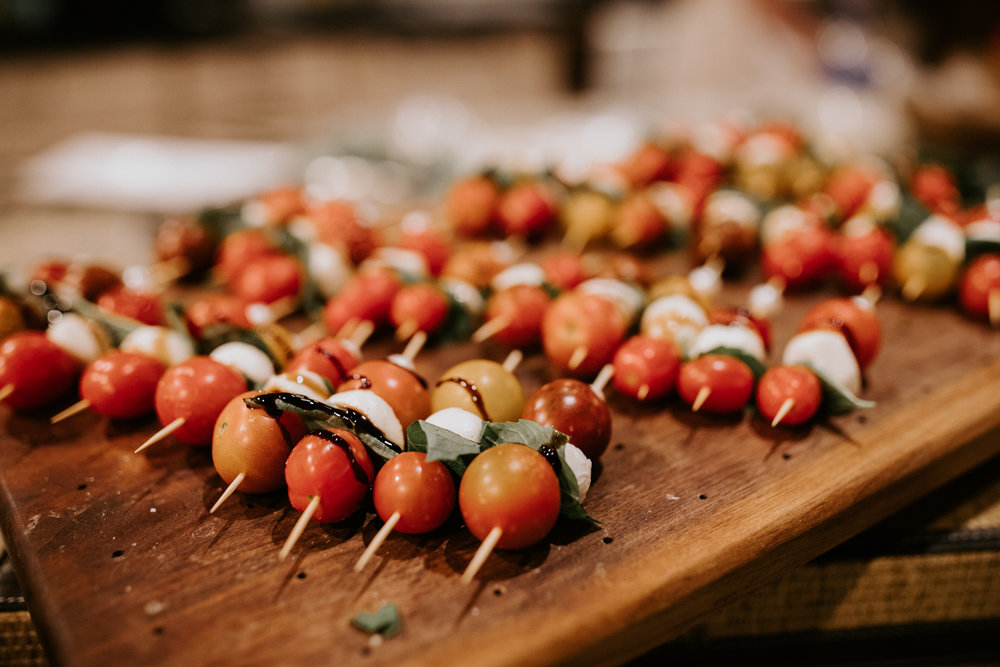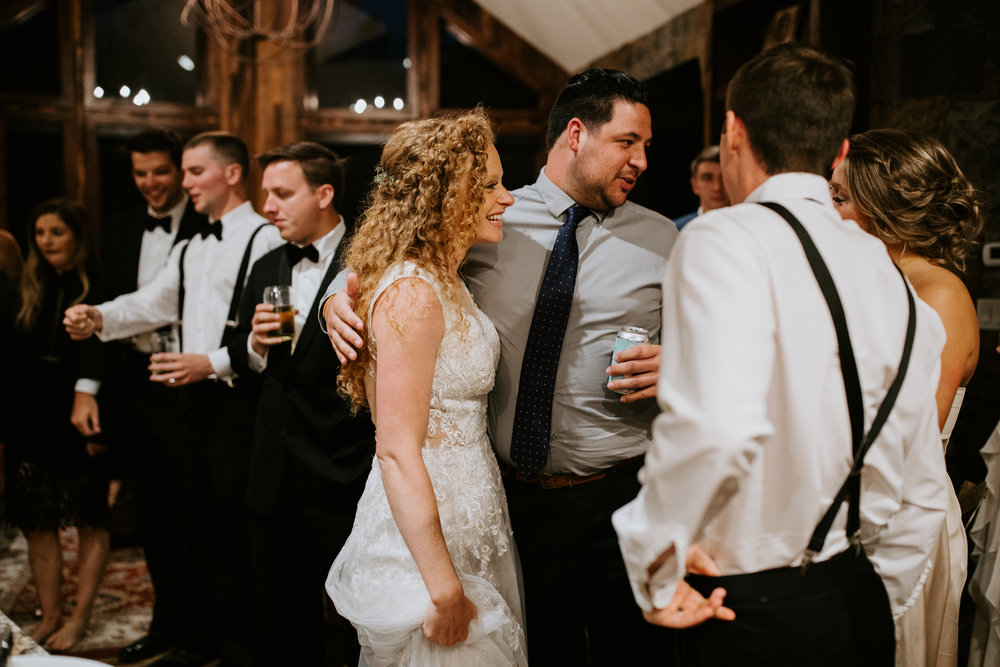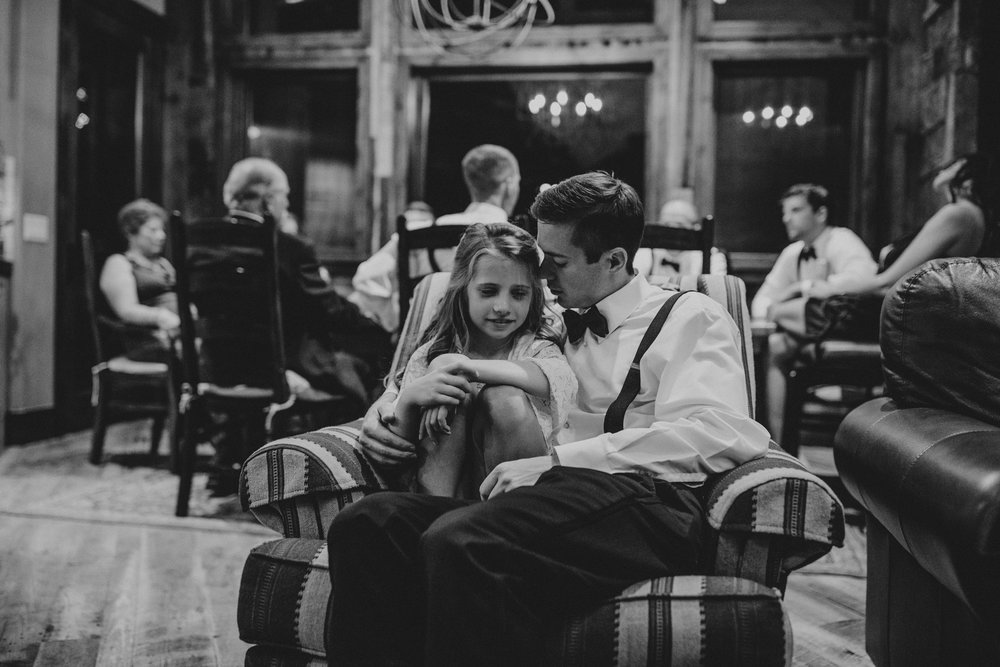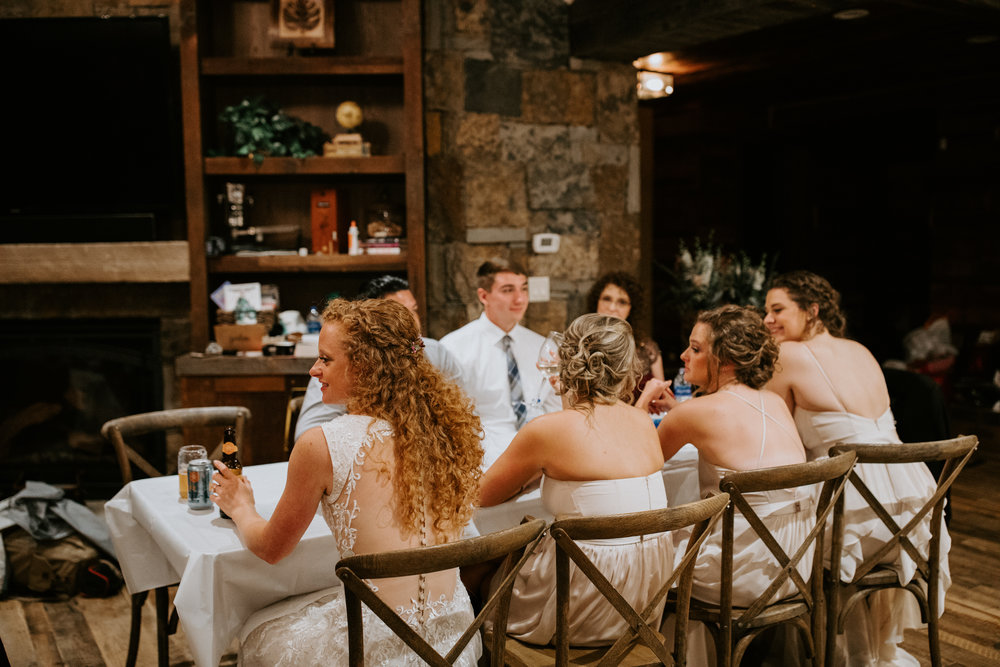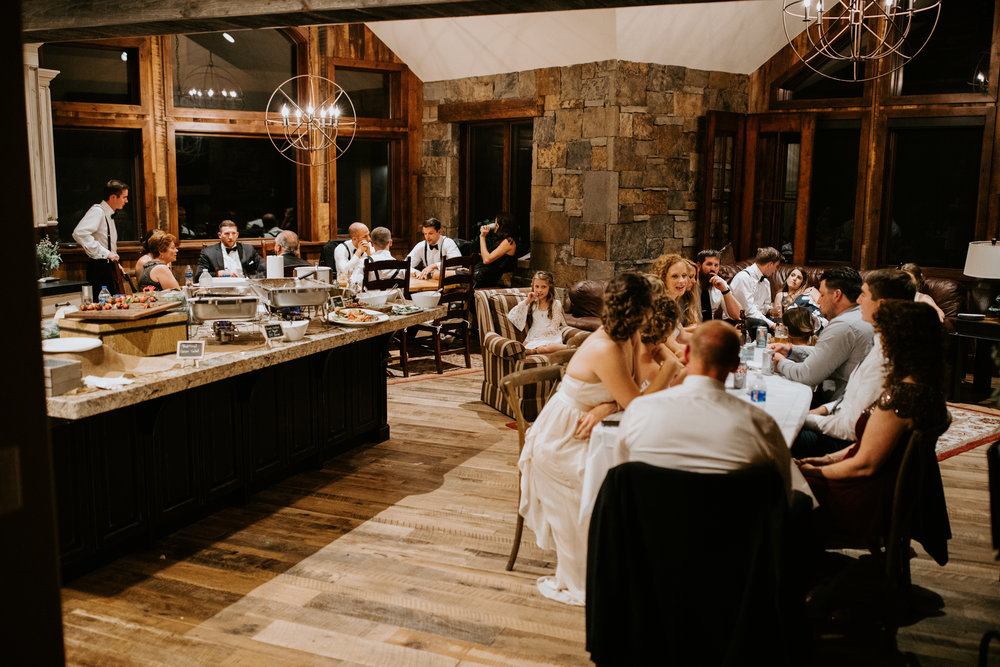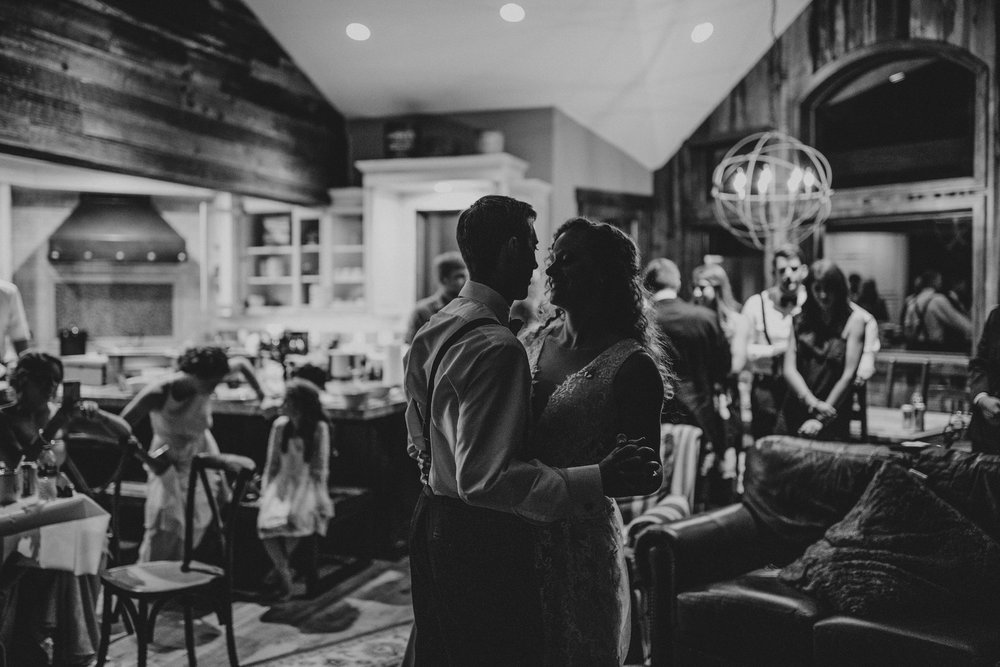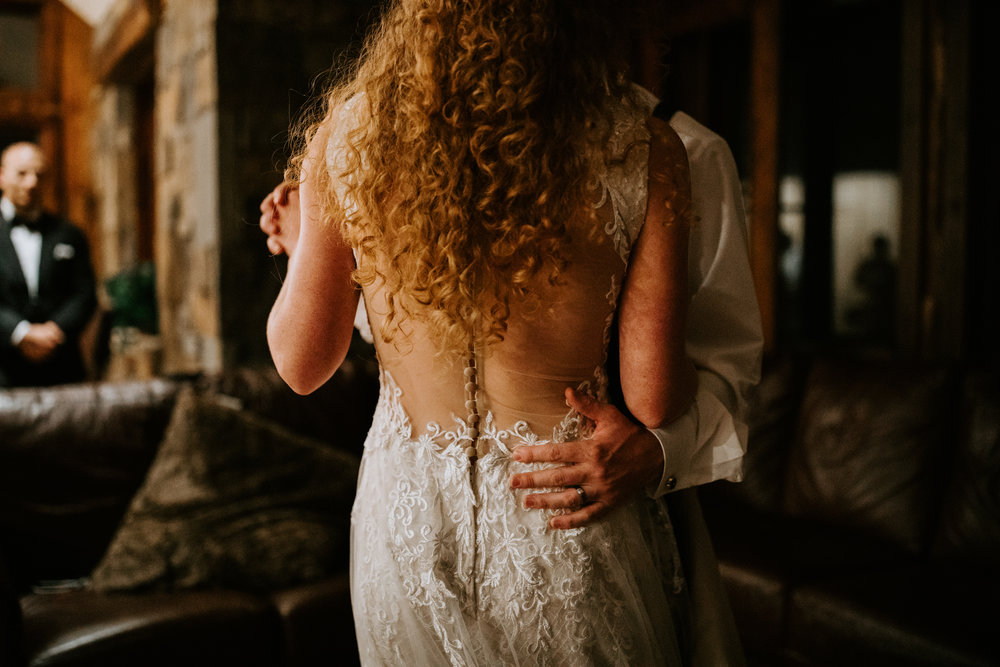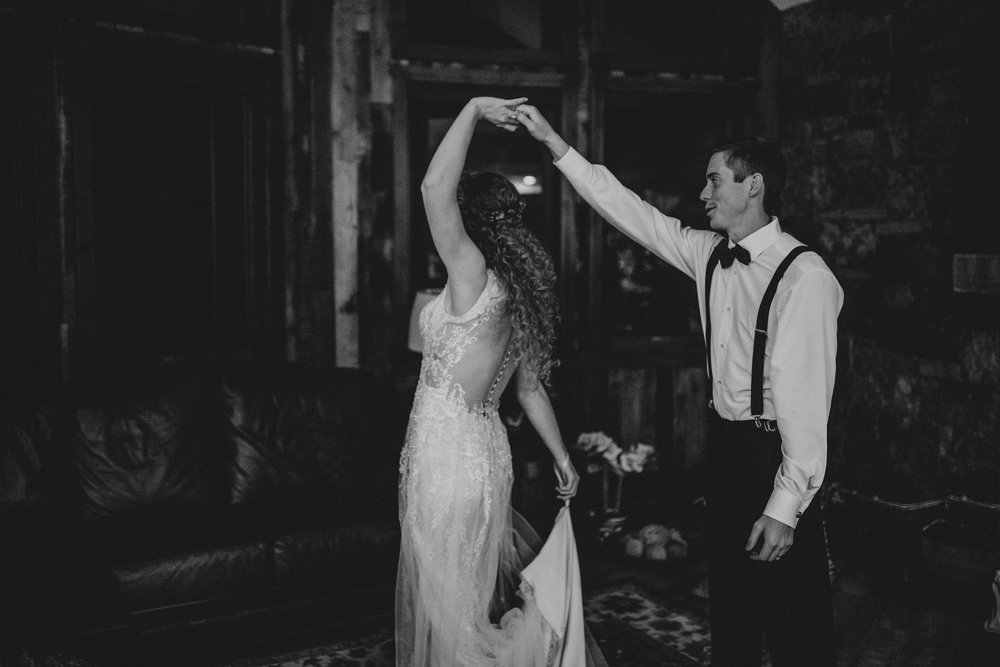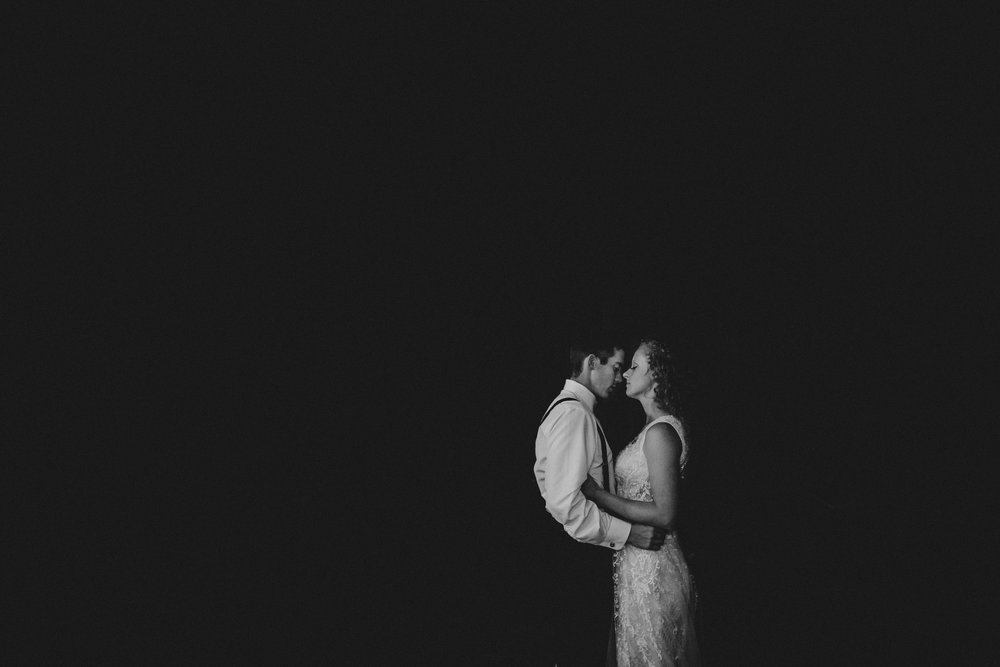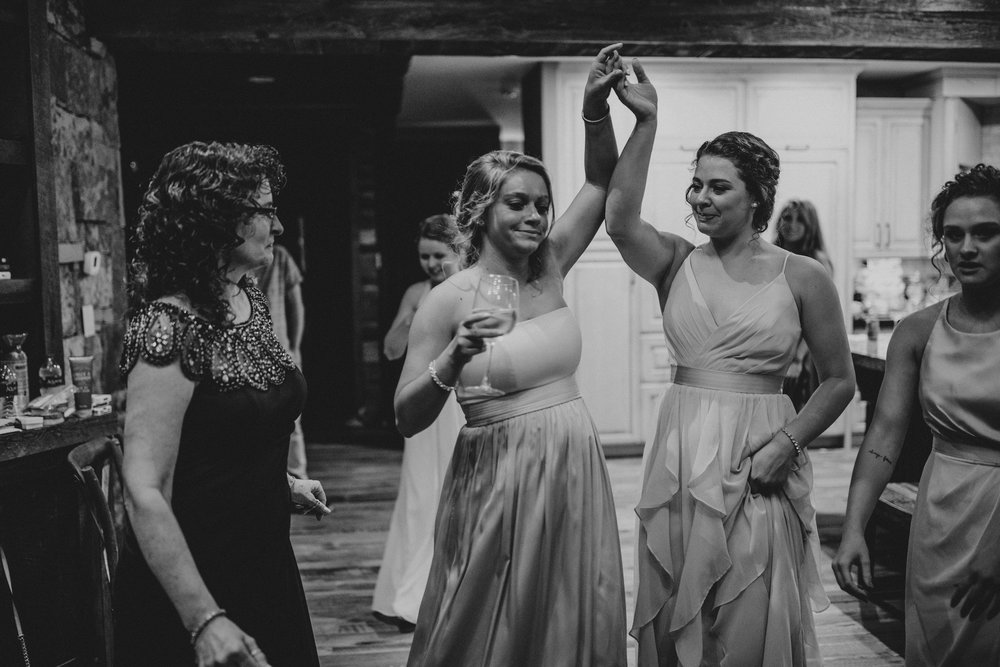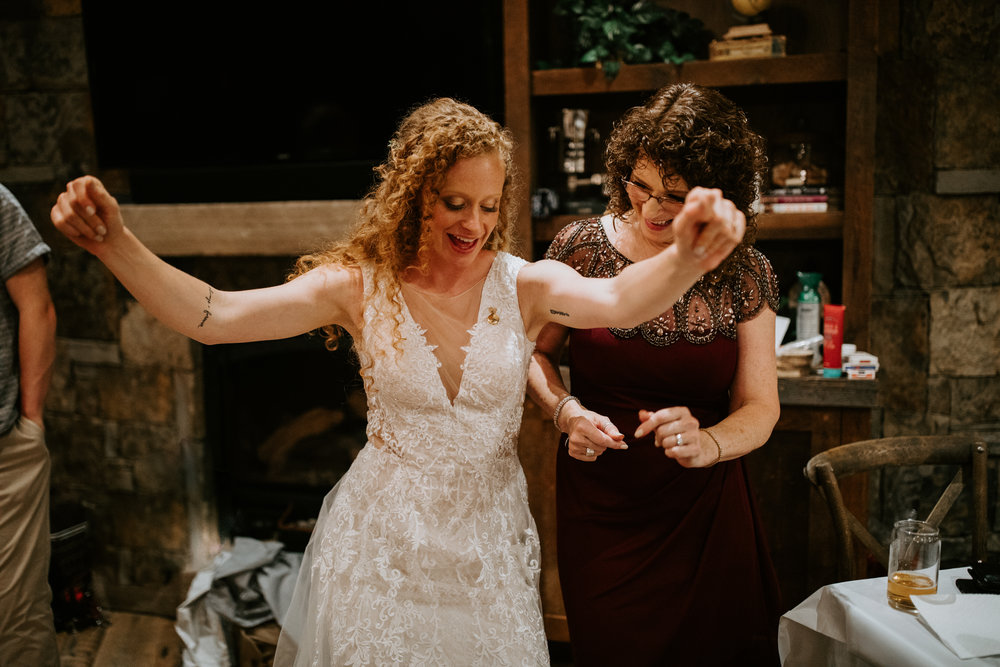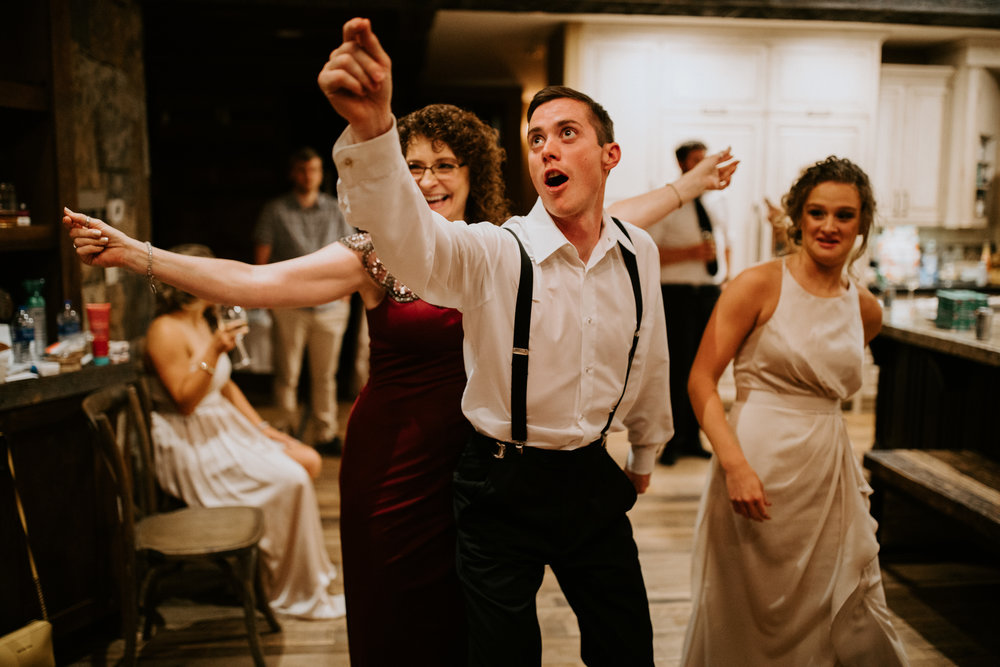 Photography: Lindsey Zern Photography
Second Photographer: Erik Hollabaugh, my amazing husband
Videographer: Blnk Films
Gown: David's Bridal, designed by Galina Signature
Bridesmaids dresses: David's Bridal
Florals: Madelyn Claire Floral Design
Invitations: Minted
Ceremony Venue: Sapphire Point Overlook
Hair & Makeup: Breckenridge Hair Company
Groom's Attire: BLACK by Vera Wang
Private Chef: Joshua Ferris