Emily and Dustin had a wedding day full of love, laughs, and a puppy! (More on the puppy to be explained later!) But seriously, their day was so much fun and it all happened at Morning Glory Inn, which is one of my favorite venues in Pittsburgh. Emily and Dustin are two of the sweetest people you'll meet, and I knew immediately after our first consultation that their wedding day would be amazing. Come their wedding day a year later, I realized I was right because these two and their friends and family did not disappoint!
Okay, puppy time! About a week before the wedding, Emily's maid of honor sent me an email asking if it would be okay for her to surprise the couple by bringing their pup to see them. I am ALL about having animals along on a wedding day, so naturally I was all for it! We really wanted to capture the moment that Emily and Dustin realized that their pup was there, so I positioned them in an area where Luna (their pup!) could walk in behind them and then they'd eventually see her coming. The photos that resulted is even more sweet than I could have imagined!
Emily and Dustin, thanks for being such a rad couple and trusting me with your day!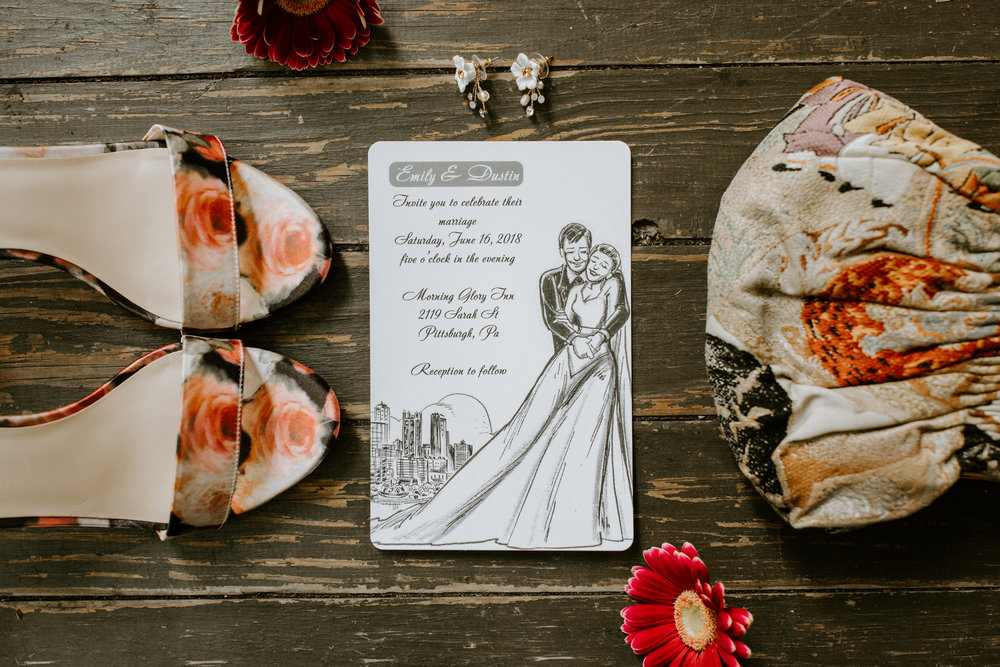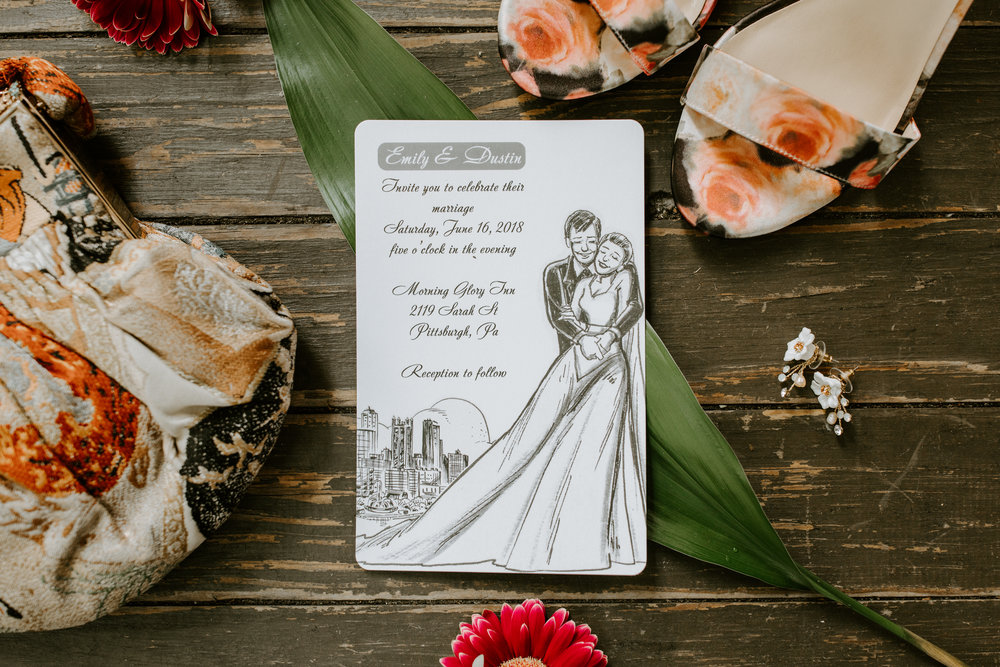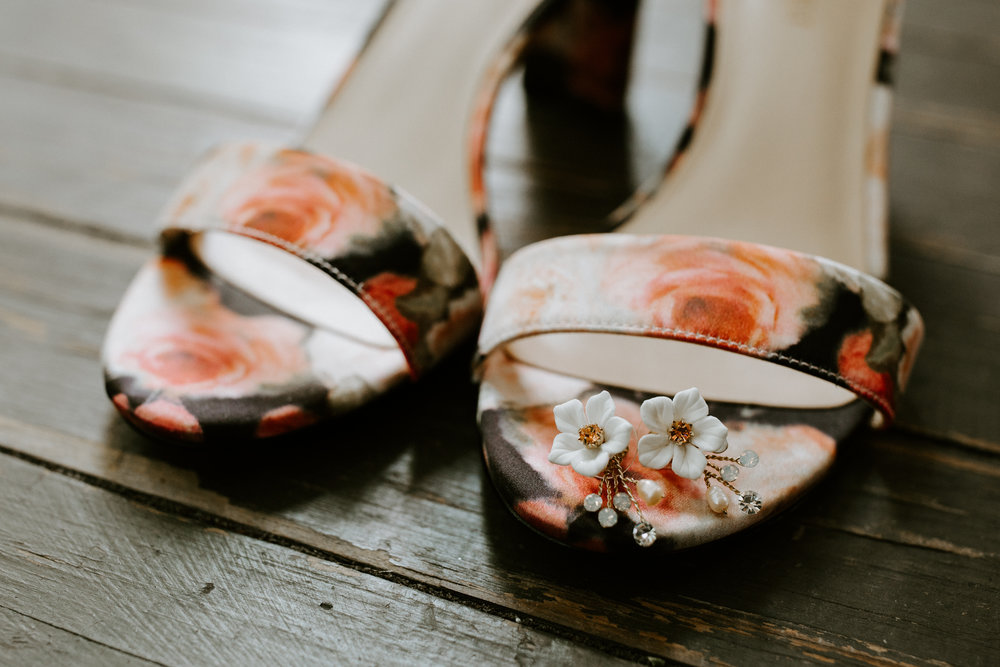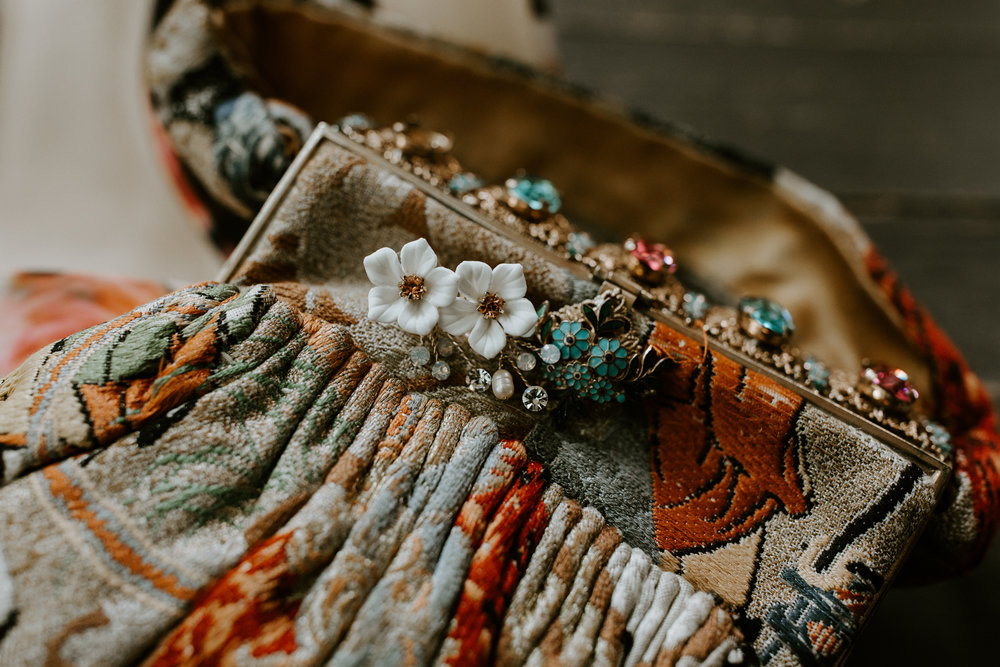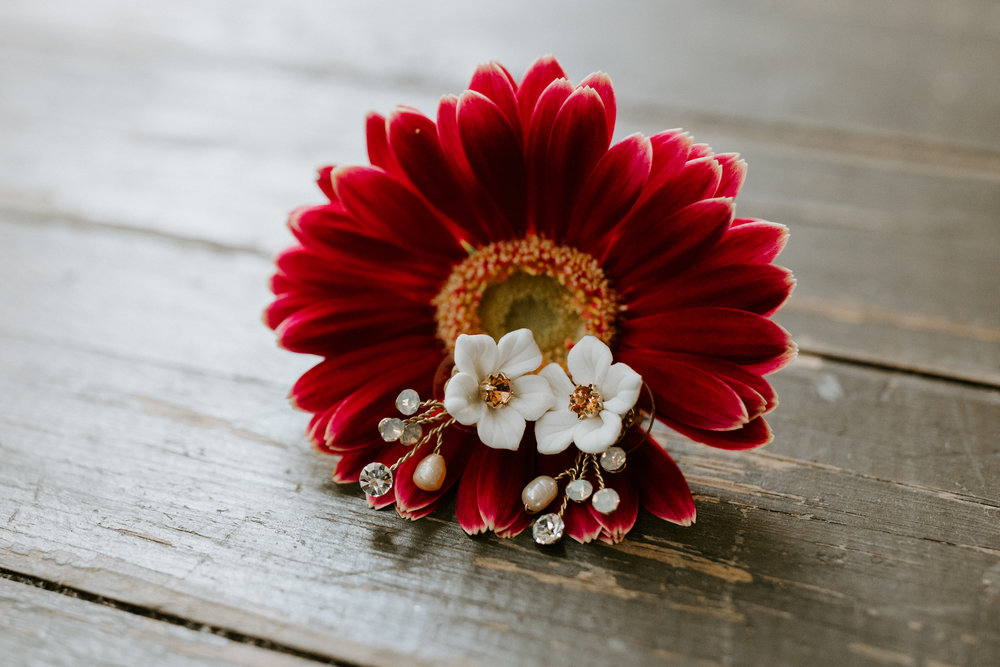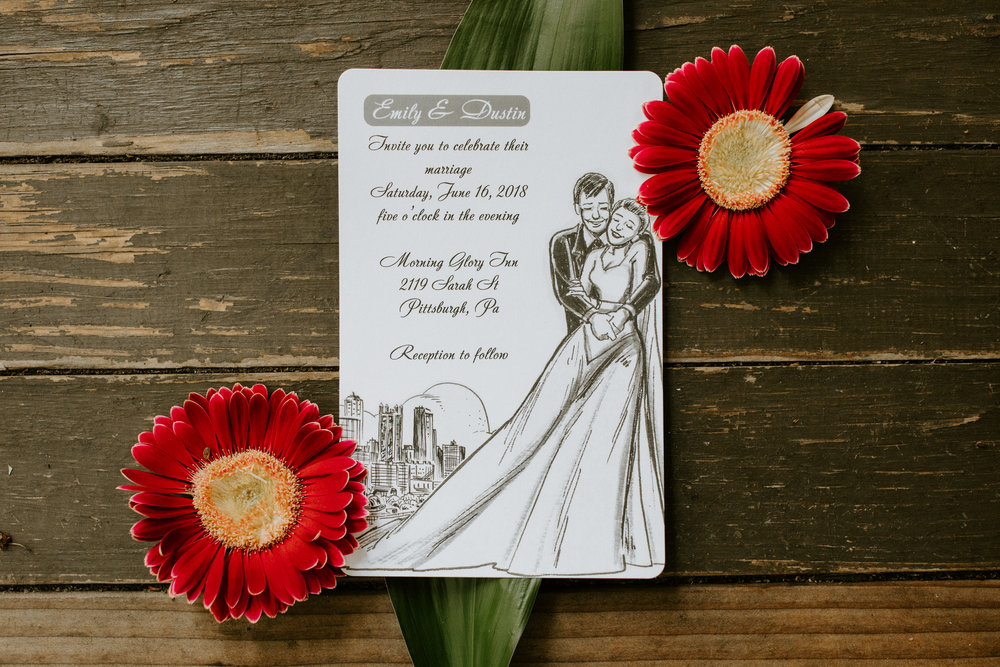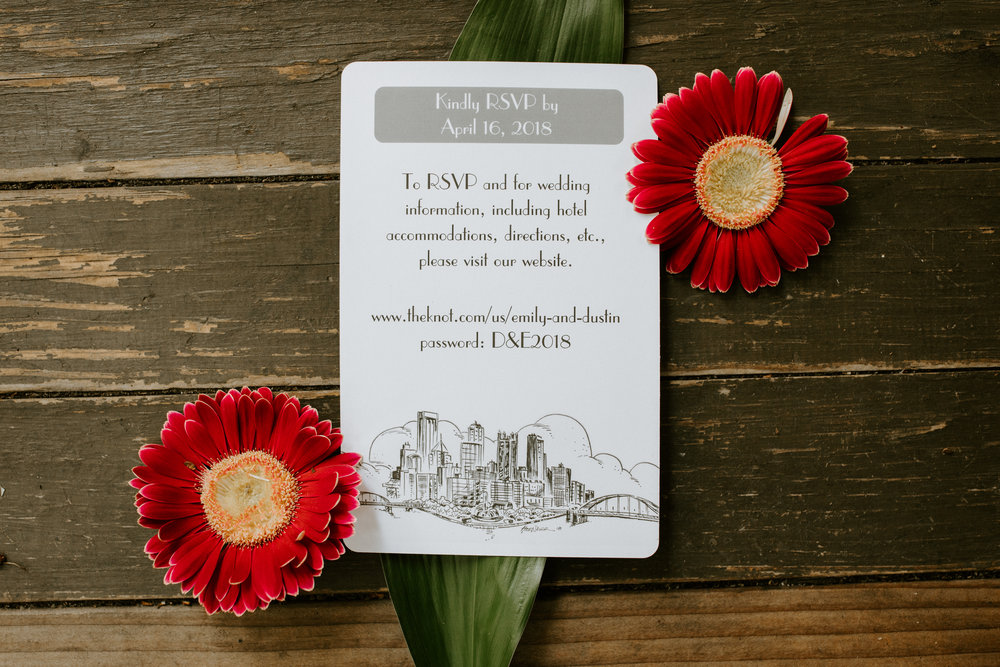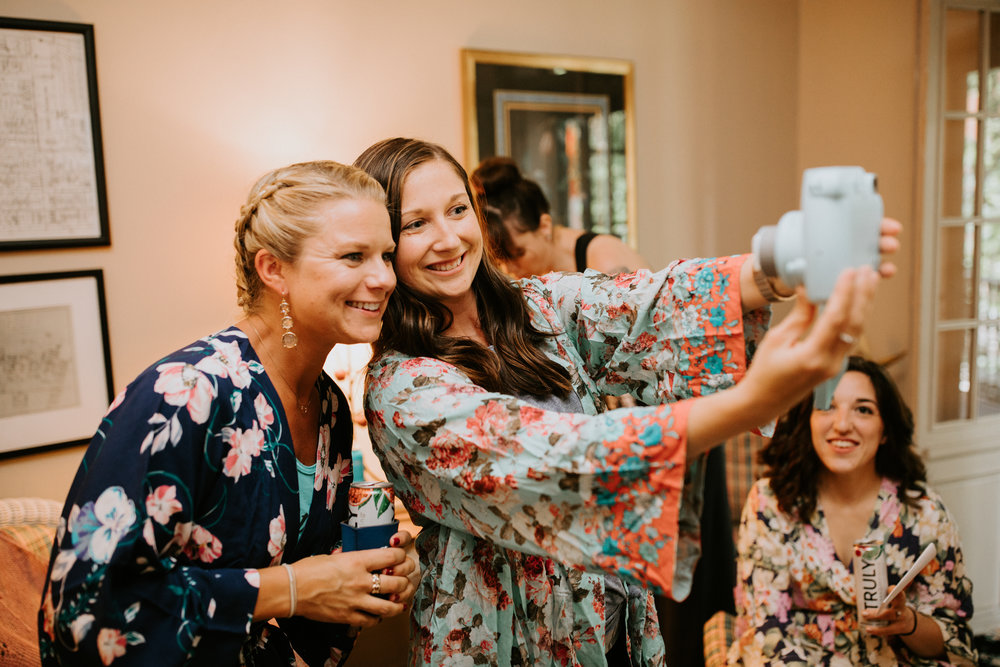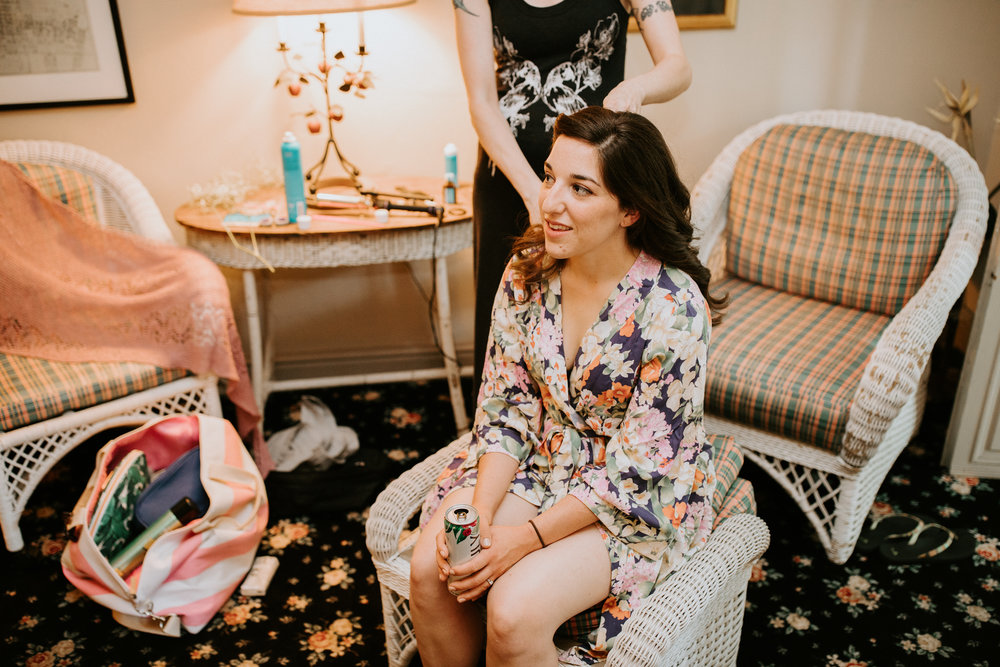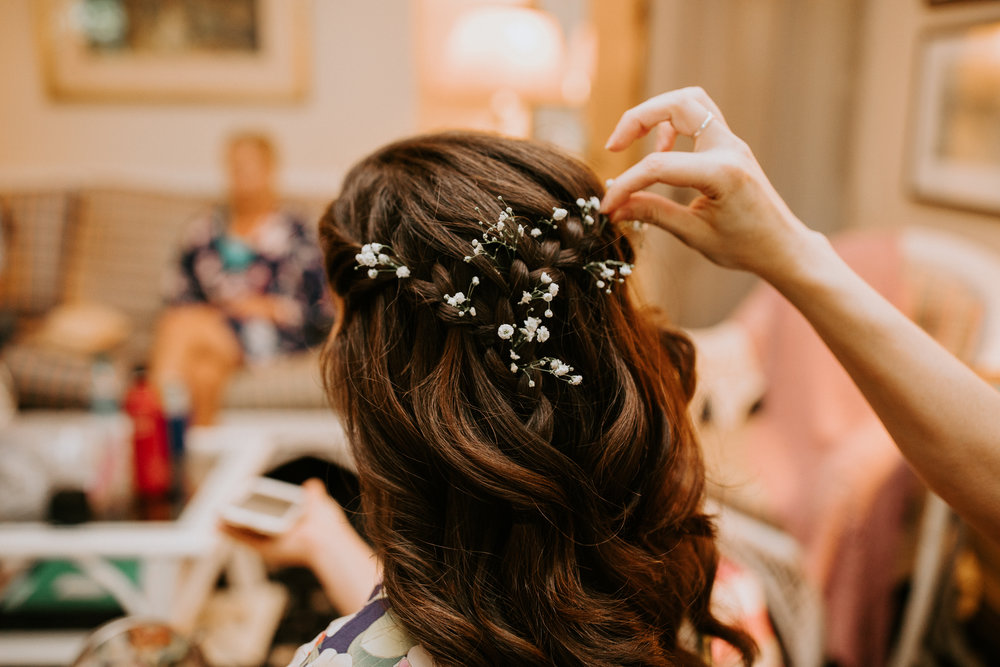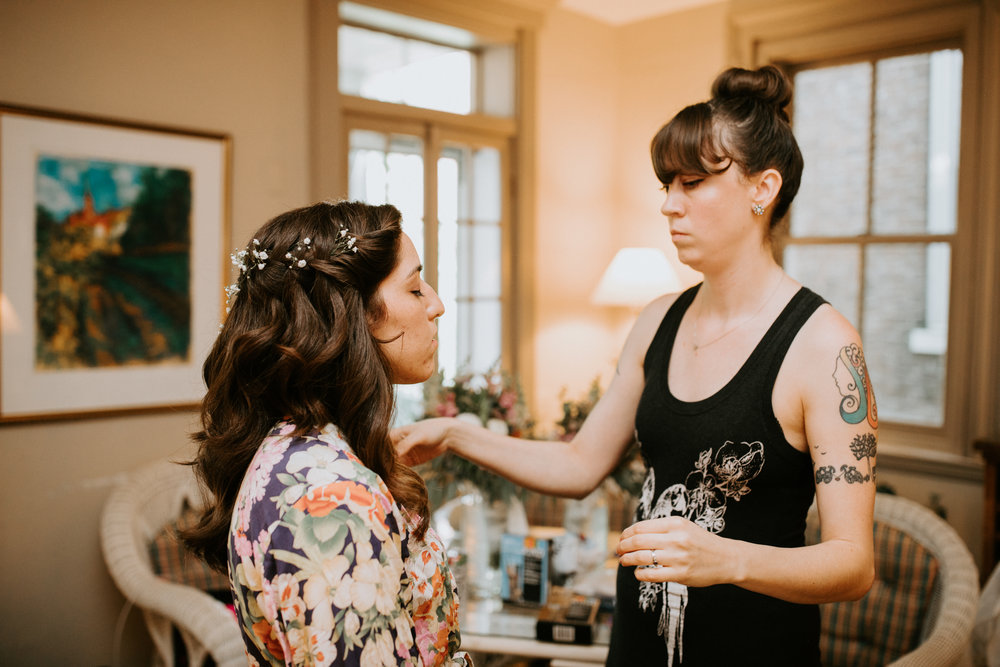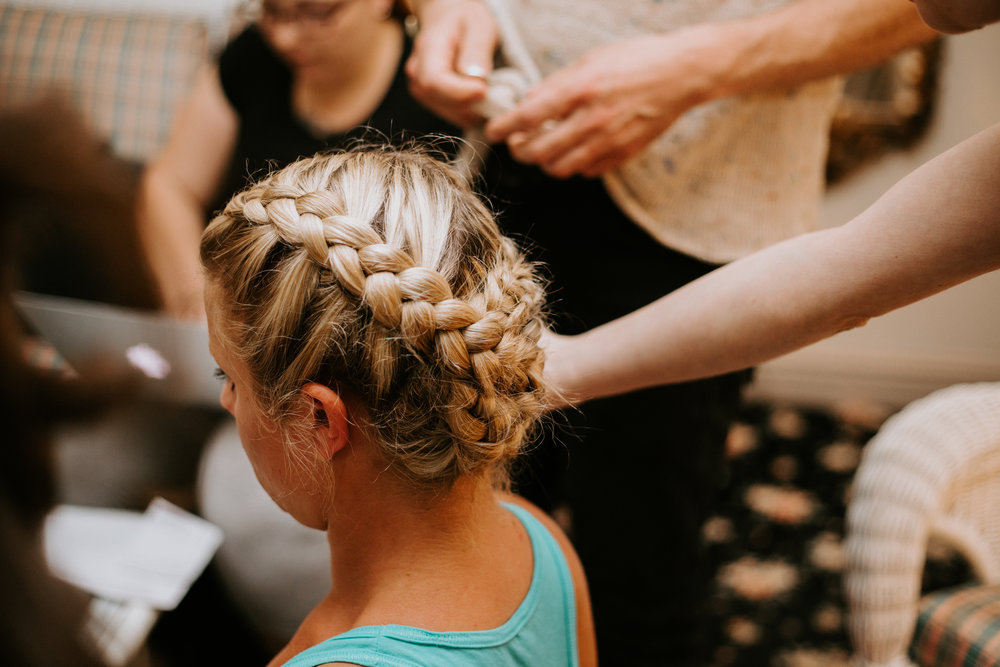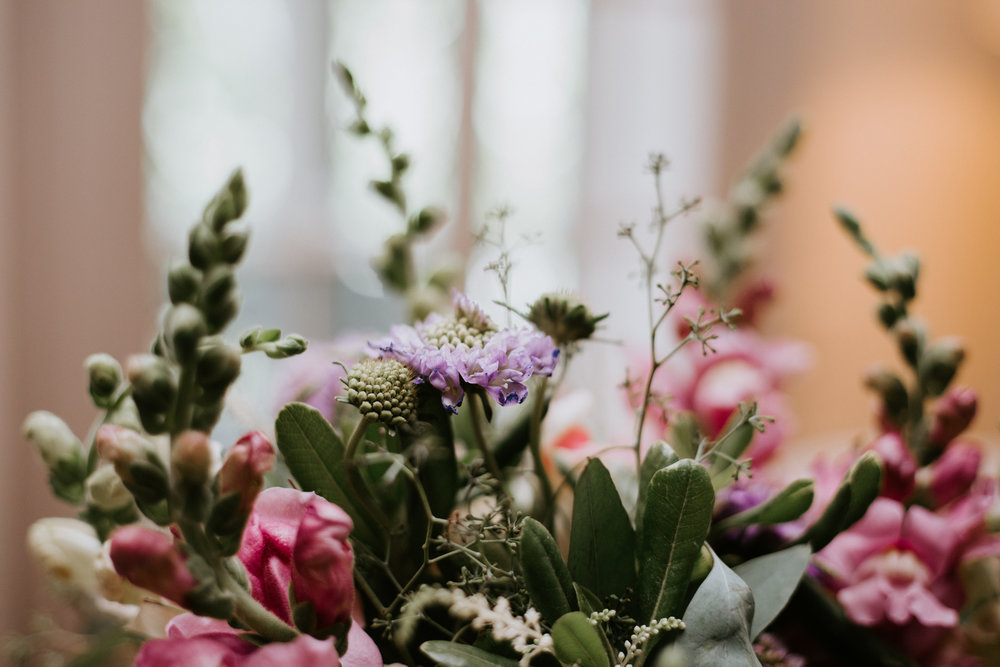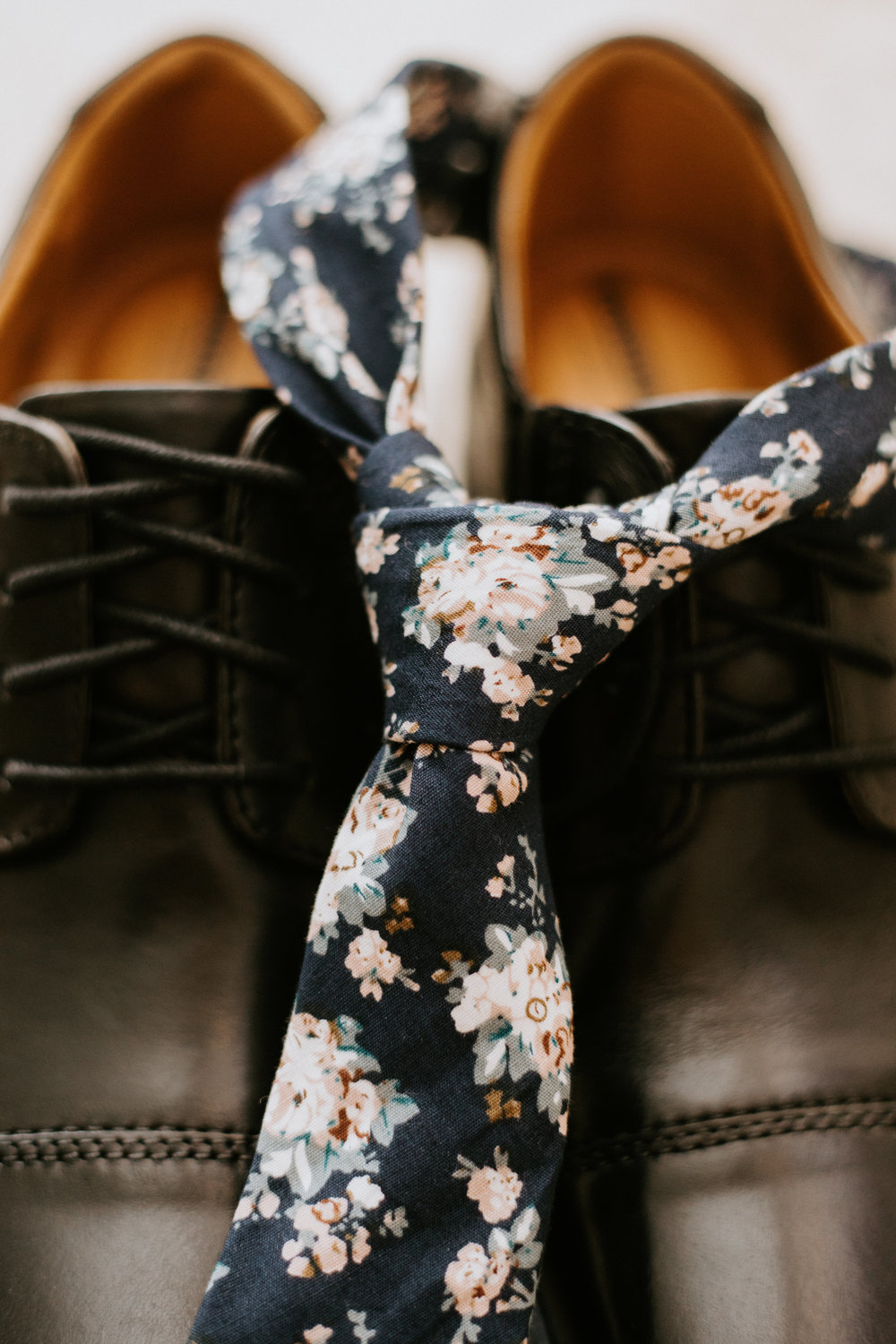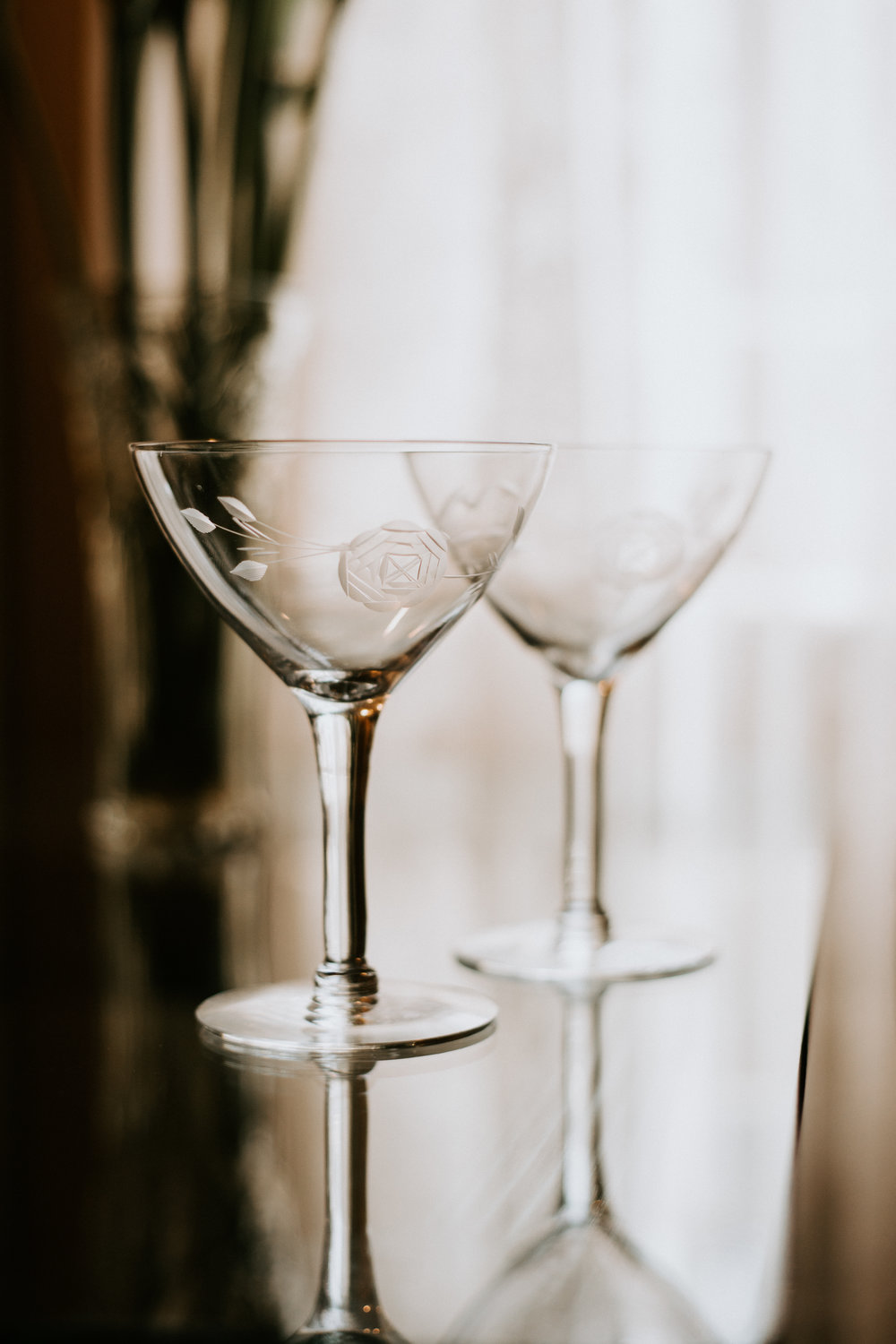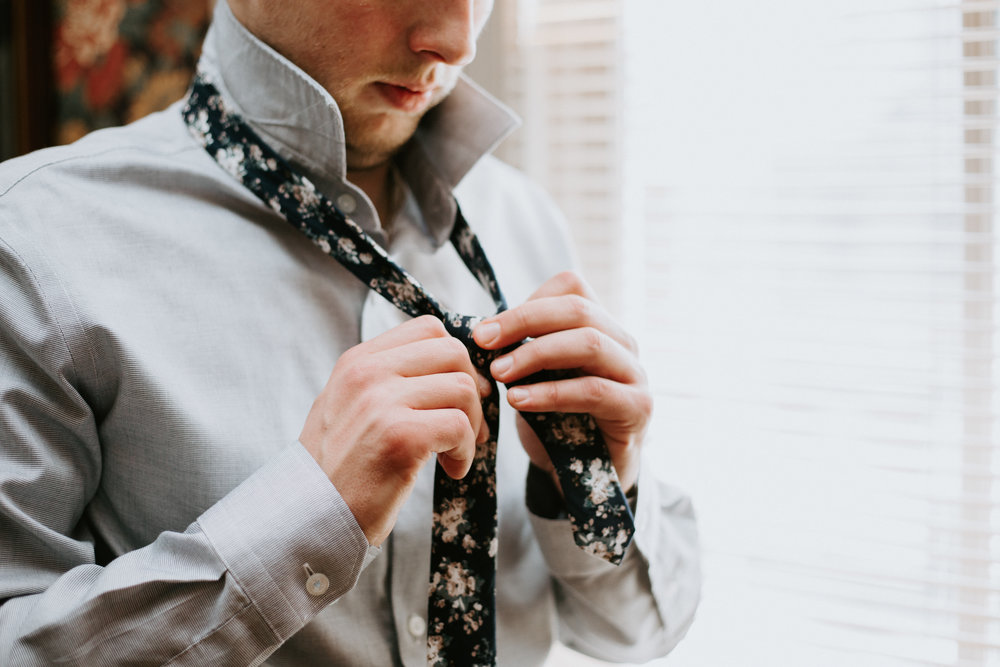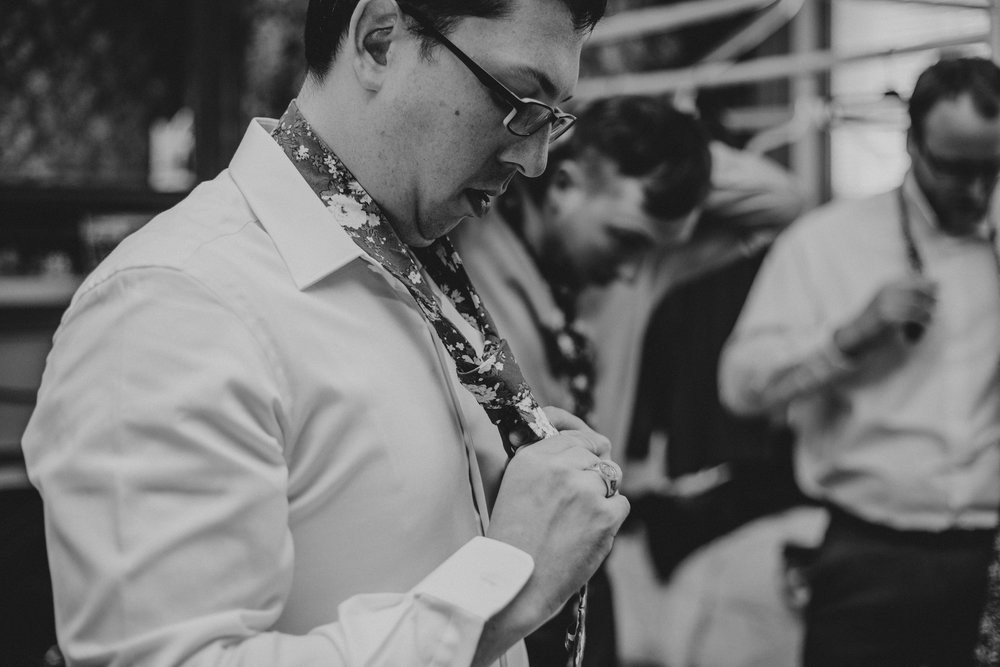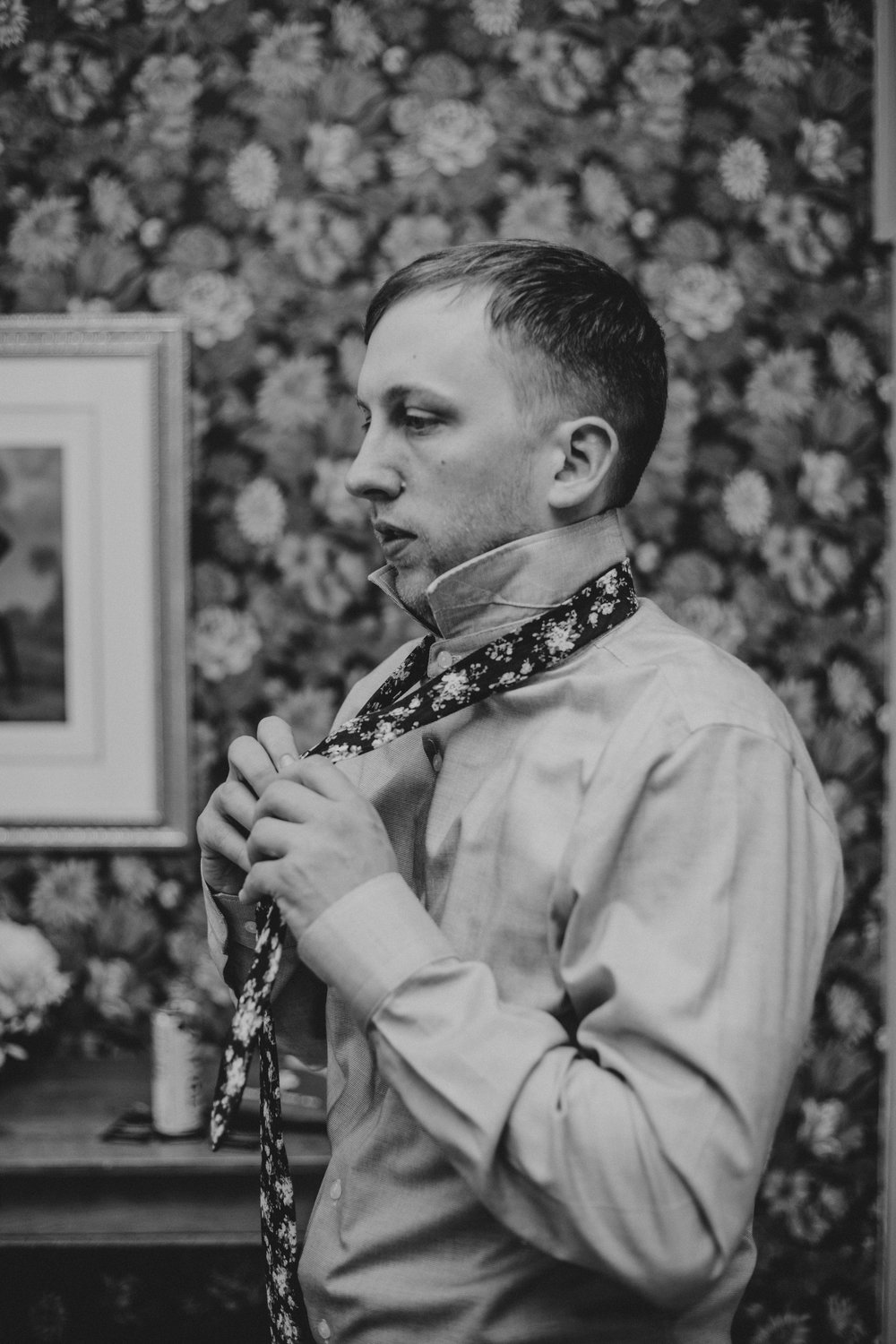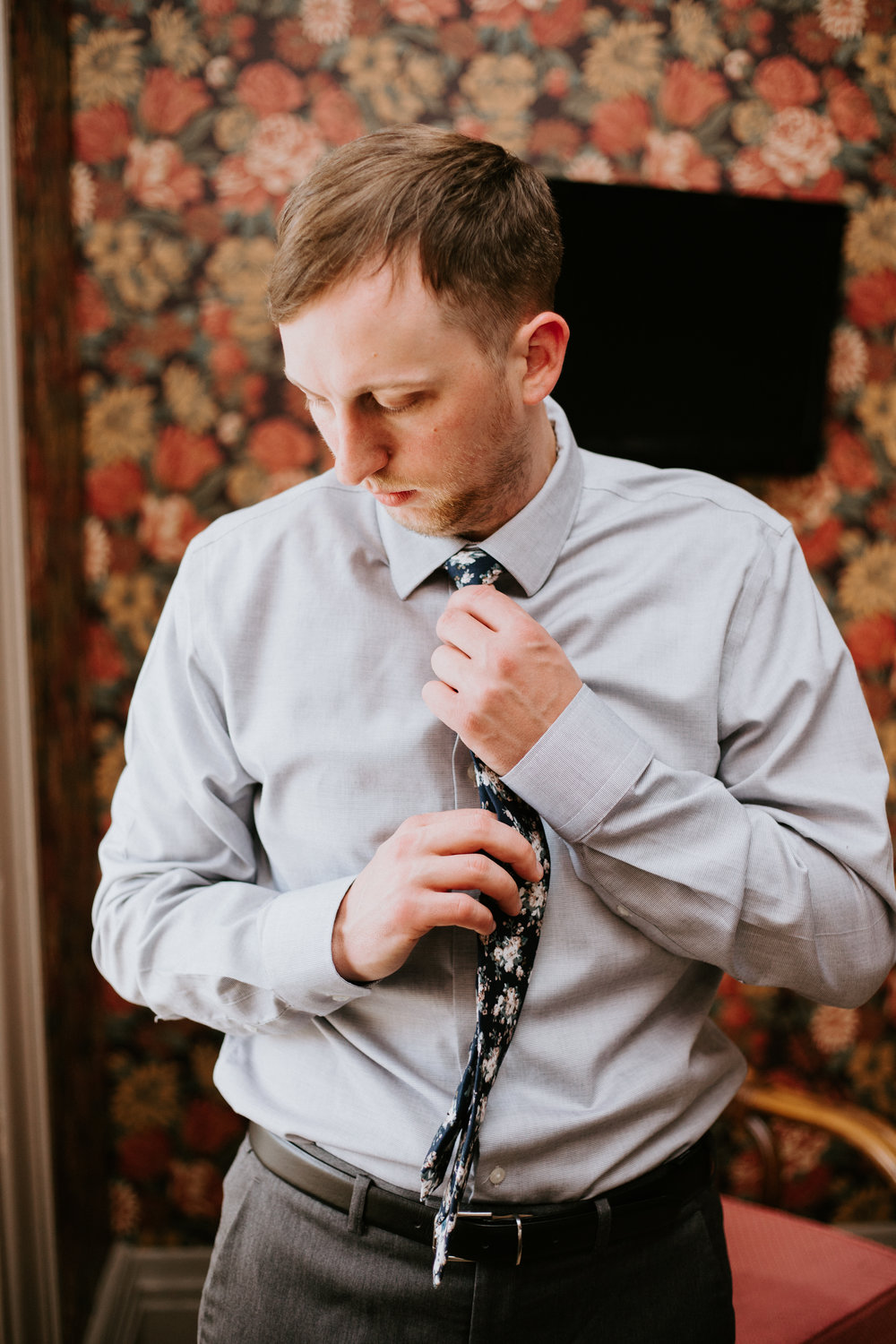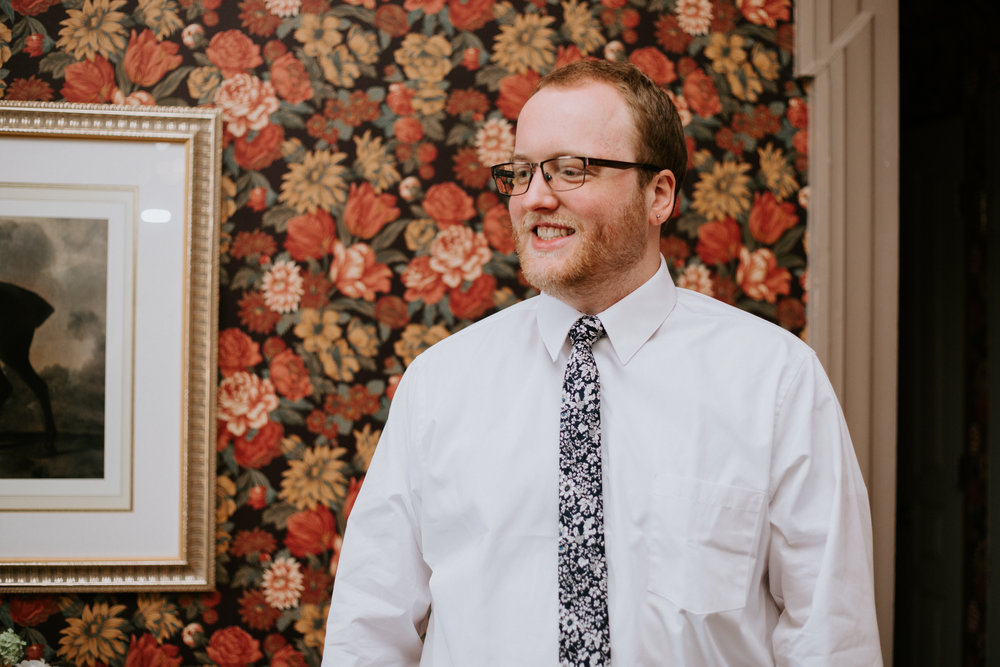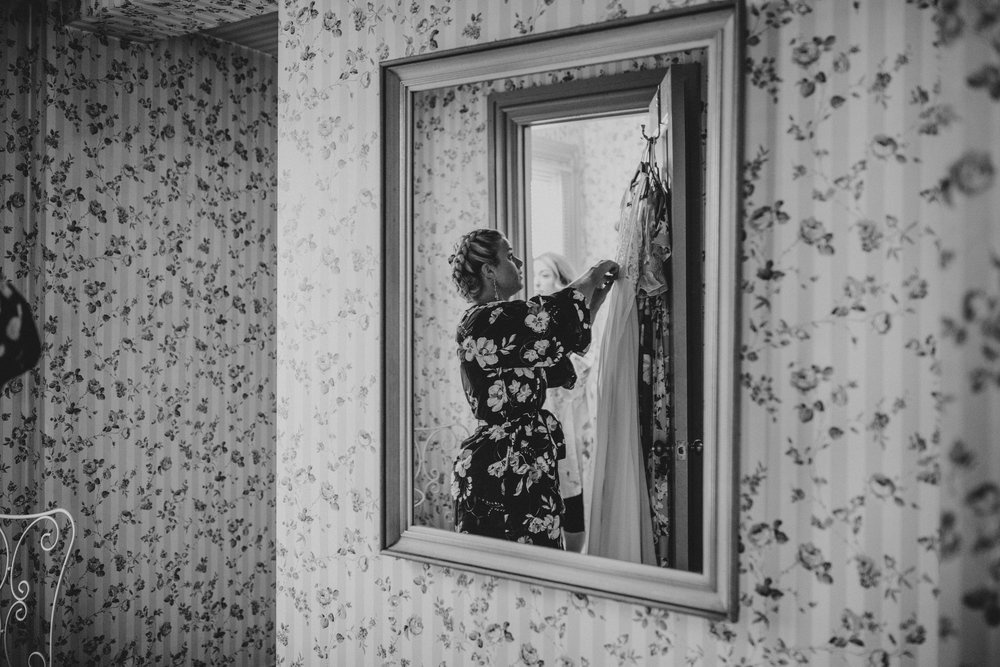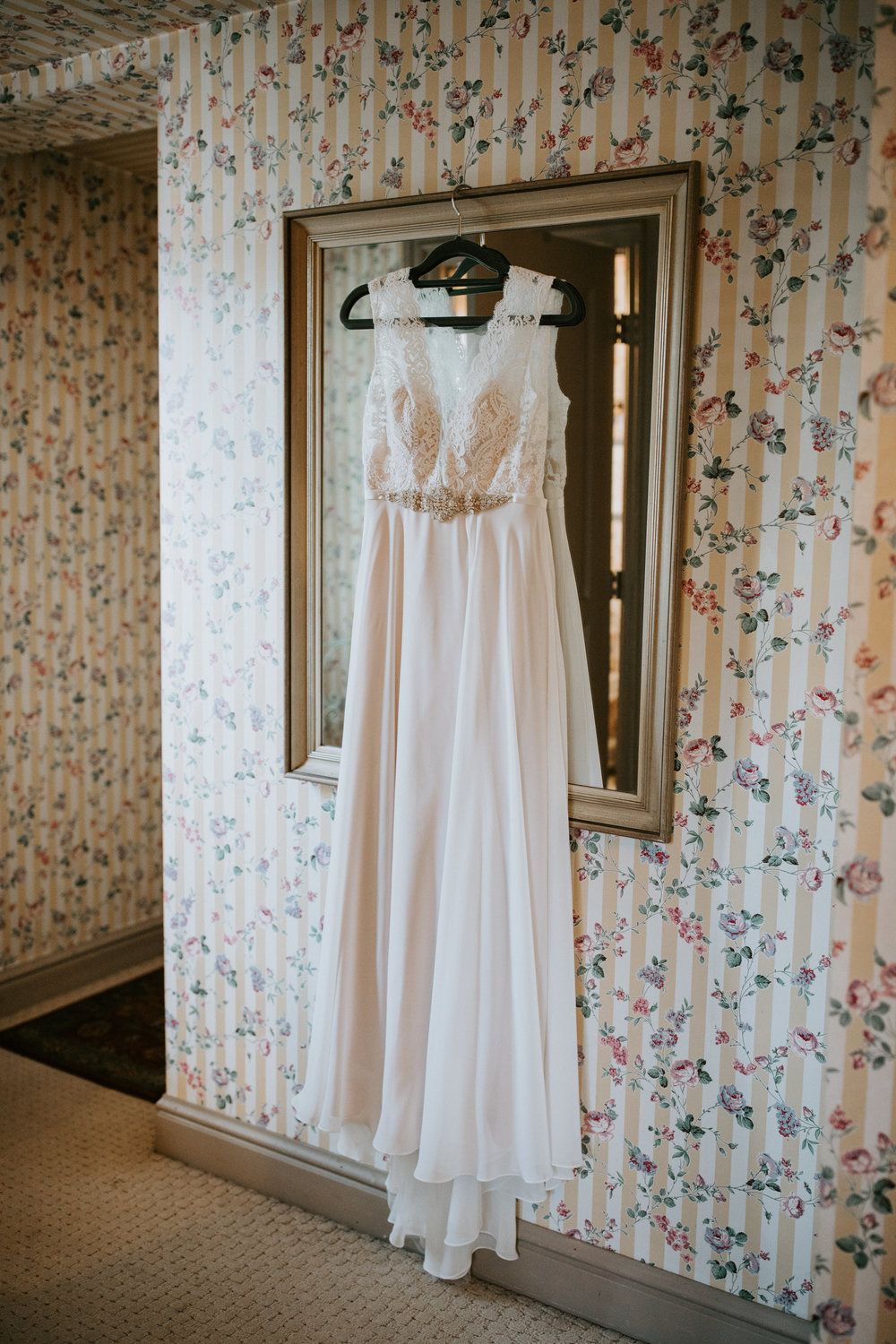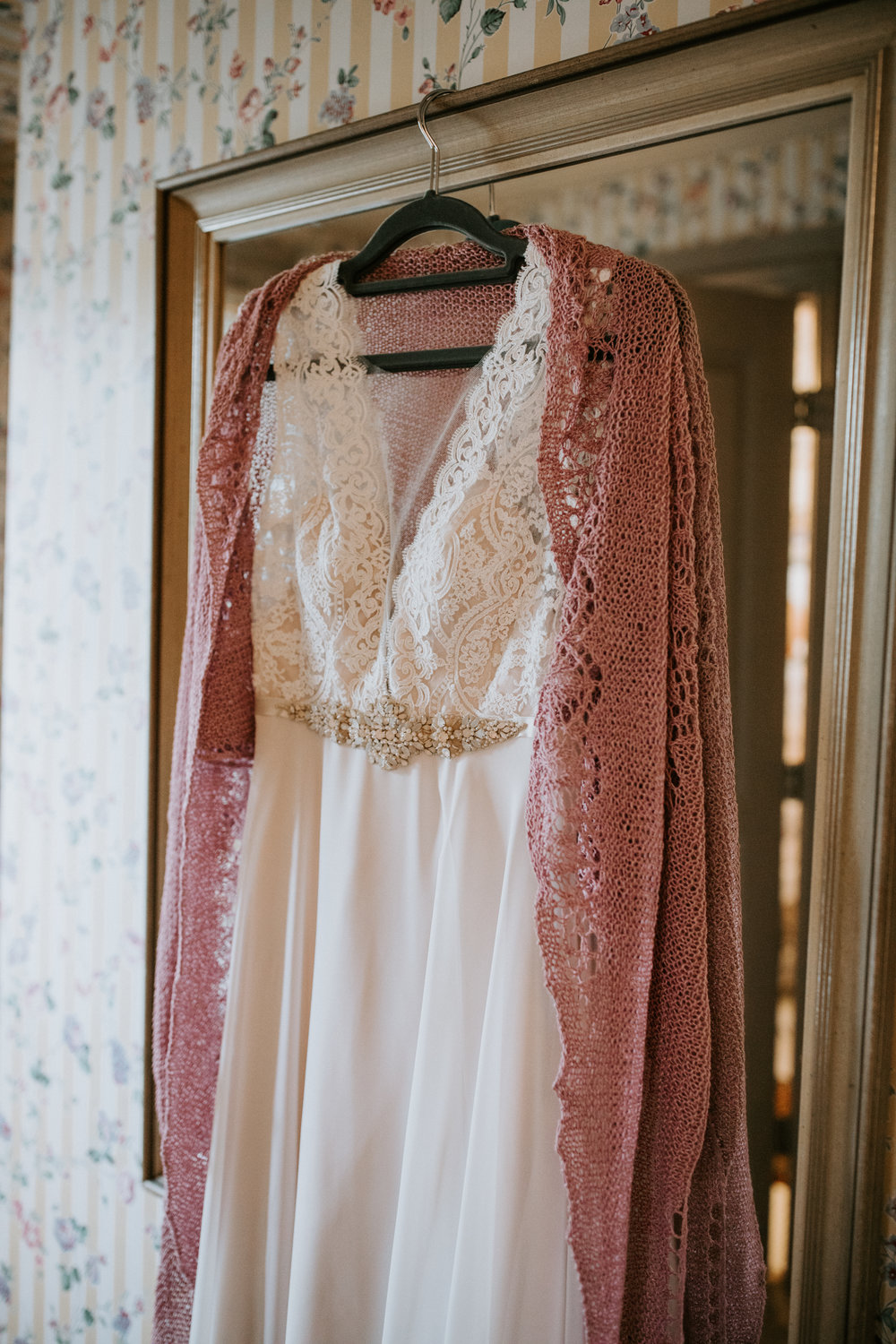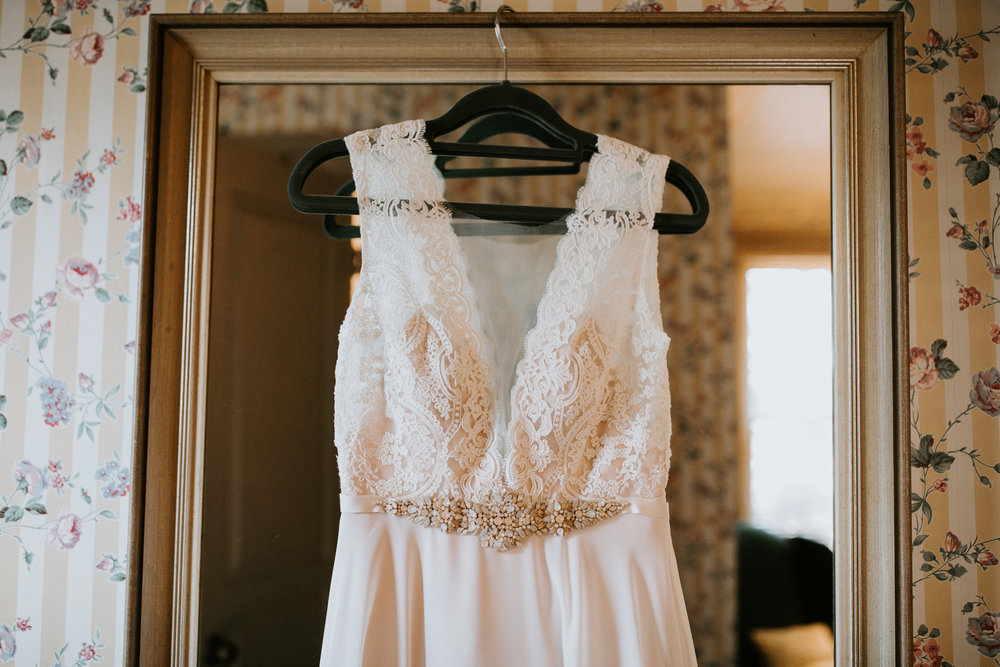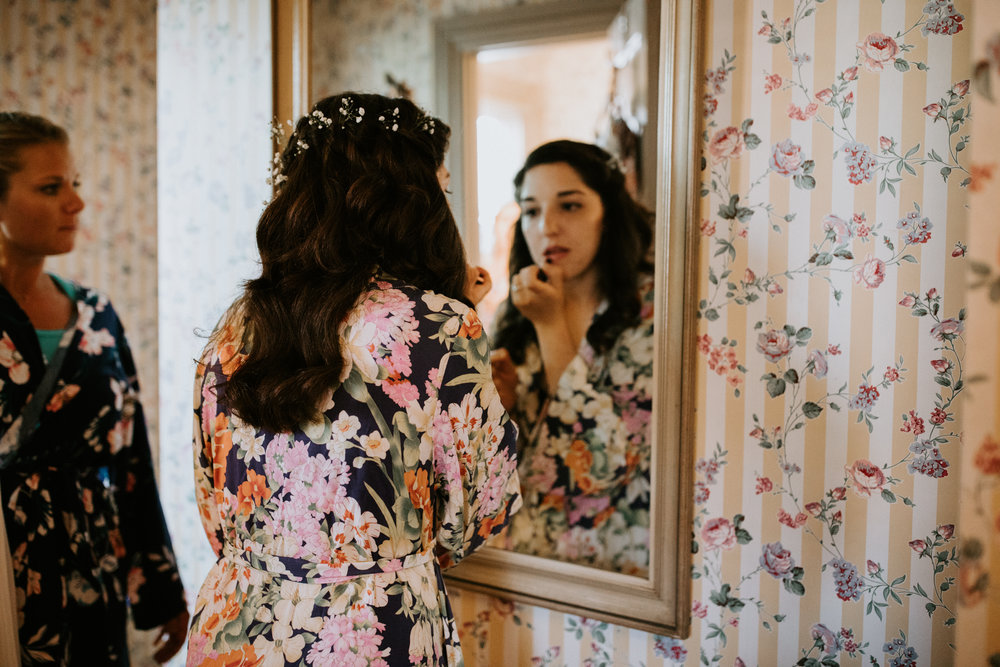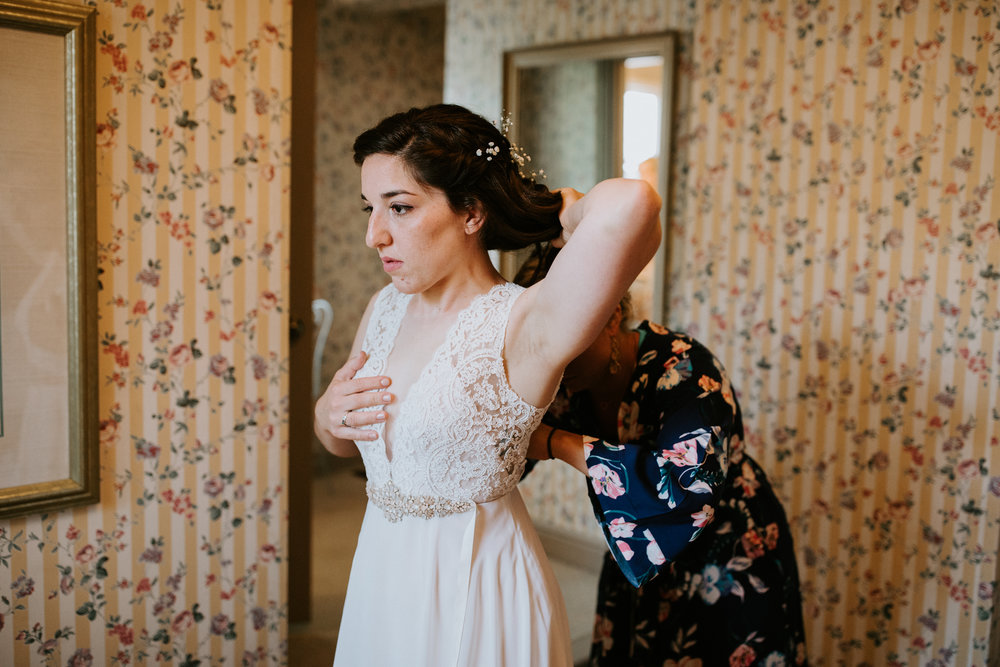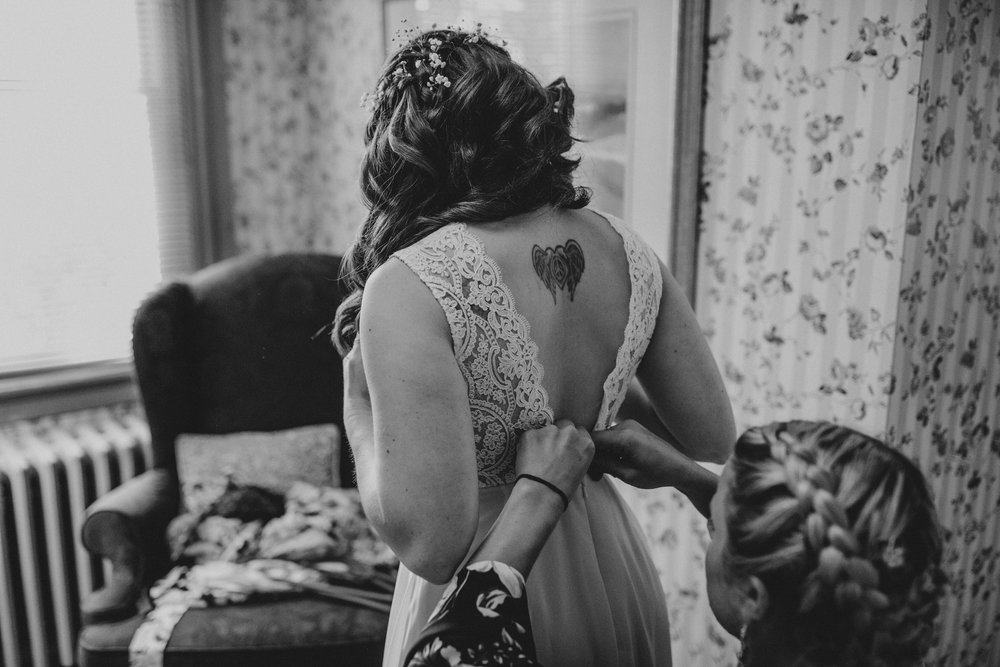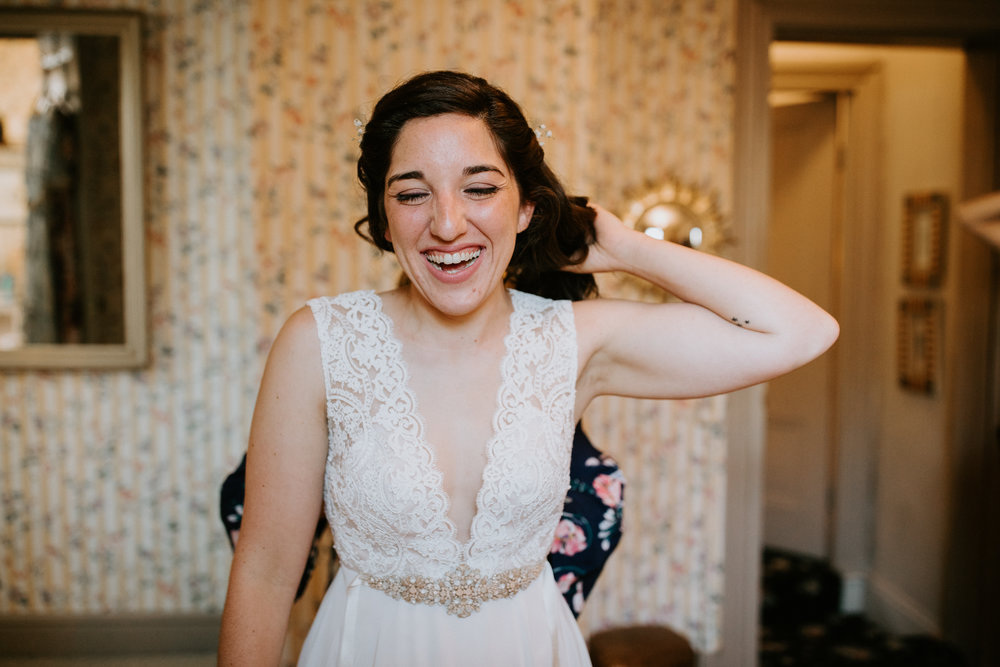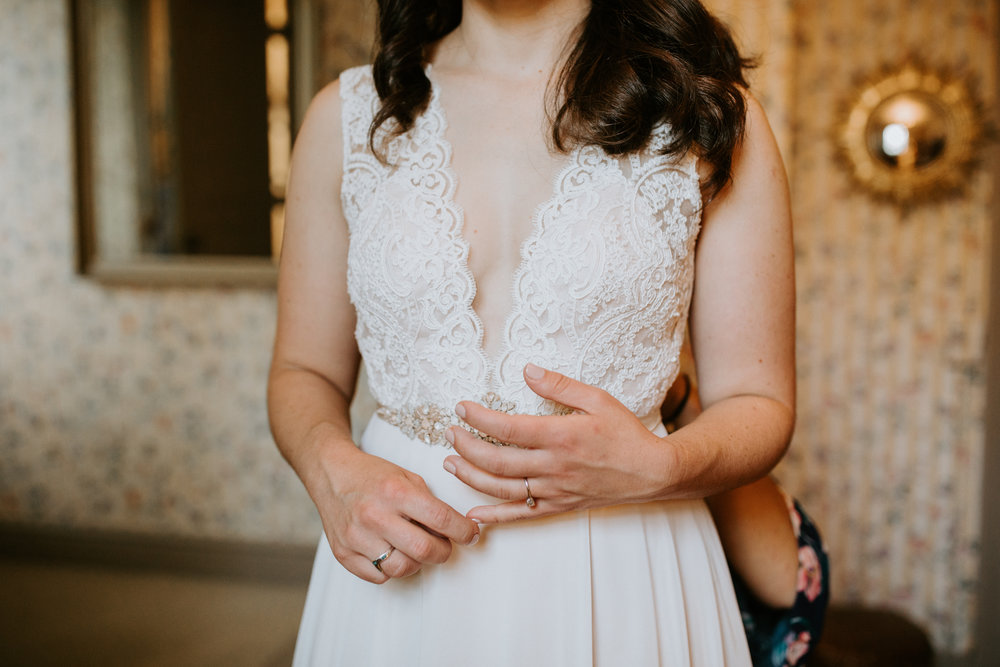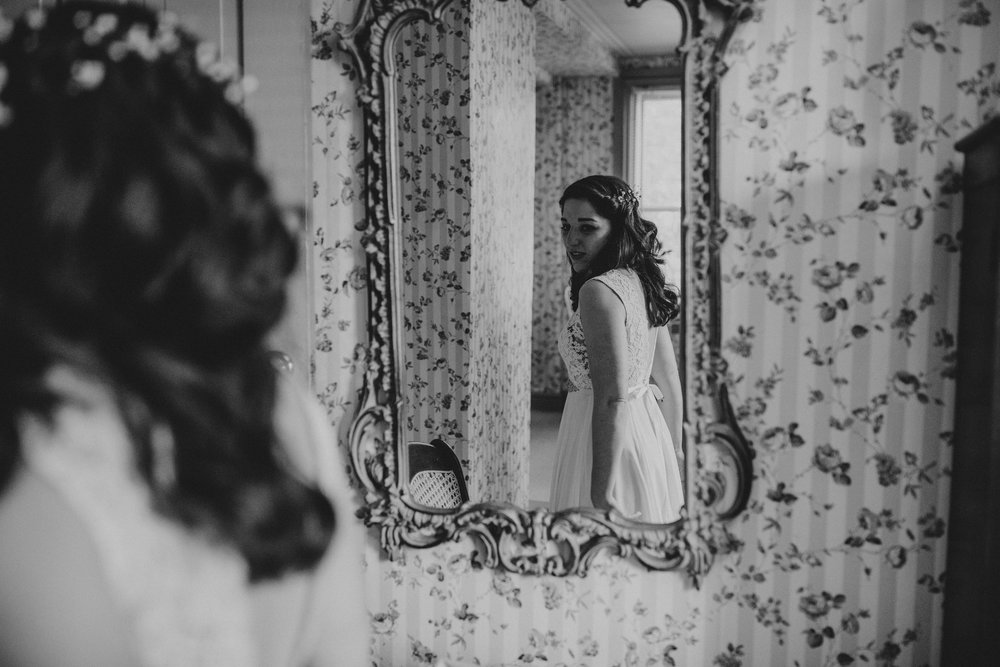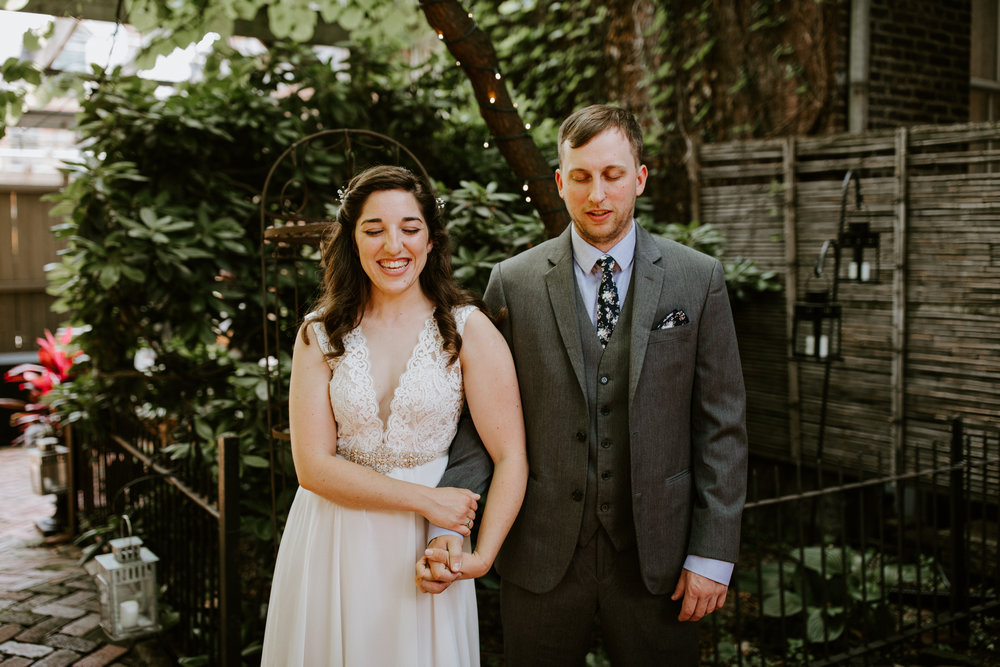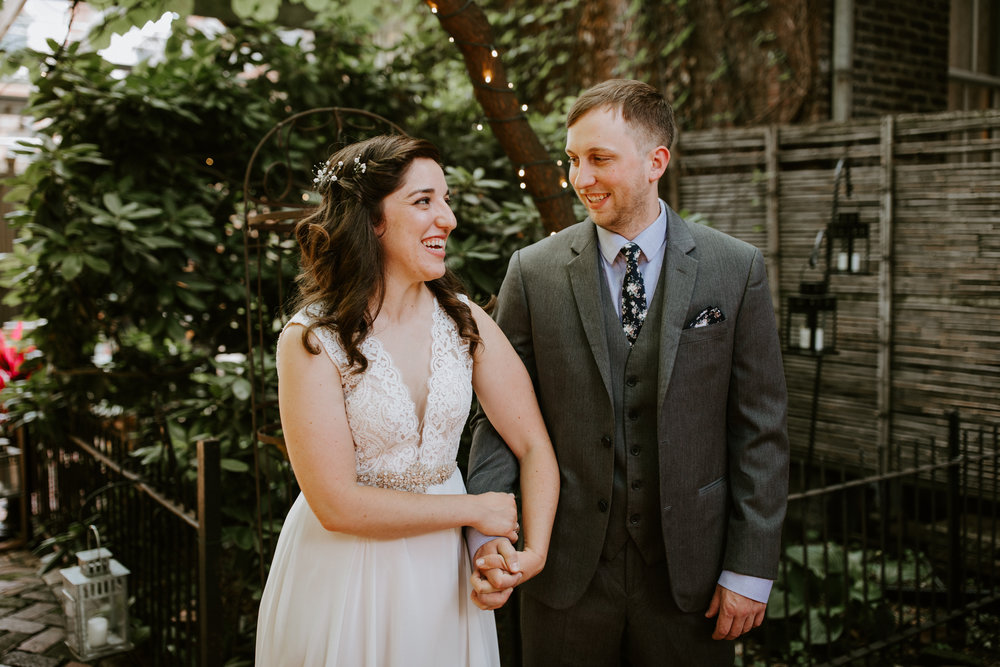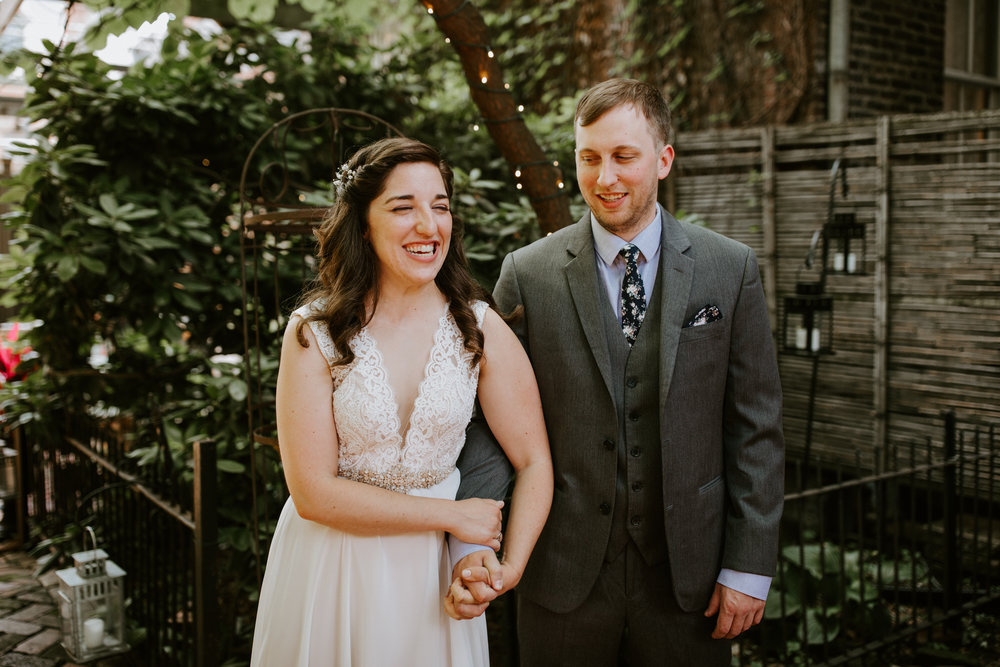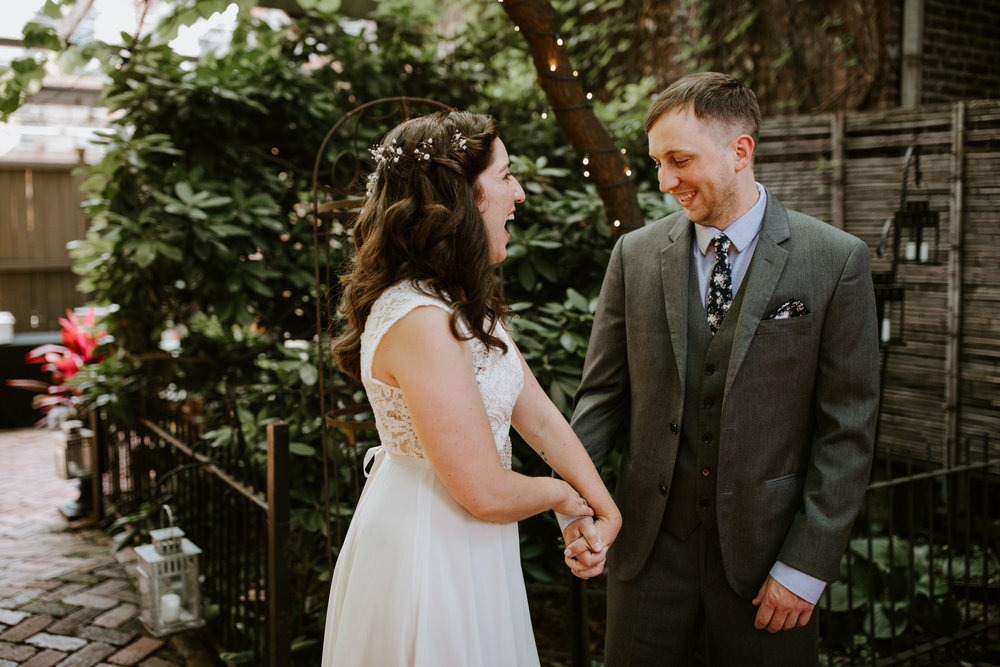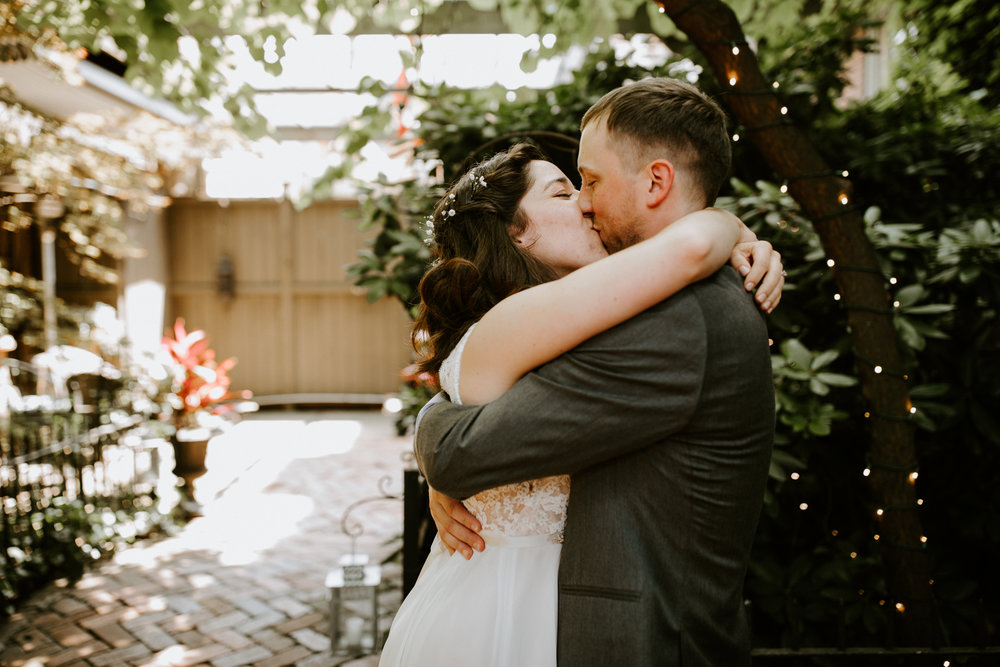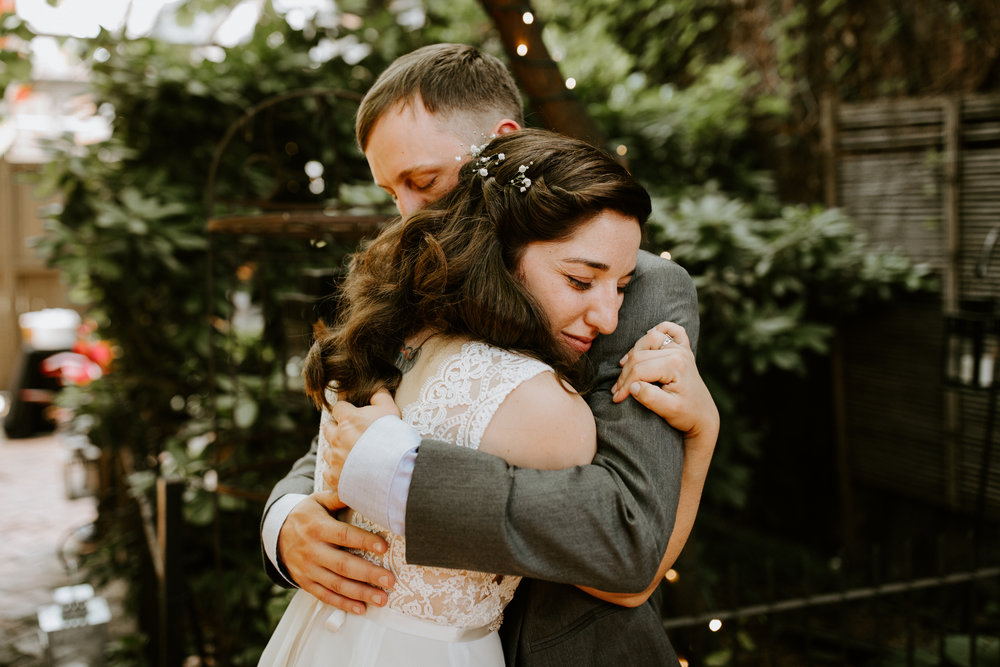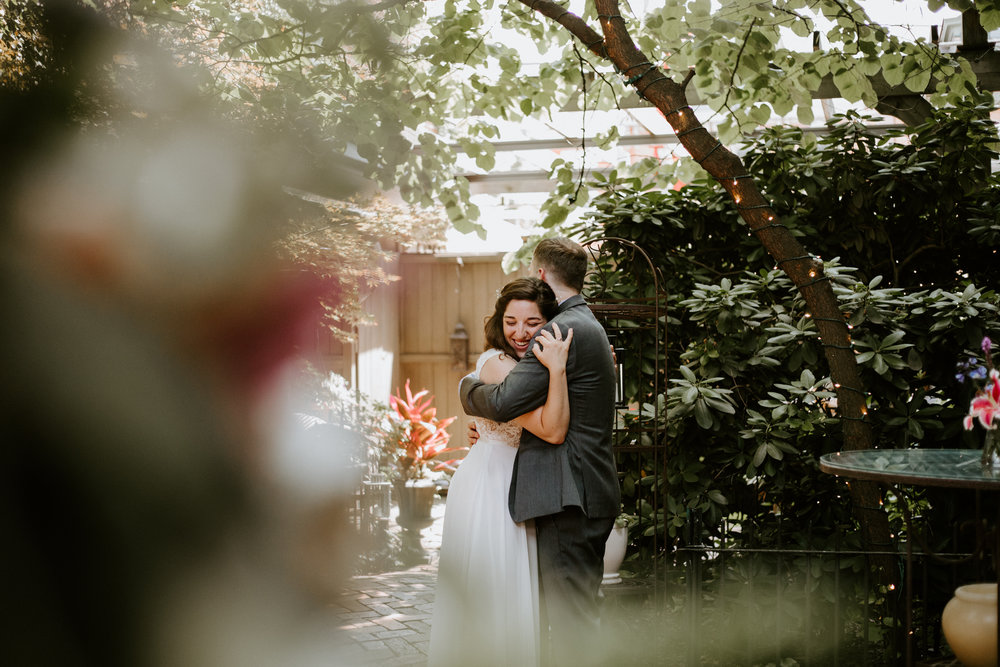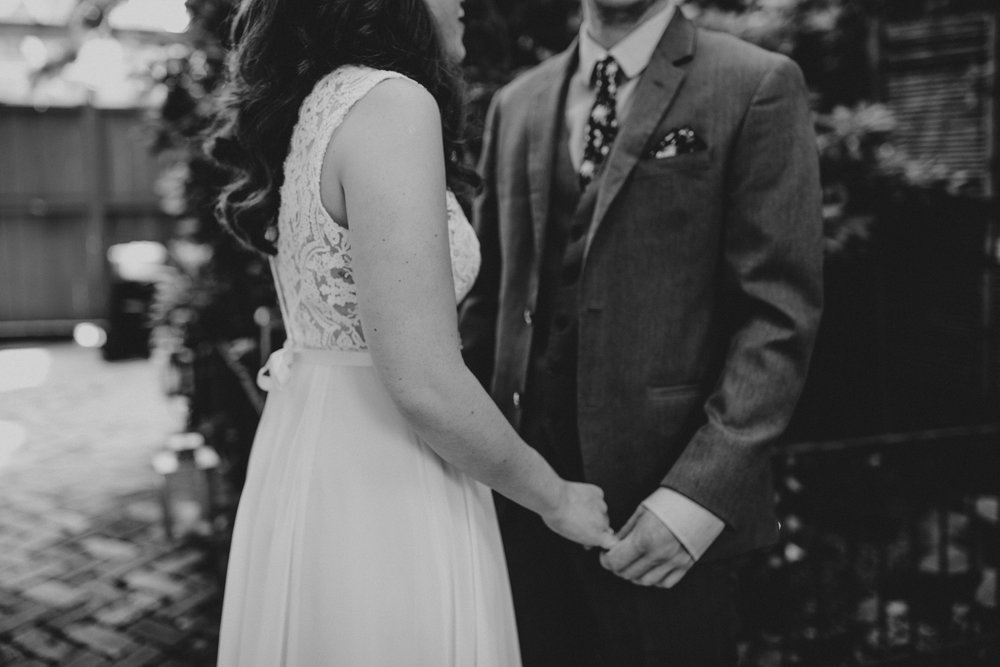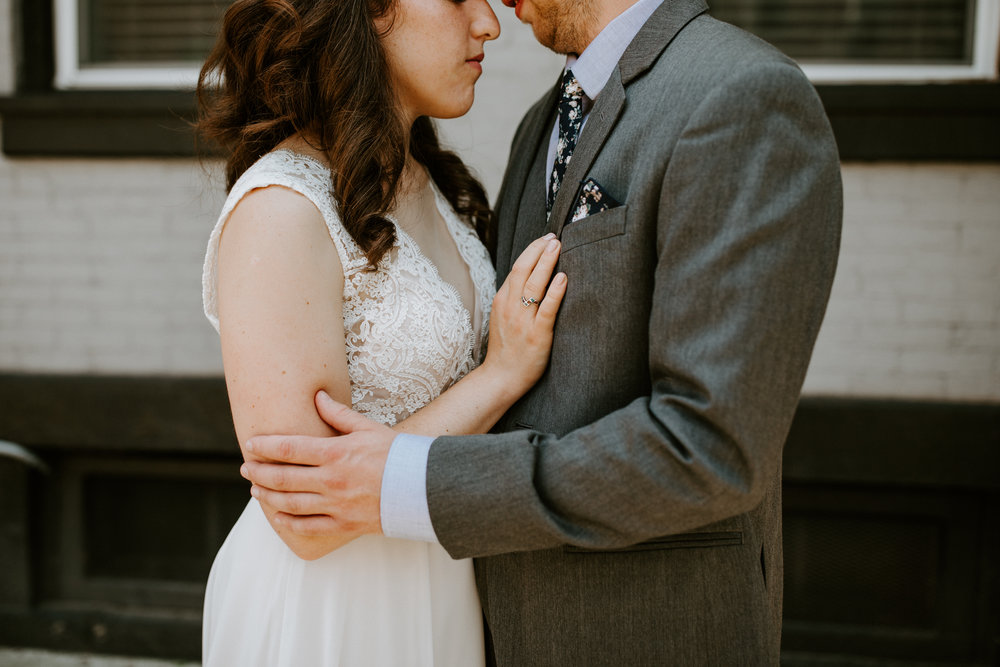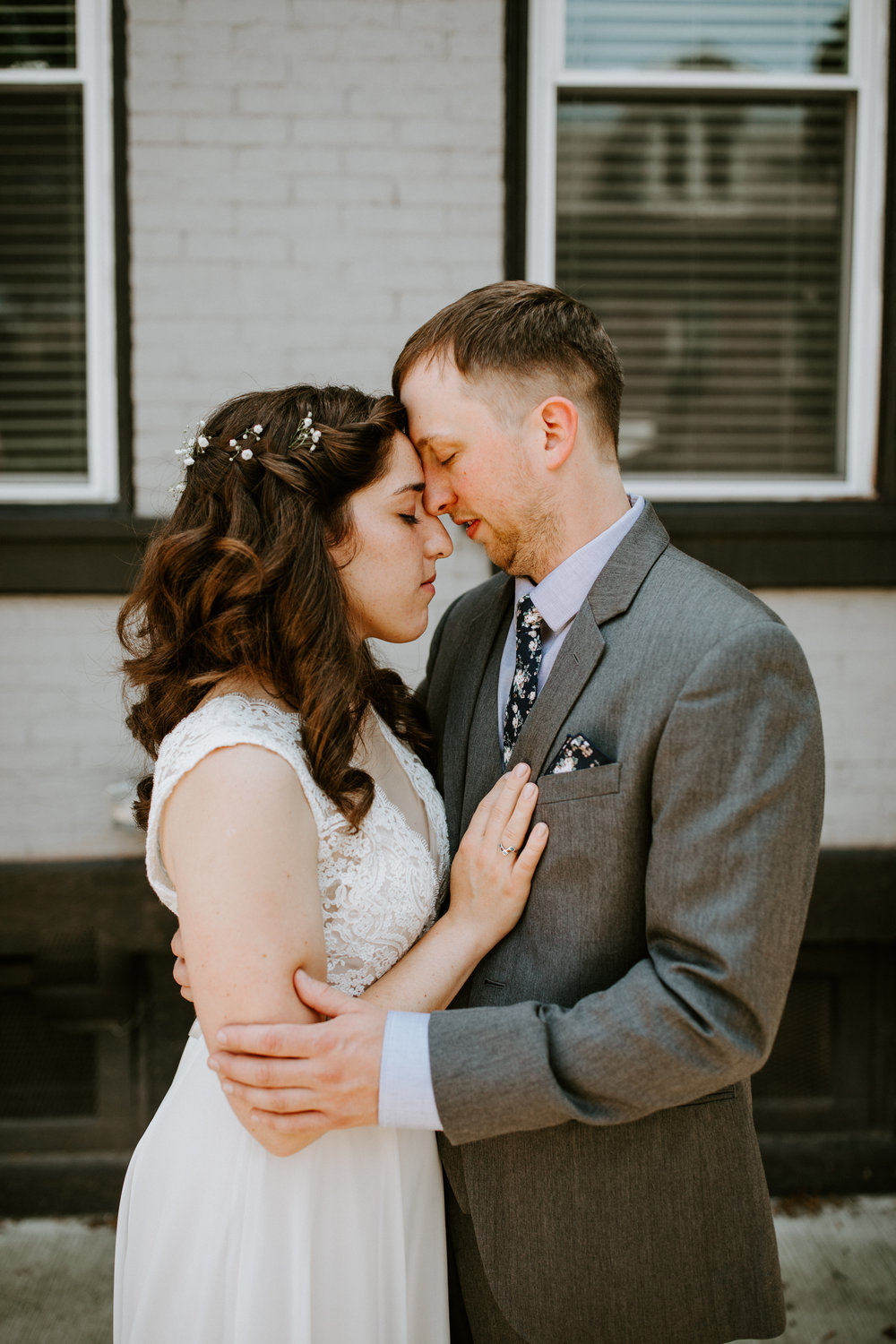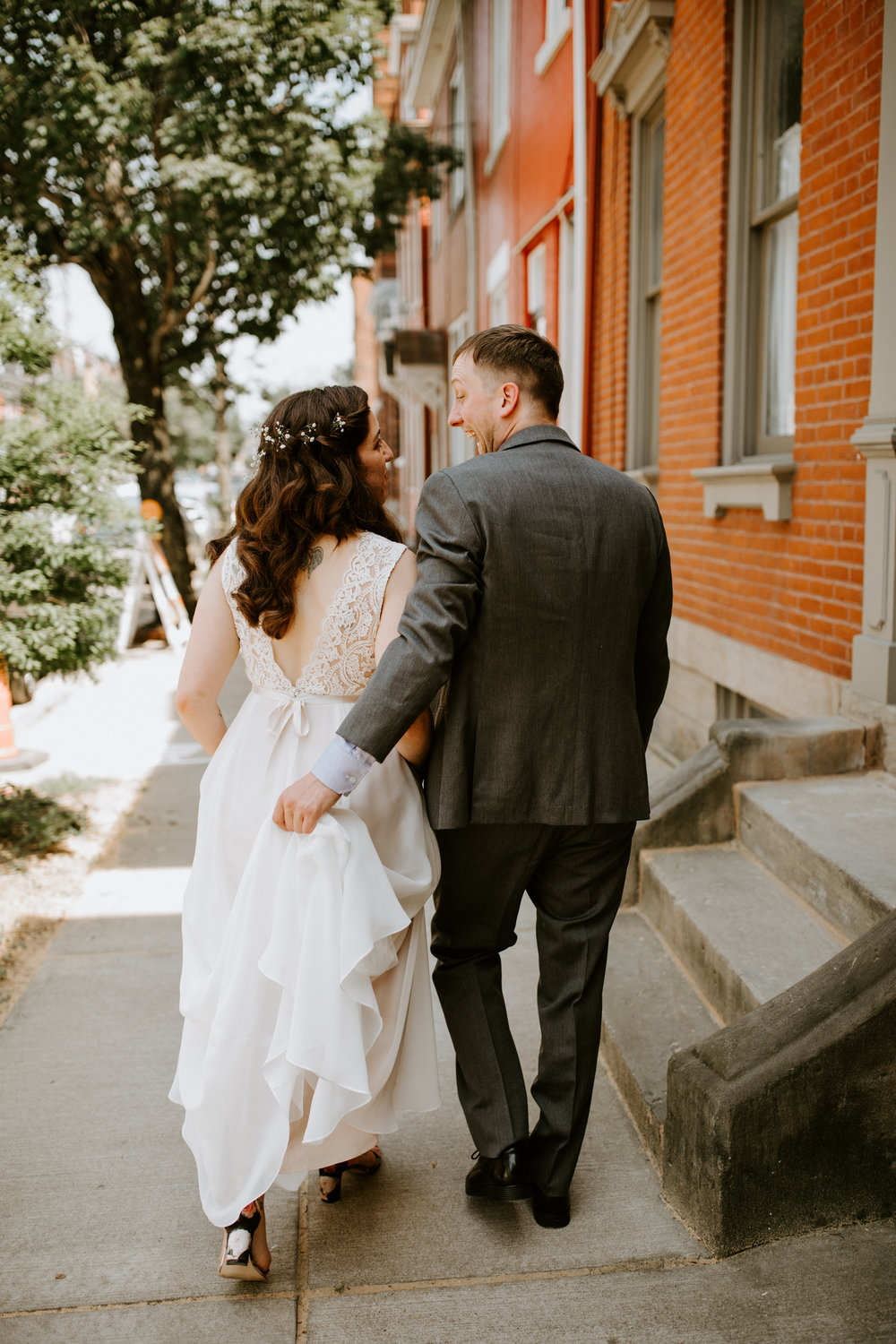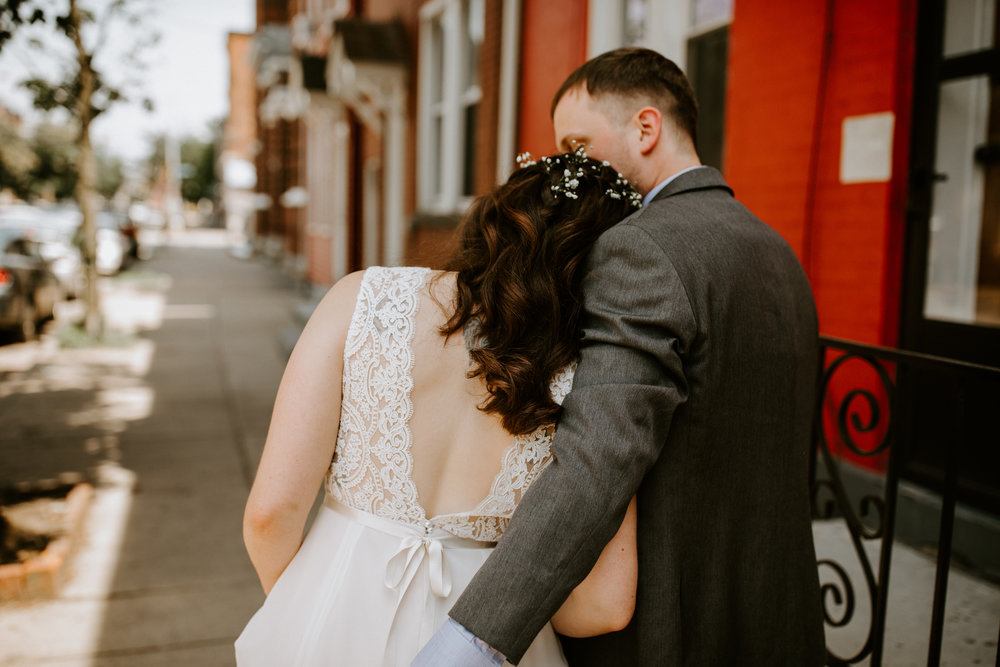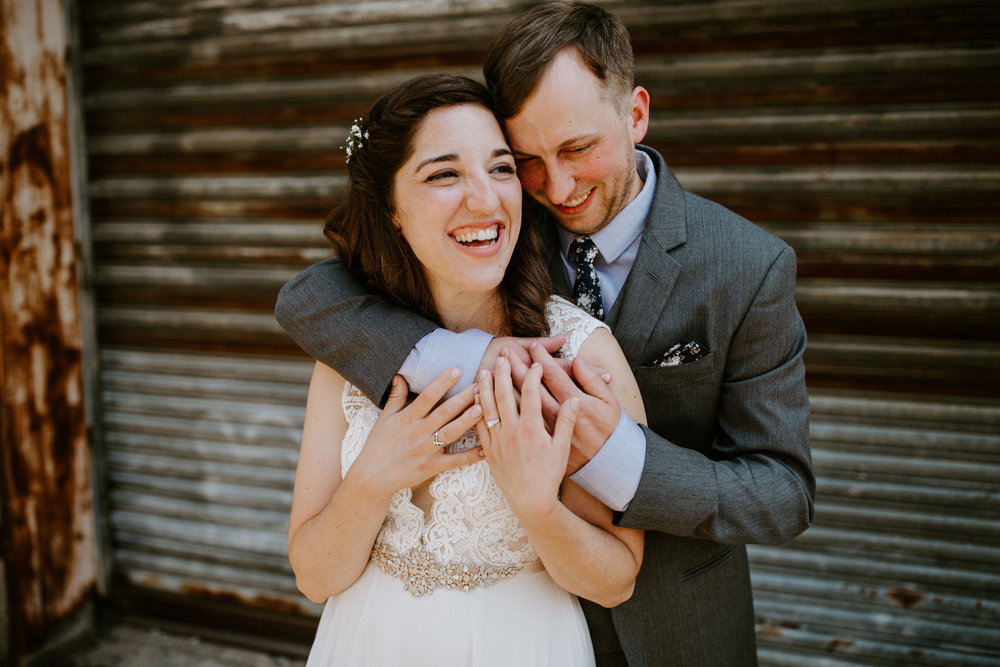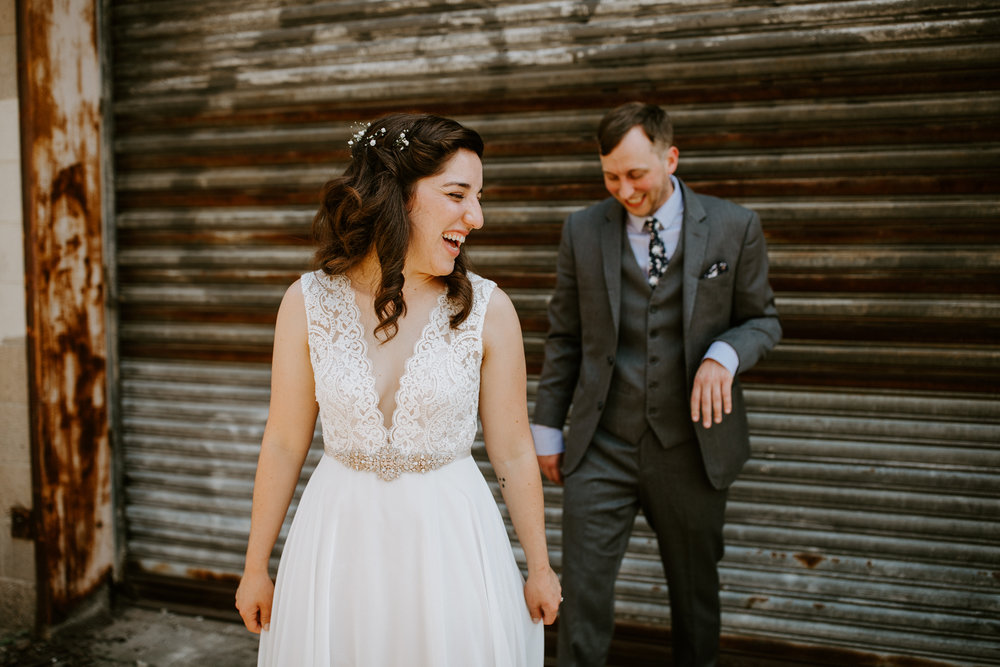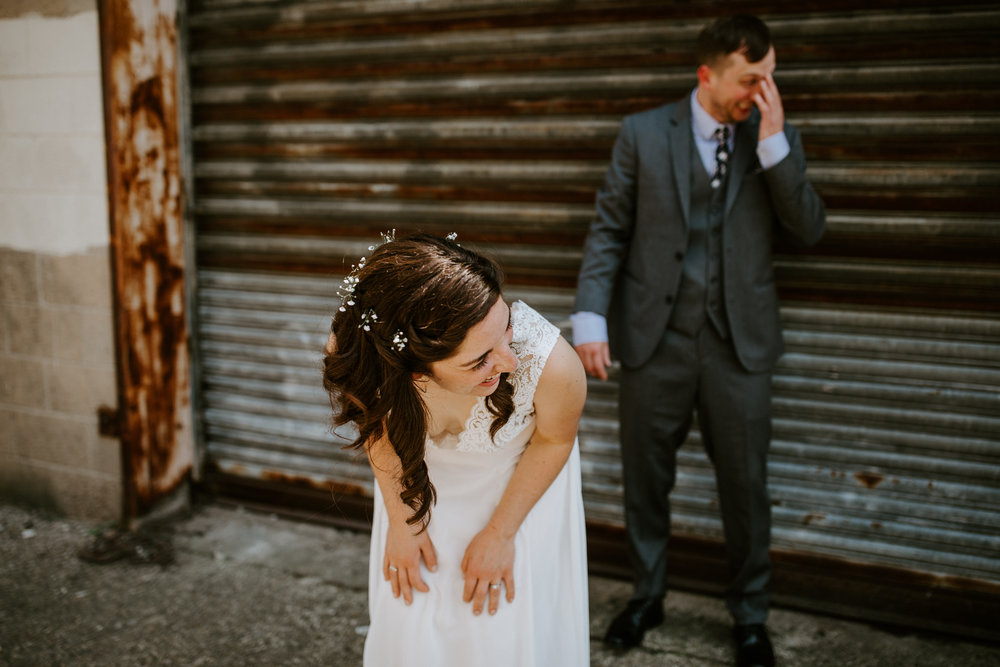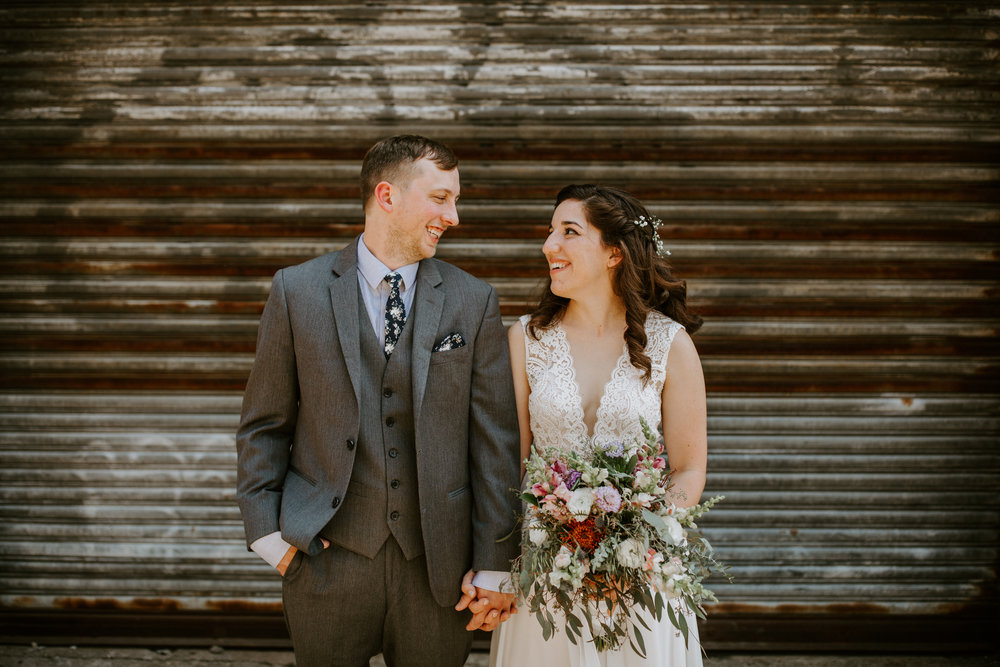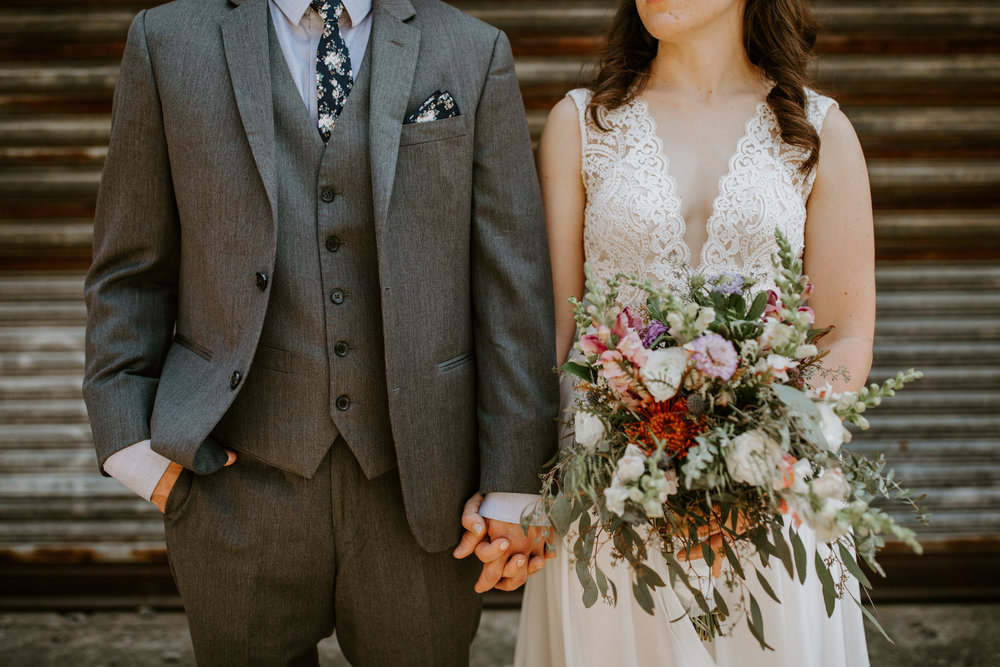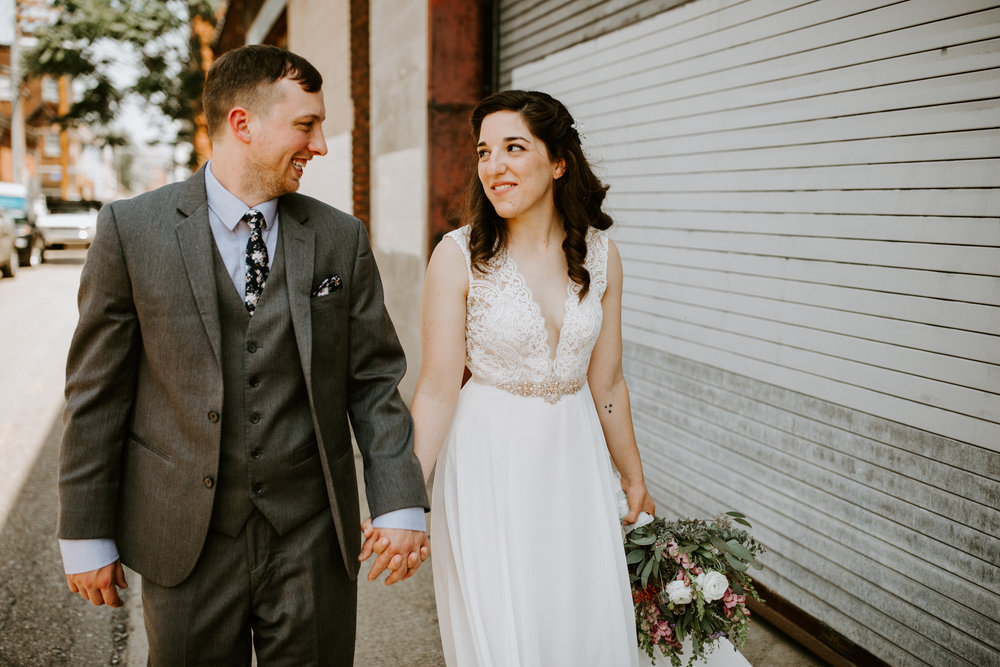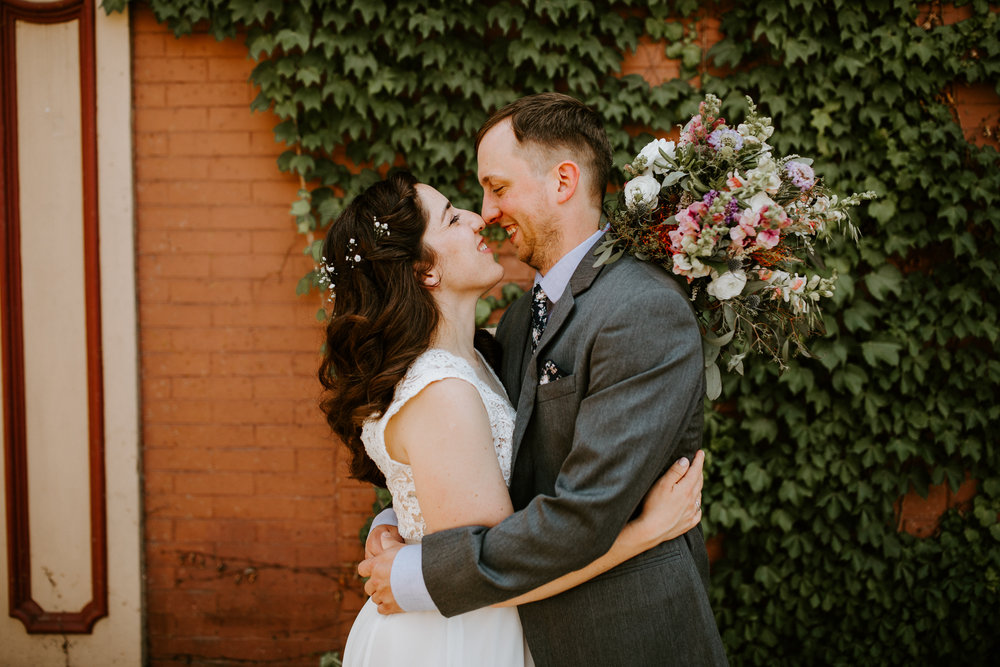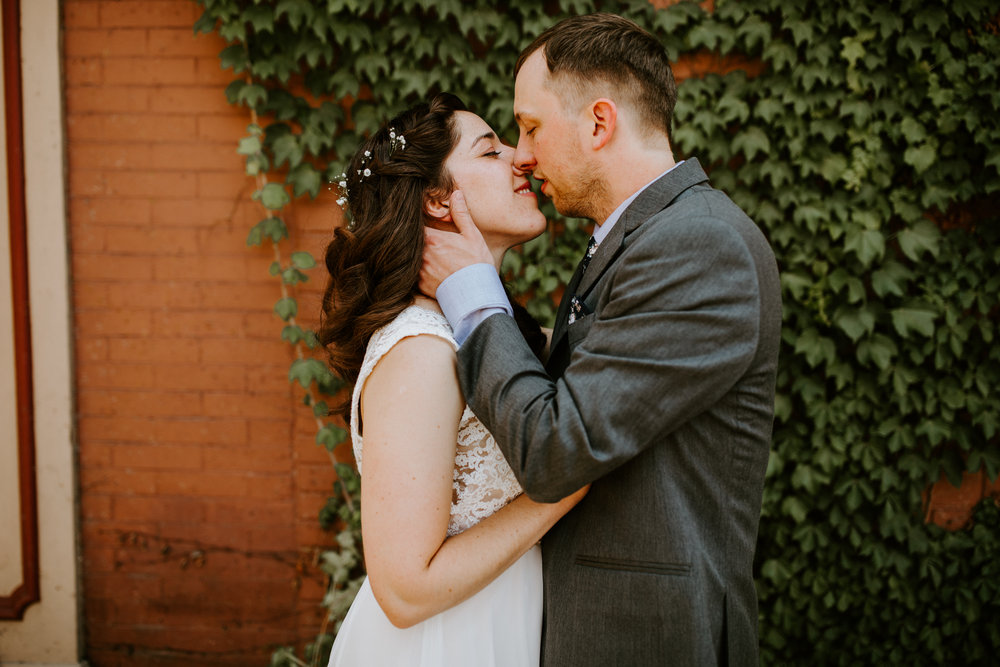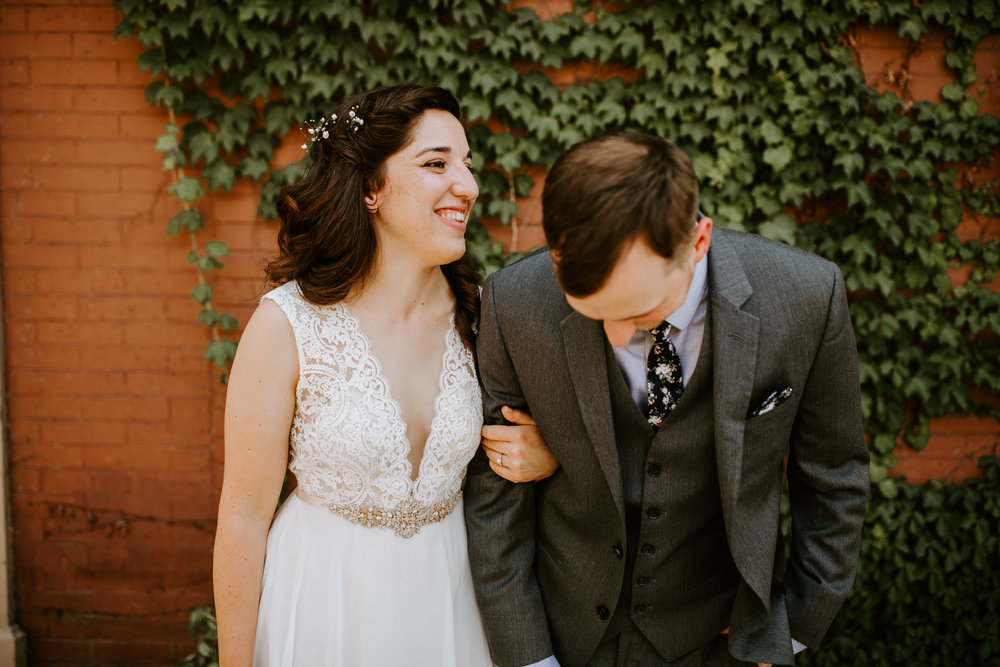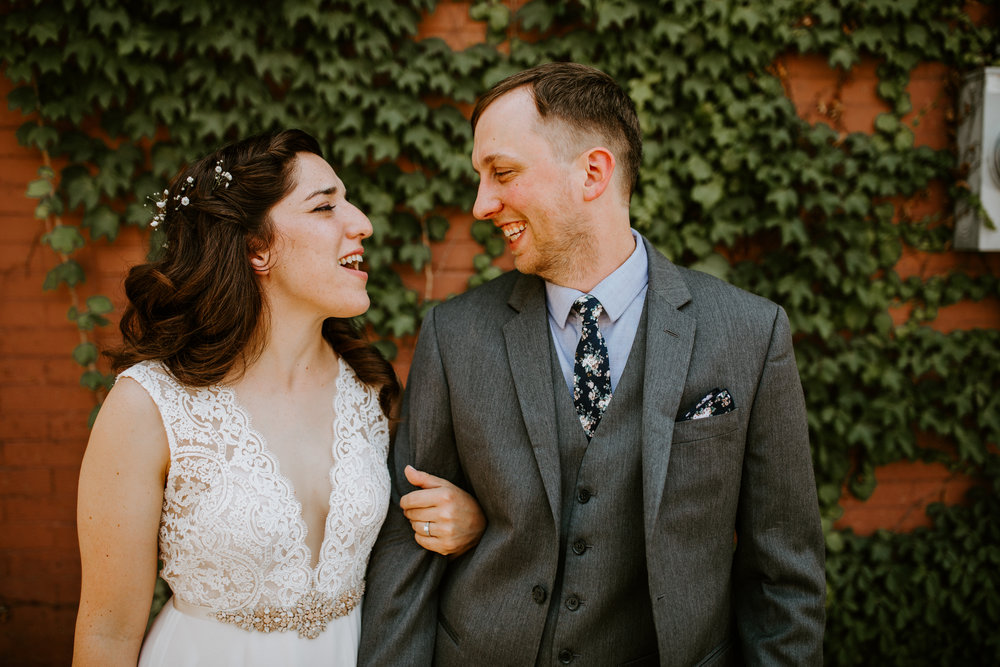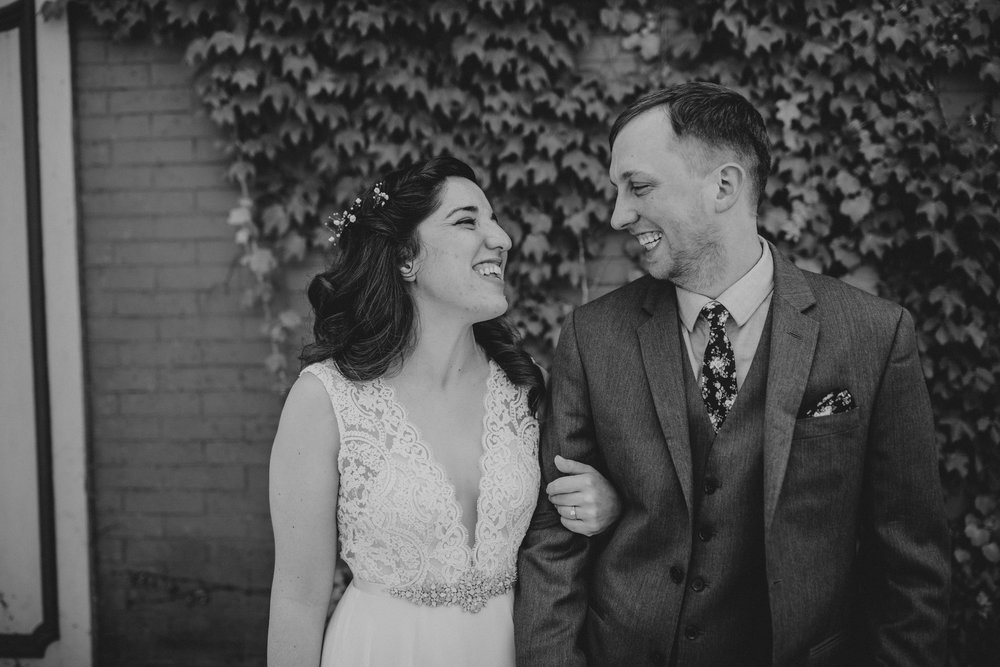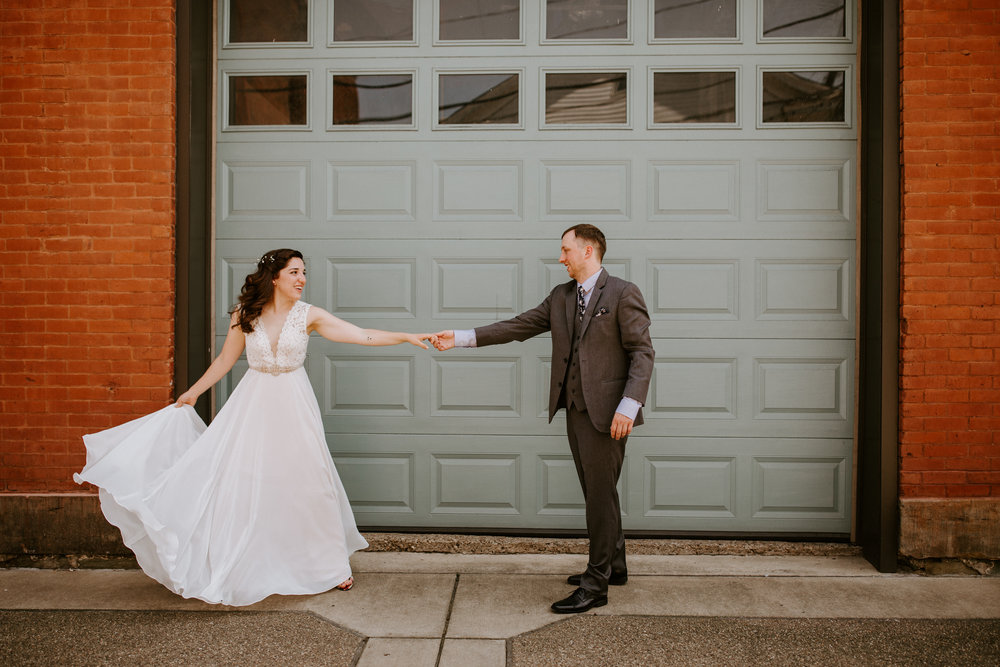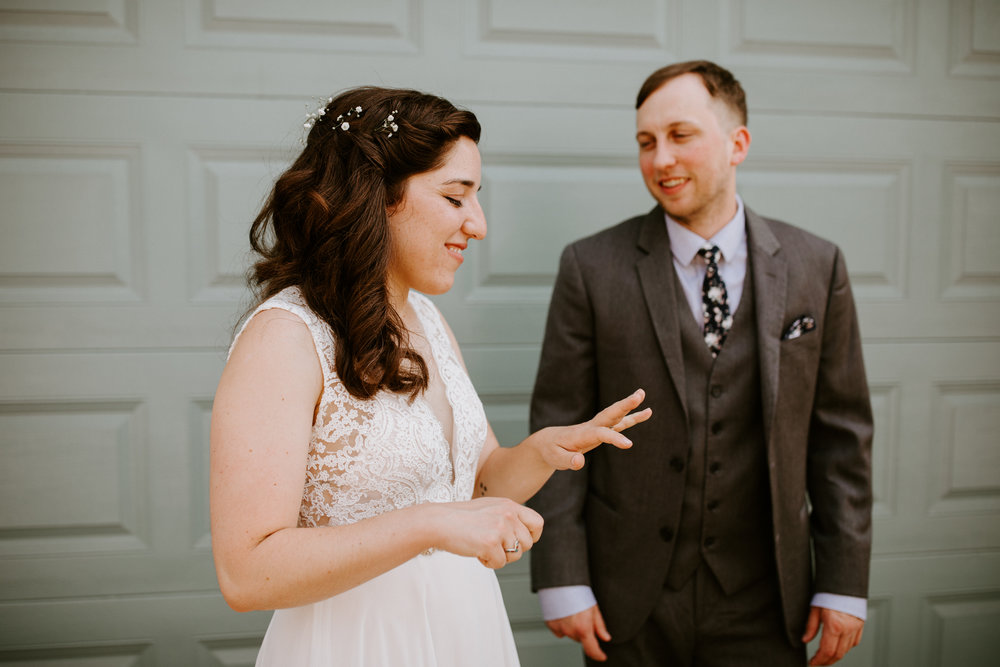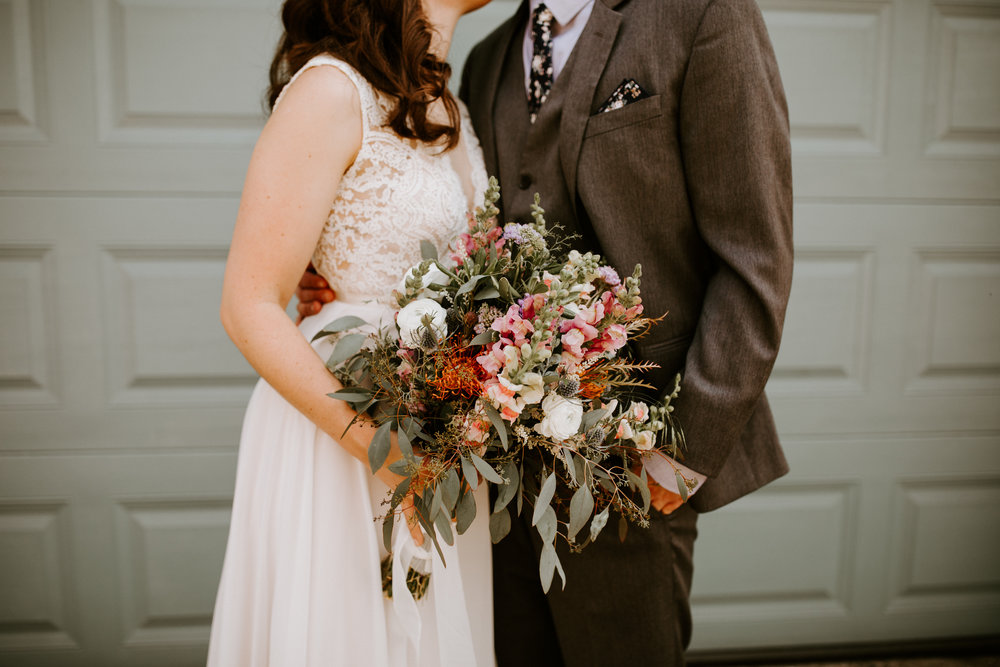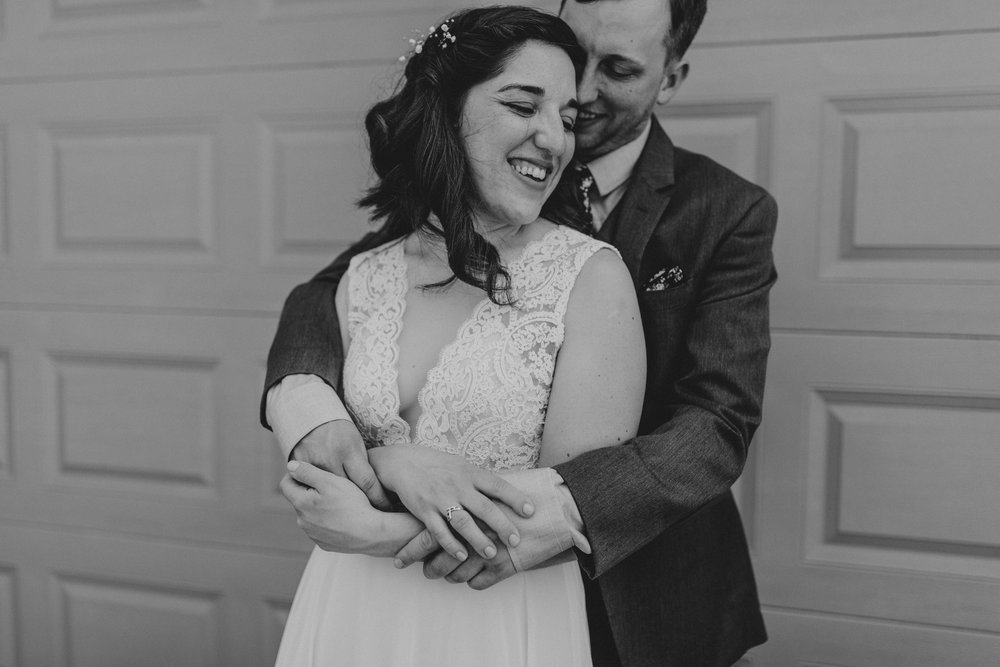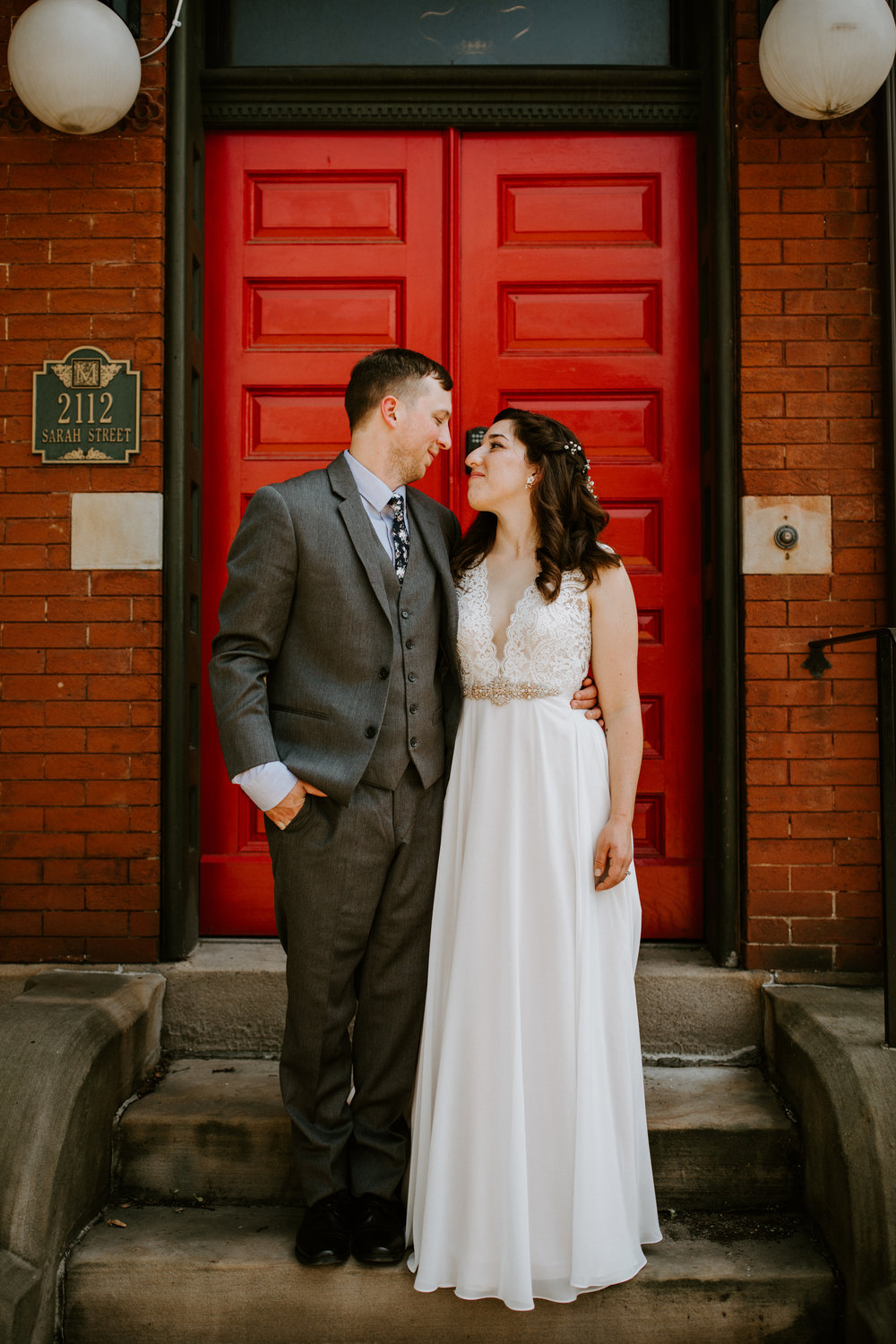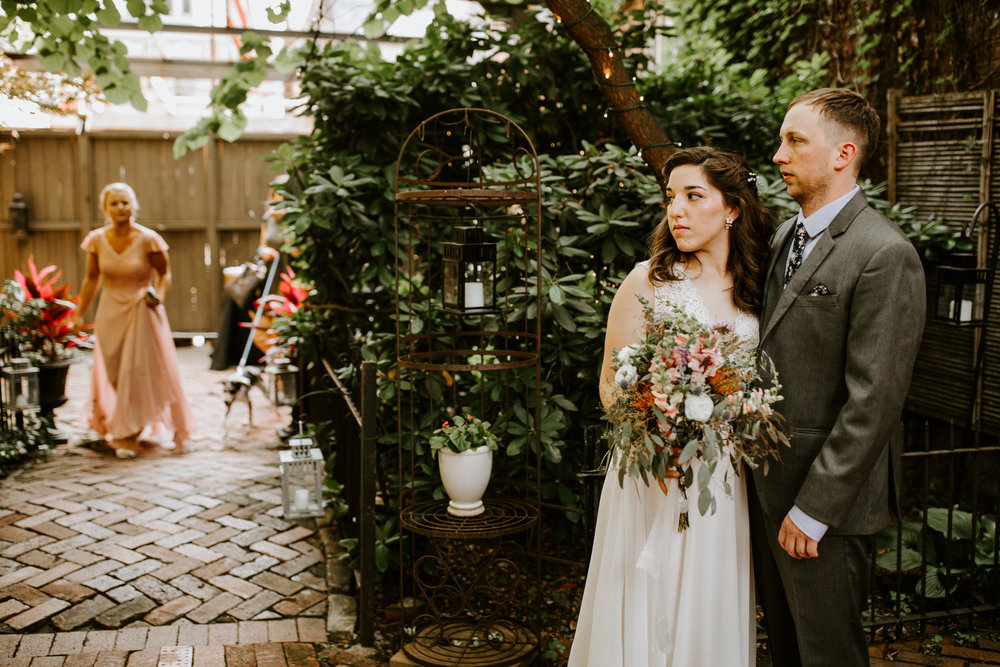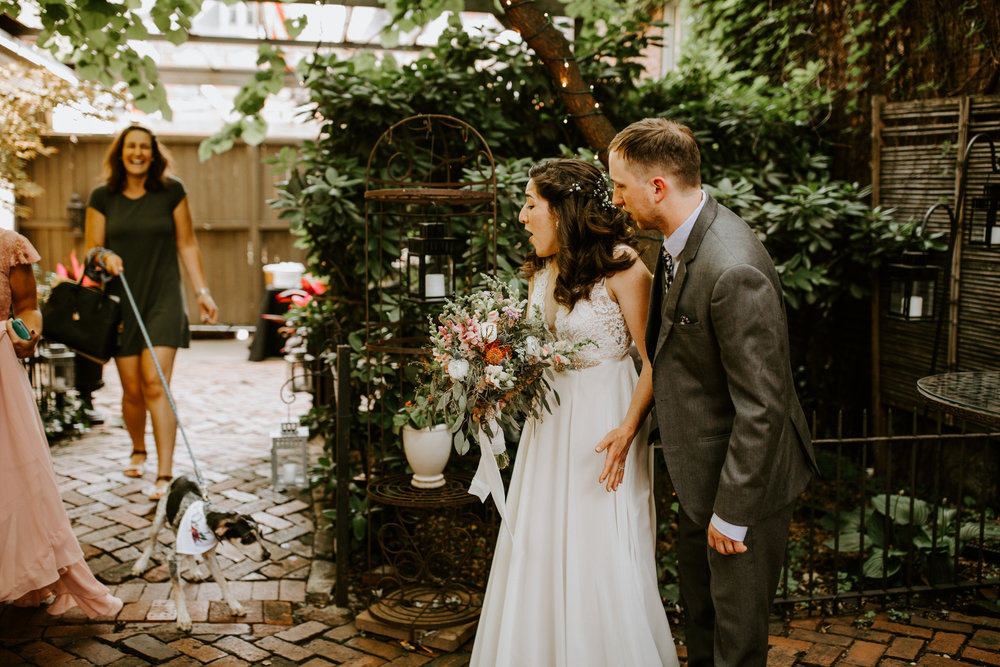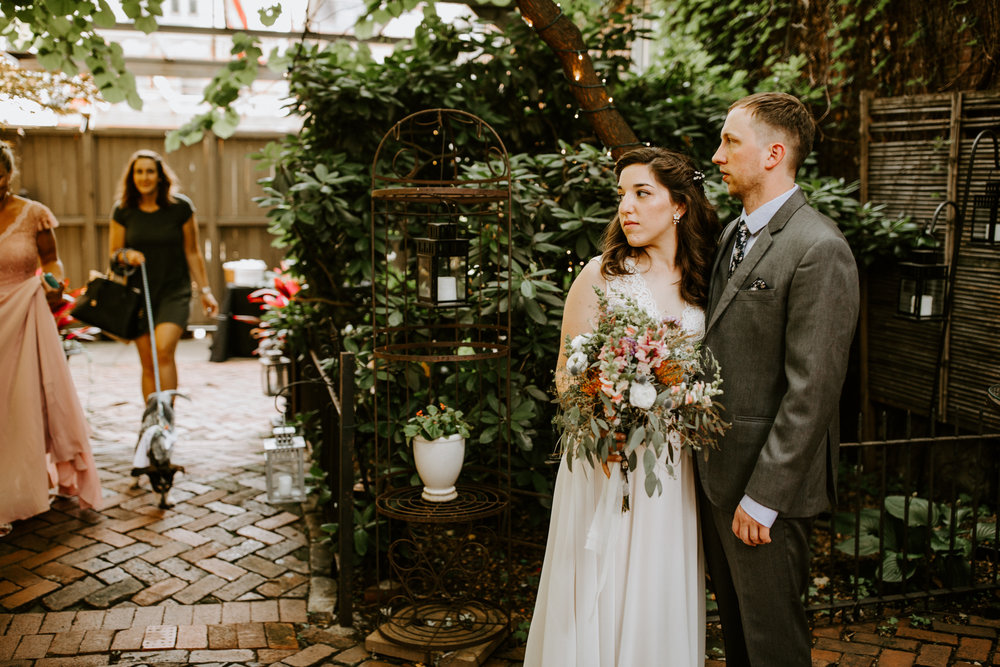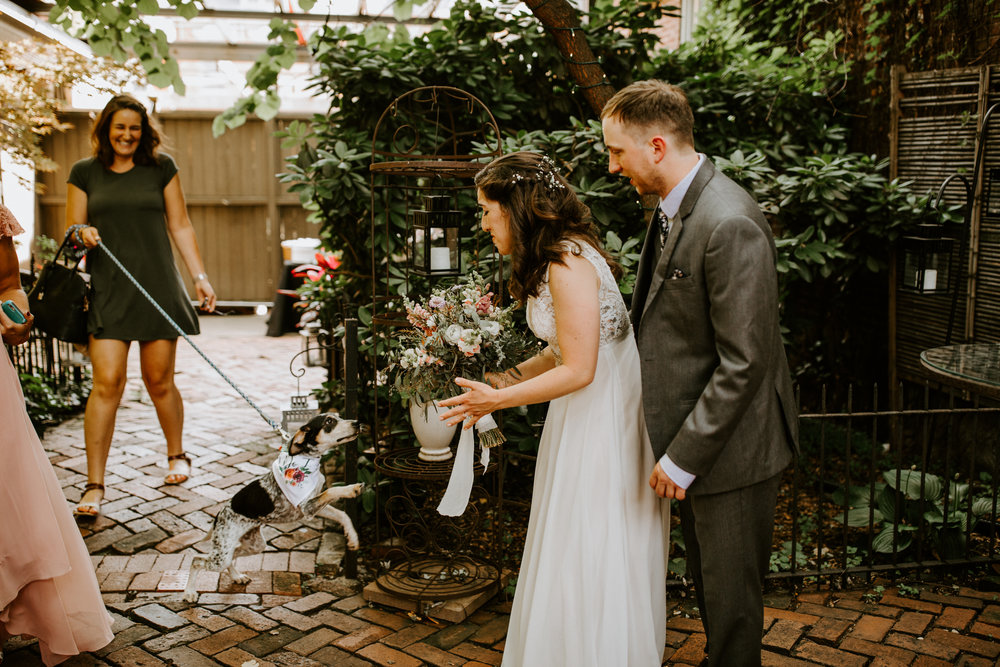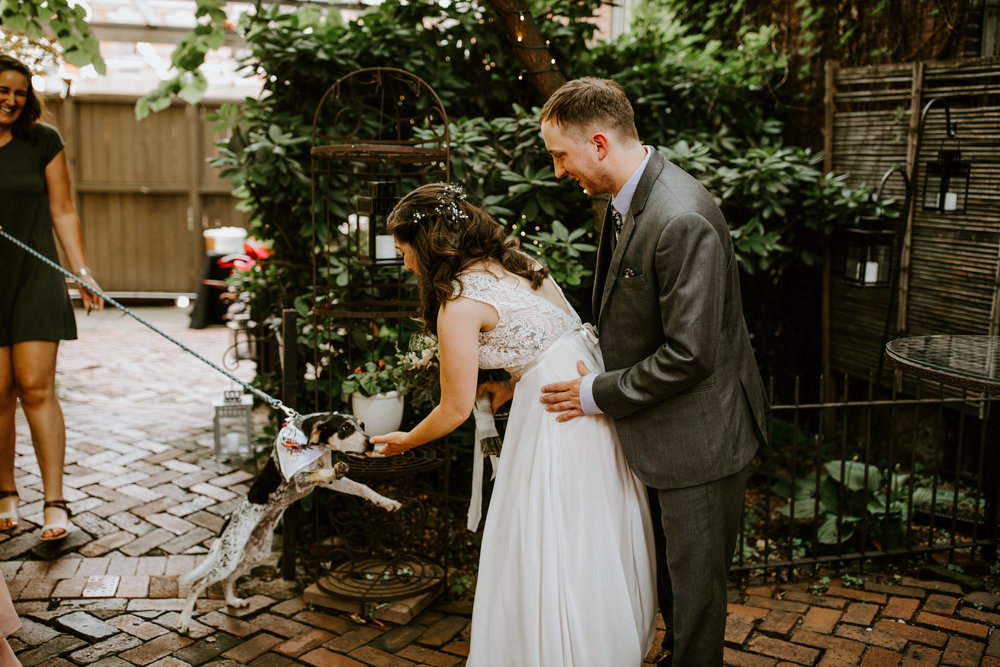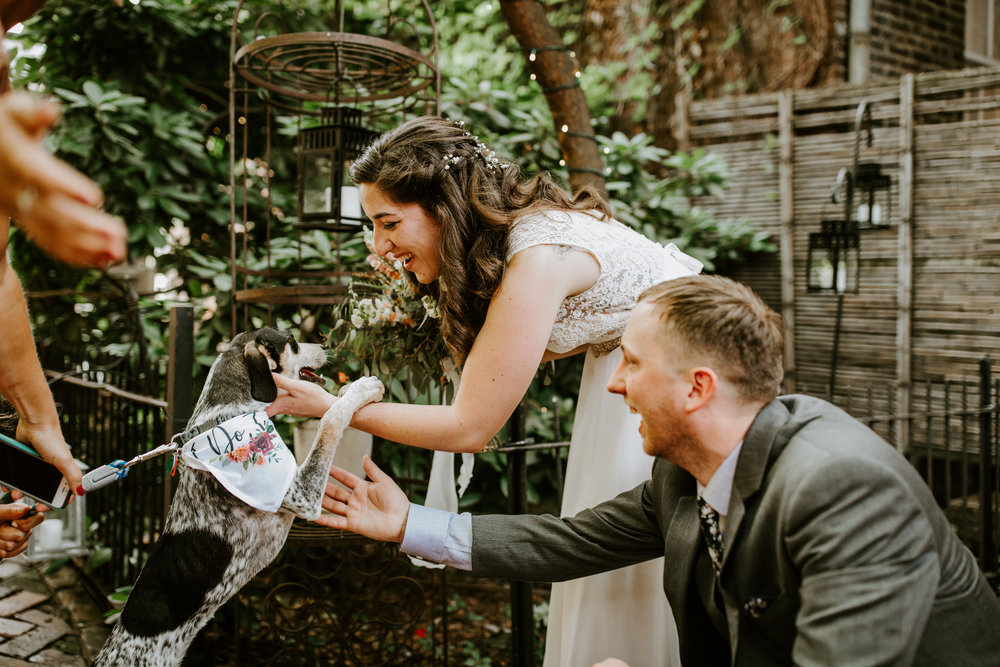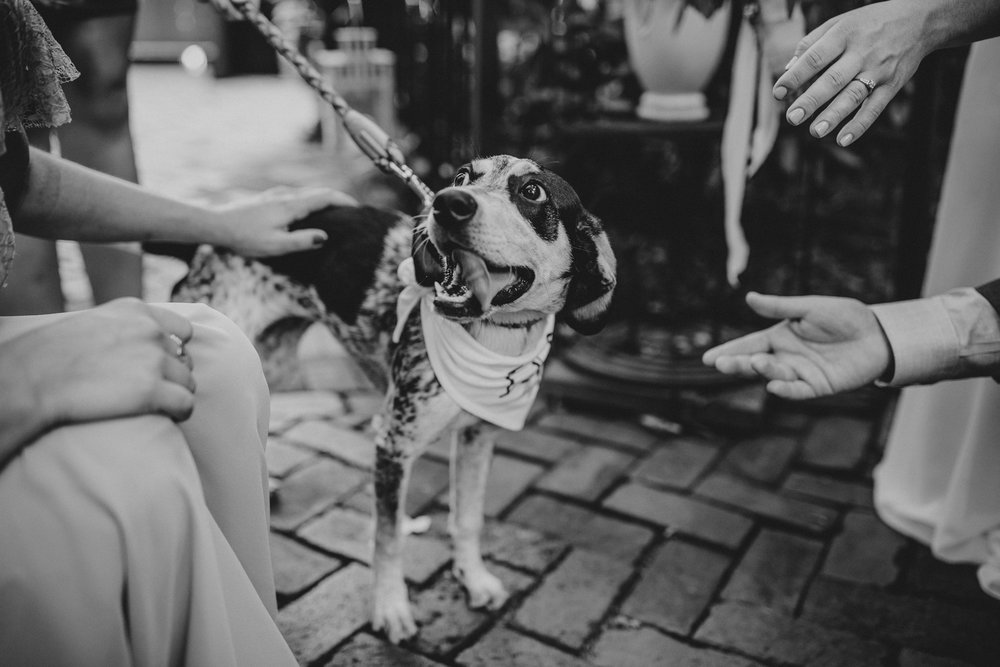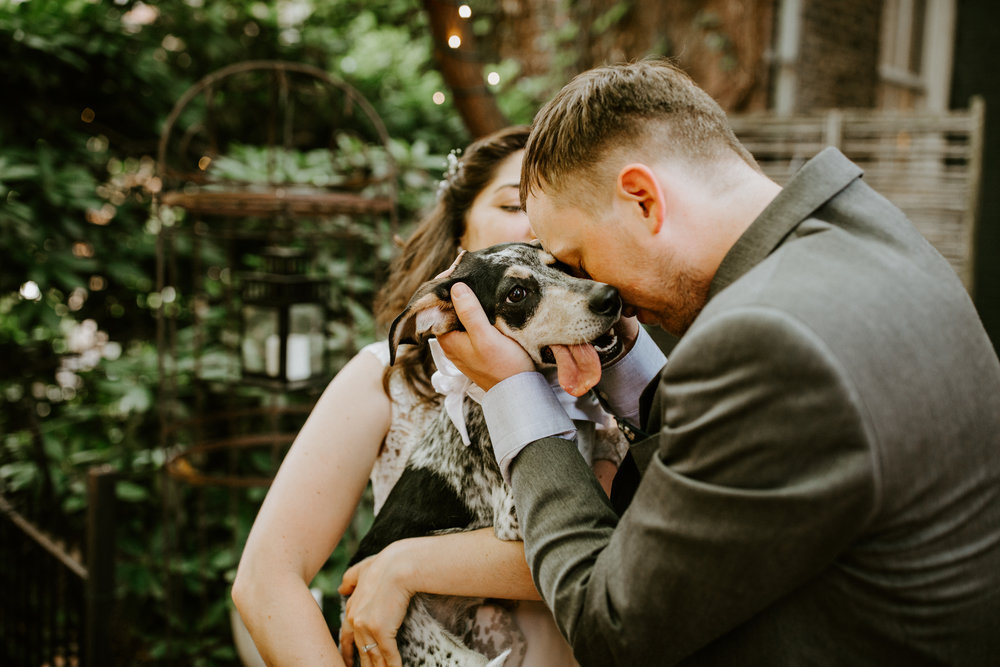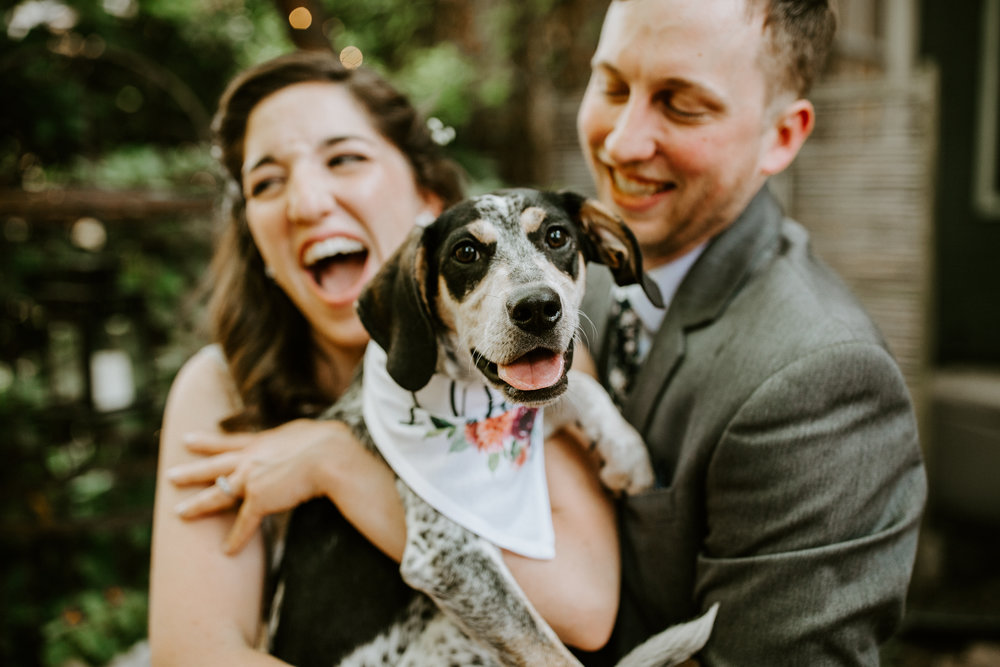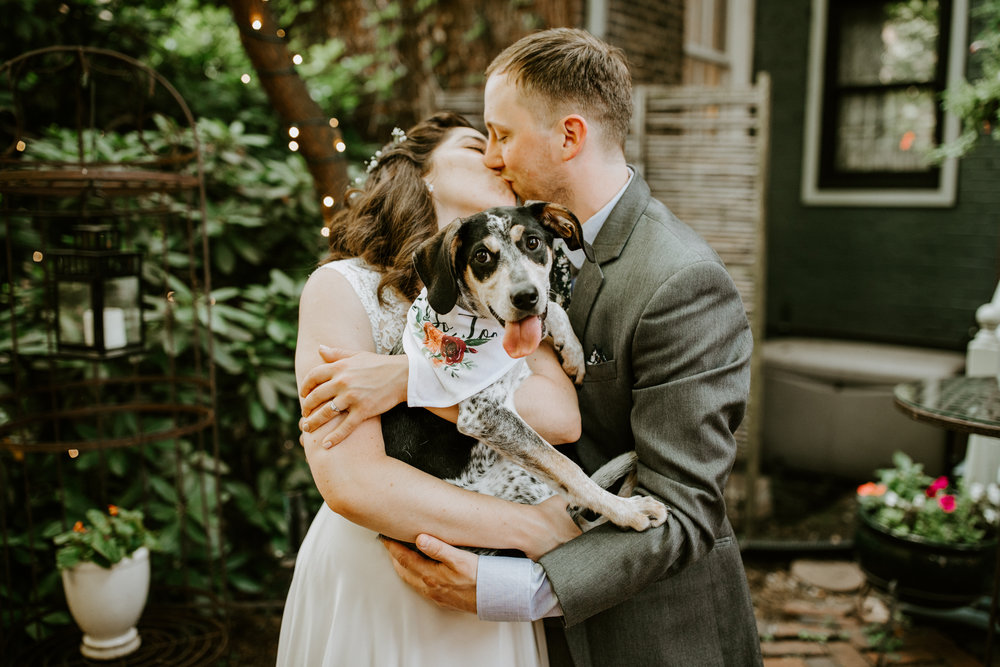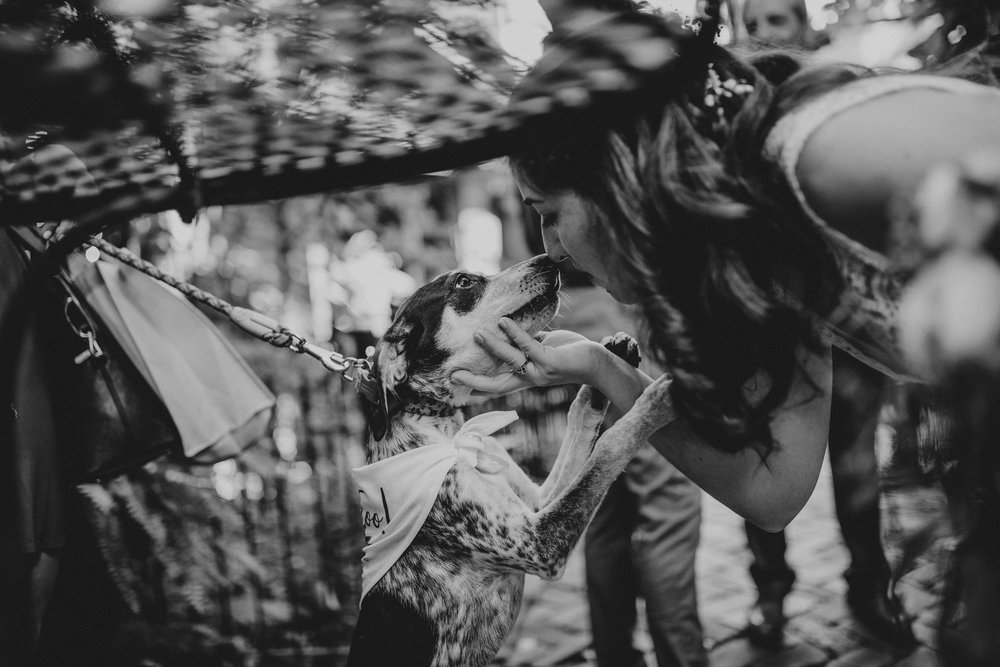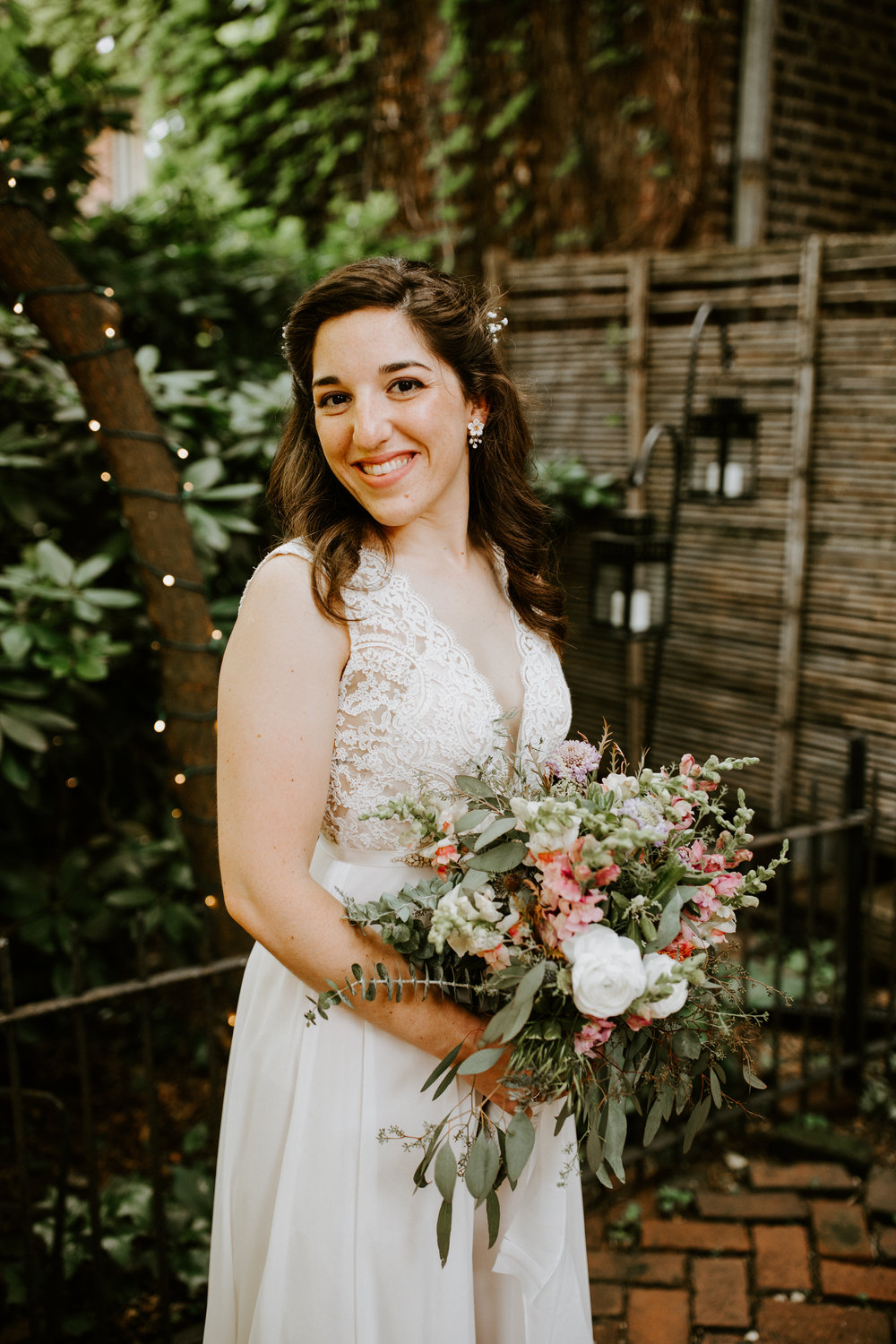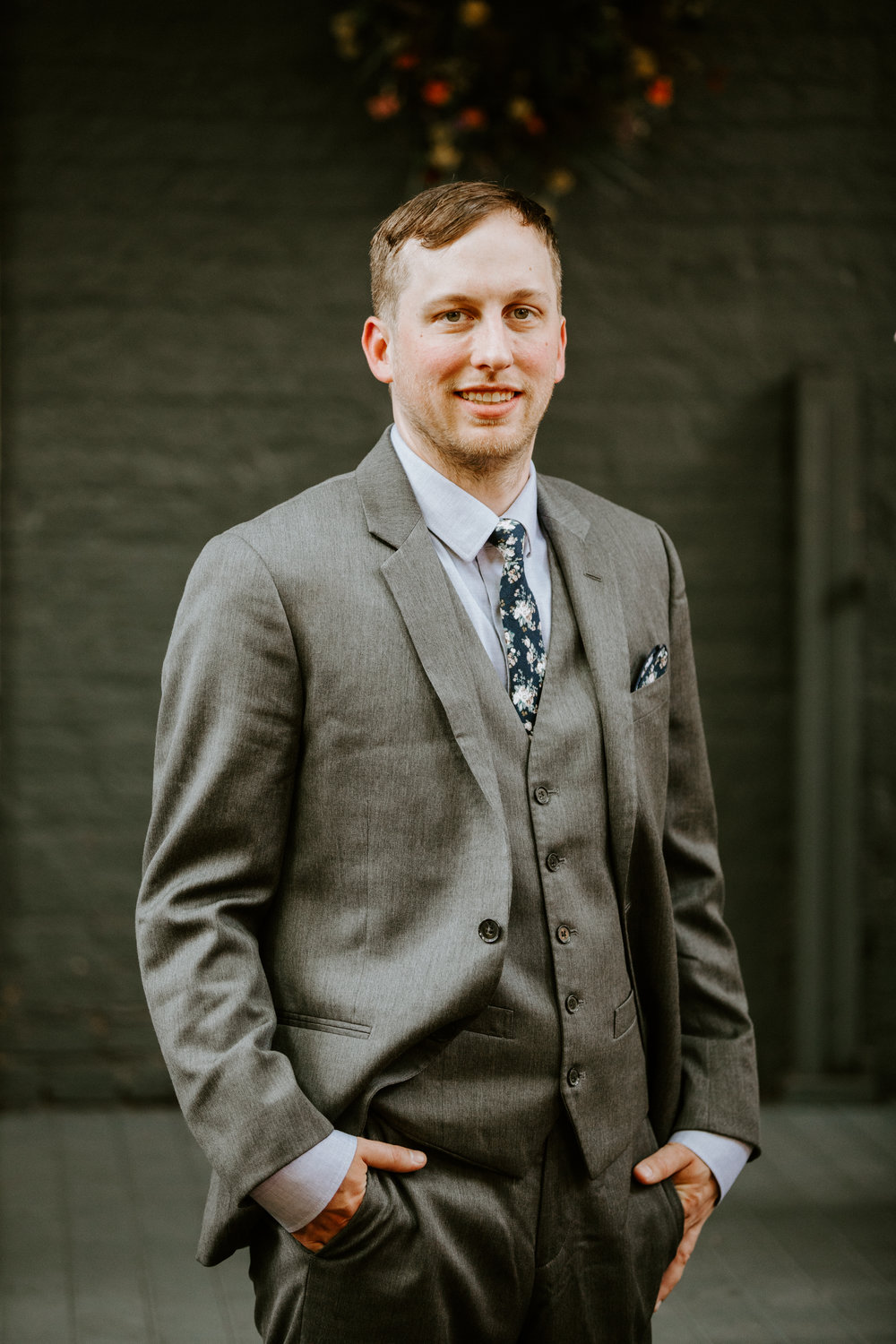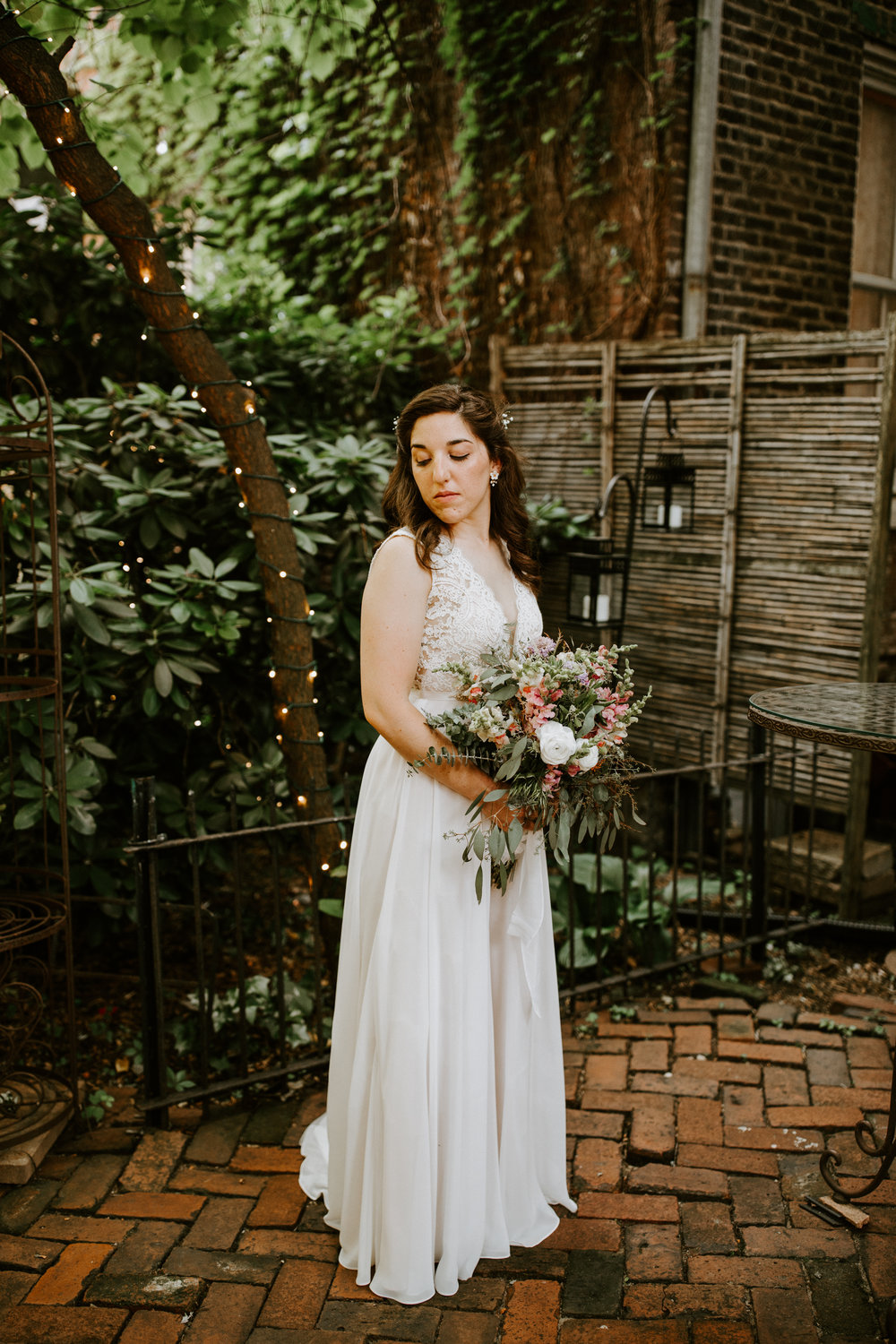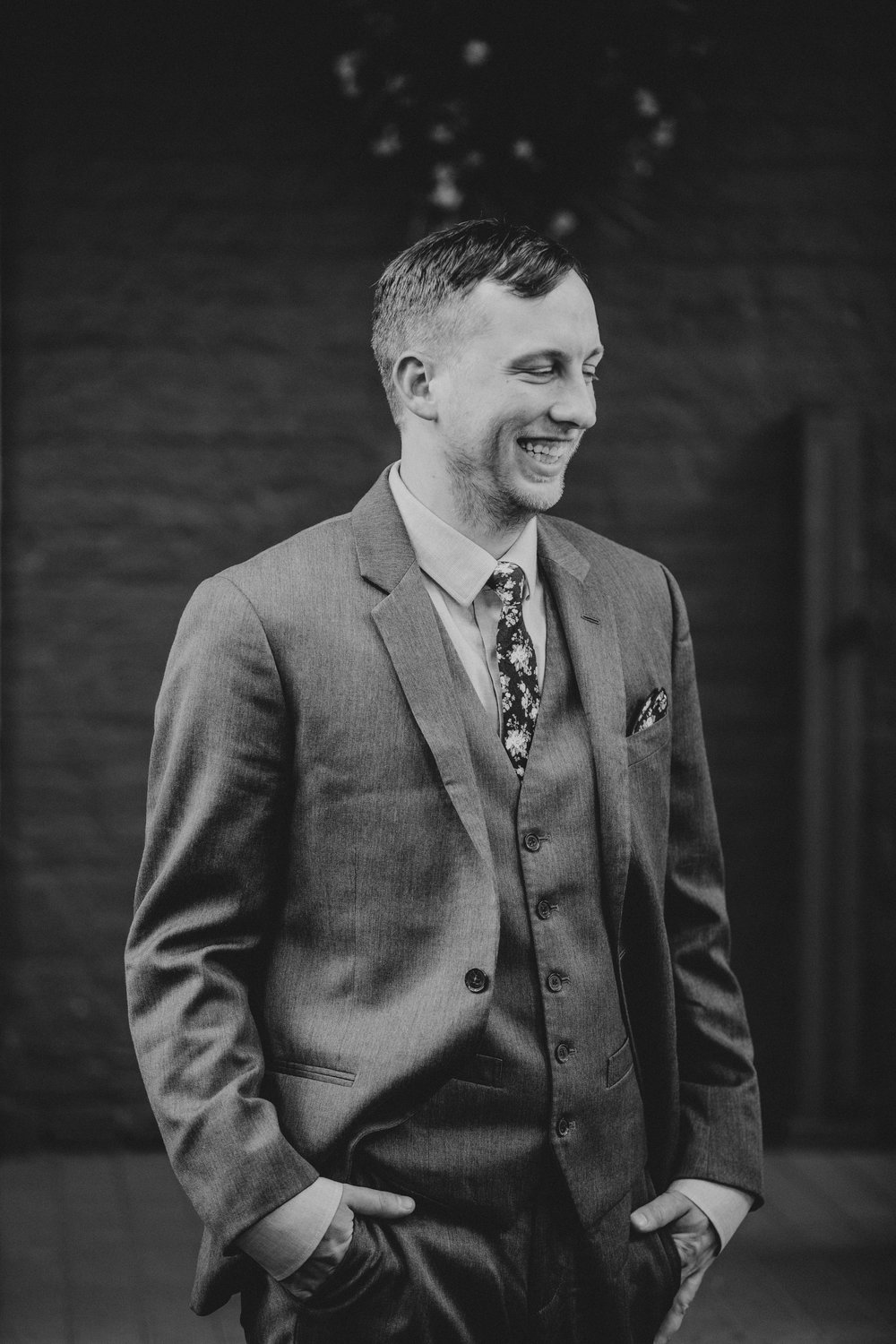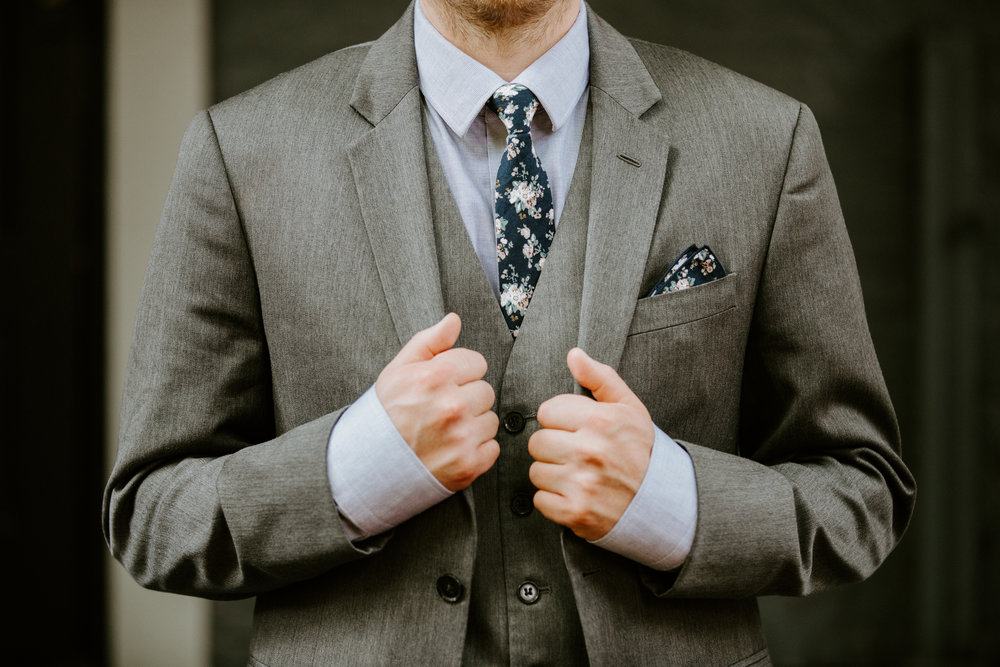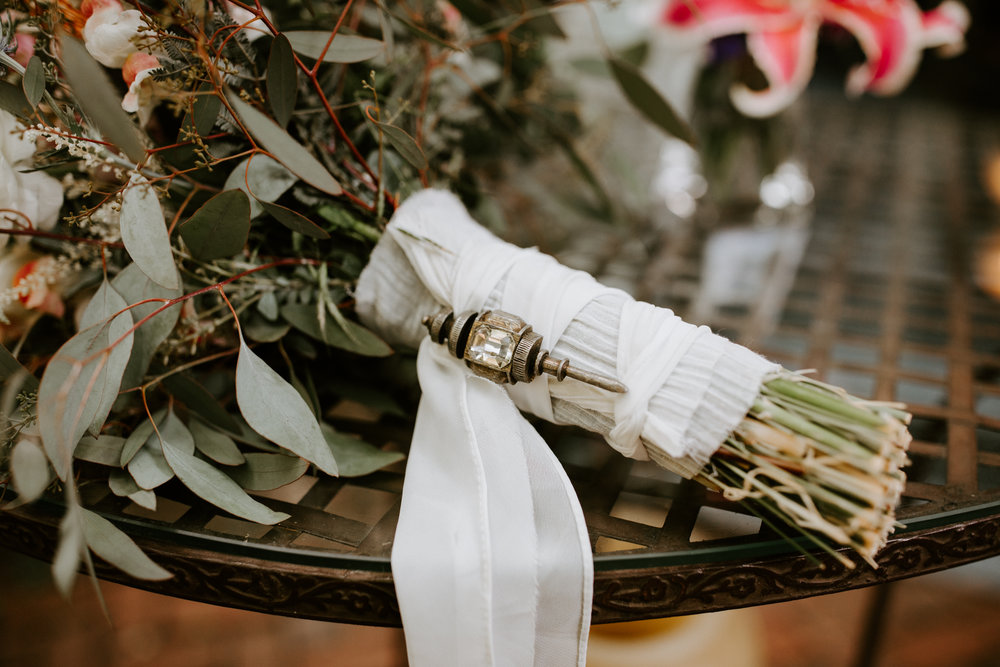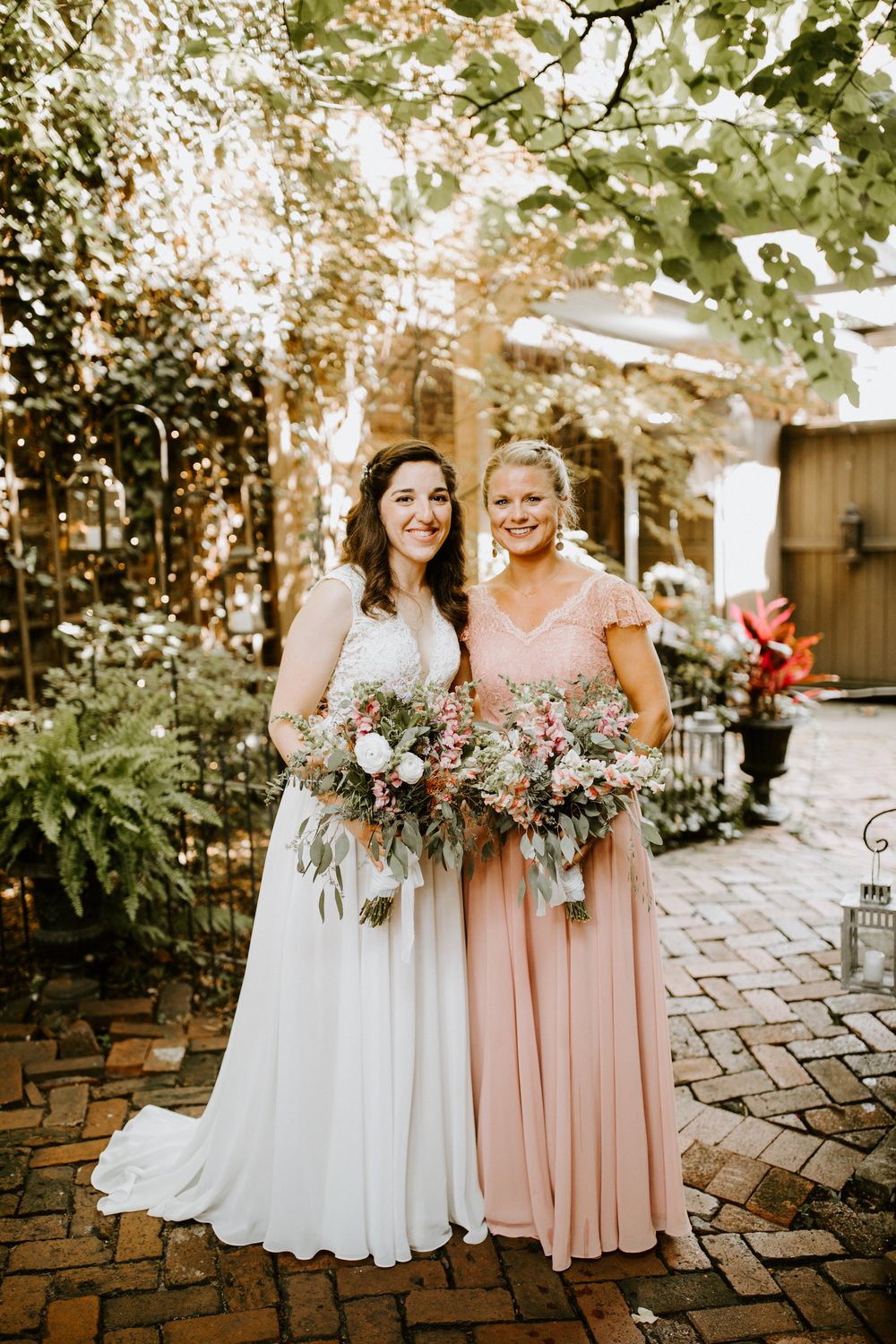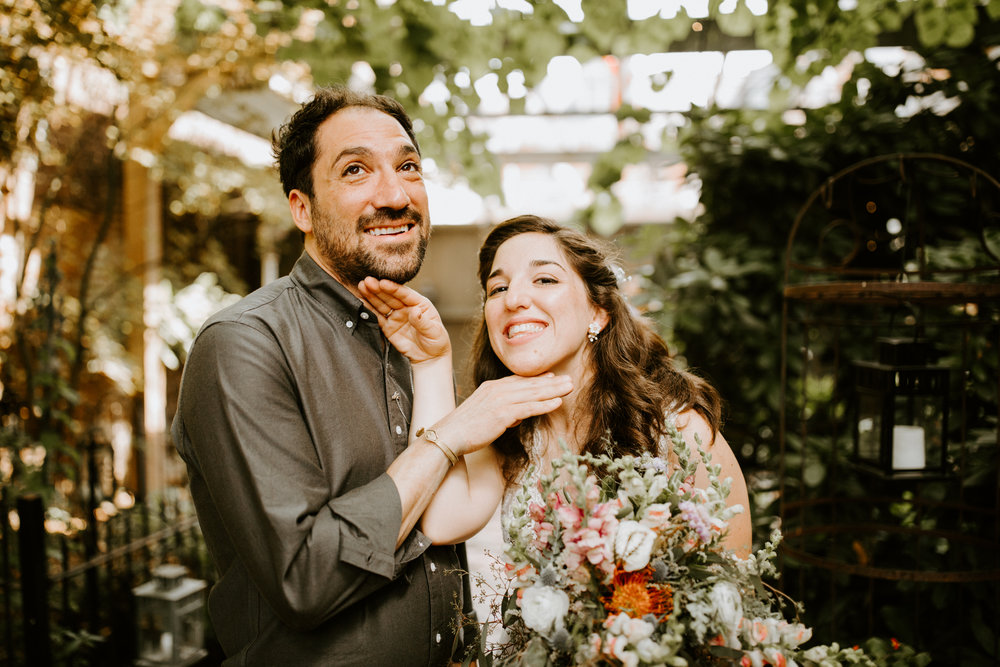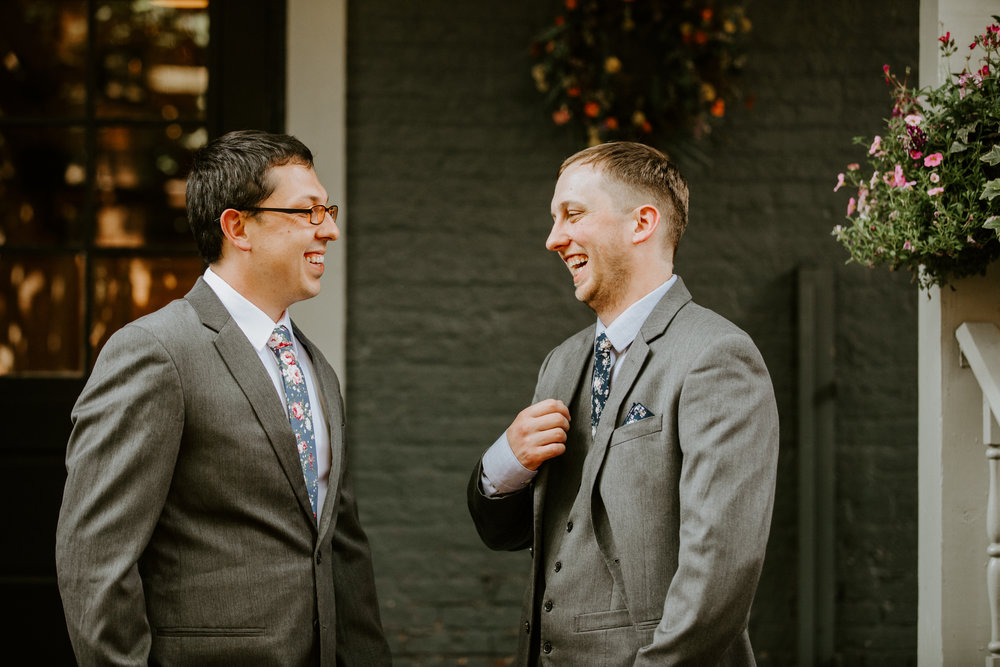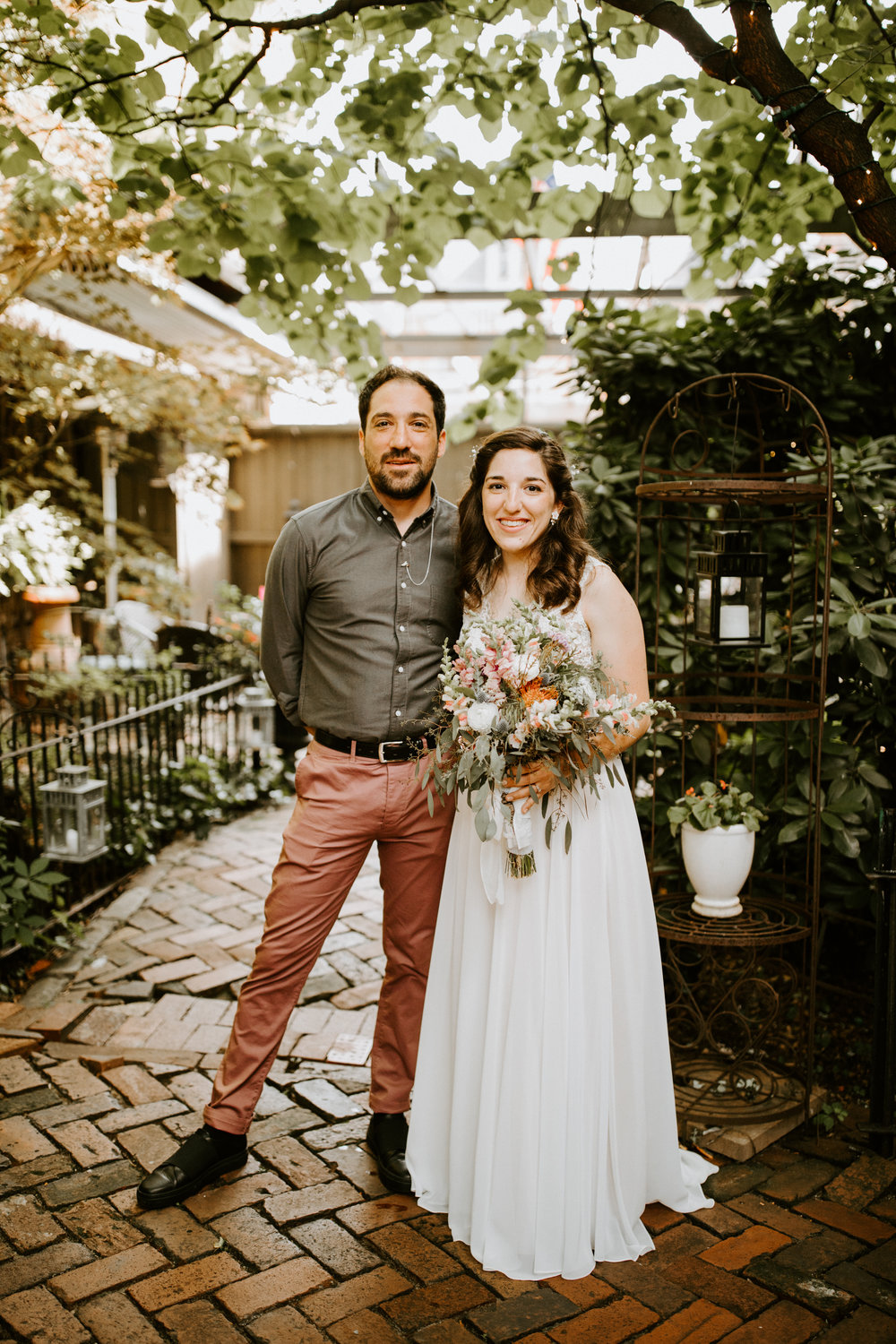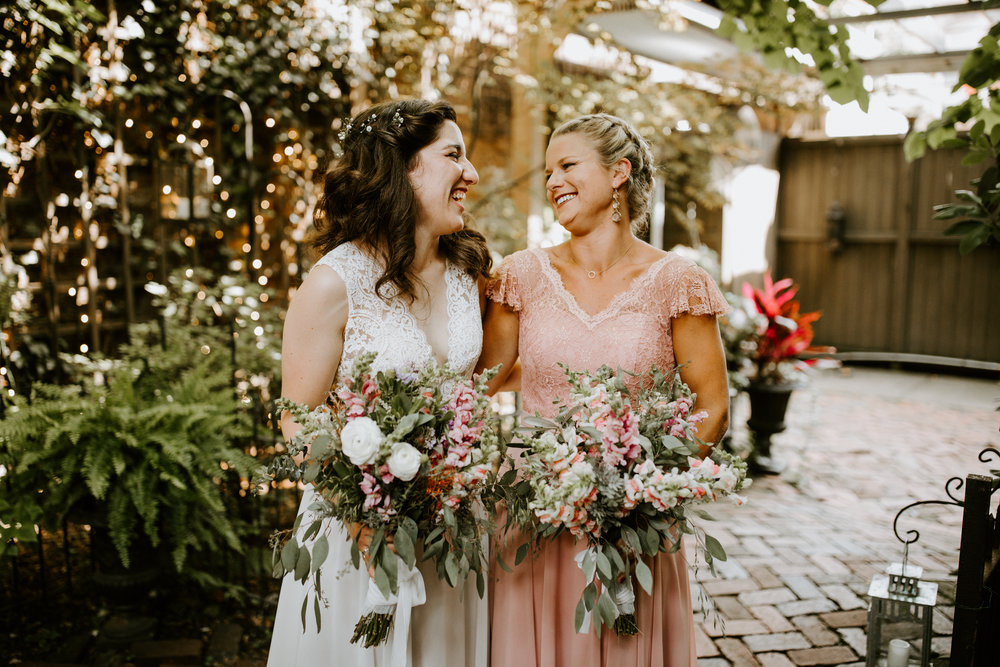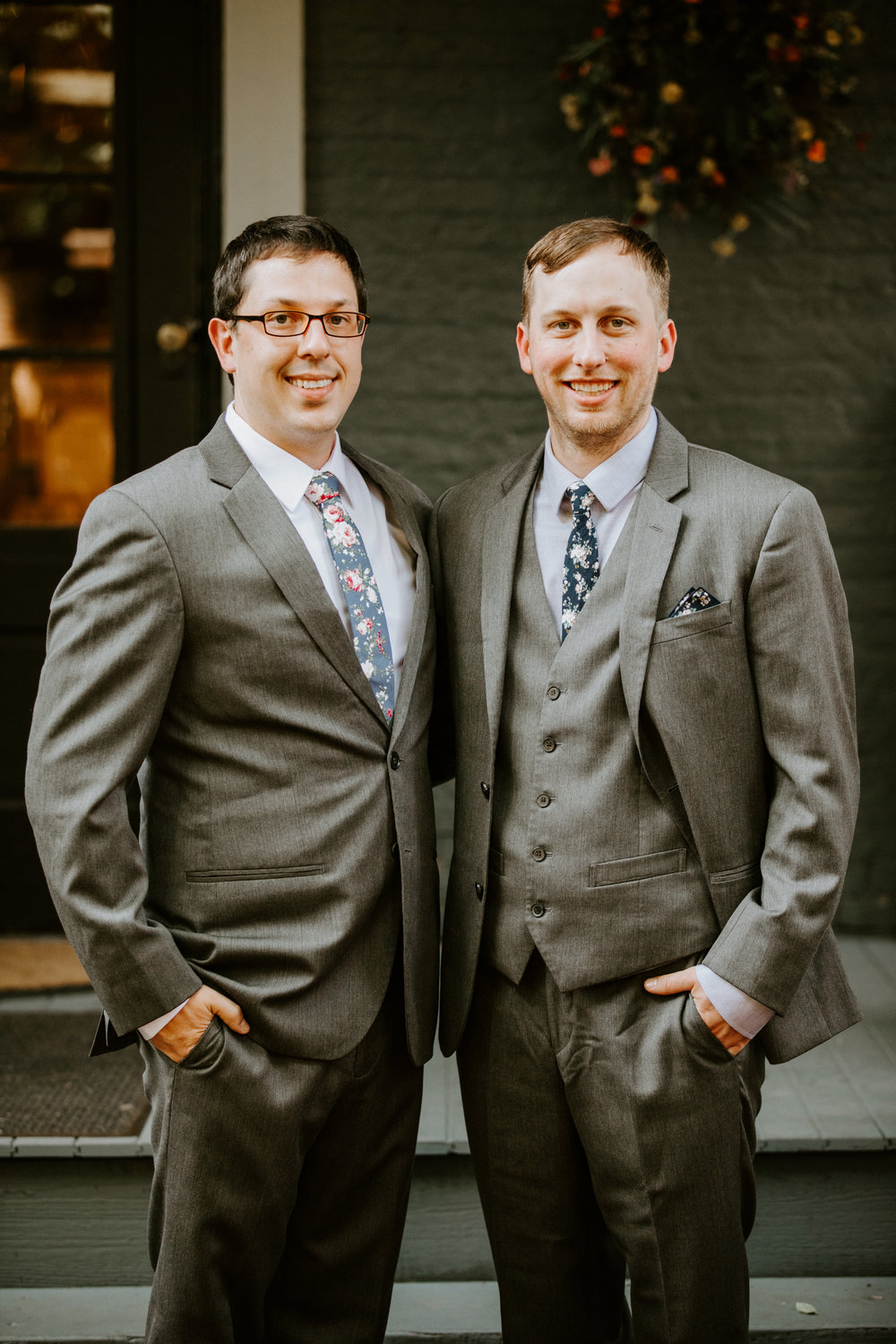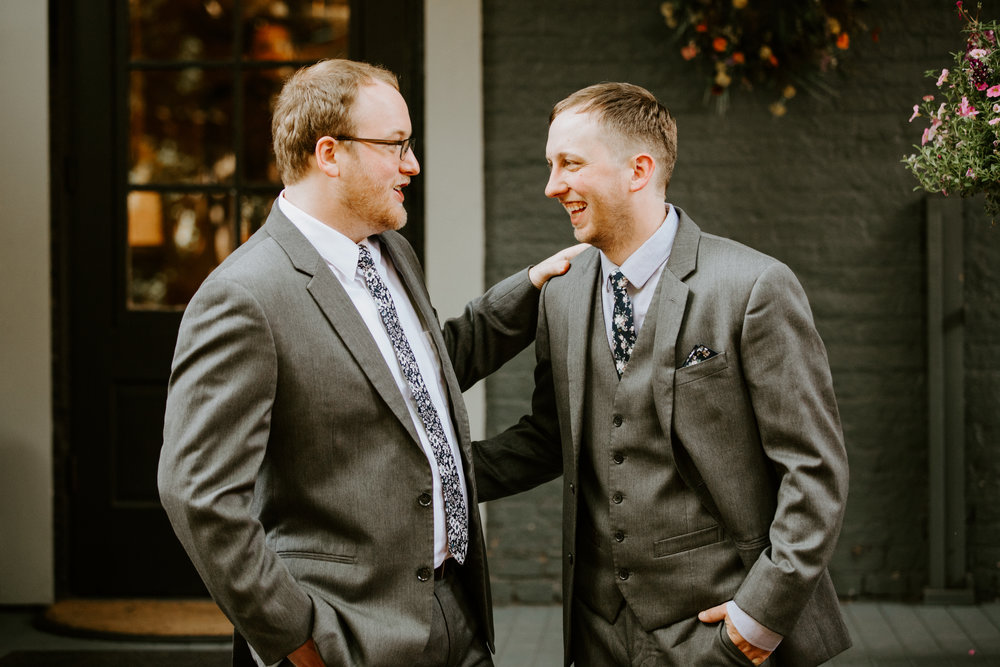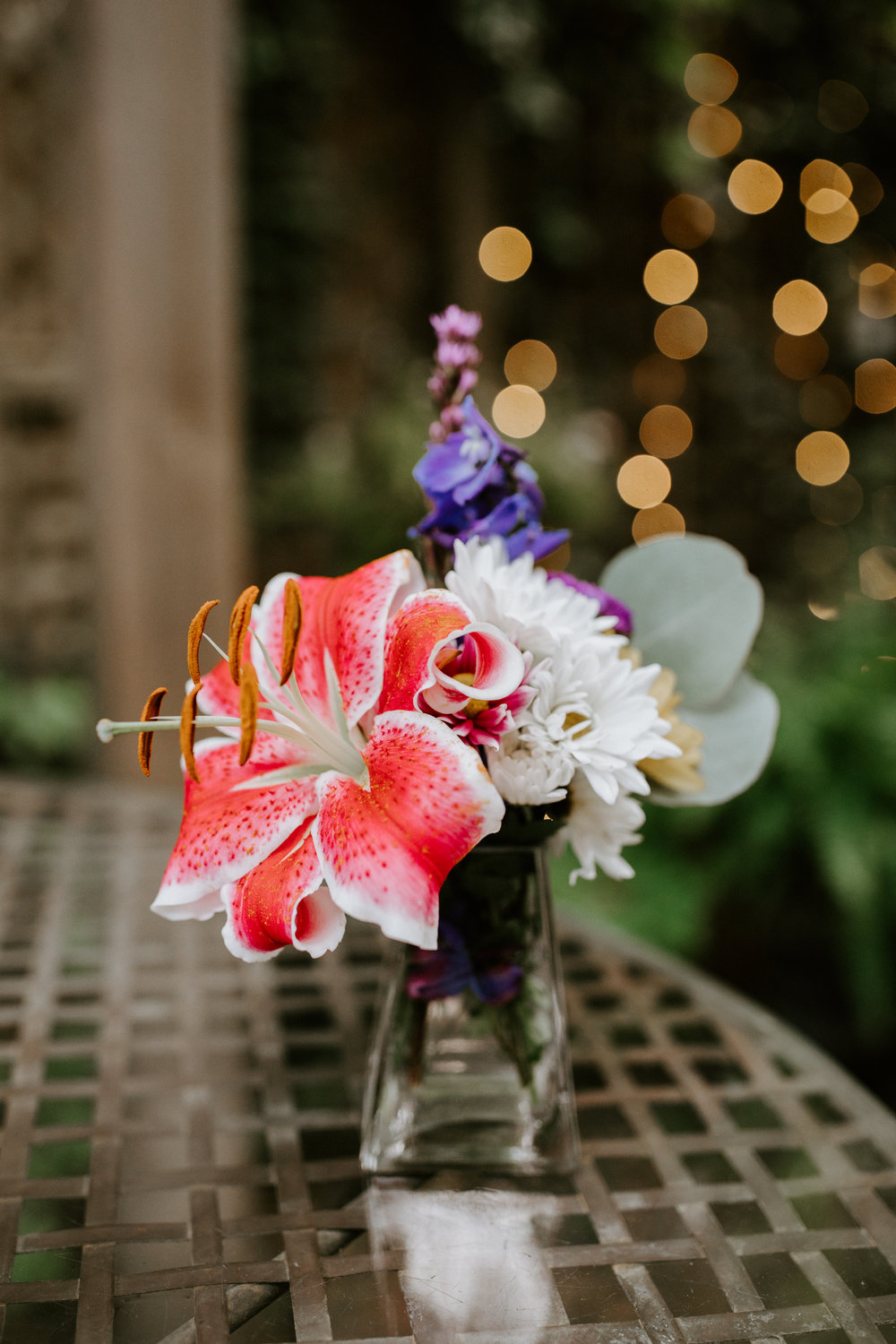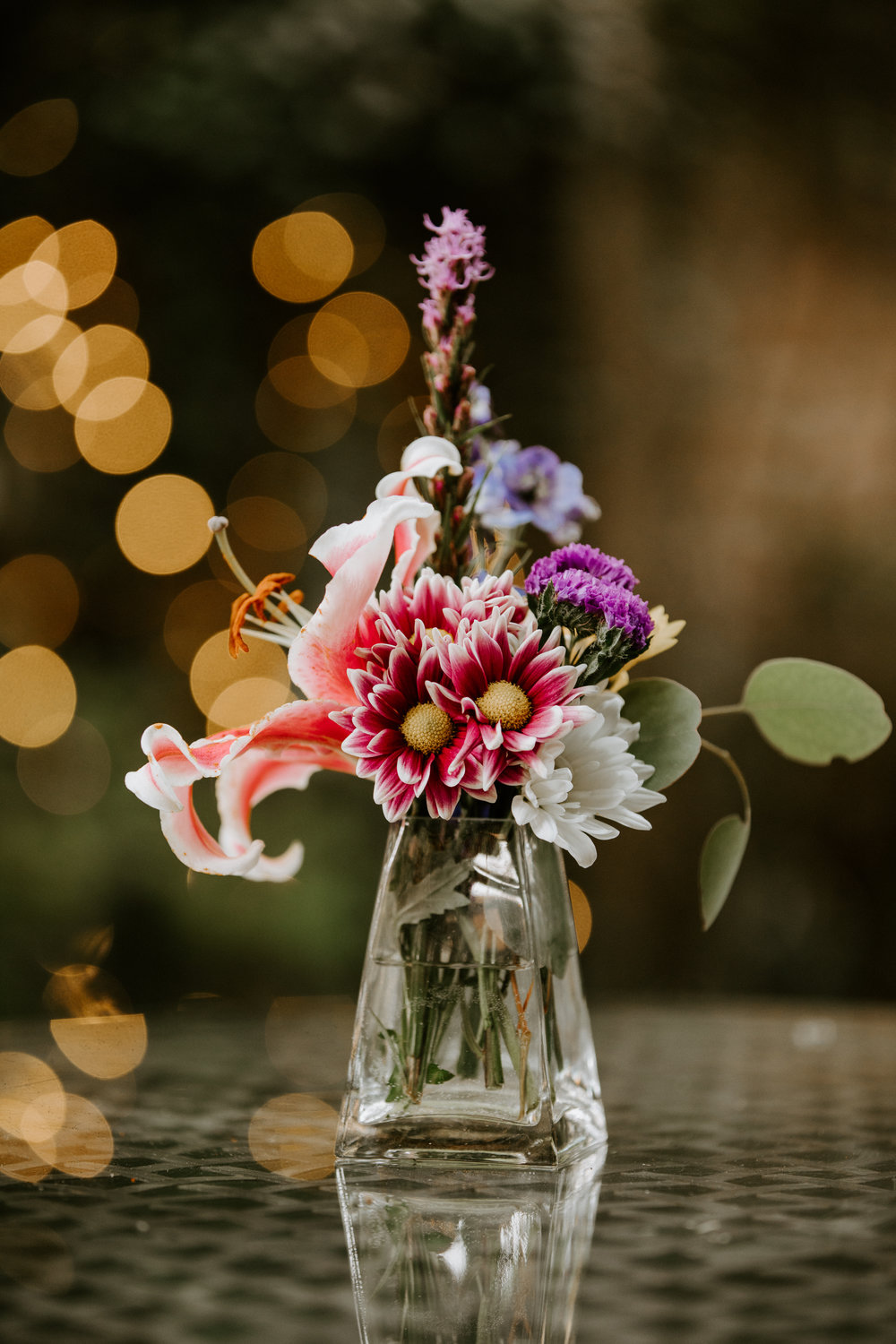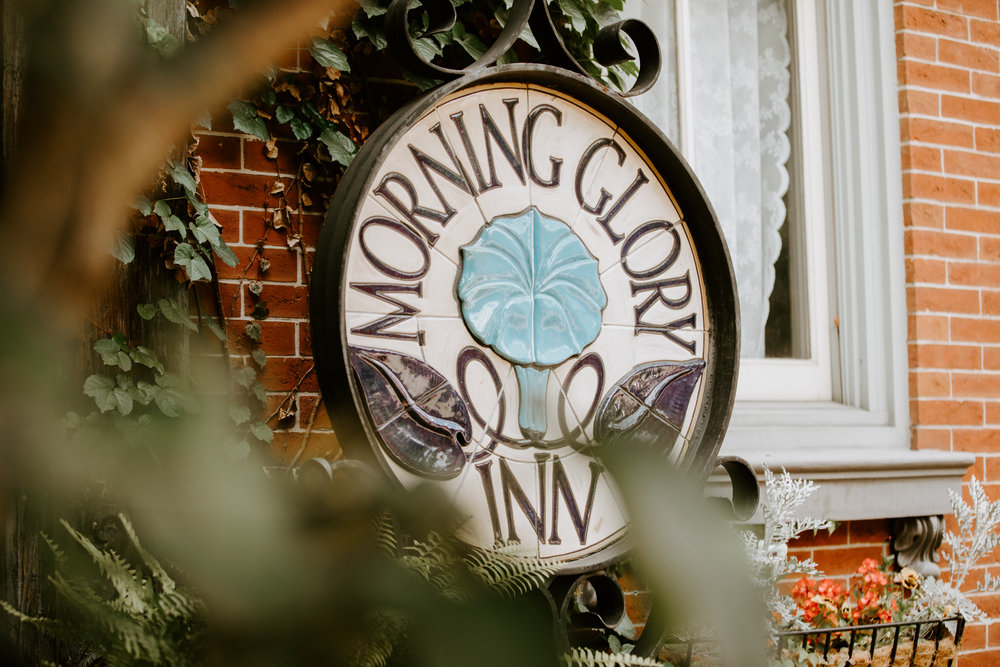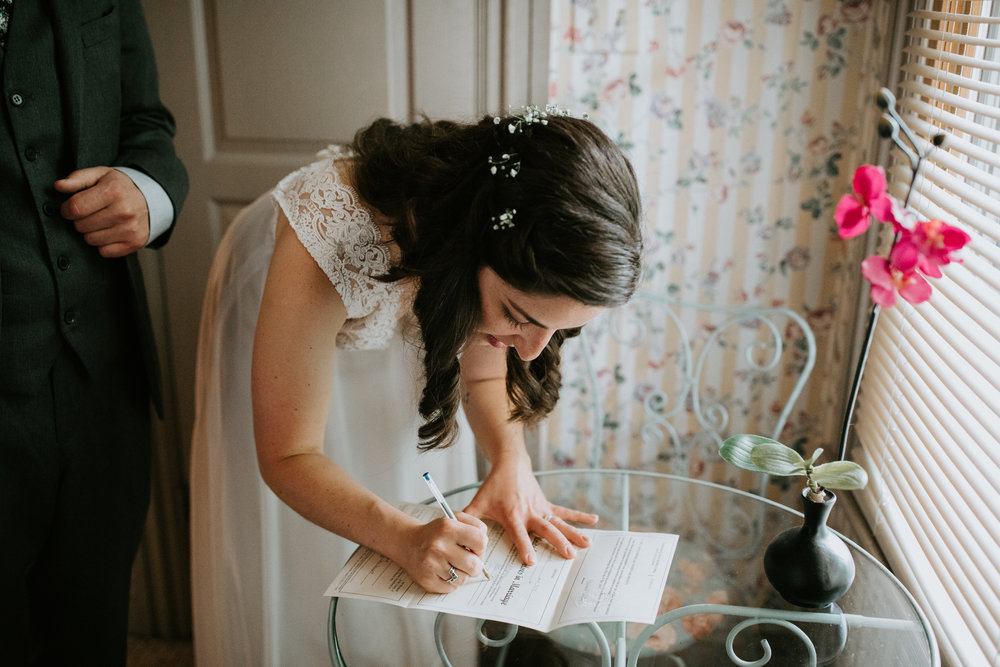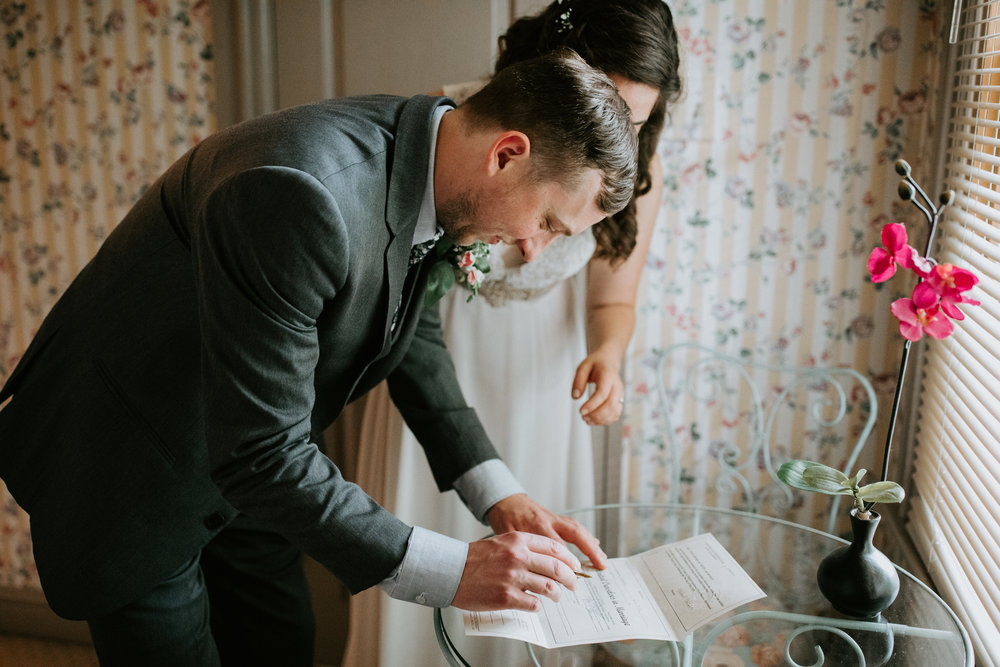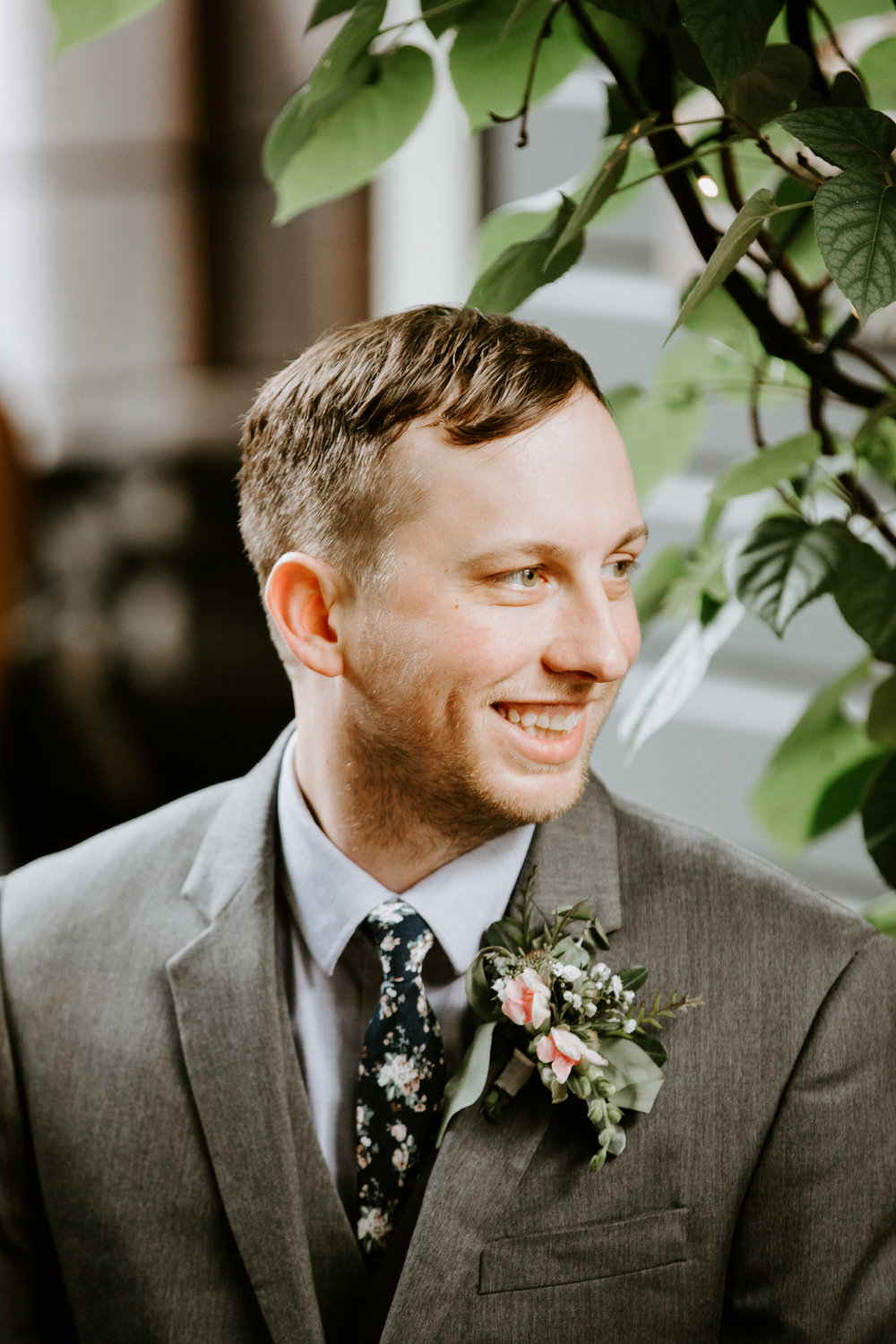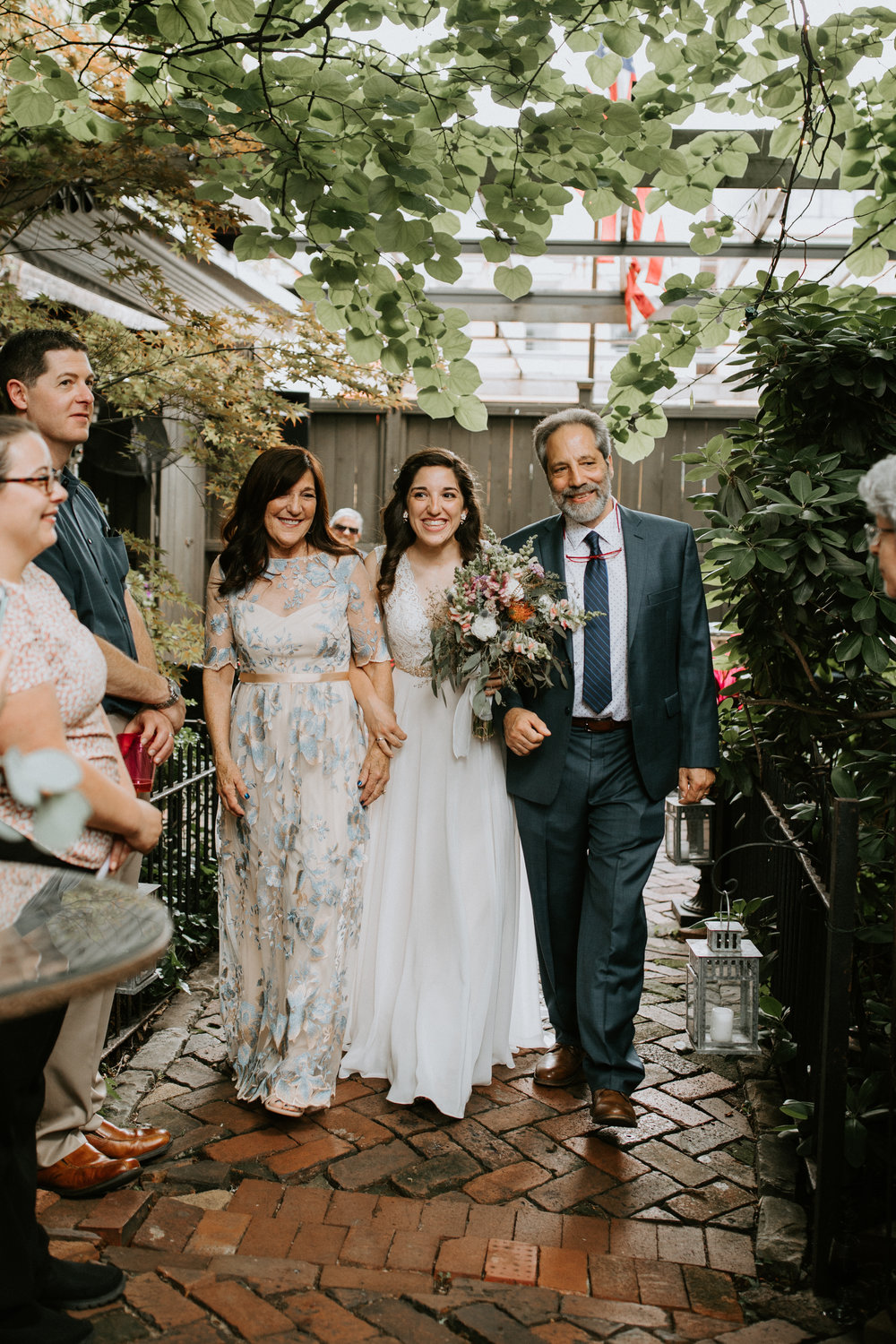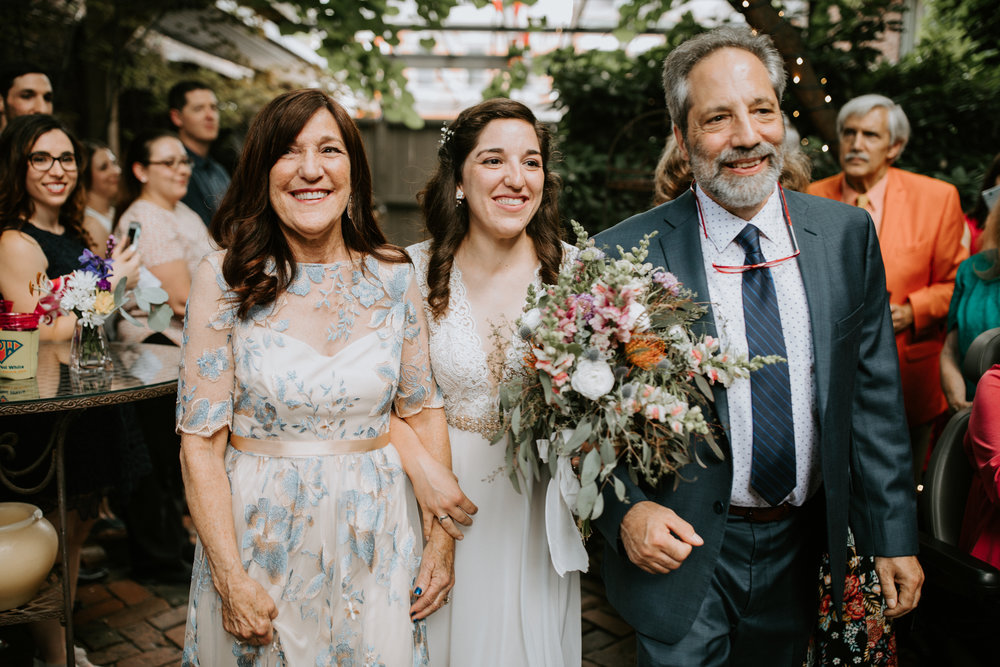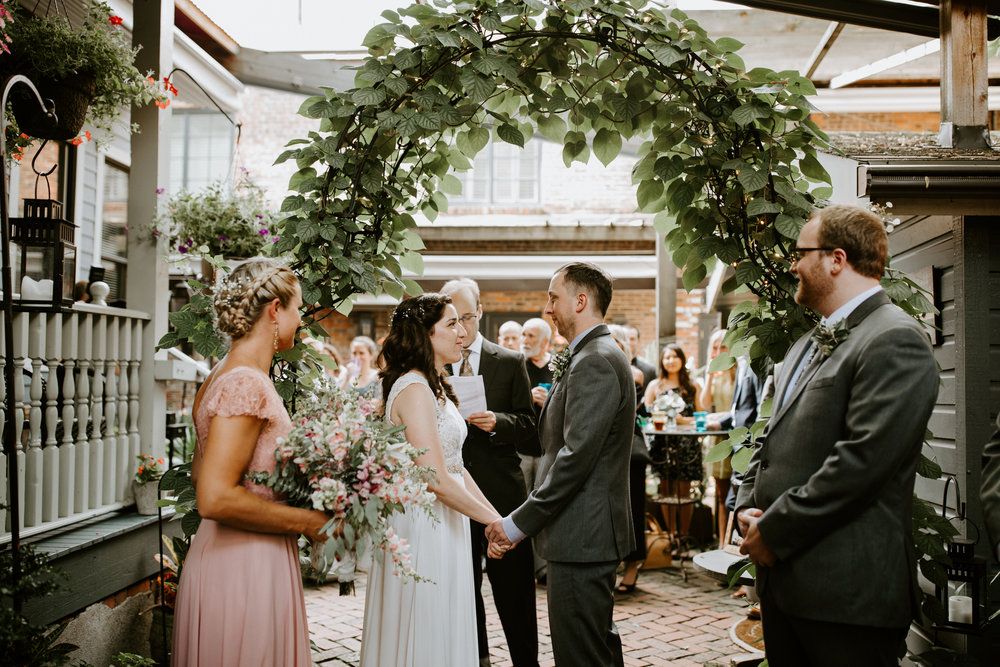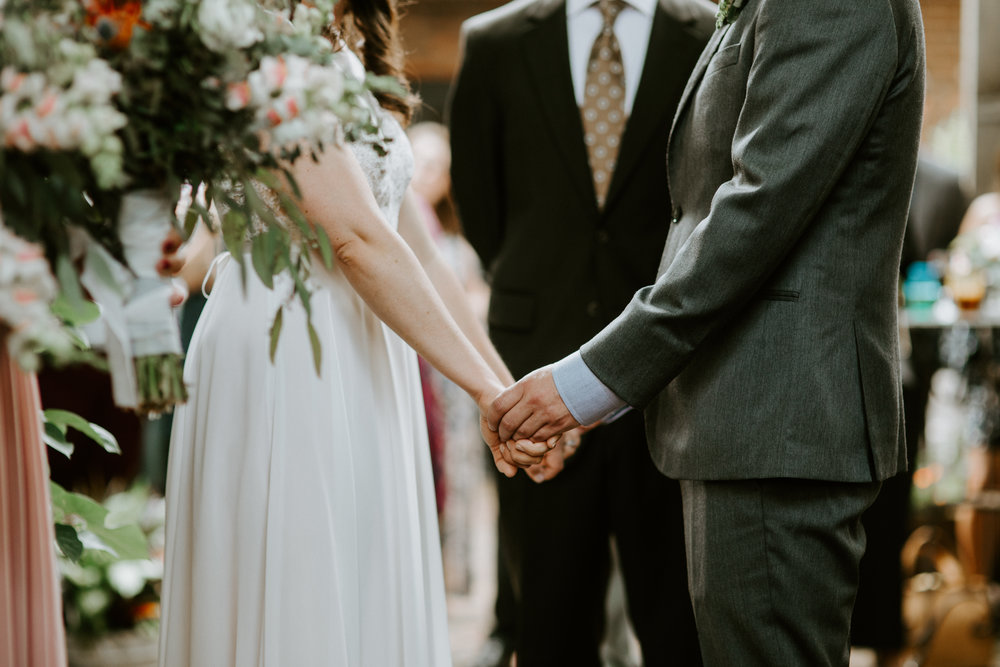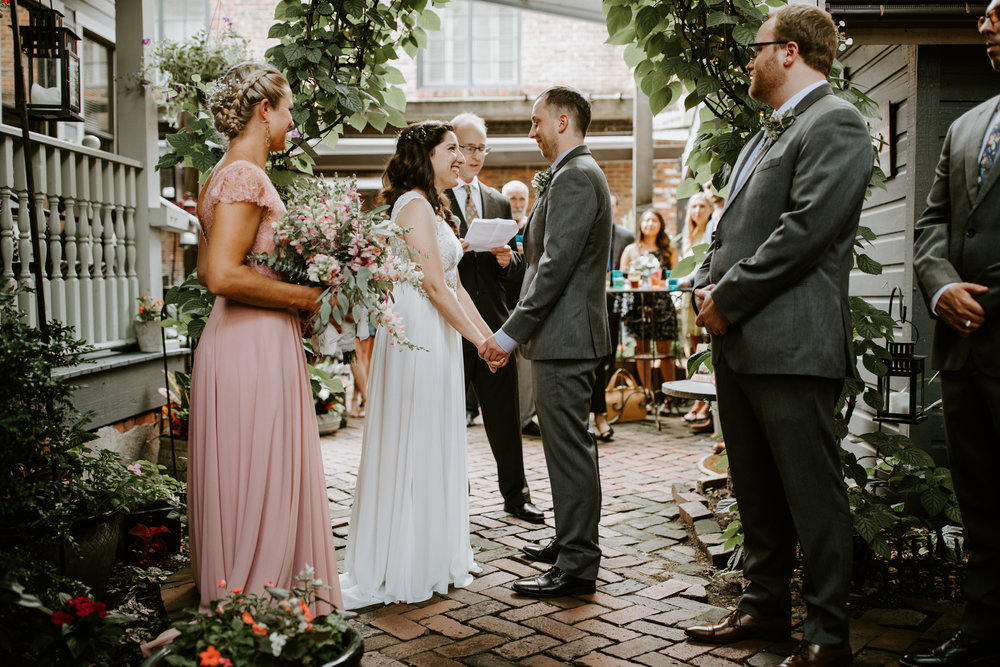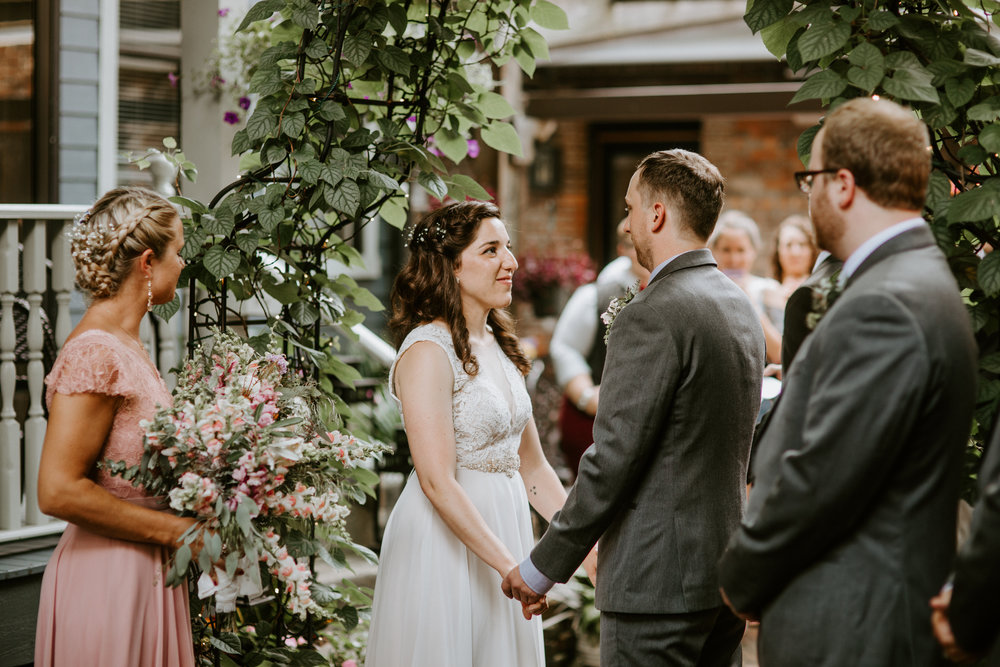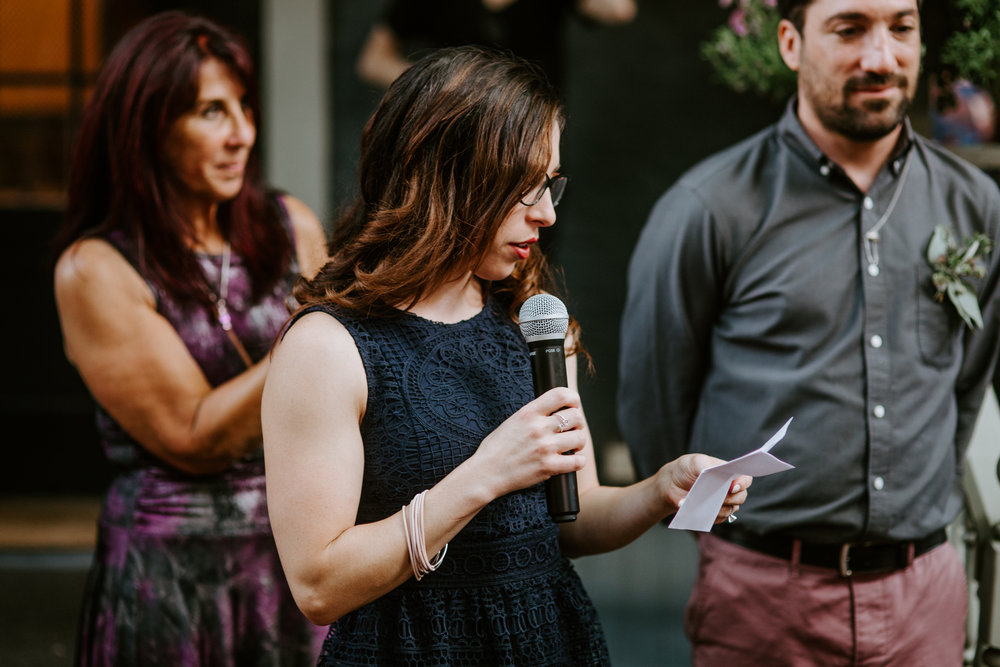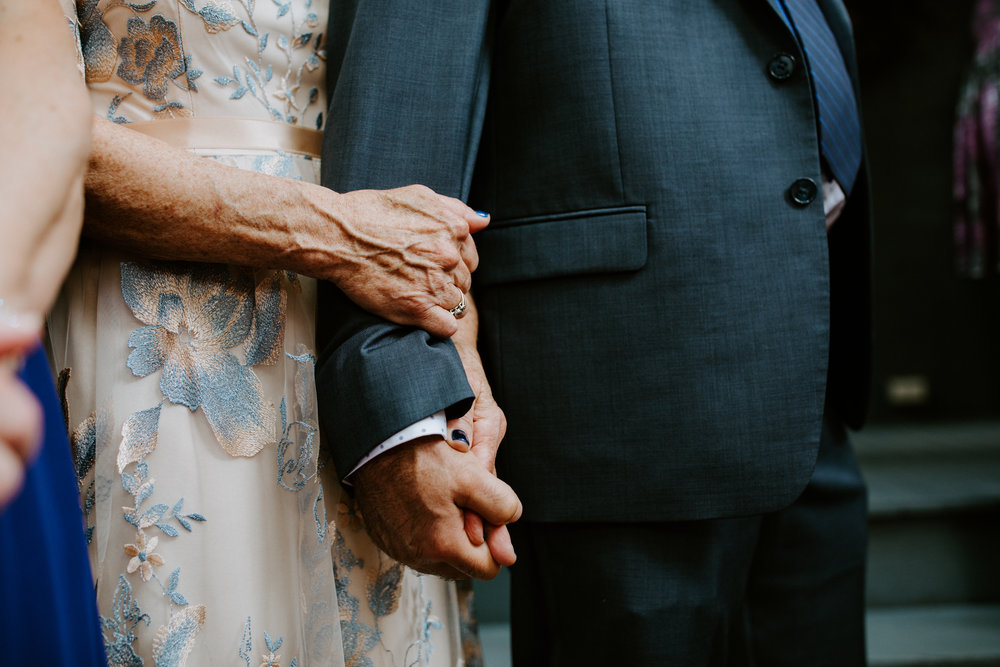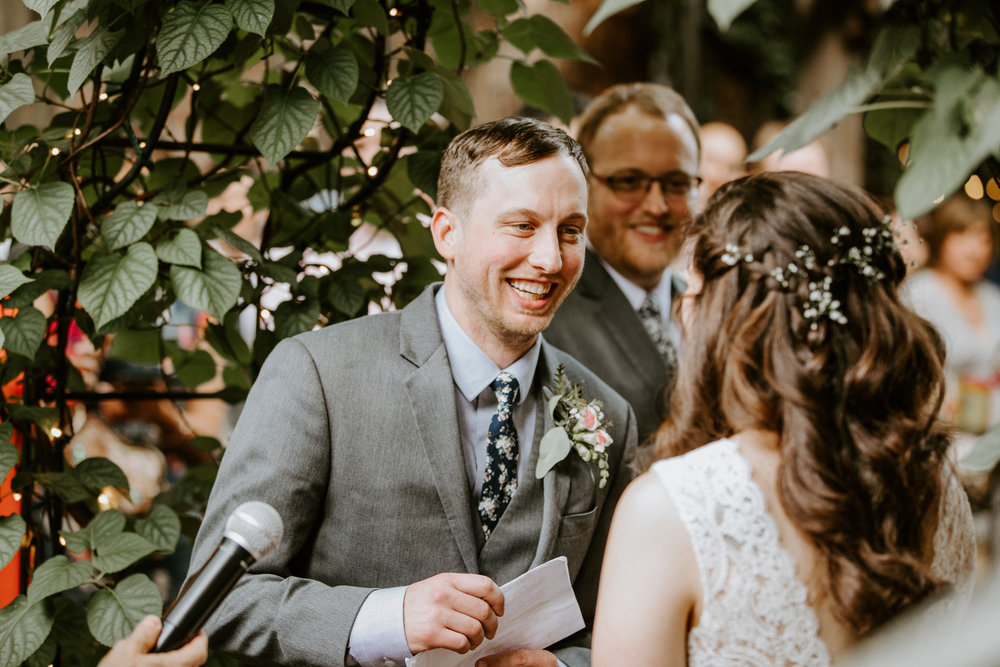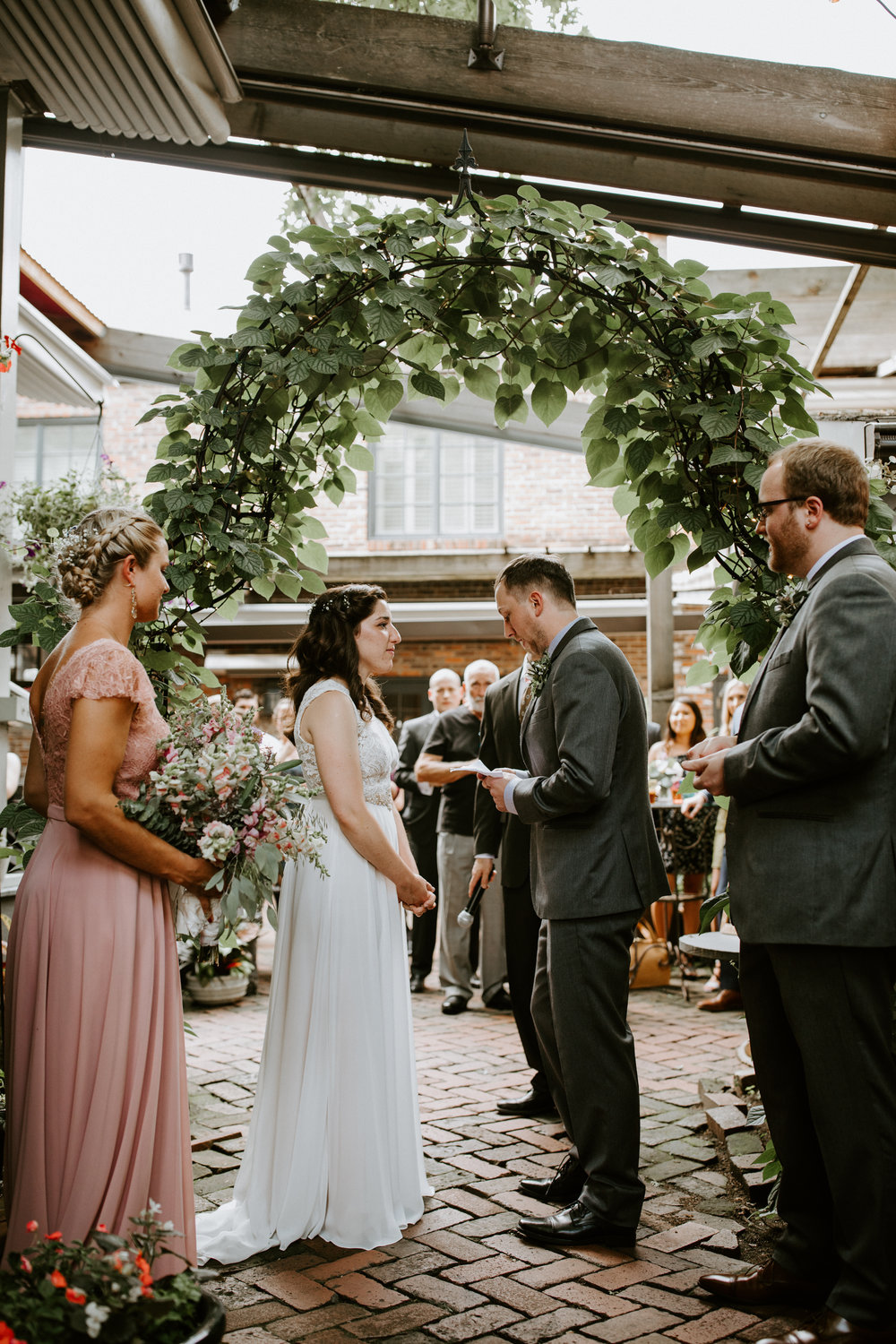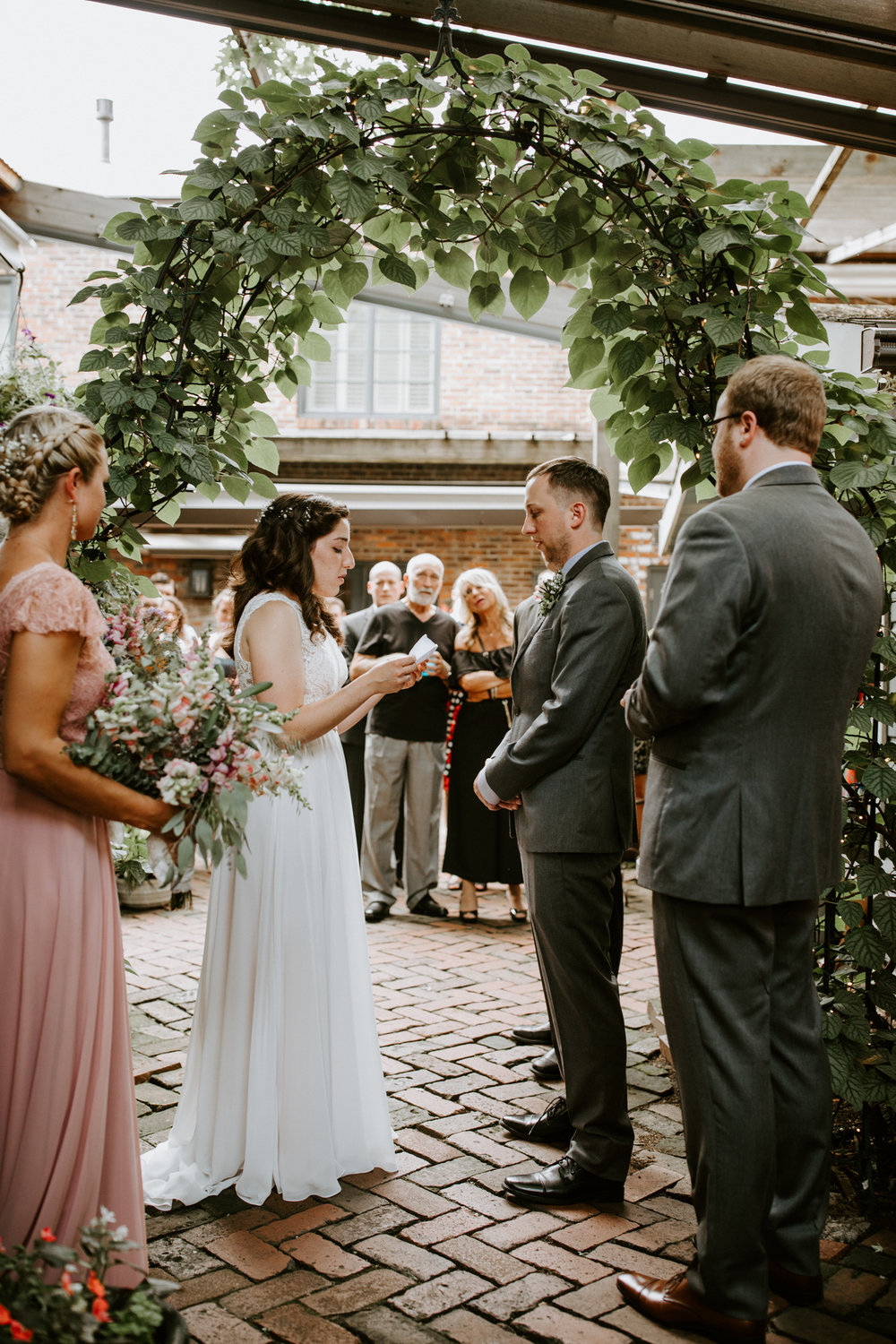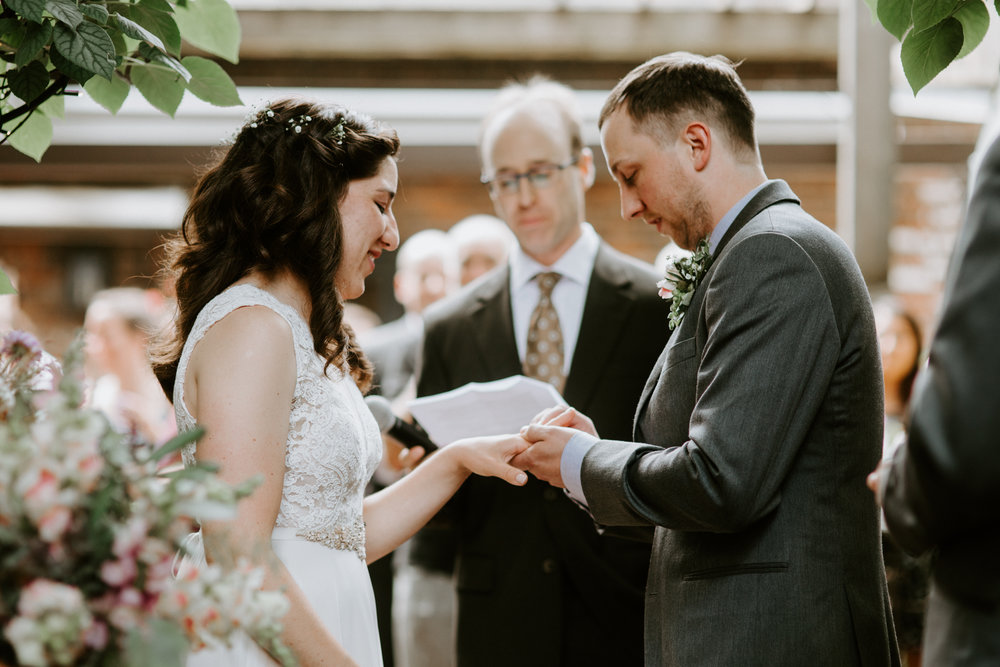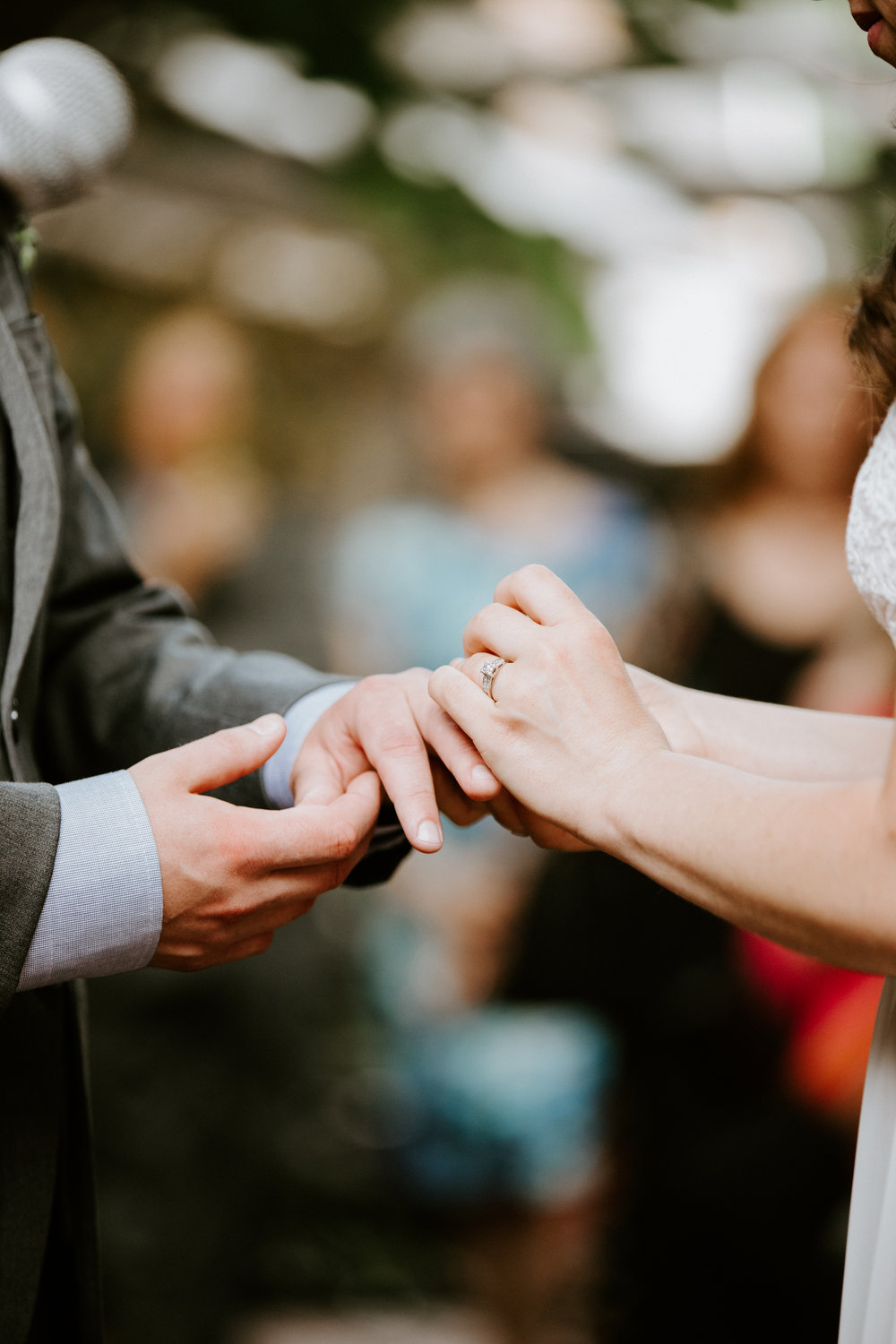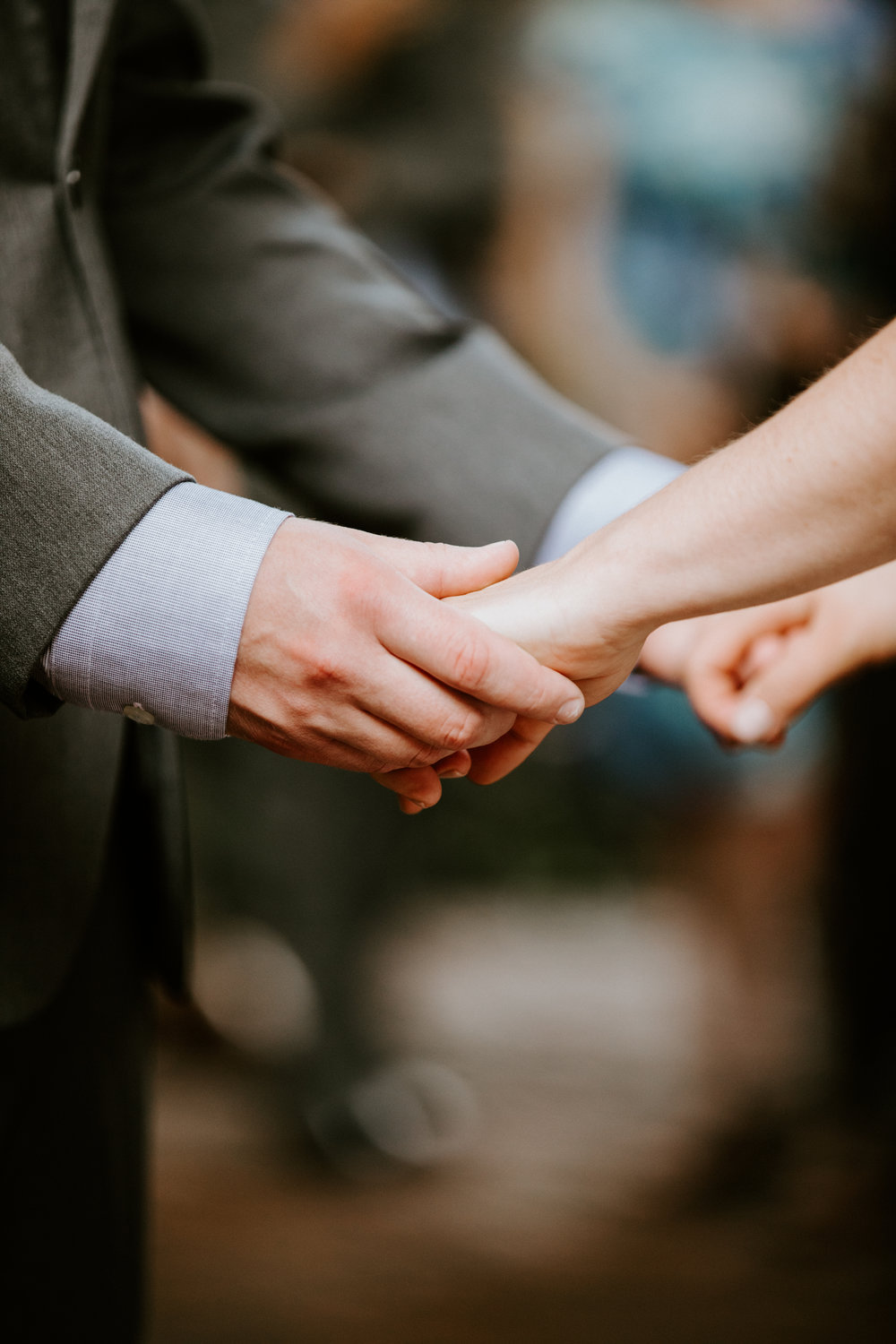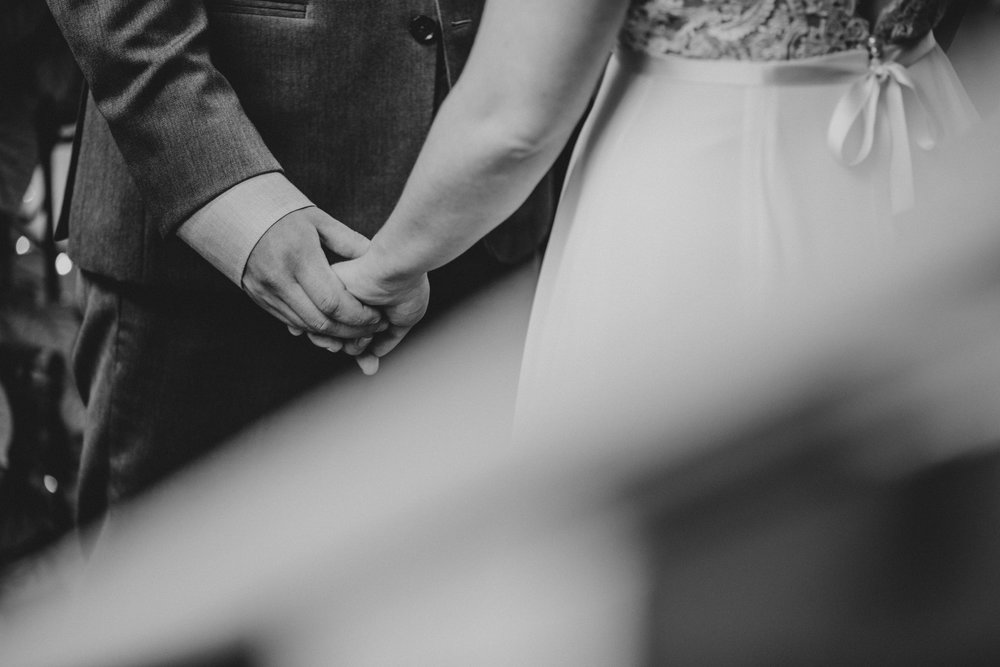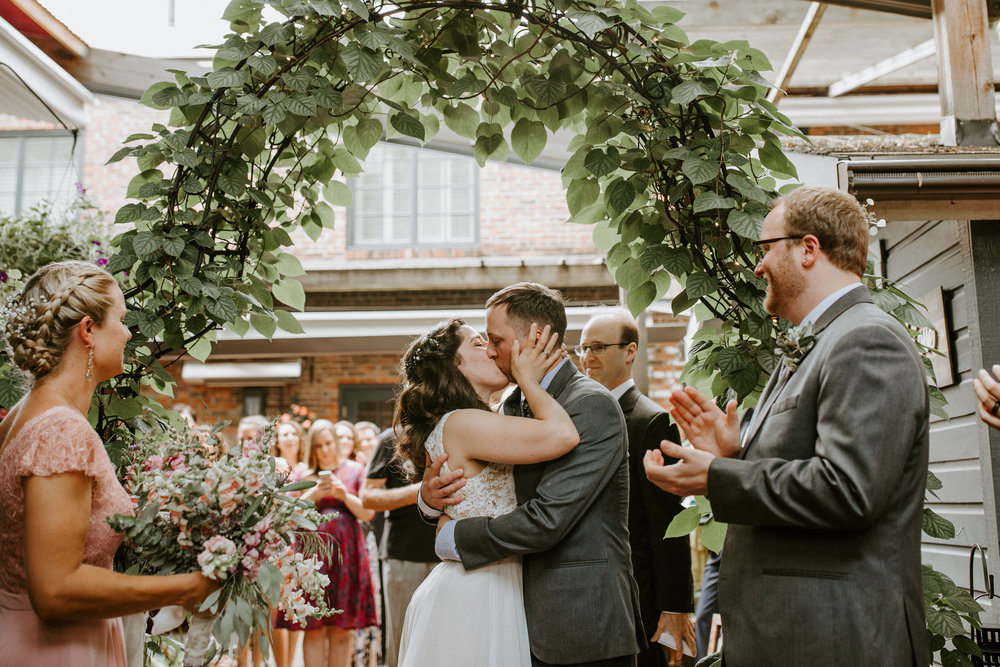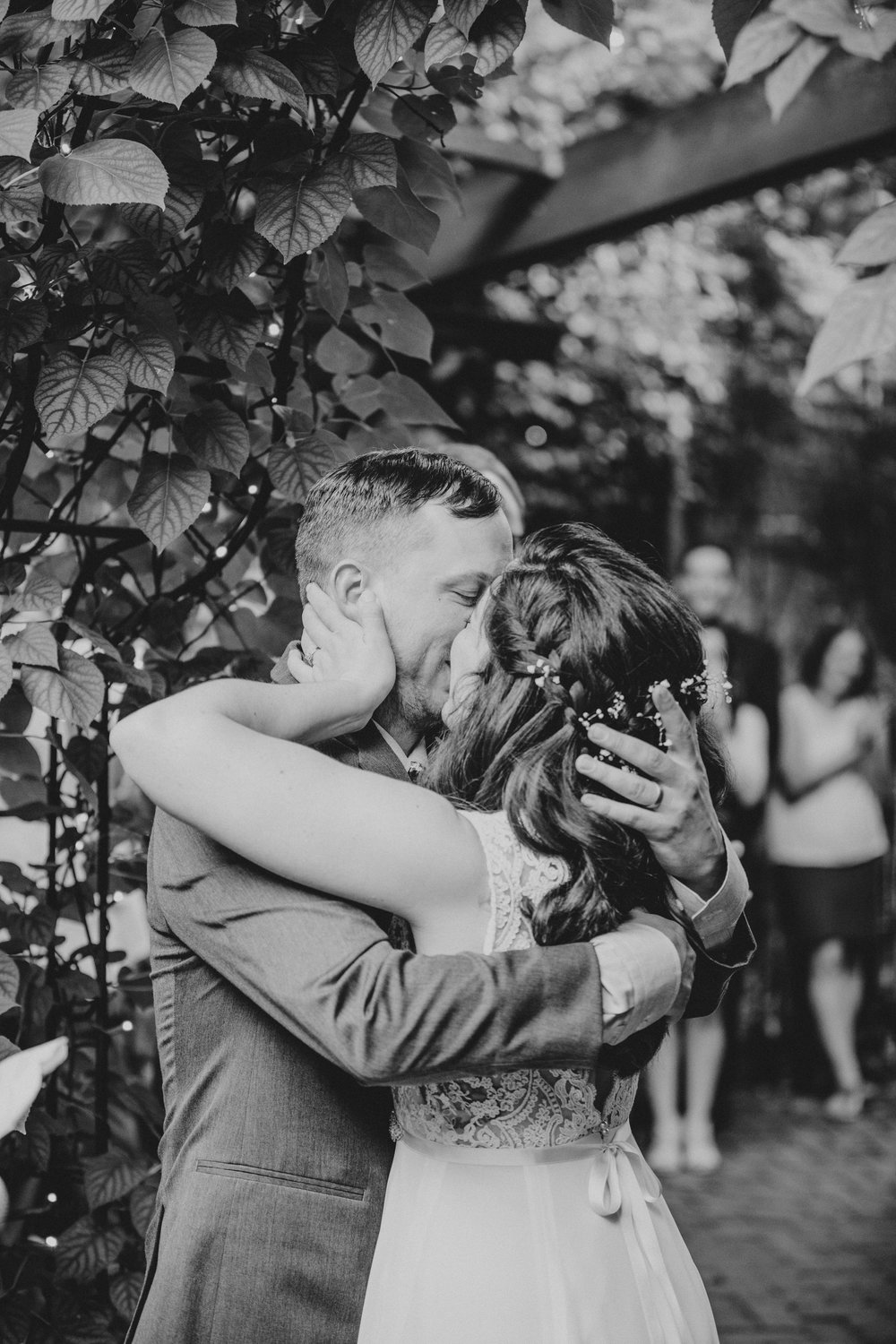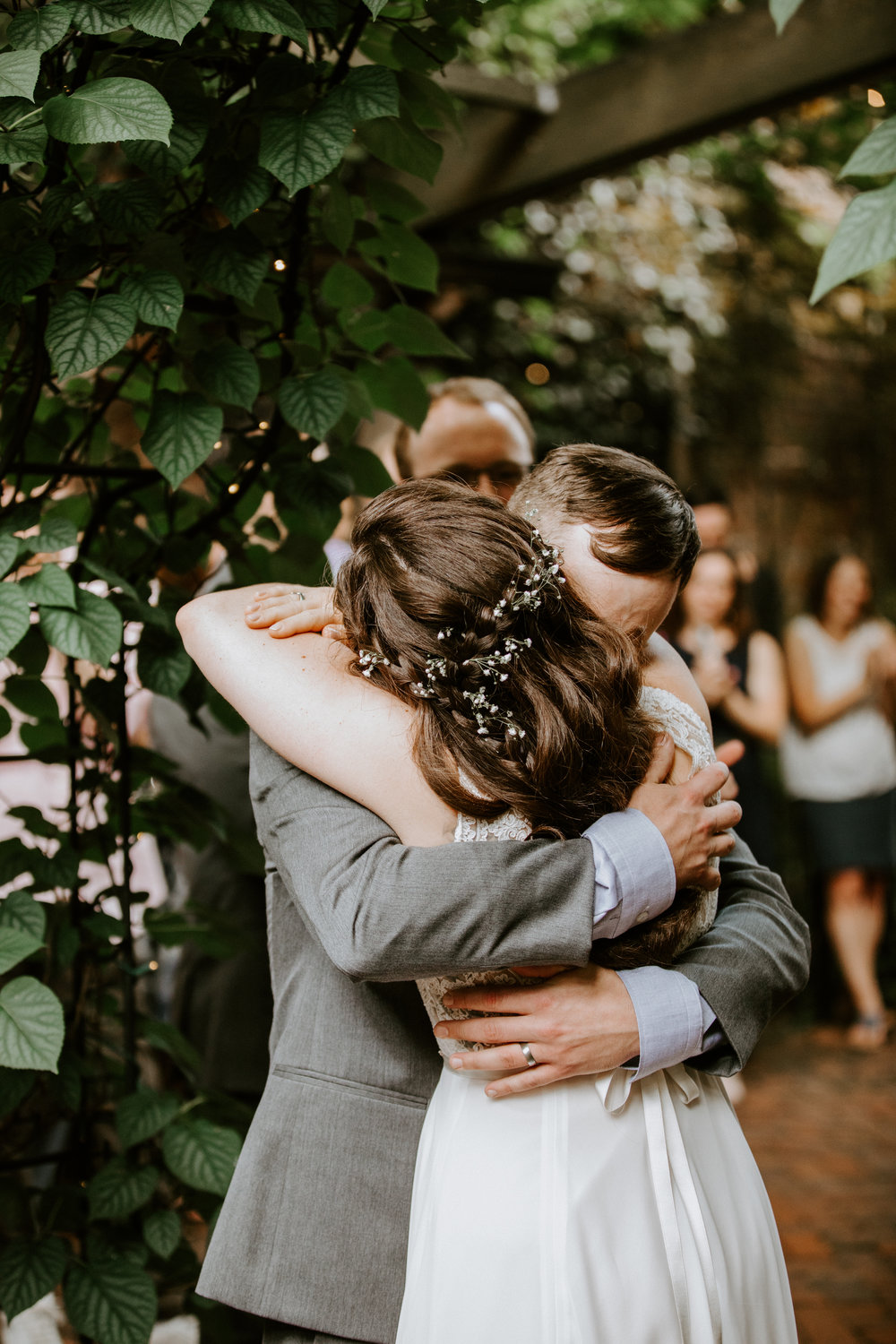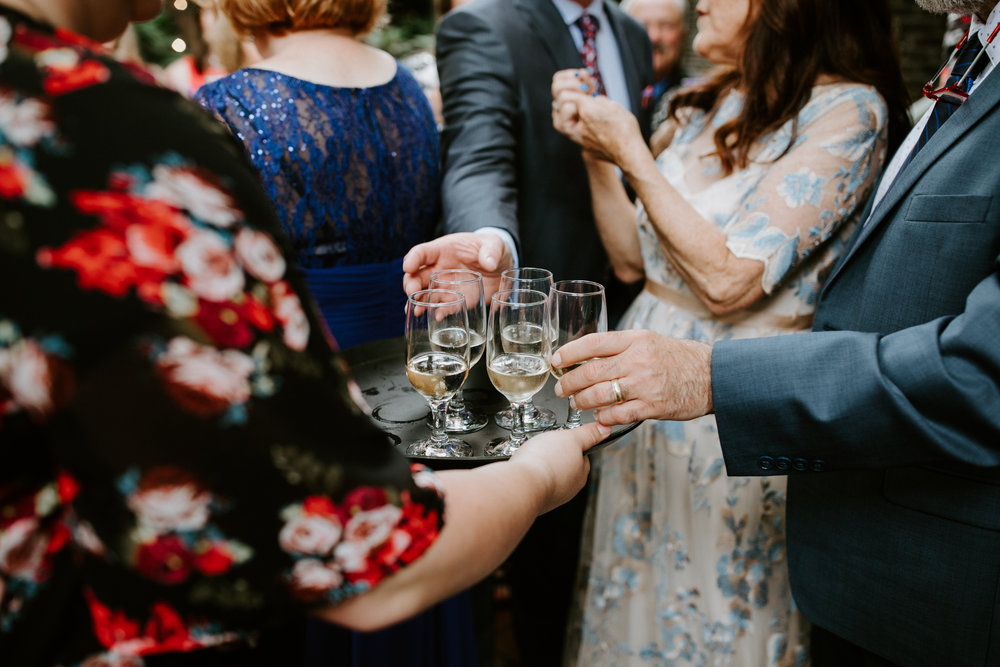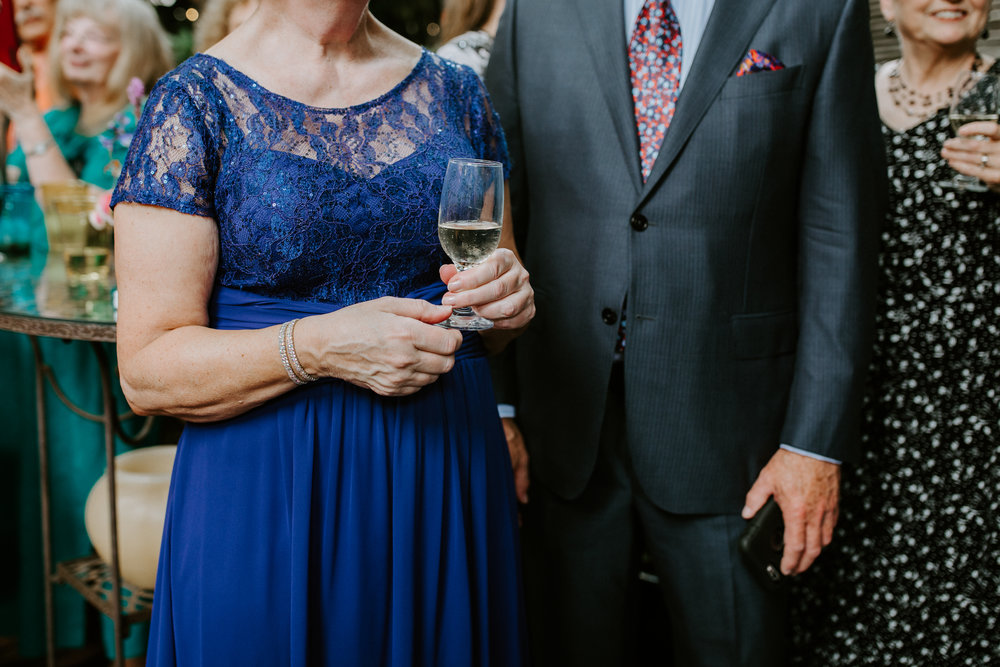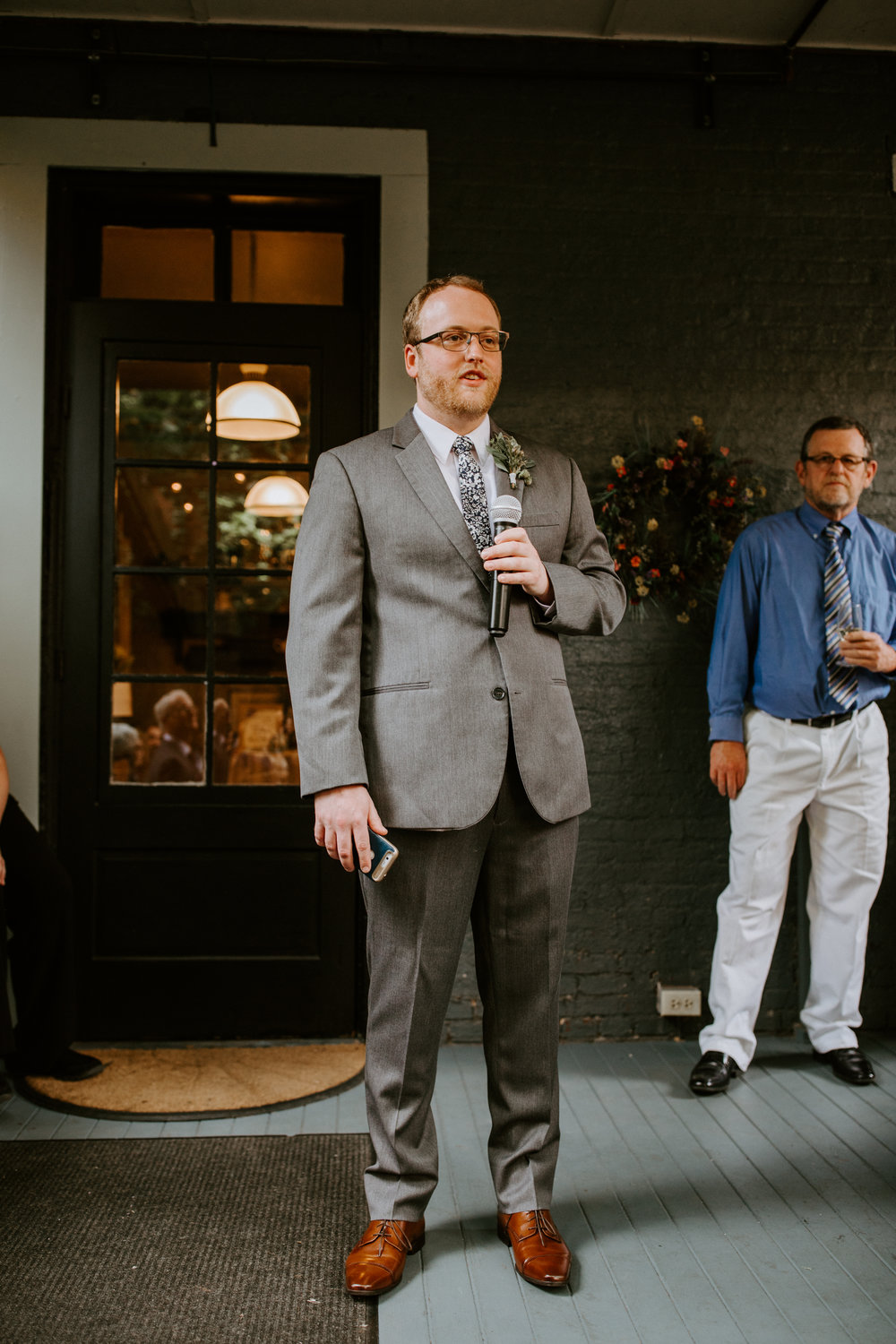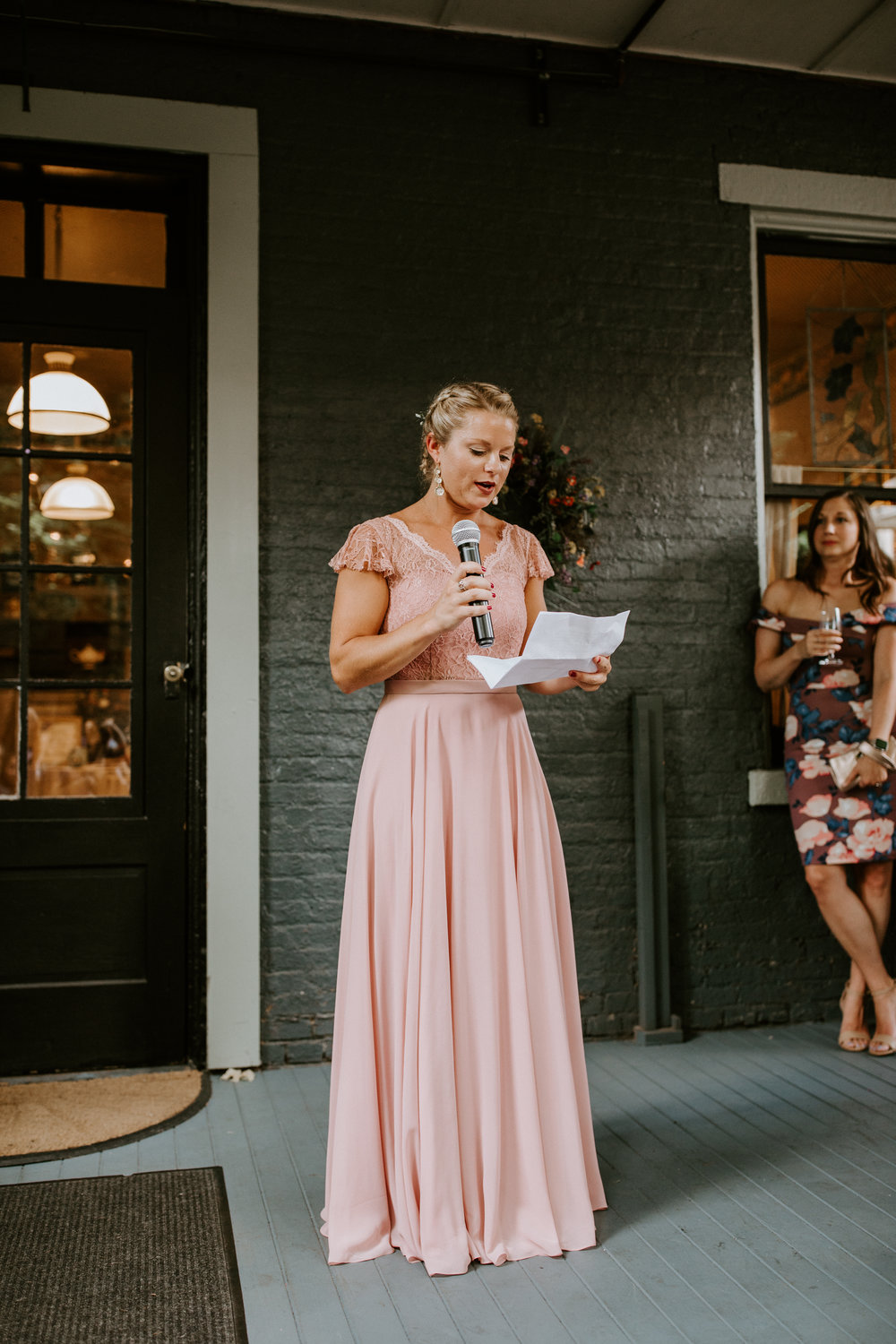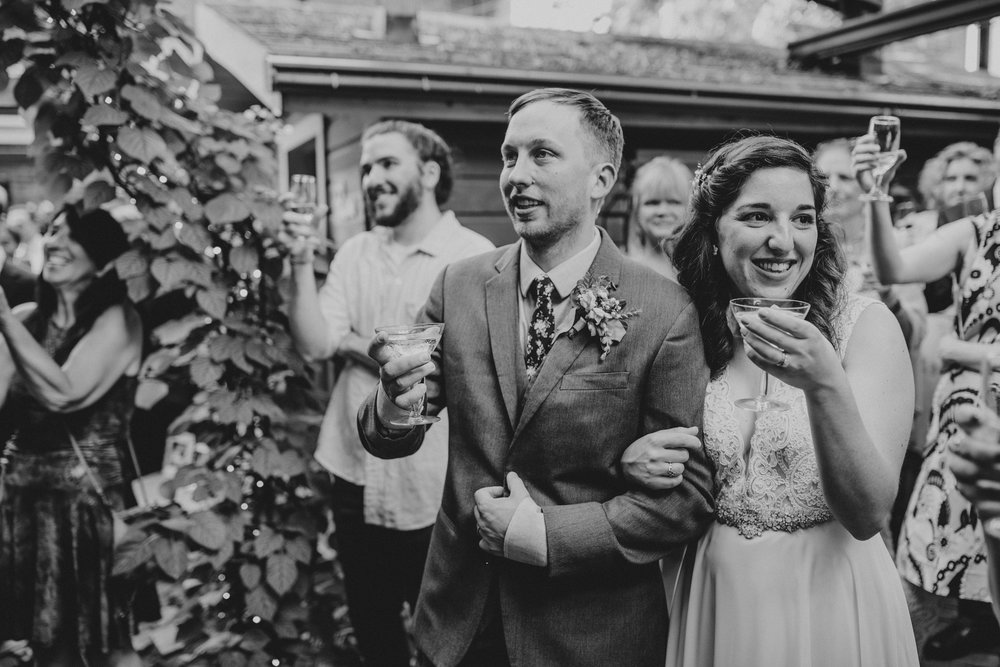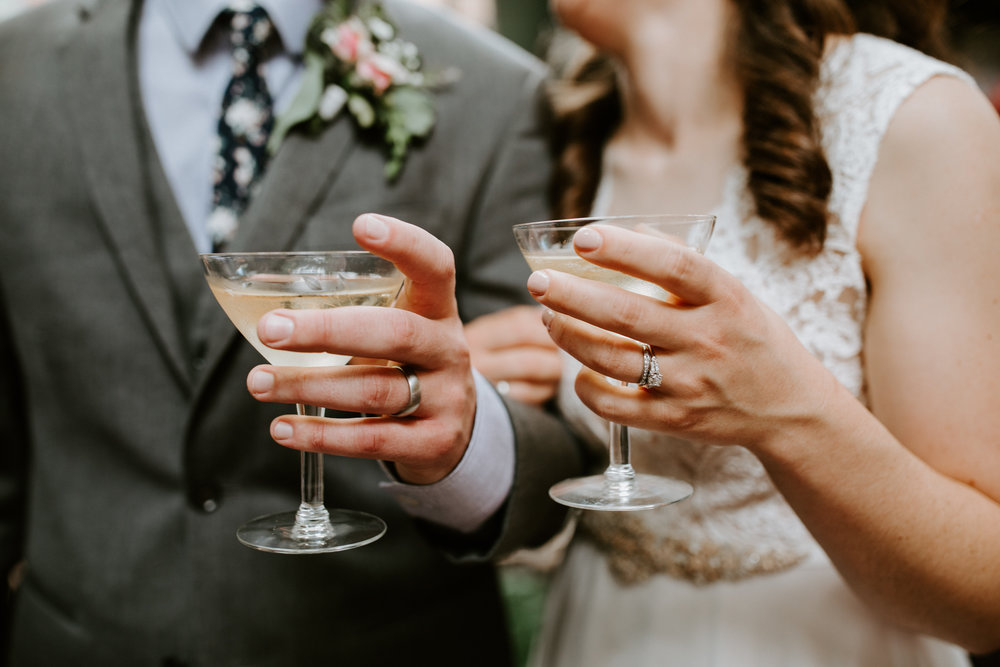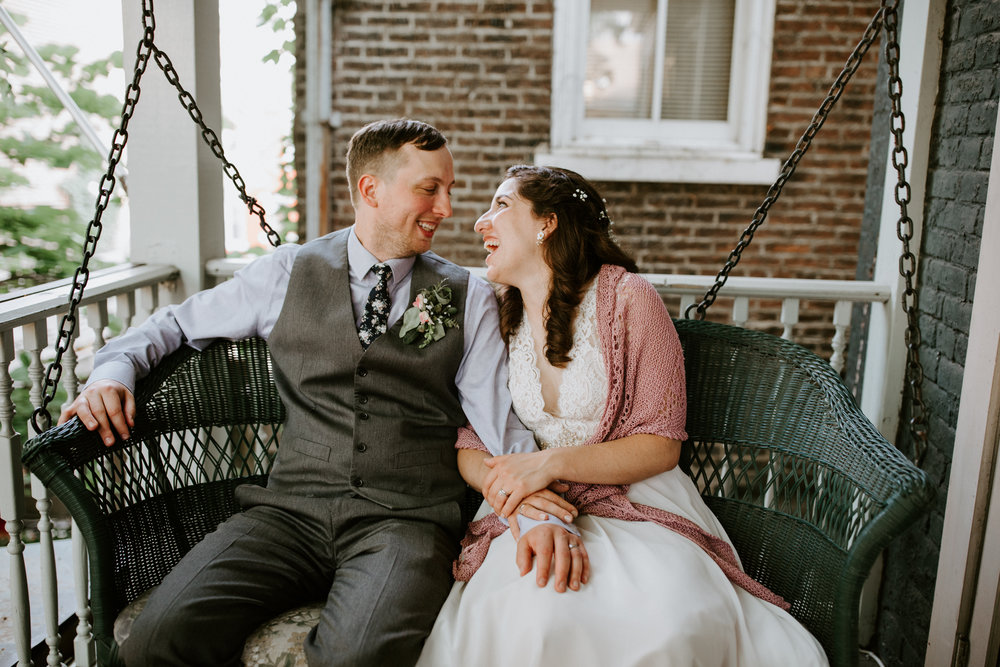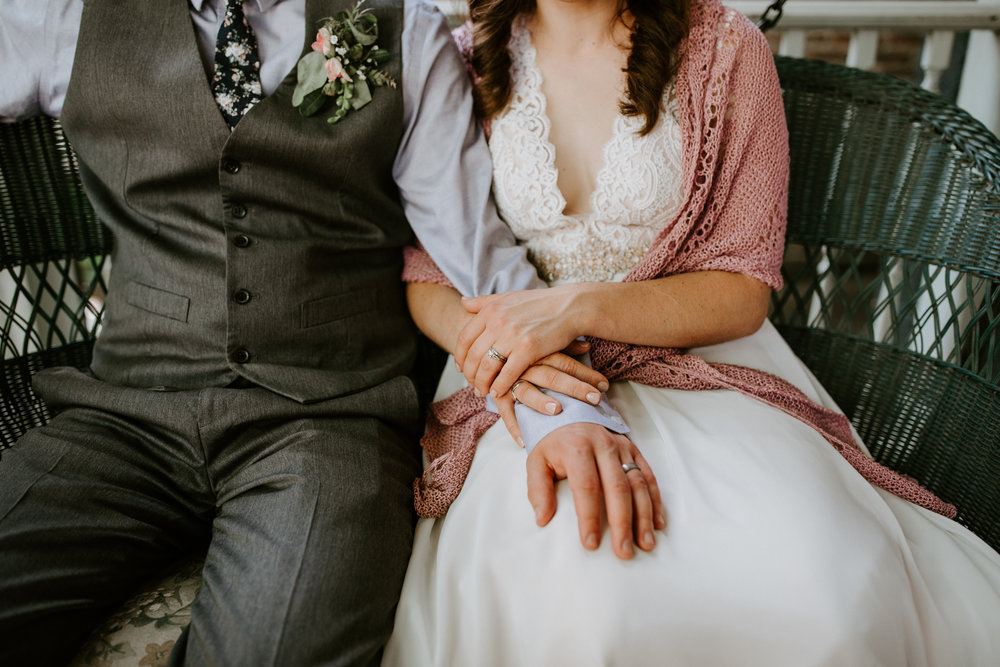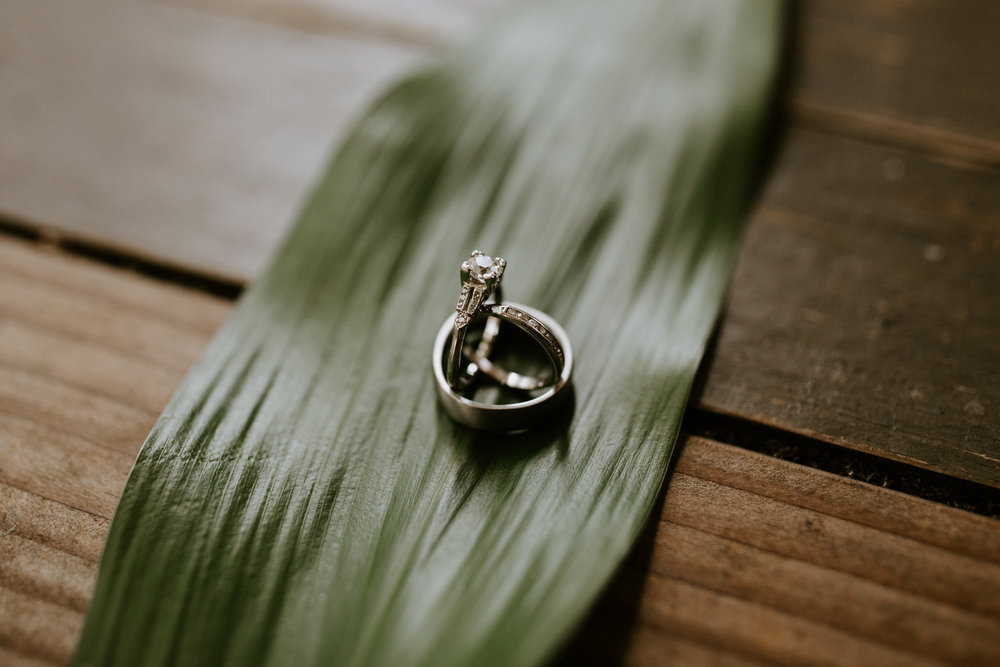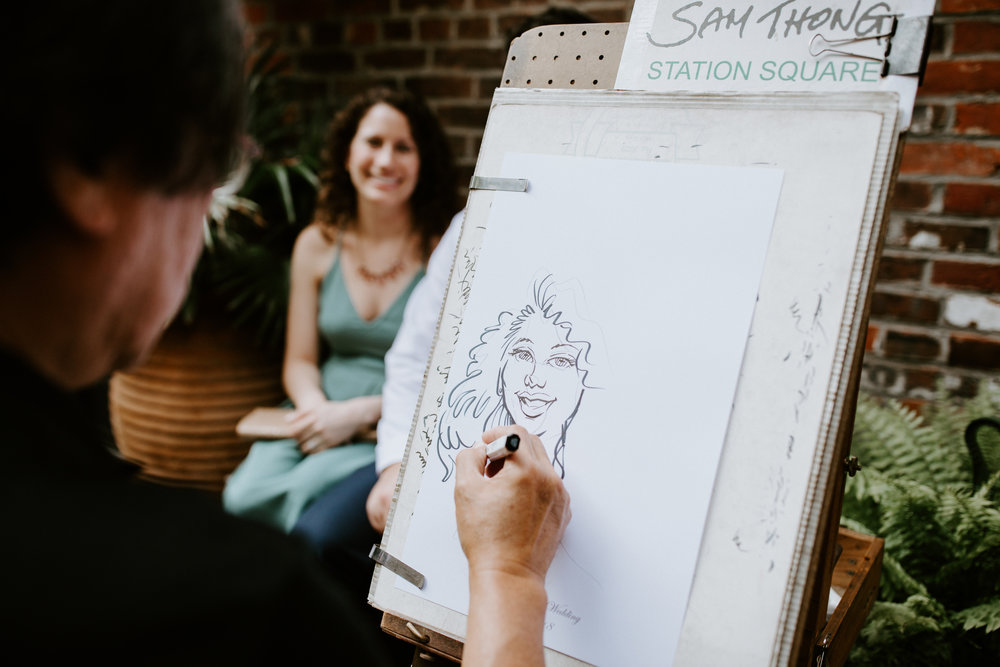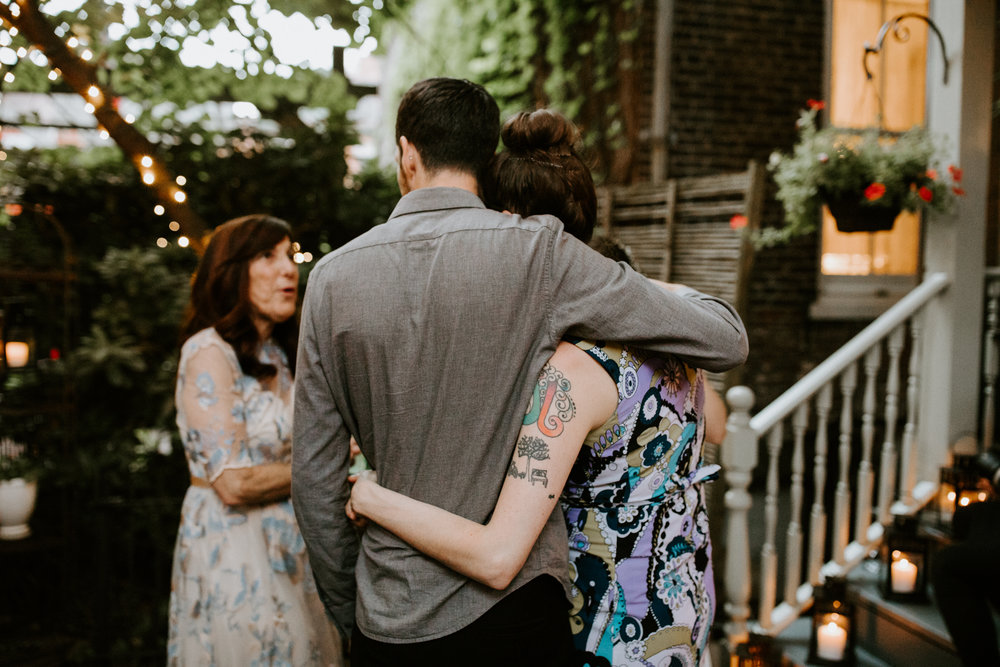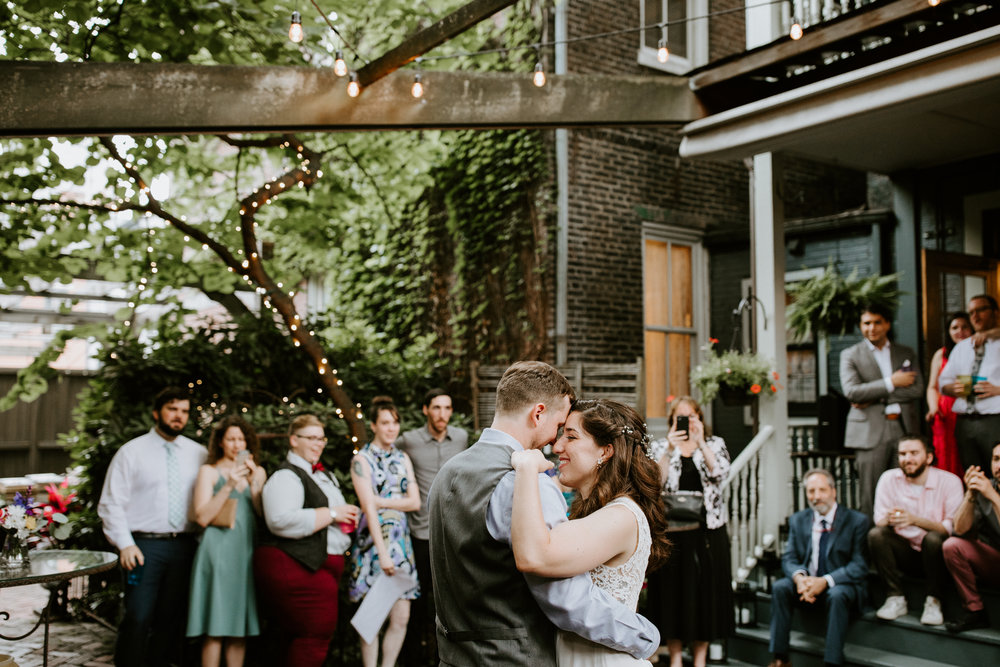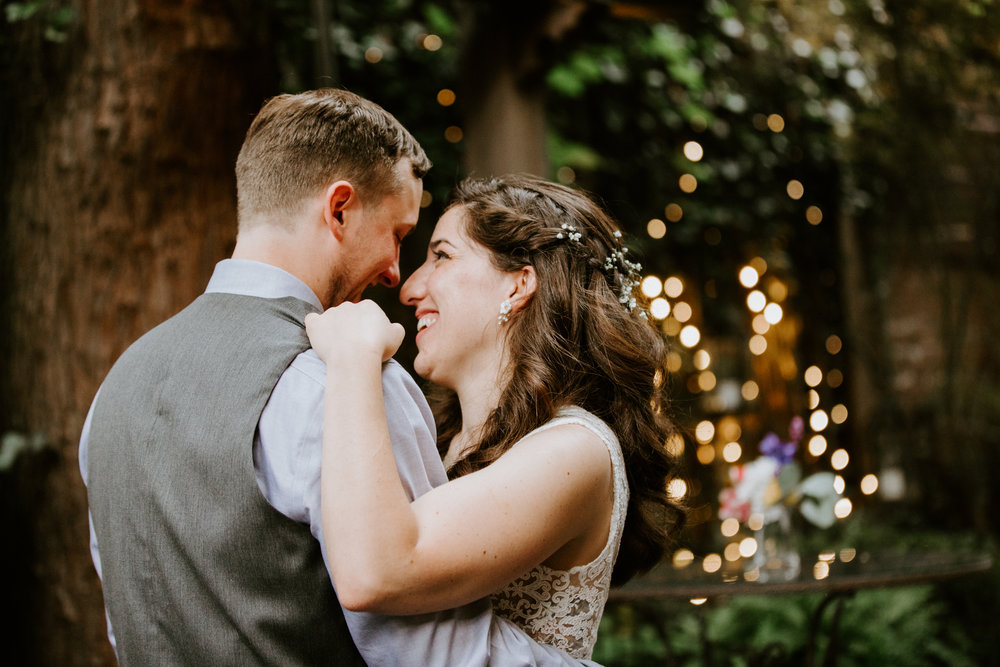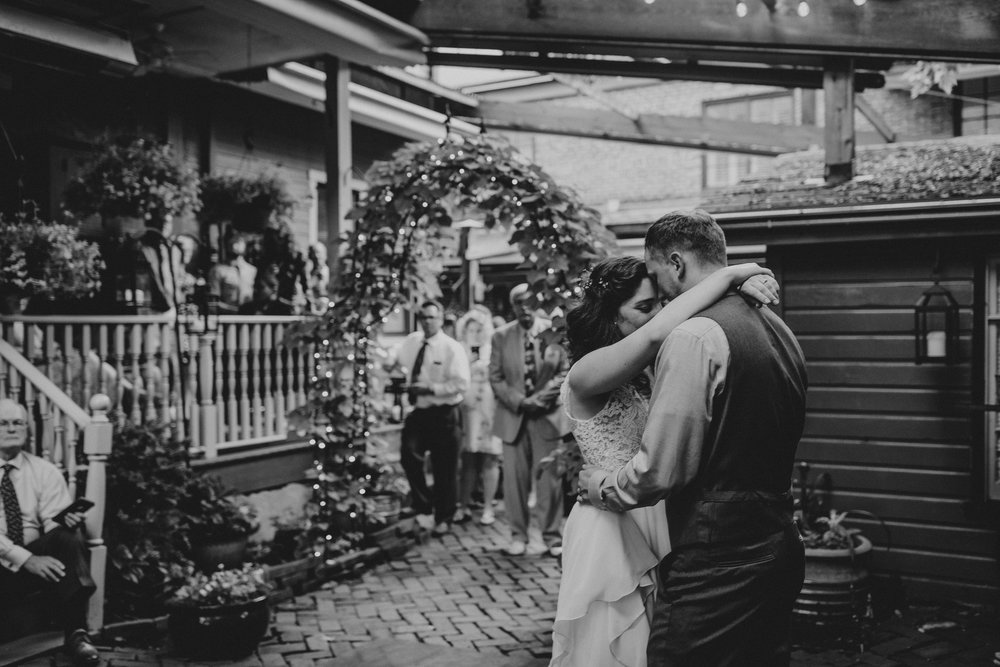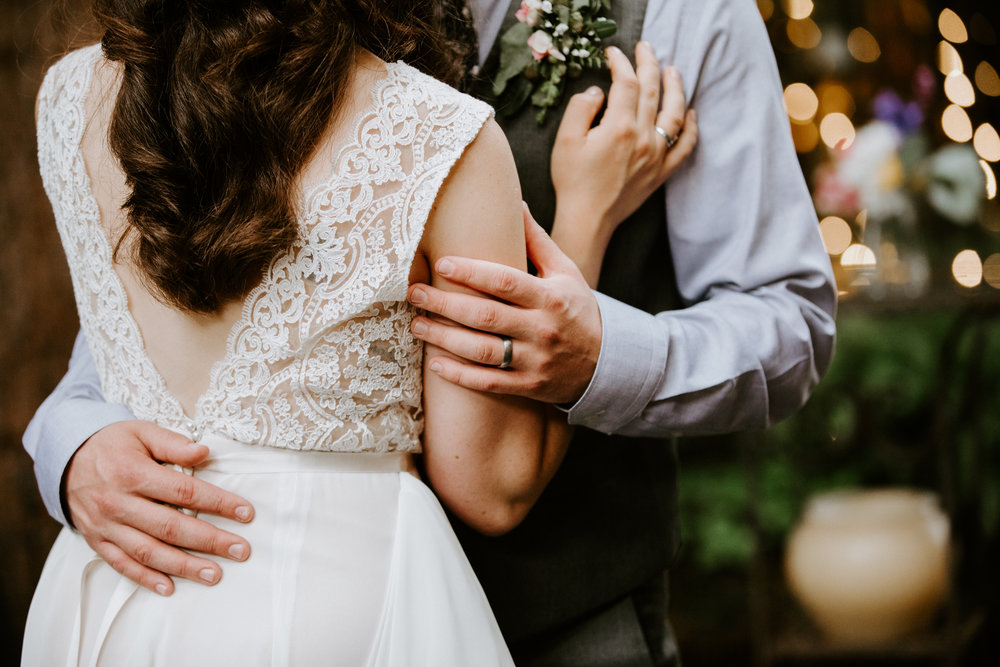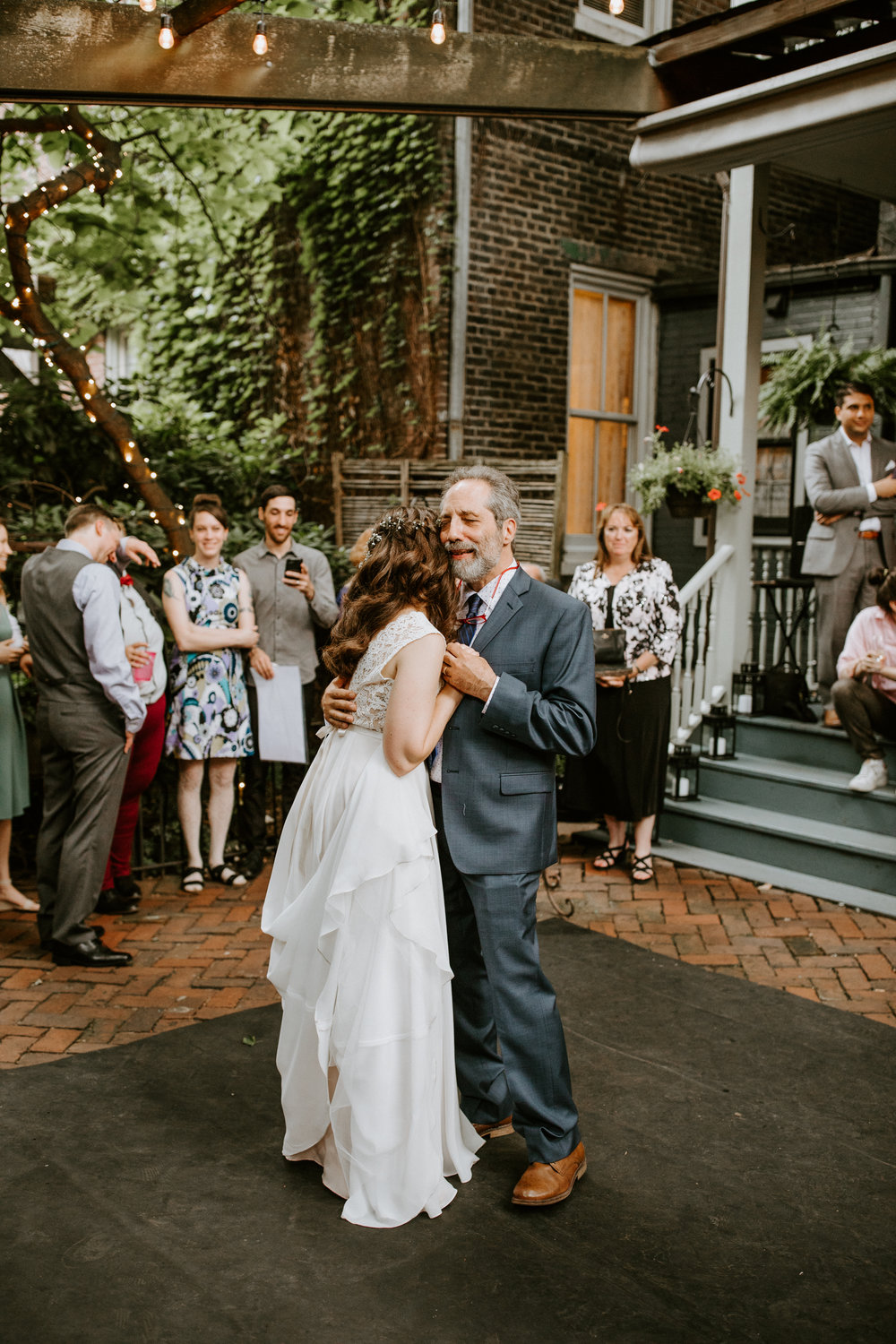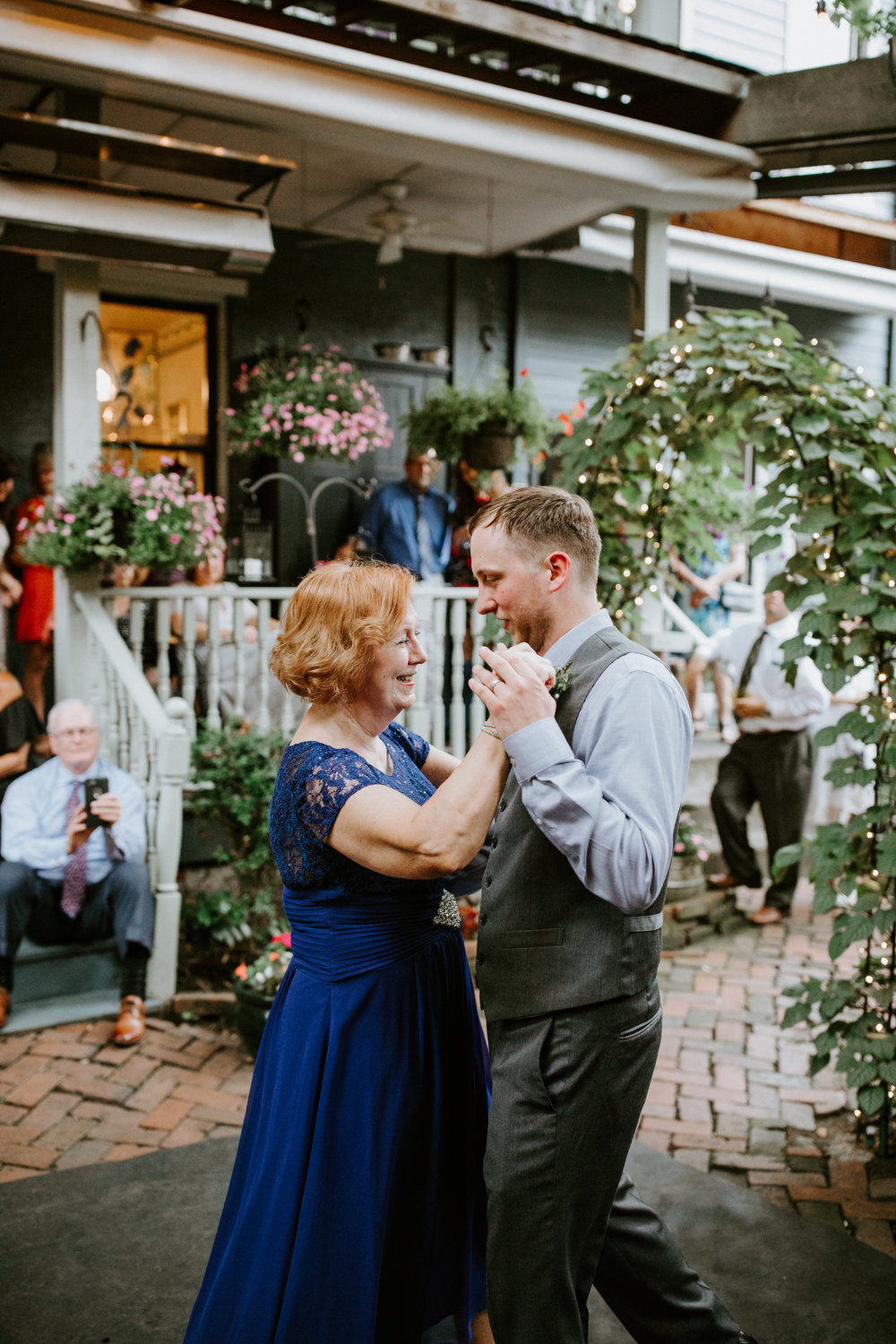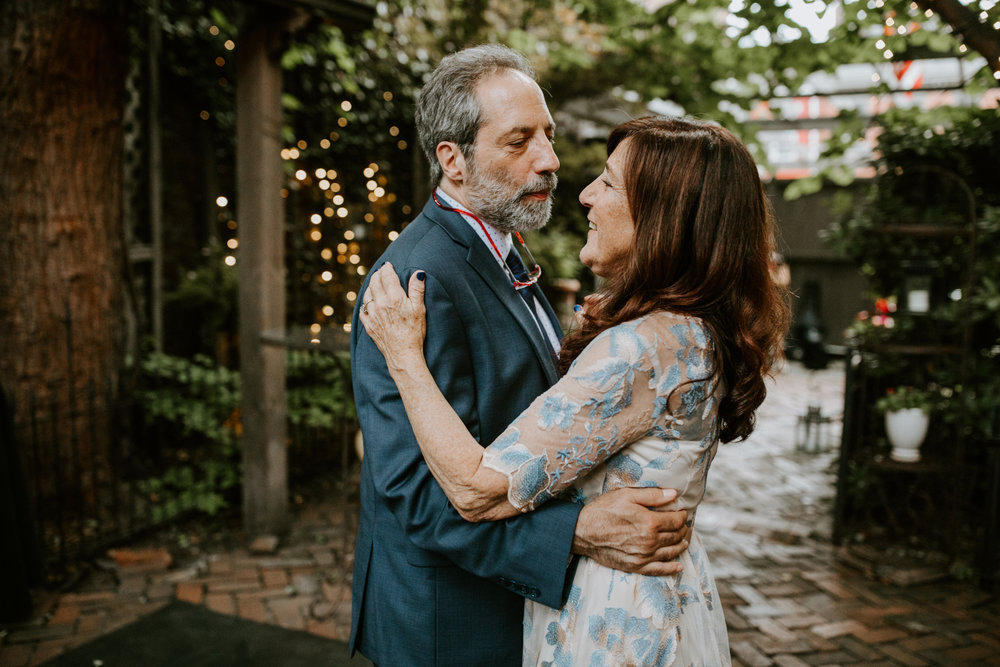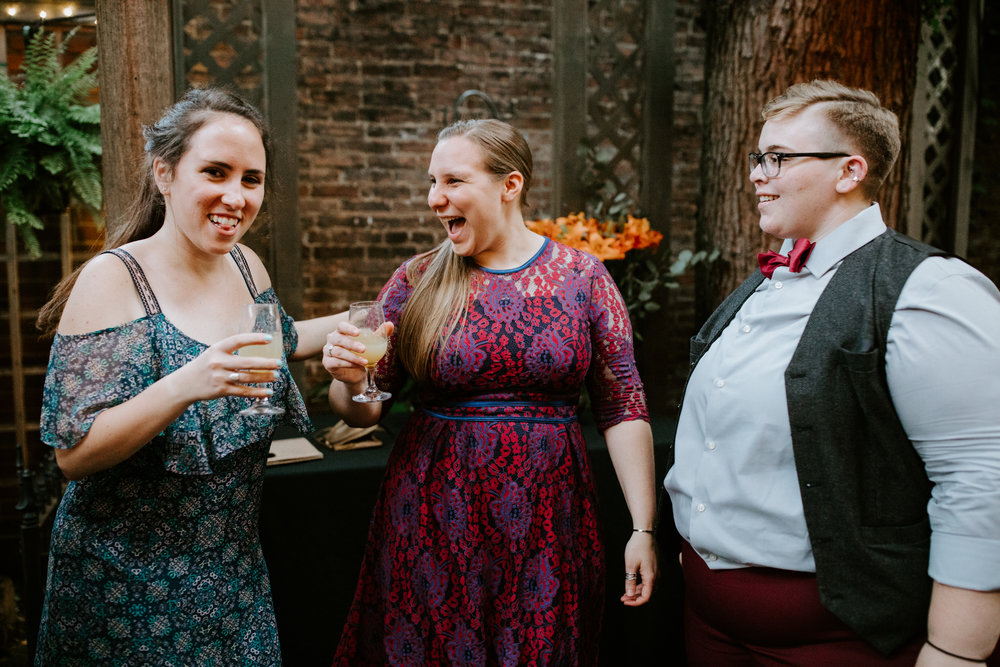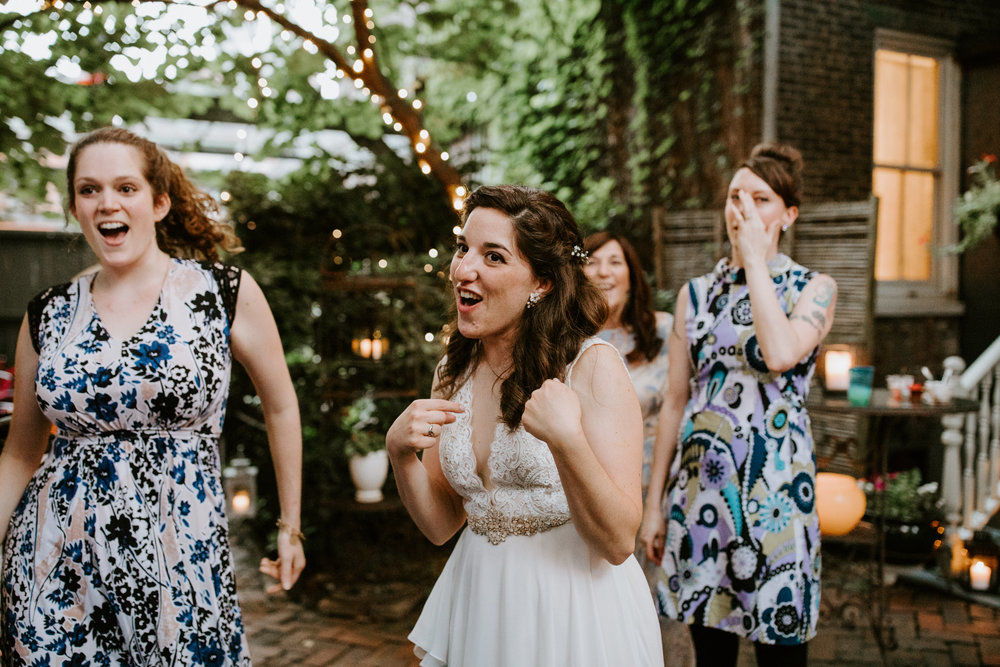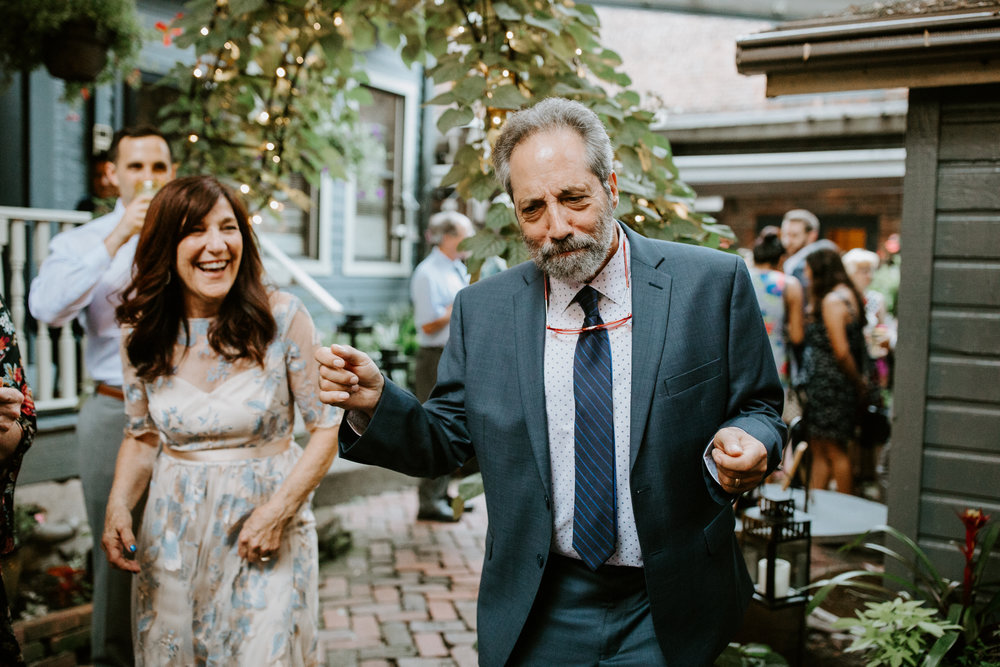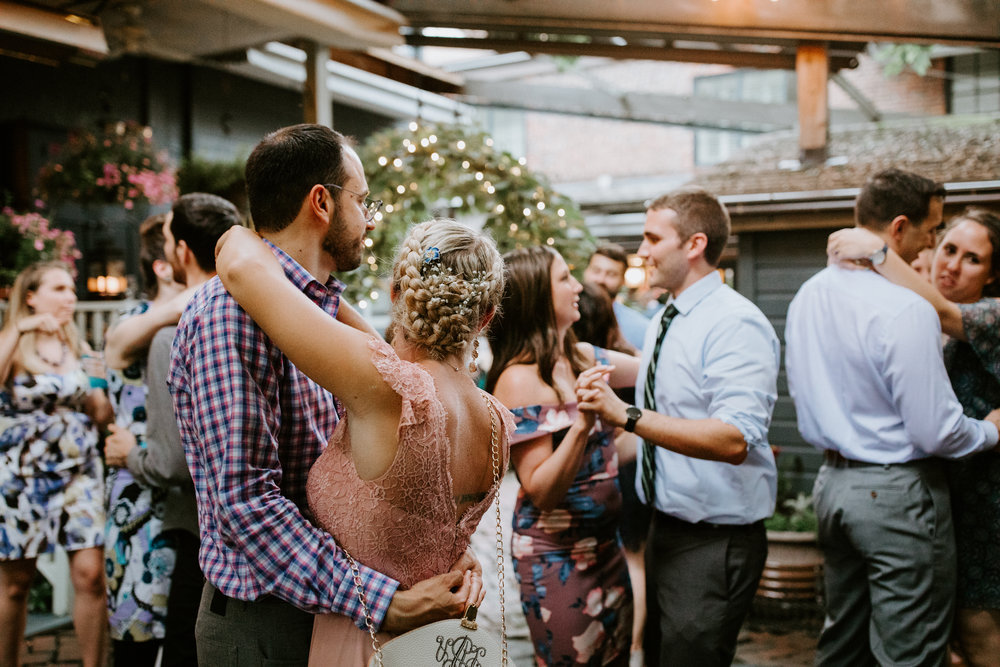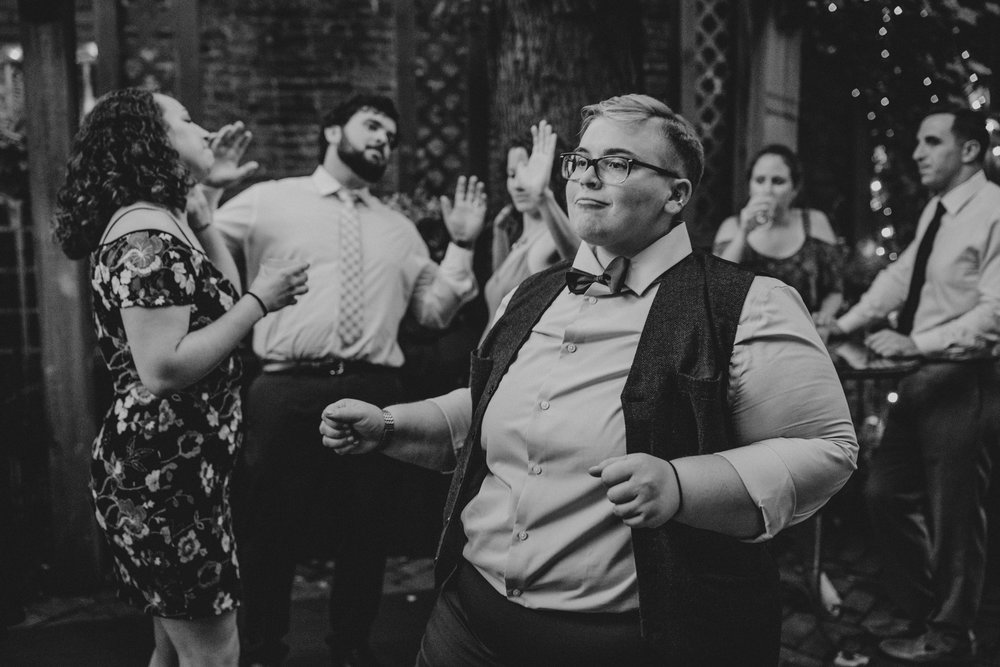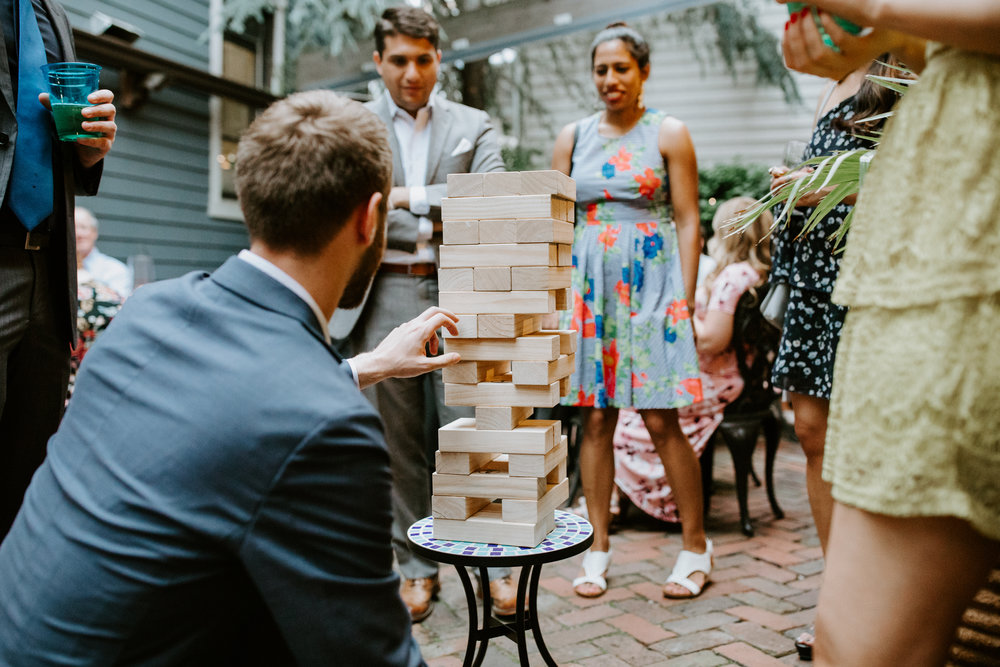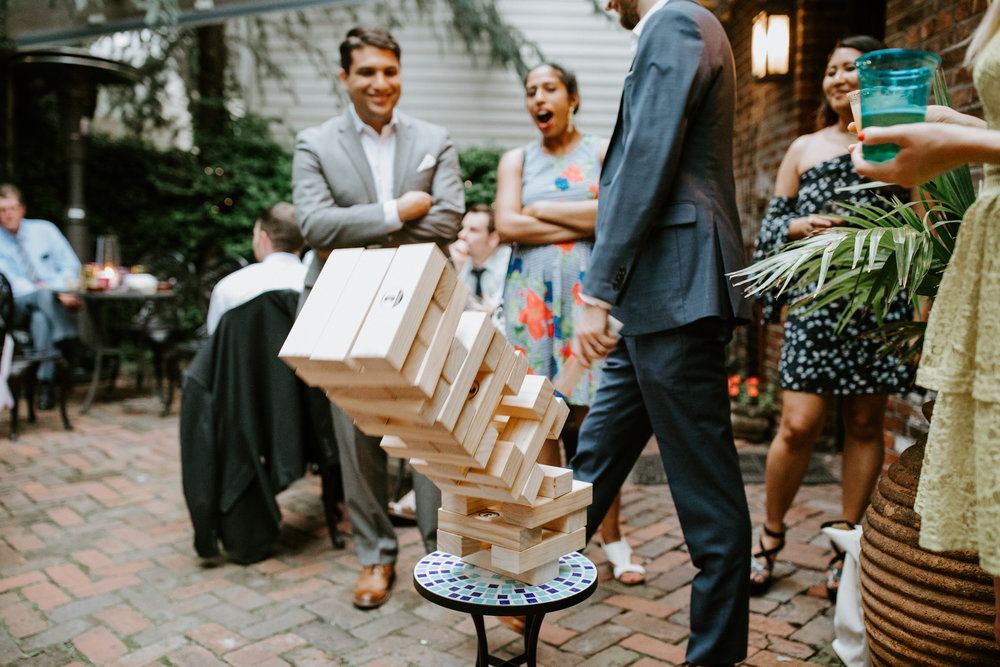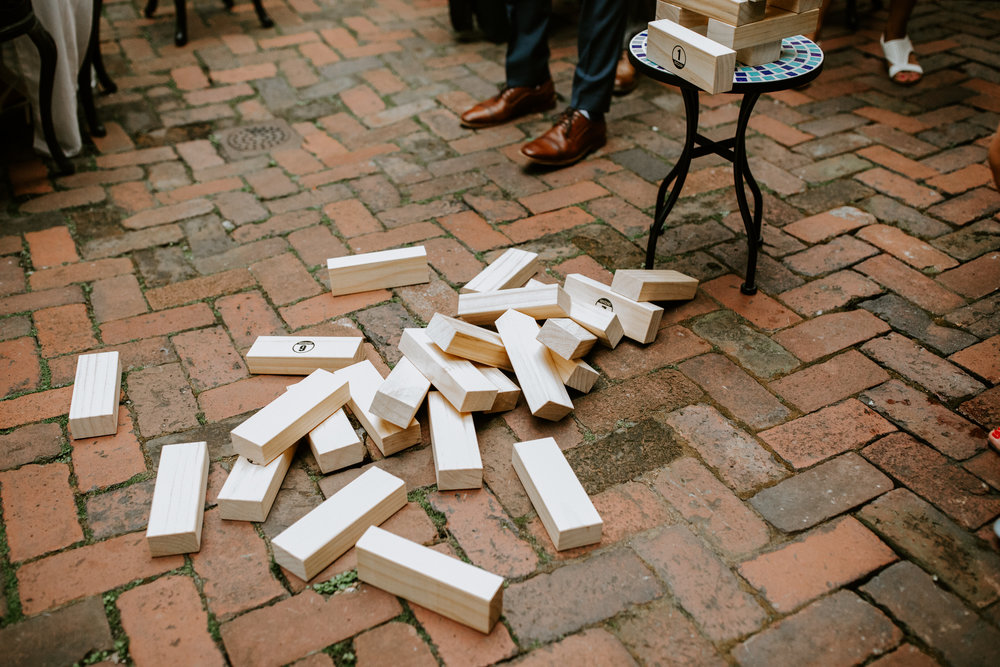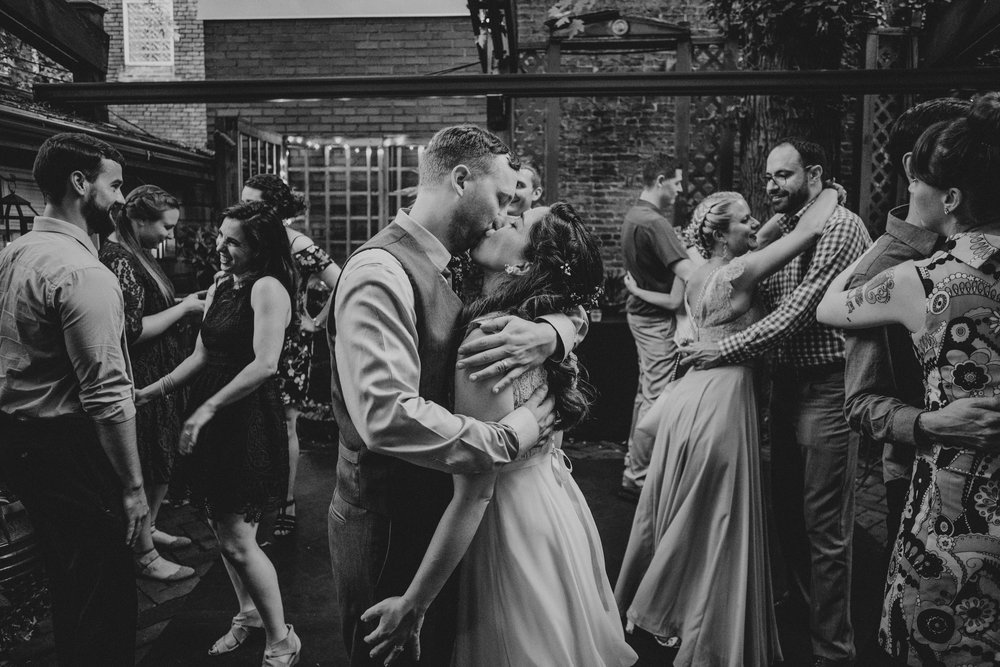 Photography: Lindsey Zern Photography
Second Photographer: Taylor Dymond
Bridal Gown: BHLDN
Florist: Flowers of Life
Invitations: Father of Bride
Hair: Caylie, Sister in Law of Bride
Venue: Morning Glory Inn