Ali & Ed are one of the most go with the flow, chill, easygoing couples I've ever had the pleasure to work with. The two of them traveled from NYC to Pittsburgh for both their engagement session with me and their wedding. Man, this wedding day was filled with so many fun moments and genuine love. I am so excited to share more with you about their day!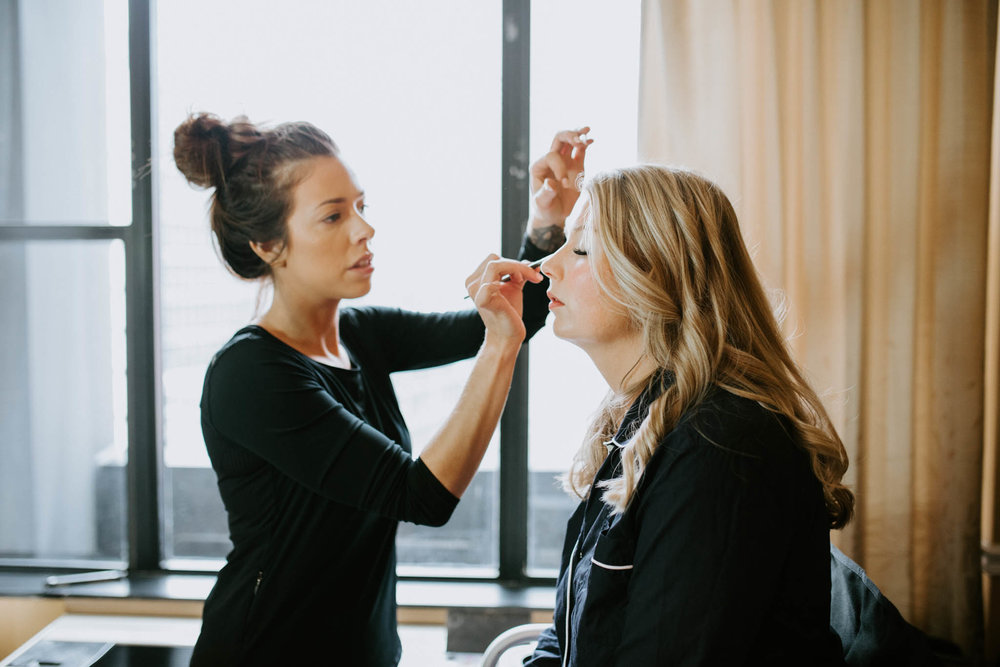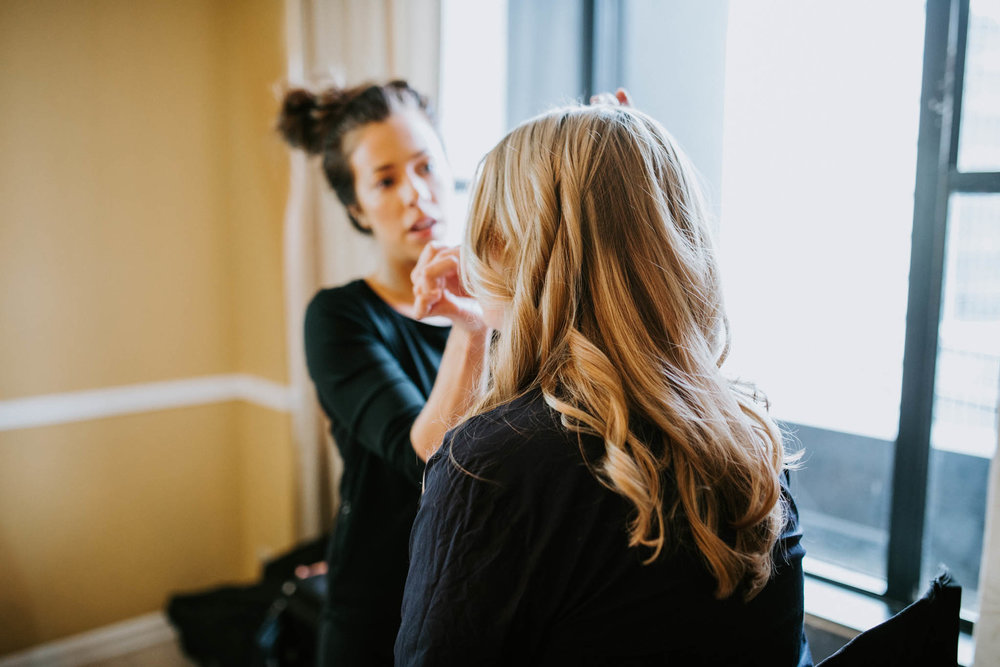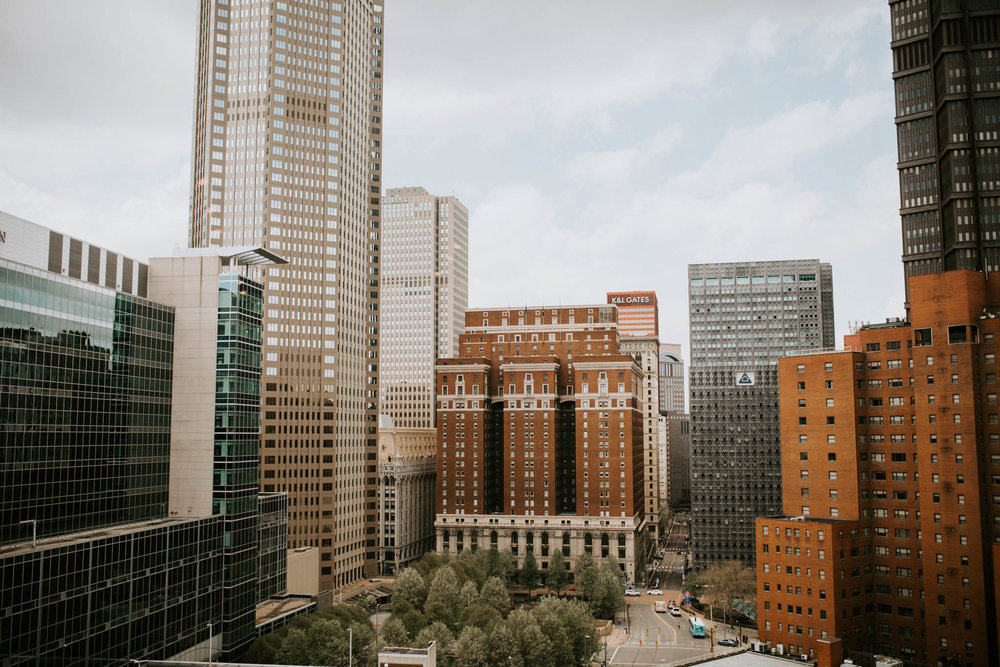 The day started out for me at the Pittsburgh City Center Marriott, where Ali and her bridesmaids were getting ready. Even though I love all parts of a wedding day, I have to say that the getting ready is one of my favorites. The anticipation of everyone so excited to see the bride in her dress, the excitement and little bit of nerves the bride may have about seeing herself all dolled up as a bride, and the sincere moments of mother-daughter interactions is enough to make my heart burst.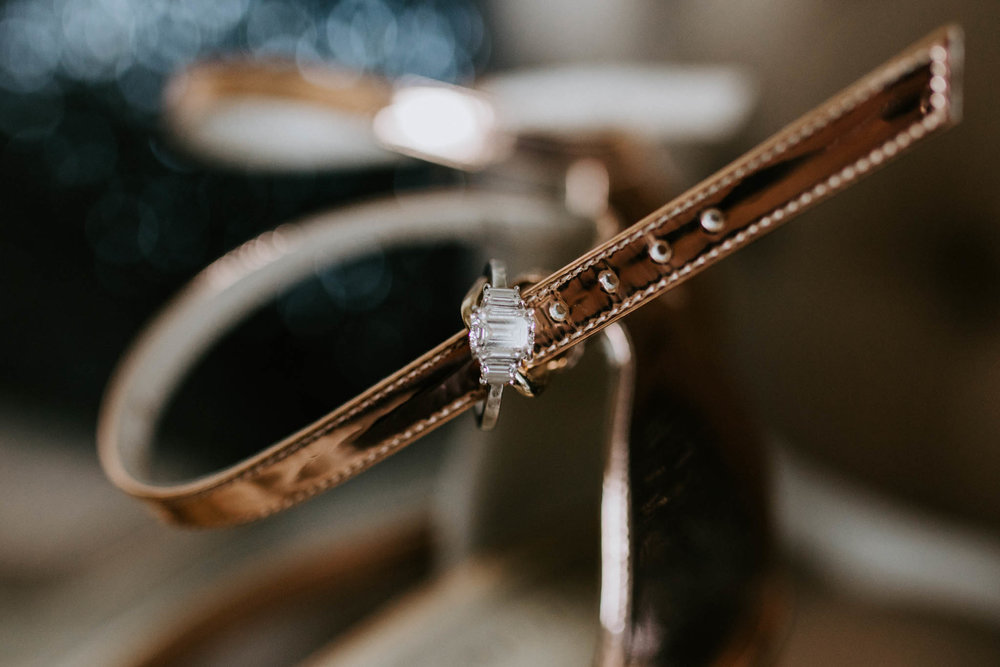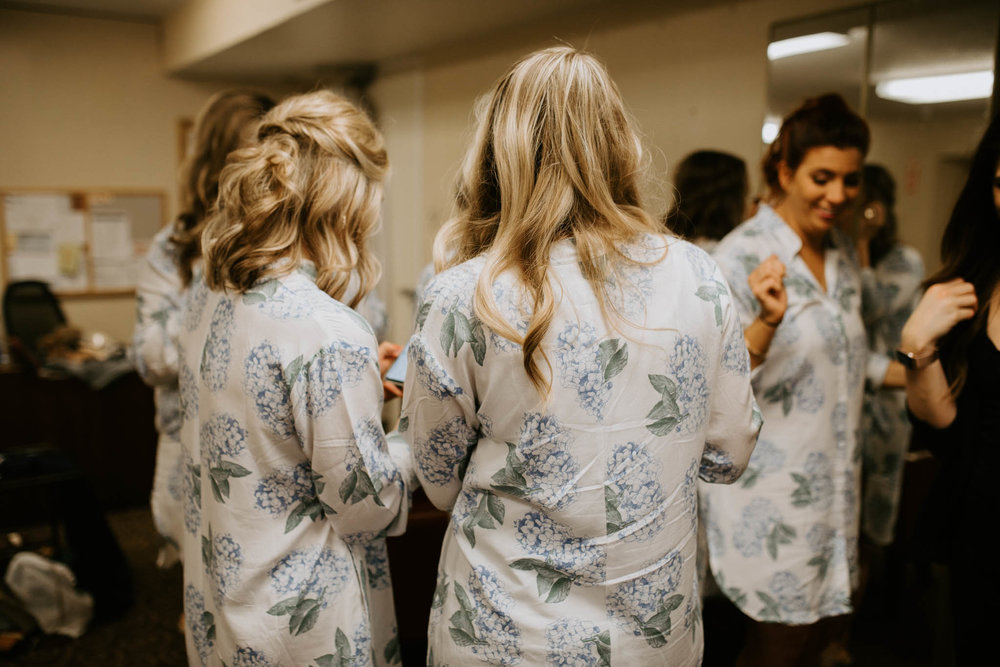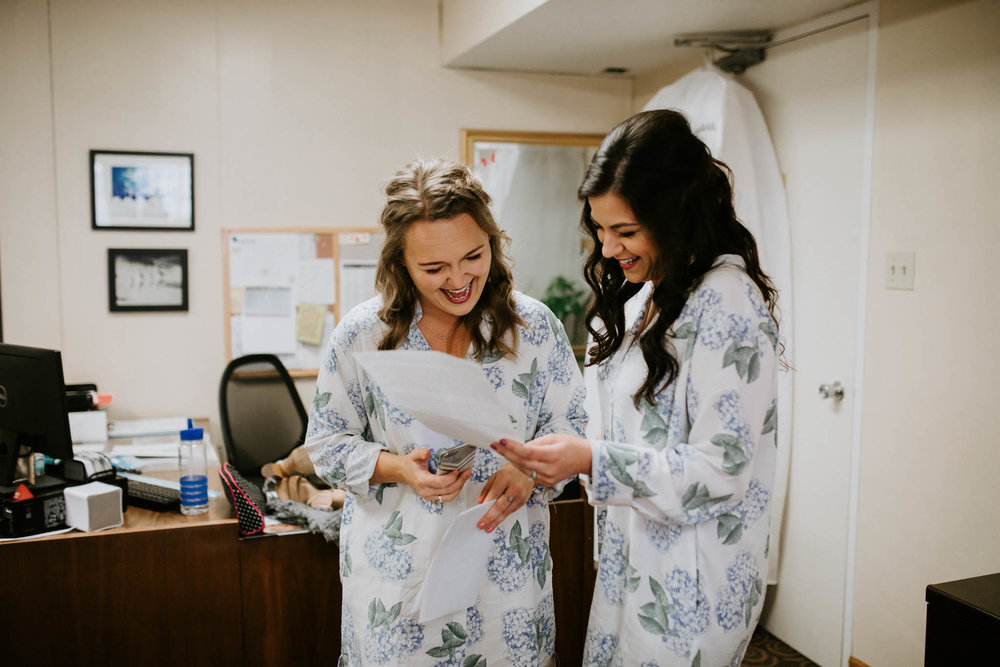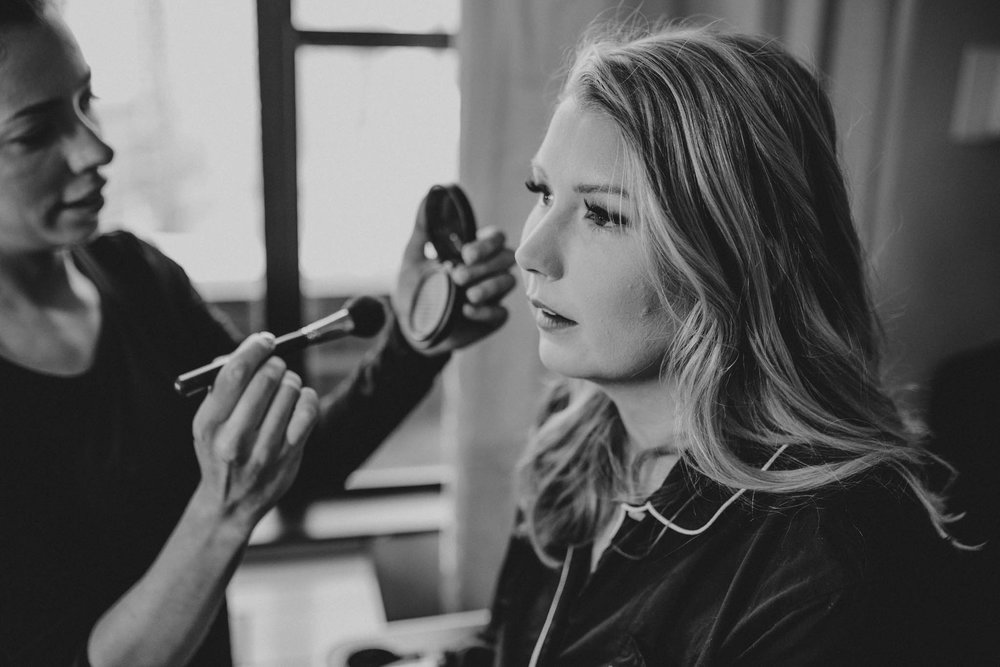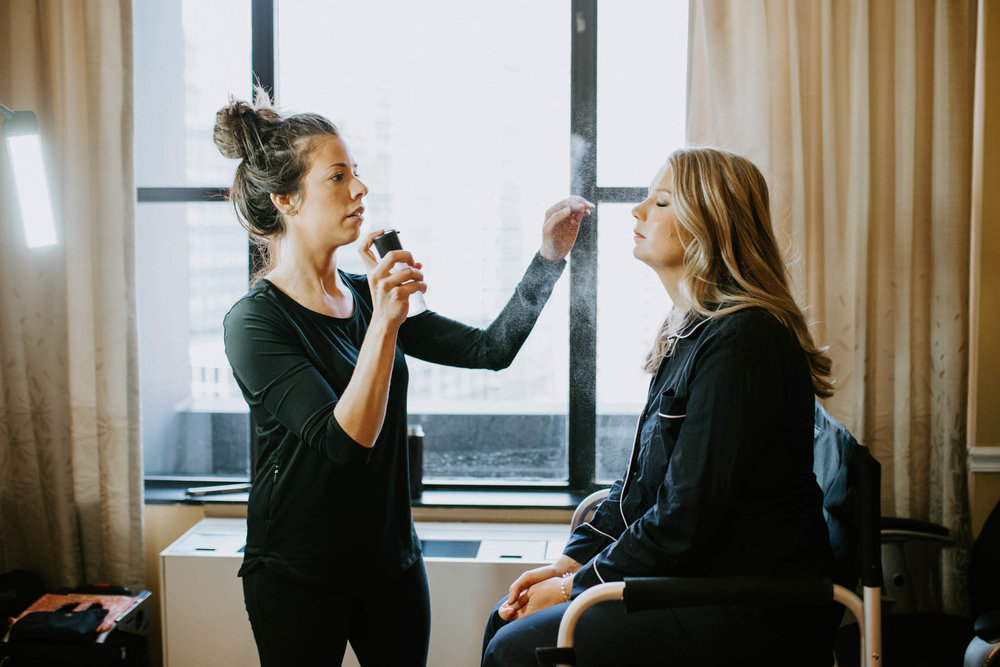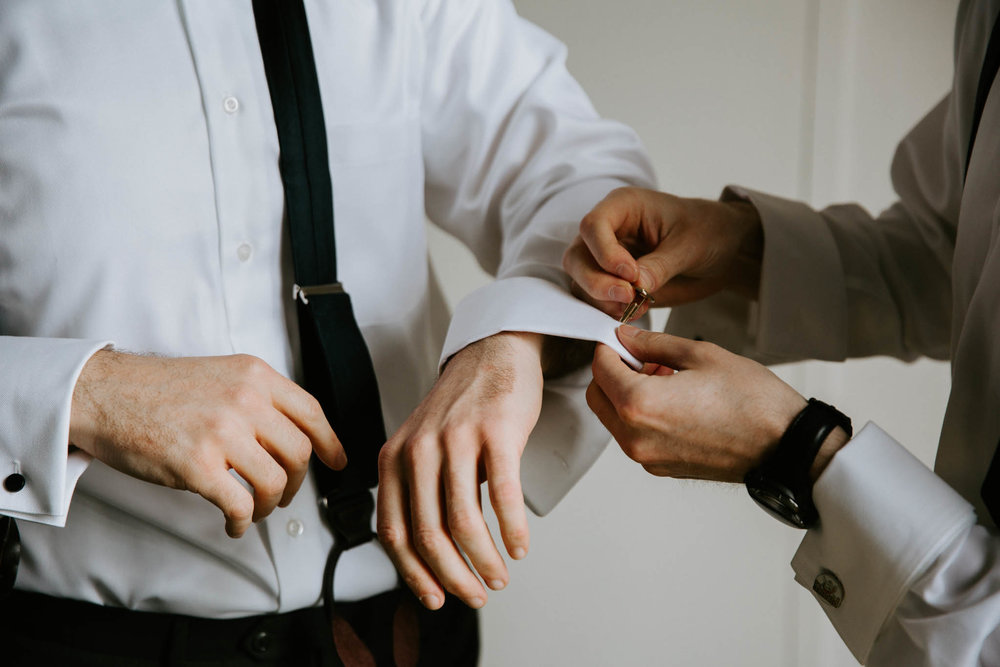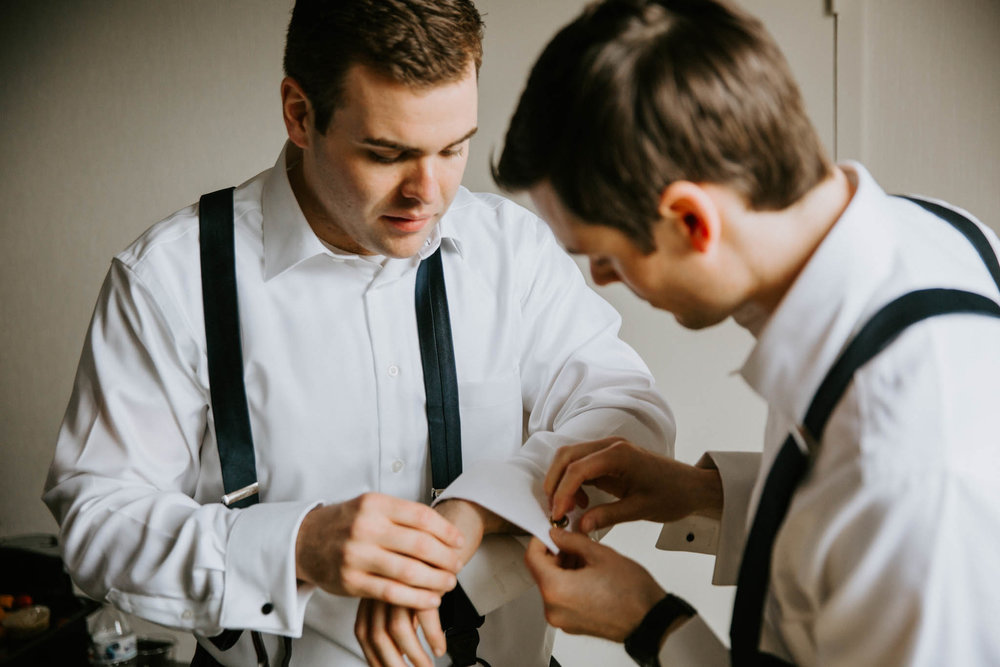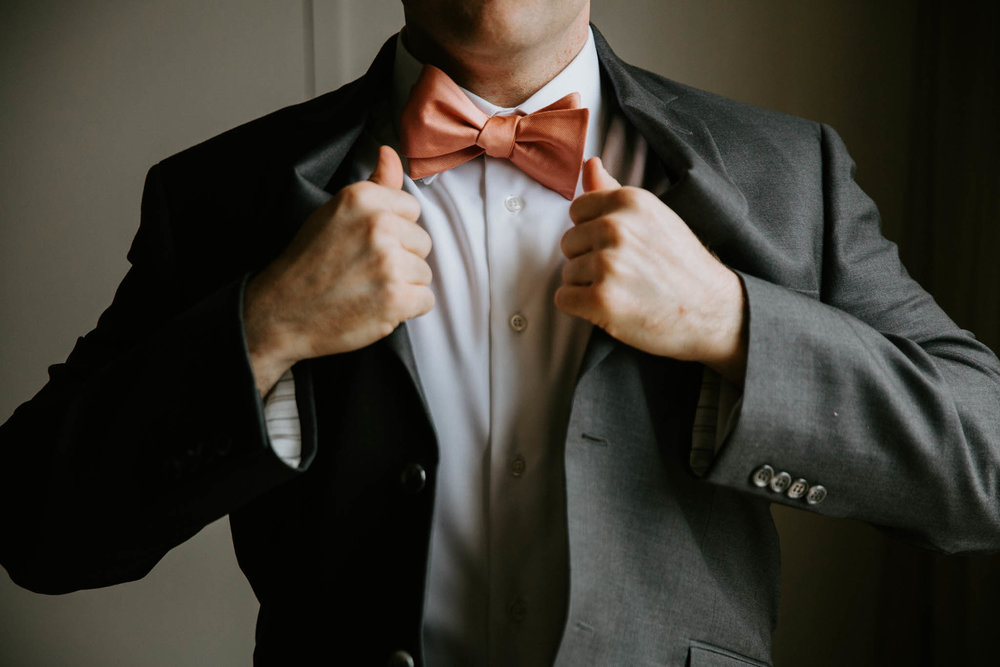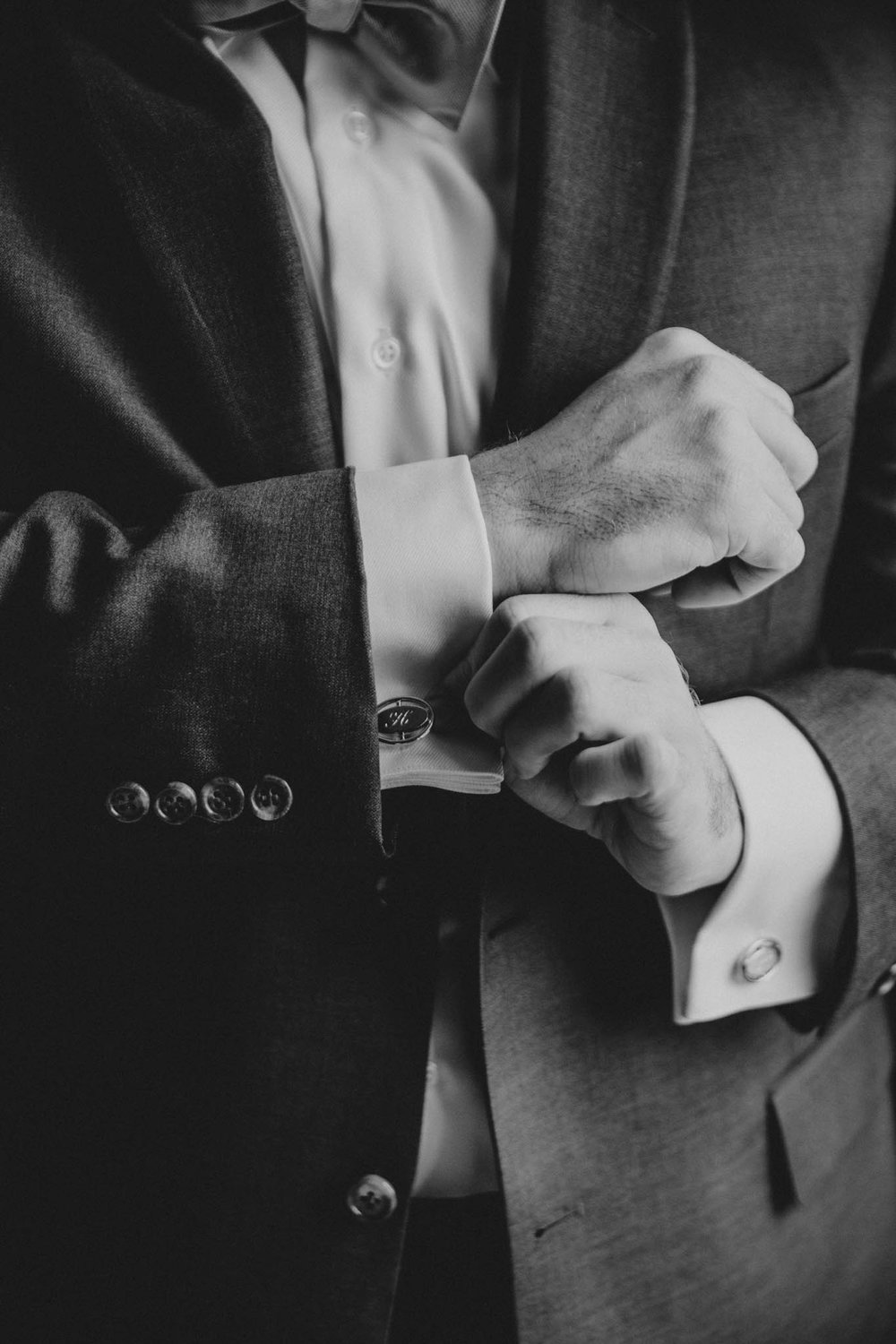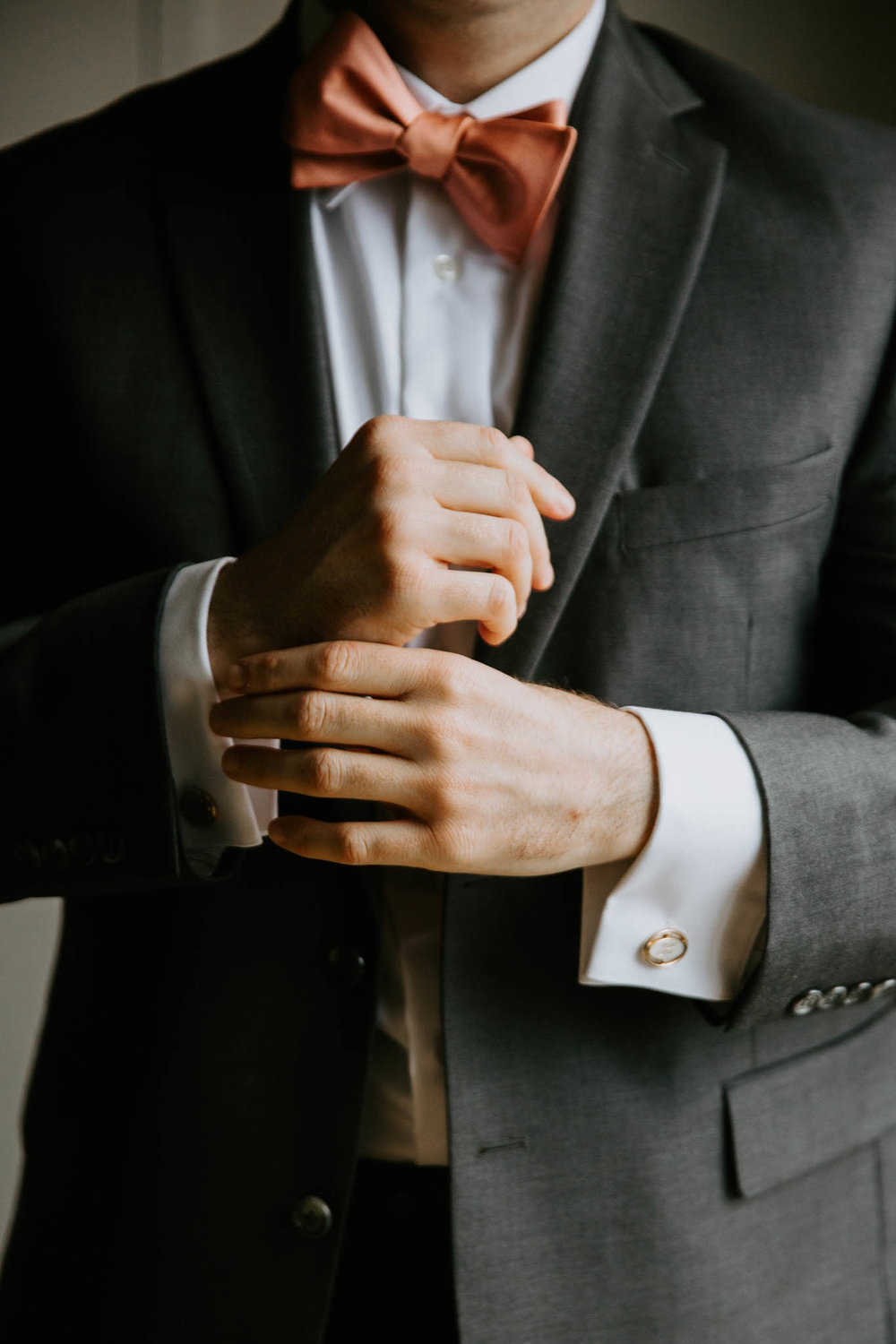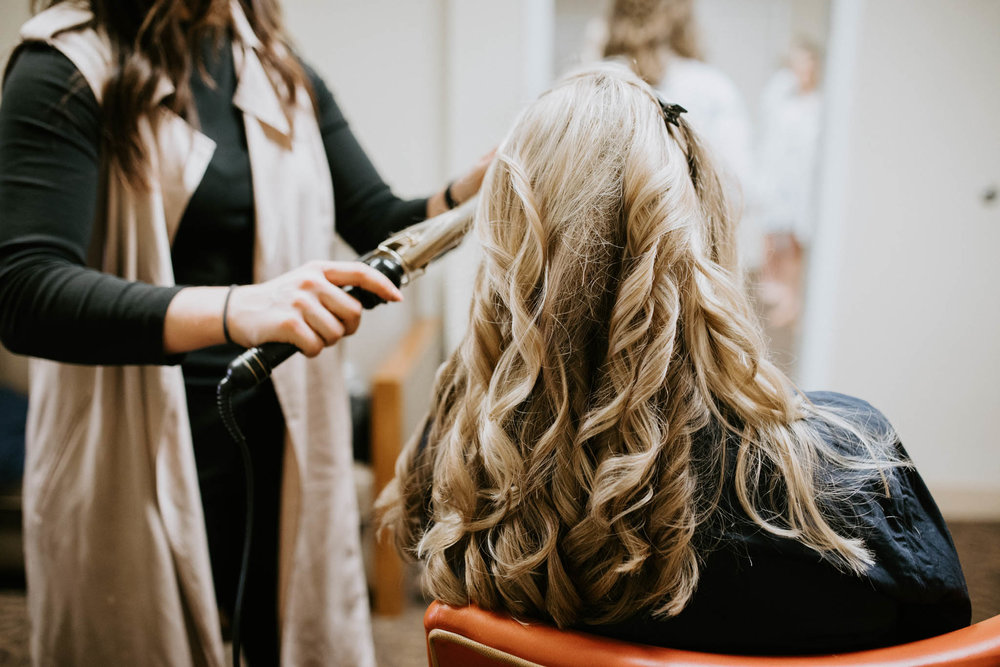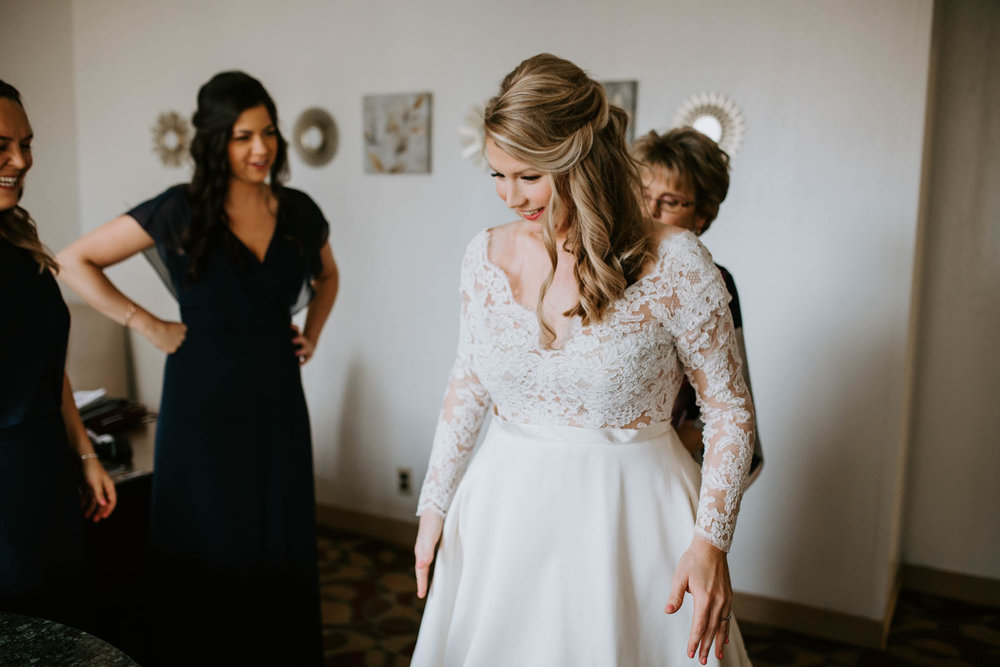 When it all starts to become real is when the dress gets put on! It's crazy seeing yourself as a bride. It's like you may think about this day all your life--what kind of dress you'll wear, how your hair will look, even down to the shoes you'll be wearing! Nothing can prepare you for that moment when you put on your dress and see yourself on the day of your wedding though!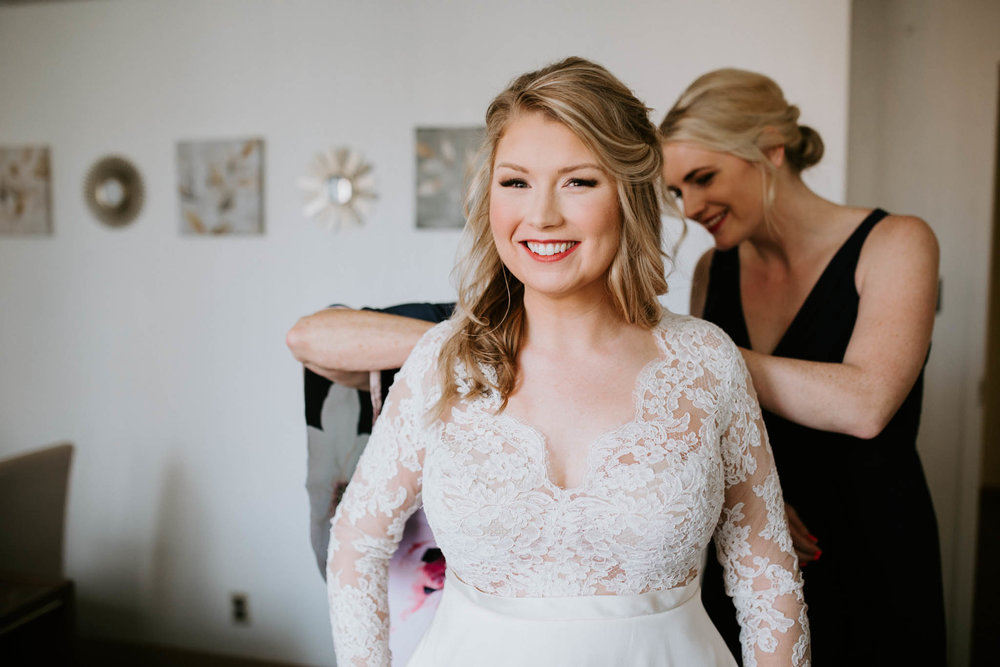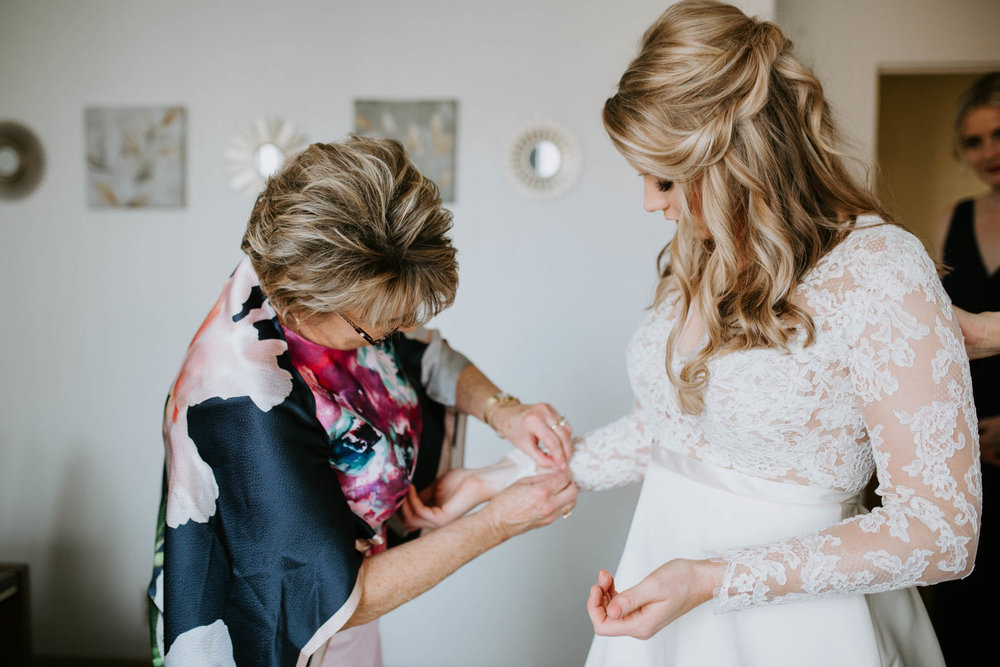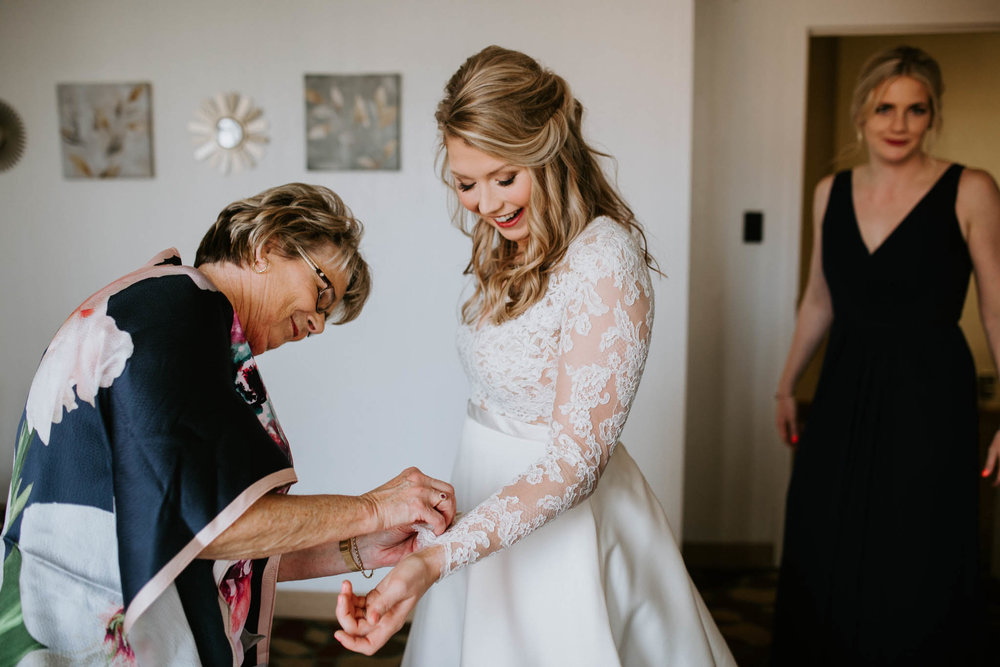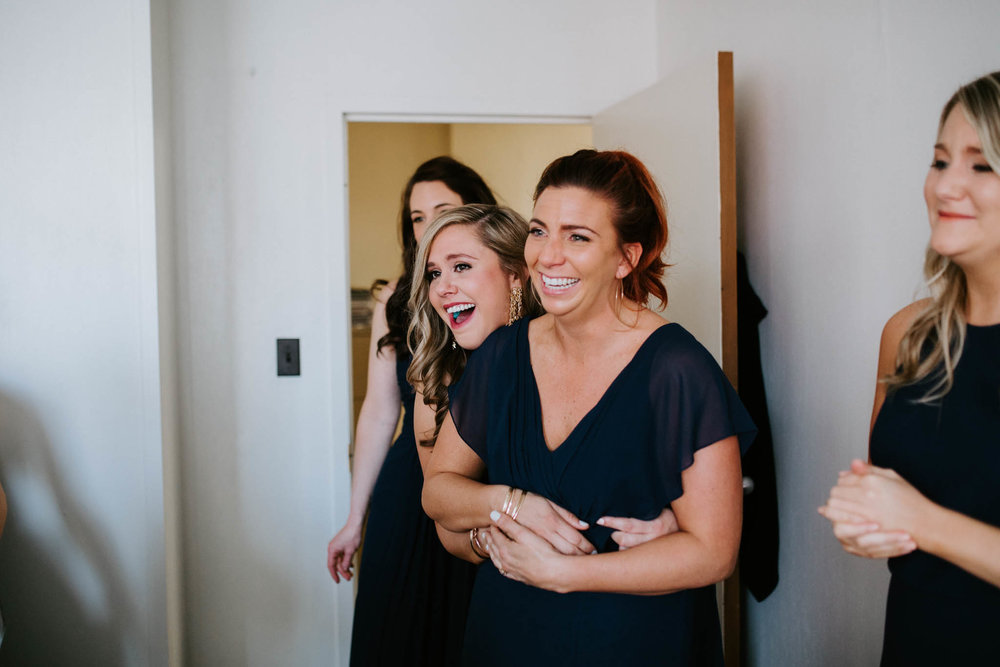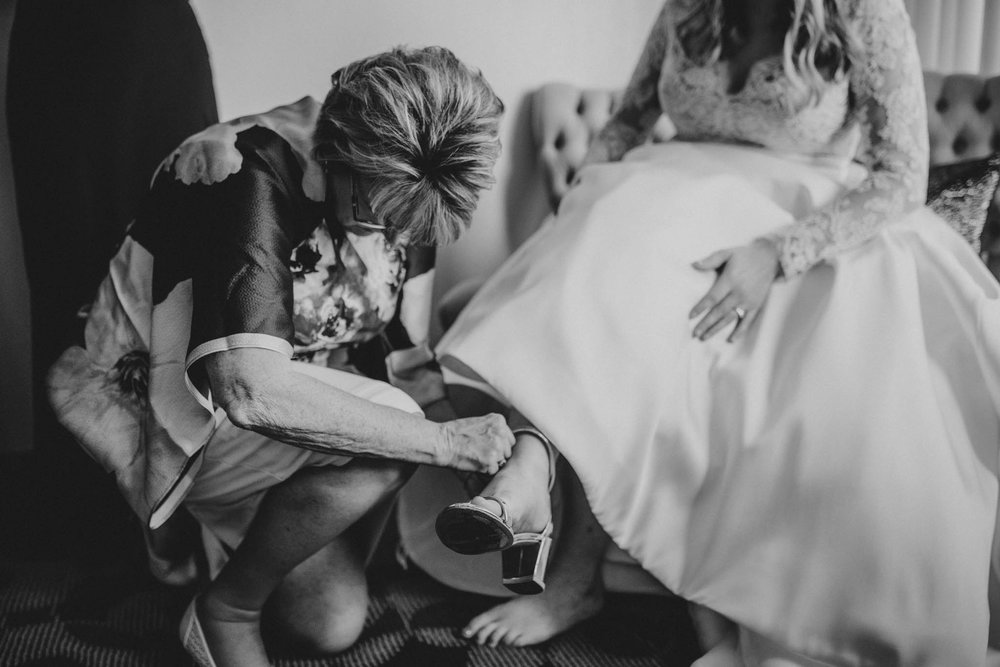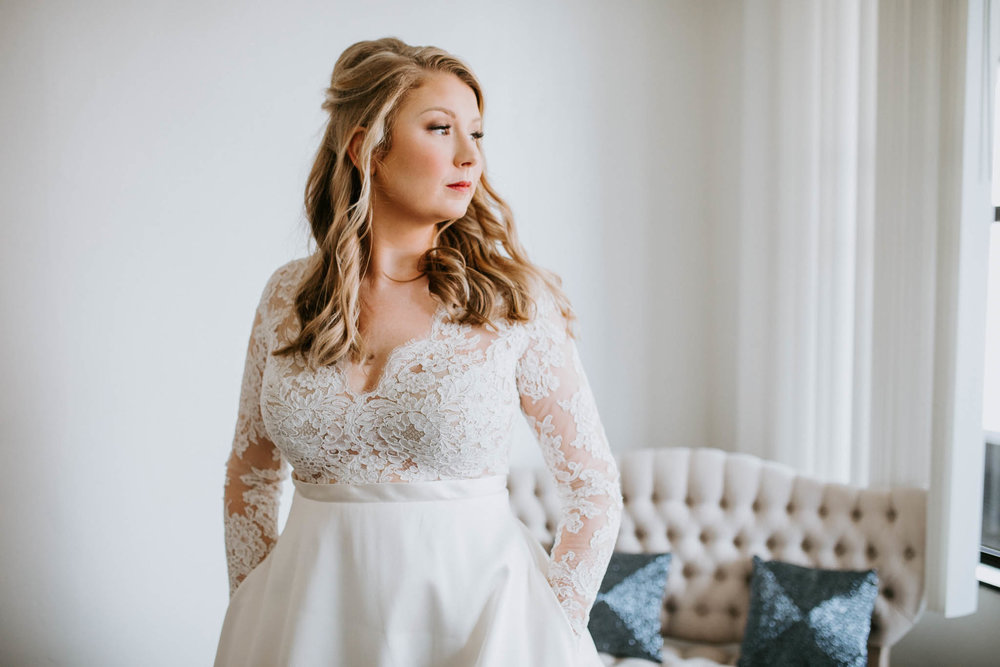 Ali wore a dress designed by Ann Barge that she bought at Kleinfelds in NYC! That's right, the original Say Yes to the Dress store! I've never had a bride who had a wedding dress bought from this famous bridal store in NYC, so I was so excited to be able to take photos of Ali in her beautiful gown. It suited her SO well!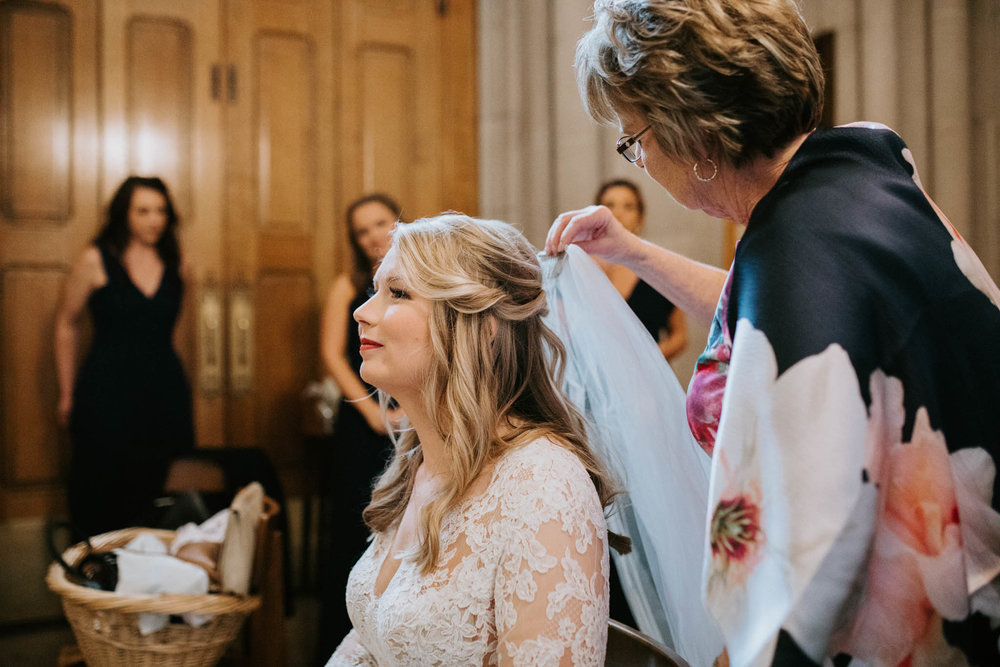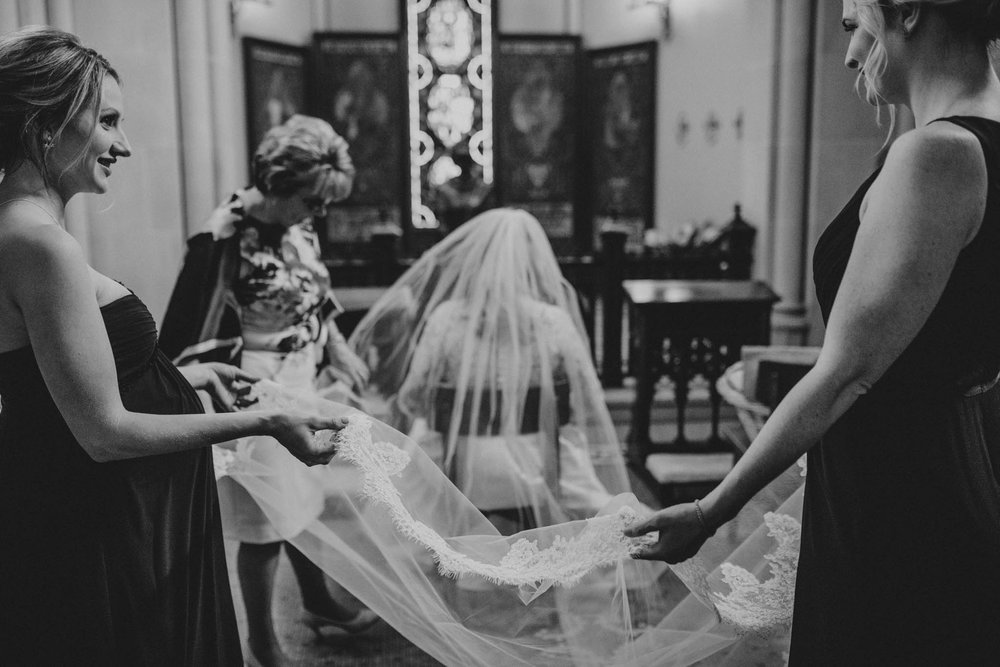 Ali & Ed's wedding ceremony was held at the stunningly beautiful St. Paul's Cathedral in Oakand. This was the first time I had done a wedding ceremony at St. Paul's, and man was it beautiful and made for some really wonderful ceremony photos.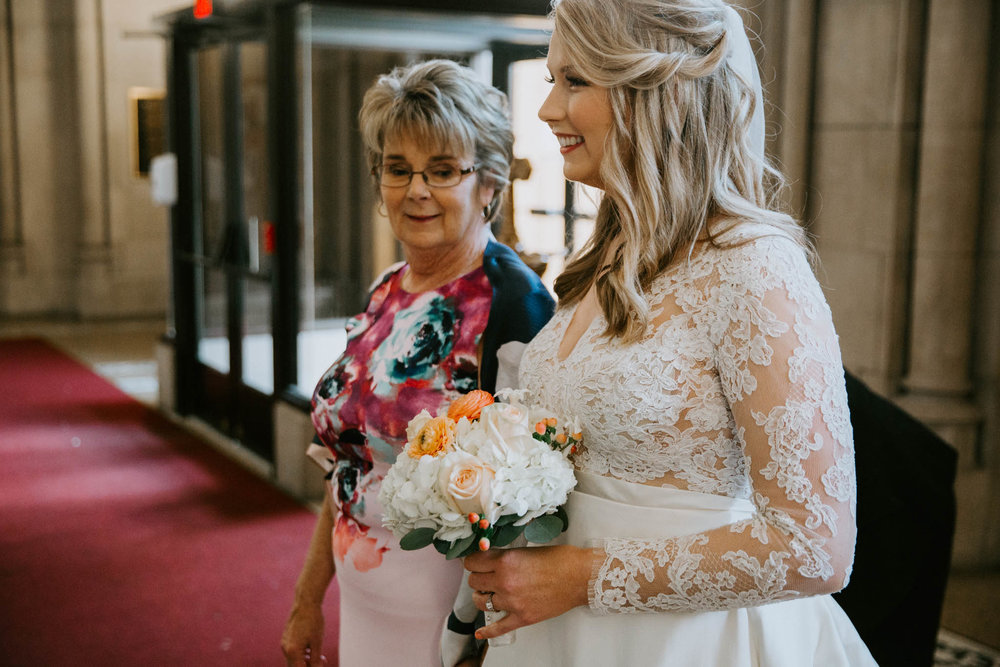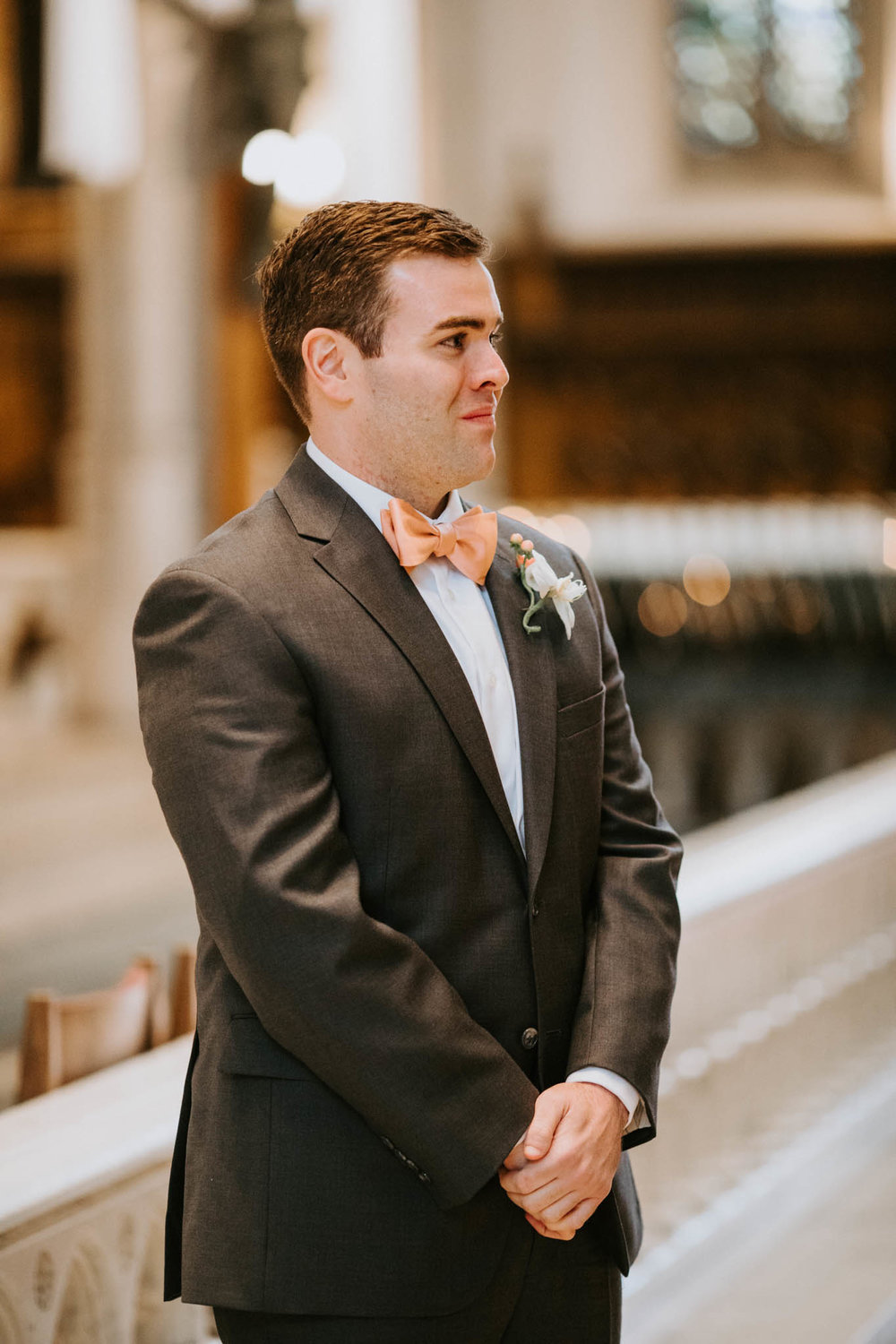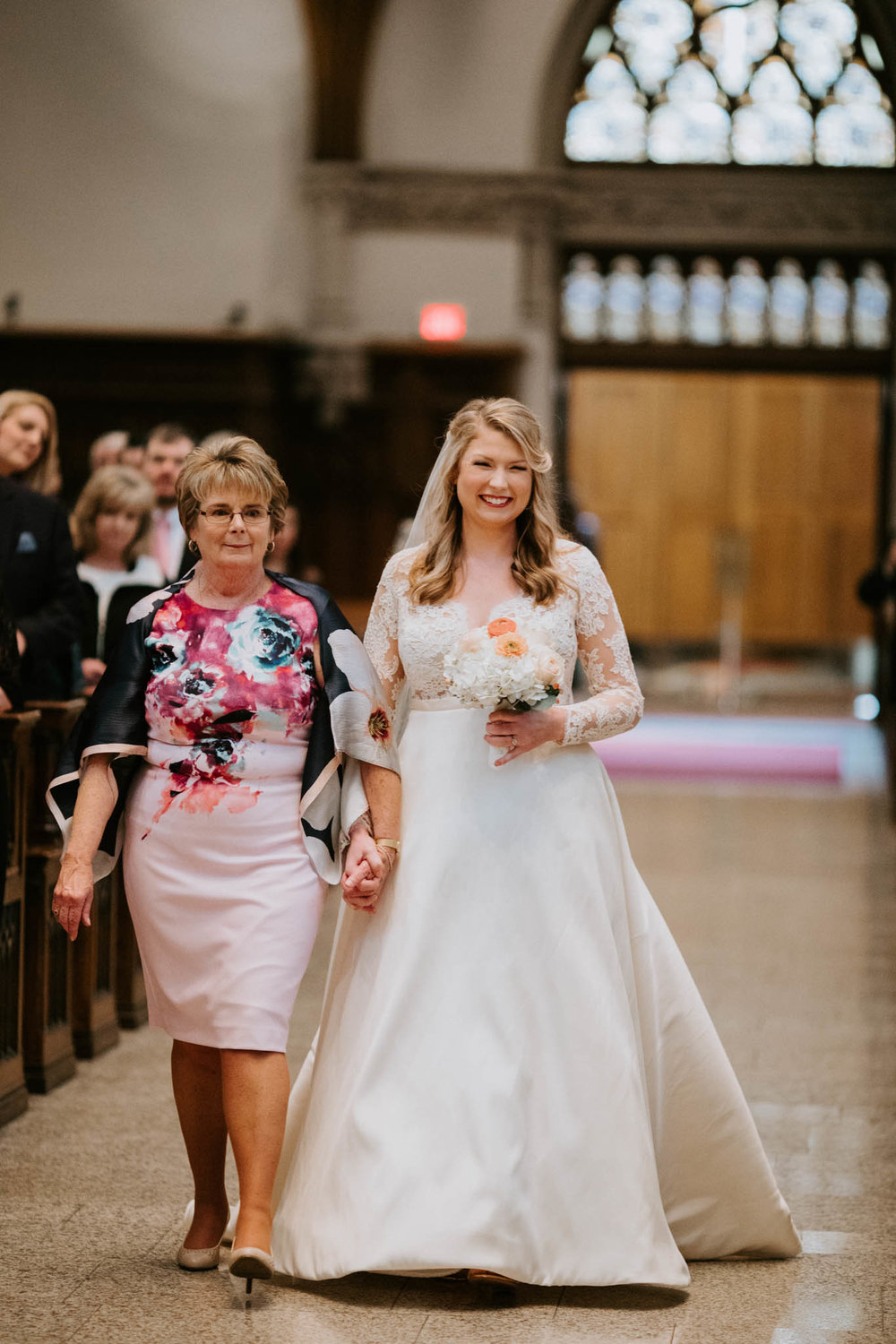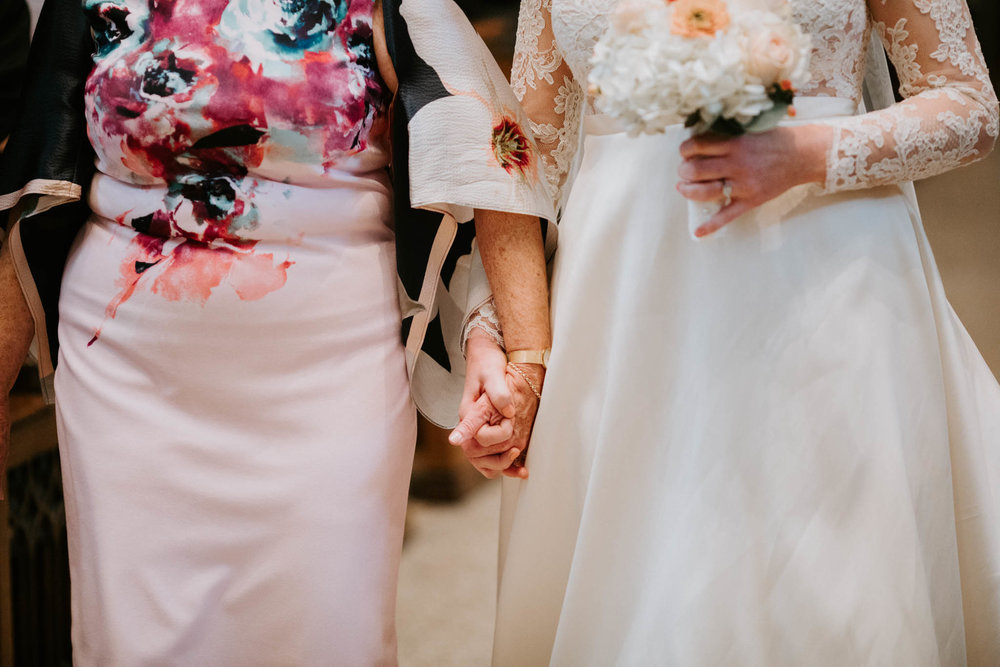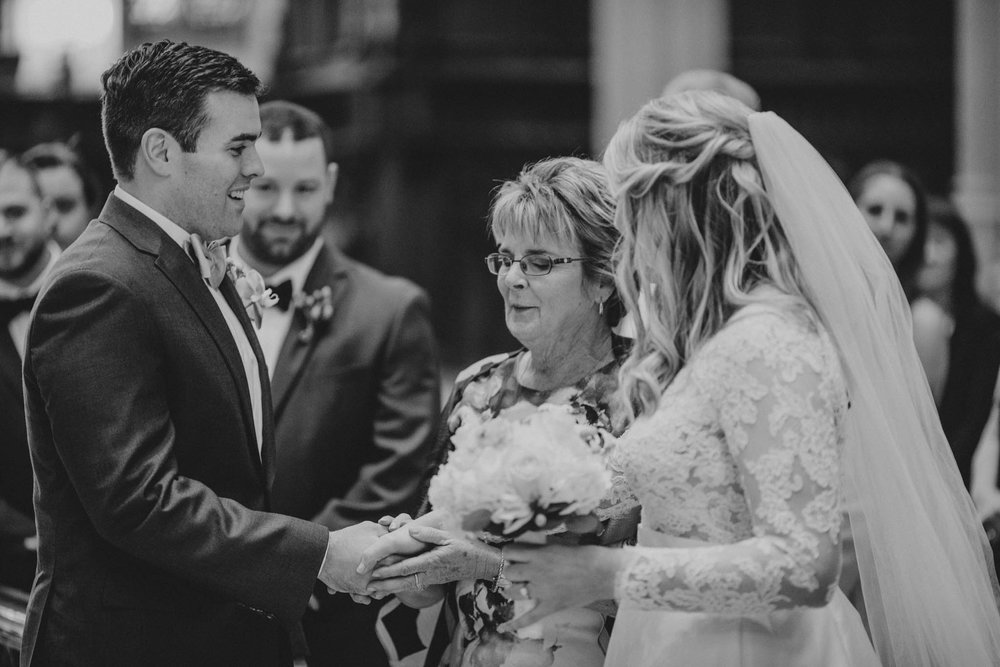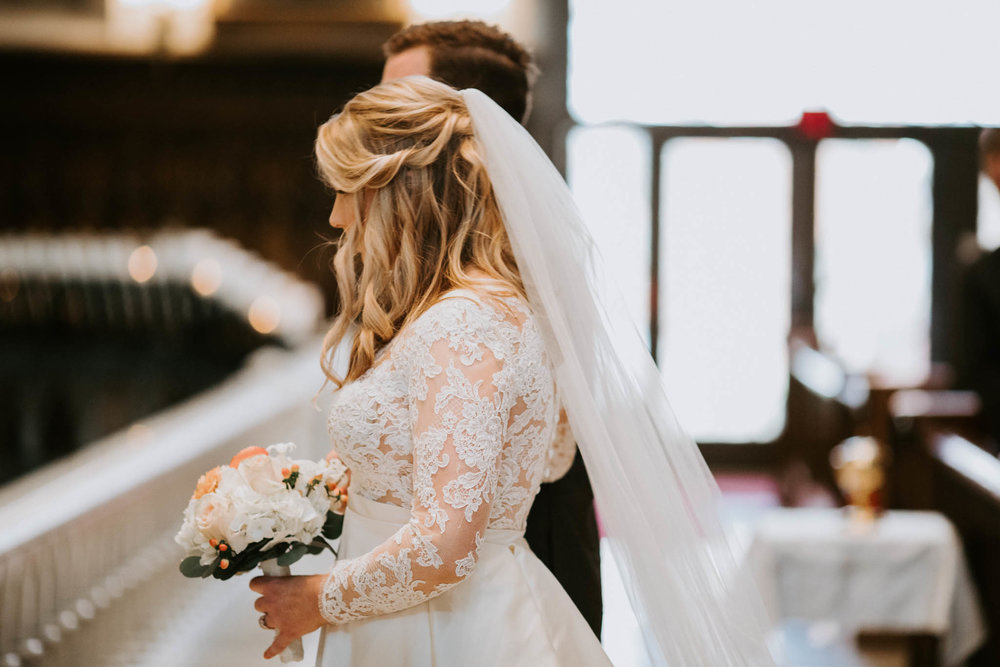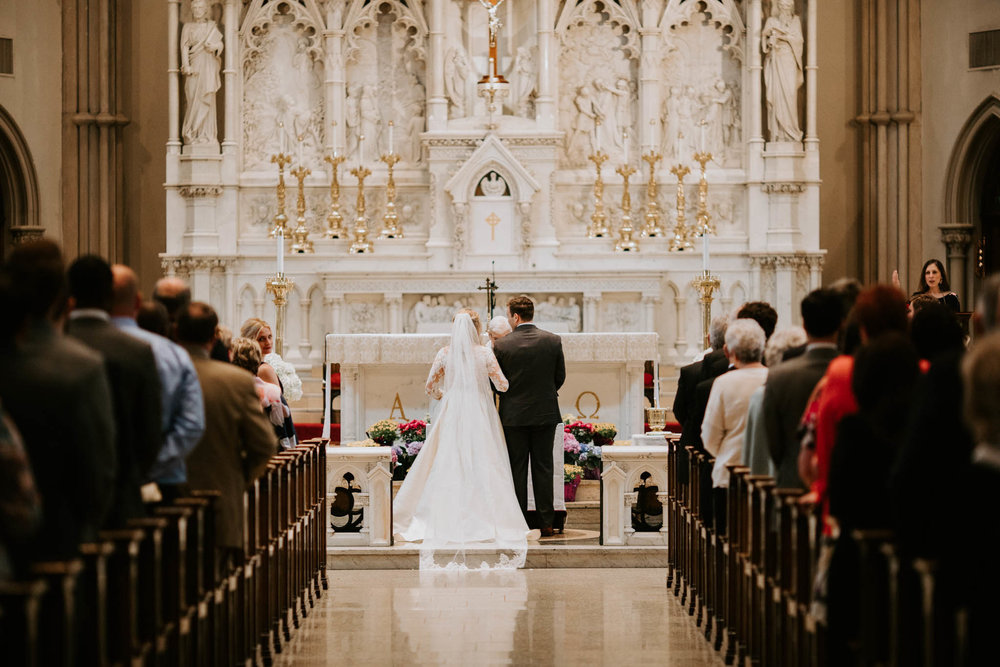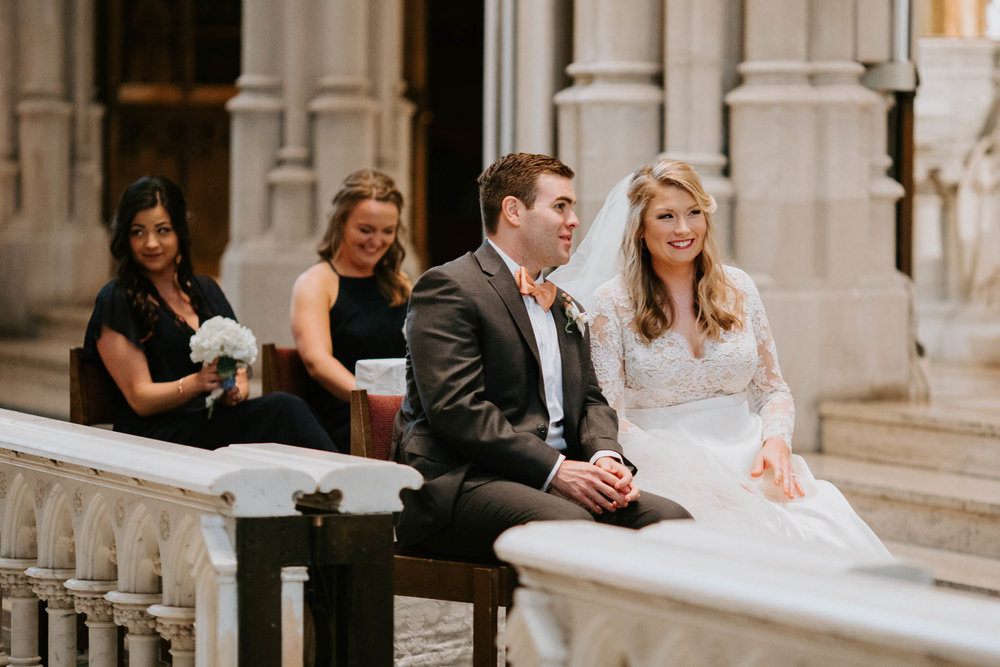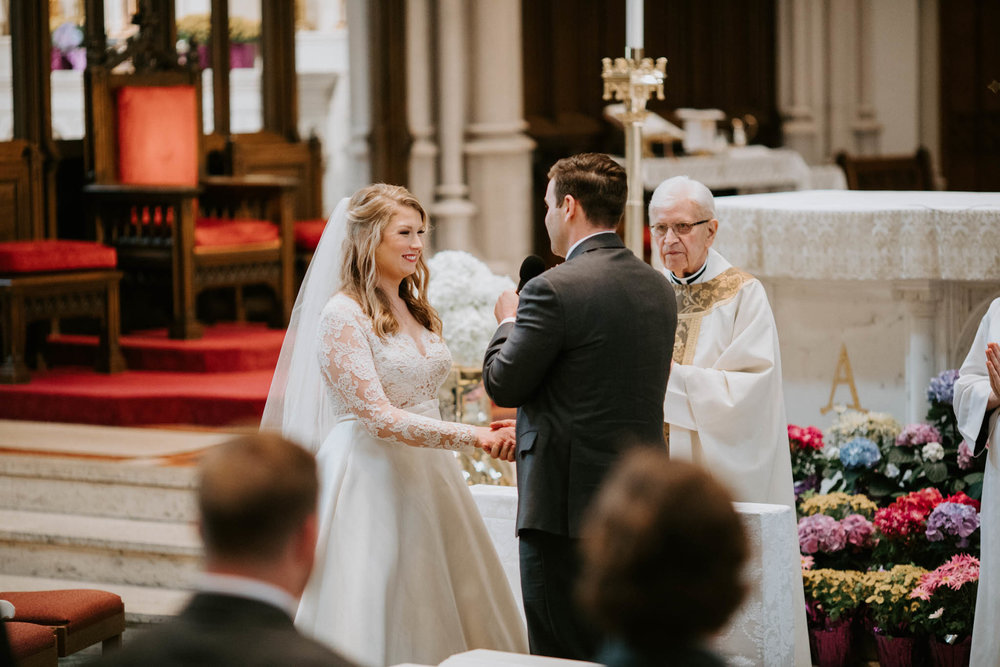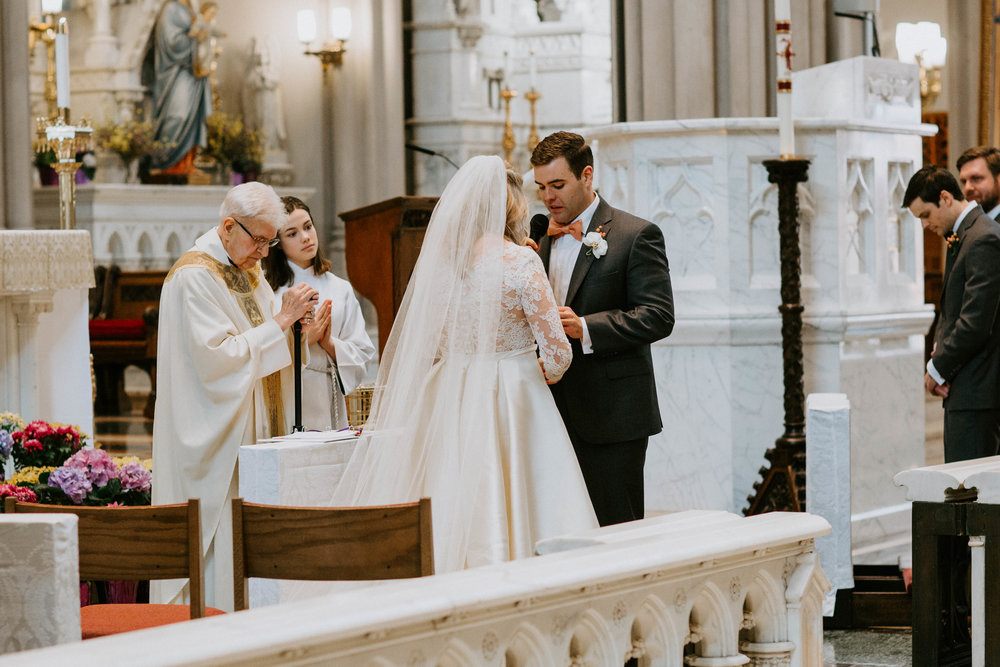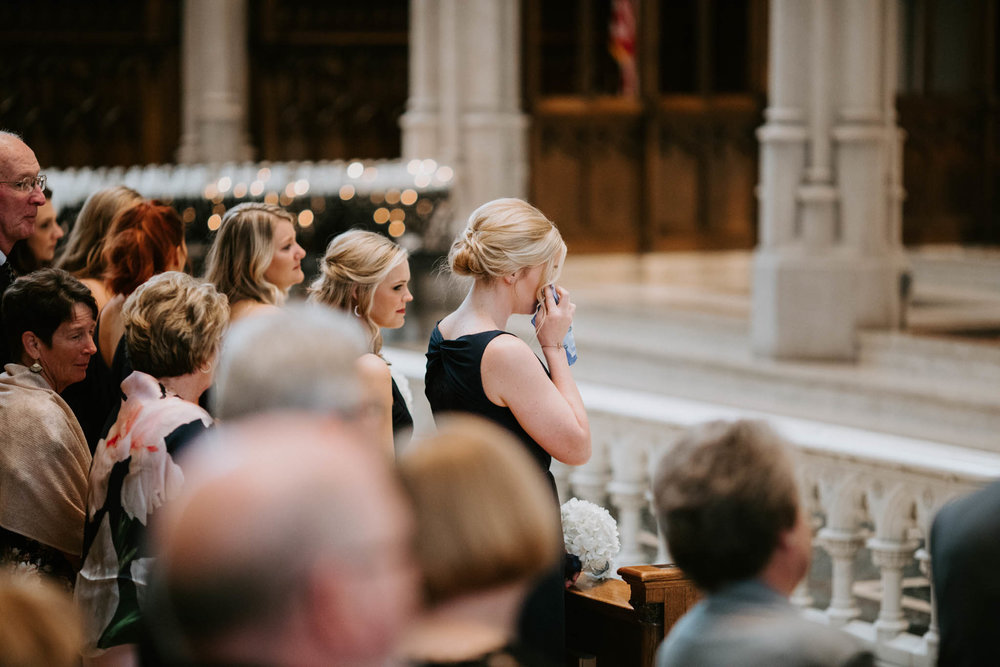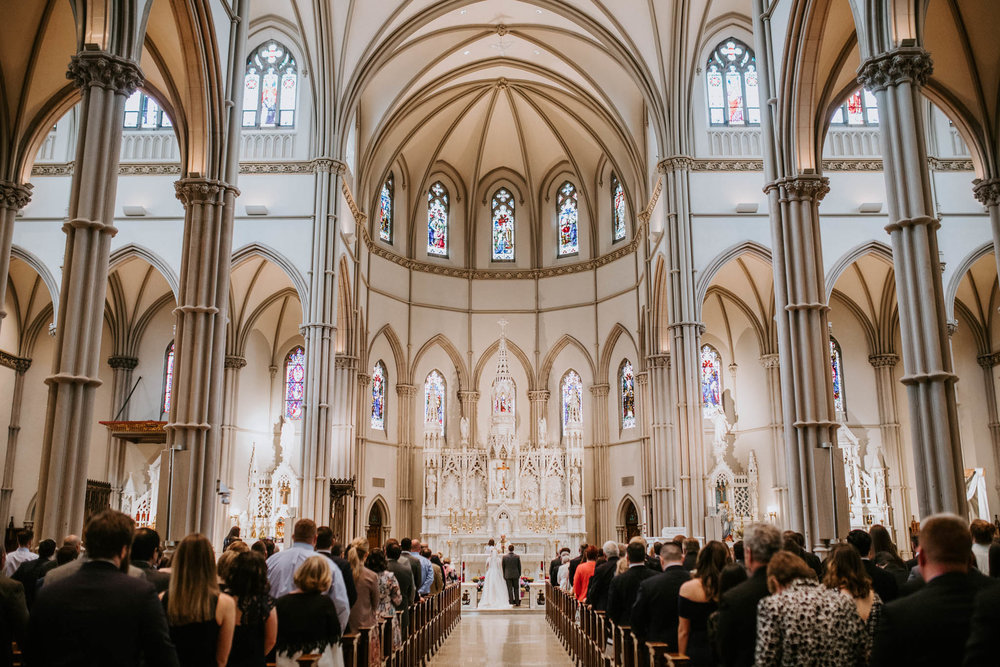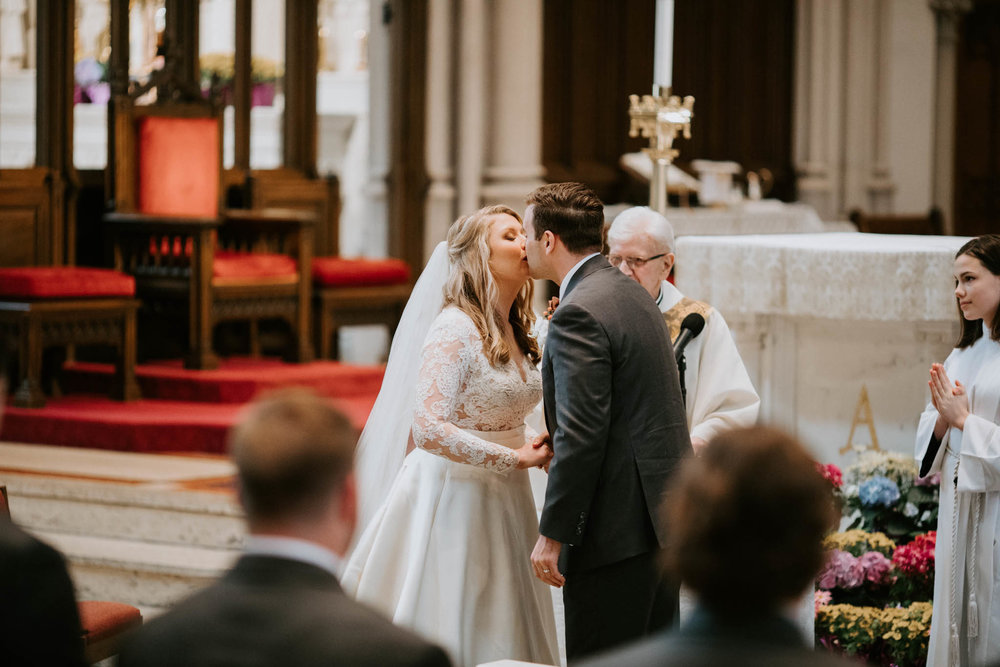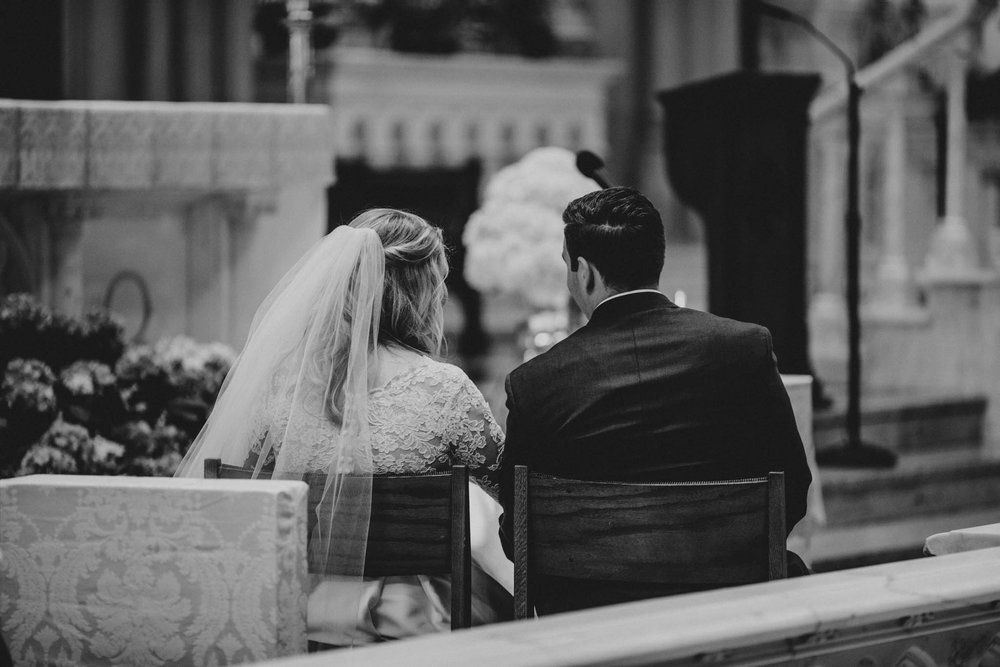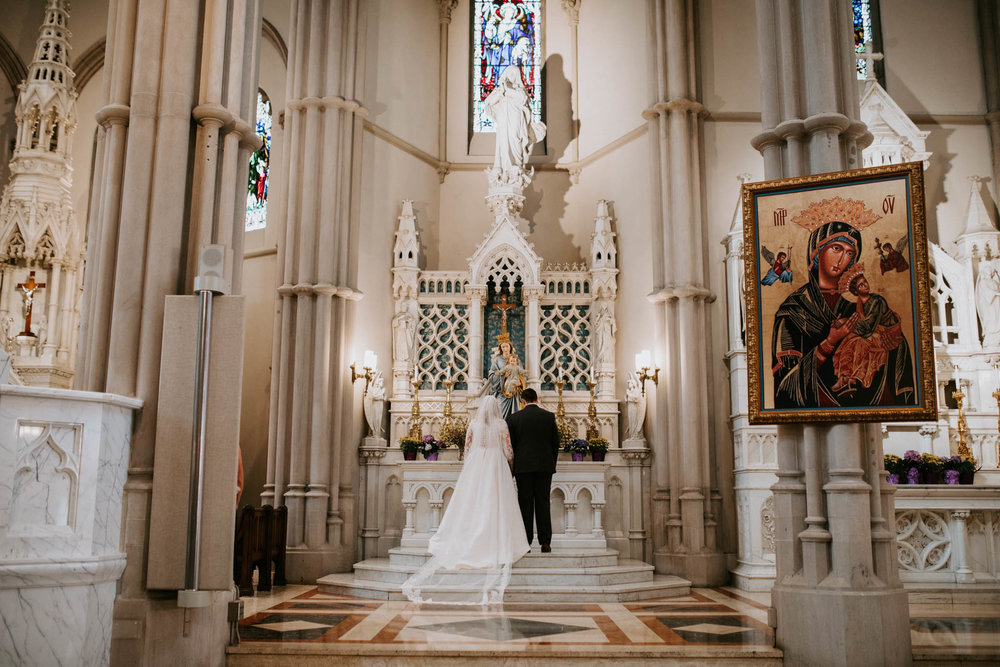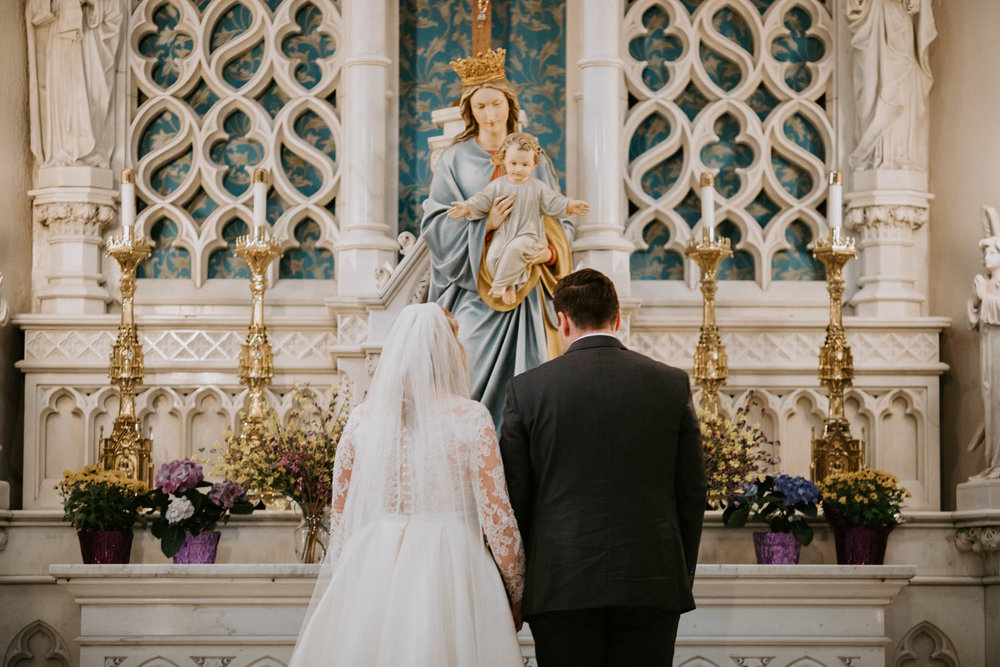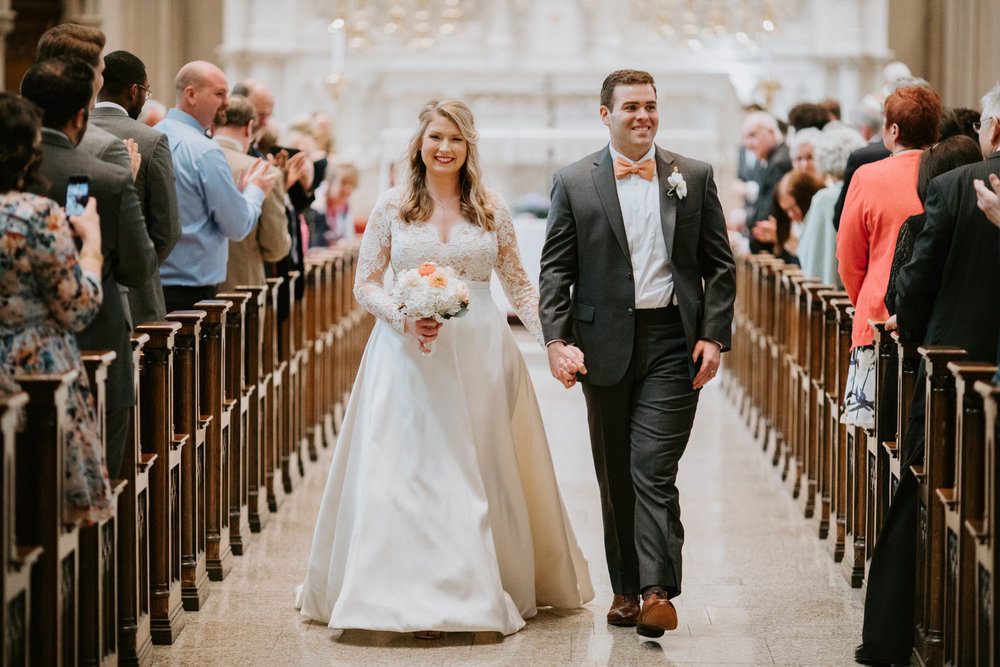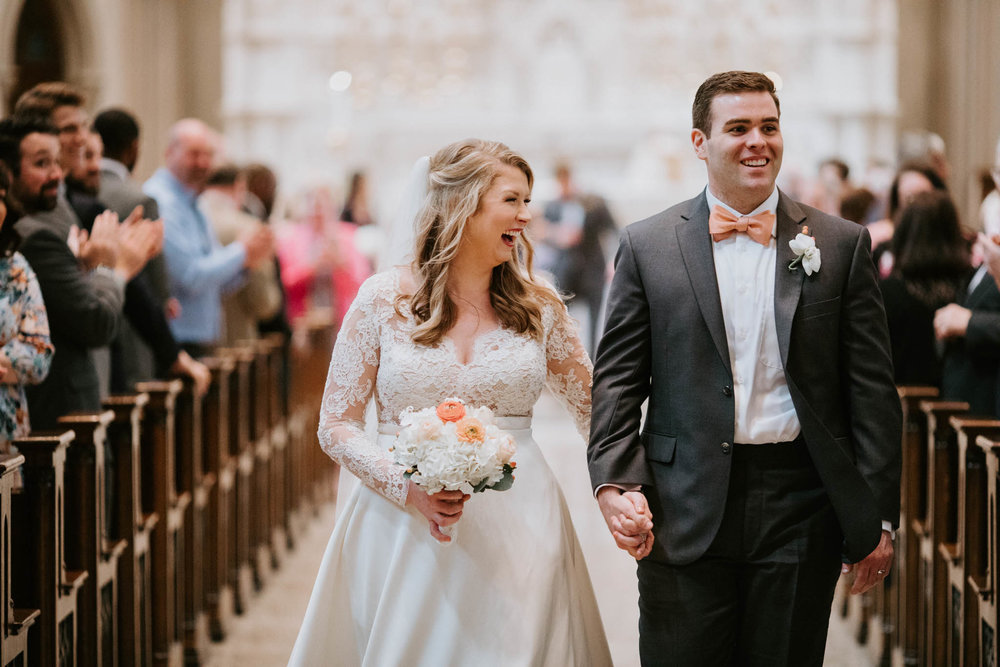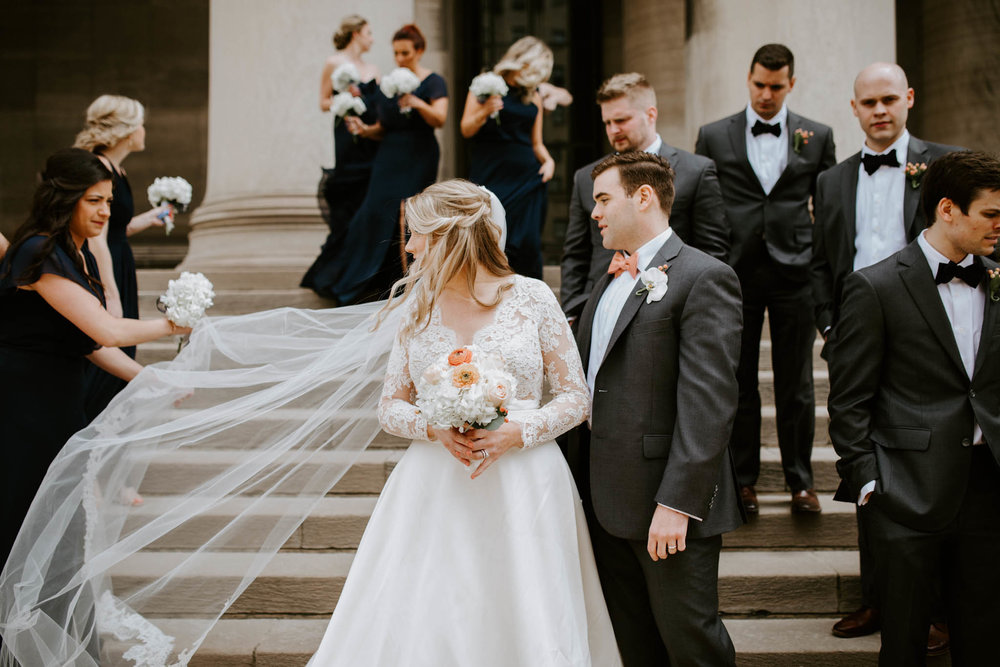 After completing family photos at the cathedral, the whole wedding party moved to the stairs of the columns of the Carnegie Institute right across the street for some fun photos of the group and the couple. This was a wedding of firsts for me, as I've never taken wedding photos on these beautiful steps with the large, sweeping columns in the back. Ali & Ed's classic look and style for the day fit right along with the architecture.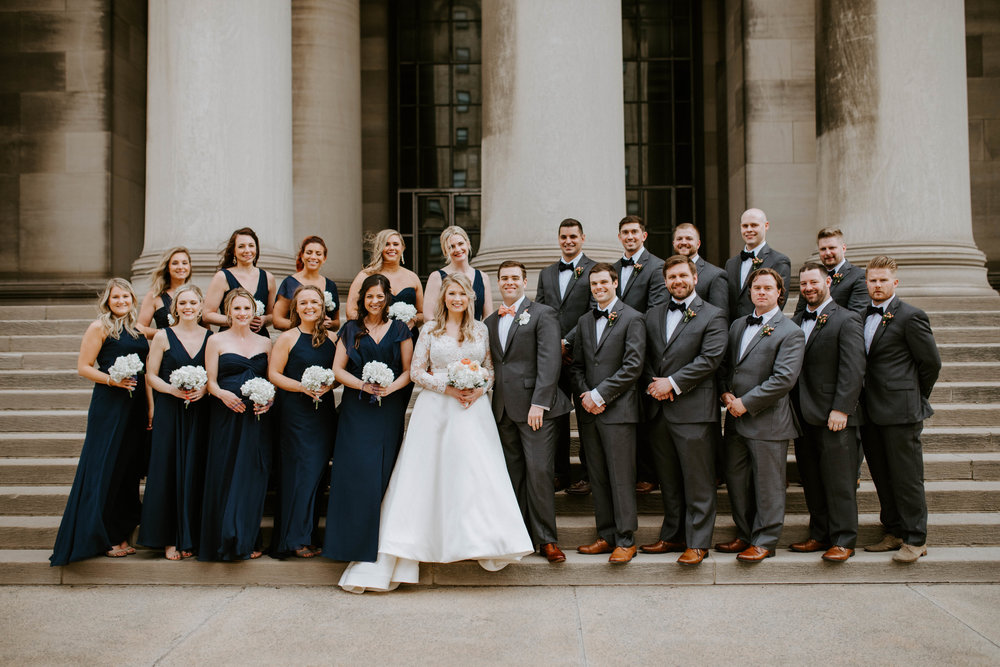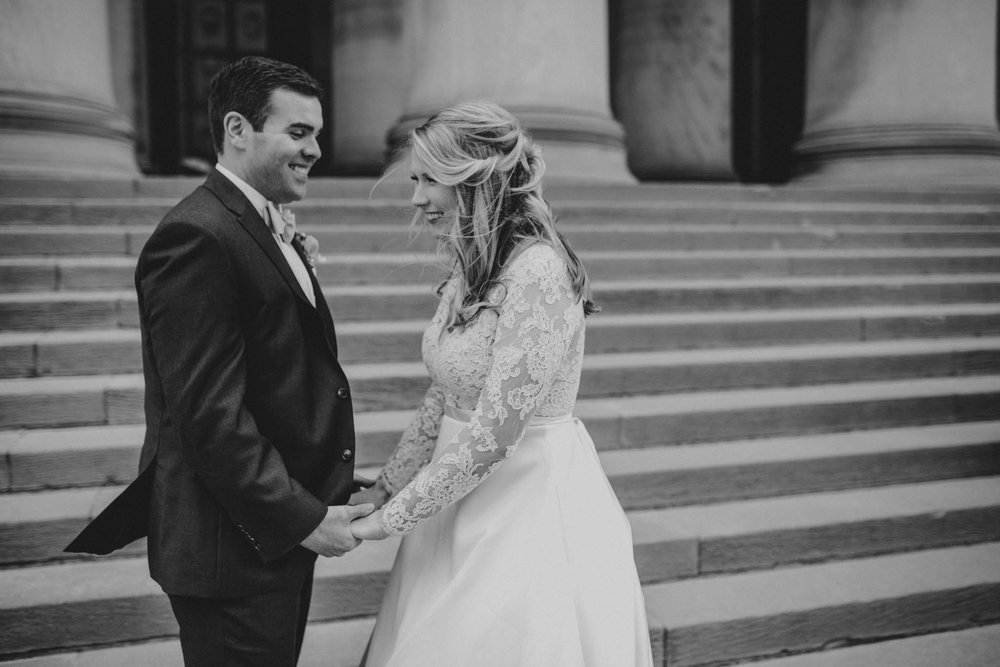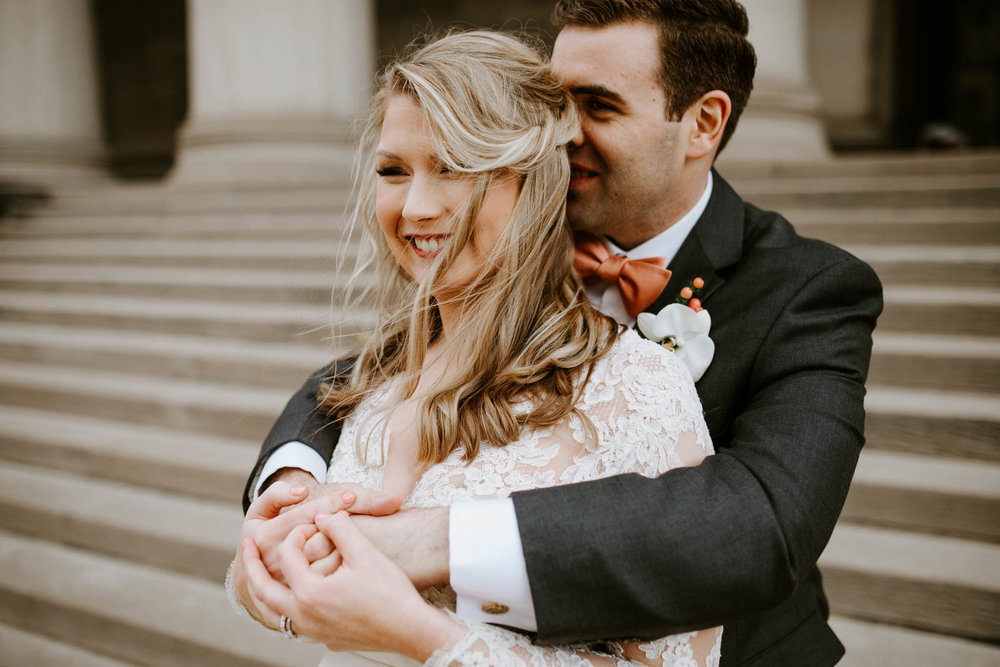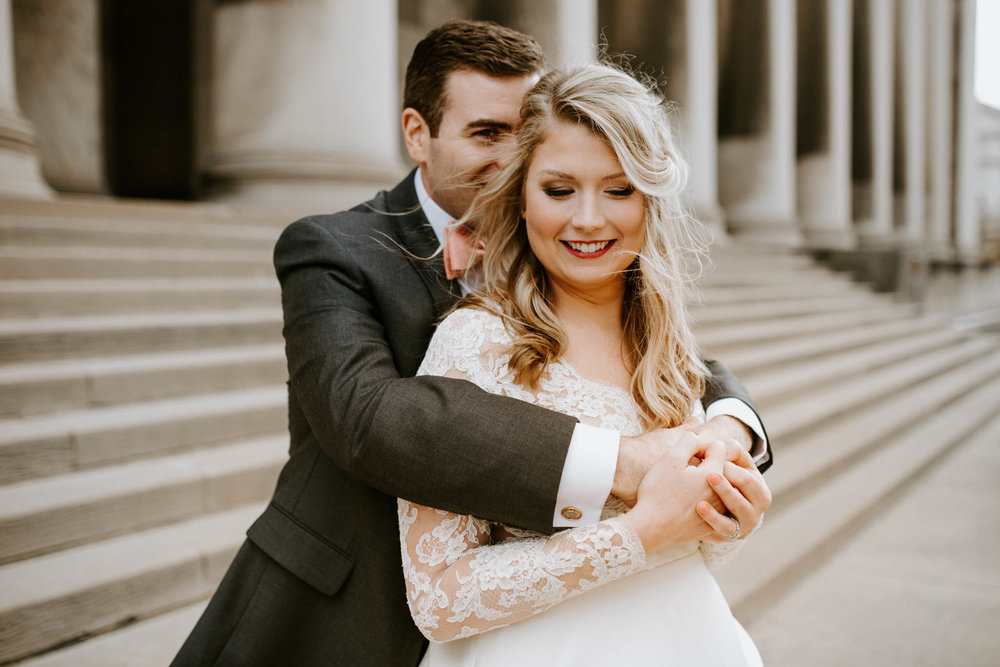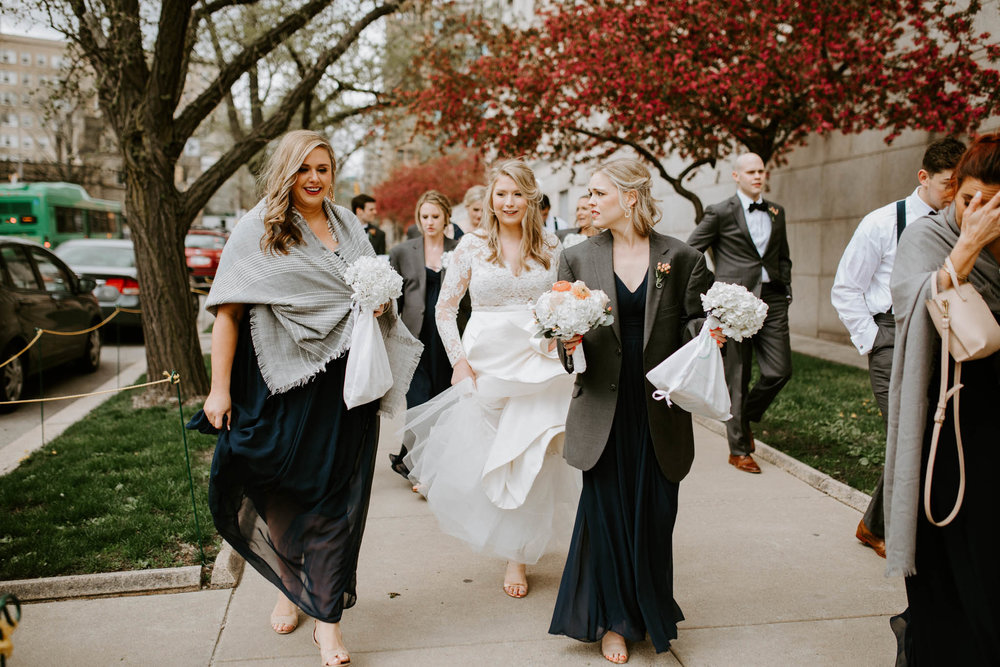 The whole wedding day took pace in Oakland, and since St. Paul's is so close to the Carnegie Museum of Art and Natural History, we just headed from taking photos on the stairs right to the reception at the museum. It was the perfect spring day and walking down the sidewalk with the group looked so amazing with all the trees blossoming and the green starting to peek through.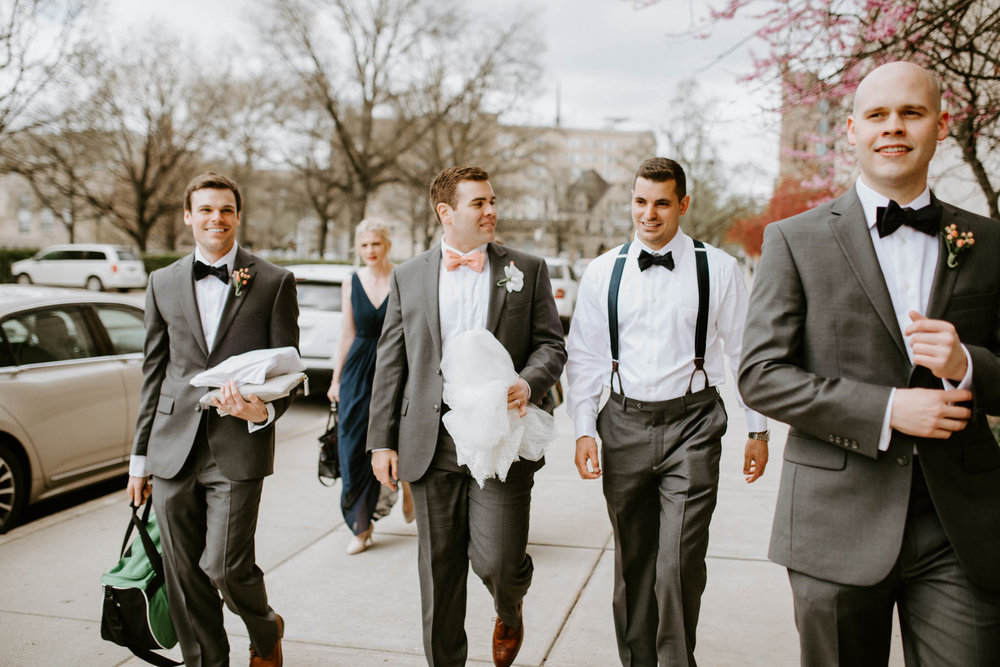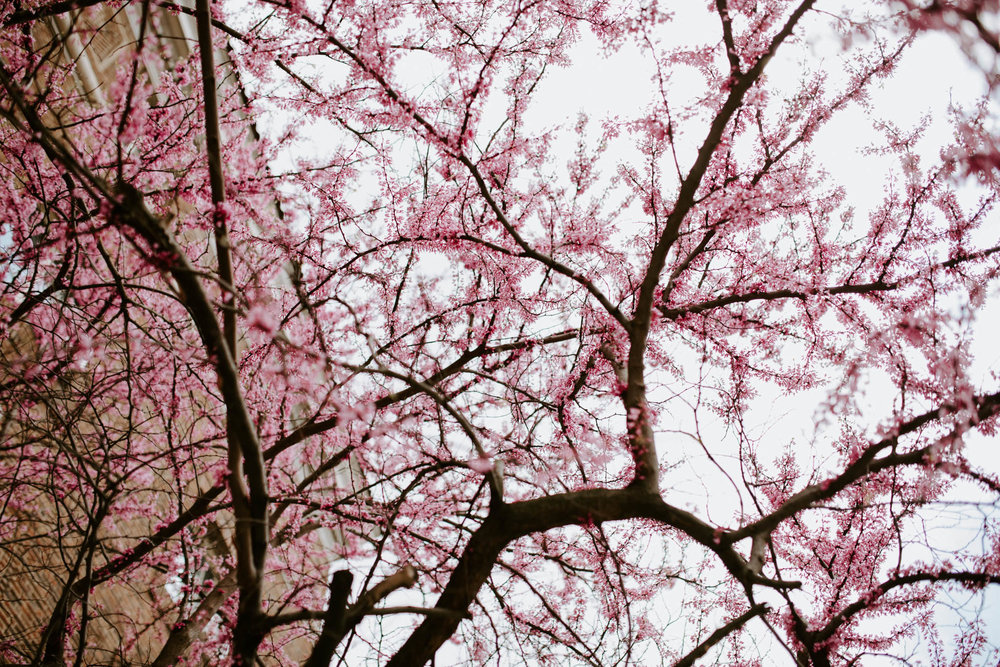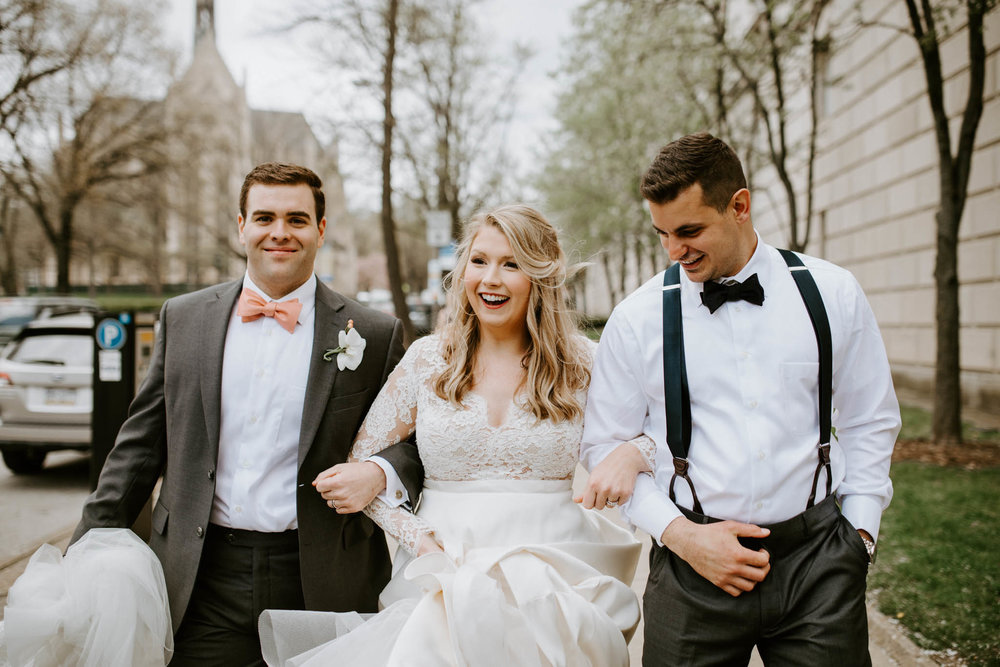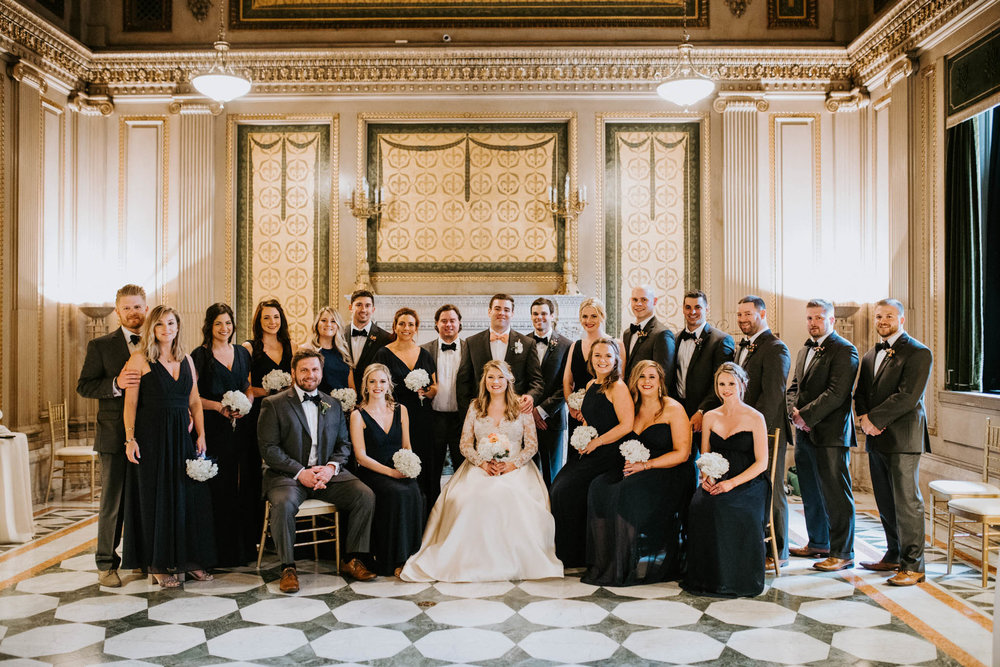 After arriving at the museum, we had some time to take photos in the Founder's Room before cocktail hour started. One thing that I absolutely loved about Ali & Ed is that they scheduled plenty of time between the ceremony and cocktail hour to take photos with the group and by themselves. It was great to be able to really take our time and make sure we got the very best photos possible for them! They also had some time to just have fun and have a couple drinks before going out to take photos of just the two of them, which is such a nice way to celebrate with friends and family.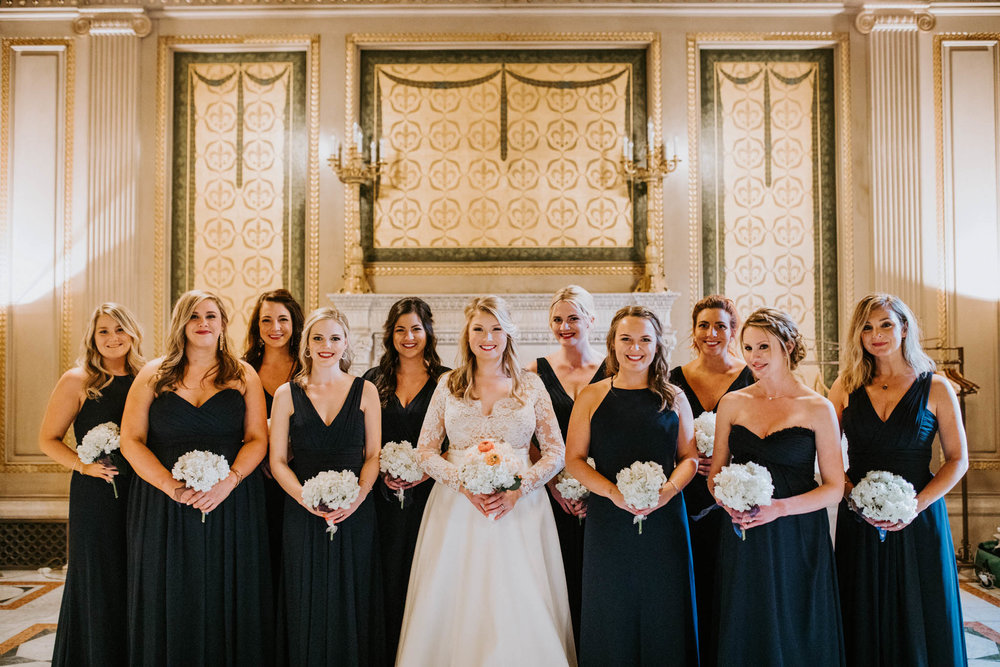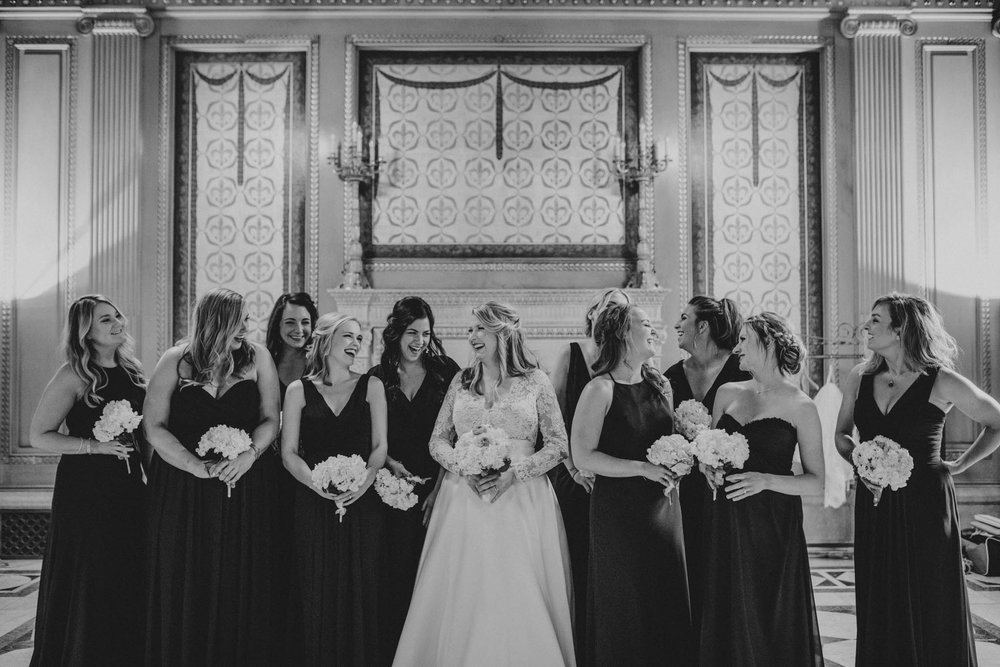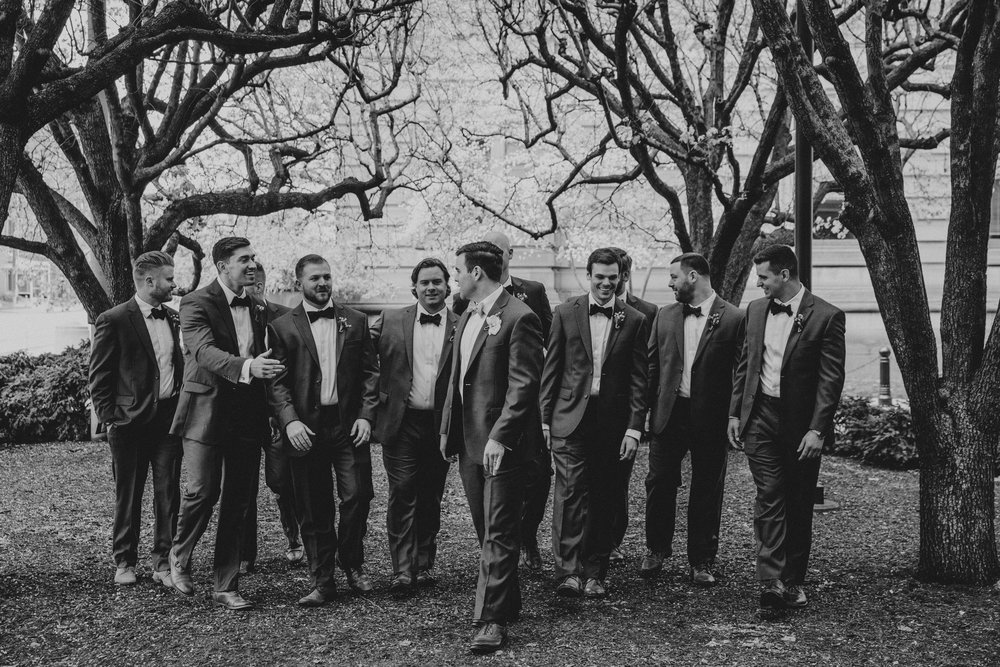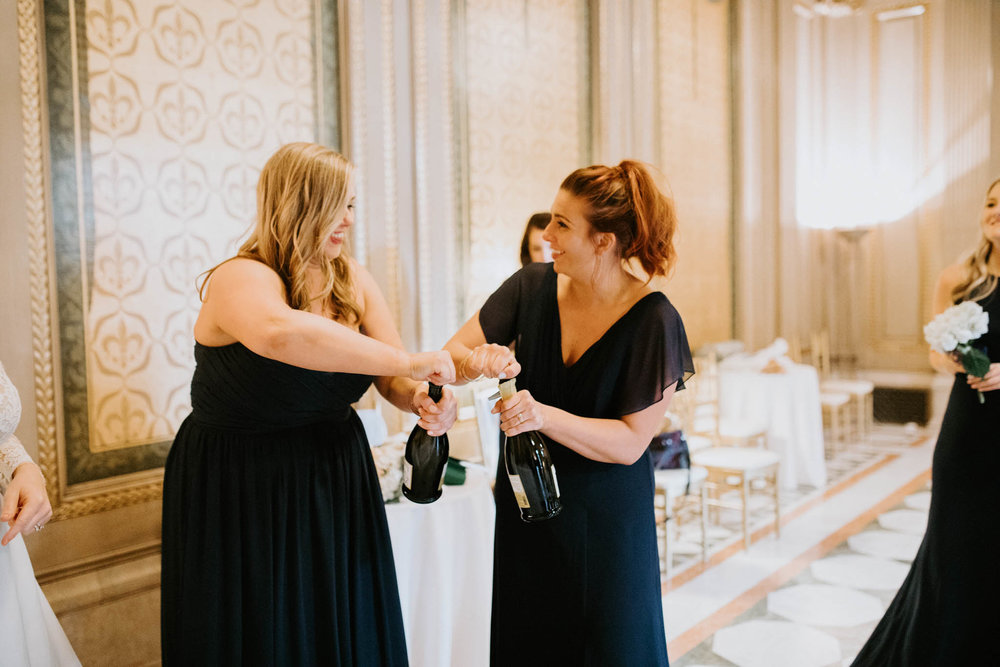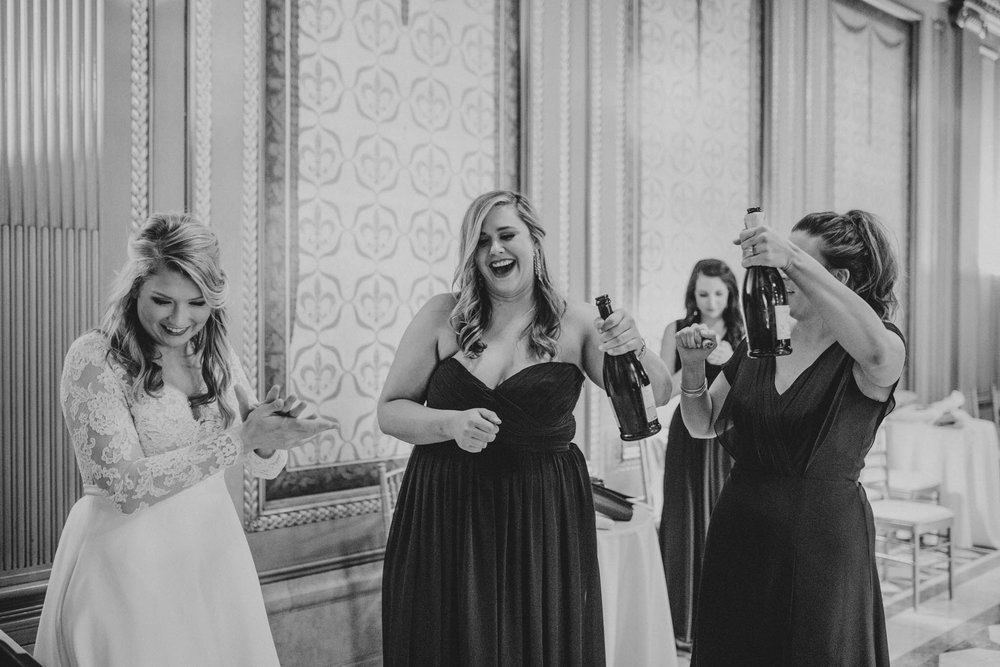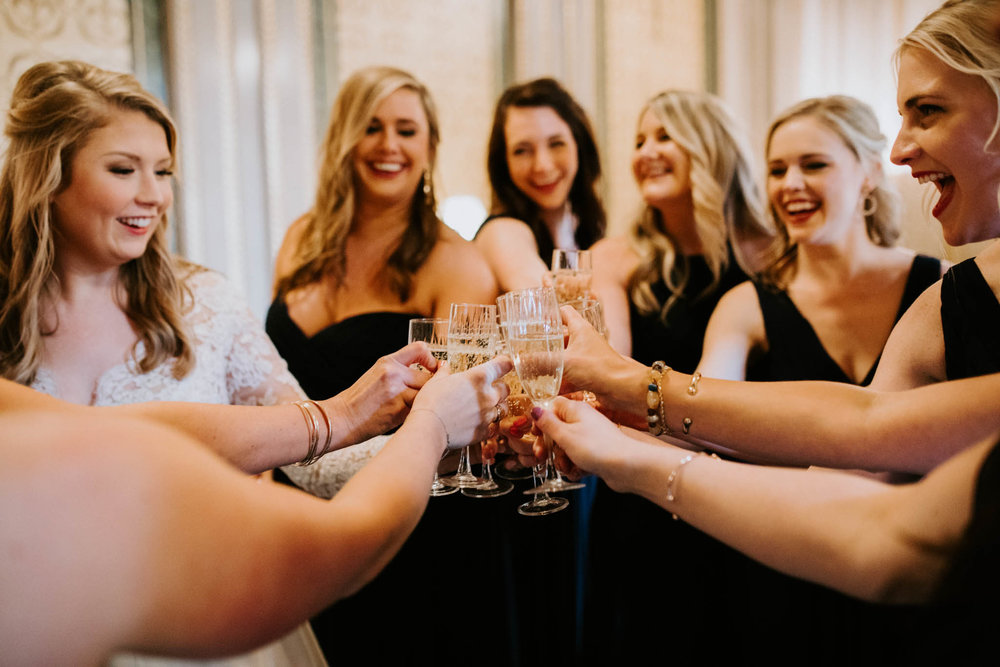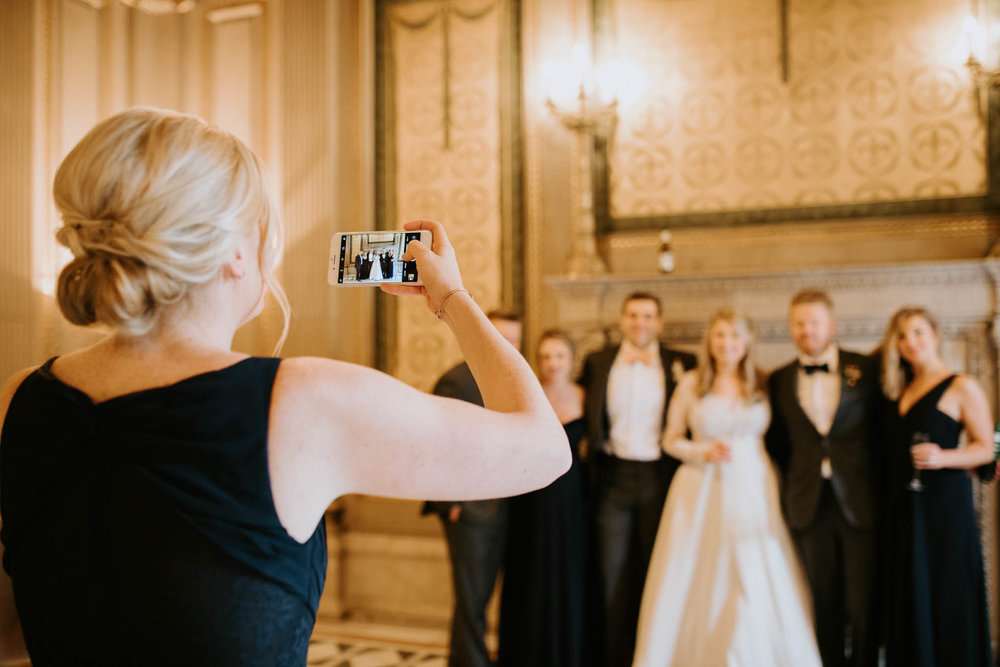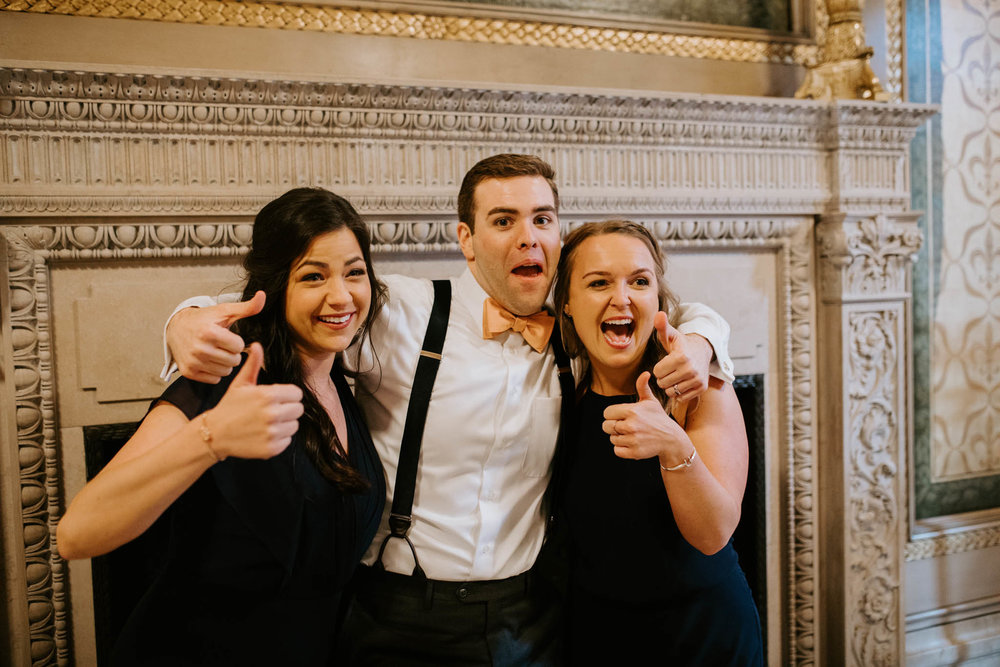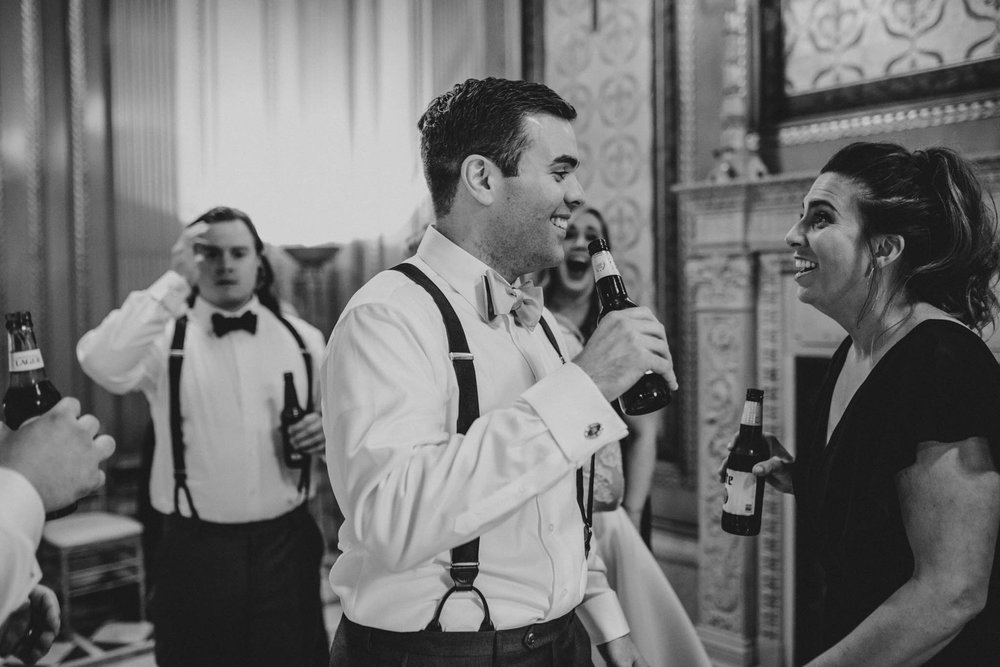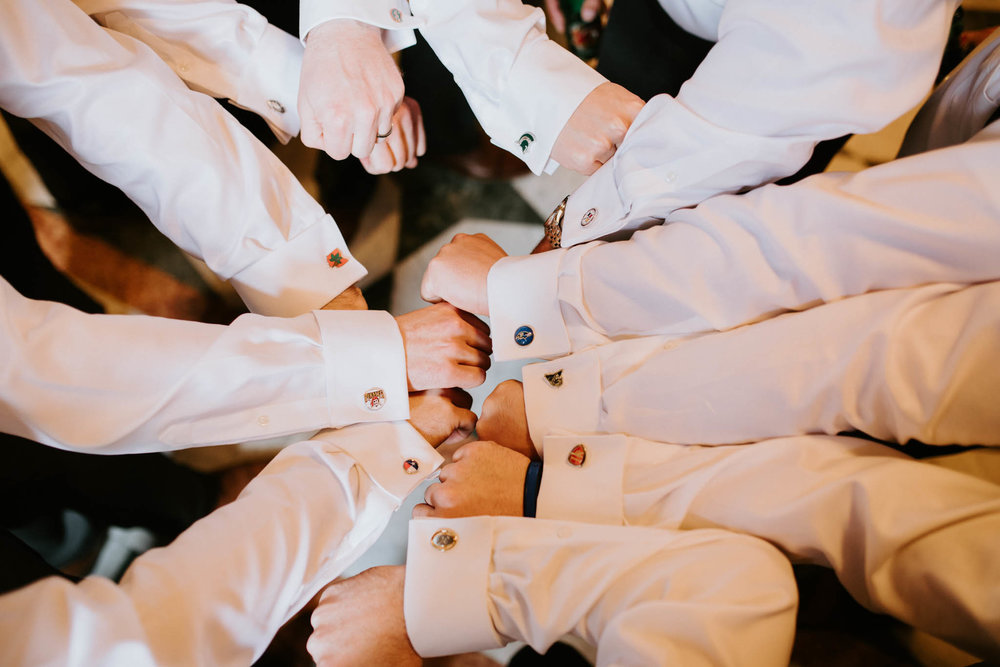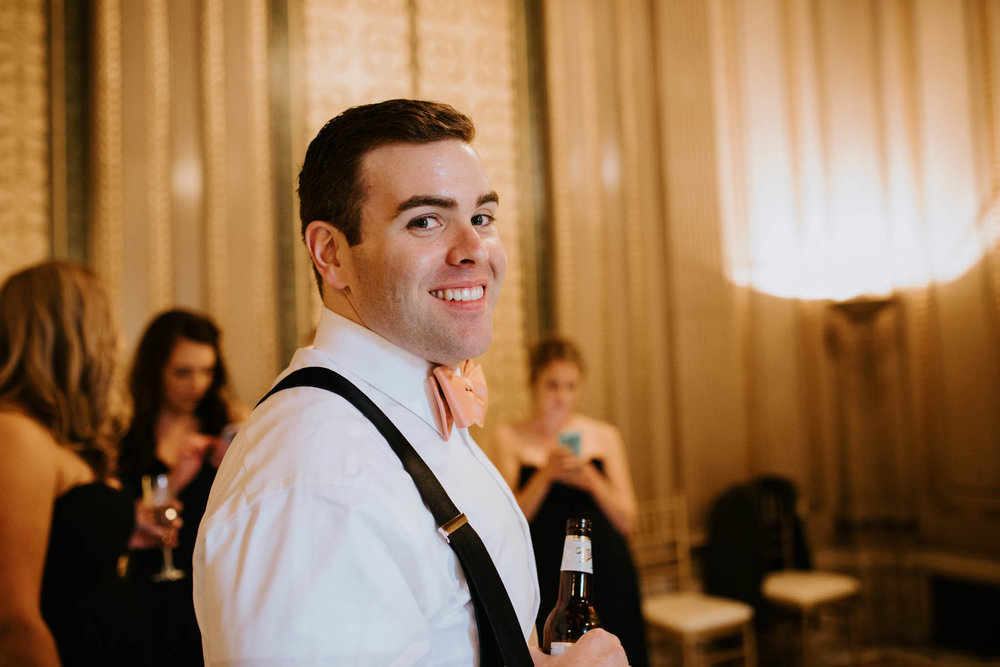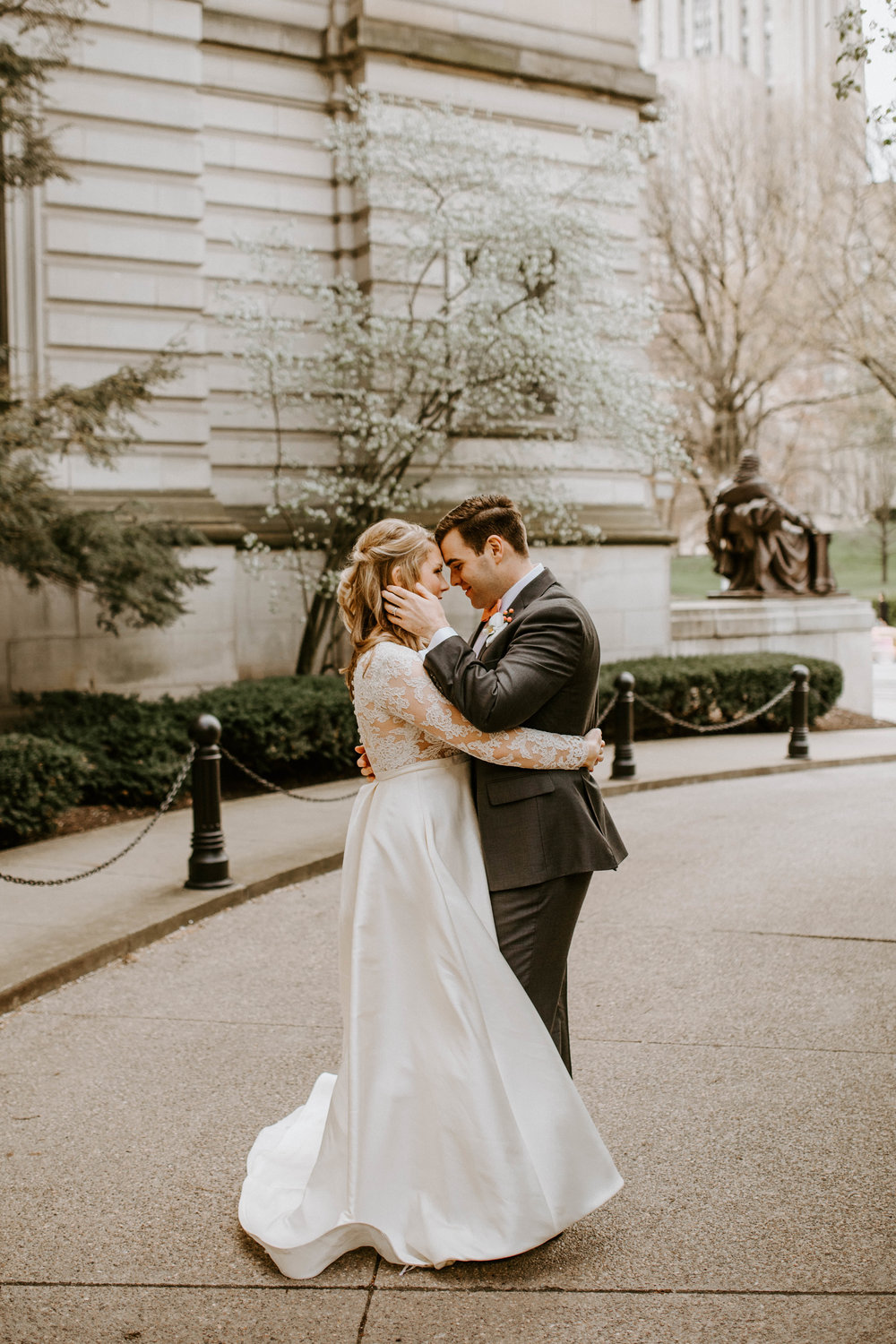 These two absolutely rocked their bride and groom portraits! The two of them walked, danced, and snuggled their way through our time together and we had such a great time.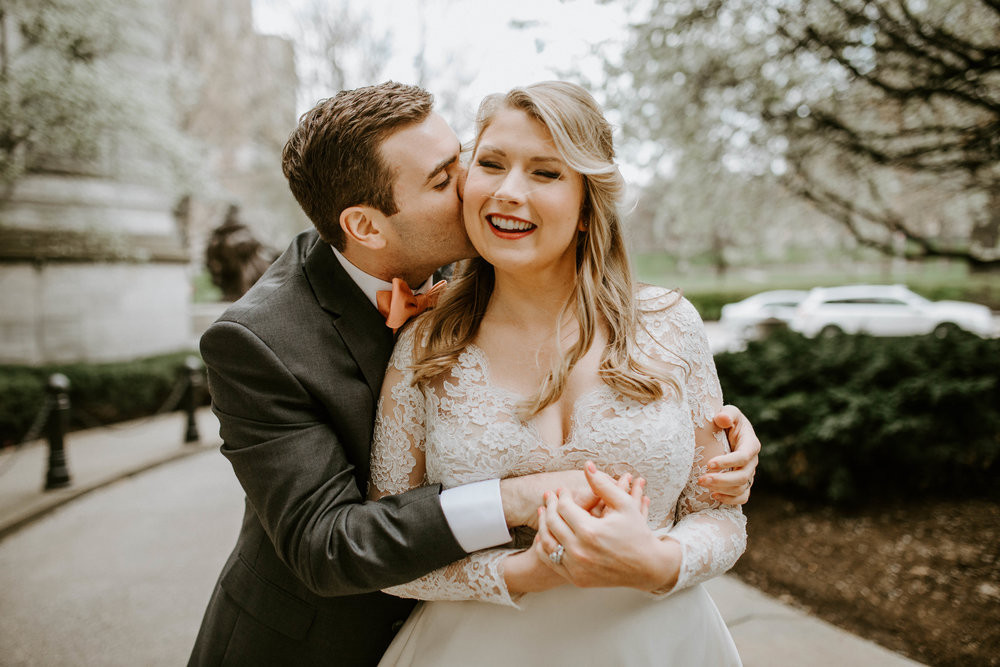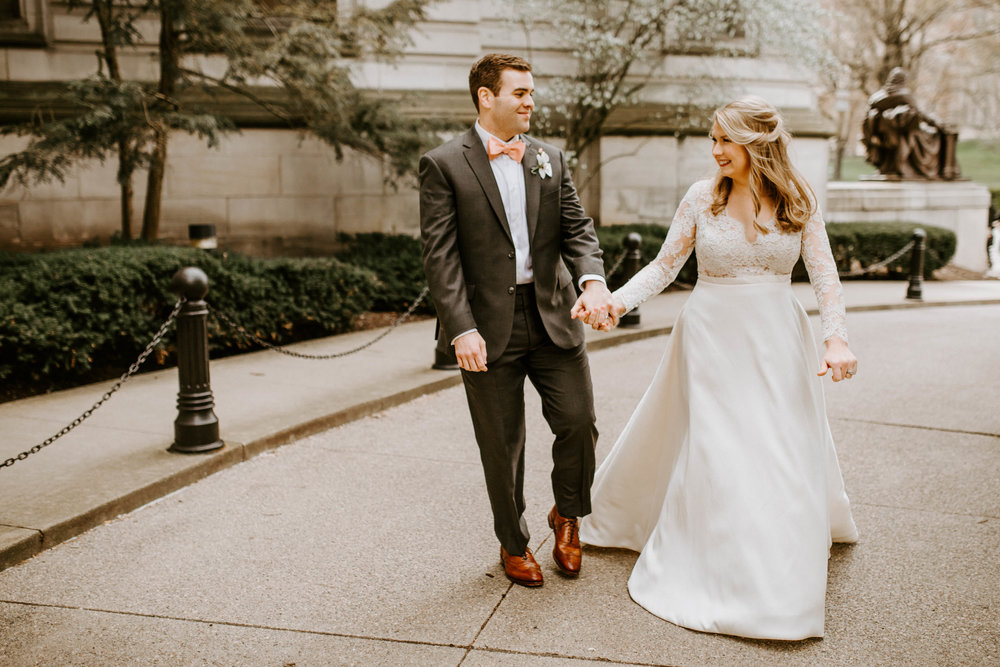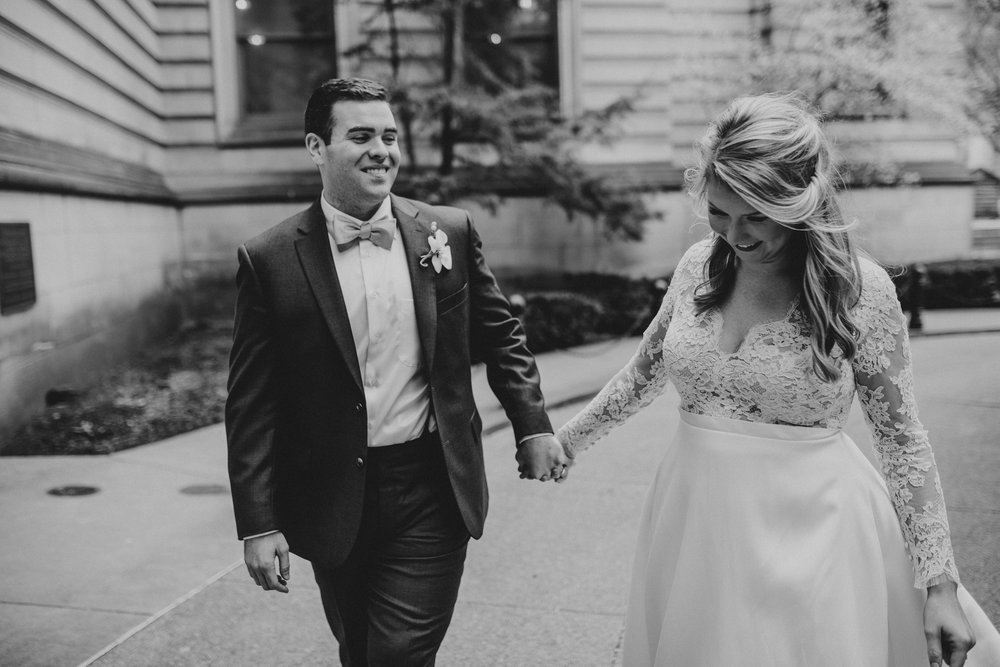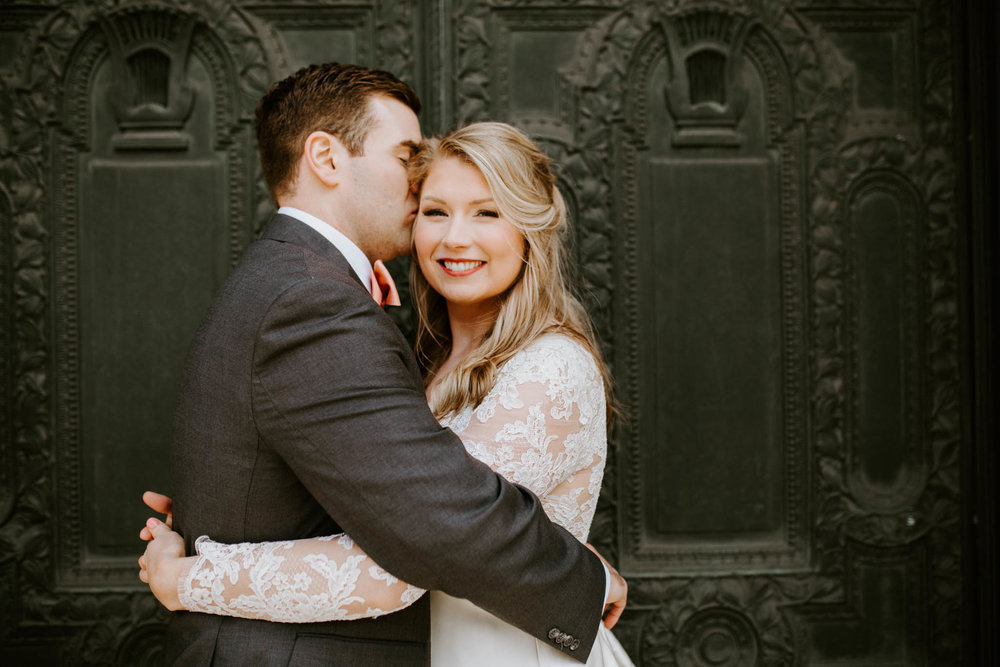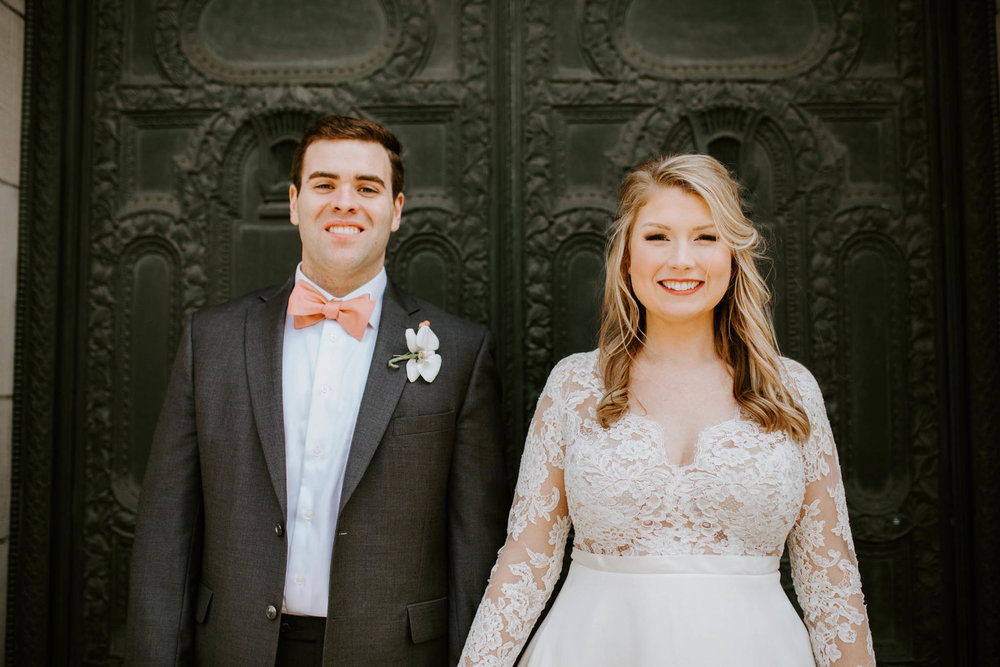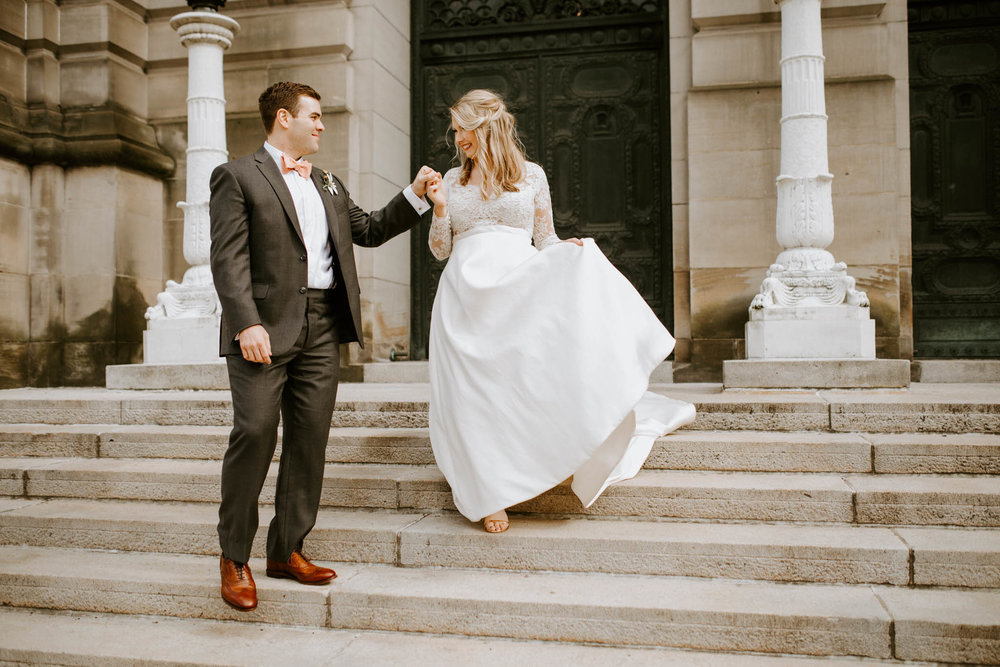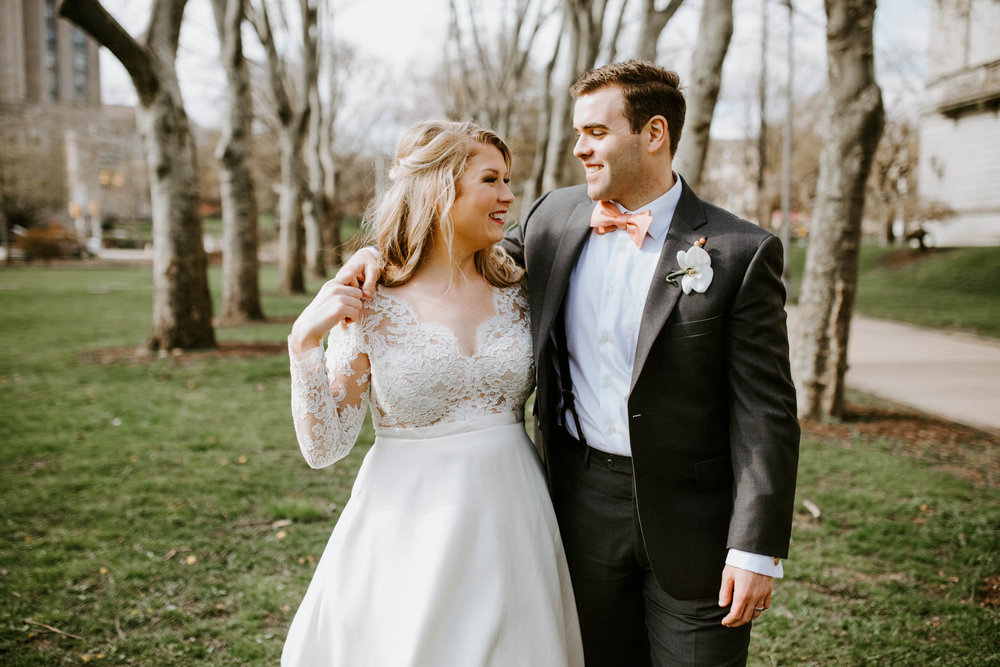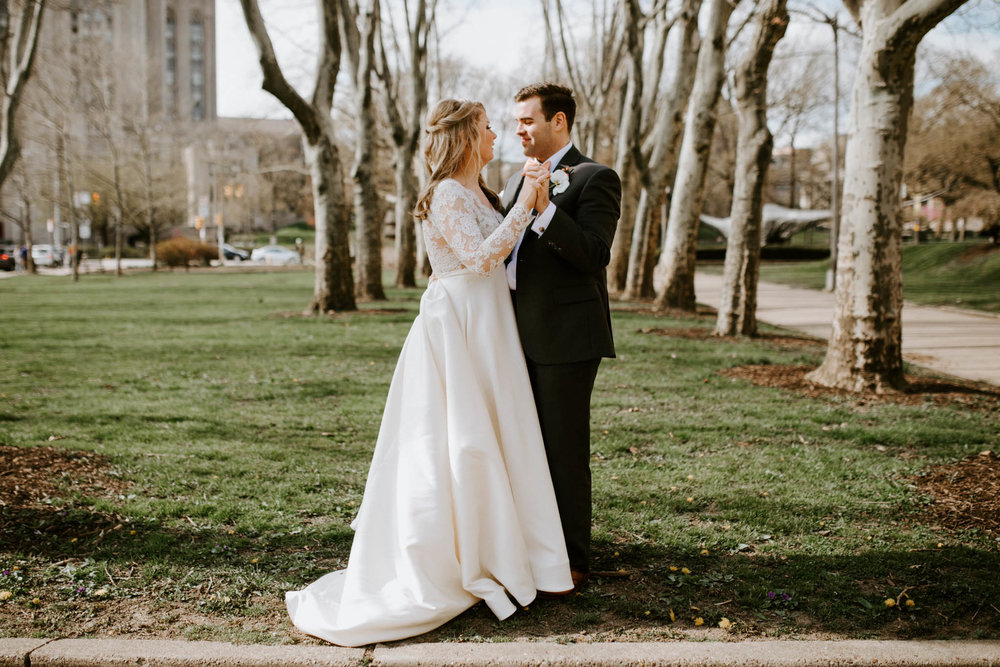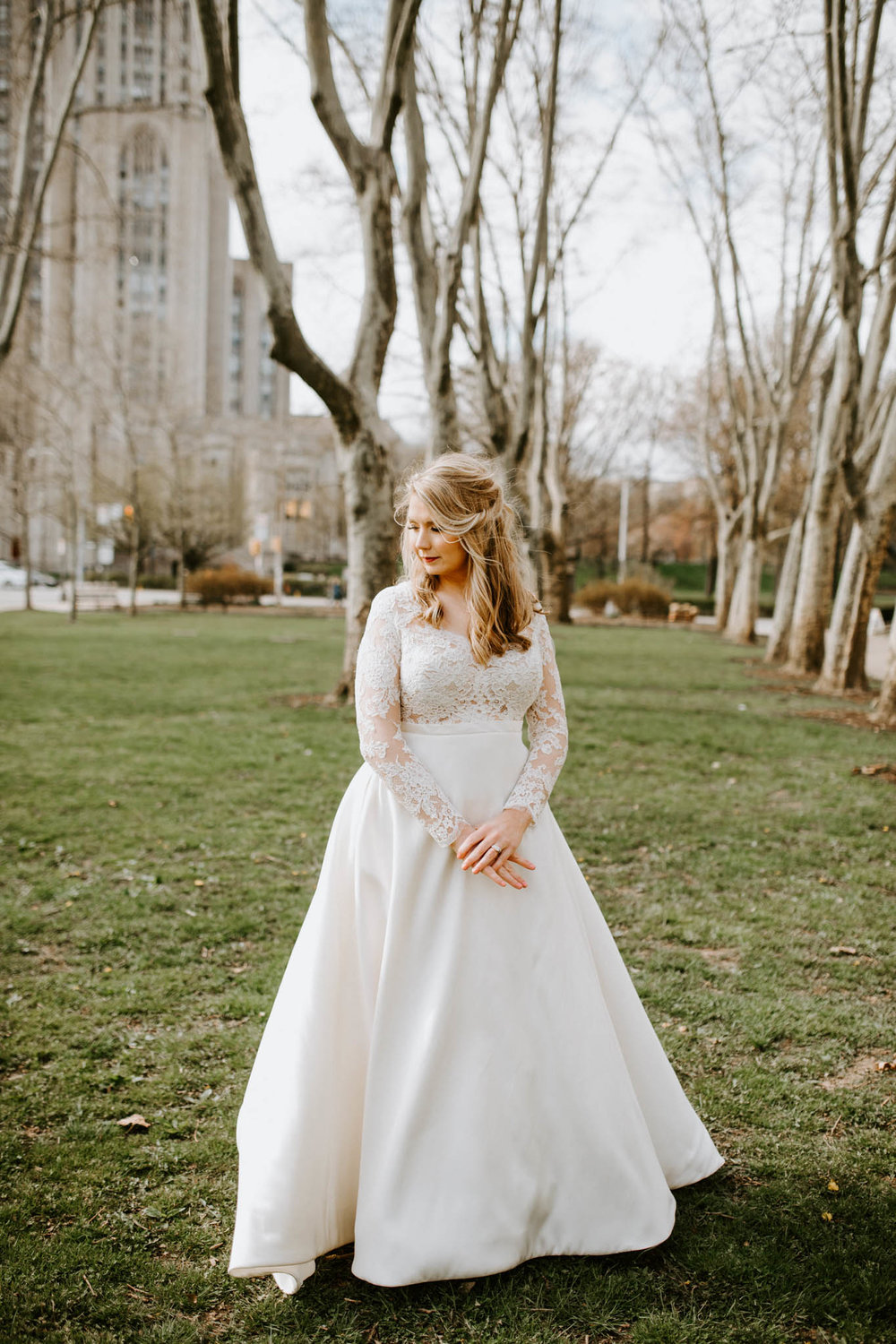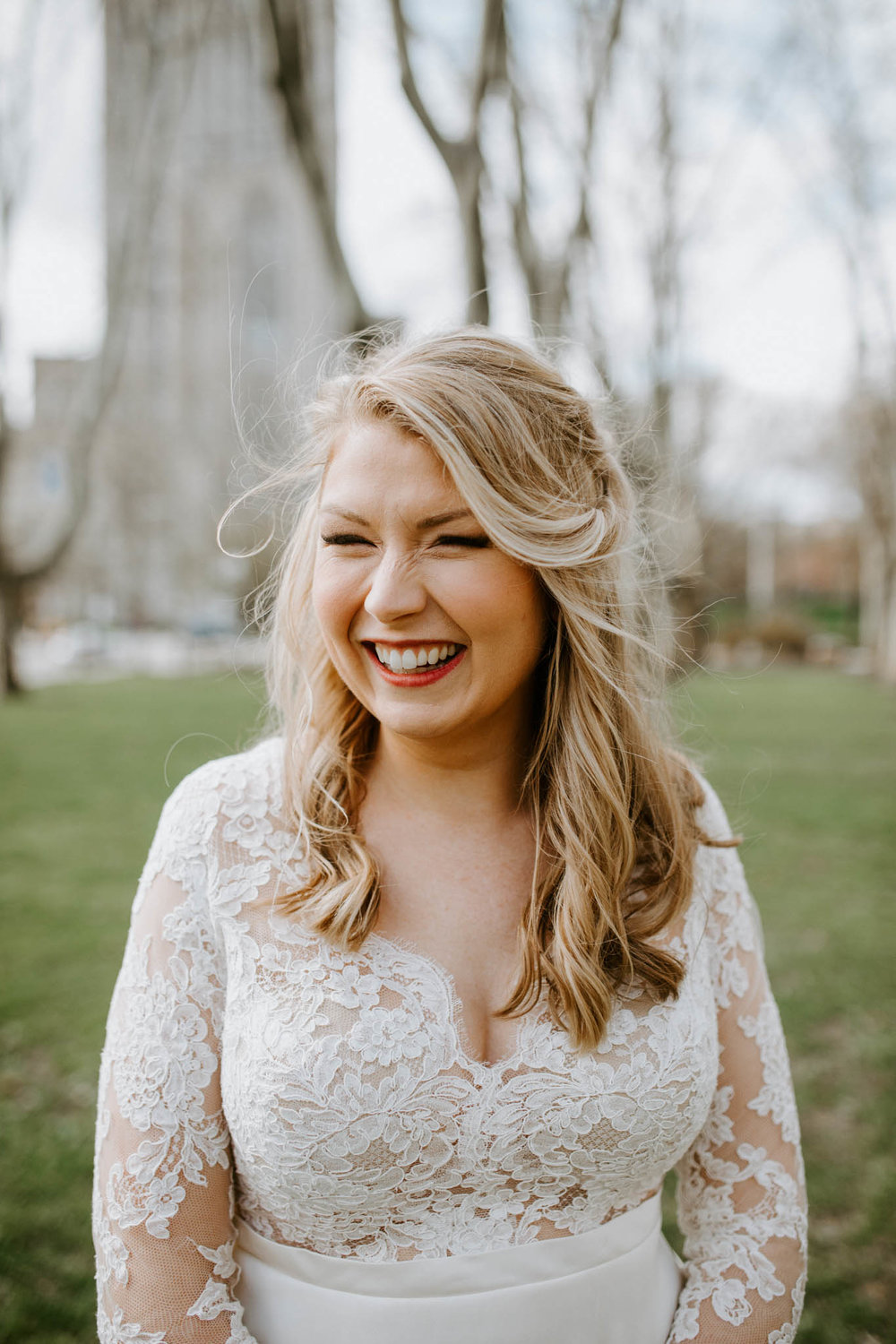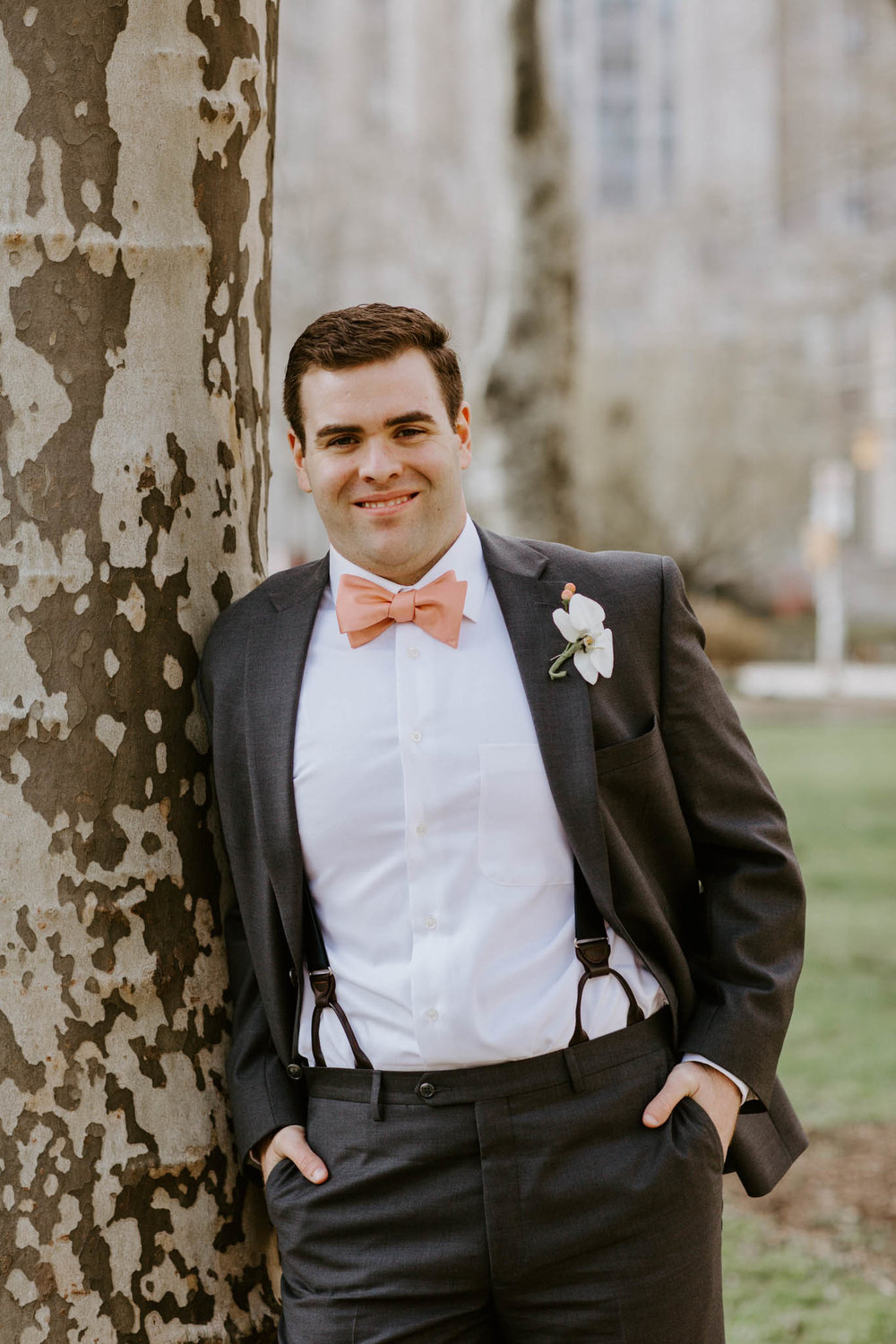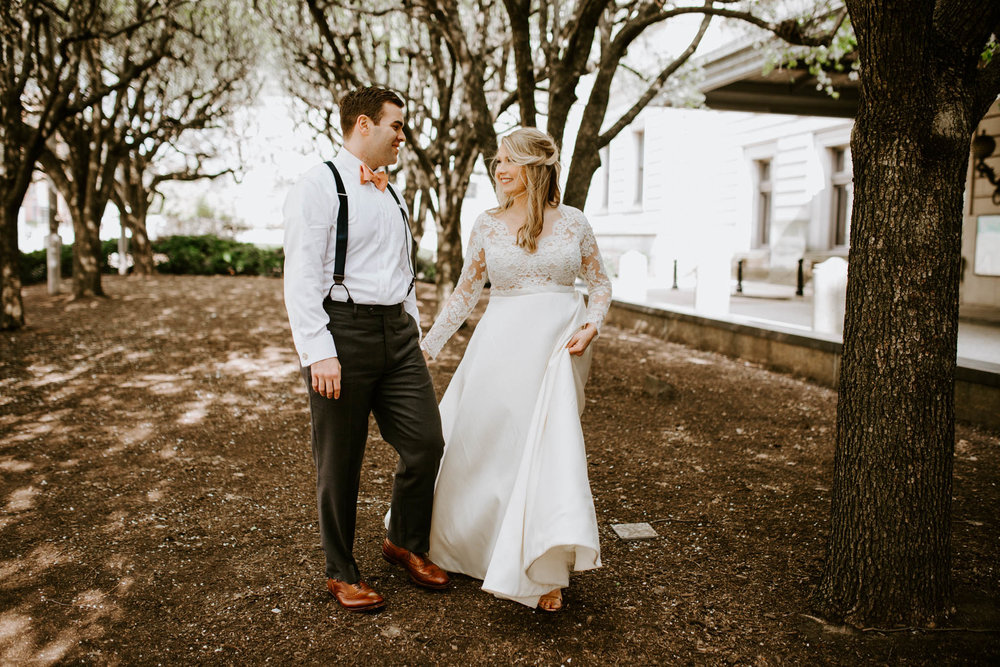 Once we were done taking photos of Ali & Ed, we moved into the reception space. I've never taken photos at the Musical Hall Foyer at the museum, and MAN was it so dang beautiful!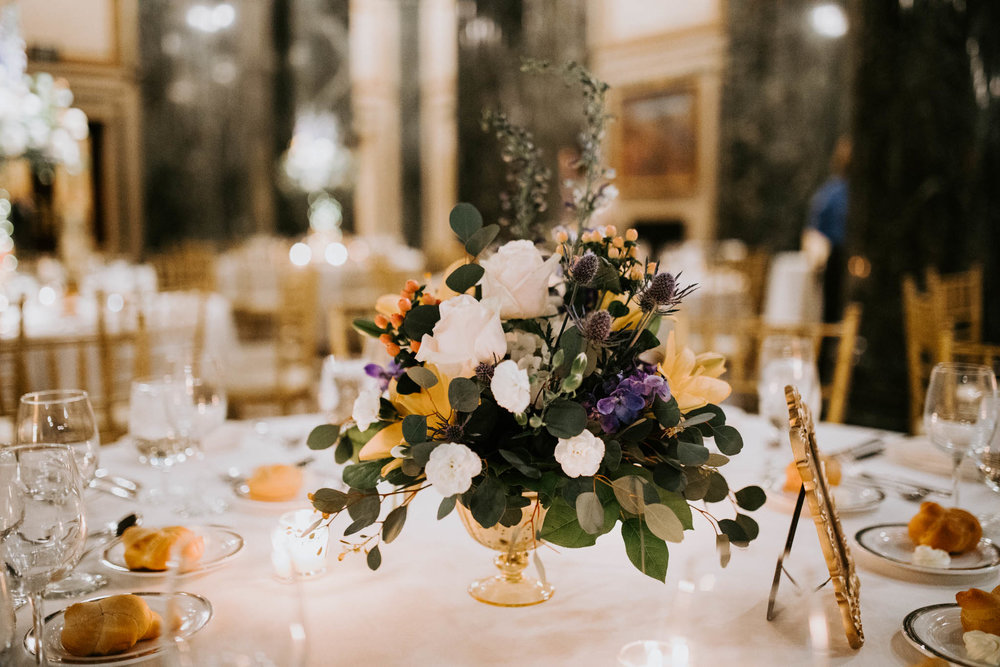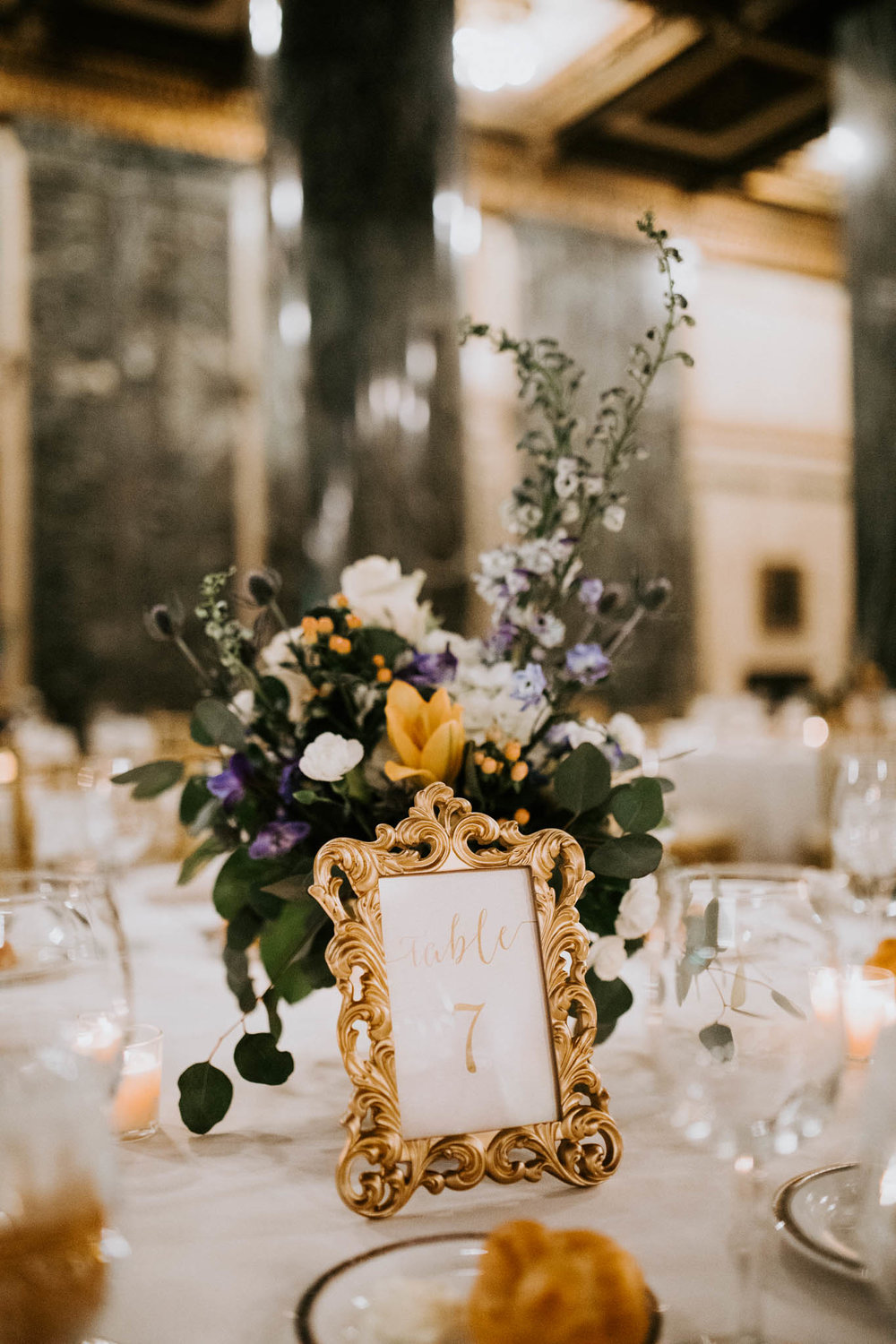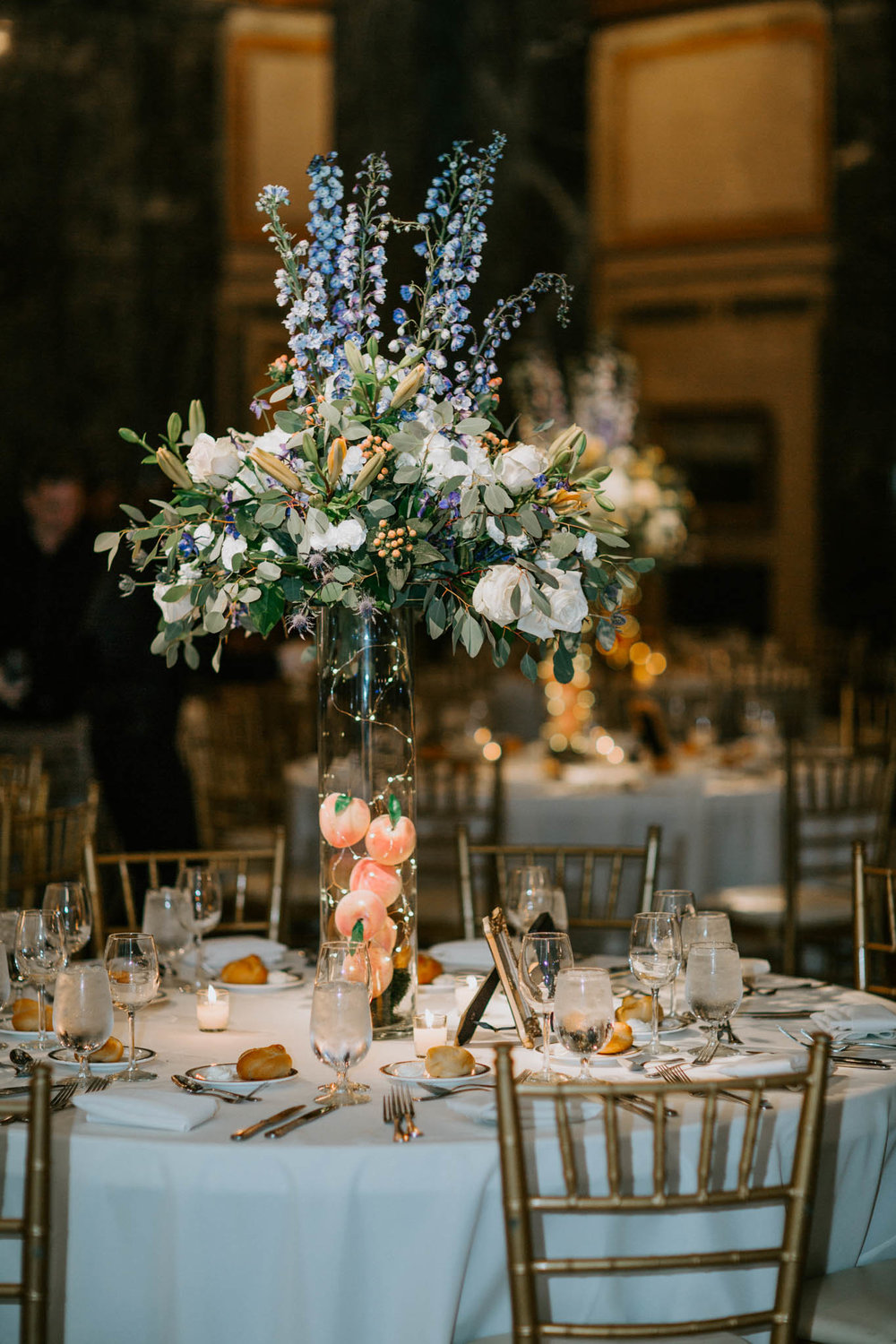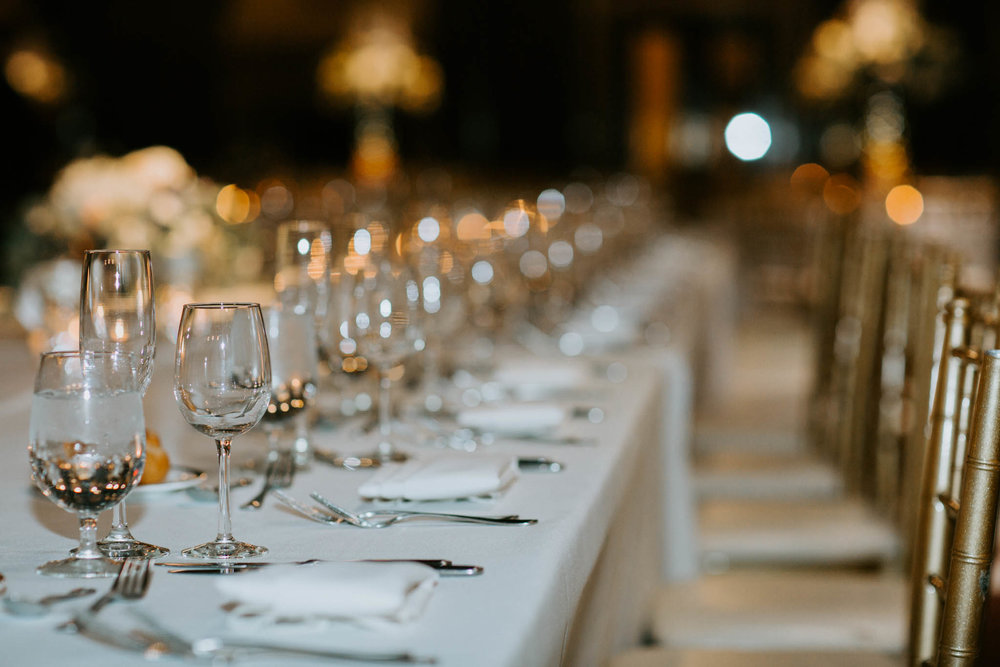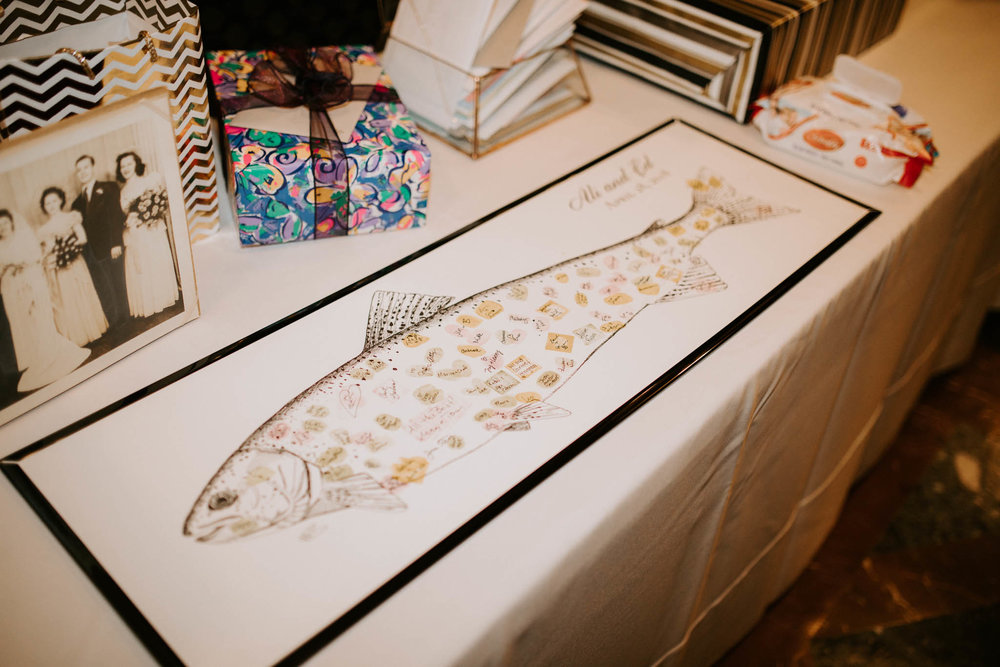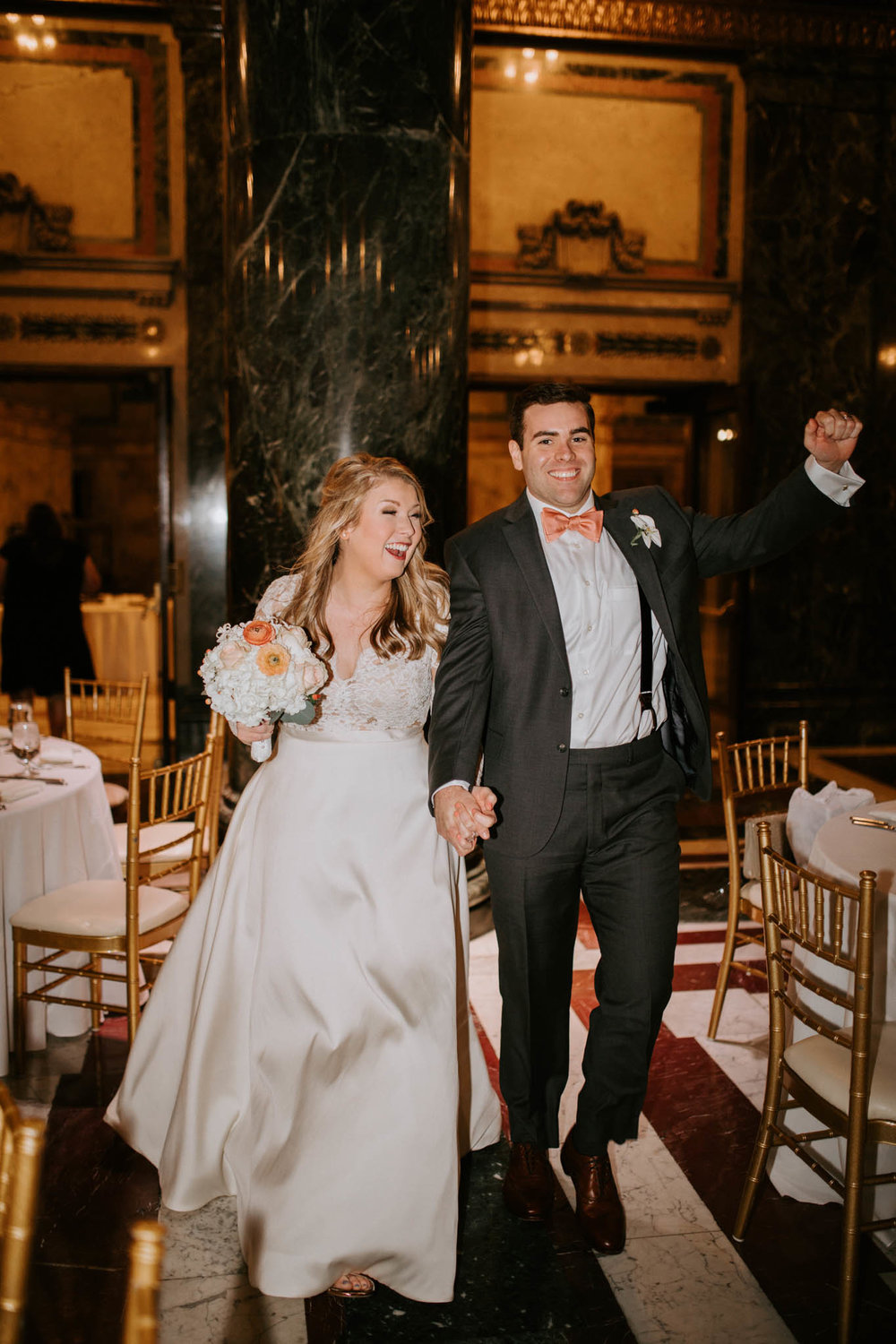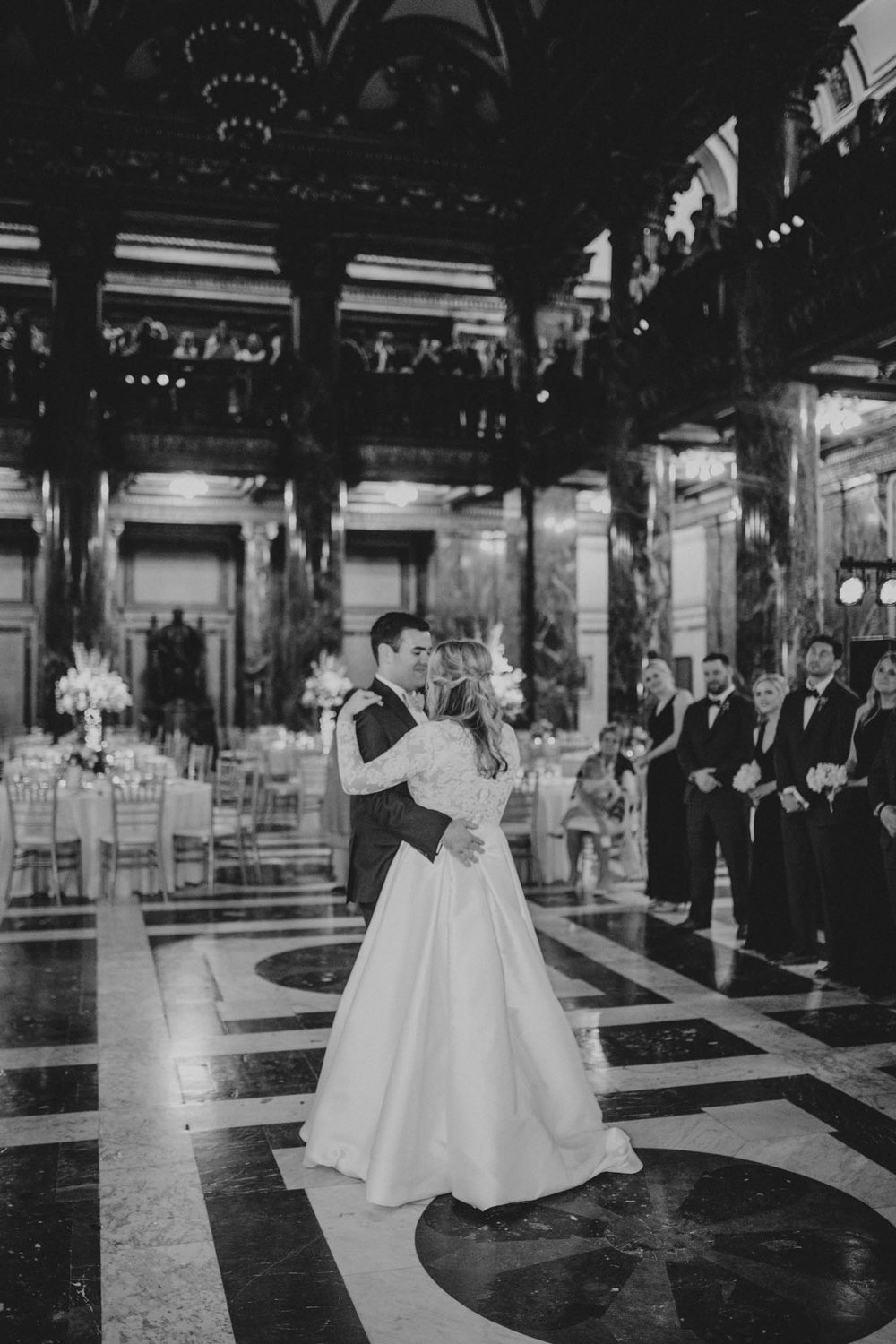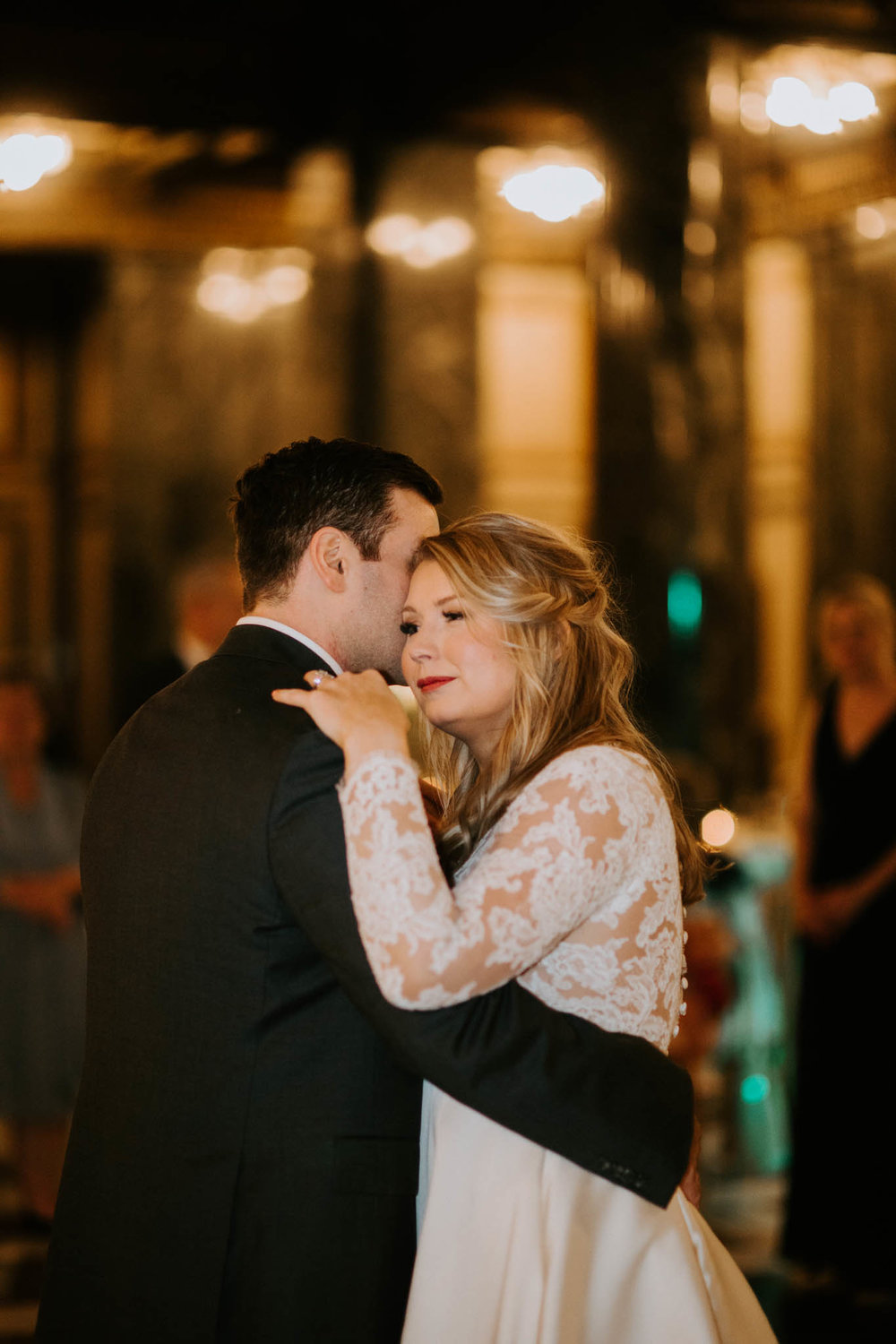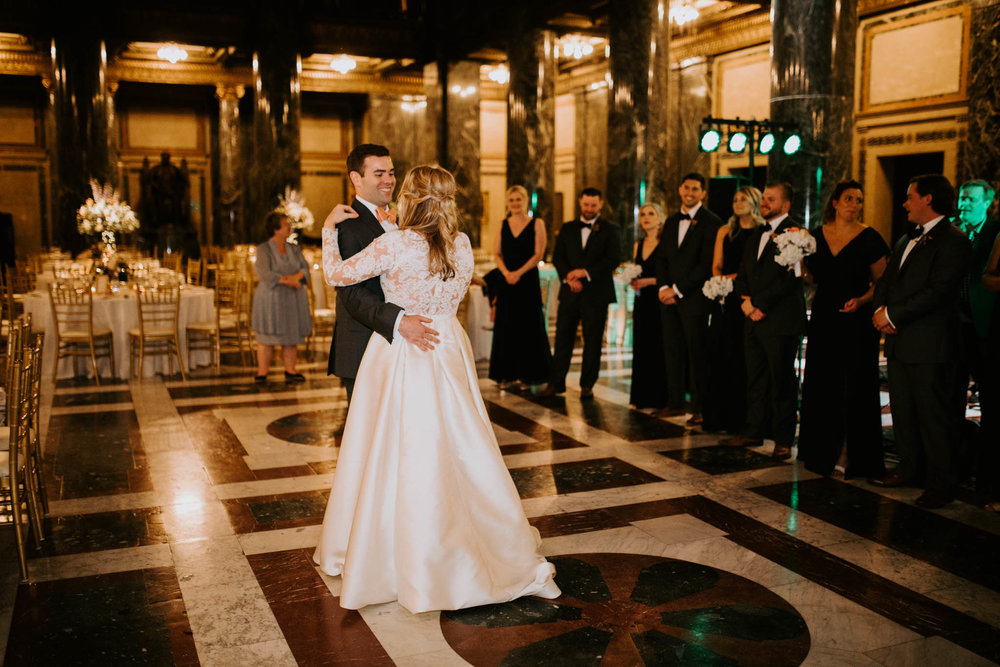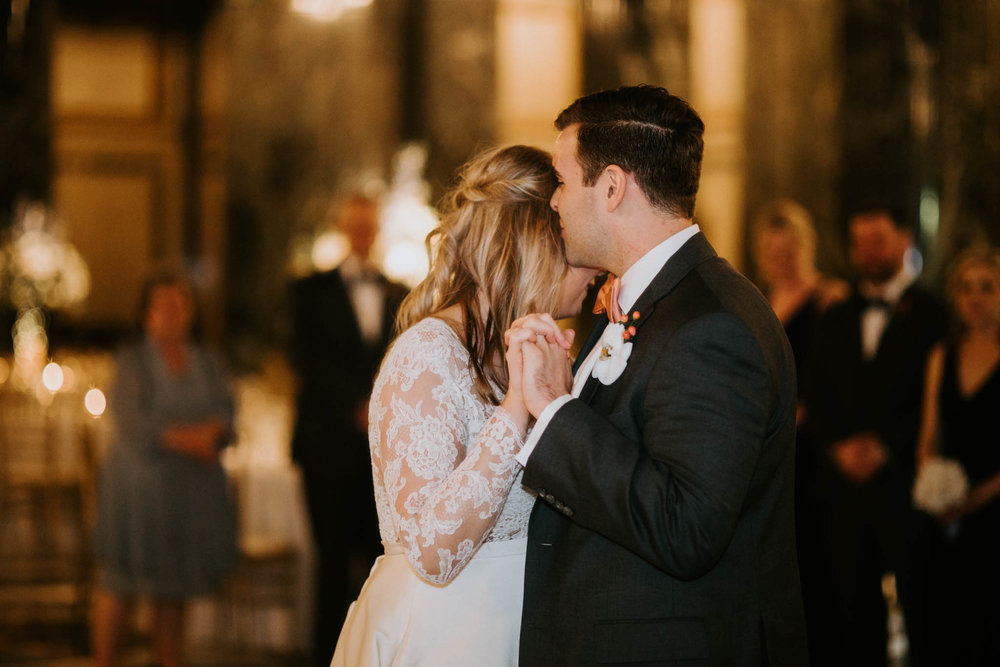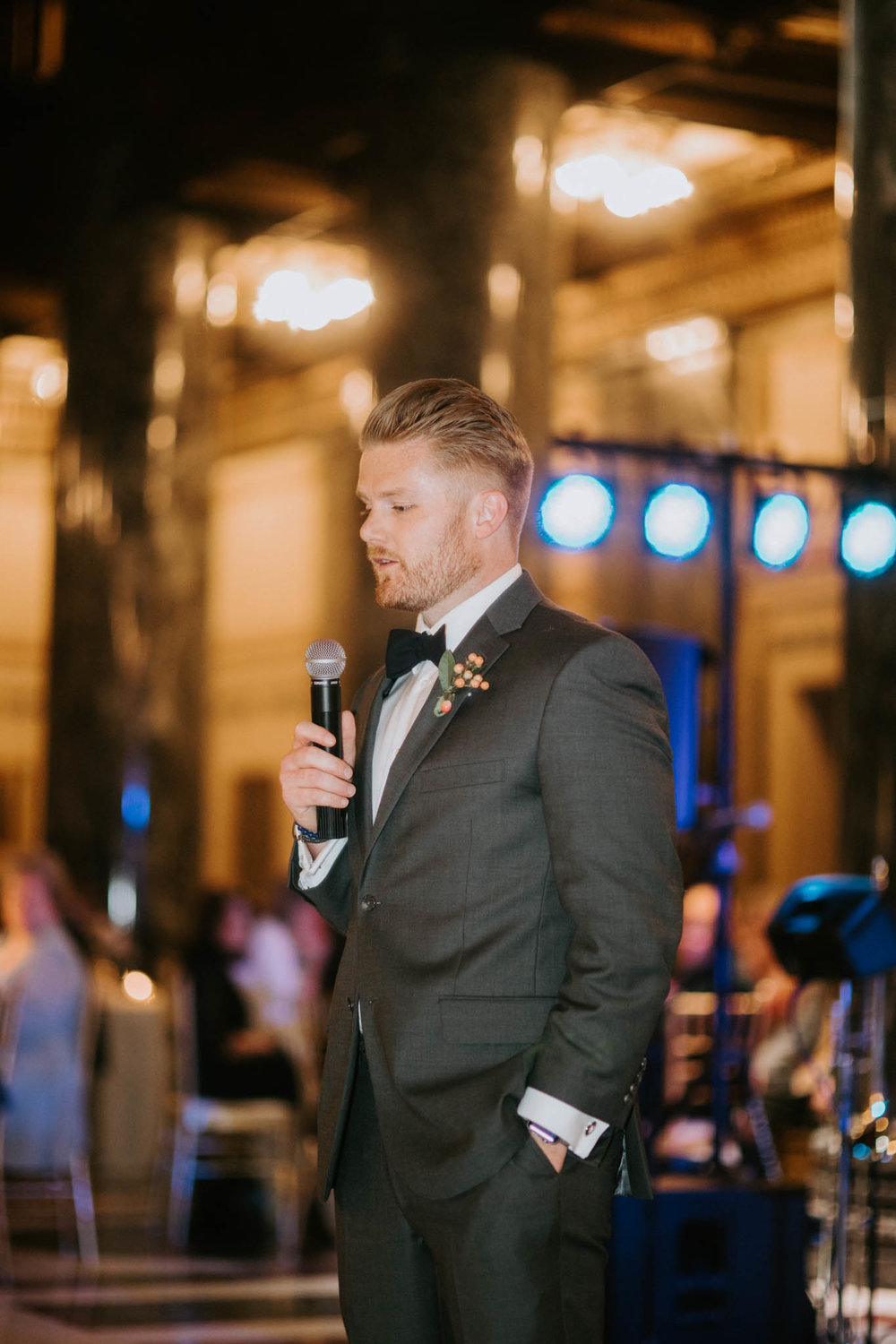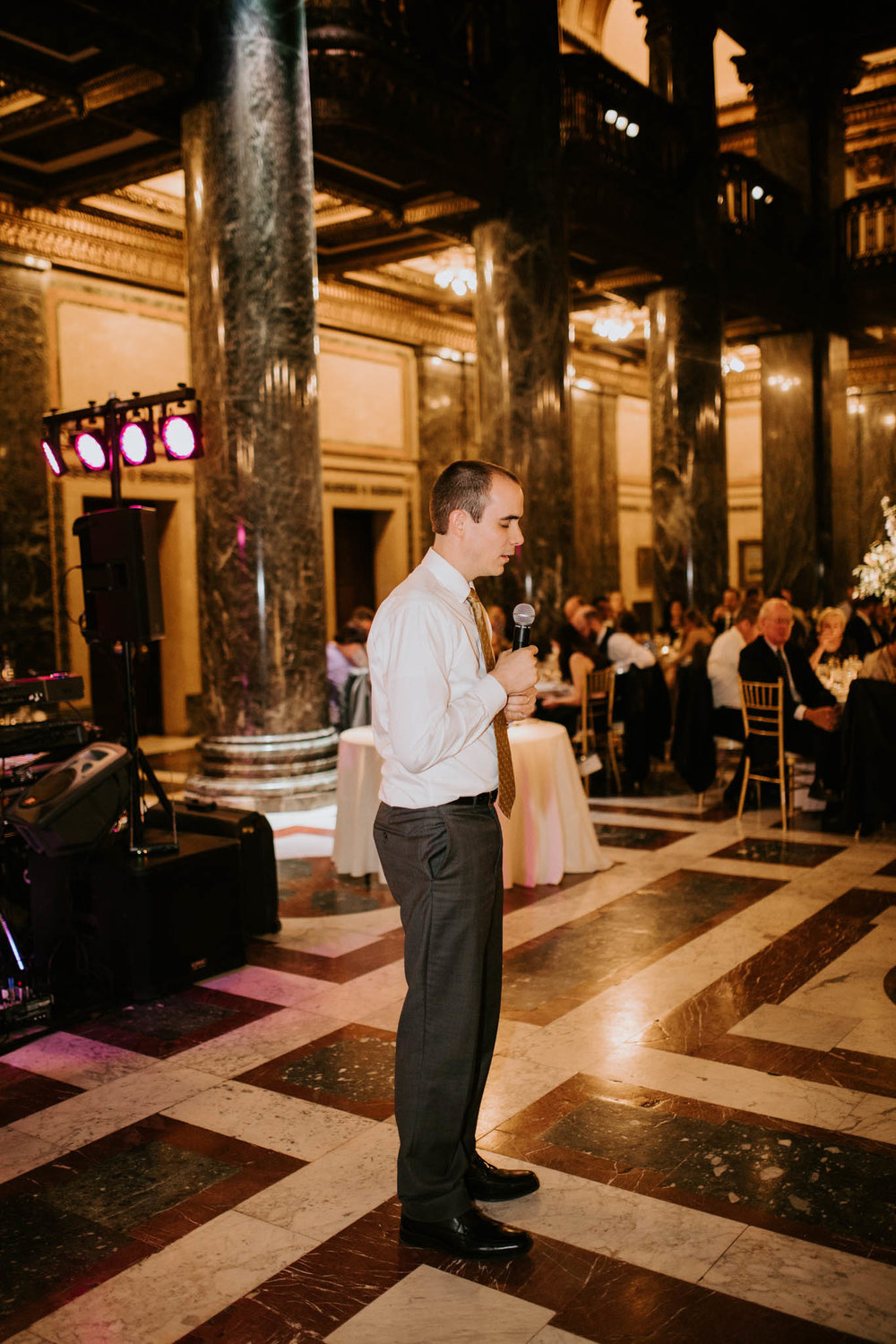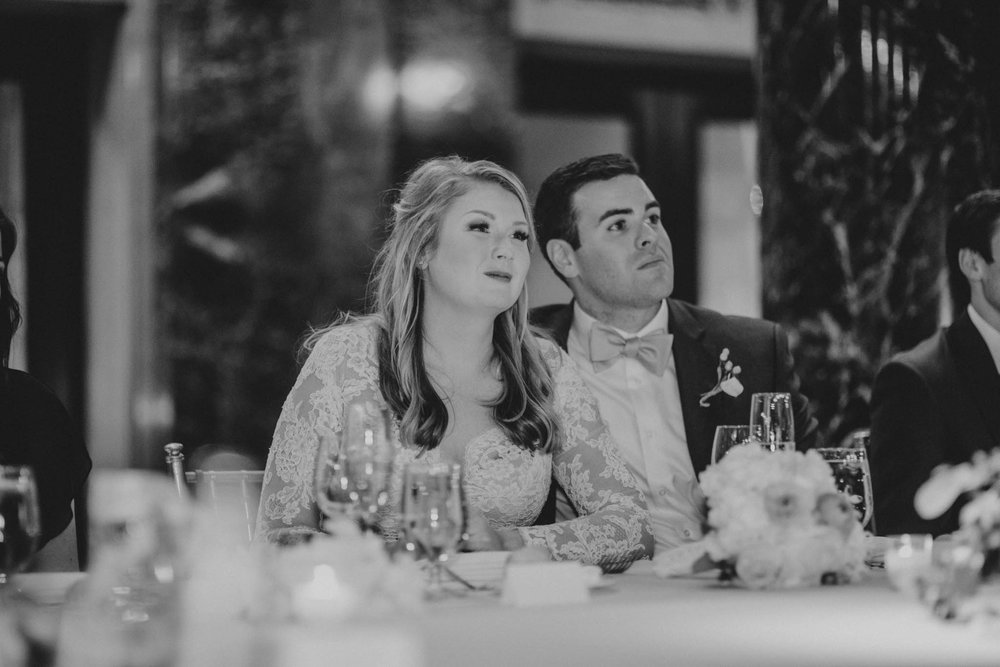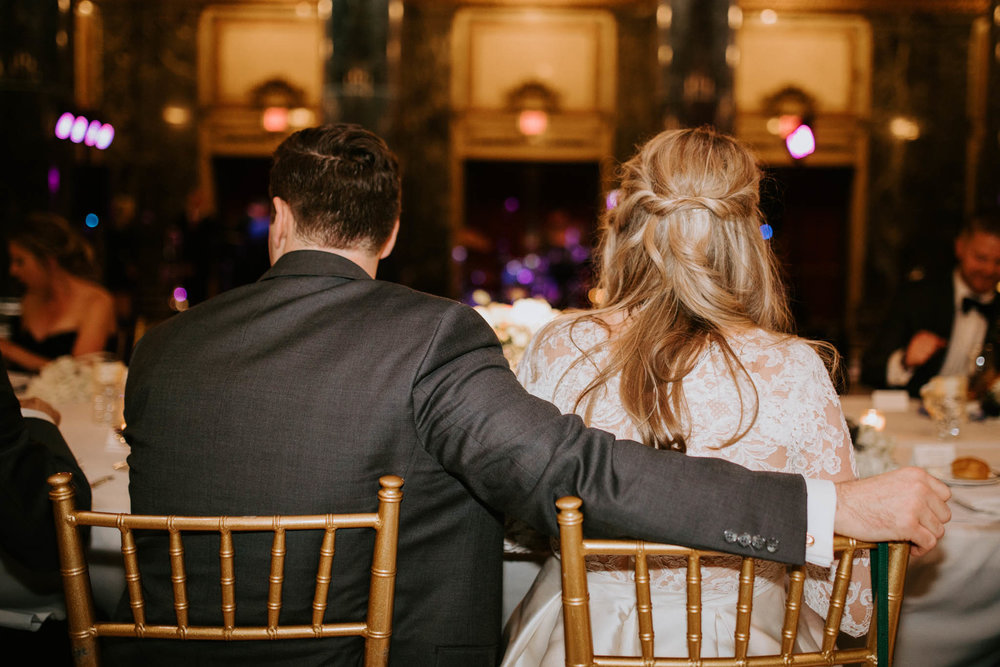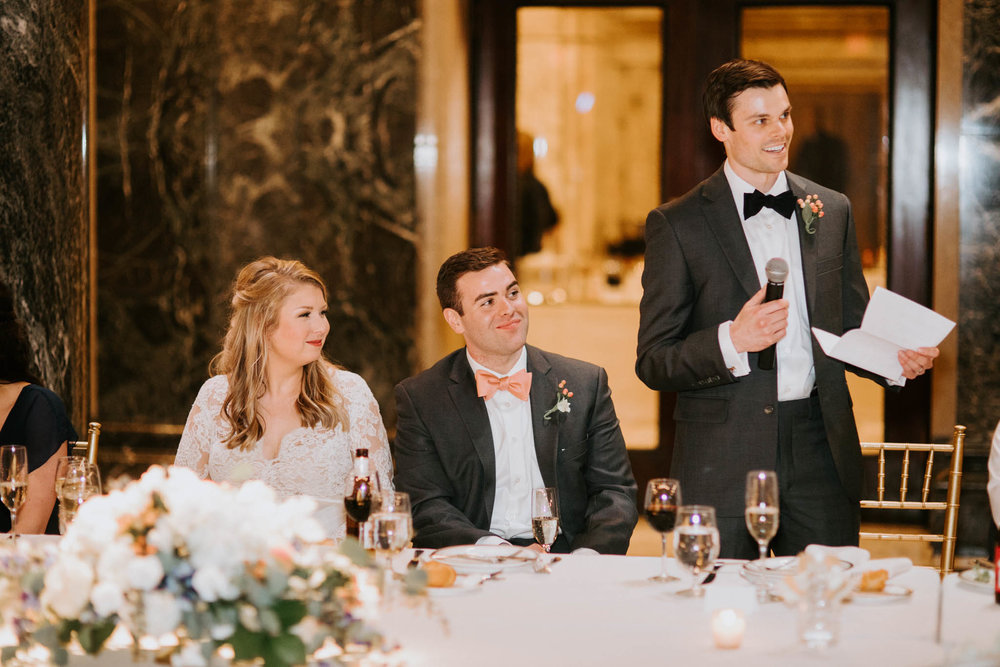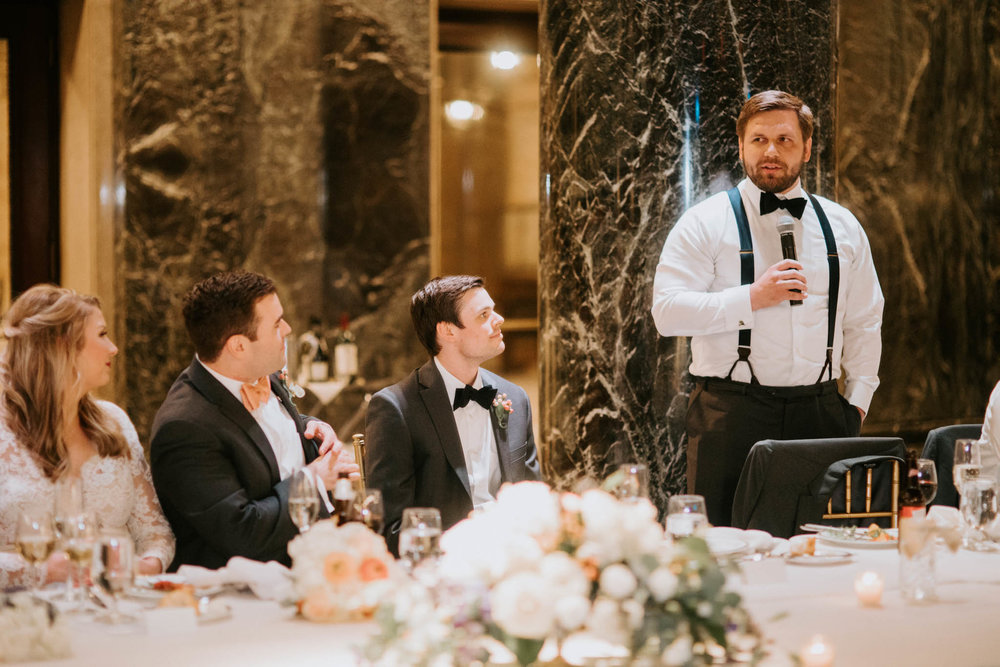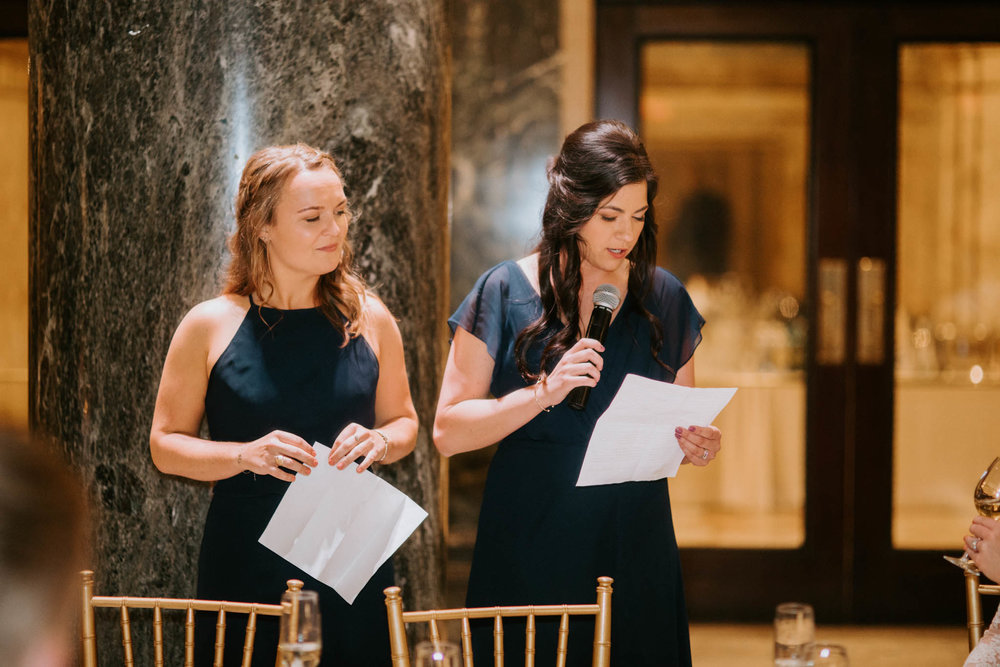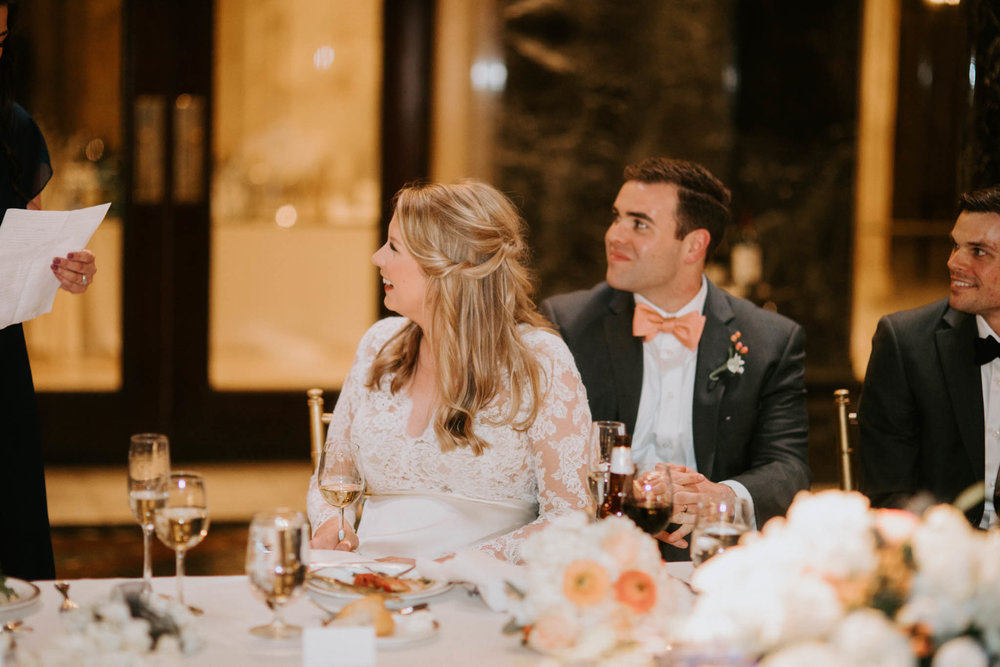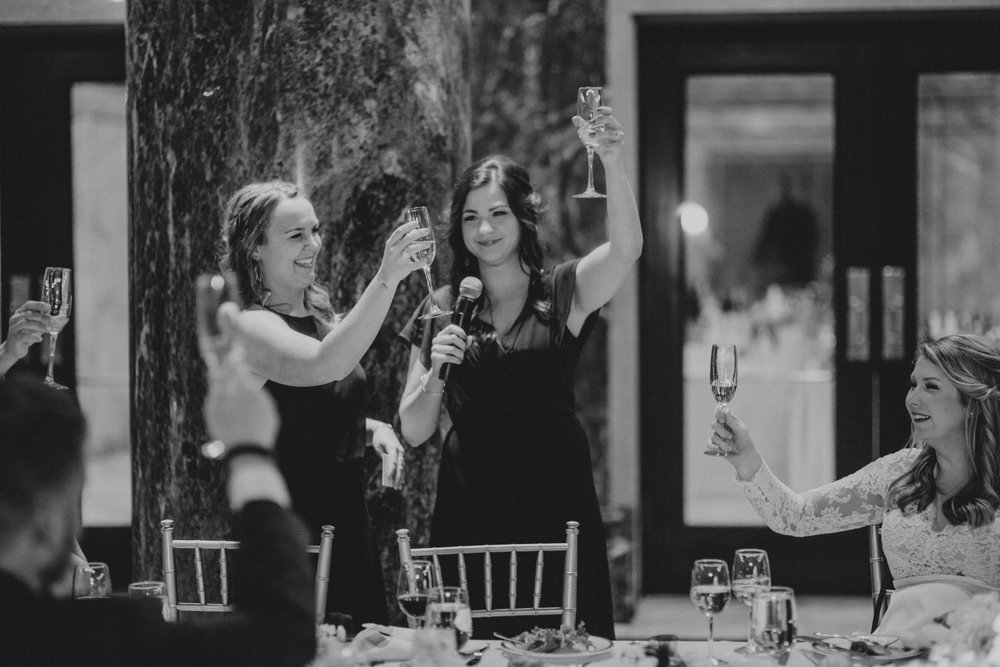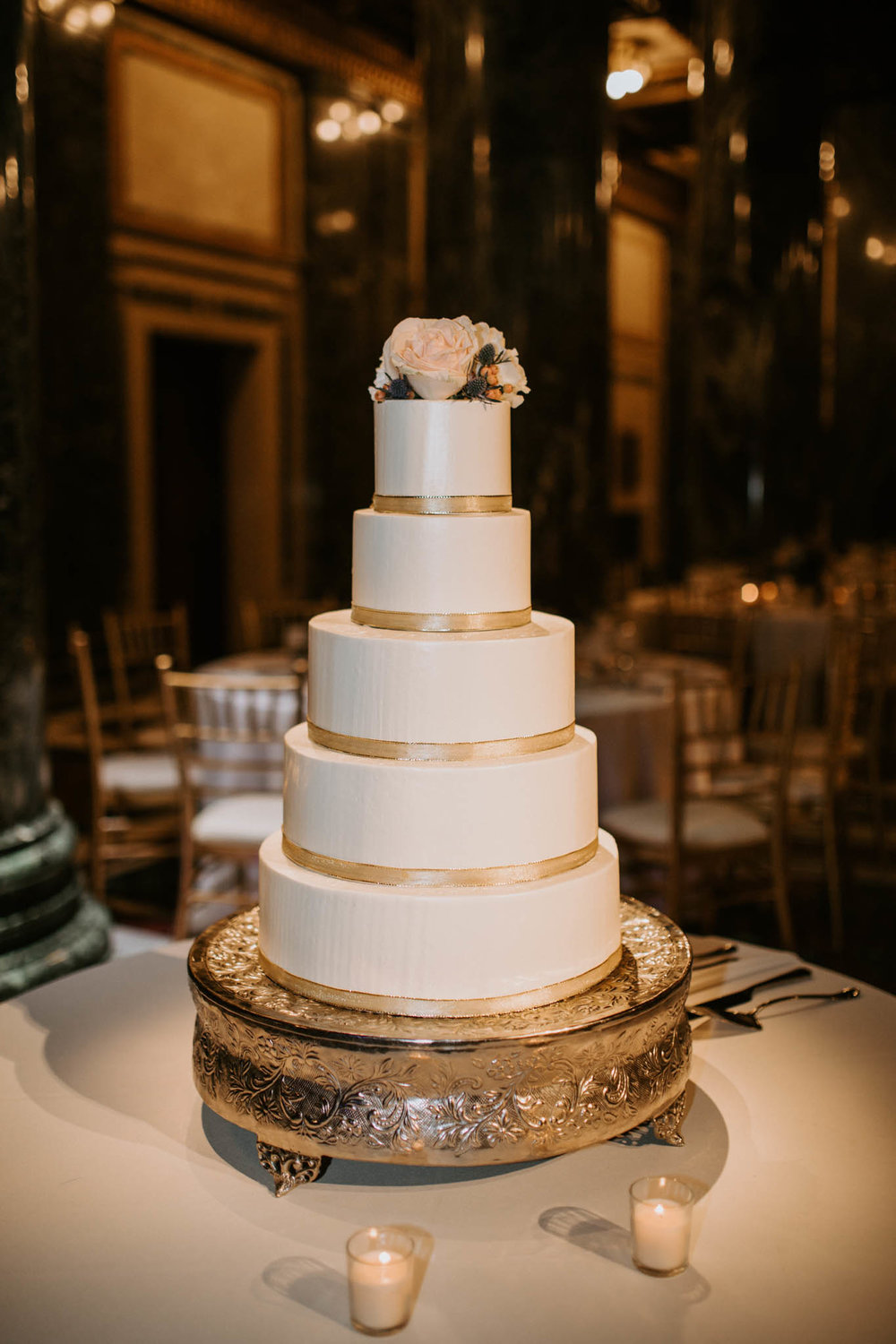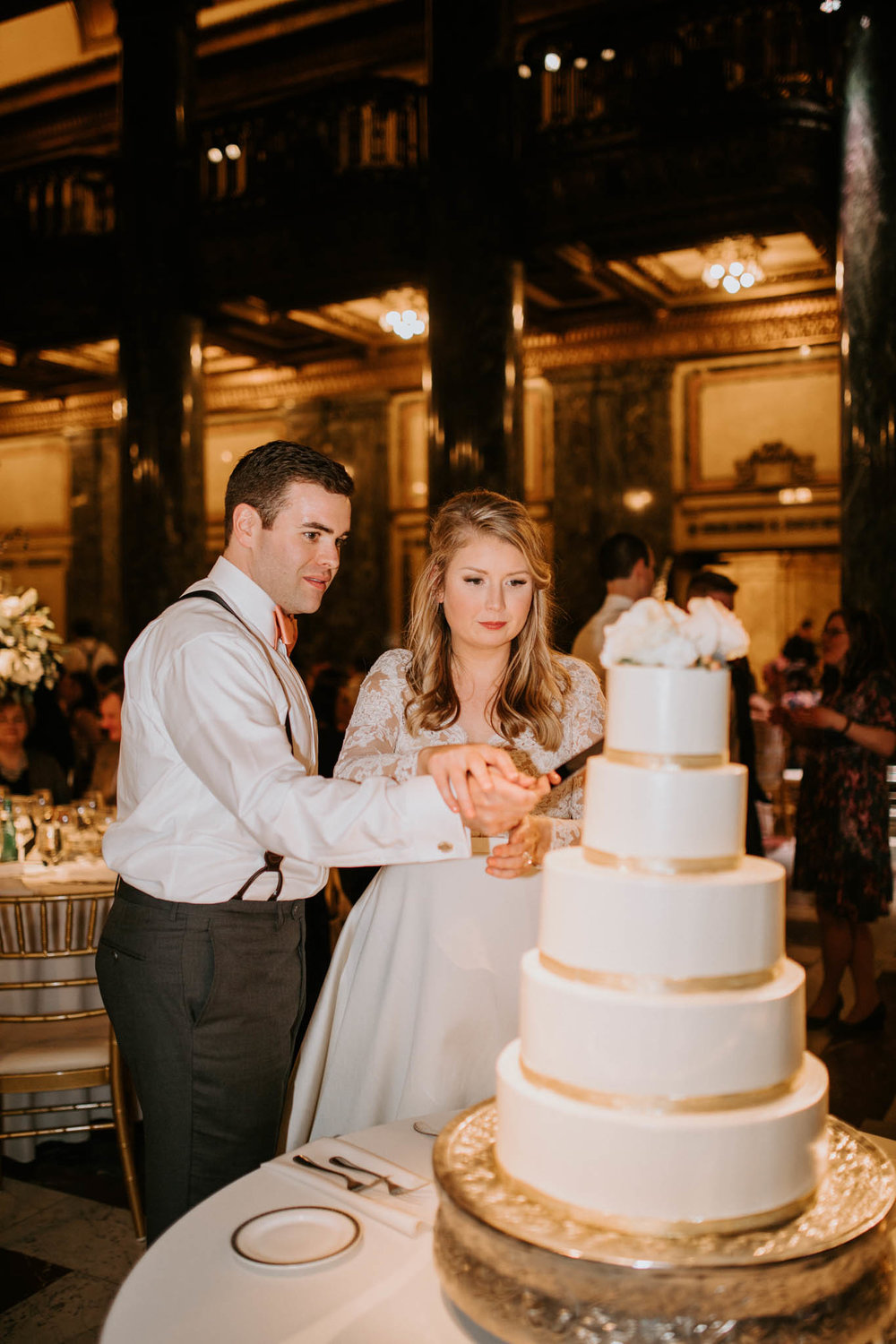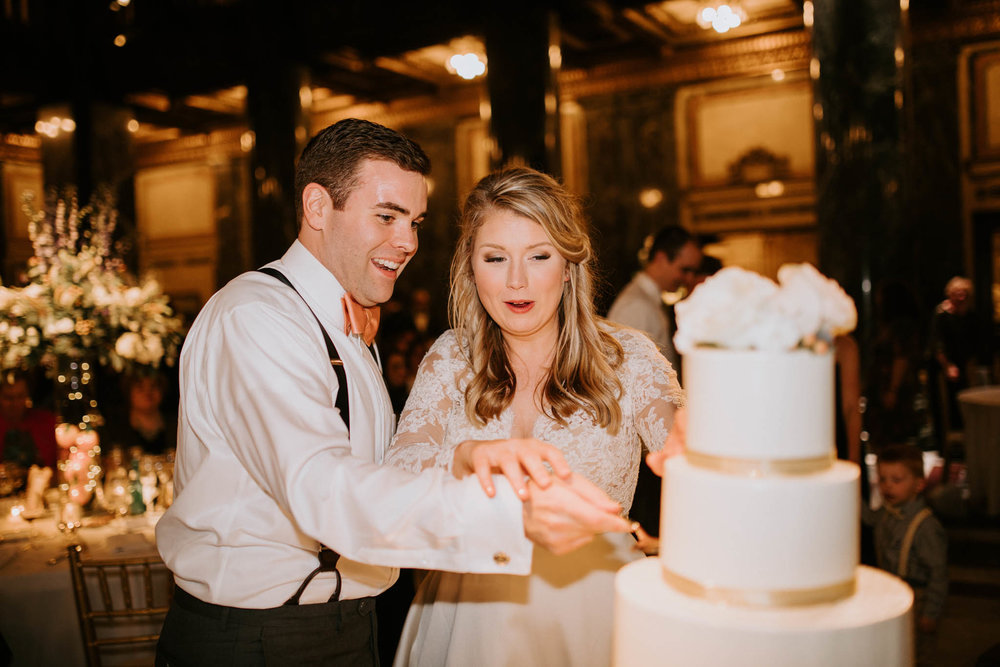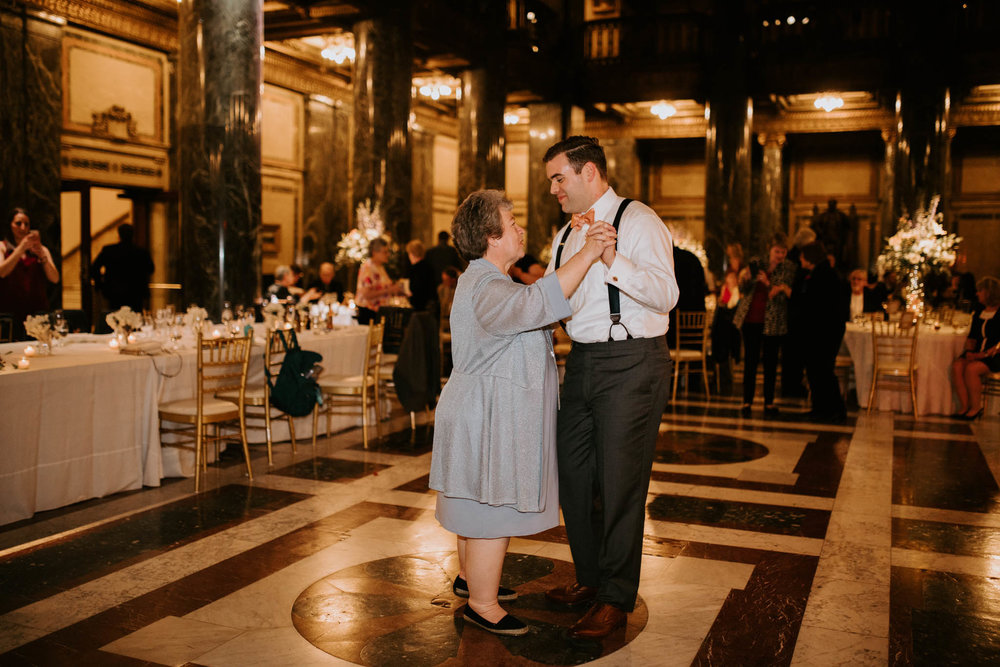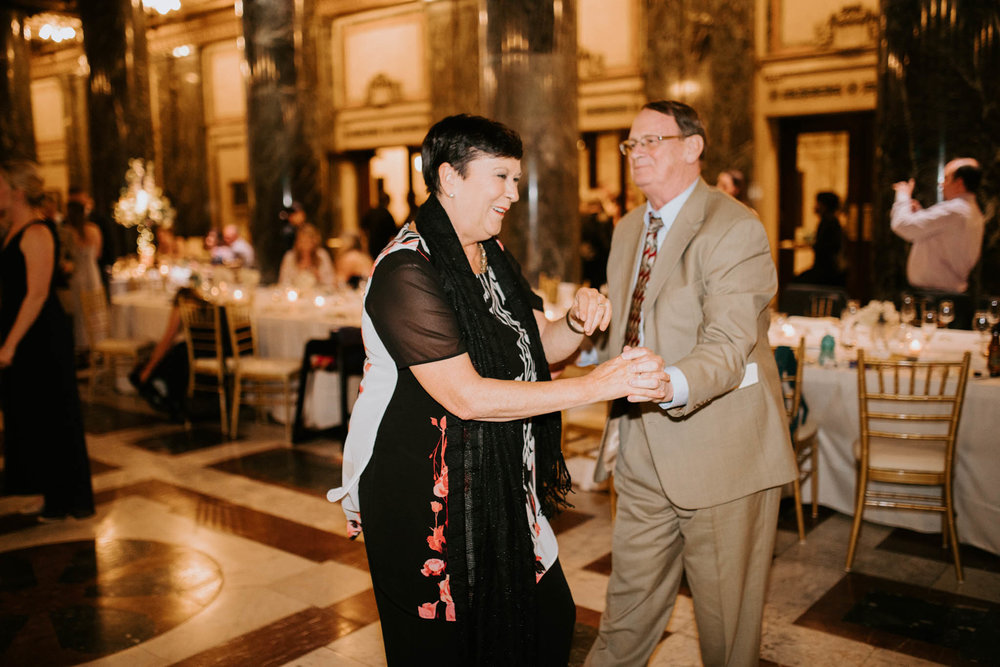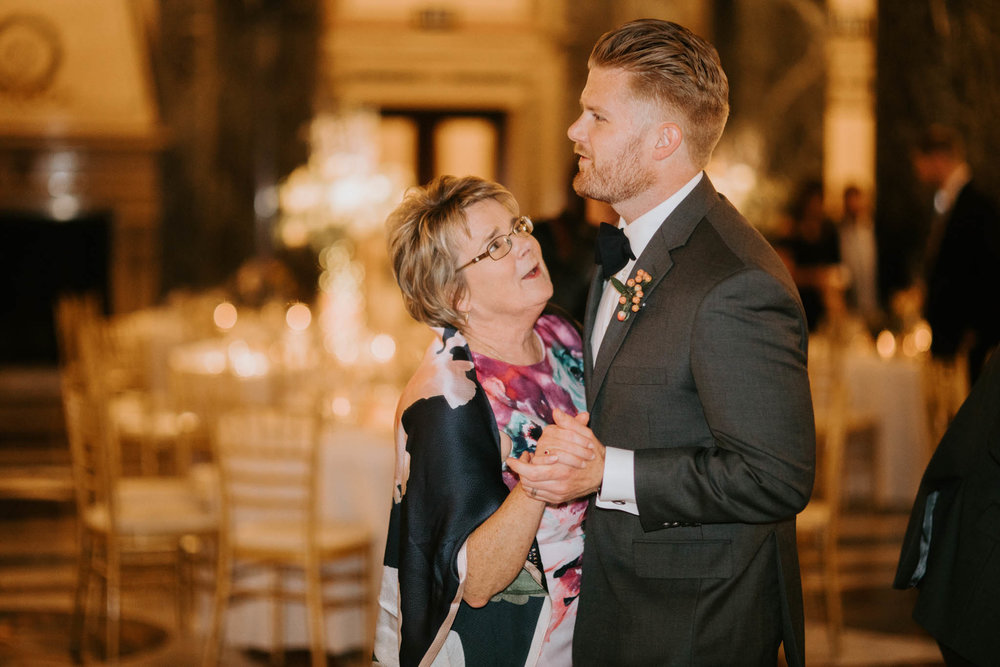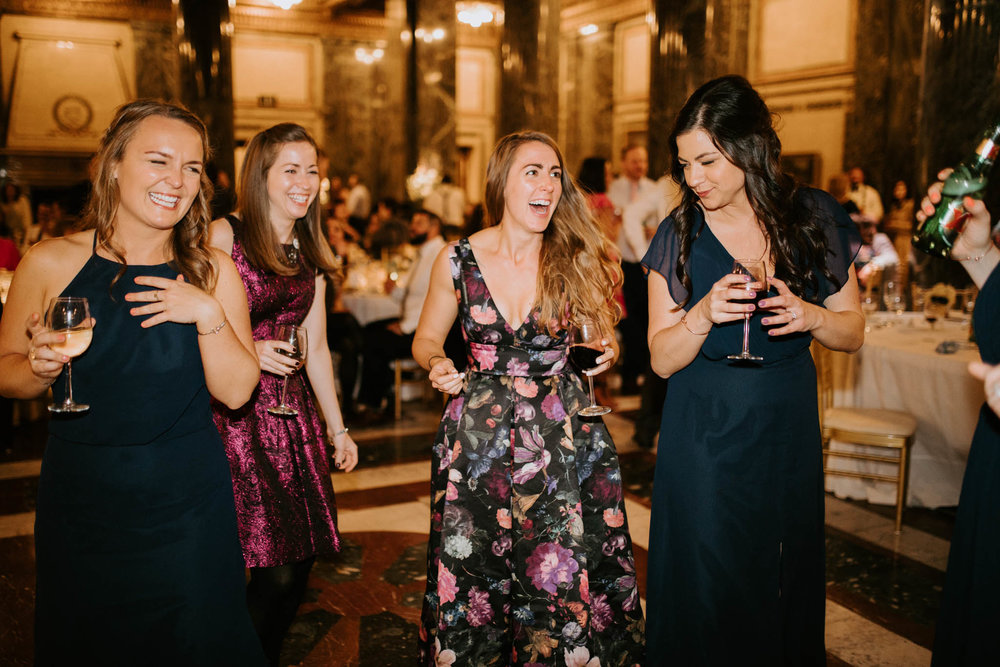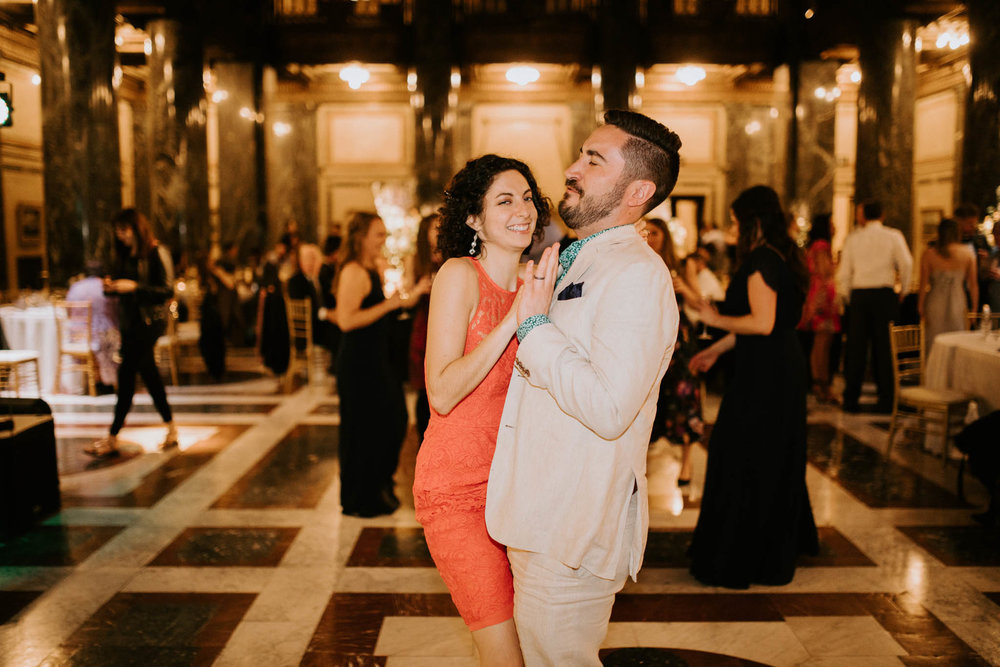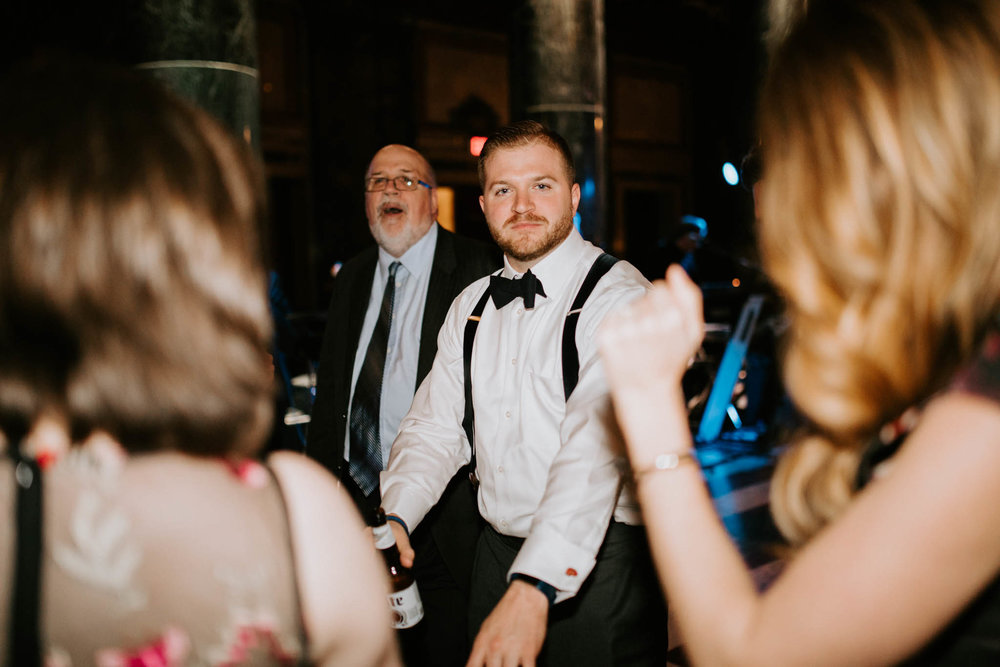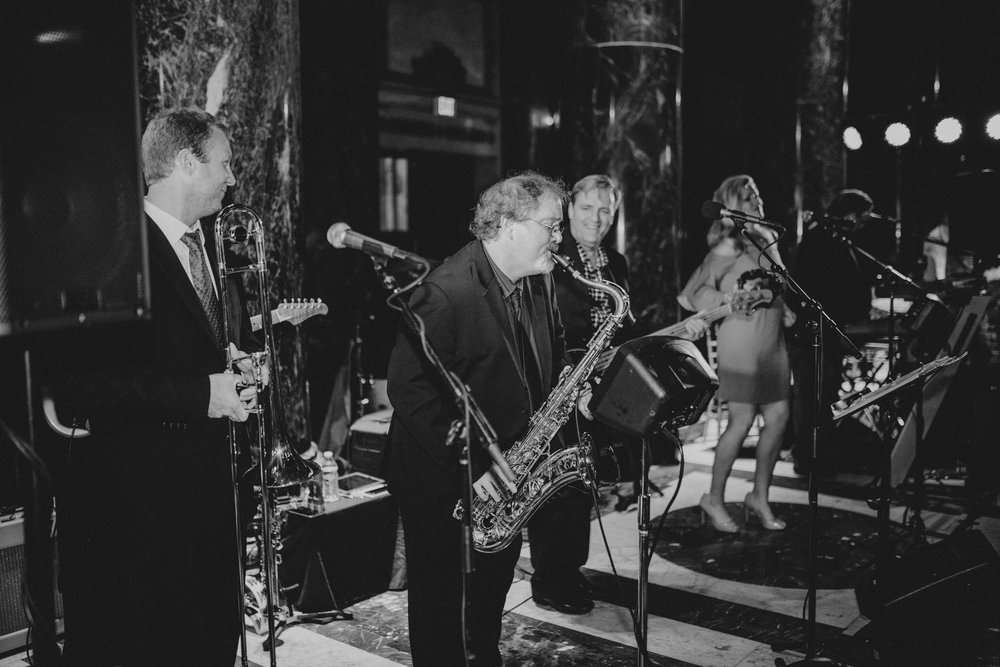 Ali & Ed's entire day was just so beautiful, and I am honored to have been a part of it!